Stepping into the labyrinth of gadgetry and tech for that special someone? Fear not. We've got your compass right here with our guide to the best tech gift ideas on the planet. From state-of-the-art earbuds to the latest 4K TVs and cutting-edge smartphones to gaming giants – this line-up is geared to get your old man dialled into the digital era. So, peek into our treasure trove of gems and find that perfect tech gift that will make whoever you're buying for feel like a kid in a tech store.
Tech Gifts at a Glance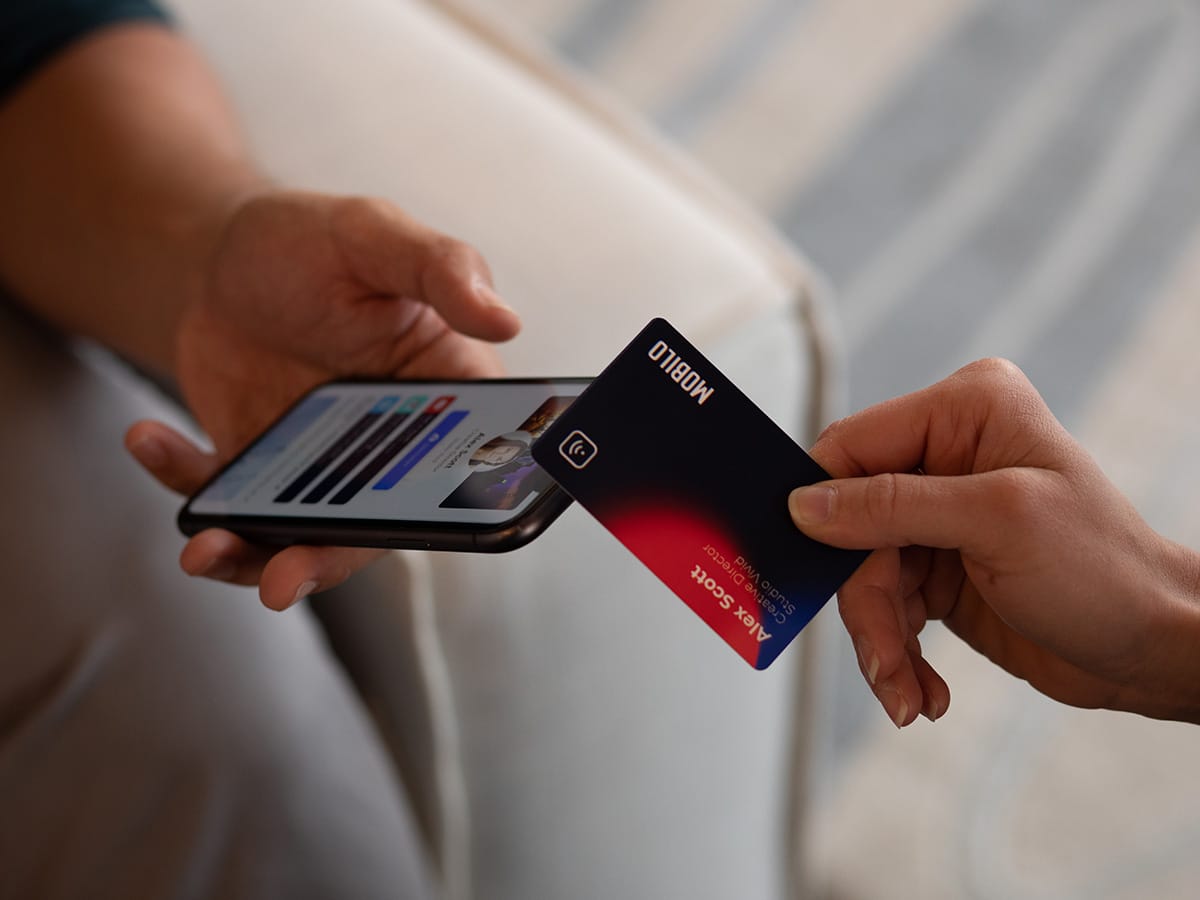 Mobilo Smart Business Card
Do you know what makes for the best holiday gifts? The ones that offer a sense of surprise, discovery, and functionality in equal measure. Enter the Mobilo Smart Business Card, which scales all the best qualities of a holiday gift down to wallet-friendly (and eco-friendly) size. Get one for your favourite professional and then get one for yourself because this is truly one card to rule them all!
What is a smart business card, exactly? It's an NFC and QR code powered business card that allows you to share your contact details and other information with a single tap. Not only that, you can seamlessly connect your card to a CRM, hold it up to the camera during a video call for the other person to scan using their smartphone. A veritable saver of time, money, and space alike, it's also much better for the environment. Get smart and give smart this holiday season.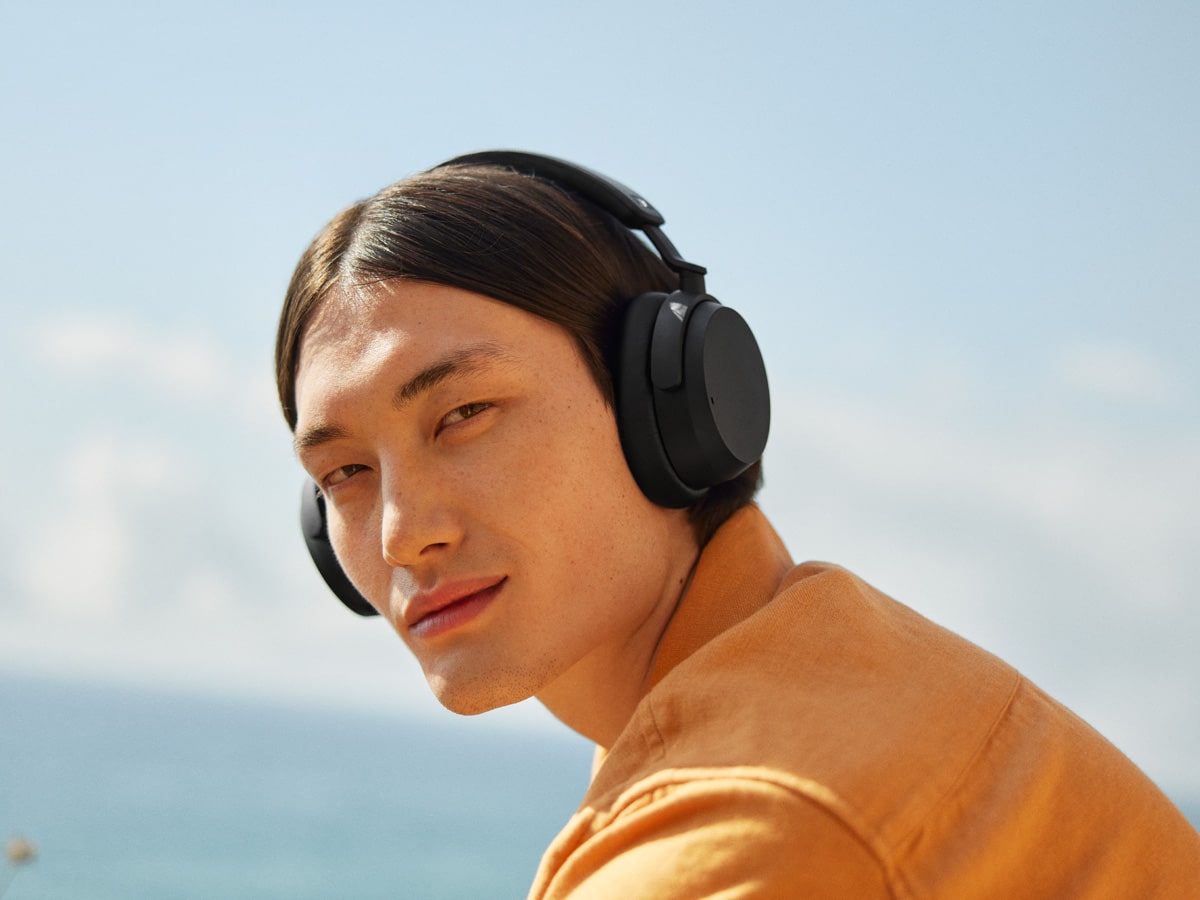 Sennheiser ACCENTUM Wireless Headphones
In partnership with Sennheiser
These wireless headphones make for the perfect holiday gift but you knew that as soon as you saw the name Sennheiser. Like everything else from the brand, they deliver top audio performance and seamless connectivity with the sleek design and sturdy construction to match. Oh, and did we mention the unrivalled 50-hour battery playtime along with hybrid Active Noise Cancellation (ANC) for distraction-free enjoyment?
With its meticulous transducer system, ACCENTUM takes high-quality sound to even greater heights of clarity and power. There's also a full suite of personalised sound modes—including Bass Boost and Podcast mode—allowing users to customise their listening experience. Along similar lines, you can tailor your audio via the built-in 5 Band equalizer. Wherever you may go and whatever you desire, these bad boys abide—that's the Sennheiser way.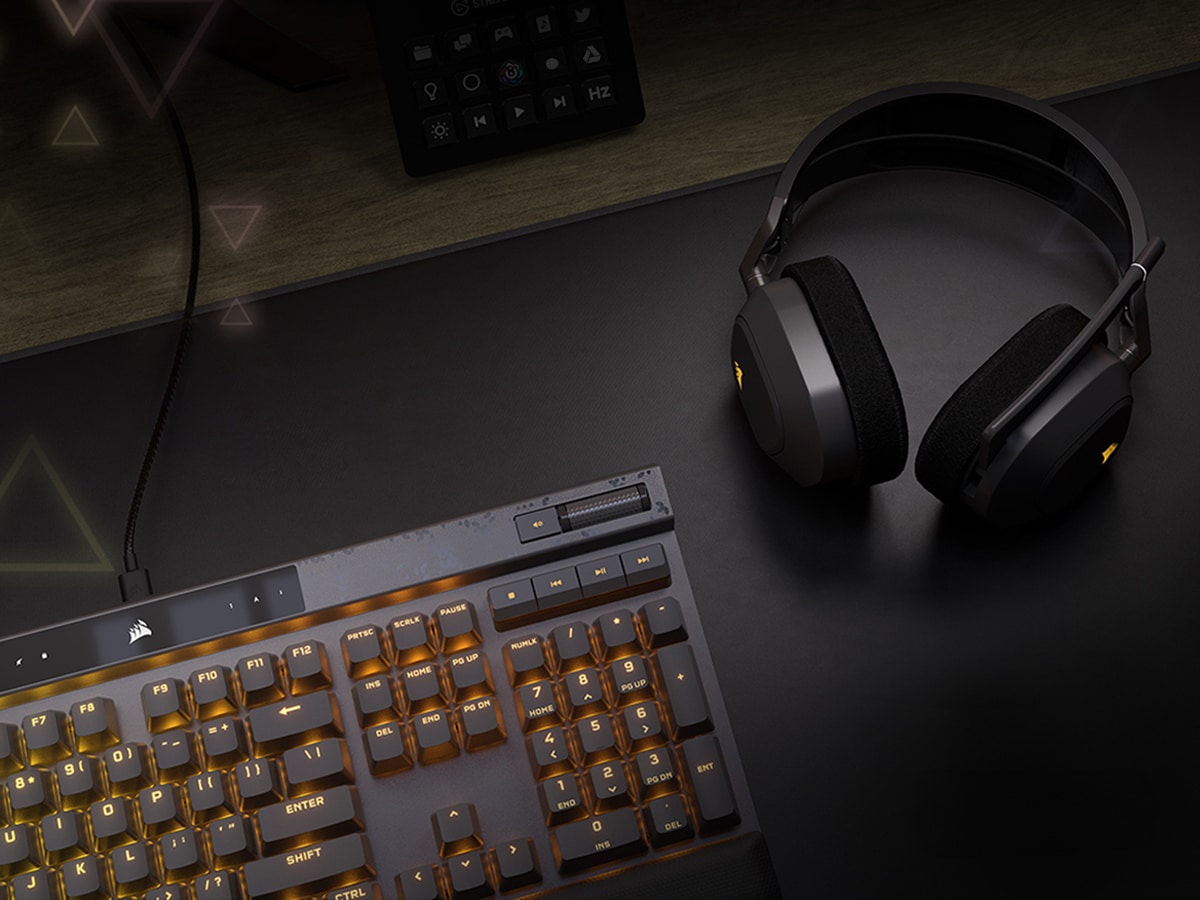 Corsair K70 MAX Keyboard and HS80 MAX Headset
Corsair's advanced K70 MAX Keyboard and HS80 MAX Headset deliver a one-two punch to any modern gamer's arsenal. First up is the keyboard and its tapestry of features, including the recent addition of Rapid Trigger functionality. This removes the speed cap at which you can press keys, making it an absolute game changer for competitive gaming. Pairing this cutting-edge new feature with MGX magnetic switches, sleek backlighting, ultra-sturdy keycaps of steel grey, two layers of sound dampening, a detachable palm rest with memory foam, a brand new tri-hex pattern, and more, make the K70 MAX Keyboard a must-have addition to your set-up.
Similarly superb is the HS80 MAX Wireless Headset and its ridiculously long battery life of up to 65 hours. Combine that with comfortable materials, personalised sound settings, different wireless modes, and plenty of other goodies and you get absolute audio immersion for epic stretches at a time. This is how you game.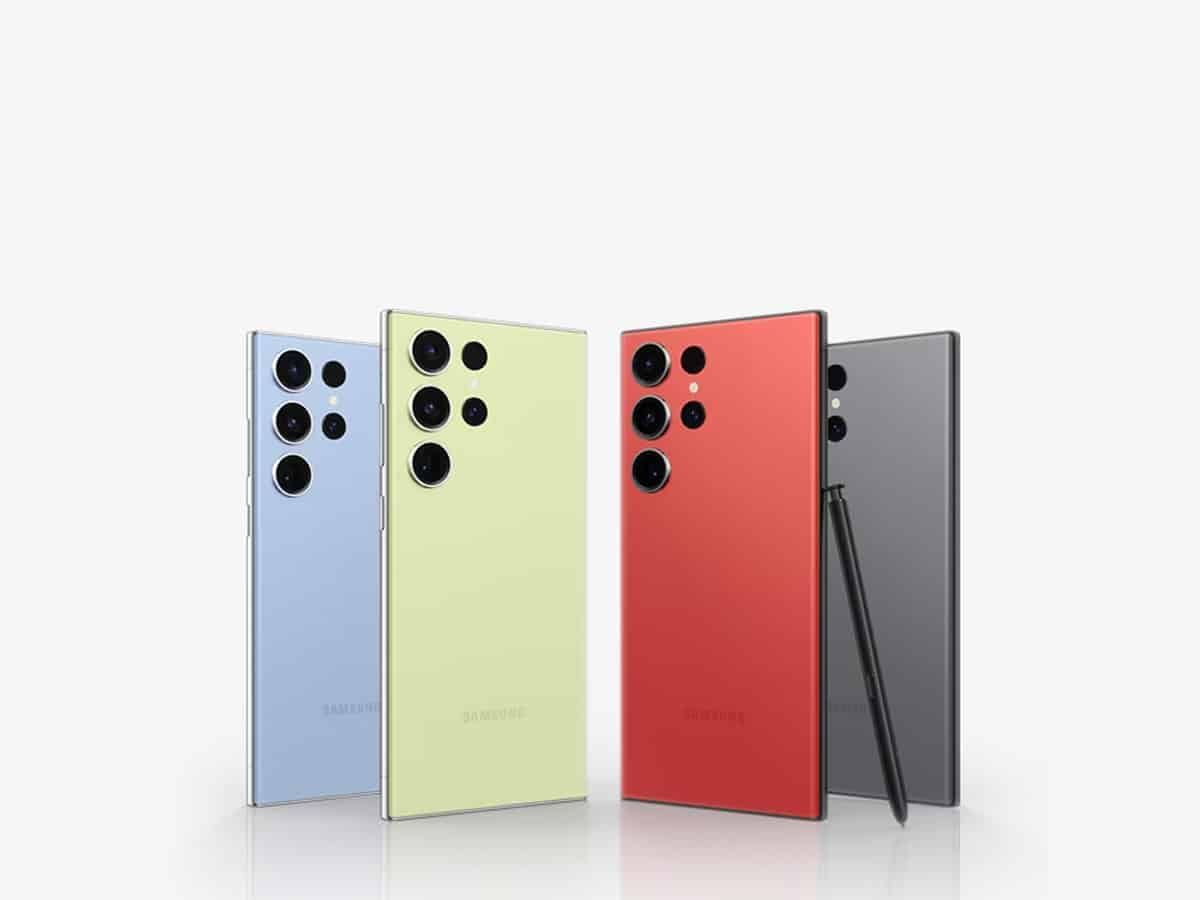 Samsung Galaxy S23 Ultra
Standing at the forefront of Samsung's Galaxy S series, the Galaxy S23 Ultra sets the ultimate standard for the modern smartphone experience. It's become the device of choice among gamers, in particular, who relish its exclusive Snapdragon 8 Gen 2 Mobile Platform and its ability to handle heavy-duty gaming on the go. Combine that with a bounty of other performance upgrades and you're looking at one portable device to rule them all.
The S23 Ultra runs on the most powerful chipset ever used in a Galaxy phone and reaches new heights of responsiveness and efficiency as a result. Features such as incredibly fast mobile graphics and the longest-lasting battery in Galaxy S history make it an absolute essential for users of every variety. With so many gamers here in Australia, this smartphone is the best gift they won't see coming.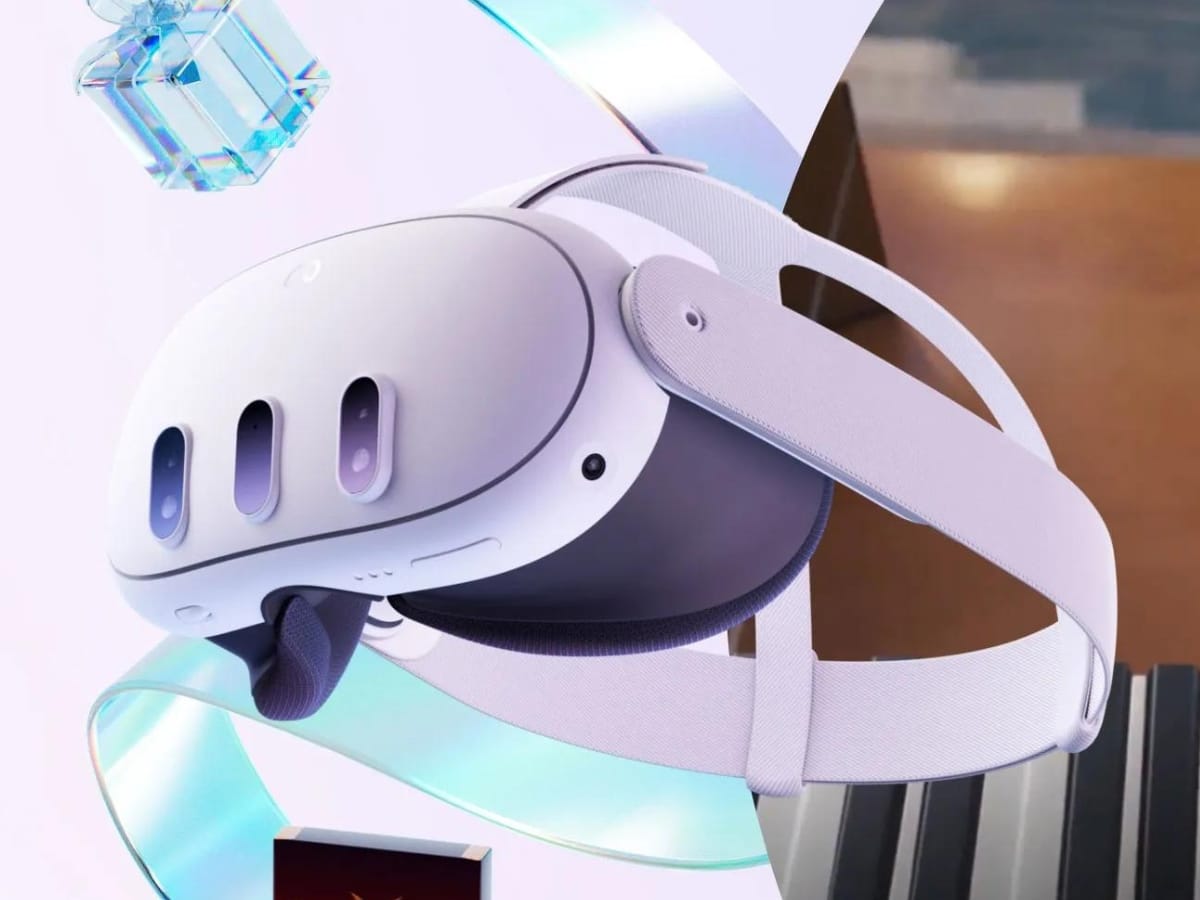 Meta Quest 3
The Meta Quest 3 offers experiences like no other device. Whether you're looking to dive headfirst into a broad range of immersive and visually stunning virtual realities, or you want to transform your home in exciting new ways through the power of mixed reality, the Quest 3 headset has the goods. Redesigned from the ground up, the Quest 3 headset boasts over 500 titles across gaming, fitness, entertainment, and more, so you're never short of something new to experience.
Boasting a more powerful chip, the Quest 3 offers faster load times, even better graphics, and smoother gameplay, which combine with 3D sounds to create new levels of immersion. Plus, increased comfort means you can now embrace that immersion more than ever before.
Price: from AUD$799.99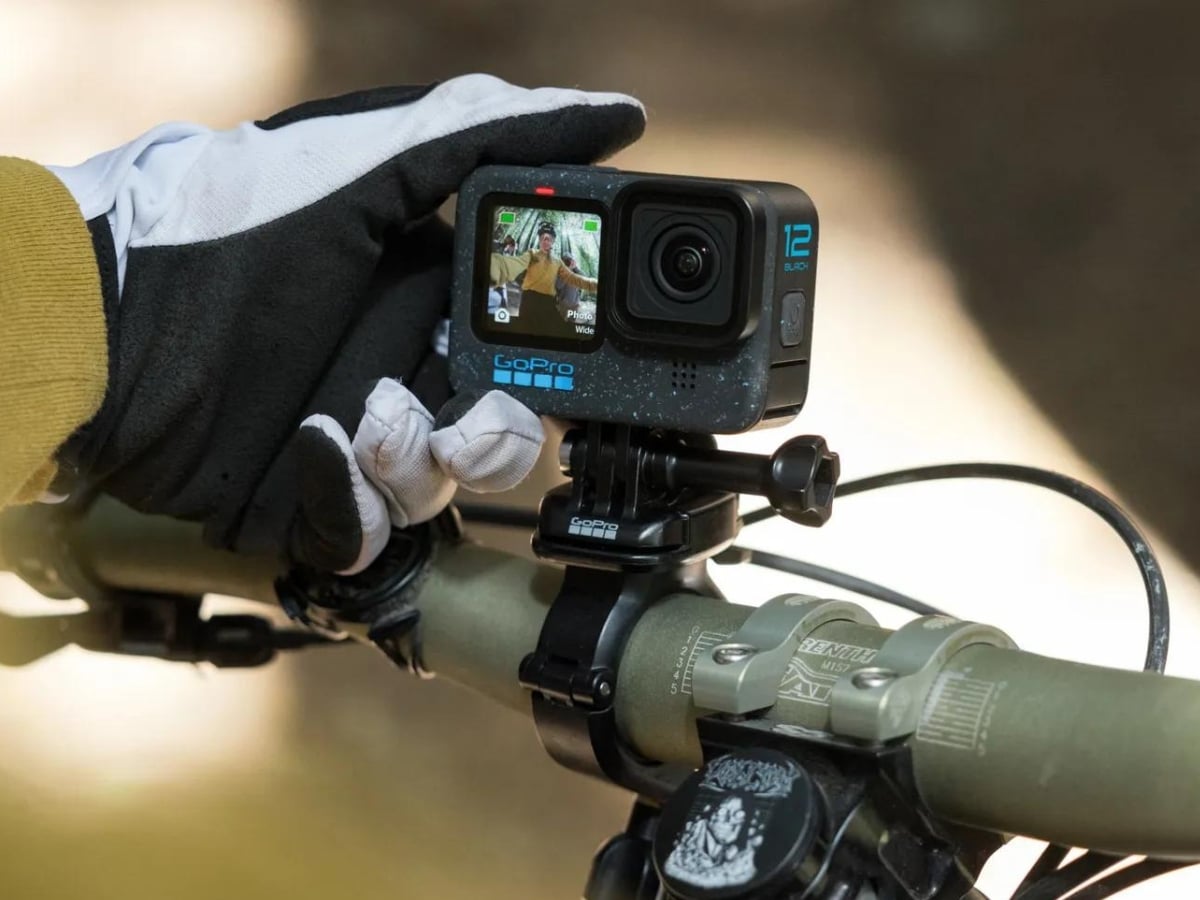 GoPro HERO12 Black
If you're looking for best-in-class image quality, GoPro's HERO12 Black is a no-brainer. Taking an already outstanding video offering to new heights with HDR (High Dynamic Range) 5.3K and 4K video, upgraded HyperSmooth 6.0 video stabilisation, and an industry-leading 177-degree field-of-view with Max Lens Mod 2.0, it's the best way to capture all the action.
Plus, the HERO12 Black features a completely redesigned power management system to enable improved thermal performance, as well as up to twice the runtime of its predecessor, and Bluetooth audio support for headphones to record sound and give remote voice commands. The HERO12 Black also keeps things pro via the ability to wirelessly sync multiple HERO12 cameras via timecode, advanced colour controls, and—of course—GoPro's celebrated waterproofing and rugged design that means you can take it anywhere you go.
Price: AUD$649.95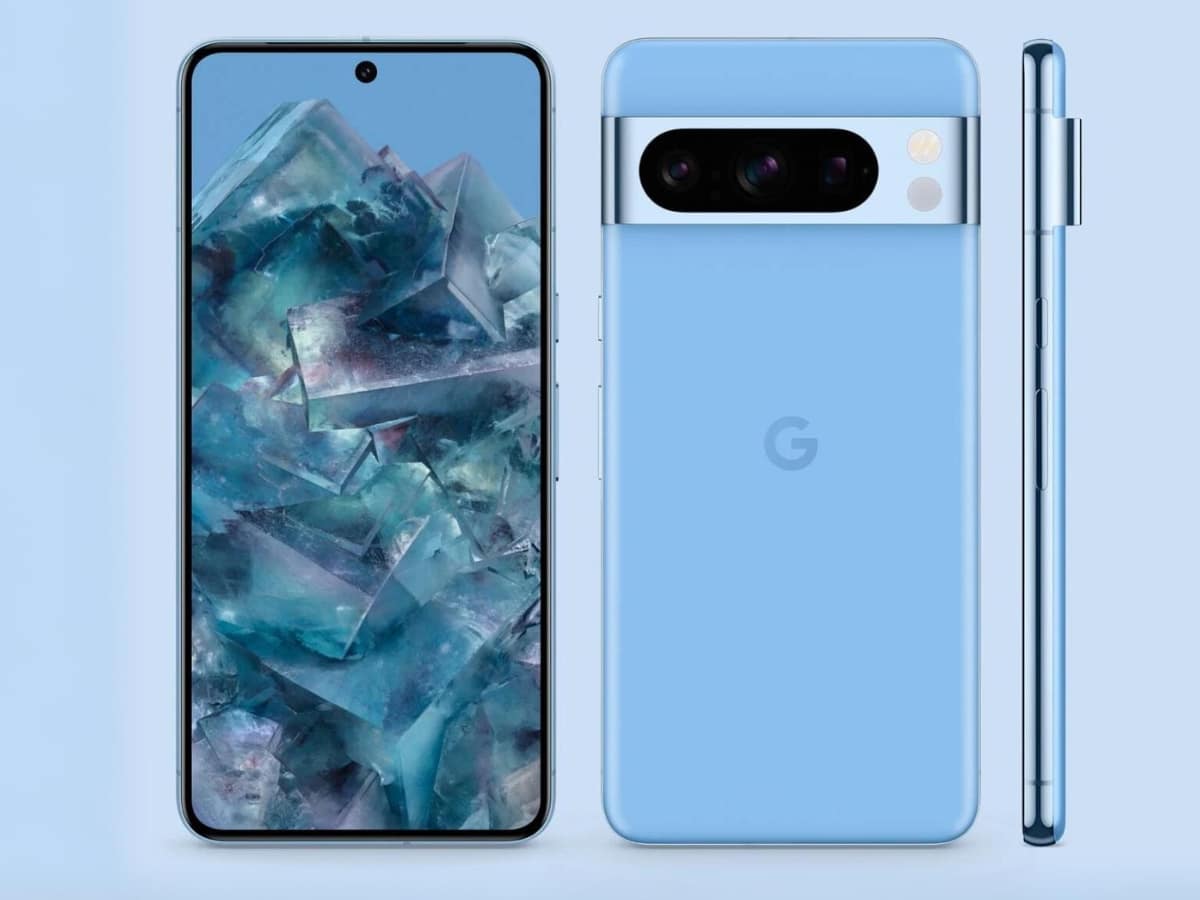 Google Pixel 8 Pro
The Google Pixel 8 Pro sees Google's line of premium smartphones continue its winning streak, with an even better camera set-up—which is saying something—and incredible AI capabilities for elevated content editing and productivity courtesy of Pixel's most powerful chip yet, the Google Tensor G3.
Always renowned for its camera offering, the Pixel 8 Pro has Google serving up four updated pro-level cameras for optimised low-light shooting, sharper selfies, and the best zoom of any Pixel ever. Plus, it empowers pro photographers with advanced camera settings and full-resolution photography.
The Pixel 8 Pro also ups the game via its 6.7-inch Super Actua display, which is the brightest of any Pixel ever and a perfect match for the phone's elegant yet robust polished aluminium frame and matte back glass. Ultimately, the Google Pixel 8 Pro is the perfect gift for any discerning technology enthusiast or photography fanatic.
Price: AUD$1,699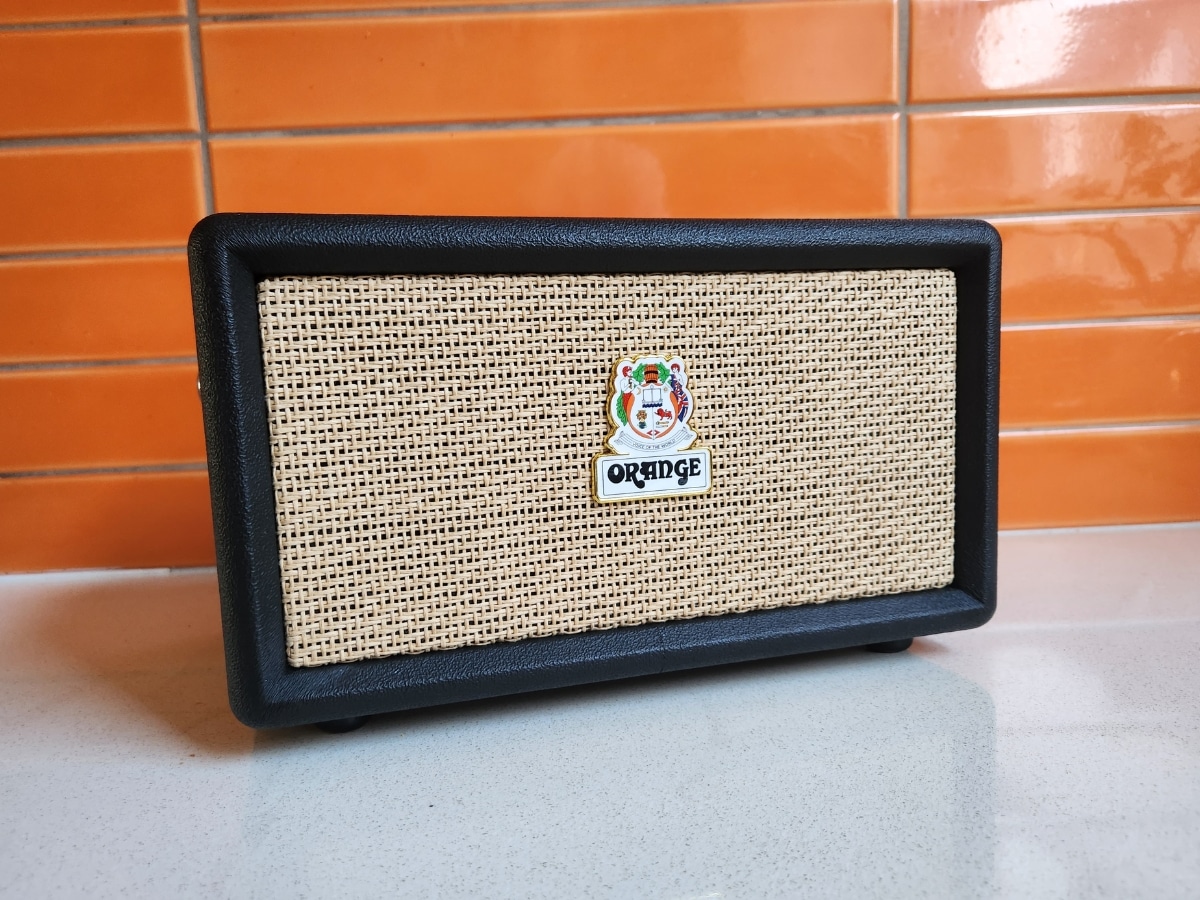 Orange Box Bluetooth Speaker
Coming courtesy of legendary guitar amplifier brand Orange, the Orange Box is one of the best Bluetooth speakers around when it comes to sheer bang for buck. Not only is the sound quality outstanding and the volume formidable, but the Orange Box manages to pack a whole lot of rock 'n' roll credibility into its portable form factor.
For one thing, these speakers roll out of the very same factories as the amplifiers that inspired them (rather than being delegated to a third party like some comparable brands), and they don't waste your time with digital assistants or any of that nonsense. Rock music is all about turning up, plugging in, and playing as loudly as you can. The Orange Box is the most authentic embodiment of this in a Bluetooth speaker you're ever likely to see.
Price: AUD$399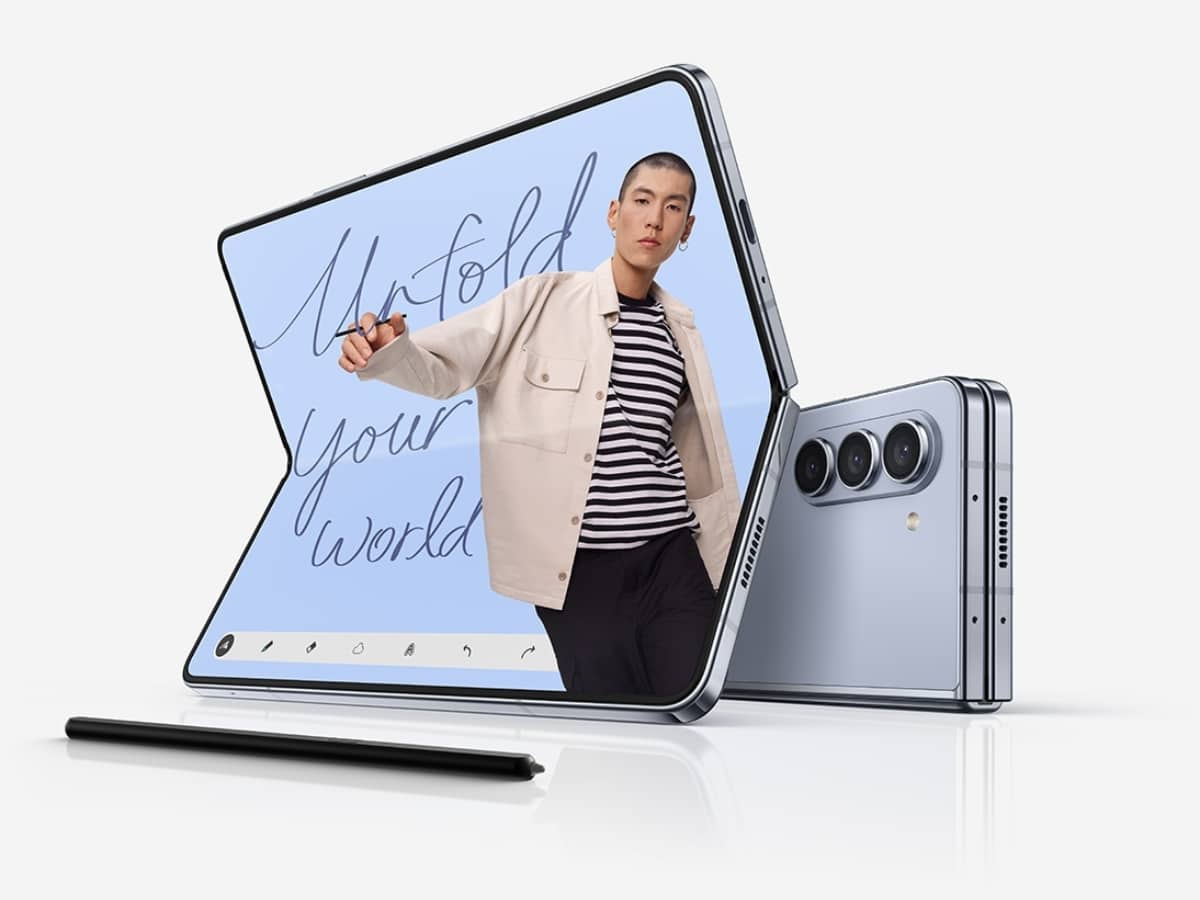 Samsung Galaxy Z Fold5
Samsung continues to single-handedly make foldable handsets a viable (and attractive) option within the high-end smartphone category. While competitors try to carve out space for themselves, Samsung remains the only serious option, and the Galaxy Z Fold5 is its most formidable device to date. Feeling like the culmination of years of innovation, the Fold5 is Samsung delivering a device that's polished, premium, and forward-looking, and at this stage nothing else really comes close. 
From the redesigned hinge mechanism that managed to shave 2mm off the width of its predecessor to the 30 per cent brighter screen and enhanced S Pen functionality, the Galaxy Z Fold5 is a sleek and stylish beast of a device, whether you're using it to maximise your productivity or just kill time on the commute home.
Price: from AUD$2,599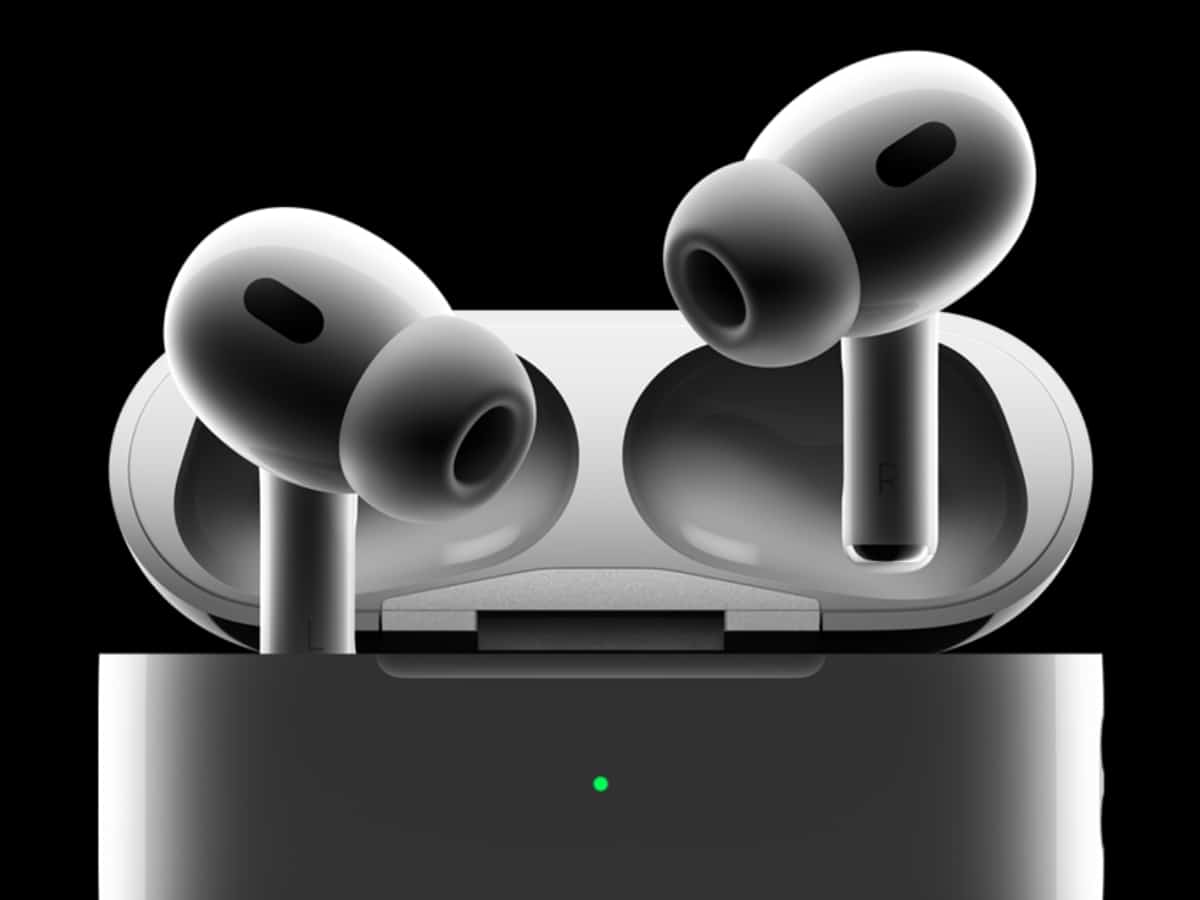 Apple AirPods Pro (2nd generation)
If you're an iPhone user, you really owe it to yourself to pair your device with the latest AirPods Pro (particularly if you're packing a shiny new iPhone 15). With high-definition sound, powerful active noise cancellation, and adaptive audio that tailors to your environment, it really is amazing how much tech the boffins at Cupertino have managed to squeeze into such modestly sized earbuds.
Powered by Apple's H2 chip, the AirPods Pro use advanced computational algorithms to manage your noise cancellation while delivering three-dimensional sound and battery efficiency, resulting in a better listening experience for longer.
Price: AUD$399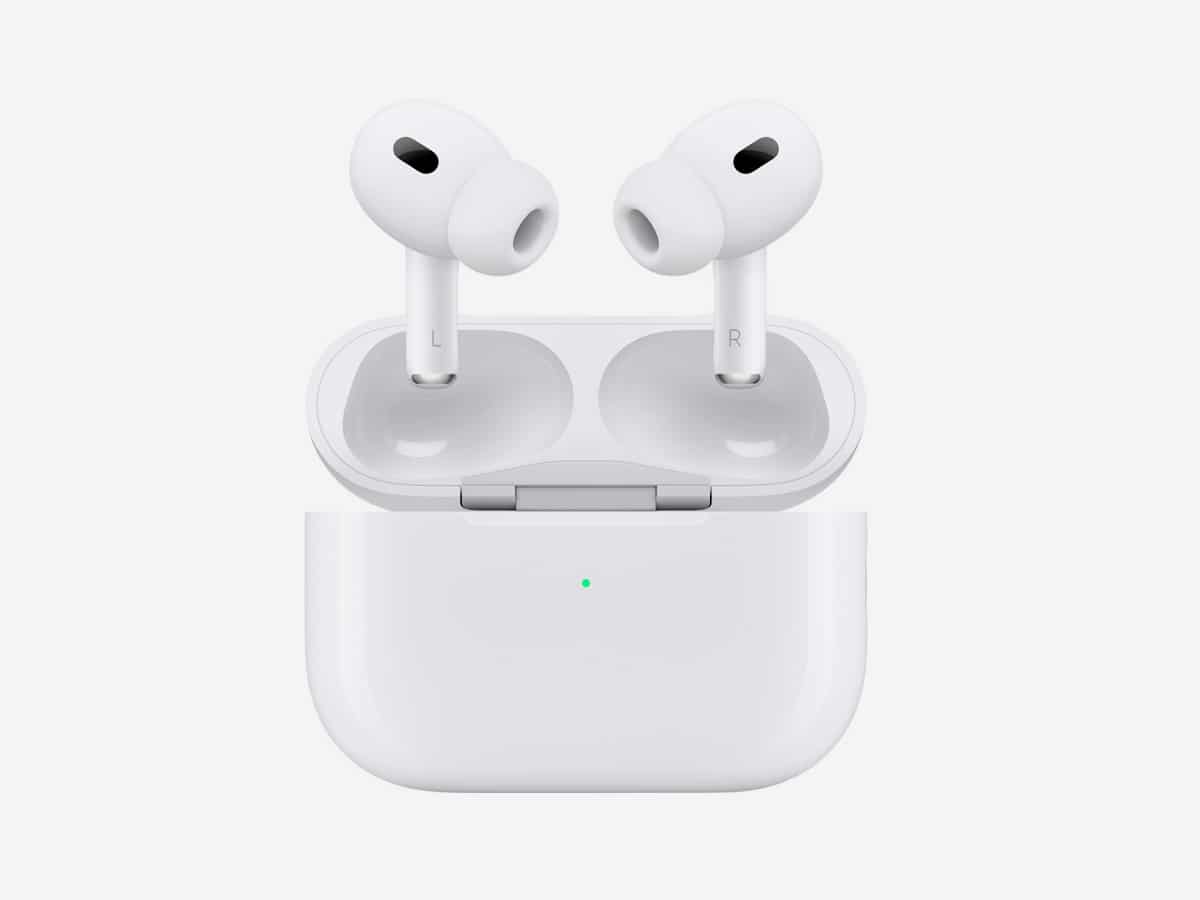 Apple AirPods Pro
Say goodbye to all noise distractions and welcome the future of earbuds with Apple AirPods Pro. These sleek, lightweight buds come with Active Noise Cancellation to keep the world at bay while you enjoy your favourite tracks, podcasts, or calls. If your giftee still needs to hear their surroundings, there's Transparency mode. With customisable fit options for all-day comfort and impressive battery life, these are the perfect companion for music-lovers on the go. They're sweat and water-resistant, too – perfect for active people or those prone to getting caught in the rain.
Price: AUD$399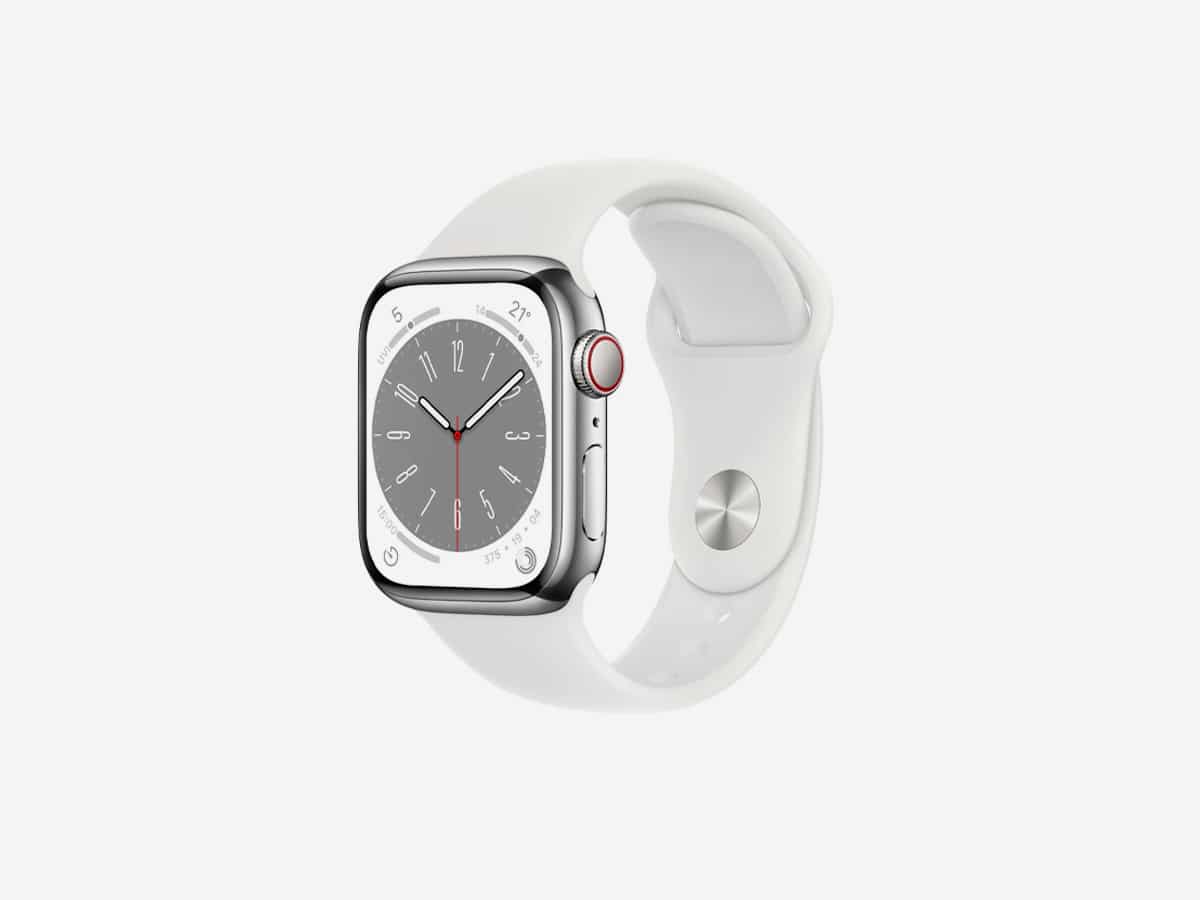 Apple Watch Series 8
The Apple Watch Series 8 isn't just a watch; it's a game-changer. The perfect blend of style and tech, this timepiece doubles as a health and fitness companion, keeping track of your steps, heart rate, blood oxygen levels, and sleep. With a faster chip for seamless app use, improved durability, and optional cellular models for connectivity on the go, it's a no-brainer for those who value wellness and staying connected. Plus, its striking design is sure to make a statement on the wrist, whether in a business meeting or at the gym
Price: from AUD$629.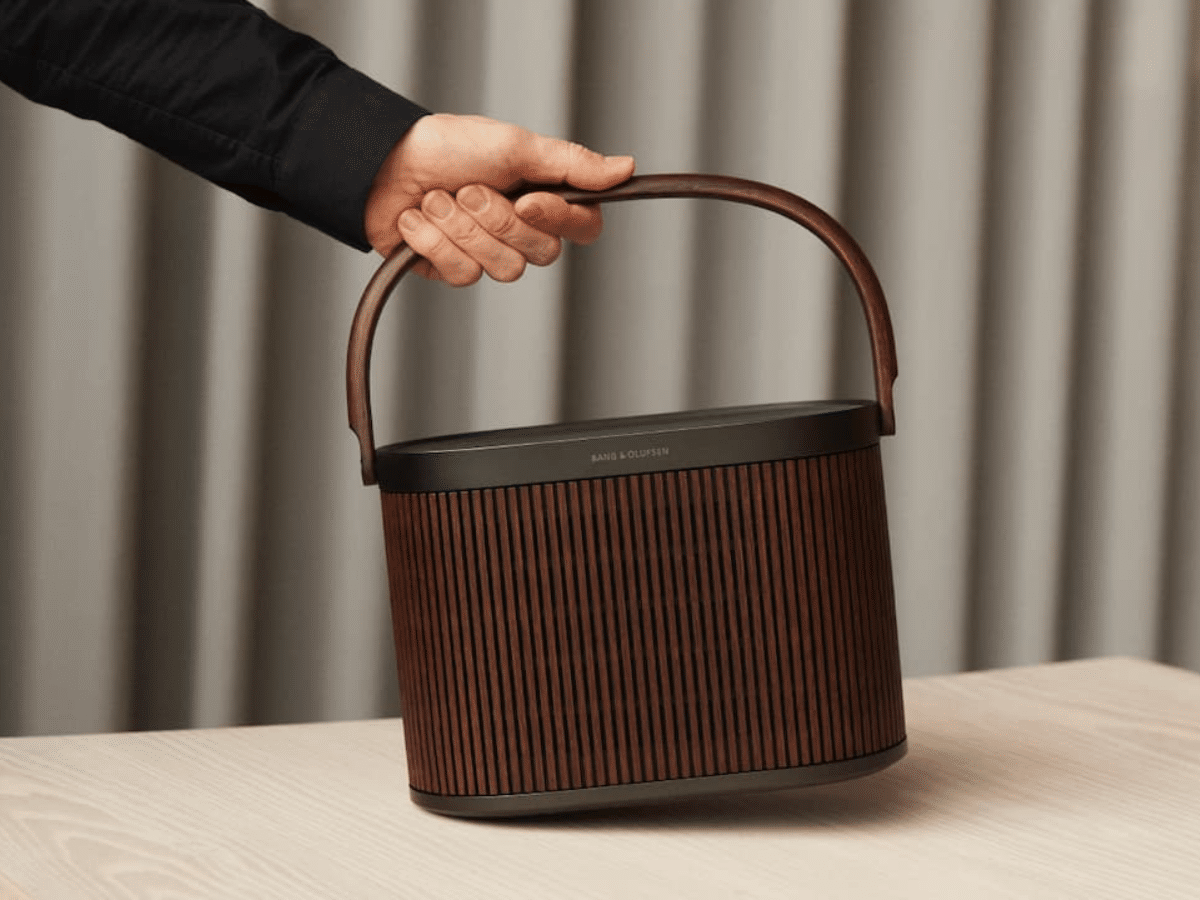 Bang & Olufsen Beosound A5
Let your special someone's favourite tunes flow through the room with the Bang & Olufsen Beosound A5. The epitome of Danish design, this speaker is as much a piece of art as it is a high-quality sound system. Its minimalist design houses a robust setup for crisp, clear audio. Advanced acoustics, adaptive room compensation, and multiroom functionality mean they can enjoy their music at the highest quality, no matter where they is in the house. The dark oak finish adds a touch of elegance, making the Beosound A5 a perfect fit for any stylish living space.
Price: AUD$4,400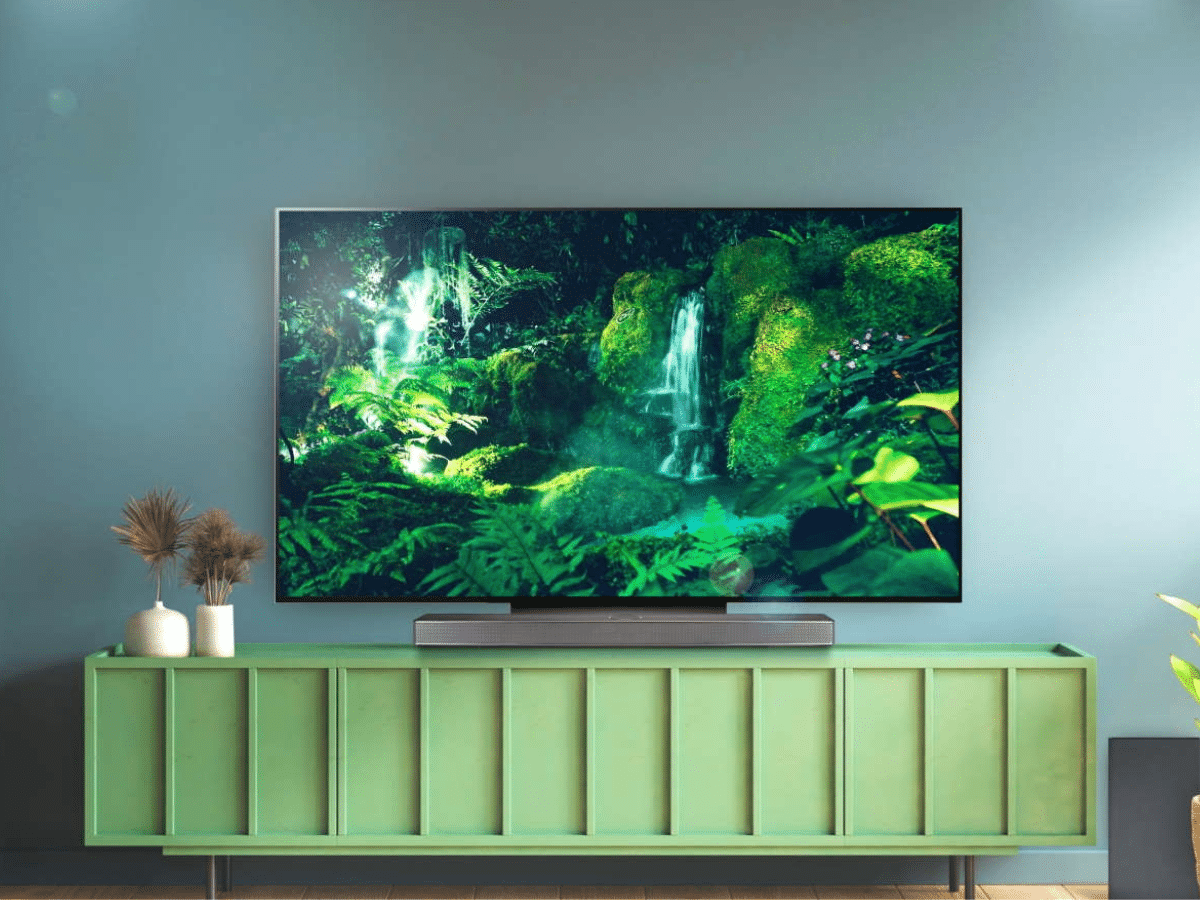 LG OLED Evo C3 65 inch 4K Smart TV
Is your giftee a movie buff, a sports fanatic or a gamer at heart? Then the LG OLED Evo C3 65-inch 4K Smart TV is the ticket to their cinematic or gaming paradise. This isn't just a TV; it's a whole new visual experience. Its cutting-edge OLED technology offers picture quality so realistic that it will immerse the viewer in every scene, match, or game level. Added features like AI Picture Pro, Dolby Vision IQ and Dolby Atmos give a theatre-grade experience right in the comfort of your home. Plus, it comes with voice control for a hands-free viewing experience.
Price: AUD$4,949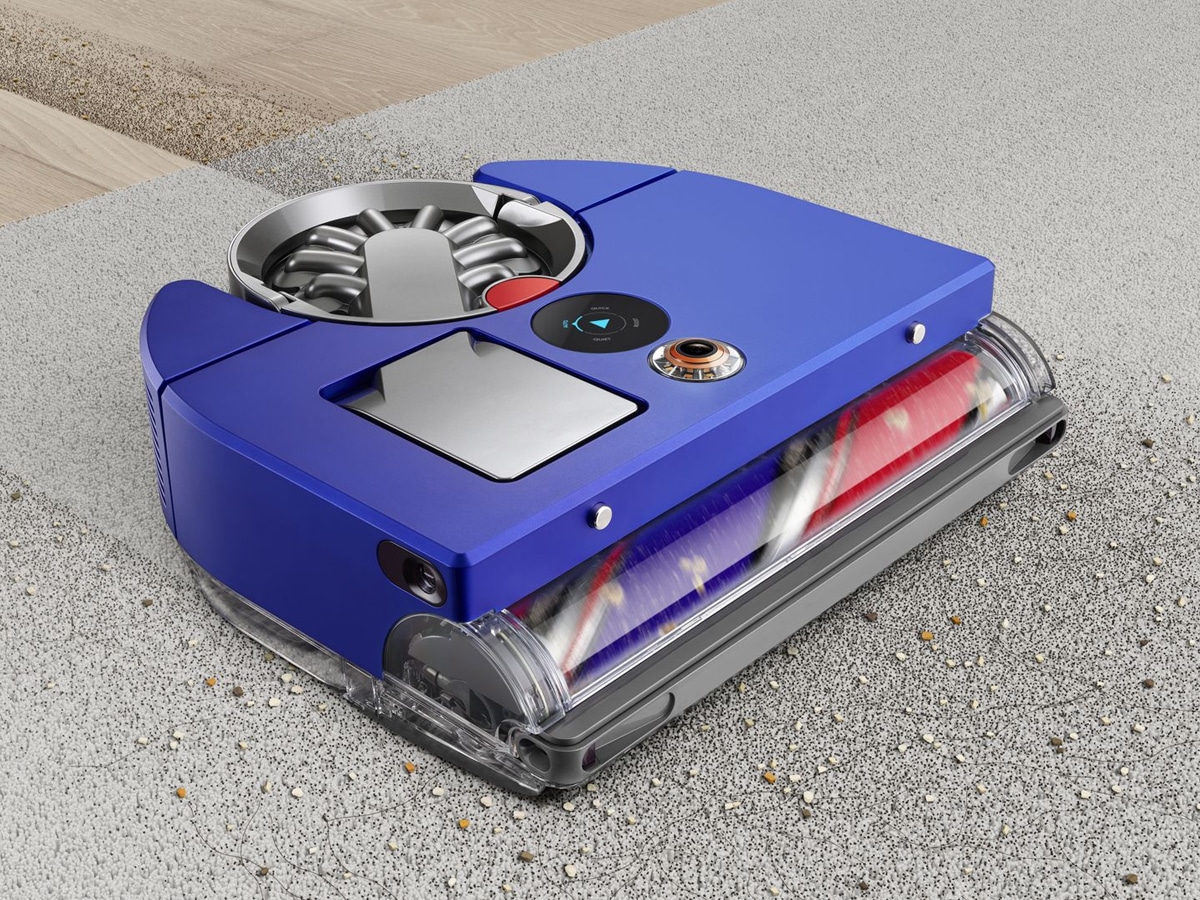 Dyson 360 Vis Nav Robot Vacuum
Packed with the latest tech, the Dyson 360 Vis Nav is said to have six times the suction power of any robot vacuum and has a 360-degree vision system that's smart enough to know where it's been, and can see where it still needs to clean. The triple-action brush bar also provides a powerful way to deep clean and these features are just scratching the surface.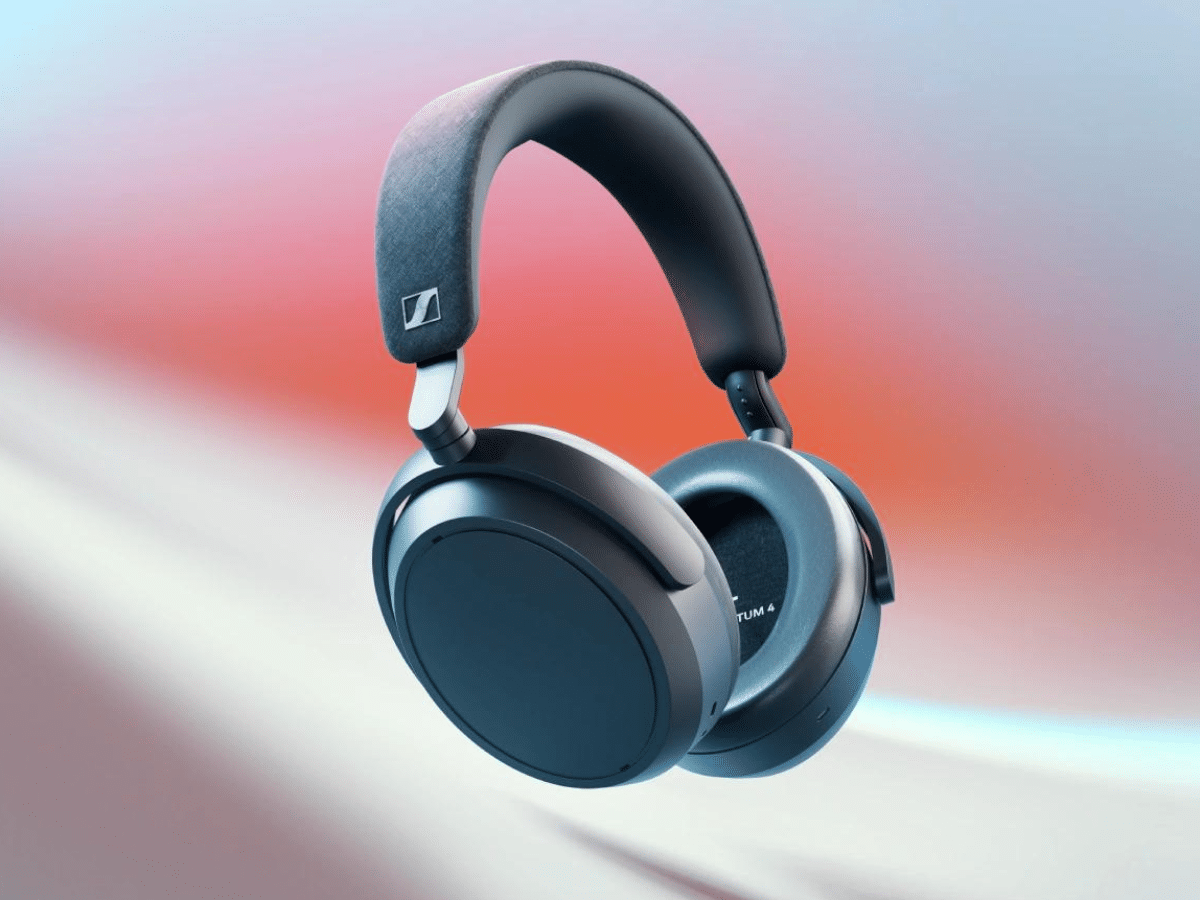 Sennheiser MOMENTUM 4 Wireless Earbuds
Some people deserve to lose themselves in the depth of their favourite tracks. With the Sennheiser MOMENTUM 4 Wireless headphones, they can do just that. Crafted with genuine leather and high-quality materials, they marry style with comfort for a premium listening experience. Equipped with active noise cancellation and transparent hearing, they offer pristine sound quality whether they are at home or on the move. The smart pause feature ensures you won't miss a beat, automatically pausing playback when the headphones are removed. And with a 17-hour battery life, your musical journey won't be interrupted.
Price: AUD$579.95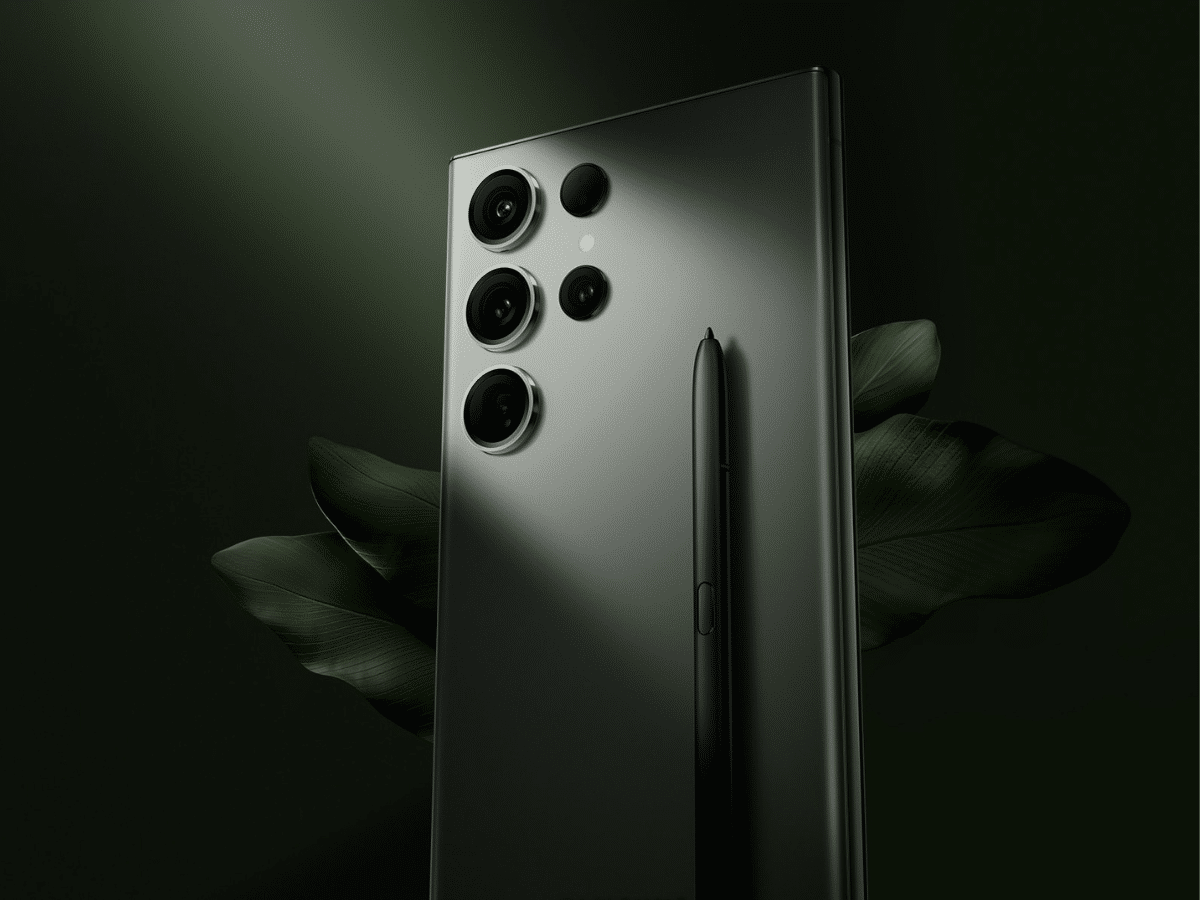 Samsung Galaxy S23 Ultra
If your special someone loves staying on the cutting edge of tech, then the Samsung Galaxy S23 Ultra is the perfect choice for him. It's a powerhouse in the palm of his hand. Featuring a dynamic AMOLED 2X display for crisp and bright visuals, this smartphone offers a mobile viewing experience like no other. Equipped with a professional-grade camera system, it's perfect for those who love capturing precious moments. Its long-lasting battery, advanced chip, and 5G compatibility ensure he's always connected, entertained, and productive. This isn't just a smartphone; it's a statement.
Price: from AUD$2,249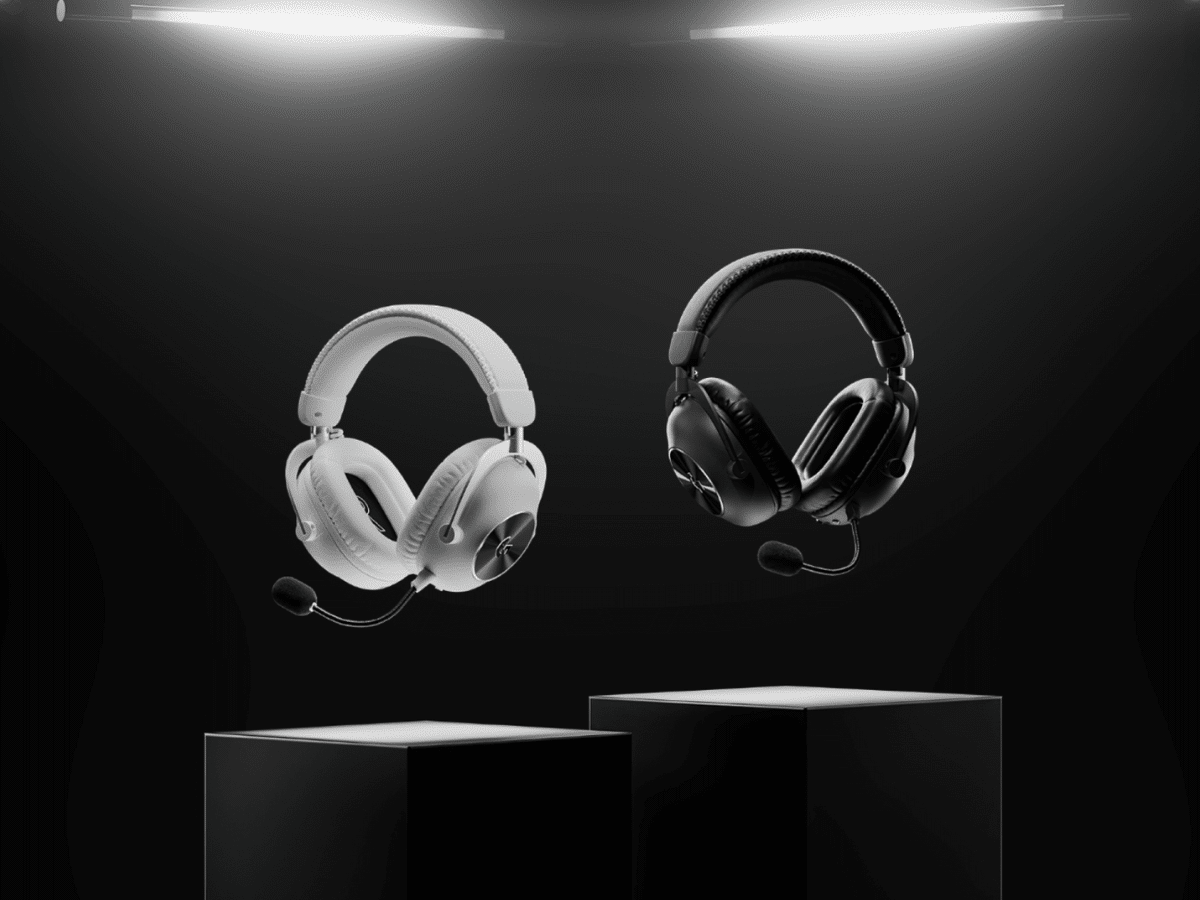 Logitech Pro X 2 Headset
For those out there who still love to dive into the gaming world, the Logitech Pro X 2 Headset is the ultimate accessory. Built for immersive gaming, it comes with advanced Blue VO!CE microphone technology for crystal clear communication and hybrid mesh PRO-G 50mm drivers for detailed, precise sound. Whether they are coordinating with their team or immersing themselves in a solo adventure, the Pro X 2 offers premium sound and voice clarity. The memory foam padding and premium leatherette offer lasting comfort for long gaming sessions. Its durable design and wireless capability make it perfect for any gaming setup.
Price: AUD$299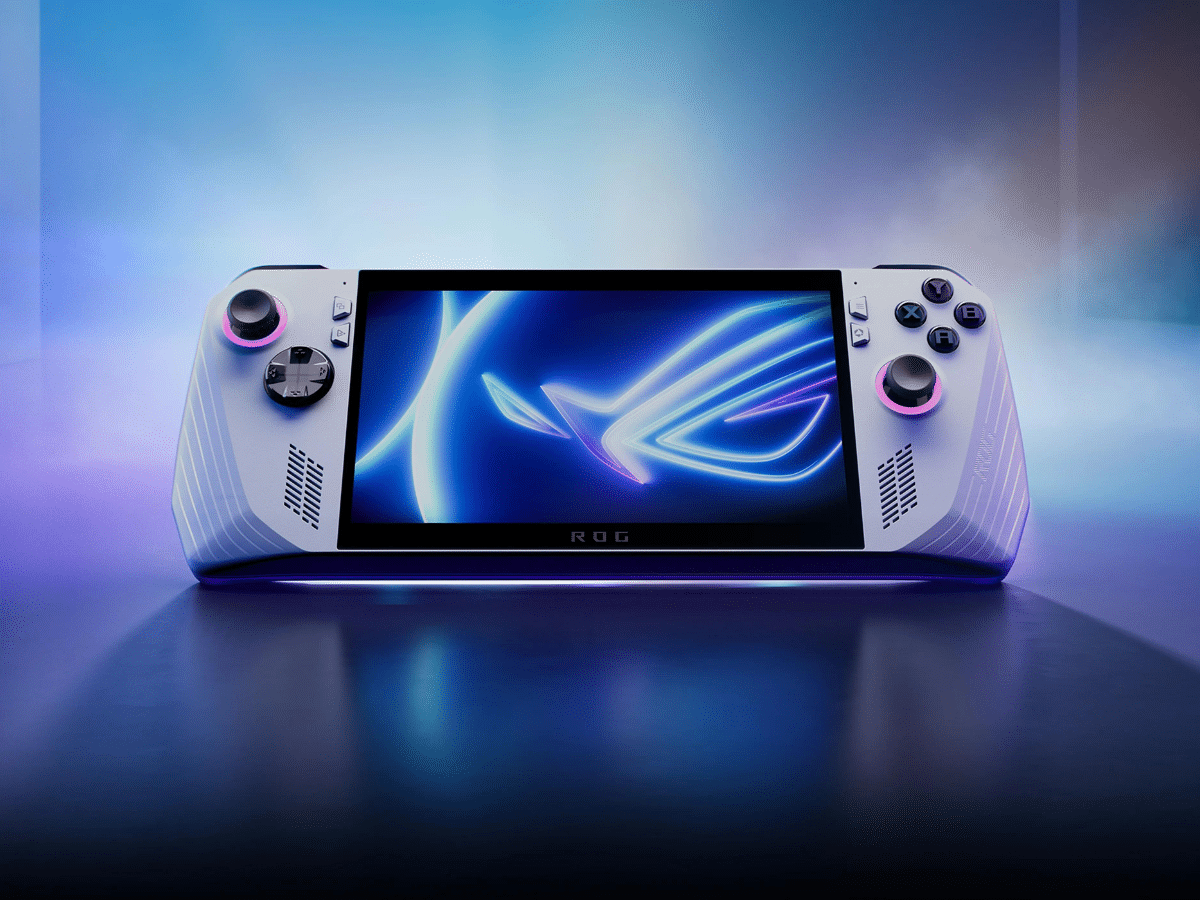 ASUS ROG Ally
Hand-held gaming reaches new heights with the ASUS ROG Ally. This beast of a device packs an immersive display and powerful hardware into a compact body for those on-the-go gaming needs. A responsive touch screen, high refresh rate, and superior sound will drop them right into the heart of the action. The customisable controls and ergonomic design make for comfortable, intuitive play, whether they are saving the galaxy or racing supercars. The Ally has a sizeable battery, so they can game on without worrying about power. It's not just a gaming device; it's an all-access pass to gaming nirvana.
Price: AUD$1,299
Sony WH-1000XM5 Headphones
Say hello to the Sony WH-1000XM5, the headphones that offers the gift of serenity. Whether in a busy street or a noisy office, the WH-1000XM5's industry-leading noise cancellation technology ensures you only hear what you want. High-quality sound, a comfortable design, and a long-lasting battery make these headphones a joy to wear all day. Handy features like Speak-to-Chat, Adaptive Sound Control, and a built-in voice assistant make them not just headphones but a personal assistant for the ears. Perfect for music-lovers who value their peace and quiet.
Price: AUD$548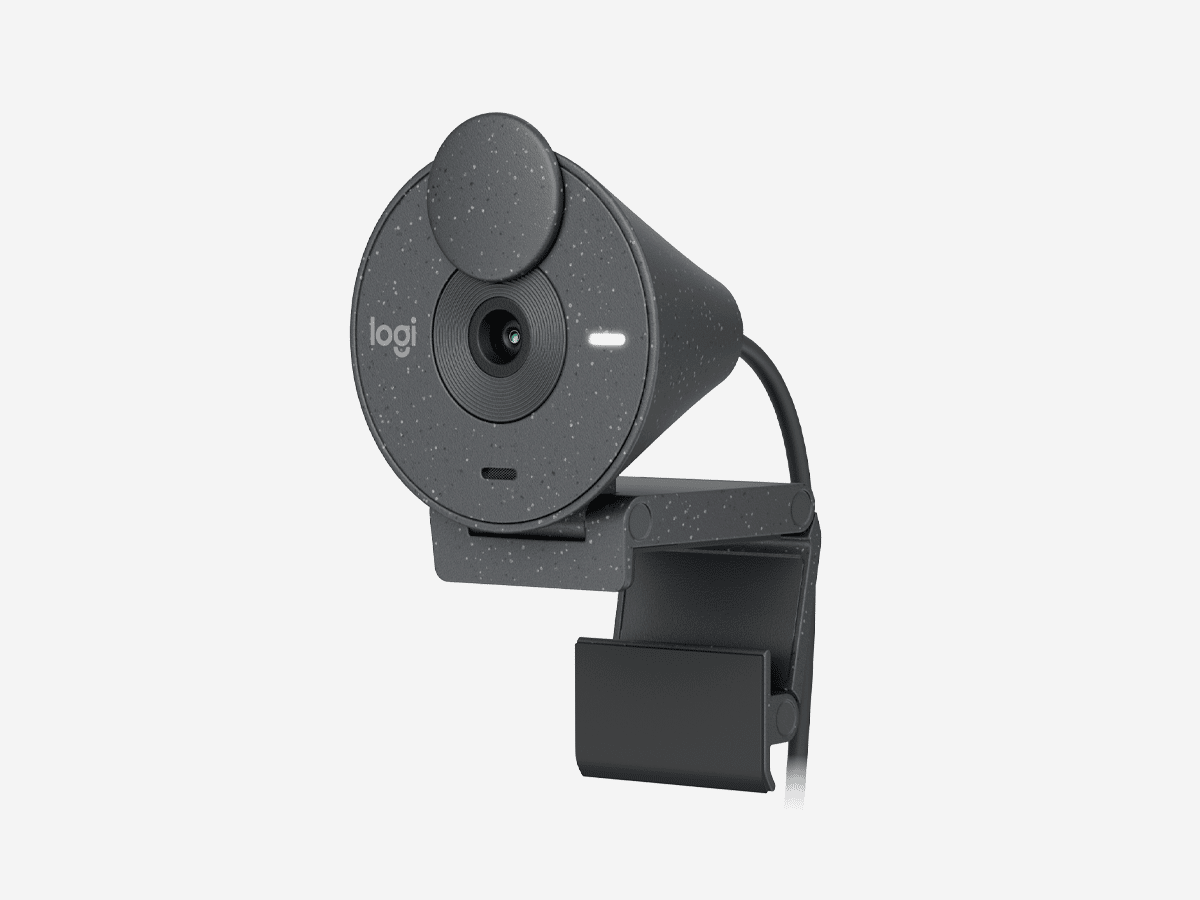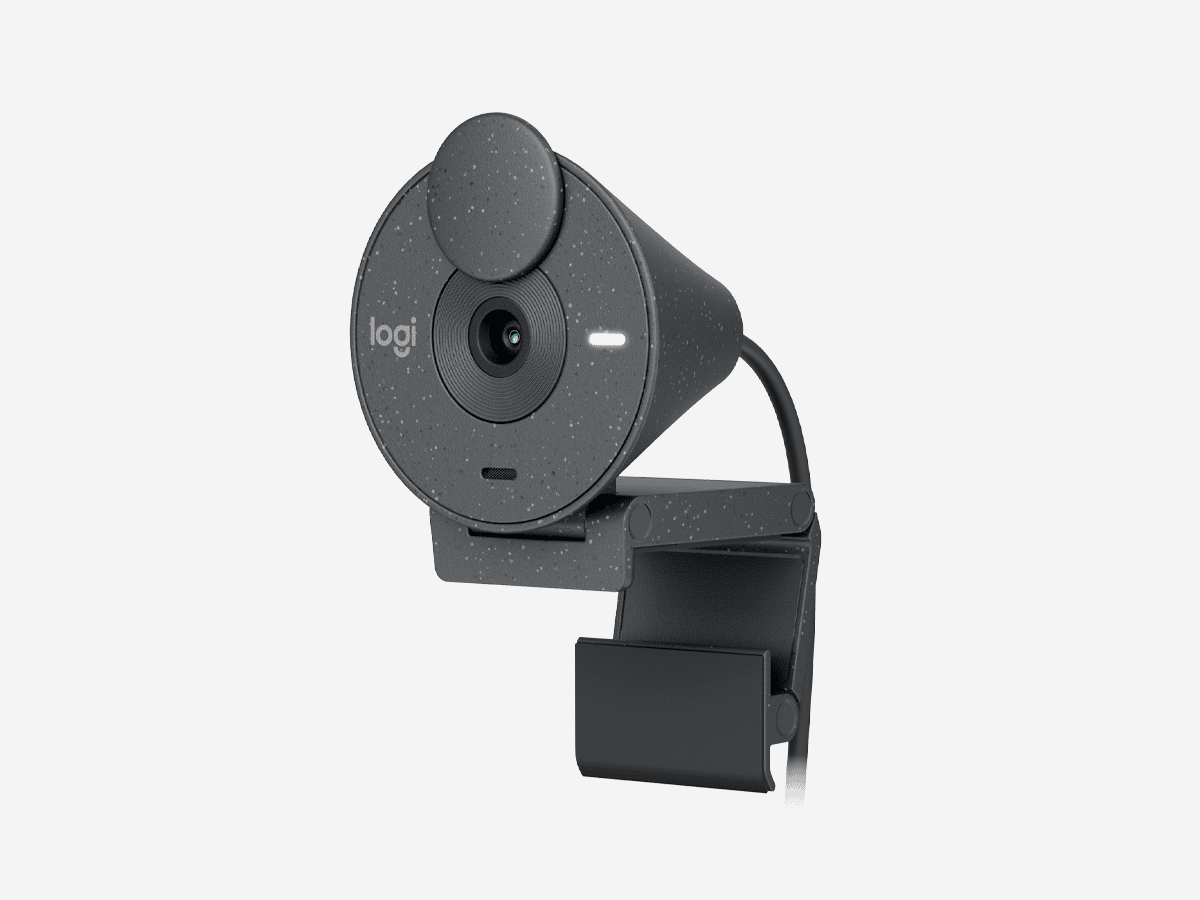 Logitech Brio 300 Webcam
Working from home just got a whole lot clearer with the Logitech Brio 300 Webcam. This top-tier webcam makes every video call a professional-grade experience. With Ultra HD 4K image quality, high dynamic range (HDR), and RightLight 3 technology, it adjusts to any lighting environment to show you in the best possible light. The wide field of view options and digital zoom mean you can choose the perfect frame for his meetings or live streams. And with built-in microphones and background replacement technology, it's ideal for a work call, family chat, or gaming session.
Price: AUD$329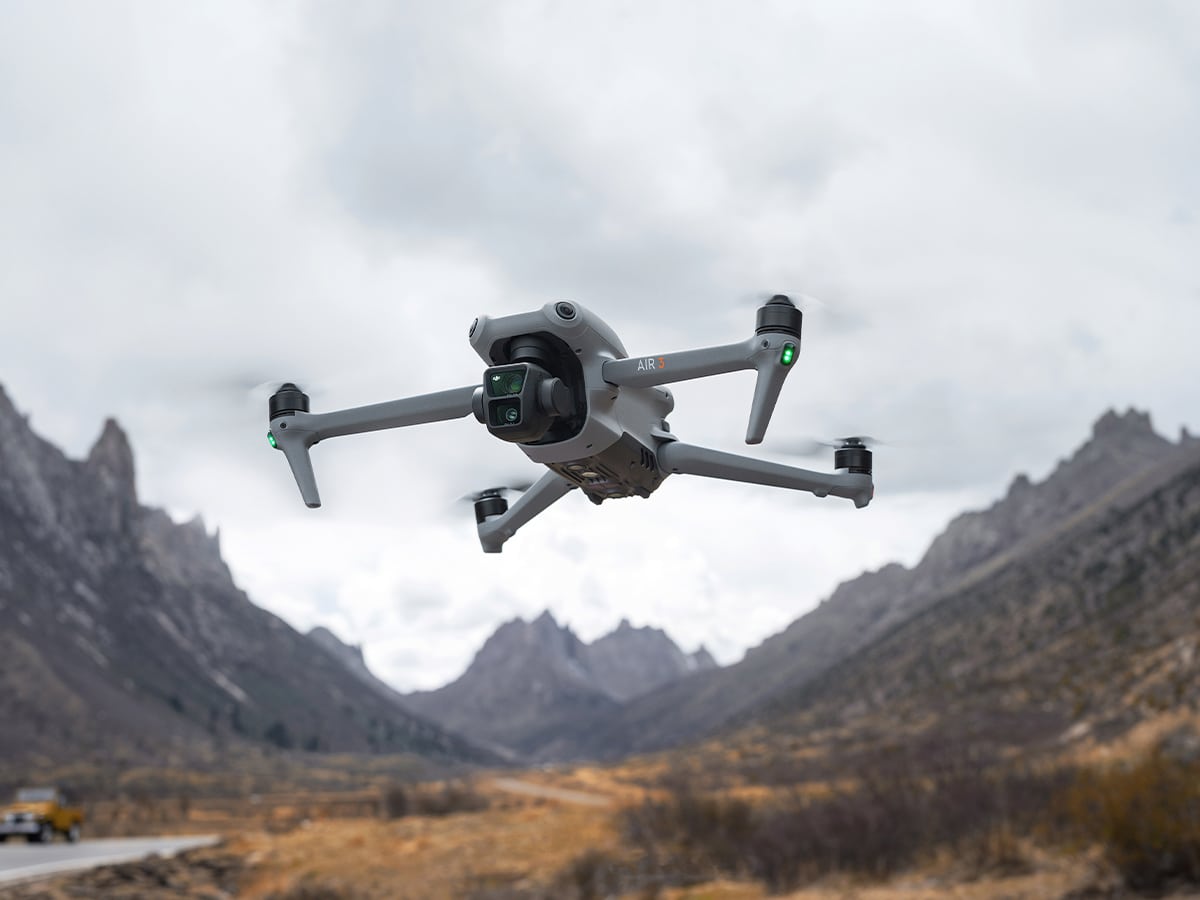 DJI Air 3 Drone
Is your special someone a budding cinematographer or just someone who loves a bird's eye view? Either way, the DJI Air 3 Drone is an ideal gift. This compact and powerful drone captures stunning footage with its 4K camera, making every flight a cinematic experience. The Air 3 boasts advanced features like auto takeoff, precise hovering, and a reliable signal, making it easy to fly, even for beginners. And with a monster flight time, your special someone can explore the skies to their heart's content.
Price: AUD$1,119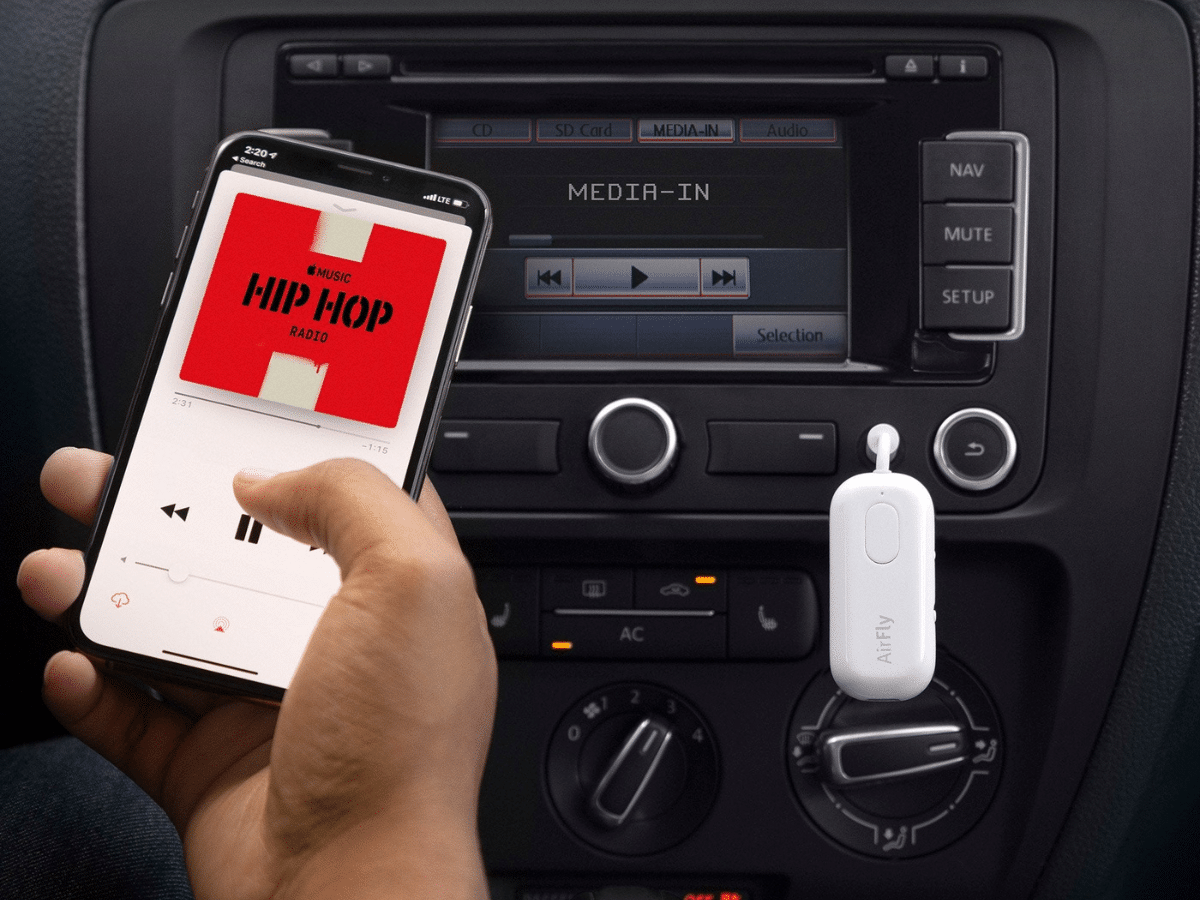 Twelve South AirFly
Ever seen your giftee tangled in headphone wires mid-workout or during a flight? The Twelve South AirFly is here to save the day. This nifty device allows owners to use their favourite wireless headphones with wired headphone jacks. It's perfect for those gym machines or in-flight entertainment systems that haven't caught up with the Bluetooth revolution. The built-in battery provides up to 8 hours of use, and the USB-C port ensures fast charging. Simple, portable, and super useful, the AirFly ensures they never have to return to the wired life again.
Price: AUD$69.95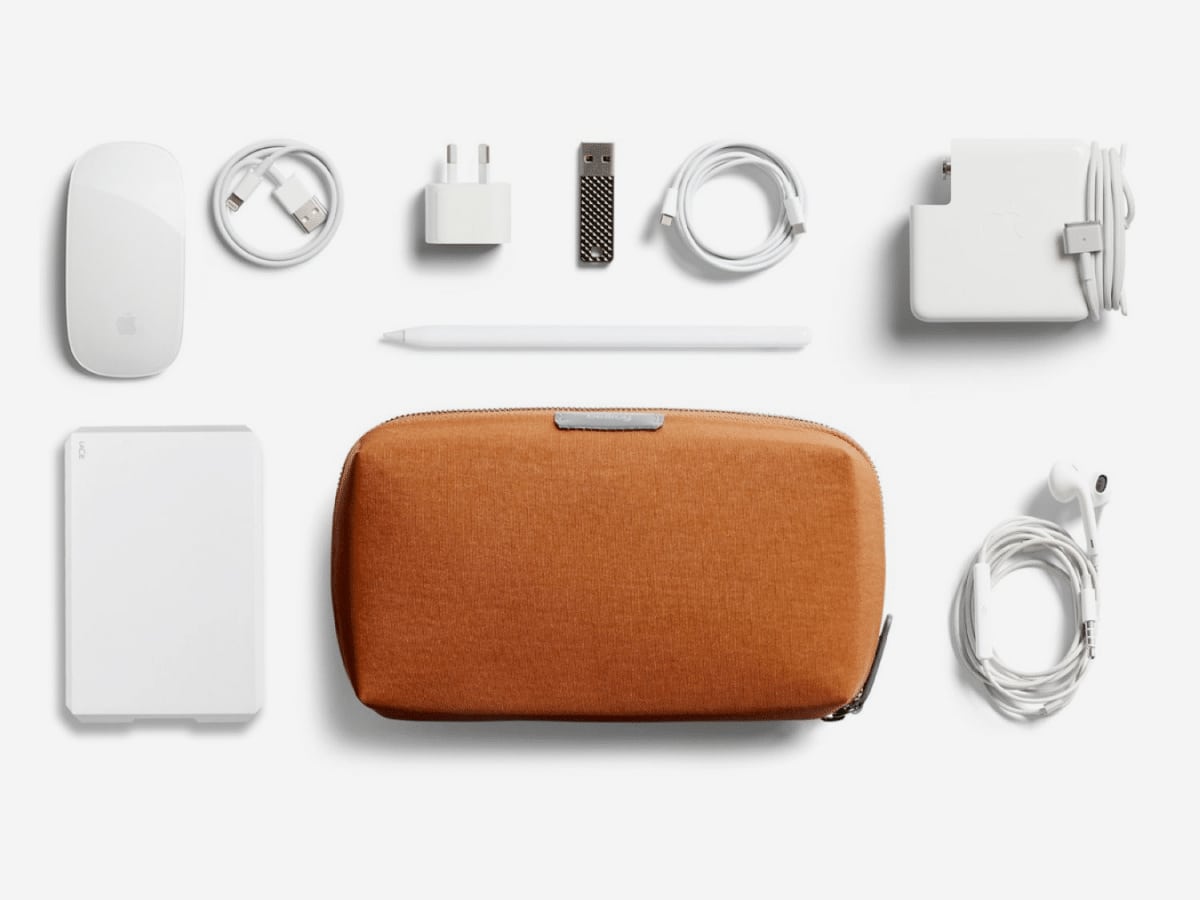 Bellroy Tech Kit
For those who are always on the go, the Bellroy Tech Kit is the perfect companion. This compact, intelligently designed pouch keeps all his tech accessories organised and accessible. With pockets and straps for cables, earbuds, chargers, and even a small power bank, everything has its place, and no space is wasted. It's made from recycled woven fabric and features a water-resistant zip, so their gadgets are always safe and secure. Say goodbye to messy backpacks and tangled cables, and say hello to smooth tech travelling.
Price: AUD$85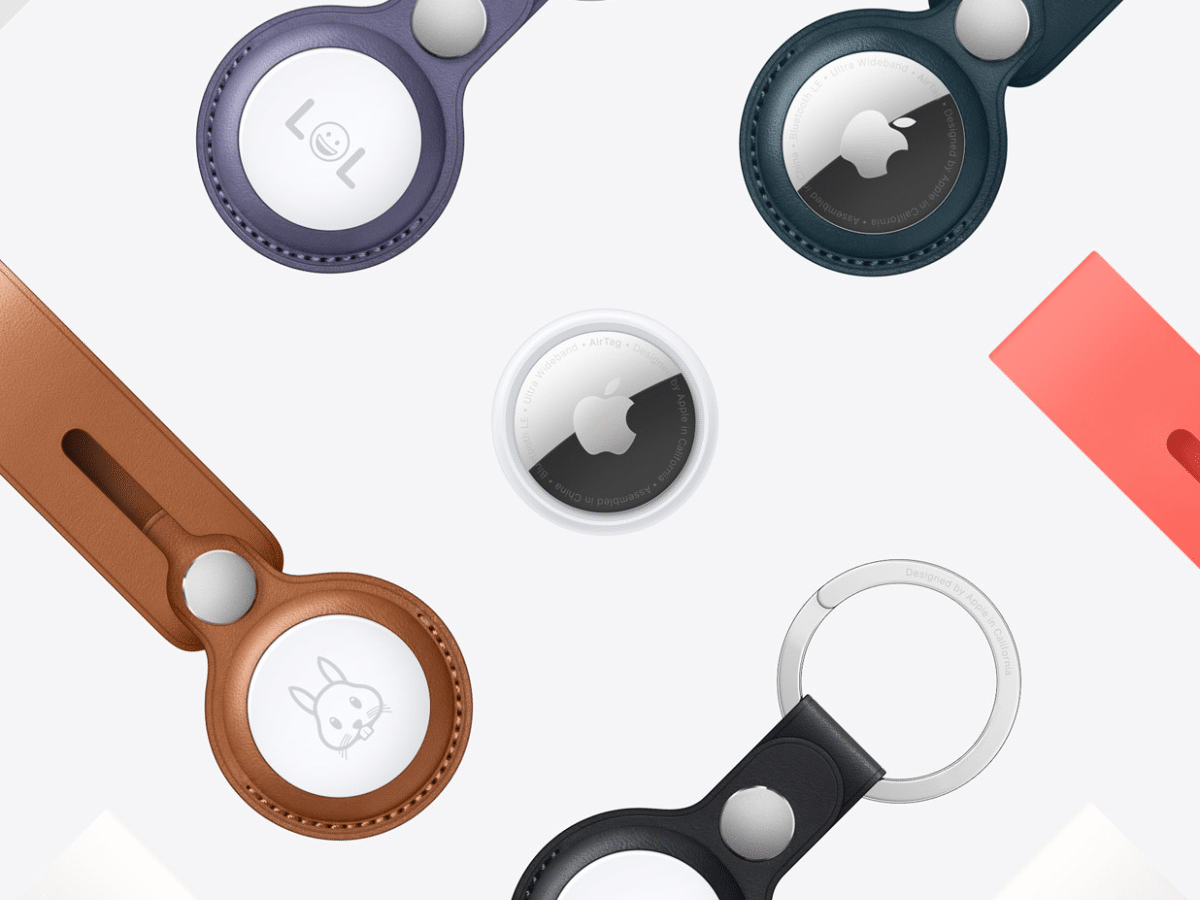 Apple AirTag
Does your giftee have a knack for misplacing their keys or wallet? Enter the Apple AirTag – their new best mate in finding the lost. This coin-sized device uses Apple's Find My network, so they can attach it to almost anything and track it right from their iPhone. Lost items can send out a secure Bluetooth signal that can be detected by nearby devices and relayed back to their iPhone. It's all anonymous and encrypted to protect privacy. With a built-in speaker, misplaced items can play a sound to help locate them. A perfect solution for forgetful friends.
Price: AUD$45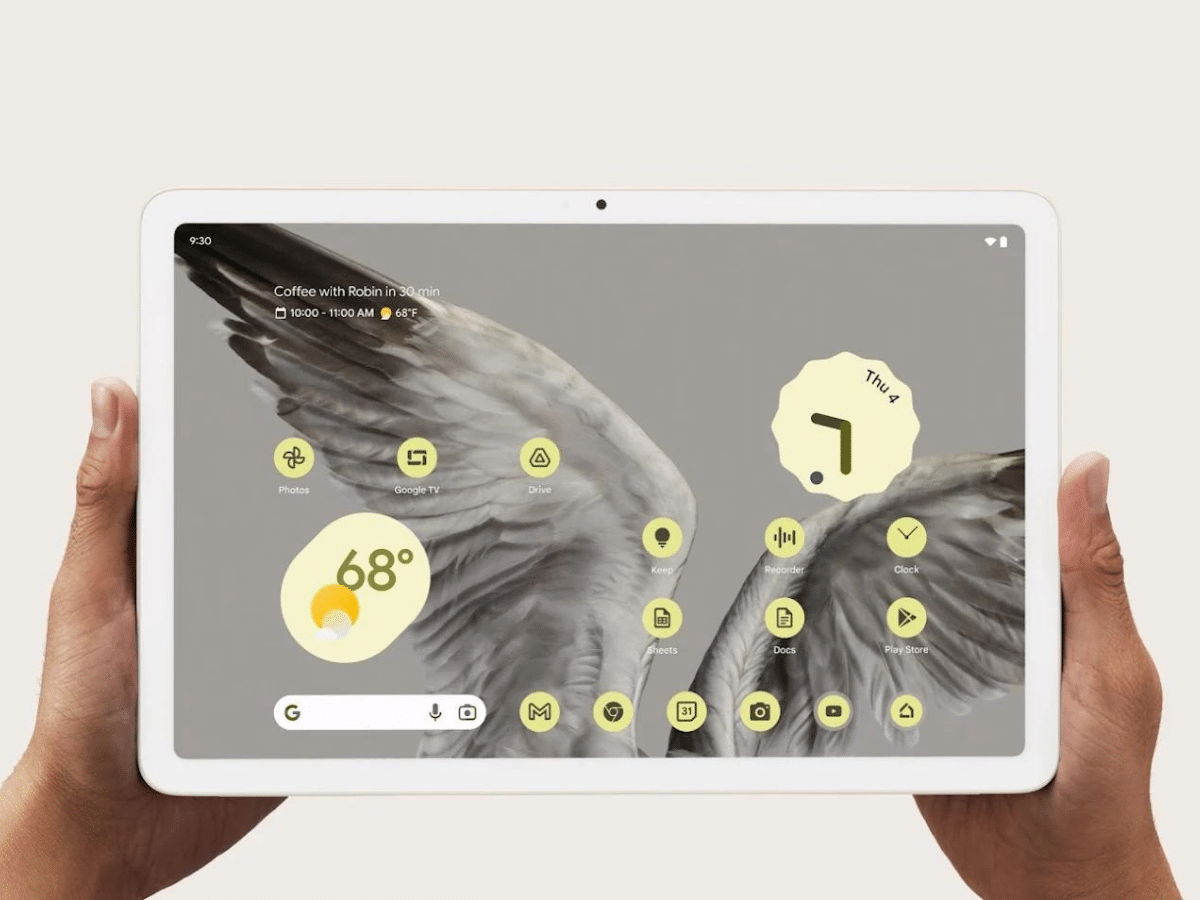 Google Pixel Tablet
The Google Pixel Tablet is ideal for those who love staying connected, working creatively, or binge-watching their favourite shows. With a vivid, responsive display and stereo speakers, it provides an immersive media experience. It's also a robust work tool with the power to handle multitasking effortlessly. Thanks to its all-day battery life, your special someone's can work, play, and stay in touch from breakfast till bedtime. Plus, with Google Assistant at their fingertips, they can control their smart home devices, check the weather, or get answers to his questions with just their voice.
Price: AUD$899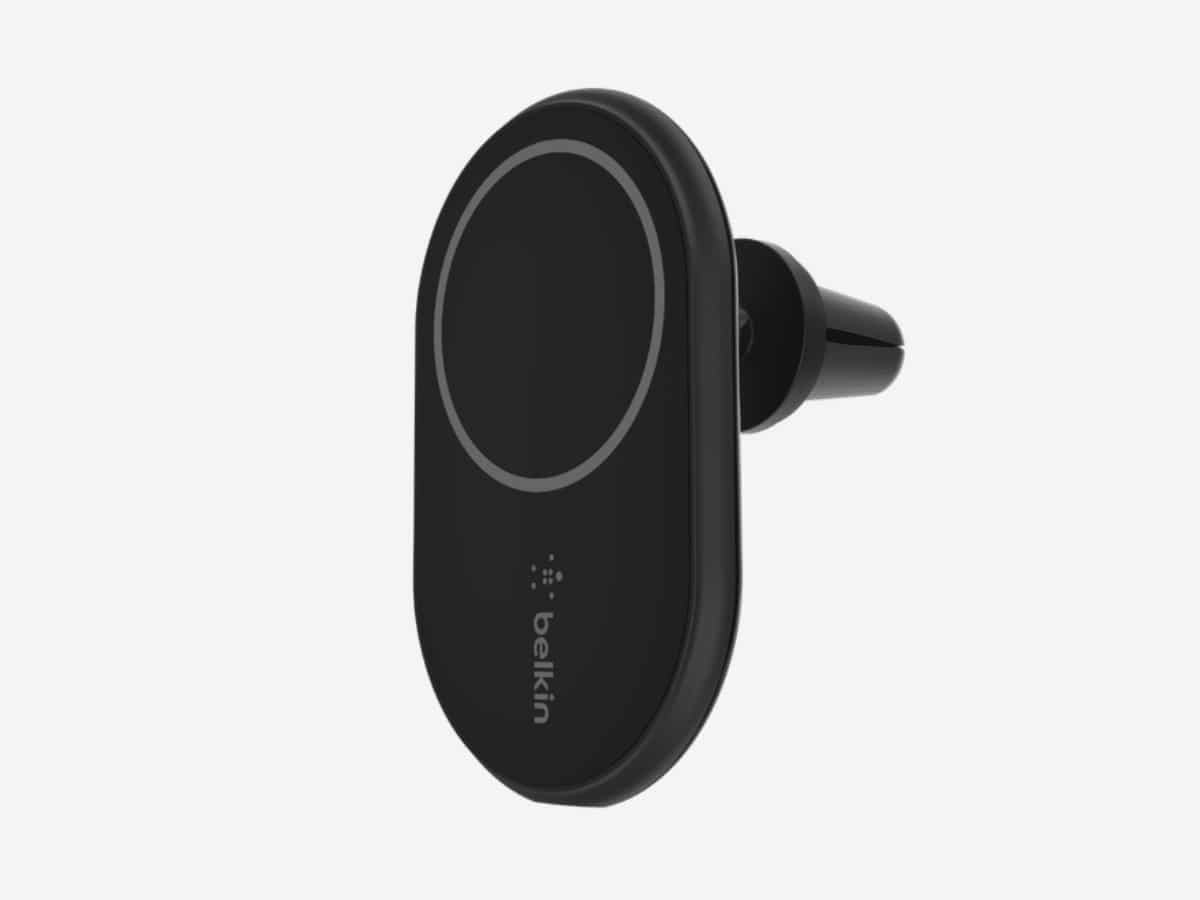 Belkin Magnetic Wireless Car Charger 10W
No more fumbling for cables during those long drives. The Belkin Magnetic Wireless Car Charger makes powering up as simple as setting your phone down. Its 10W wireless charging delivers speedy and efficient power to your giftee's phone while their on the road. The strong magnetic alignment, designed for the latest iPhone models, holds the phone securely in portrait or landscape mode, making it easy for them to navigate, play music or take calls hands-free. It's safe, efficient, and a surefire way to keep the device juiced up during travels.
Price: AUD$69.95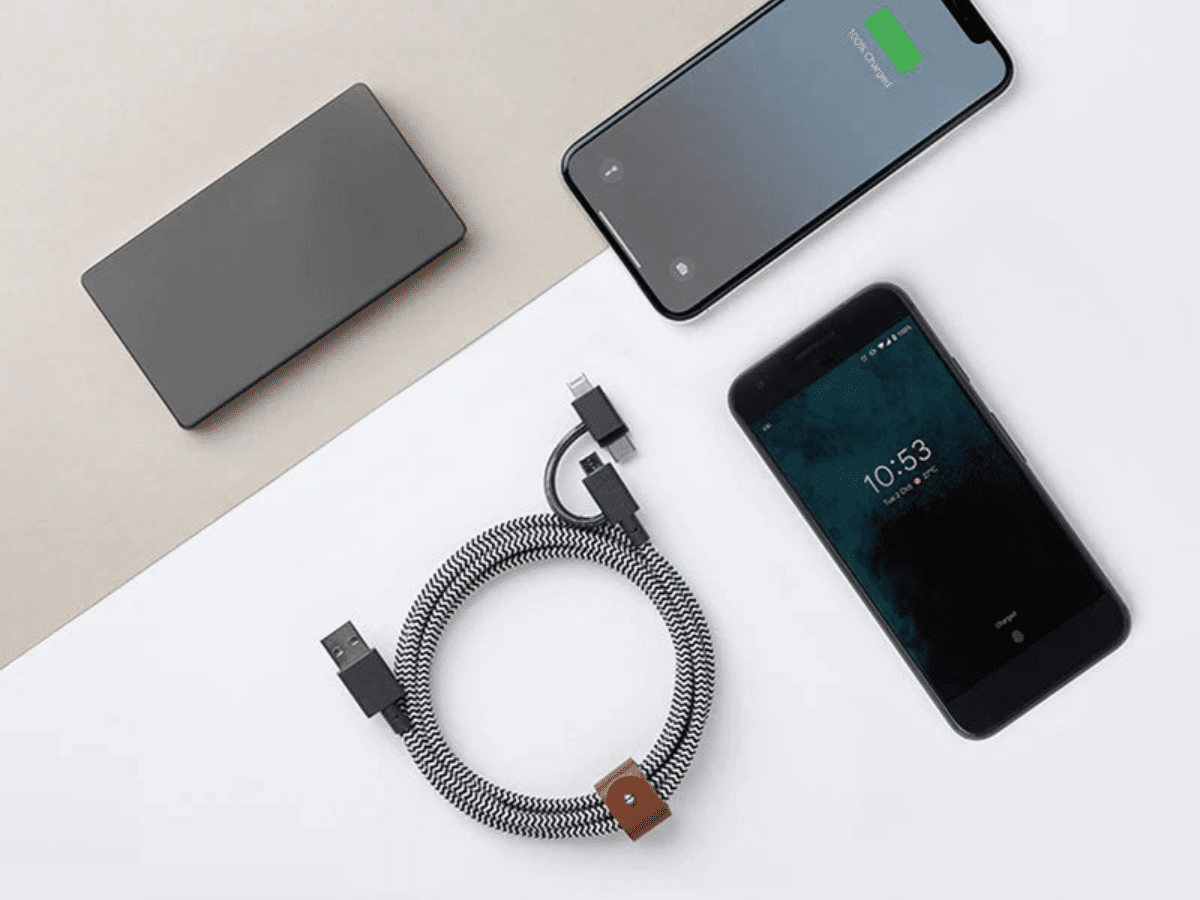 Native Union Belt Cable Universal
Meet the Native Union Belt Cable Universal – the one cable to rule them all. This robust, high-speed cable combines integrated multi-adapters (USB-A, USB-C, and Lightning) to charge all your friend's devices with just one cable. Built to last, it features a reinforced construction and a leather belt to keep it tangle-free. Its 2.4m range gives them flexibility while charging, whether at home, in the office, or on the road. Say goodbye to cluttered drawers and tangled cords. With the Belt Cable Universal, charging is a breeze.
Price: AUD$49.95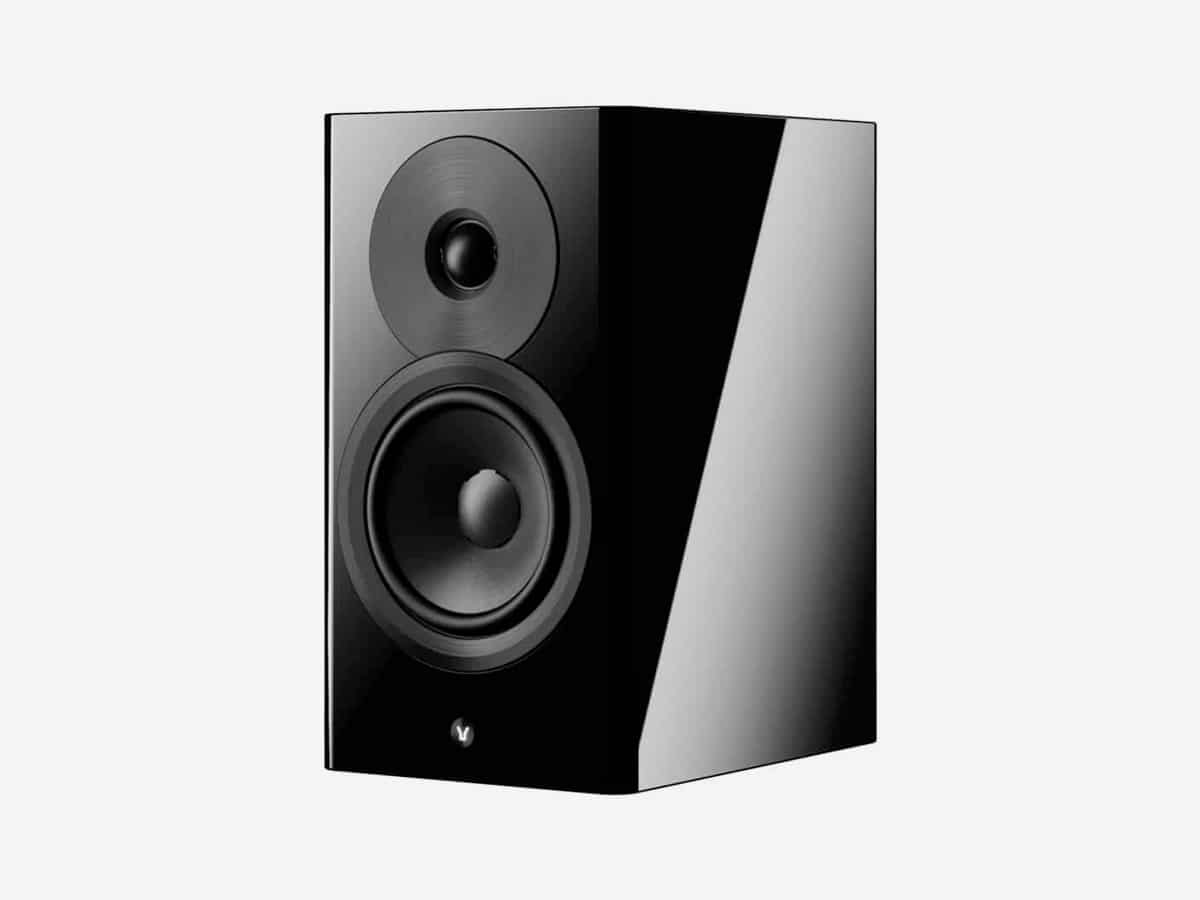 Dynaudio Focus 10 Stand-Mount Speakers
Crank up the old man's audio arousal levels with the Focus 10. Boasting over 40 years of proven excellence, Dynaudio's compact stand-mount design continues the tradition of offering a deluxe sound system that seamlessly integrates with various devices. The speakers utilise built-in WiSA technology for wireless connection to phones, tablets, TVs or USB dongles, eliminating the need for additional bulky electronics. And setup is effortless, with a user-friendly app and minimal cables, offering audiophile sound quality in record time. Inside, the luxurious speakers enjoy individual amplification for each driver, ensuring precise control over their performance, complemented by advanced DSP technology for room optimisation. The combination of innovation, aesthetics, and impressive power output makes the Focus 10 a must-have for those wanting the ultimate sound experience. – AUD$6,999
Things to Consider for Tech Gifts
When it comes to tech gift ideas, simply wrapping a bow on a new laptop isn't quite enough. In fact, if you want to get the special occasion right, there are a few things you need to consider:
Price: Perhaps the most obvious consideration, the price will inevitably play a factor in your purchasing decision. While you may want to splash out for a significant birthday or gifting event, more often than not, you'll be aiming around the $50-$100 mark for most gifts. In the tech world, however, gifts don't exactly come cheap. To get the most out of your tech gift idea, don't be afraid to shop around for the best price.
Interests: Before you pull the trigger on a cheap gift, it's important that you consider the giftee's interests. While some ideas might be frugal, that doesn't necessarily mean that they are good.
Alternatives to Tech Gifts
If you are looking for something a little more specific, we've got you covered. Outside of just tech gift ideas, we've collated our favourite releases across a number of different categories. So, no matter what that special someone in your life is keen on, you'll find it here.
How Man of Many Chose the Best Tech Gift Ideas
With more than 10 years of experience testing the best in products, culture and style, Man of Many's editors are sticklers for research and certainly know a thing or two about tech. This list of gift ideas was curated through the personal experience of experts, alongside extensive online research from tech stores and retailers. Each product on this list was checked by the Man of Many staff prior to publication for the official tick of approval. You can review our editorial policy here surrounding how we maintain our independence in our editorial reviews.
Tech Gift Ideas FAQs
What are the best tech gifts?
Tech gifts can be tricky, but there are a few tried and tested favourites for fans of tech. If you are stumped on what to buy the tech lover in your life, a new set of noise-cancelling headphones, a home theatre accessory or a new addition to their gaming set-up is always welcome. If you are willing to spend a bit more, a new OLED TV, smartphone or Dell/Lenovo laptop would make any tech fan happy.
What are the best headphones to buy someone?
If you are looking to purchase someone a new set of headphones as a gift, there are a number of great options at all price points. On the affordable side, we recommend the Sony WH-CH520 Wireless Headphones and the JBL TOUR ONEs. For the more expensive gift-giver, try the Sennheiser Momentum 4 or the Sony Linkbuds.