Most gifts are a luxury when you really think about it, but the ones in our following guide take the concept to a glorious extreme. If you have the cash, then these brands have the goods, including world-class luggage, stylish men's apparel, high-end headphones, rare single-malt whisky, and more. And while you're dropping bills like it's nobody's business, maybe pick something up for us? That whisky sure looks good. Yes? No? Maybe? Well, you can't blame us for trying! Here are the best luxury gift ideas for men right now.
Best Luxury Gifts at a Glance
Our list of the best luxury gifts for men goes like this:
Now we've had a look at our favourites, let's check out the complete list.
RELATED: These are the best father's day gifts for men right now.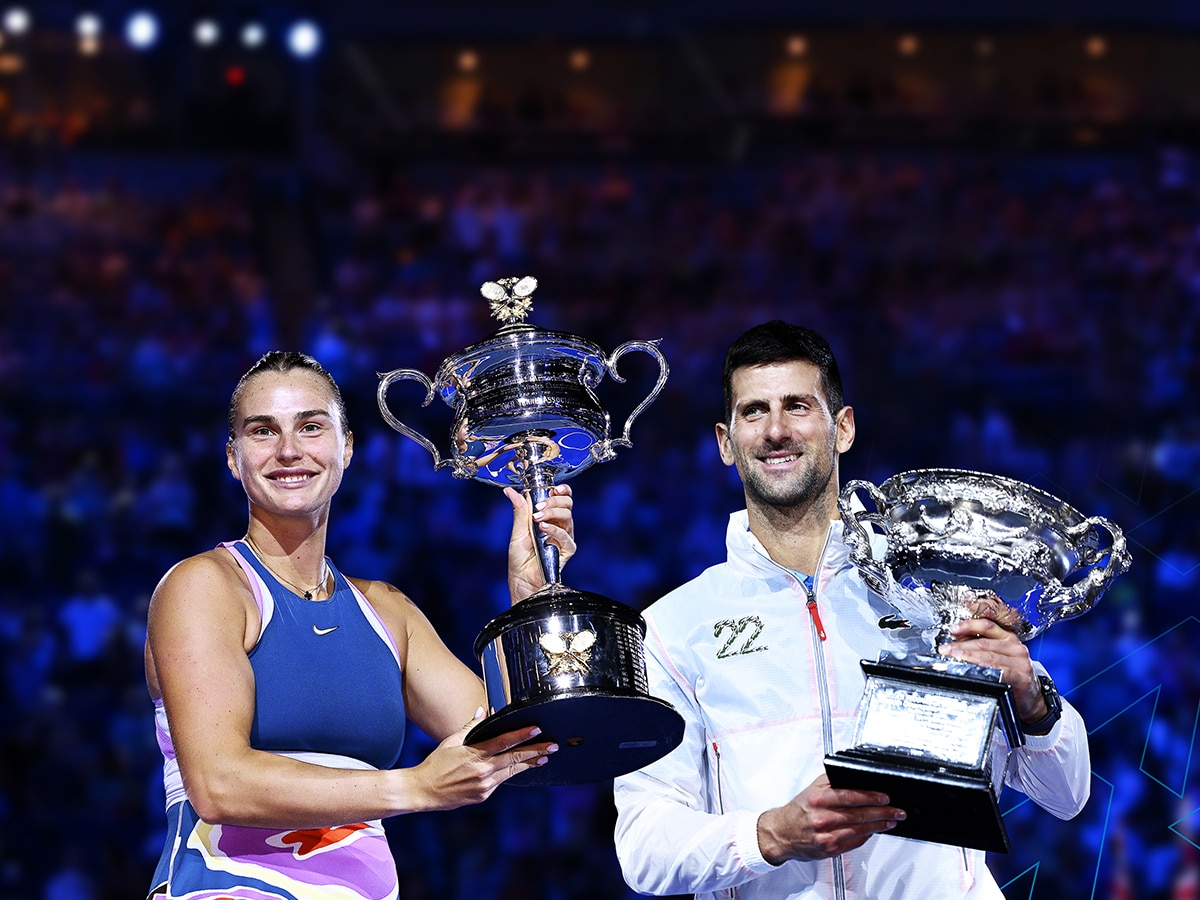 Australian Open Experience
In partnership with Australian Open
While the Australian Open is already a feast for the senses, this year you can elevate Dad's day at the tennis to new heights with a selection of ultra-premium options that'll make this an Australian Open he'll never forget. From superlative dining experiences to your own private Superbox, a once-in-a-lifetime upgrade is just a few clicks away.
First up is an incredible dining experience by Melbourne's most iconic seaside restaurant, Stokehouse. This offering brings the magic of St Kilda Beach's premier-dining destination to the Australian Open with a three-course, seafood-focused menu curated by Executive Chef Jason Staudt. Plus, the package includes beverage service and a ticket to the lower bowl at Rod Laver Arena.
Or perhaps you'd rather take Dad on a journey through the rich heritage and bold flavours of Asia. In that case, the vibrant, pan-Asian Fusion Feast is just the ticket. Mouth-watering dishes from cuisines as diverse as Japanese, Indian, Malaysian, Filipino, and Cantonese have been crafted by the world-class talents of Jessi Singh, Diana Chan, Ross Magnaye, and more. Each meal is accompanied by a two-hour beverage package, along with a ticket to the lower bowl at Rod Laver Arena. It's a tennis-loving foodie's dream come true.
Finally, when only the most premium experience will do, look no further than the Australian Open's amazing Superbox options. Each one puts Dad and his guests inside an exclusive box with unobstructed views of the court as well as grazing menus and beverage packages. Choose from the Maha Restaurant Superbox, with its taste of the Middle East by celebrated chef Shane Delia, or the Bar Superbox by Nick & Nora's, which brings a sophisticated take on the cocktail bar to the Australian Open. Whether you choose a refined yet relaxed day at AO Stokehouse, the gastronomic wonders of Fusion Feast, or the none-more-premium Superbox experience, this is about to be the best Father's Day (and Australian Open) Dad's ever had.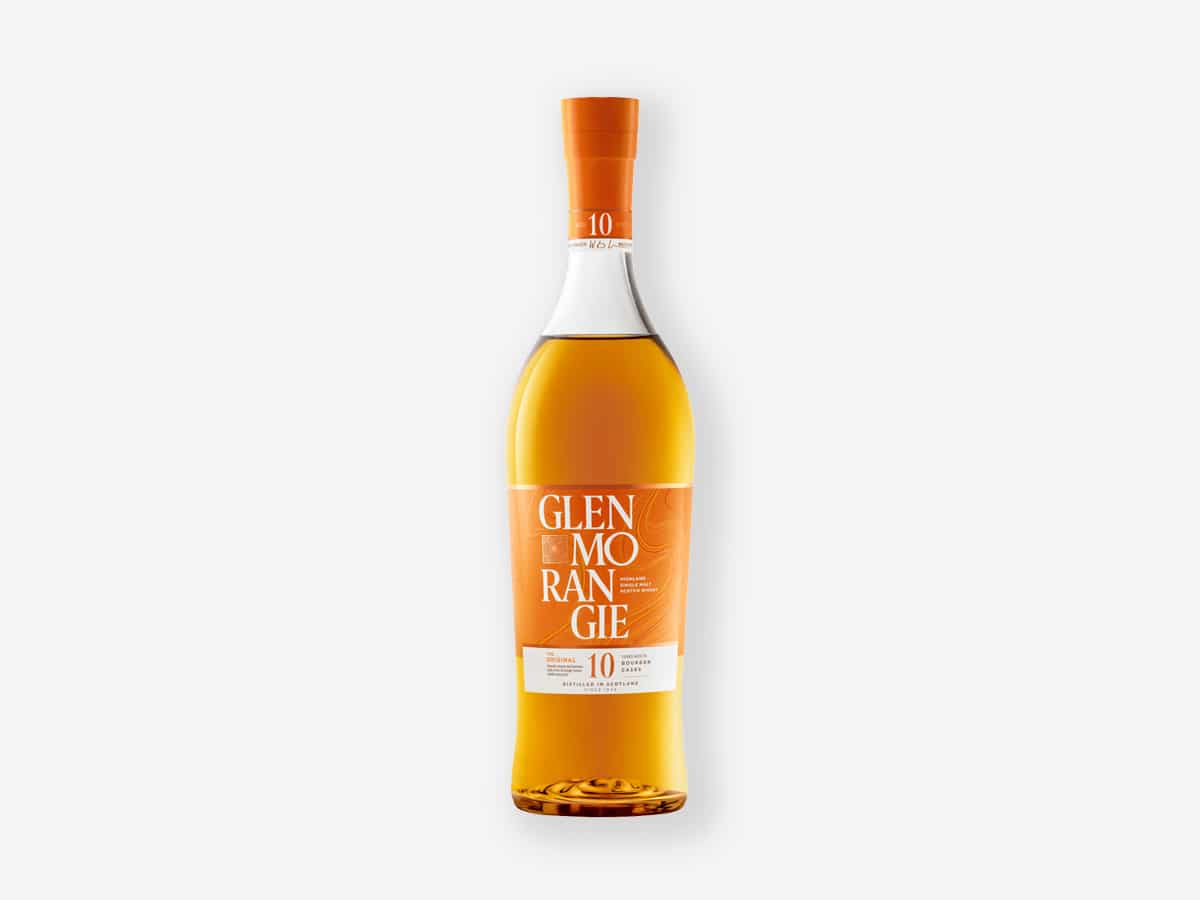 Glenmorangie The Original 10 Year
In partnership with Glenmorangie
Deliciously wonderful and wonderfully delicious, Glenmorangie's flagship 10-Year-Old single malt is nothing if not an absolute classic. Each batch is crafted from the five key ingredients of wood, water, barley, yeast, and time, distilled in Scotland's tallest stills, and aged in first and second-fill ex-American Oak bourbon casks. The result is a fruity, floral, and nutty spirit of effortless drinkability and considerable acclaim.
At the heart of The Original 10-Year is a creamy texture and deft flavour balance between sweetness and complexity. What begins with a rich nose of fruit and citrus gives way to tasting notes of honey, fruit, and nuts with impeccable citrus accents. A delightful finish of vanilla and chocolate cream rounds out the soft and mellow vibe of this globally popular spirit. Get a bottle for your favourite whisky lover and don't expect it to last very long.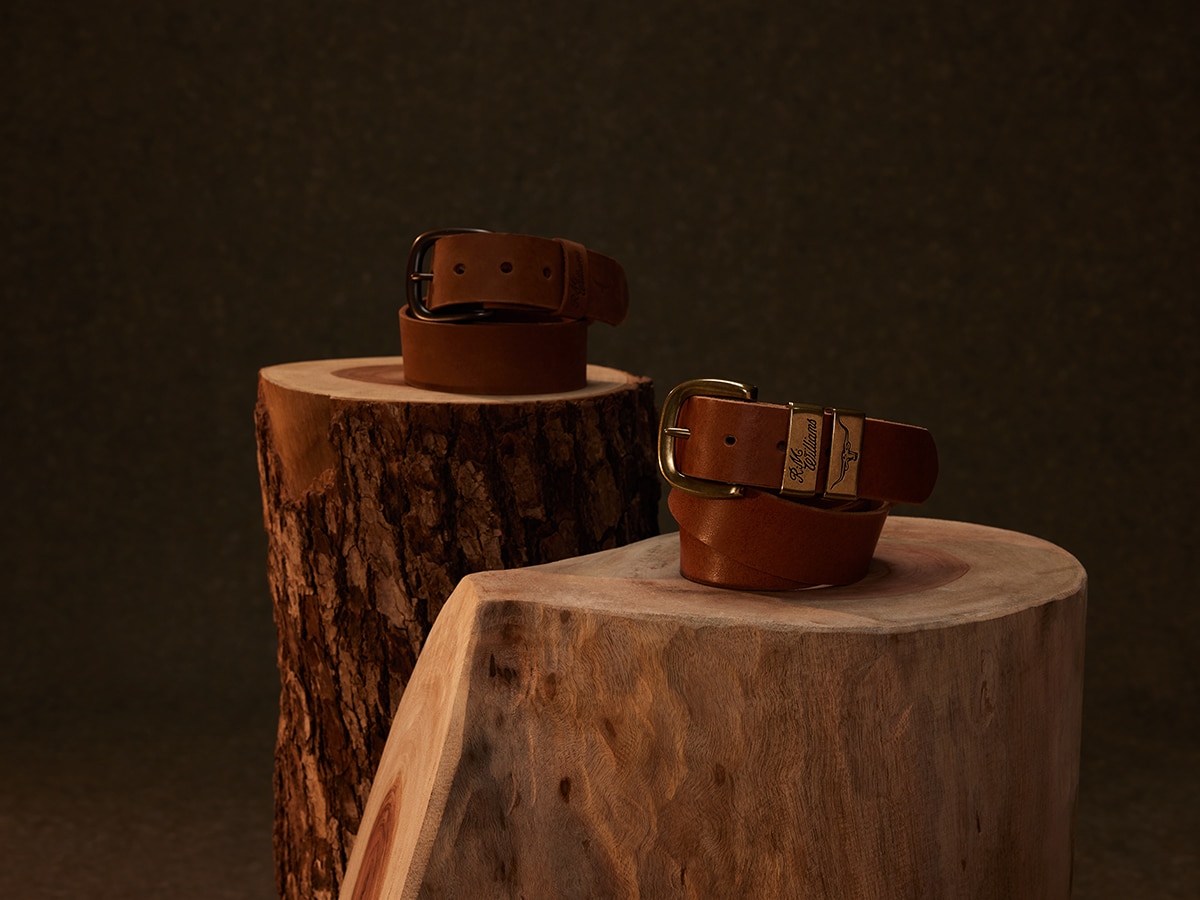 R.M.Williams Drover Belt
In partnership with R.M.Williams
No one does leather quite like Australia's own R.M.Williams, a brand that's been churning out signature boots and accessories since your Grandpa was in diapers. The iconic Drover Belt is living proof of the difference that nearly a century of expertise can make. Crafted in the brand's Adelaide workshop, it's the finishing touch on a curated ensemble, but also a work of art unto itself.

Resilient pull-up leather with tonal stitching is the star of the show here, but the mighty Drover also makes brilliant use of detail, such as the debossed Longhorn decal and engraved gold hardware. These elements flow together to forge an unmistakable identity, which was born in the Outback, but remains no less impressive at semi-formal events or on city streets. Your wardrobe is incomplete without one.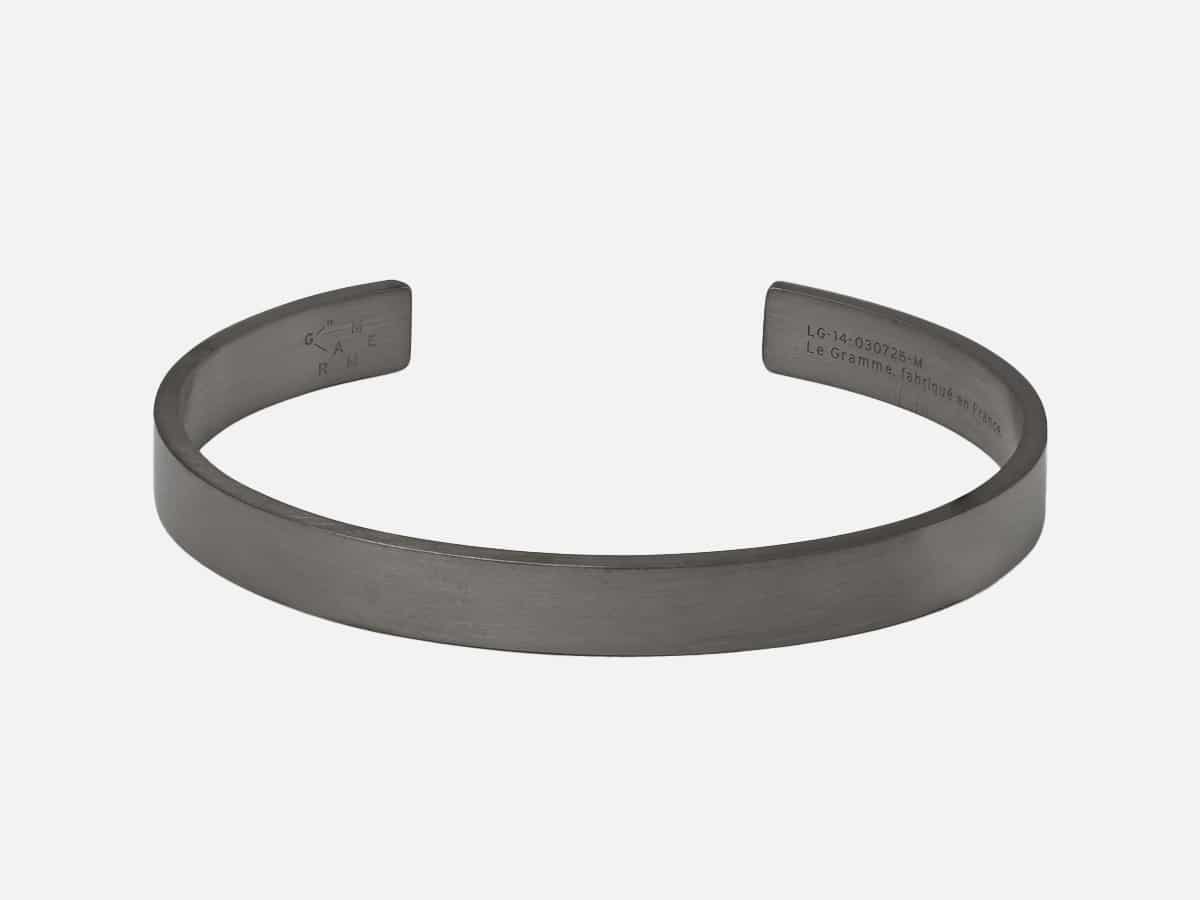 Le Gramme 21 Brushed Ruthenium-Plated Sterling Silver Cuff
Luxury men's jeweller Le Gramme names each of their sleek creations according to its weight in grams so as to drive home the heightened focus on quality and material. A refined and minimalist design language rounds out the elevated, masculine vibe of their output. Here to prove as much is this boldly modern cuff of sterling silver with ruthenium plating, which is every bit as stylish and discreet as the man who would own it.
What's ruthenium? Someone might be asking. One of the earth's rarest elementary metals, it's a type of platinum that's coveted for its naturally dark tone and ultra-durable properties. It also delivers the finishing touch on this unfettered bracelet, which looks like something forged in a blacksmith's workshop. True to the brand's form, it comes stamped with the weight in grams. A truly modern gent should accept nothing less…and nothing more.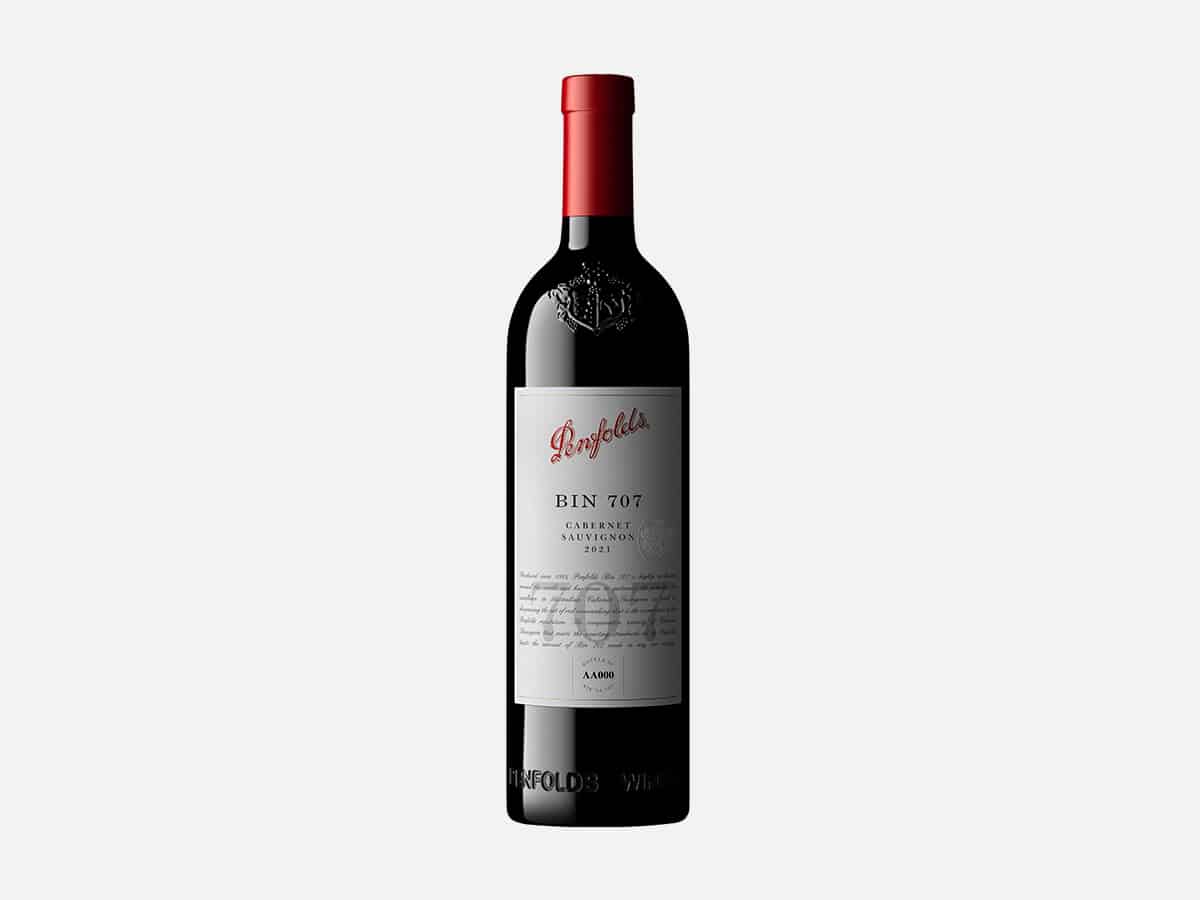 Penfolds Bin 707 Cabernet Sauvignon 2021 Gift Box
Perfect for the wine connoisseur dads out there, this cabernet reflection of Grange delivers the essence of Penfolds' celebrated Bin 707 on the nose via layers of blackcurrant, cassis and mulberry, followed by a balanced palate consisting of fresh mulberries, blackcurrant and fig with firm, glossy tannins.
Full-bodied with proven cellaring potential, this is a drop Dad will love, whether you open it on Father's Day or save it for a special occasion down the road, further cementing Bin 707's place as one of Australia's finest cabernets. -AU$800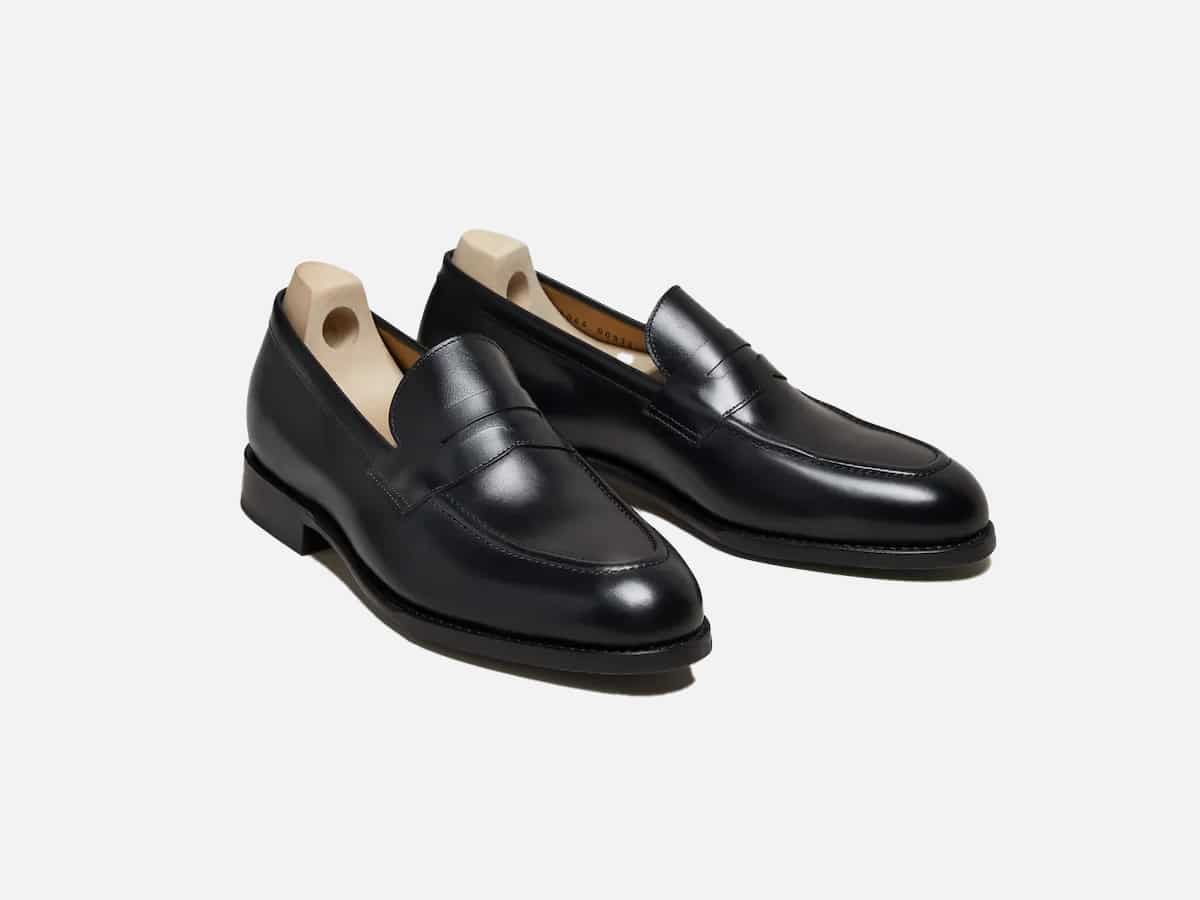 Myrqvist Stenhammar Penny Loafer
Made from premium black calf leather and finished with a thin half-rubber sole, the Stenhammar penny loafers deliver comfort, style, traction, and durability in equal measure. Rock them for hours on end and prepare to feel as great as you look.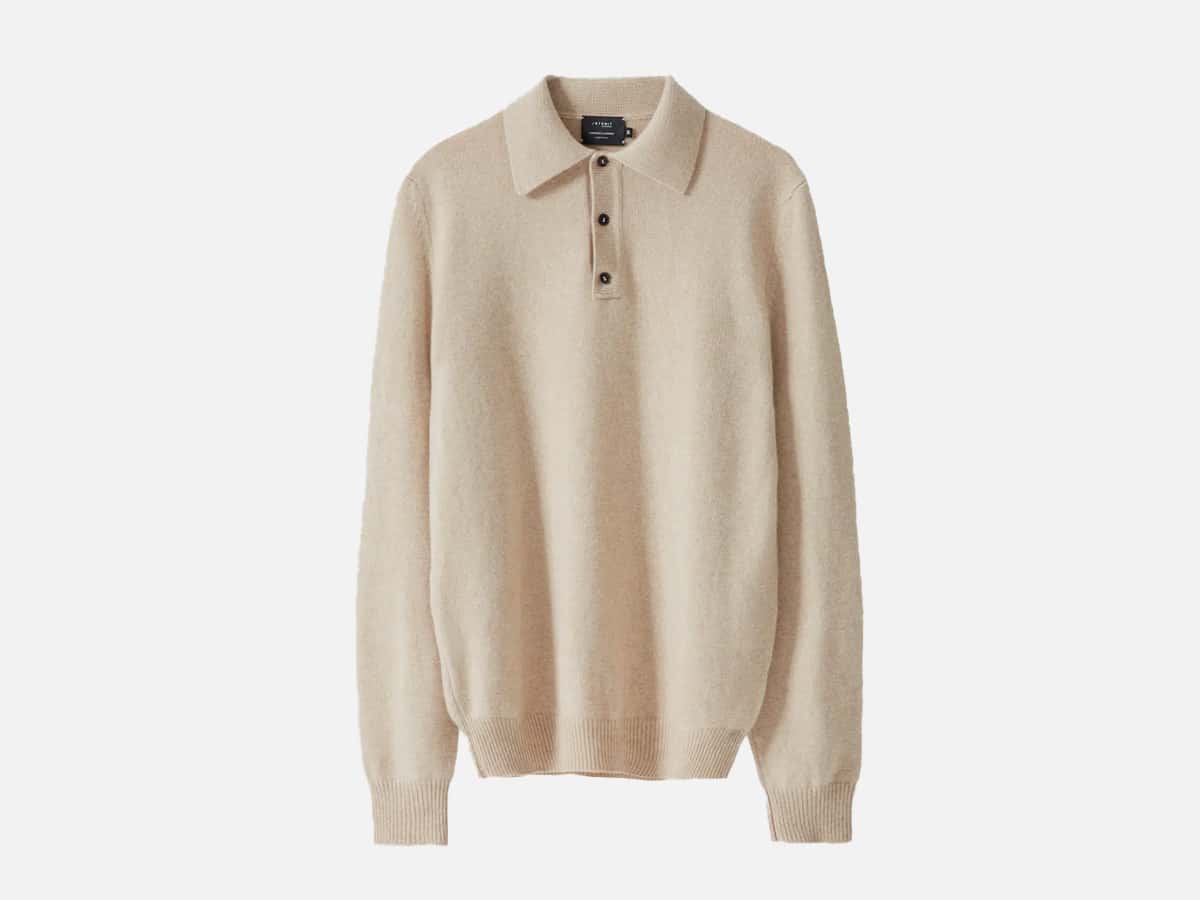 Artknit Studios The Superior Cashmere Polo
Behold the plush comfort that only 100% cashmere can provide by throwing on this three-button polo collar with a ribbed hem and cuff. The shirt is designed in a relaxed fit and all the more breathable as a result. Choose between a variety of classic colours.
Oscar Deen Nelson Sunglasses
We're feeling cooler just by looking at these high-quality sunnies from Oscar Deen so imagine the impact they render when worn. Each pair is made from historic Mazzucchelli acetate and equipped with lightweight organic plastic lenses for the utmost clarity. Similarly superb is the adjoining case, which was handcrafted in London using recycled composite leather and brass hardware.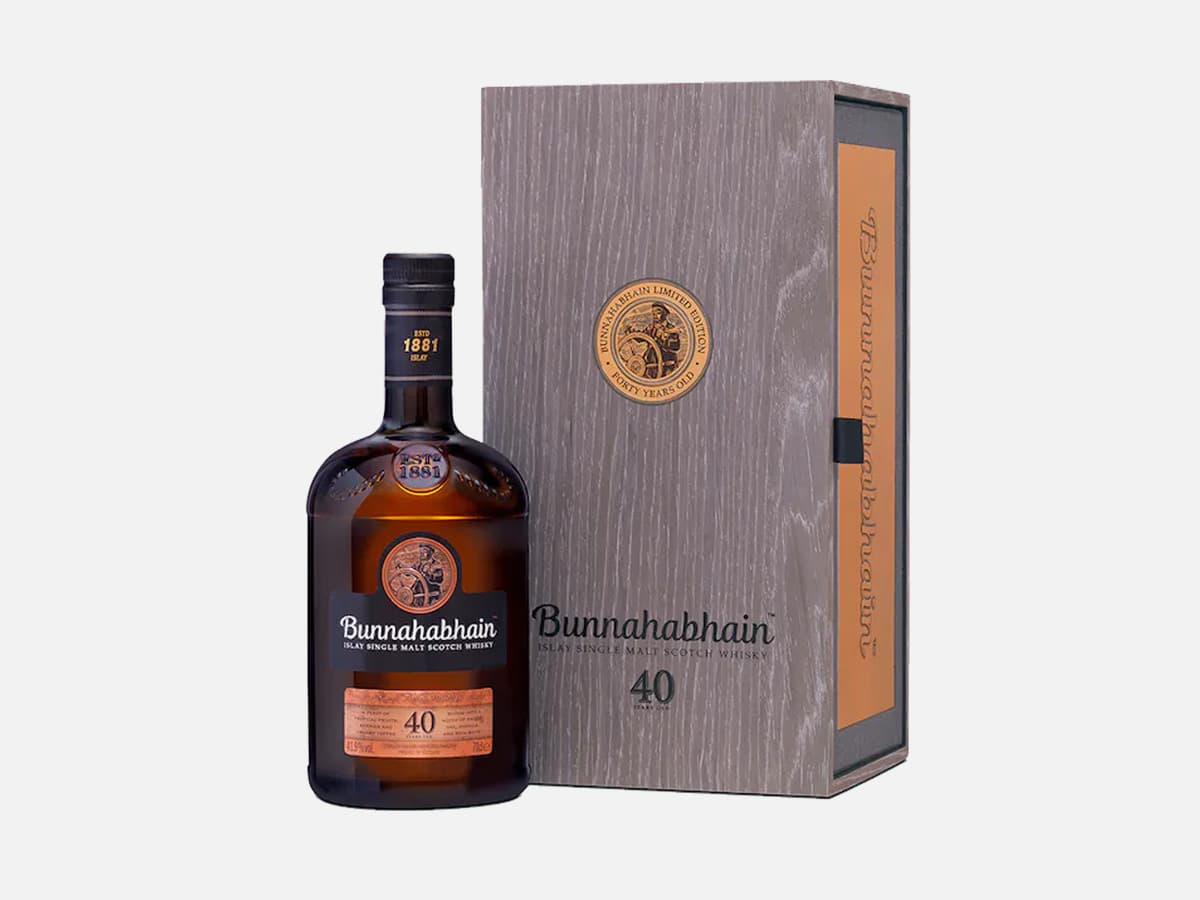 Bunnahabhain 40-Year-Old Single Malt Scotch Whisky
This rare single malt was sitting so long inside Bunnahabhain's Islay-based warehouse that the whisky maker didn't even know it was there. Their blending team chanced upon it and now it's yours to likewise discover (should you have the means). From four decades of aging comes a spirit of exceptional character, which opens on a nose of tropical fruit and creamy toffee before rolling over the palate in waves of sweet malt, rich caramel, toasted nuts, and silky berries. A long and sweet finish goes straight to your toes and back, giving you a literal taste of the good life. Oh, who are we kidding–anyone who buys this limited release will probably keep it sealed as an investment and we don't blame them!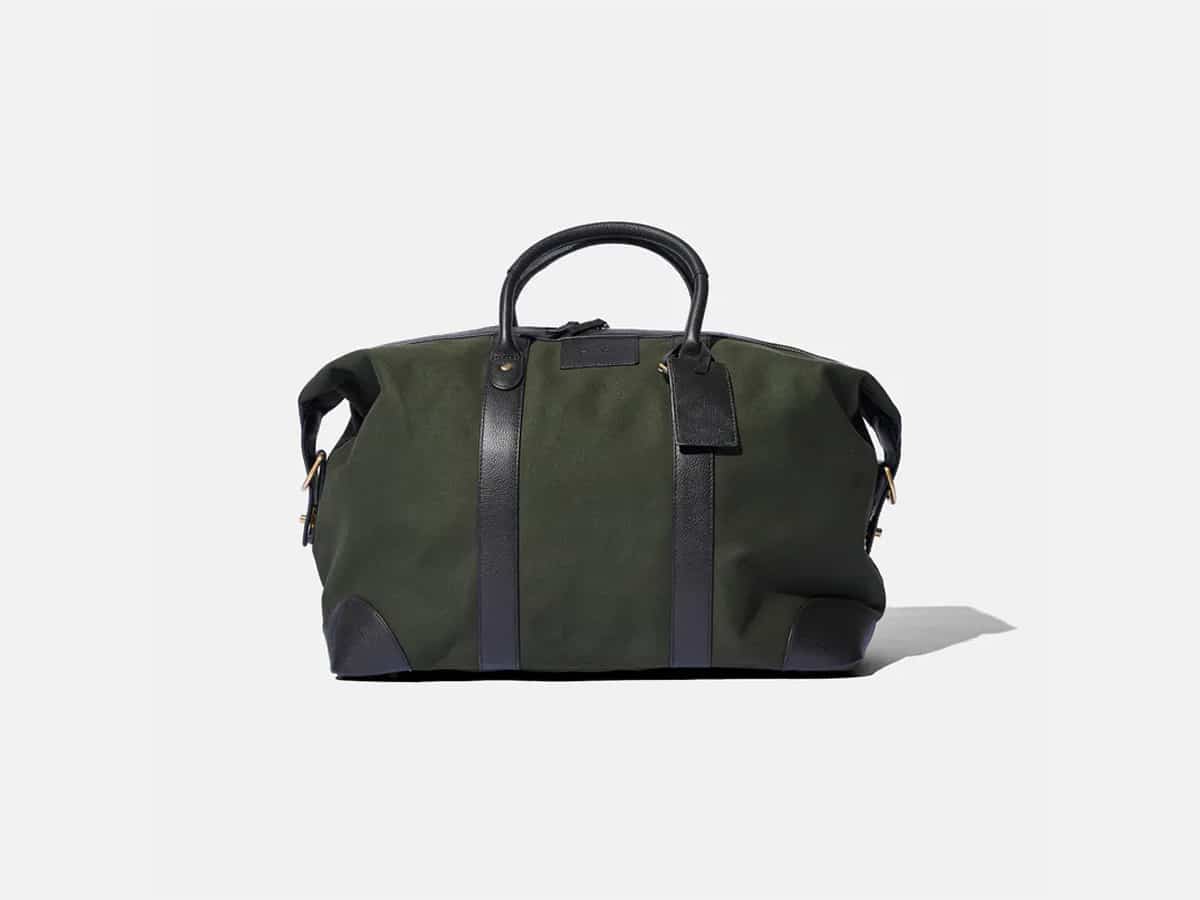 Götrich Weekend Bag
Your weekend getaway awaits and this travel bag abides, offering enough space for your essentials while still fitting in the overhead compartment. It's forged from high-quality cotton canvas with calfskin leather details, rubber backing, a detachable shoulder strap, and expertly placed pockets. Get one and go.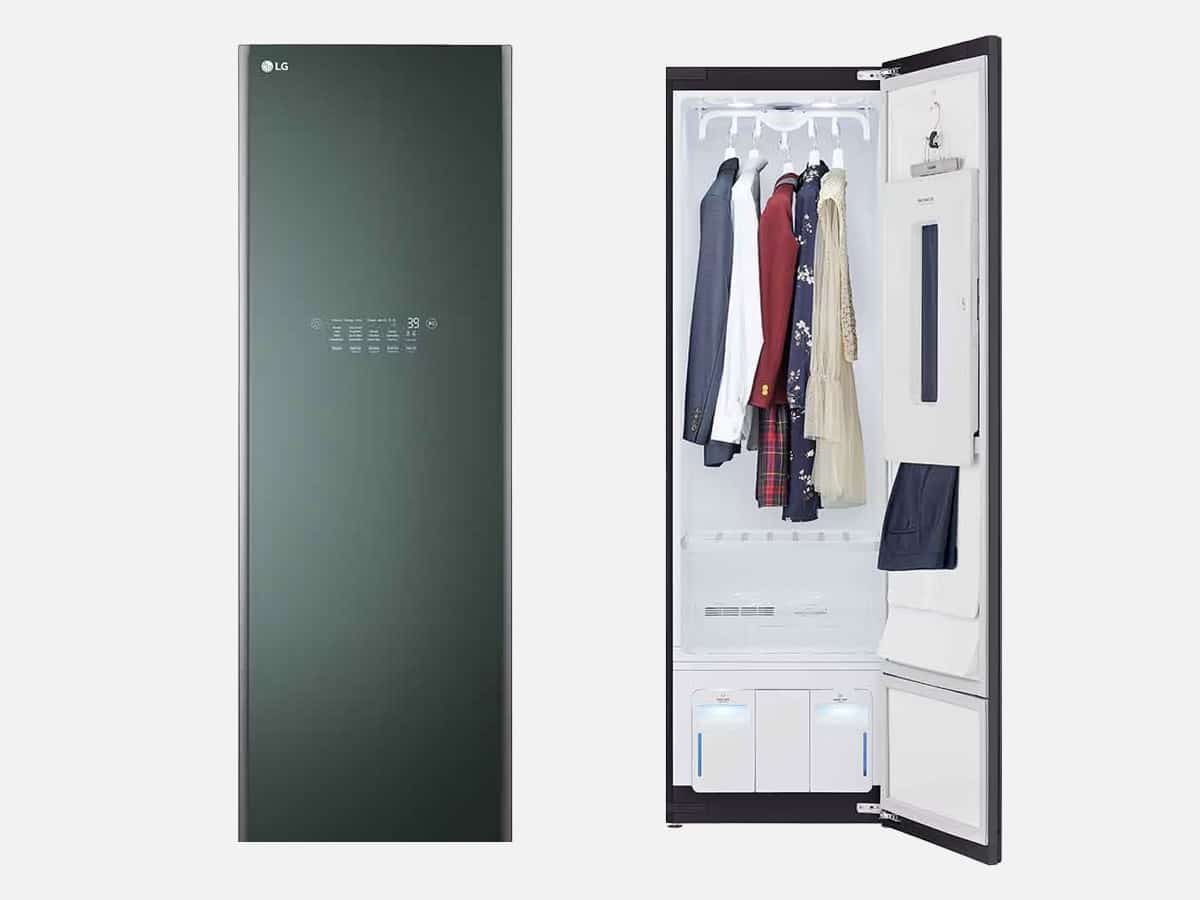 LG Styler Steam Clothing Care System
LG's sophisticated Styler is like having your own personal dry cleaner, minus everything you hate about the dry cleaner. Flaunting a compact and modern design, it uses steam-based technology to give your clothes a daily refresh, keeping them free of odours, allergens, and wrinkles between washes.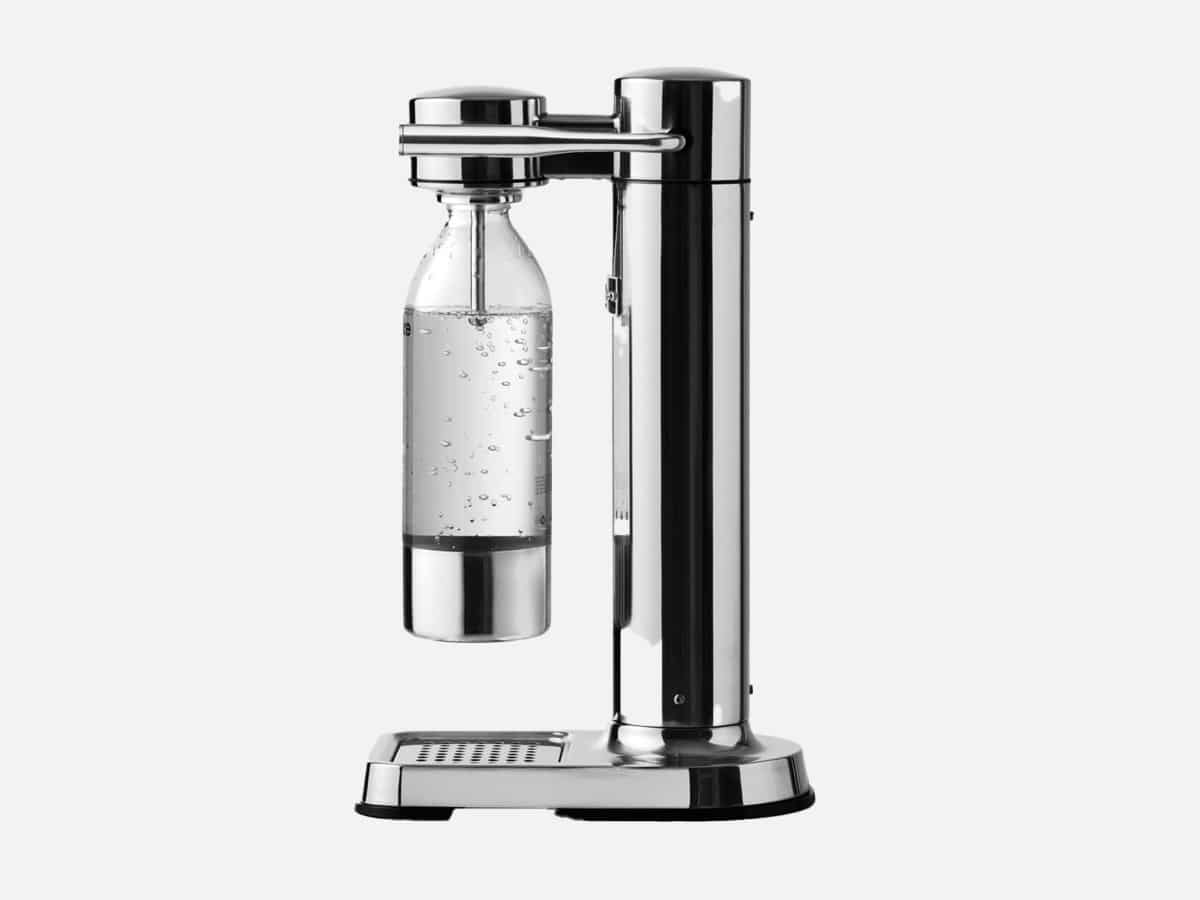 aarke Carbonator 3
Fresh sparkling water, anyone? Don't settle for the standard carbonator when you can score this luxurious one instead. Available in a range of sleek finishes, it delivers effortless performance and doubles as a decor booster. The brand also sells its own line of all-natural syrups that you can buy separately for a lip-smacking flavour injection.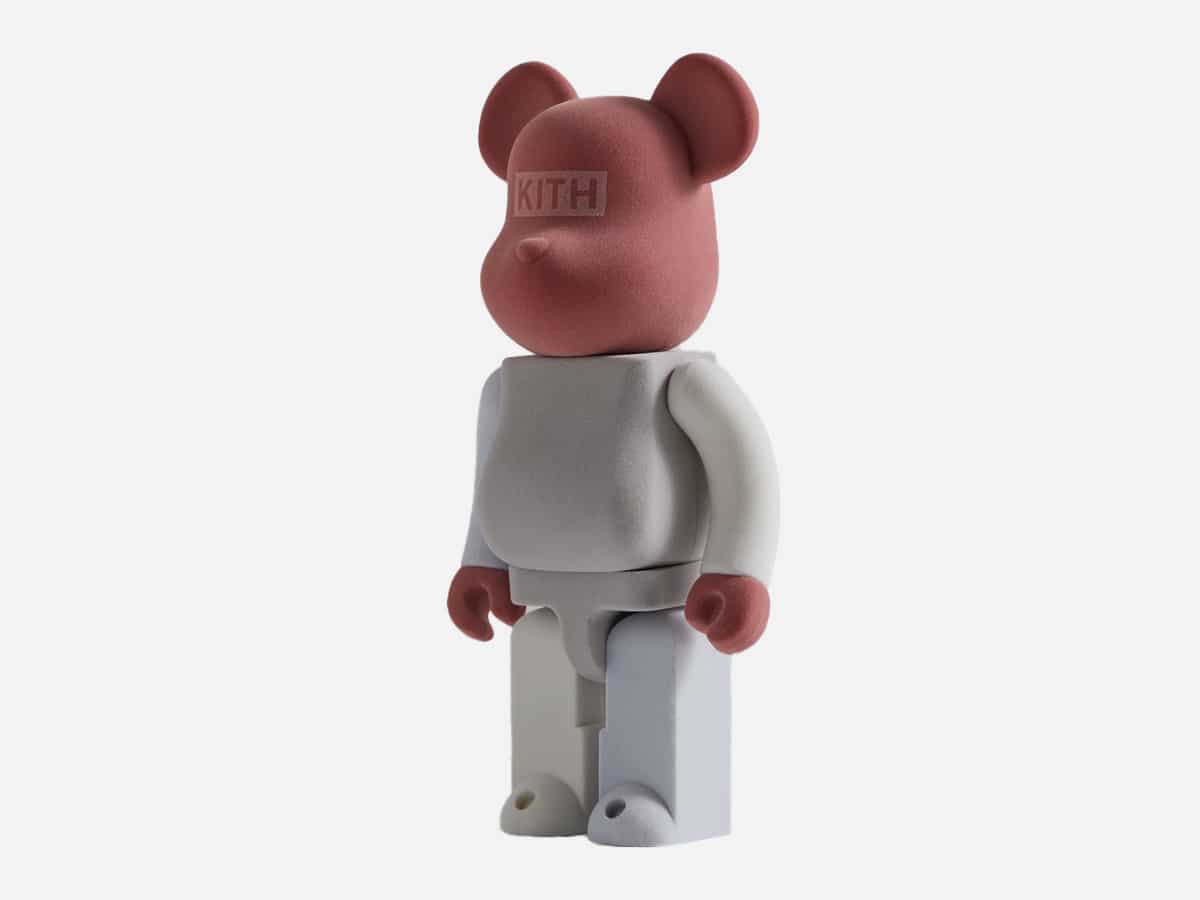 Kith for MEDICOM TOY BE@RBRICK 1000%
American fashion brand Kith teamed up with Japan's MEDICOM TOY for this iconic collectible, better known as BE@RBRICK. Whereas original versions measured in at a mere 7 cm, this modern iteration dials up the size by 1000 per cent to 70 cm. Pose it to your preferences, put it on display, and don't let your kids anywhere near it.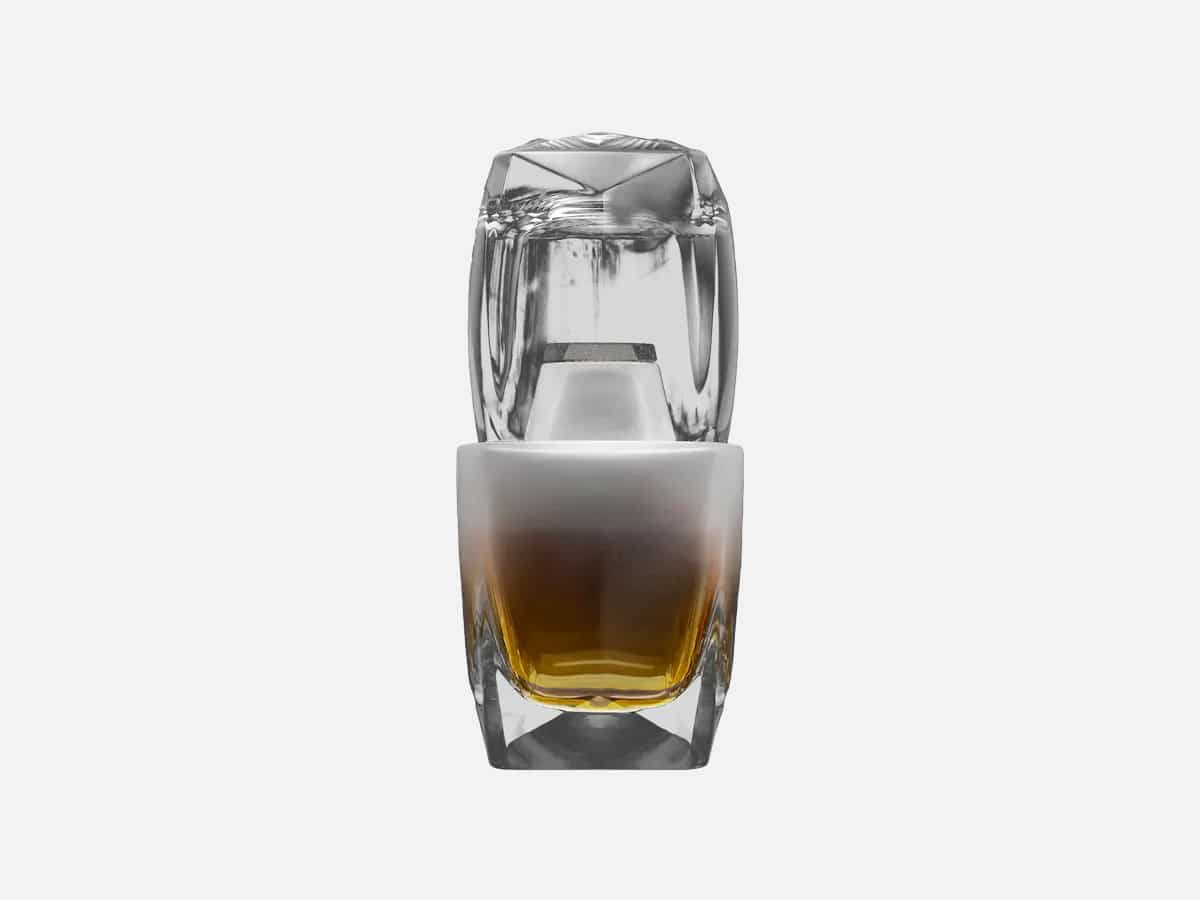 Norlan Nyht Whisky Decanter
Norlan's Nyht Decanter takes clever design cues from the water carafe and inverted glass that one might bring to his bedside at night. It's also more compact than the traditional fare, with enough room to hold between 5 and 6 oz of liquid. A perfect gift for whisky lovers, it encourages a sense of ritual while imparting pure sophistication.
Maison Francis Kurkdjian OUD Satin Mood
For a prime whiff of the finer things in life, smell no further than this acclaimed eau de parfum from the French house of Maison Francis Kurkdjian. Notes of flower, natural oud, and sweet benzoin oil unfold over a warm accord of amber and vanilla to conjure an exotic essence.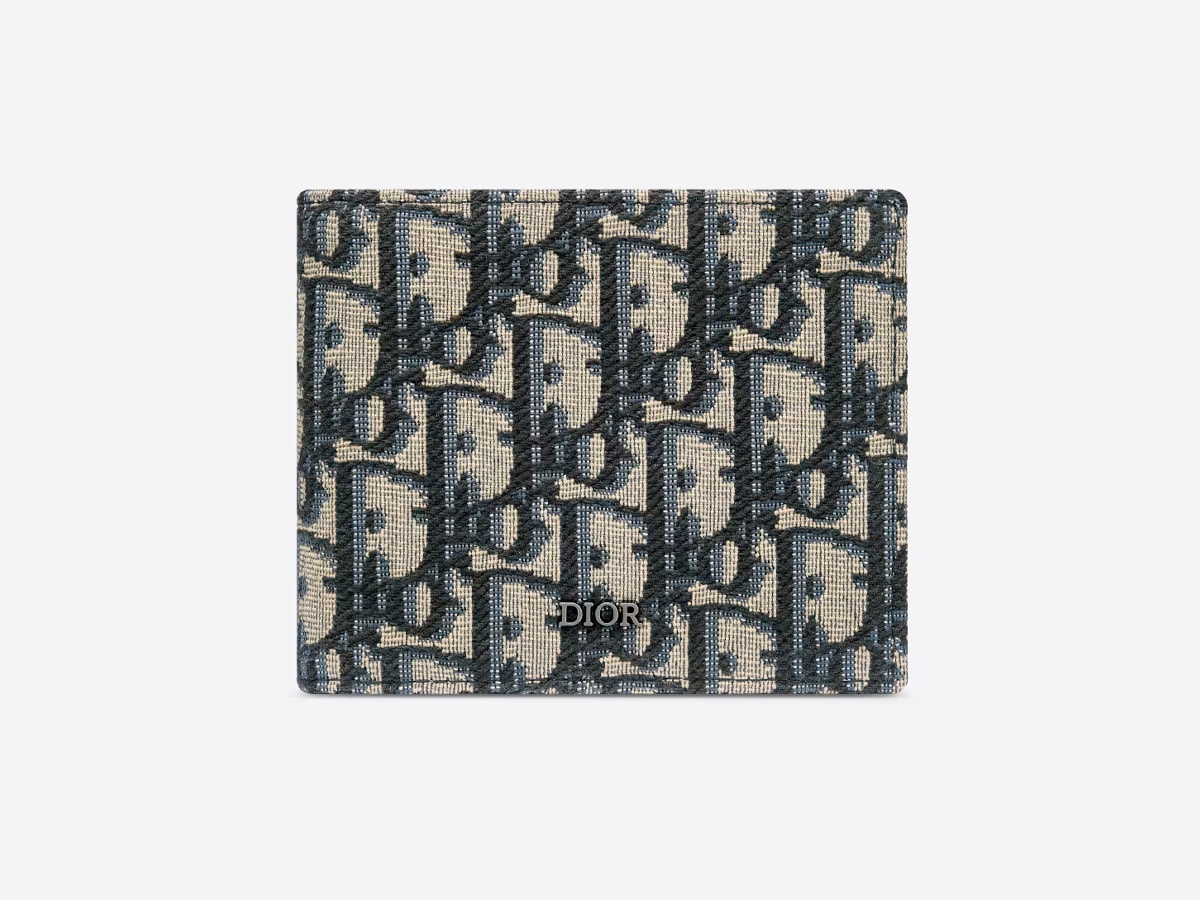 Dior Beige and Black Dior Oblique Jacquard Wallet
When it comes to high-end luxury, it's hard to go past Dior. The fashion icon has served up incredible pieces for decades, so it's little surprise the brand made its way onto our list of luxury gift ideas. Our recommendation for this year is the Beige and Black Dior Oblique Jacquard Wallet, which arrives complete with a ruthenium-finish brass Dior signature on the front. Inside, you'll find a double bill holder, two flat compartments and eight card slots.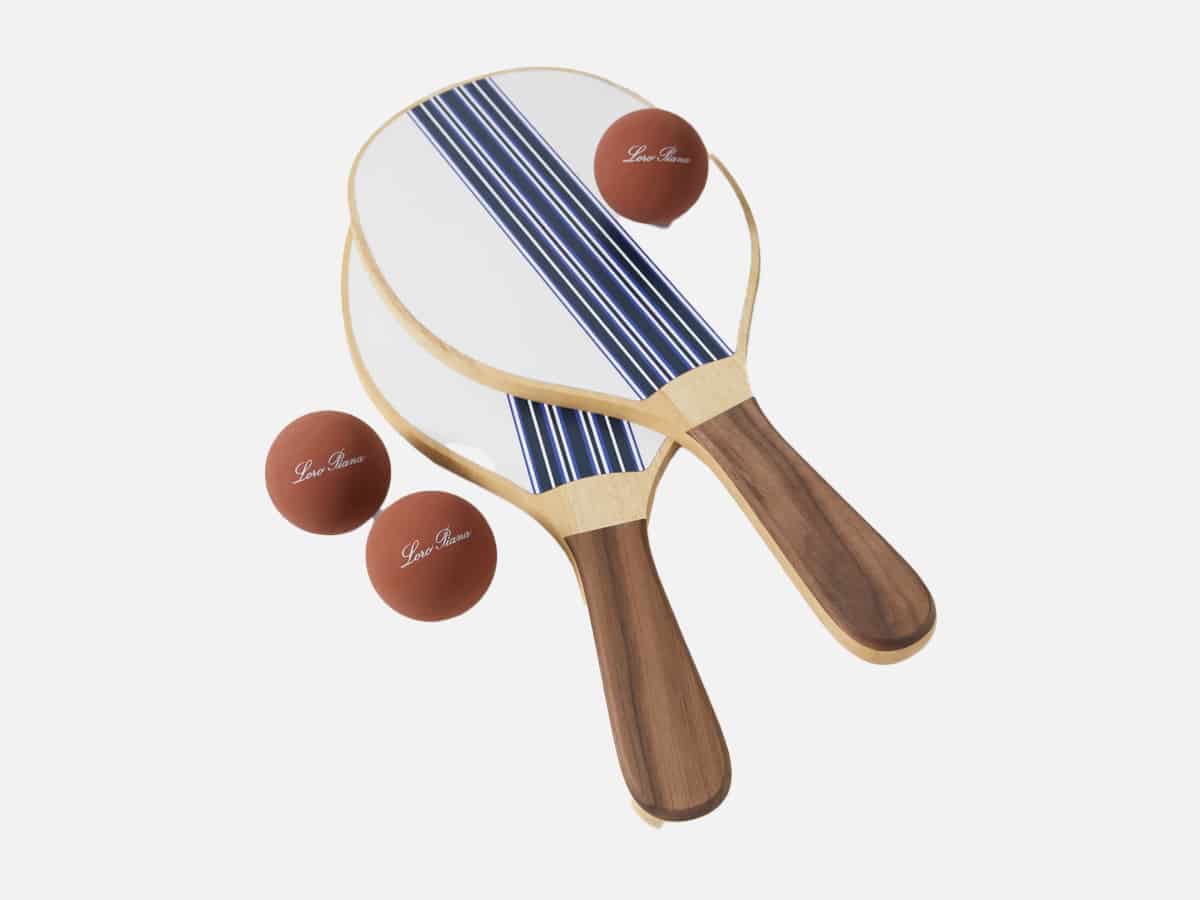 Loro Piana Logo-Print Wooden Beach Bat and Ball Set
Loro Piana's Wooden Beach Bat and Ball Set offers seamless playability and a travel-inspired aesthetic. Grab a lightweight paddle by a leather-clad handle and head to the beach for hours of enjoyment.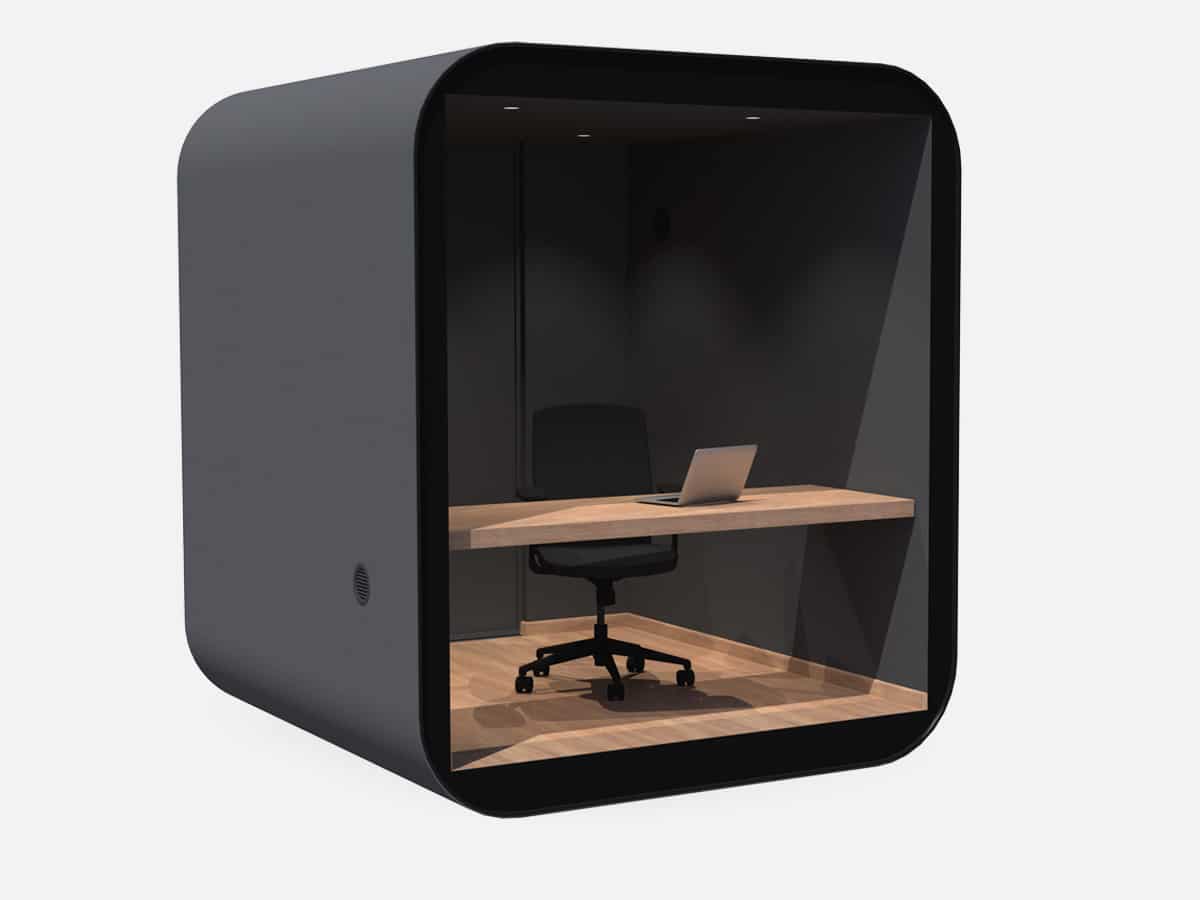 Studypod by Livit
This may be our favourite amongst all the luxury gifts of 2023, if only because it's so outside the box…or should we say inside the box? It goes by the name of Studypod and takes the form of a massive cube, with tinted glass walls, sturdy oak floors, and built-in electrical work. A miniature fortress of solitude, it offers the perfect retreat for studying, working, exercising, sleeping, and more.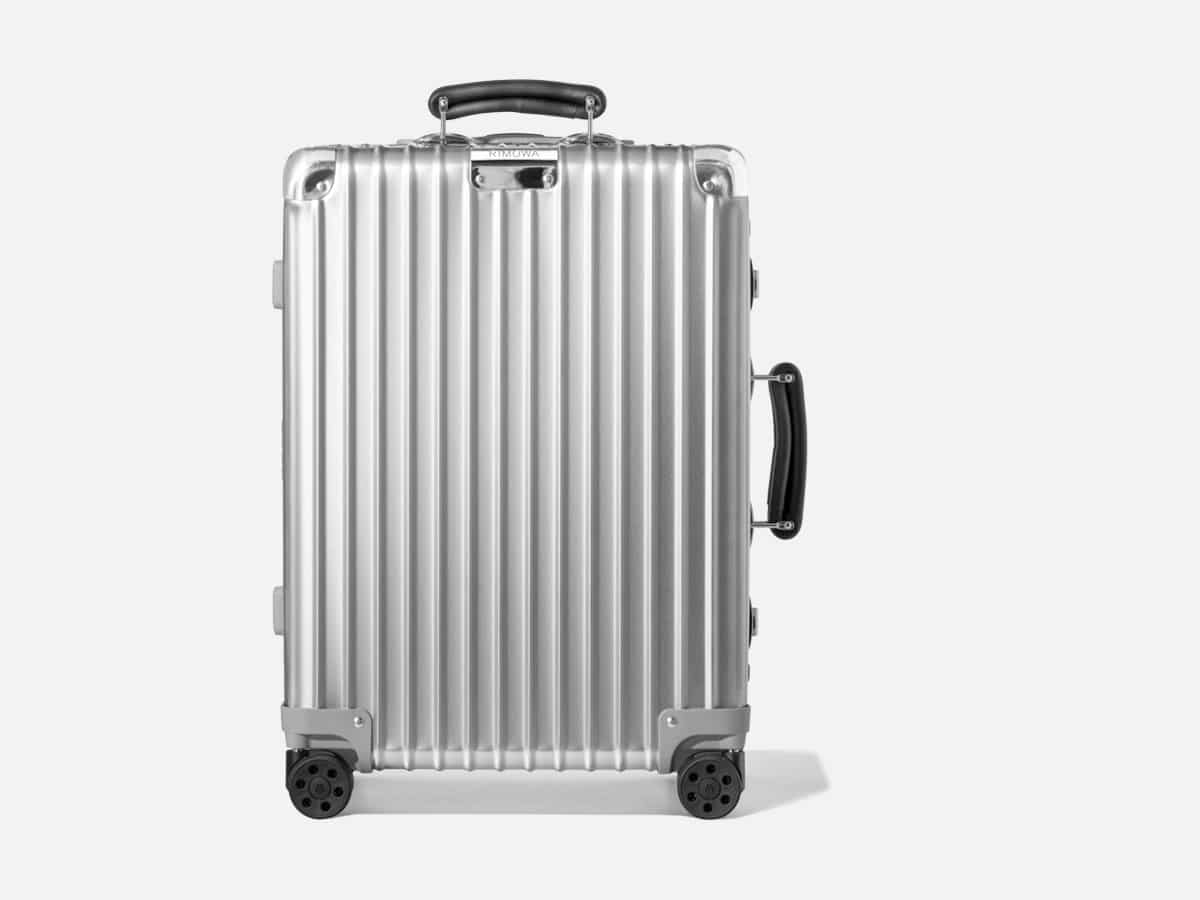 Rimowa Classic Cabin
Rimowa's lightweight suitcase turns aluminium alloy construction and smart engineering into an artistic statement, with the legendary performance to match. It comes available in either silver or black and fits in most overhead compartments, making it perfect for business trips and weekend getaways.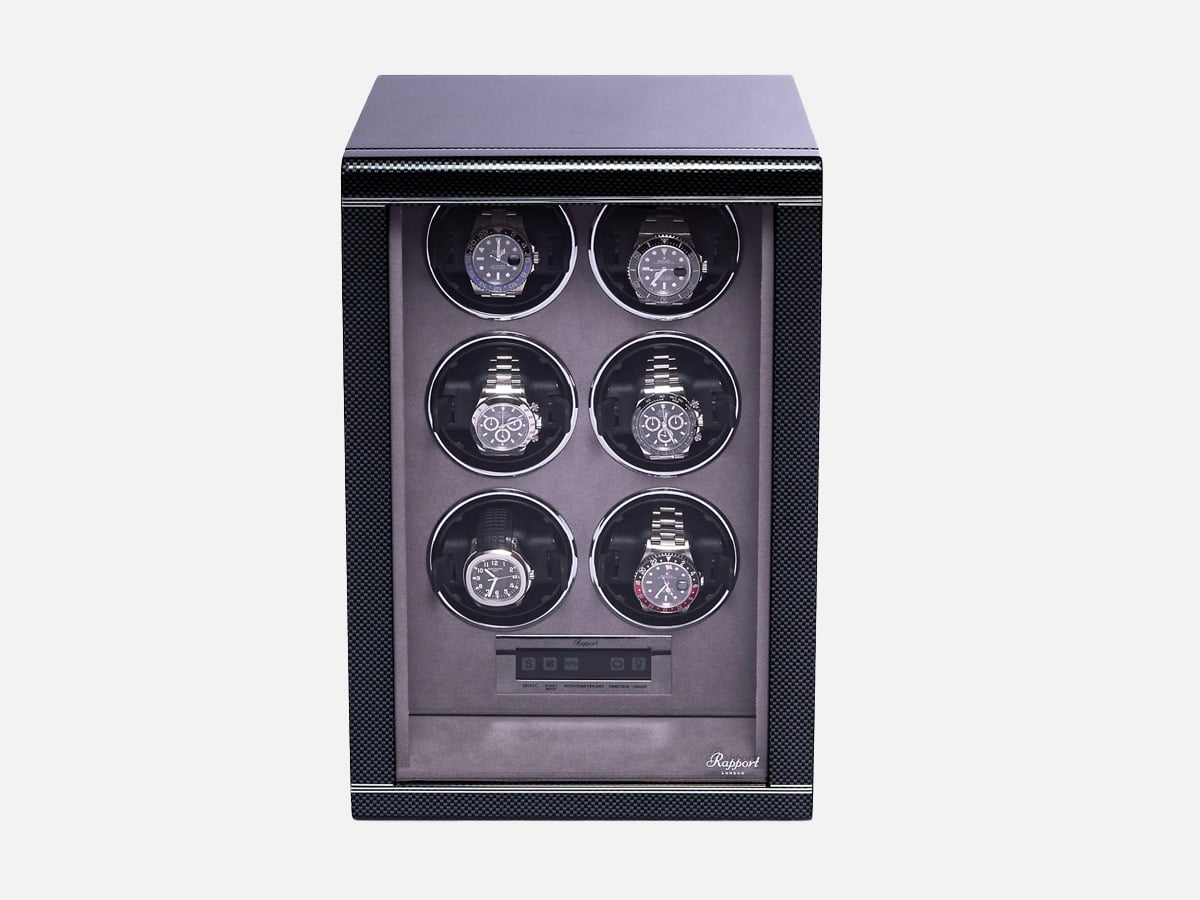 Rapport London Formula Carbon Six Watch Winder
A luxurious timepiece collection deserves nothing less than this show-stealing watch winder of premium carbon fibre. It hails from Rapport London's Formula Collection and features a lockable glass front with an LCD control panel and glossy exterior.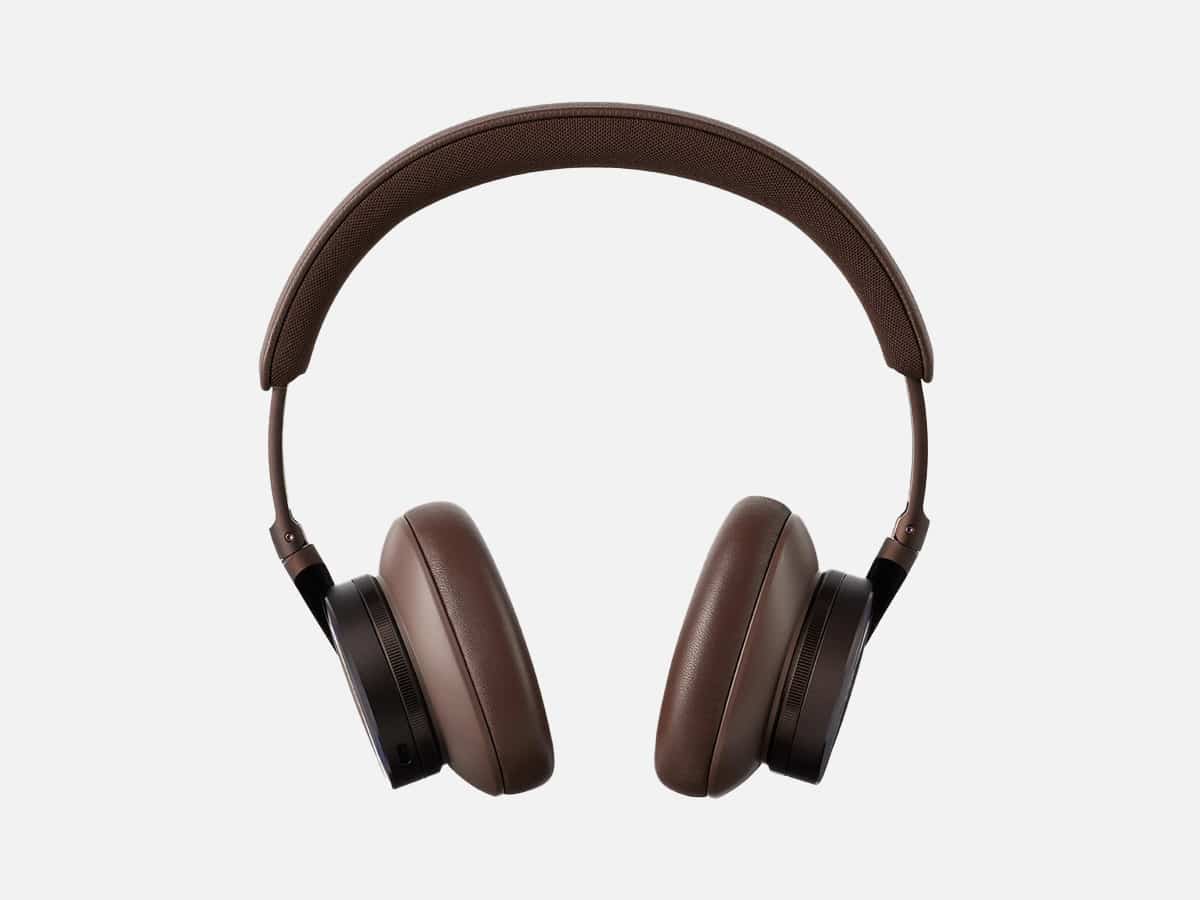 BANG & OLUFSEN Brown Beoplay H95 Headphones
Audio legends BANG & OLUFSEN are best known for combining luxurious style with trusty performance and these wireless headphones are no exception. Each pair packs modern features such as adaptive active noise cancellation and a long-running battery within a masterful framework of aluminium, titanium, leather, and textile.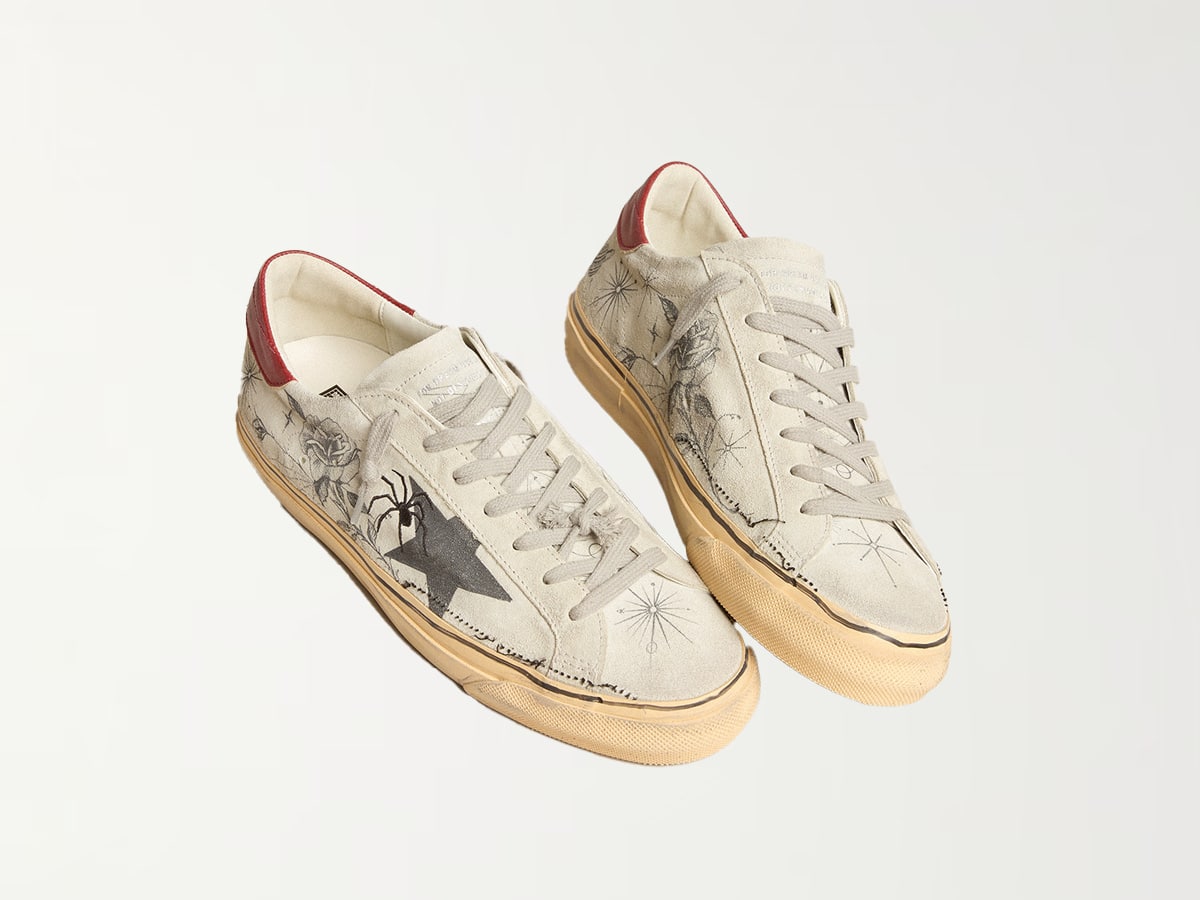 Golden Goose Co-Creation Experience
More than just a piece of quality apparel or footwear, the Golden Goose co-creation experience is the ultimate one-of-a-kind luxury gift. You can book a co-creation appointment via the Golden Goose Passport App or by contacting a Golden Goose store. Once locked in, the newly purchased product can be personalised with the help of expert craftsmen, just unleash your creativity and take home the most unique piece you'll ever own. From sneakers to t-shirts to leather jackets, the possibilities are endless.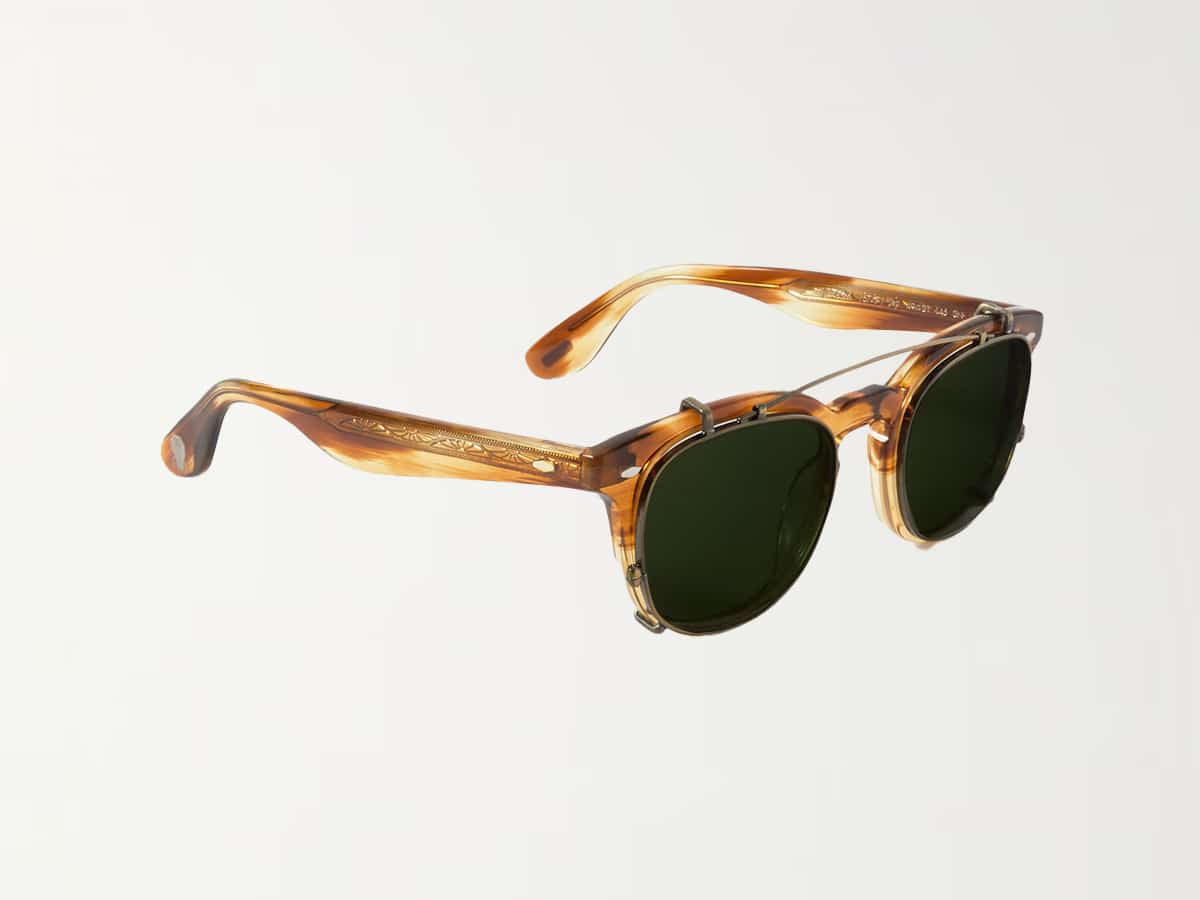 Brunello Cucinelli Jep Convertible D-Frame Tortoiseshell Glasses
Brunello Cucinelli's signature 'Jep' glasses fit clear lenses within tortoiseshell acetate frames but also come with clip-on gold-tone lenses for 100 per cent UV protection and a darker tint. Alternate accordingly as you take to the world outside your door, looking downright sharp in the process.
Things to Consider for Luxury Gifts
When it comes to luxury gift ideas, simply wrapping a bow on a new Rolex isn't quite enough (although we'd all love that). In fact, if you want to get the special occasion right, there are a few things you need to consider:
Price: Perhaps the most obvious consideration, the price will inevitably play a factor in your purchasing decision. While you may want to splash out for a significant birthday or gifting event, more often than not, you'll be aiming around the $50-$100 mark for most gifts. In the luxury world, however, gifts don't exactly come cheap. To get the most out of your gift idea, don't be afraid to shop around for the best price.
Brands: Luxury lovers are notoriously brand loyal, so before you set off and buy your special someone a new accessory, make sure it fits their aesthetic. Buy a Dior man a Fendi keychain and he may never speak to you again.
Alternatives to Luxury Gifts
If you are looking for something a little more specific, we've got you covered. Outside of just luxury gift ideas, we've collated our favourite releases across a number of different categories. So, no matter what that special someone in your life is keen on, you'll find it here.
How Man of Many Chose the Best Luxury Gift Ideas
With more than 10 years of experience testing, reviewing and reporting on the best luxury goods in the business, Man of Many's editors are sticklers for research and certainly know a thing or two about high-end brands. This list of gift ideas was curated through the personal experience of experts, alongside extensive online research from luxury stores and retailers. Each product on this list was checked by the Man of Many staff prior to publication for the official tick of approval. You can review our editorial policy here surrounding how we maintain our independence in our editorial reviews.
Luxury Gift Ideas FAQs
What are small luxury items?
If you are looking for small luxury gift ideas, it's always a good idea to go for products that need replenishing. For example, a new fragrance, skincare product or moisturiser will work well as they are luxurious, but not over-the-top expensive.
What are quiet luxury goods?
If you are looking to buy some quiet luxury gifts this year, aim for non-branded high-end clothing from labels such as The Row, alongside non-descript minimalist jewellery, unlabeled caps and knitwear.