Our list of the best gift ideas for men is hand selected by our team of editors to satisfy every buying season of the year. No long will you be stuck wondering what the man in your life means when he says "it doesn't matter, I'm not fussy" because we've included the best gifts for him at all price points, focusing on the things that men like most. Selecting our favourite gifts for men who like fitness, food, luxury, and everything in between. Let's take a closer look.
Gifts for Men at a Glance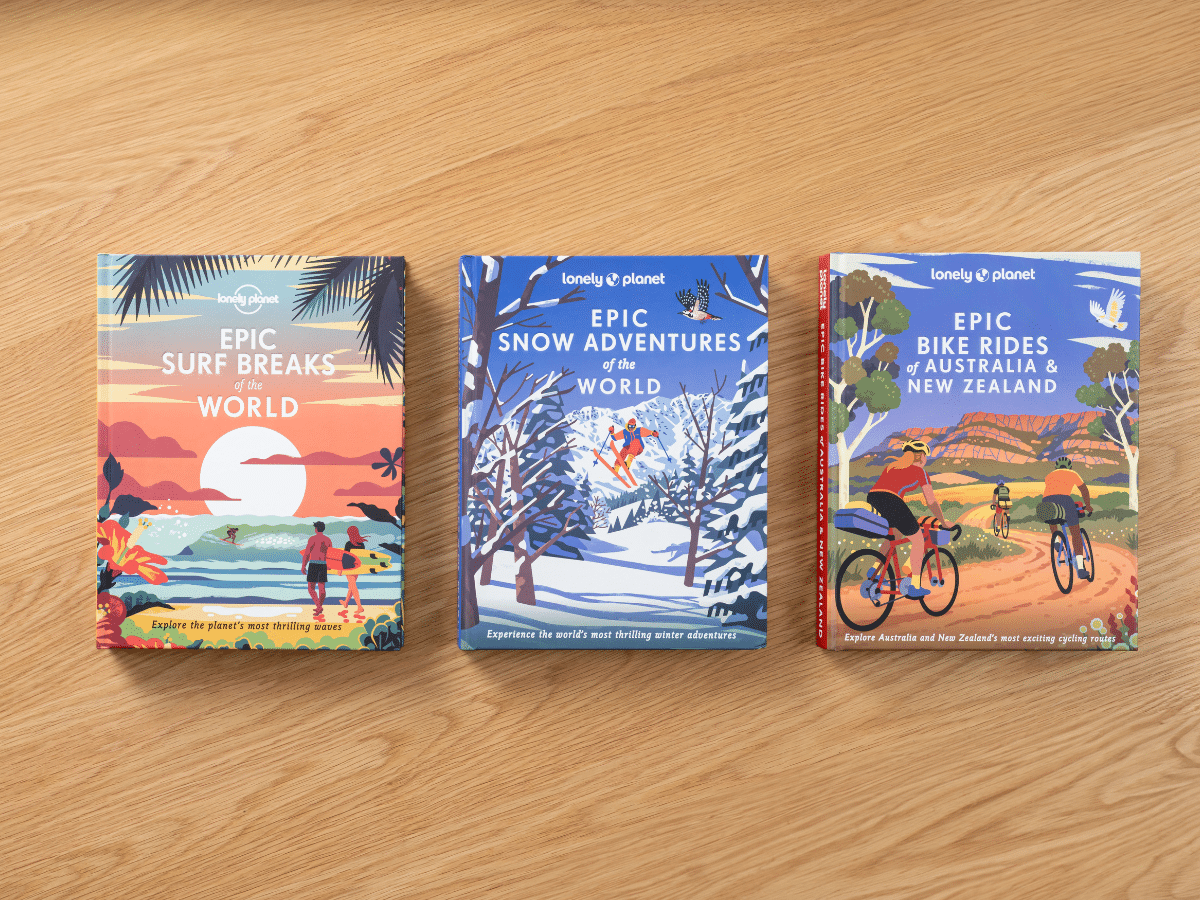 Lonely Planet Epic Book Pack
In Partnership with Lonely Planet
If Dad's been bitten by the travel bug, but a first-class, found-the-world ticket is stretching the budget a little, Lonely Planet has an enormous range of titles to inspire him. Whether he dreams of thrilling snow adventures in "Epic Snow Adventures of the World," embarking on exciting cycling journeys in "Epic Bike Rides of Australia and New Zealand," or catching the perfect waves in the world's best surf spots with "Epic Surf Breaks of the World," Lonely Planet has all the directions, insider tips, and handy nuggets of info Dad needs for his next adventure.
Price: from $AU44.99 each.
Tissot PRX Powermatic 35mm Ice Blue
A sublime combination of timeless aesthetics and contemporary technology, this 35mm take on Tissot's wildly successful PRX Powermatic range boasts a remarkable ice blue dial that encourages light to nimbly dance across its striking waffle pattern. Inside, the Powermatic 80 movement serves up 80 hours of power reserve and can be viewed through the see-through caseback, while water resistance up to 100 metres and a Nivachron balance hairspring will ensure the watch stands up to anything Dad throws at it.
This stunning package is completed with a satin-finish stainless steel bracelet boasting a triple-blade folding steel clasp, ensuring optimum comfort every time Dad looks at his wrist and thinks back to the time his favourite child bought him an immaculate Tissot timepiece.
Price: from $AU1,150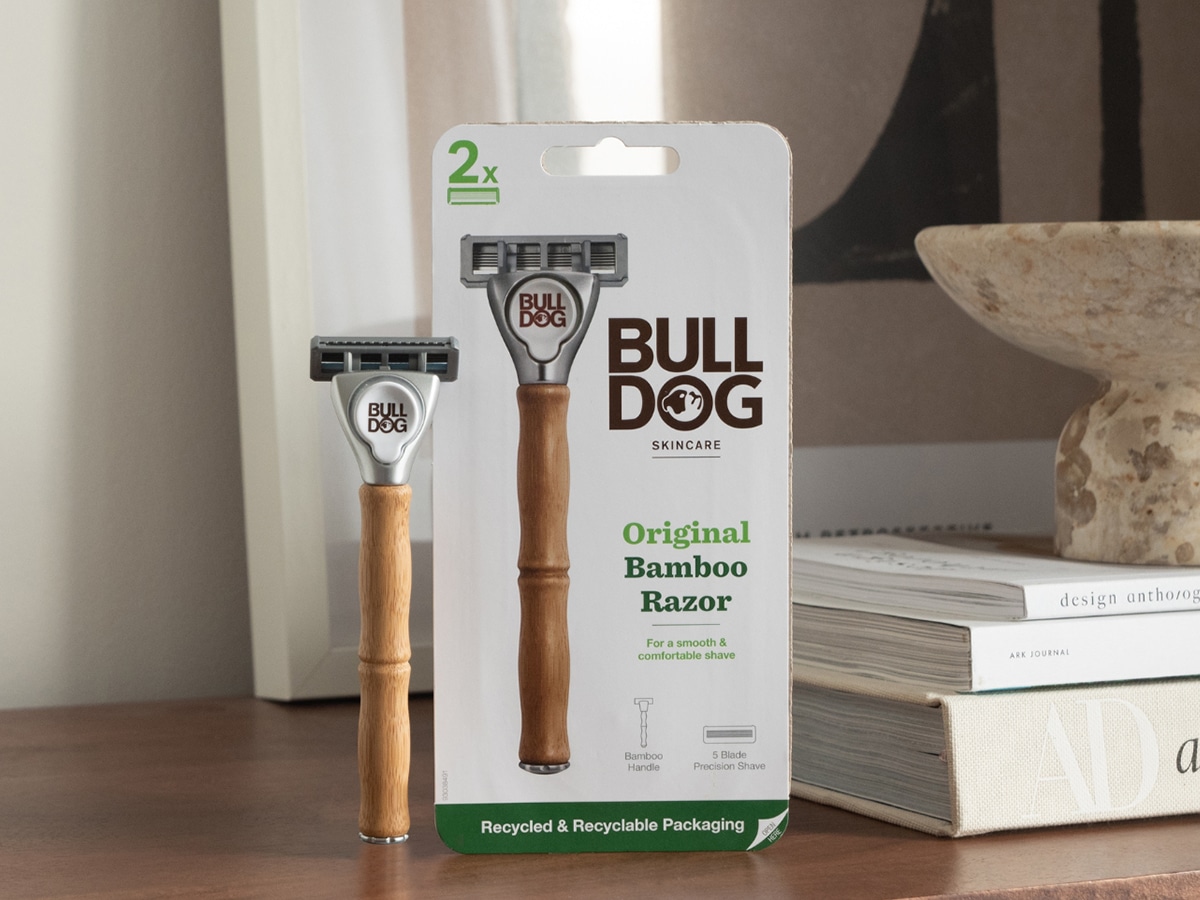 Bulldog Original Bamboo Razor
If Dad's the kind of fellow who enjoys a close shave while simultaneously maintaining an environmental conscience, you can't go wrong with this bamboo razor from Bulldog Skincare. The Bulldog Skincare Original Bamboo Razor has everything Dad needs for a great shave, with five tempered steel blades, a lubricating strip with aloe and a flexible head, it delivers a close and comfortable shave.
Plus, it's been designed to reduce the user's impact on Mother Nature without sacrificing performance, it substitutes much of the plastic that goes into making such a razor with responsibly sourced bamboo, along with plastic-free packaging made from recycled (and fully recyclable) card stock. Dad's skin and Mother Nature will thank you!
Price: from AU$19.00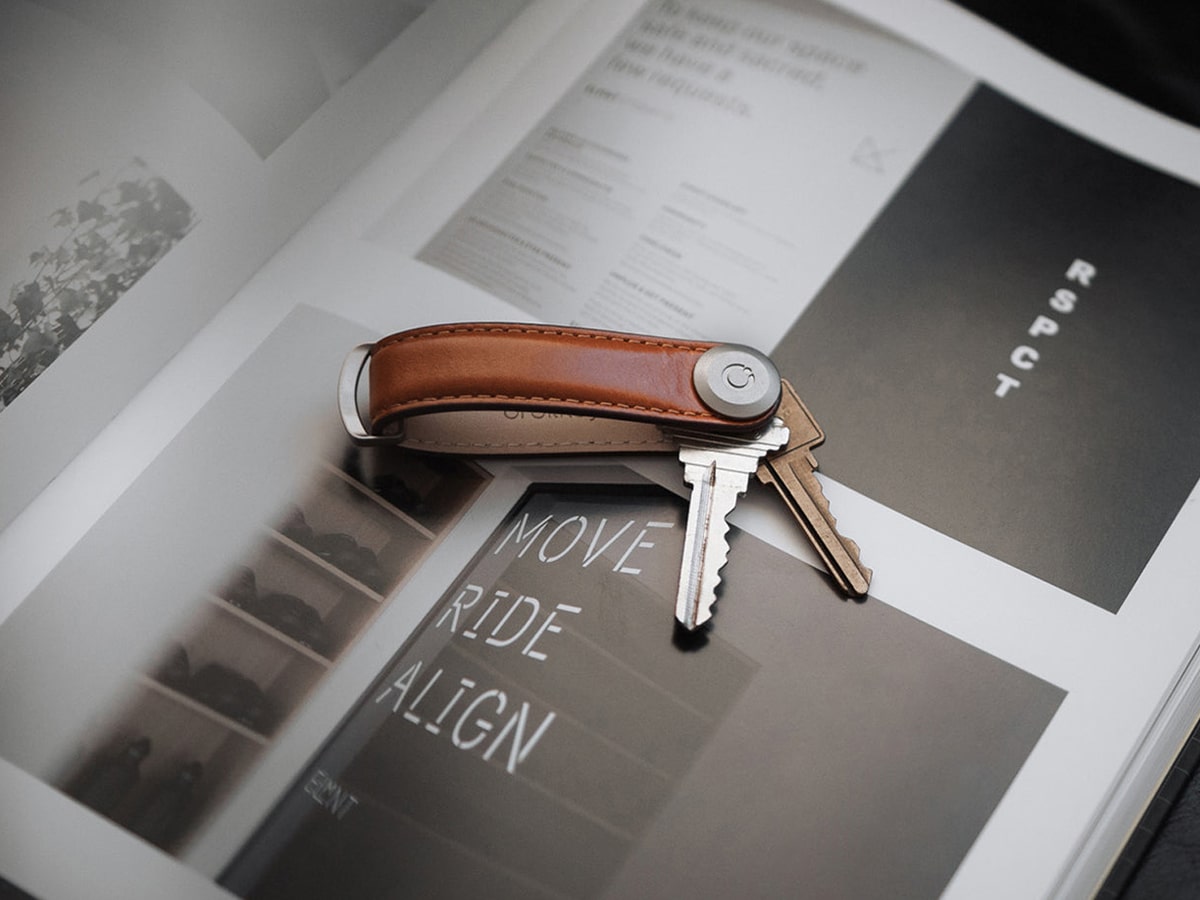 Orbitkey Key Organiser – Best Gift for Men Under $50
When you're looking for great gift ideas for men under $50 we always recommend looking for something innovative, easy to use, and practical for everyday use. Finding a gift that ticks all three of these boxes can be difficult, but the Orbitkey manages to do it all while reminding the man in your life just how thoughtful you're every time he reaches for his keys.
Made from natural top-grain leather the construction is top-quality and coated with a protective finish to enhance durability when they're hanging from your belt or mixing around in your pocket. We've been using the Orbitkey ourselves for the last 5 years and above all else, we love how it keeps our car keys from getting scratched and damaged.
Available in more than 10 colours and priced from AU$43.50 it's a no-brainer gift for men.
Price: from AU$43.50
RELATED: More great gifts under $50.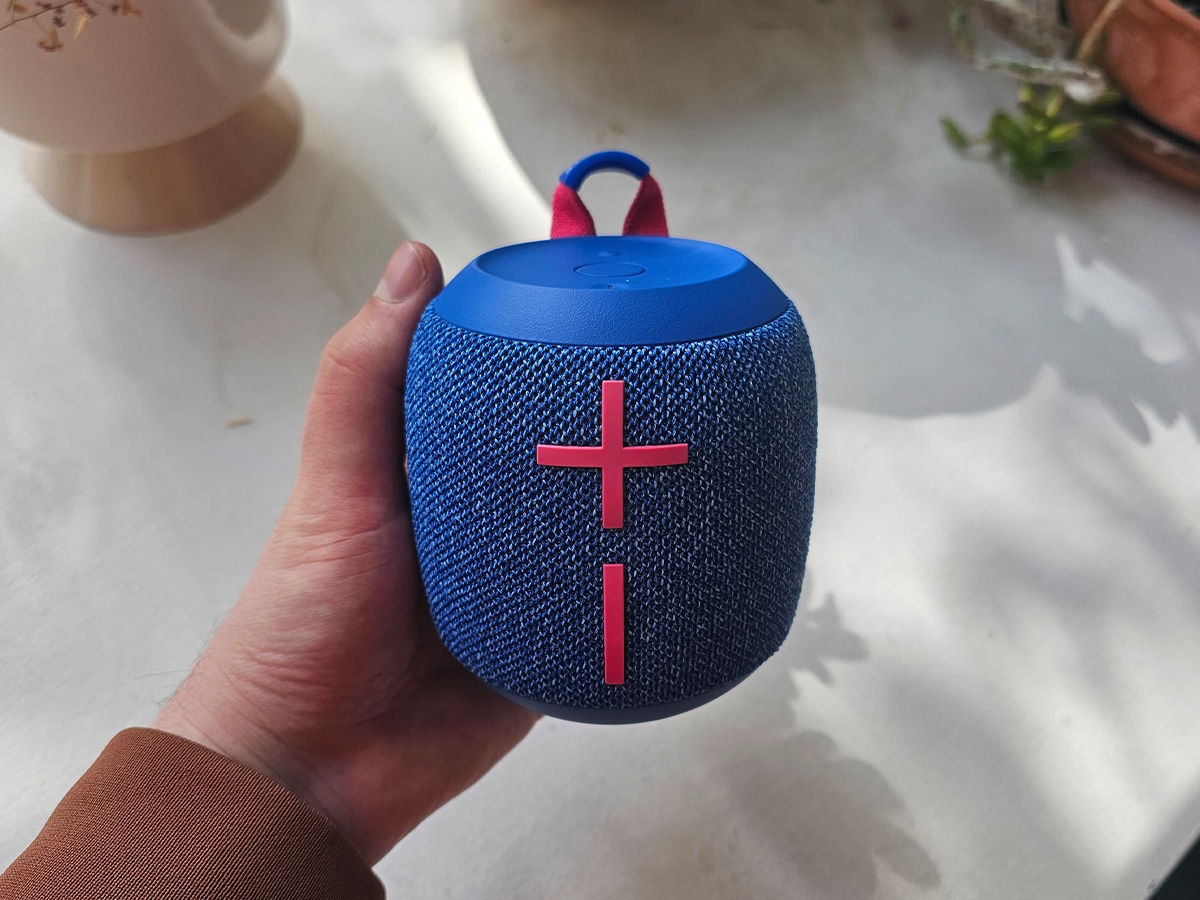 UE Wonderboom 3 – Best Gift for Men Under $200
You've probably heard of the UE Boom, but this little guy packs a similar punch for under $200. The UE Wonderboom 3 has become our office speaker of choice thanks to a crisp room-filling sound with powerful bass. It's remarkable what kind of audio you can get out of such a small, portable speaker.
Headline figures for this portable speaker are great too, with up to 14 hours of battery life, IP67 dust and water resistance, and drop-proof construction.
Priced at AU$149.95 we think this makes the perfect gift for men who want something they can use in the home office, on the job site, or anywhere they want to take the music with them. We've used this portable speaker camping, travelling, and adventuring across multiple countries. You just never know when you're going to need it, but you'll be thankful when you have it!
Price: from AU$149.95
RELATED: More great gifts under $200.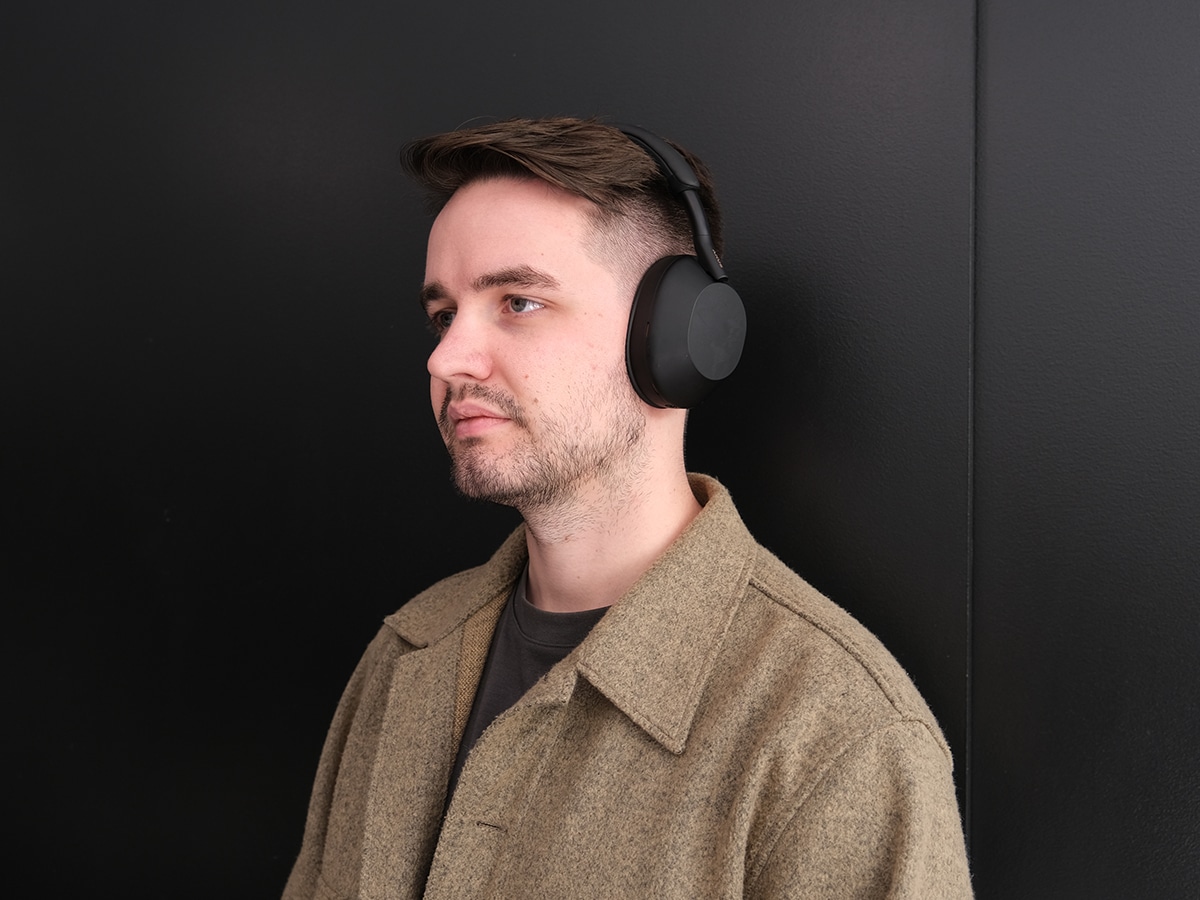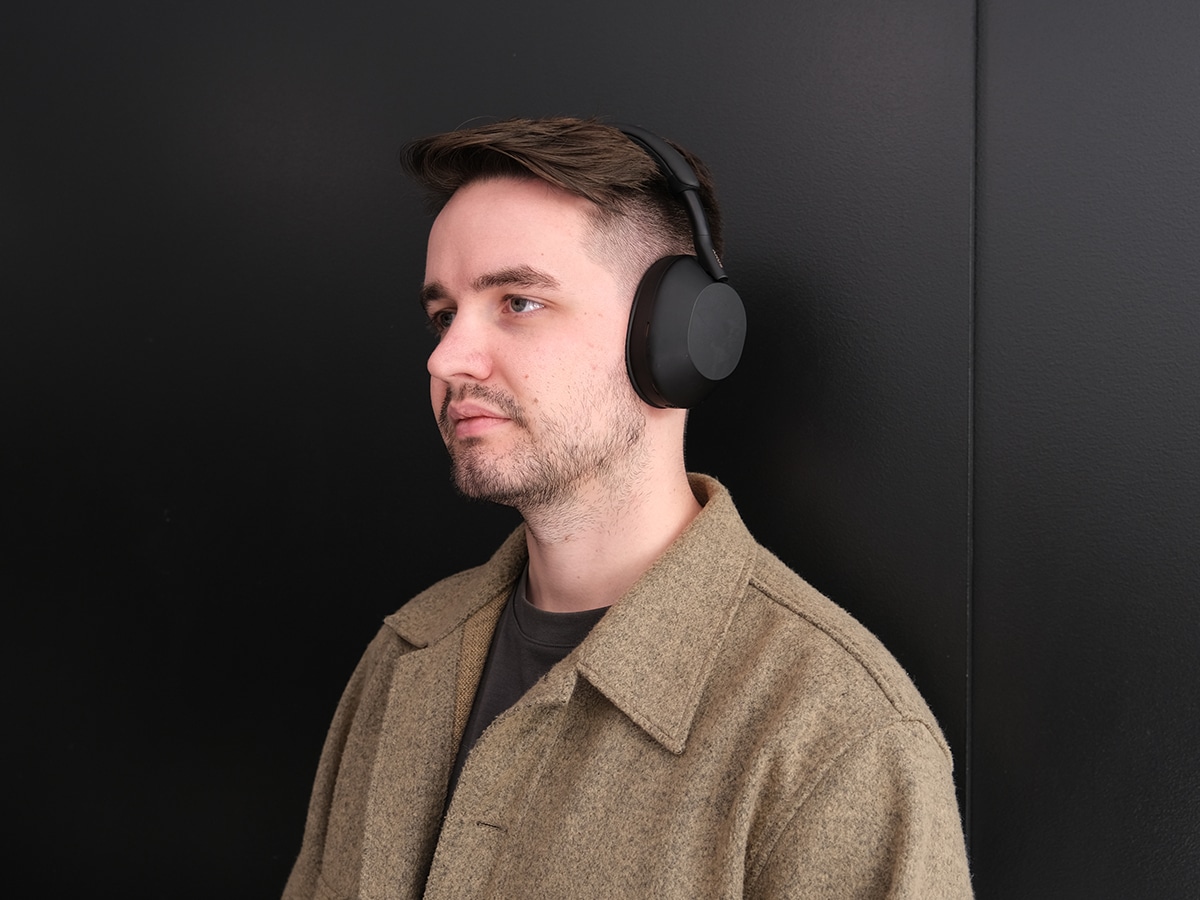 Sony WH1000-XM5 – Best Gift for Men Under $500
We get to try a tonne of great products here at Man of Many, but few do we recommend as often as the Sony WH1000-XM5 noise-cancelling headphones. Forget the Apple Airpods Max, these are the best consumer-grade noise-cancelling headphones on the market with near-silent noise cancellation, great audio quality, and the comfiest earcups in the game.
Maybe the most impressive feature of all is the battery life of up to 40 hours (30 hours with Bluetooth and noise-cancelling enabled). The perfect travel headphones, they beat the Bose QuietComfort 45 (24 hours) and Air Pods MAx (up to 20 hours) by a long shot. We brought them on a recent trip to the UK and didn't have to charge them once between our home in Sydney and the hotel in London.
Often found priced under AU$500 the headphones are available in white, black, and a new midnight blue colour which is or pick of the bunch.
Price: from AU$548
RELATED: Read our full review of the Sony WH1000-XM5 here.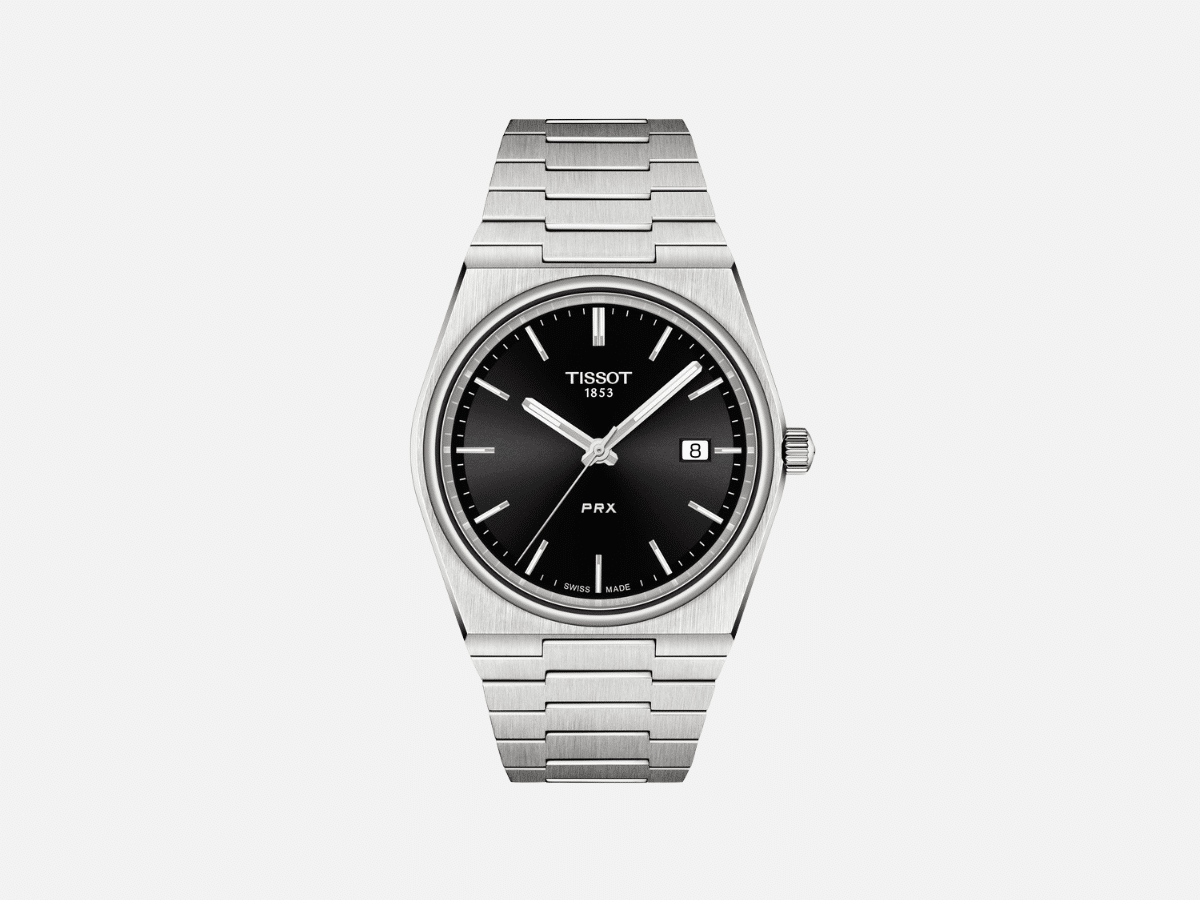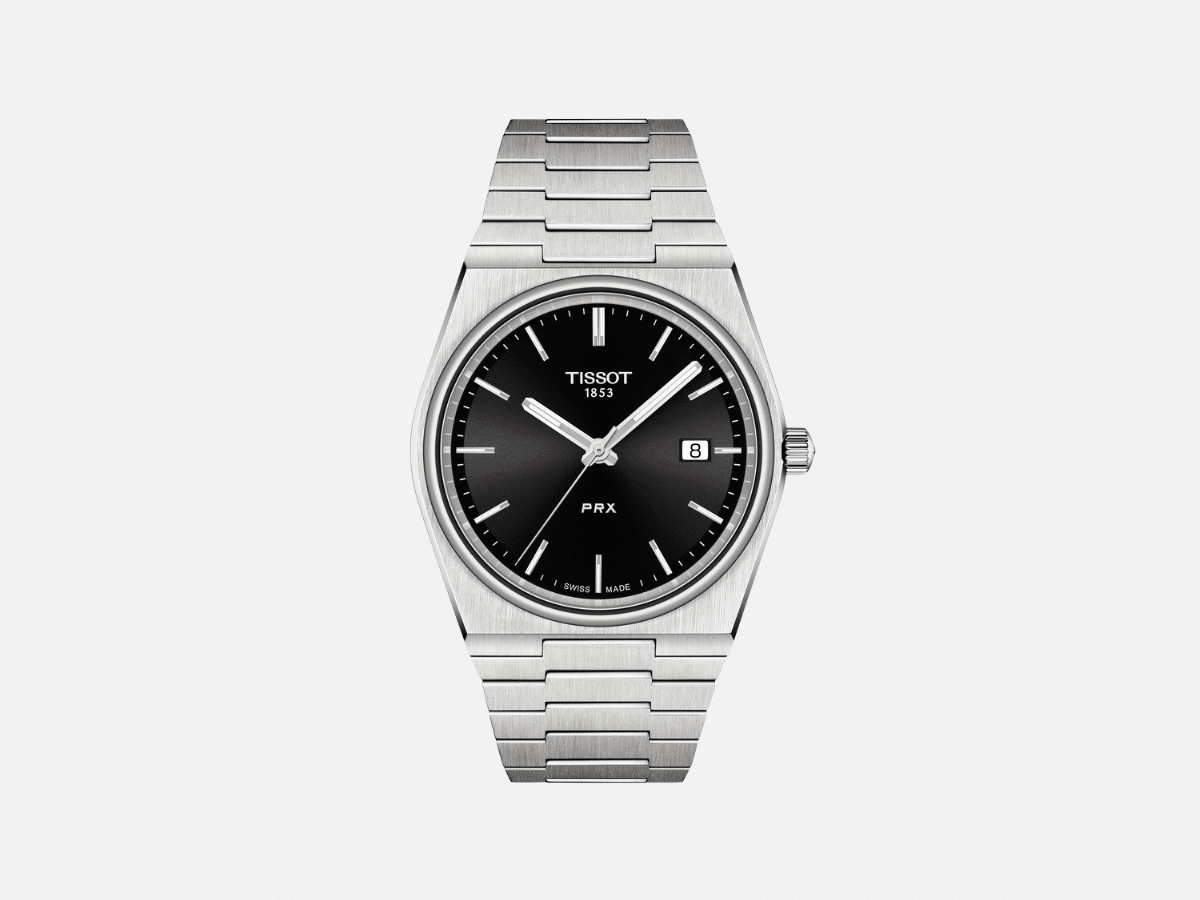 Tissot PRX – Best Gift for Men Under $1000
The Tissot PRX is still one of the best watches you can buy for men under AU$1000 thanks to its vintage sports-meets-dress watch aesthetic and reliable quartz movement. We go hands-on with great watches every week here at Man of Many, but we often find ourselves throwing the Quartz PRX back on when we just want something stylish, simple, and timeless. It gets the approval of watch lovers everywhere, no matter where they sit on the brand spectrum.
If you're feeling adventurous you can spend a bit more and get yourself an automatic Powermatic 80 PRX that's priced at $1,100 AUD or the flashy Chronograph Automatic that's priced at $2,900 AUD. Our pick of the bunch has to be the quartz though for its affordable price point.
Price: from AU$575
RELATED: Read our full on-the-wrist review of the PRX here.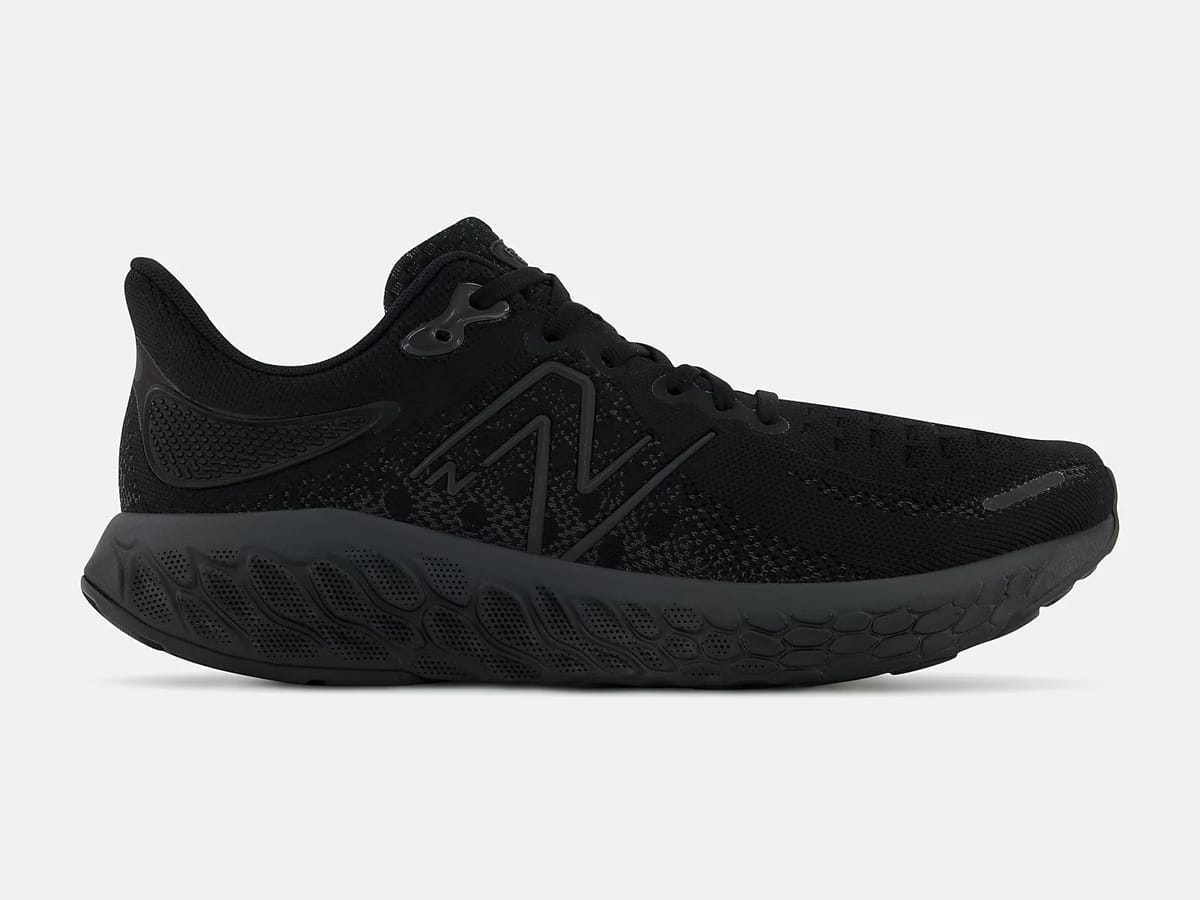 New Balance Fresh Foam X 1080v12 – Best Fitness Gift for Men
If New Balance could only make one running shoe, it would be the 1080. They tick all the boxes for fitness freaks, whether you're talking about cushion, support, or breathability – it's all top-notch.
Technically speaking, the Fresh Foam X midsole offers comfort and support while the Hypoknit upper is designed to provide stretch, support, and breathability in key areas. The brand has mapped the most important underfoot cushion areas and targeted flex zones for the ideal cushion vs. support trade-off.
We struggle to take these off, wearing them in a variety of environments from the gym to the morning commute they're a do-everything running shoe that's not too extreme.
Price: from AU$260
RELATED: Looking for more great fitness gifts for men? Check out our favourites.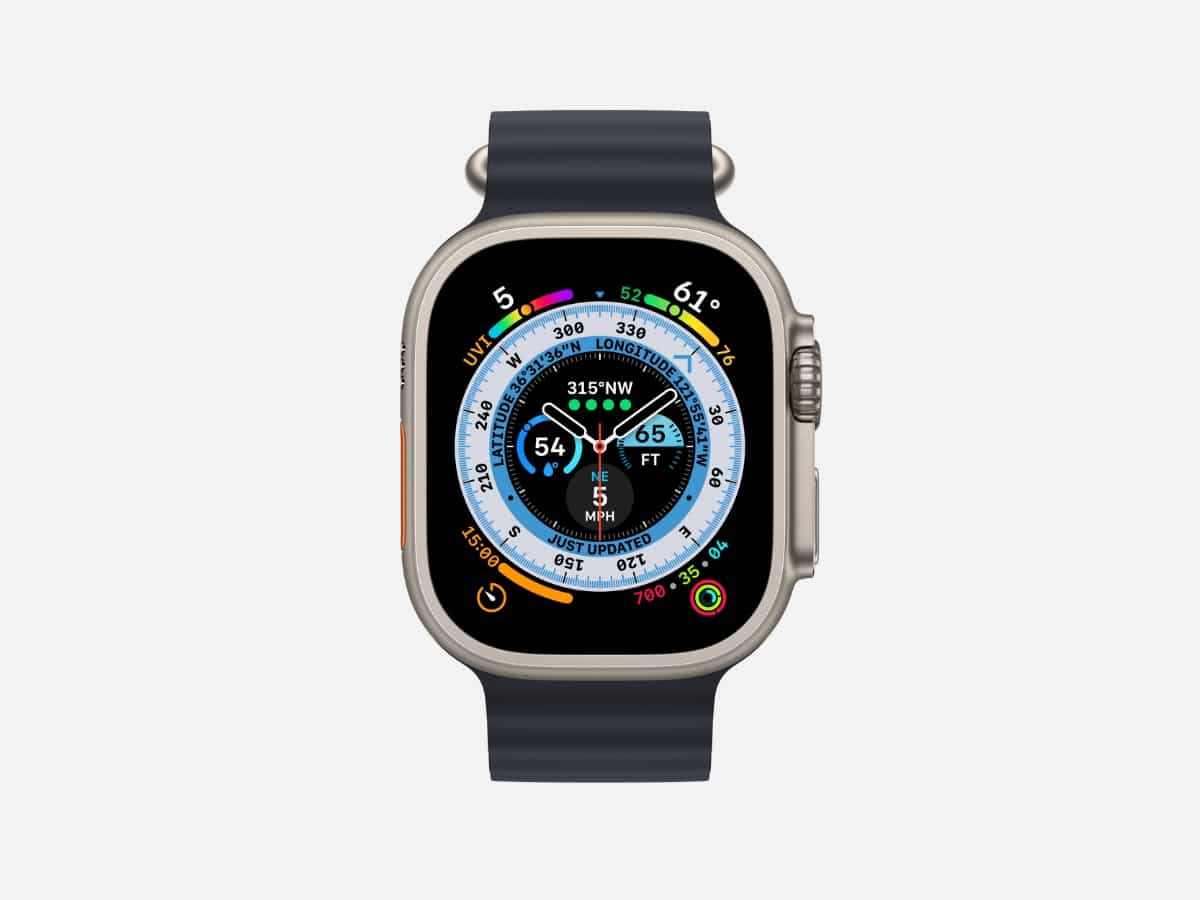 Apple Watch Ultra – Best Tech Gift
If you're an Apple user looking for the best smartwatch on the market to gift the man in your life then the Watch Ultra is your bet. Smartwatches are a great gift idea for men that they'll use every day to track their fitness, notifications, and general health.
We'd save time mentioning the features the Apple Watch Ultra doesn't have, but some of our favourites include Stride Length, Ground Contact Time, Vertical Oscillation and Running Power. Not to mention all the new workout views, such as Segments, Splits and Elevation. Not an athlete? You'll appreciate the long-lasting battery life of up to 36 hours.
Price: from AU$1,299
RELATED: More great tech gifts and gadgets can be found in our dedicated gift guide.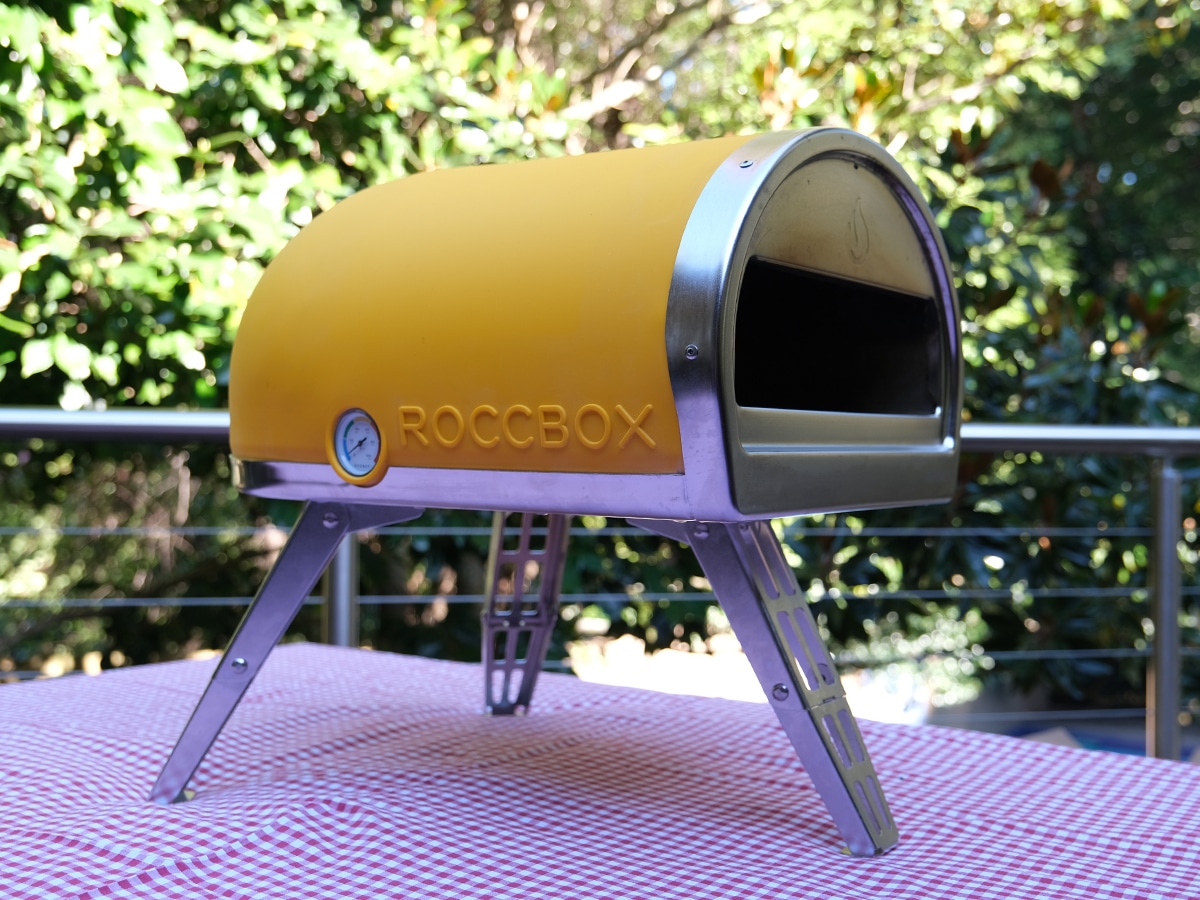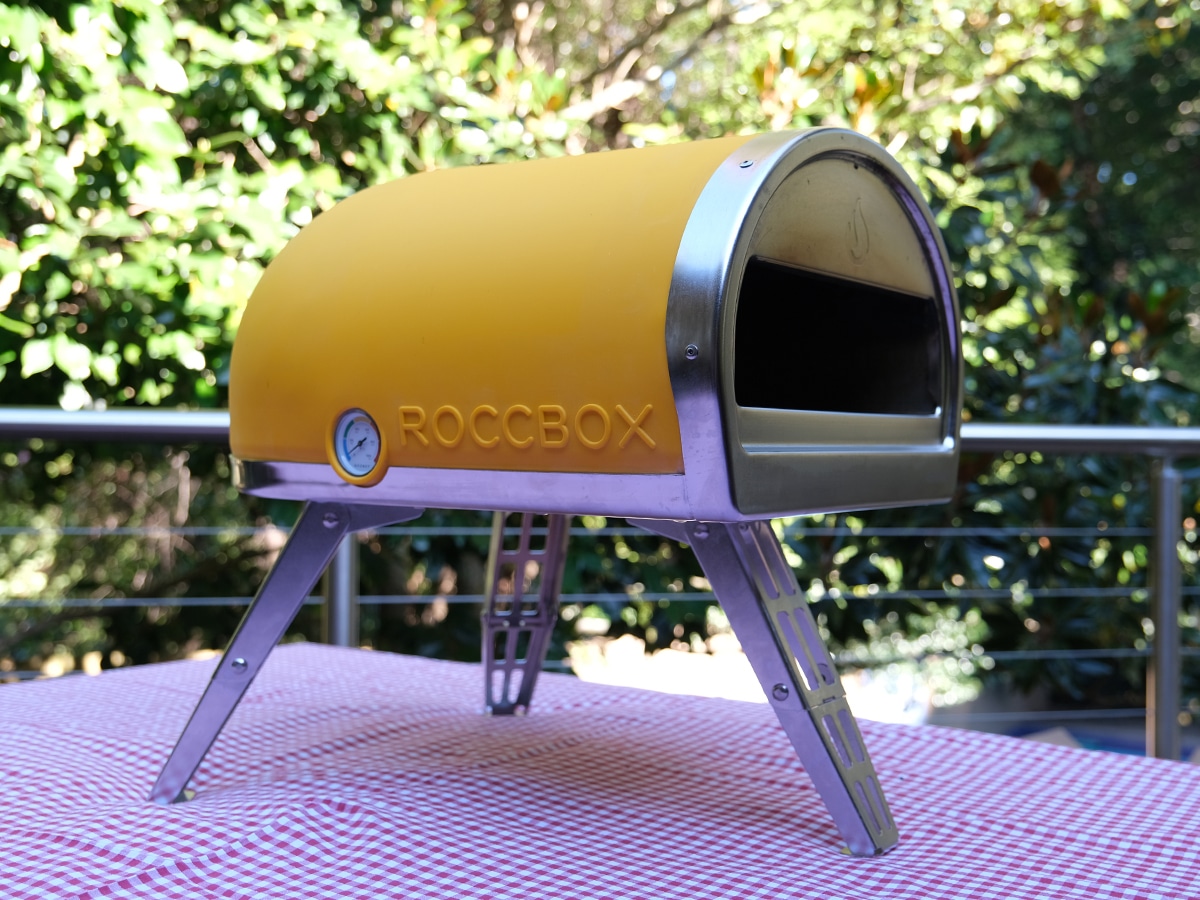 Gozney Roccbox Portable Pizza Oven – Best Gift for a Foodie
Not a week goes by without cooking a pizza or two in our Gozney Roccbox. The ultimate gift for a foodie in your life, the Roccbox is one of the best pizza ovens on the market. A segment-defining product, it'll cook you pizza, steak, chicken, wings, or any of the Gozney recipes found online without much of a learning curve.
In fact, the only foodie gift that even comes close is the much larger and more expensive Gozney Dome that's better suited for large outdoor entertaining venues. After testing the Gozney Roccbox for ourselves, we found it to be a far more cost-effective option for couples and those without the space required to set up a full-size Dome. We highly recommend the Roccbox if you're living in an apartment or what to take the Roccbox away with you for weekends and camping.
Watch us cook some Korean chicken wings in the Gozney Roccbox on our Instagram.
Price: from AU$799
RELATED: More food-loving gifts for men to check out.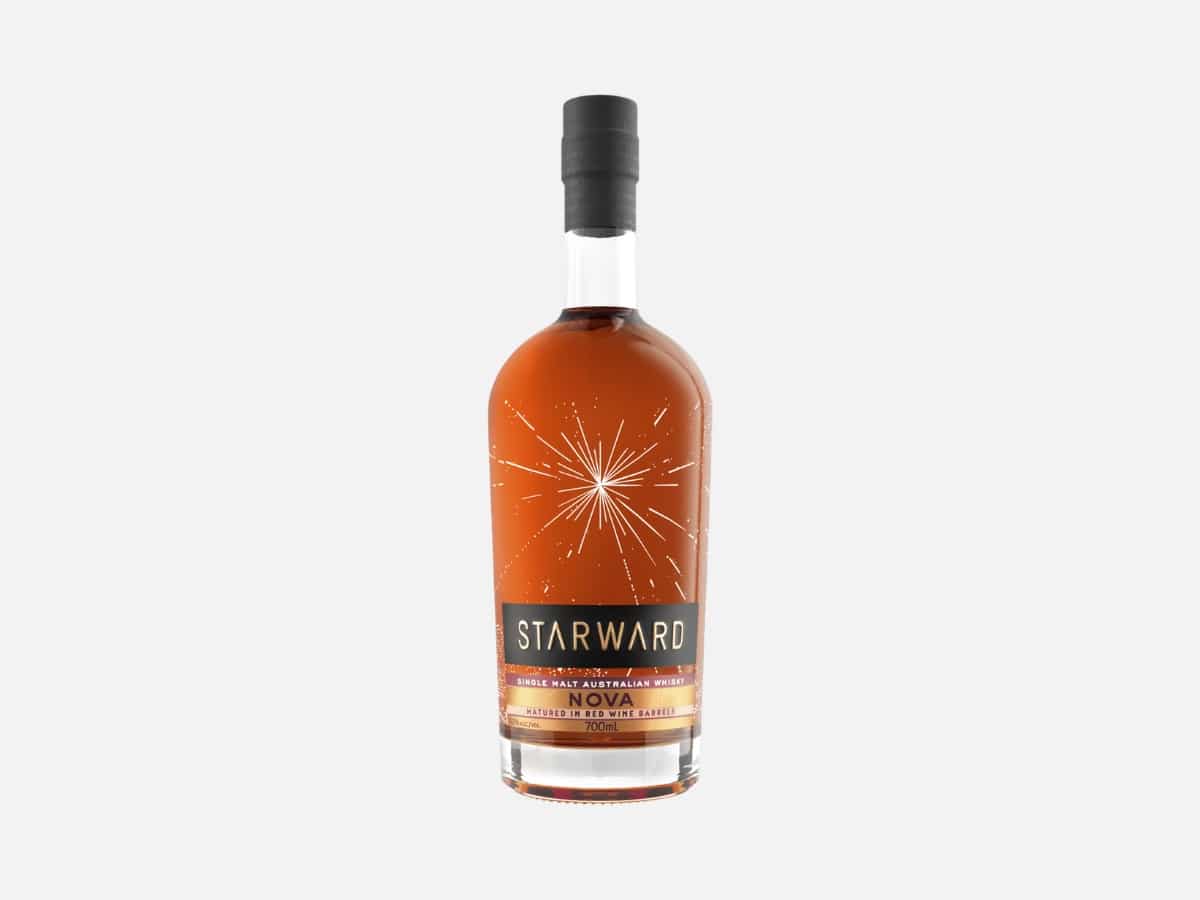 Starward Nova Whisky – Best Drinks Gift for Men
If you're looking for great drinks gift ideas for men, it's hard to look past whisky. And when we're talking about Australian whisky, one name comes to mind these days, Starward. Affordable, great for all palates, and award-winning, it's hard to look past this great dram.
In terms of the bottle we'd recommend, we flip-flop between the classic Two-Fold release and the Nova Single Malt we've included here. But we always keep an eye out for limited releases like the Ginger Beer Cask.
Starward Nova is great for all palates, with aromas of raisins, bananas, clove, toffee and nougat. Matured in red wine barrels and with an ABV of 43% it's fairly sedate up front before settling on the palate with red berries, cinnamon and spices. You won't believe it's only aged 3 years.
Price: from AU$106.99
RELATED: More great drink gifts for thirsty men.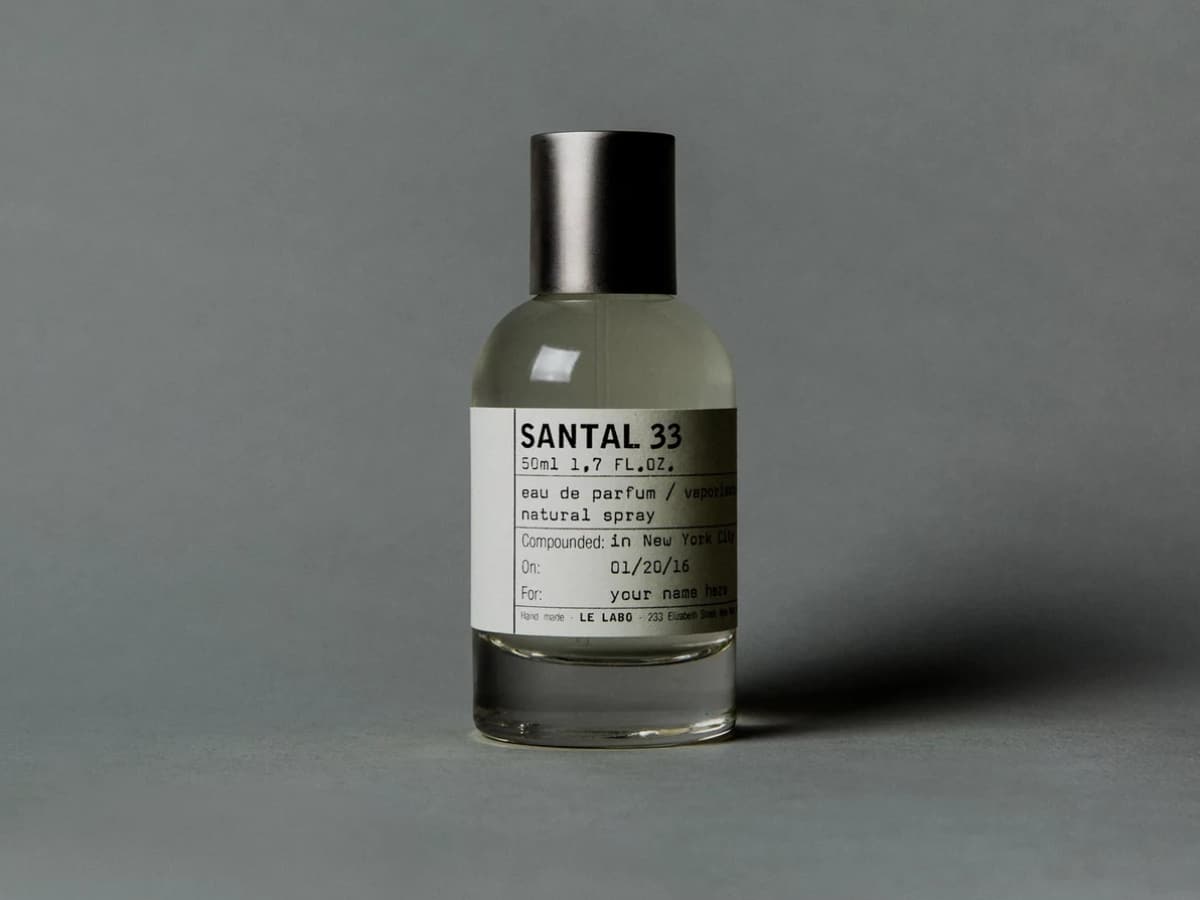 Le Labo Santal 33 Eau de Parfum – Best Luxury Gift
It makes sense that our top luxury gift ideas for men would also be one of our favourite luxury fragrances for men. Le Labo Santal 33 is up there with the greatest fragrances ever created, and while expensive, it will have the man in your life smelling a million dollars with notes of cardamom, iris, violet, Australian sandalwood, cedarwood, papyrus, and musk.
To describe this scent in a sentence would be unfair, but as it warms on the skin we found it musky, slightly smoky, and addictive. In the words of Le Labo "Imagine sitting in solitude on the rugged, wide plains of the American West, firelight on your face, indigo-blue night skies."
Price: from AU$285
RELATED: Looking for luxury? Check out the complete list of our favourite luxury gifts for men.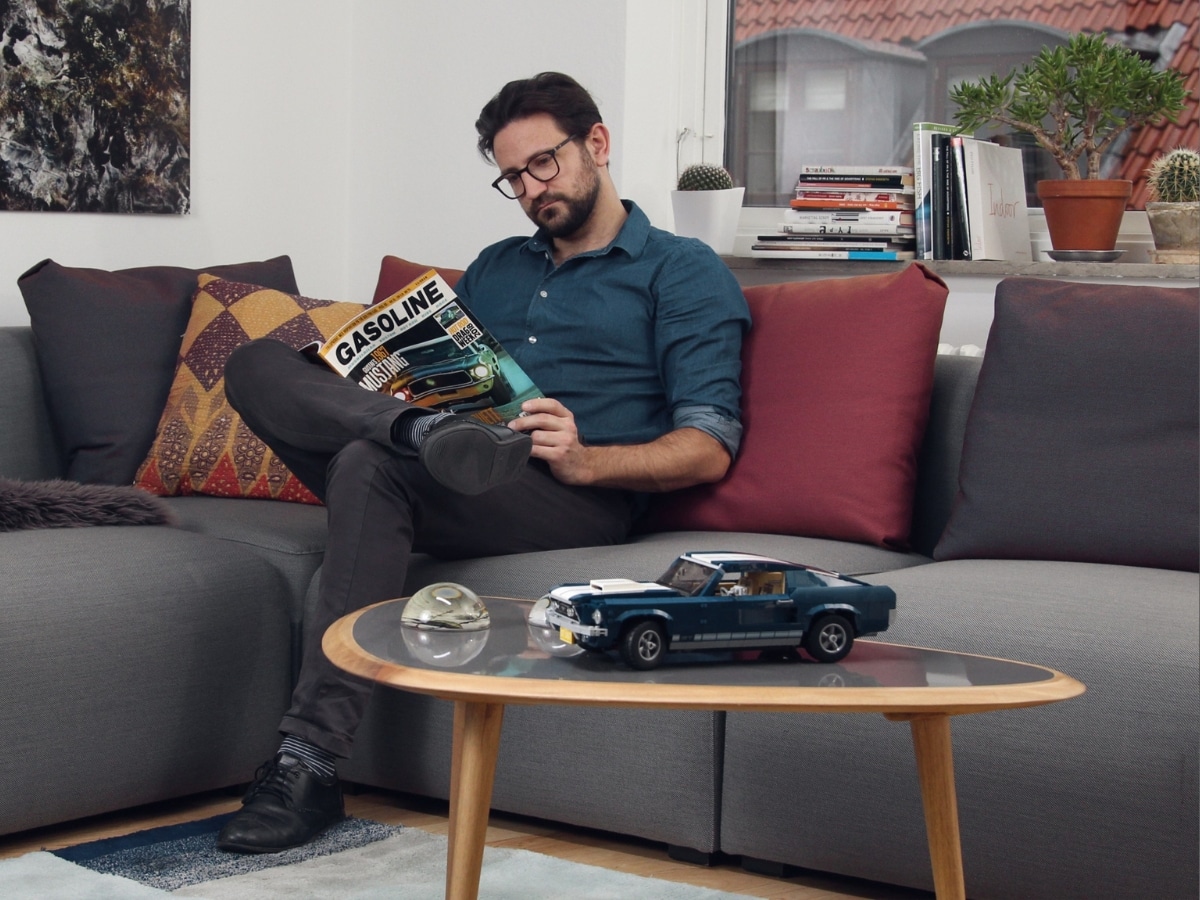 LEGO Ford Mustang – Best Unique Gift
Us men are a simple breed and when you're looking for a unique gift for men, it's hard to go past LEGO. Enter the LEGO Ford Mustang, combining two of our favourite things on earth, build it yourself brick art and 1960s American muscle. Your man can even customise his creation with different license plates, engine blocks, exhausts, and bumpers. Of course, that's assuming he can actually build the 1471 piece creation.
Regardless of his engineering prowess, you can bask in enjoyment as he sits there frustrated, swearing his head off at an instruction manual.
Price: from AU$249.99
RELATED: More unique gifts to impress any man.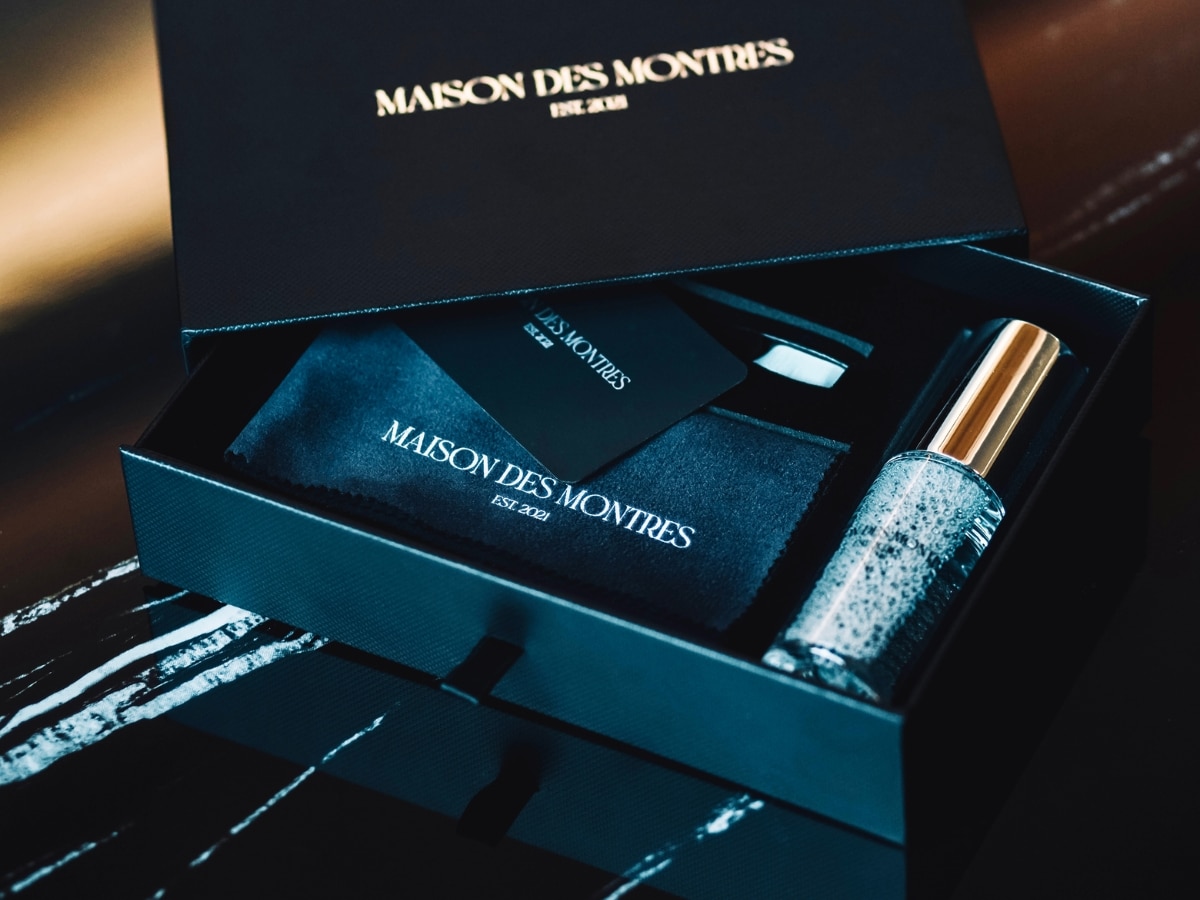 Maison Des Montres: Watch Cleaning Kit – Best Watch Gift for Men
If you're looking to gift the man in your life a watch for his birthday, well done. However, those decisions are often personal and very expensive, so we're offering a good middle-ground solution for the watch-loving man that has it all – the Maison Des Montres: Watch Cleaning Kit.
With a cleaning solution, soft brush, and towel to clean up the watch after its bath, this is the best watch to give to men who have it all. Just make sure the watch is water-resistant!
Price: from AU$249
RELATED: More must-have watch gifts for the men in your life.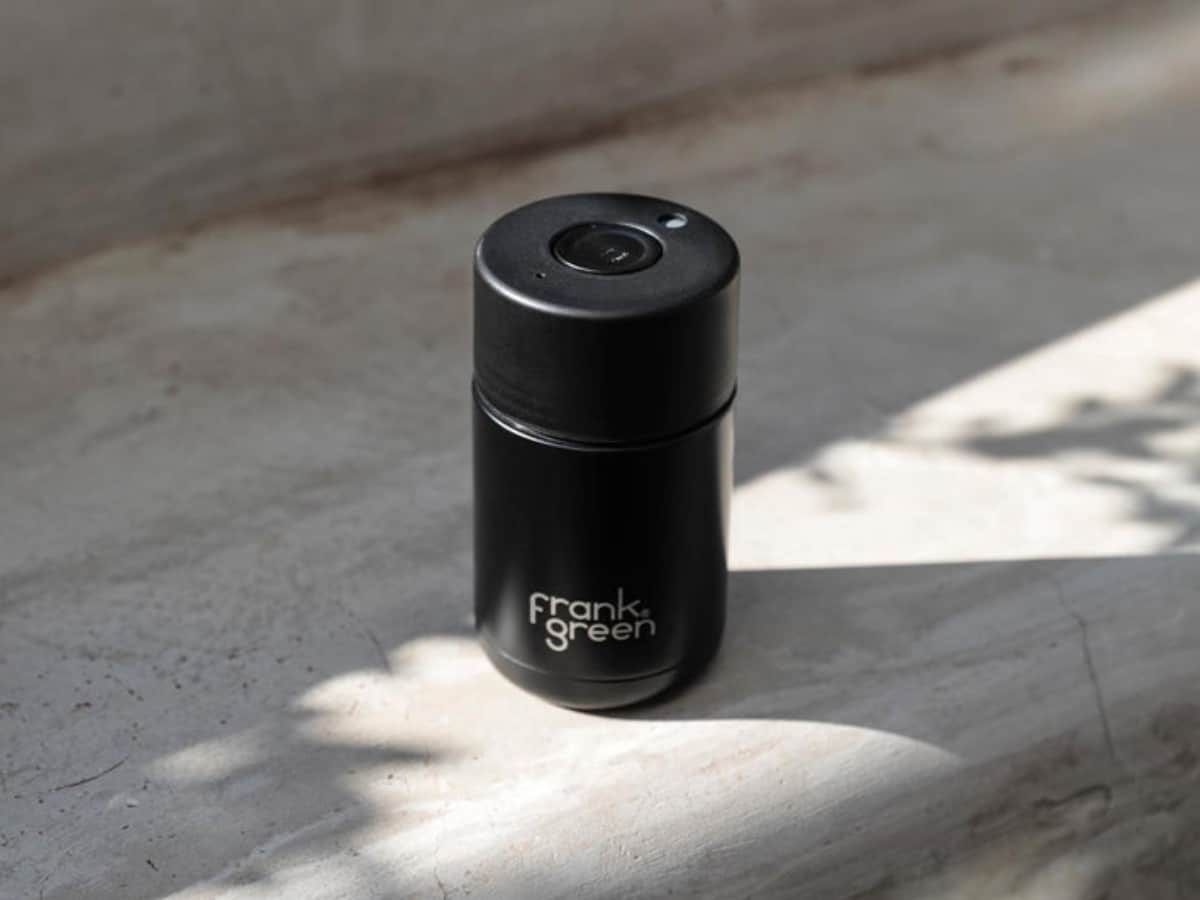 Frank Green Ceramic Reusable Cup – Best Sustainable Gift
We're all trying to do our little bit for the planet these days, even if it's something small like swapping from coffee cups to reusable bottles. Enter Frank Green and their reusable coffee cups.
After trialling a number of these cups, this is our favourite thanks to its no-spill lid, triple-wall vacuum insulated construction that keeps your drink hot (or cold), colour, and choice of sizes. We opted for the standard 10oz / 295ml cup when we got ours. Best of all, it fits standard car cupholders.
Price: from AU$44.95
RELATED: More sustainable gifts for men to help our planet.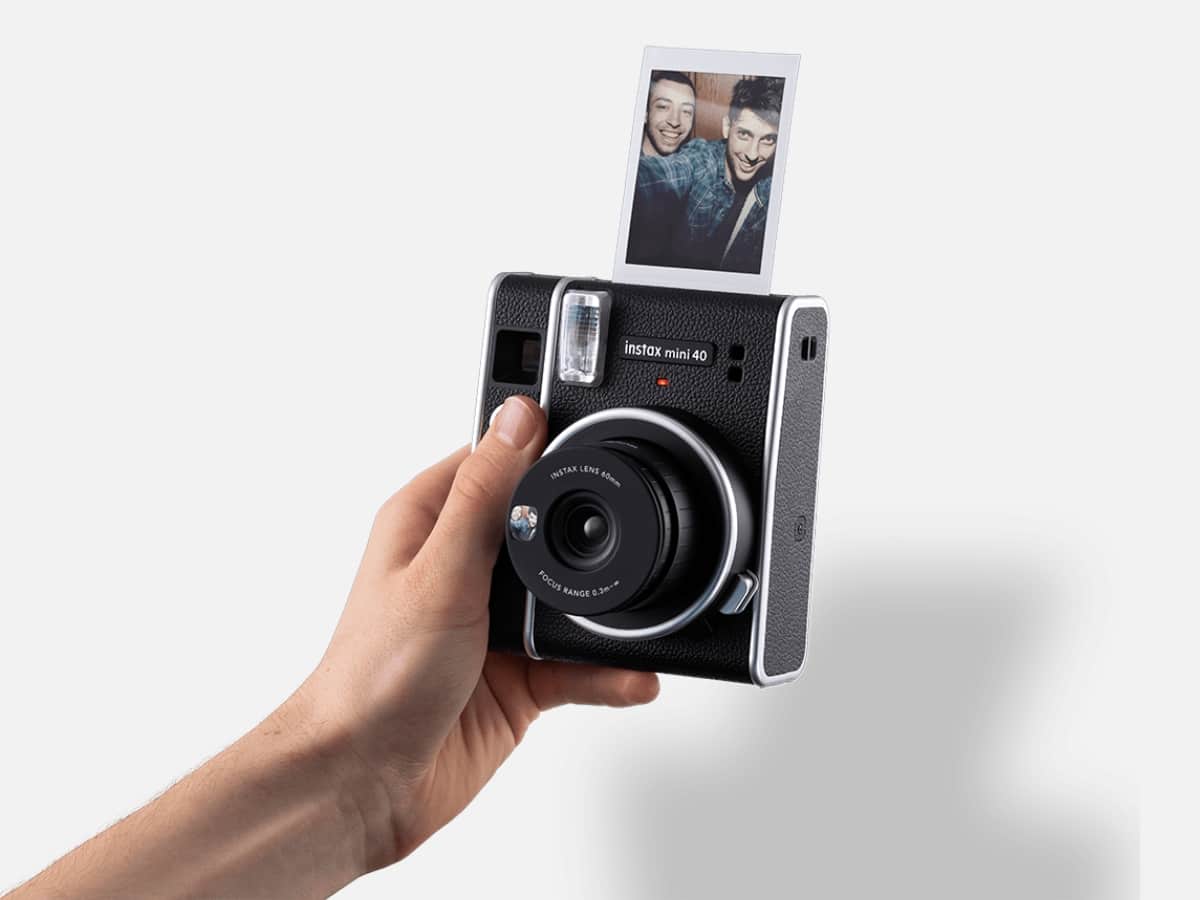 Fujifilm Instax Mini 40 – Best Photography Gift for Men
The Fujifilm Instax Mini 40 film camera is the photography gift you give the man who has it all already. There's a good chance you're not going to fork out $1,300 for a new DJI Drone, so we recommend playing it safe, fun, and a little vintage with a film camera.
If the man in your life is anything like us, it's fun to whip out the film camera every now and then when you want to change things up from the perfect digital images you're used to capturing. We've been using this model for the better half of 12 months and we love the auto features like exposure and variable shutter speed to cover any mistakes you might make with lighting (film isn't cheap).
Price: from AU$159
RELATED: More great photography gifts for men.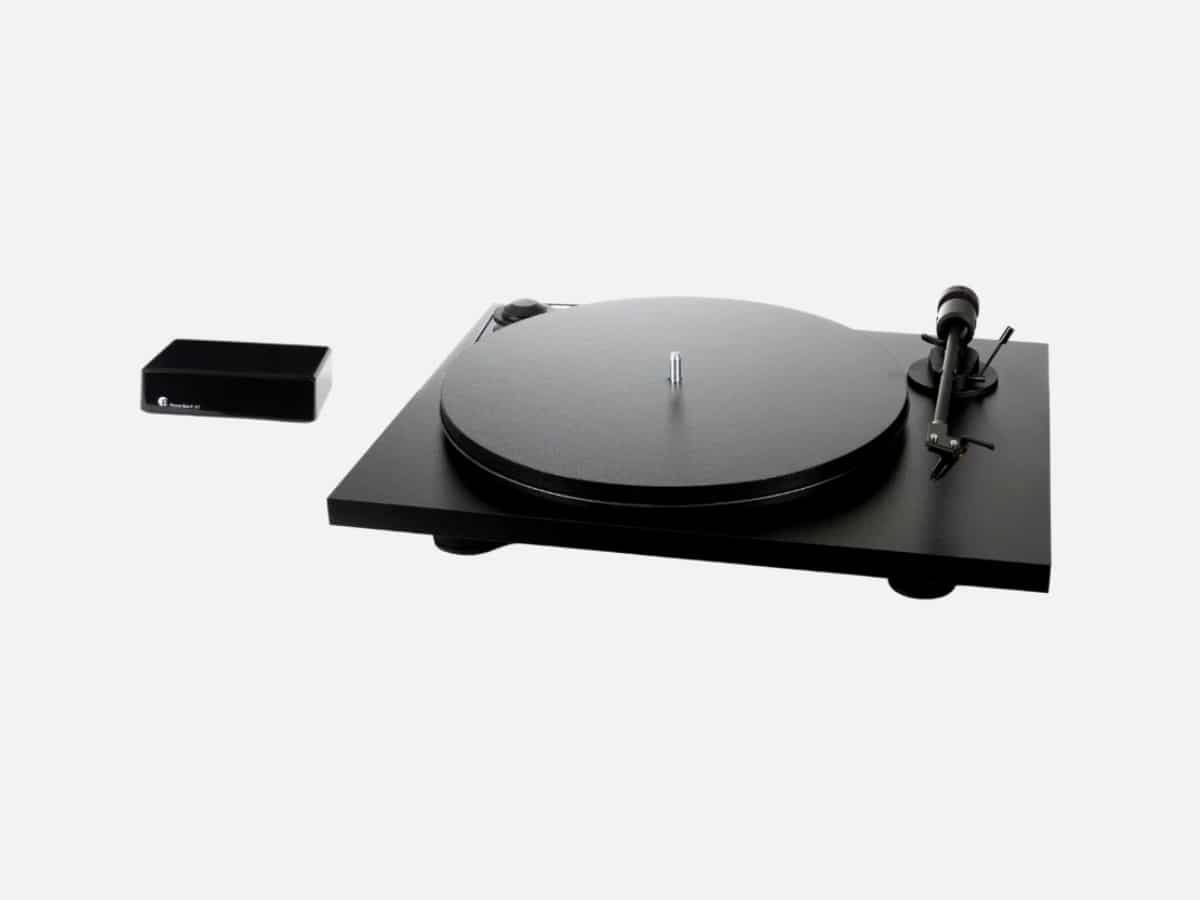 Pro-Ject Primary E Bluetooth Turntable – Best Music Lovers Gift
A turntable that will play vinyl music straight to your Bluetooth speakers, does a gift for music lovers get any better? Well, maybe a set of studio reference speakers… but we're being realistic on price here and at $708 the Pro-Ject Primary E Bluetooth Turntable is sleek, easy to use, sounds great, and is made to the standards of the more expensive turntables available from this leading brand.
To seal the deal, the Pro-Ject Primary E even comes with its own counterweight and anti-skating weight pre-set, so all you have to do is plug it in and let Skynard rip. It couldn't be easier.
Price: from AU$708
RELATED: More great gifts for music lovers and audiophiles.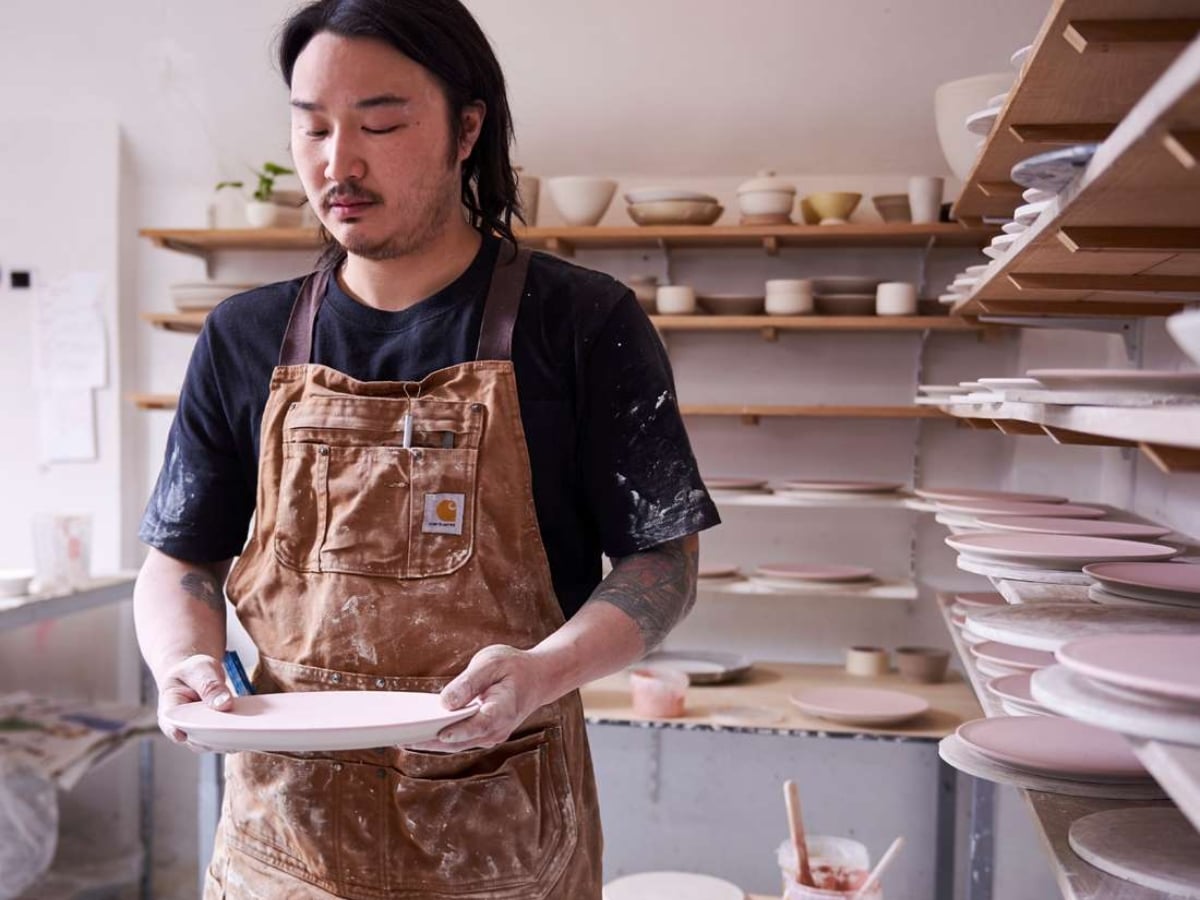 Carhartt Firm Duck Apron – Best BBQ Gift for Men
Don't get the man in your life anything but the best apron in the business this year. While you won't find it in the kitchen of your local Michelin restaurant, Carhartt has long been the favourite choice for hardworking craftsmen and grill masters everywhere. Constructed from 12-ounce 100% cotton material this will last your man a lifetime and then some.
Price: from AU$105
RELATED: More great BBQ gifts for men.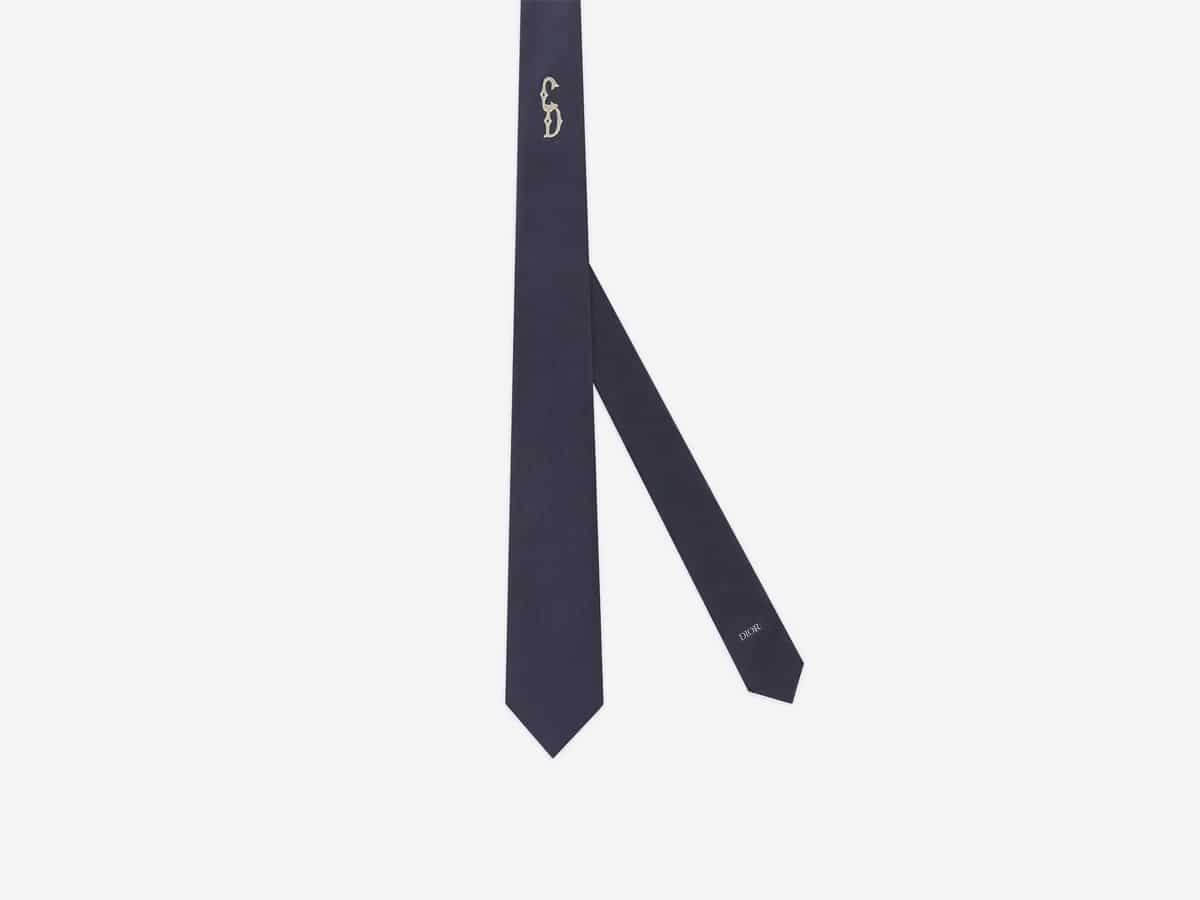 Dior CD Interlaced Signature Tie
If the special man in your life is a stickler for quality, the CD Interlaced Signature Tie is a surefire winner. New for Winter 2023-2024, this stunning navy blue tie features the iconic CD Interlaced signature in gold and silver-tone jacquard, a fitting nod to the Dior house signature. Crafted in a silk blend, the sophisticated tie will elevate any suit.
Price: From $470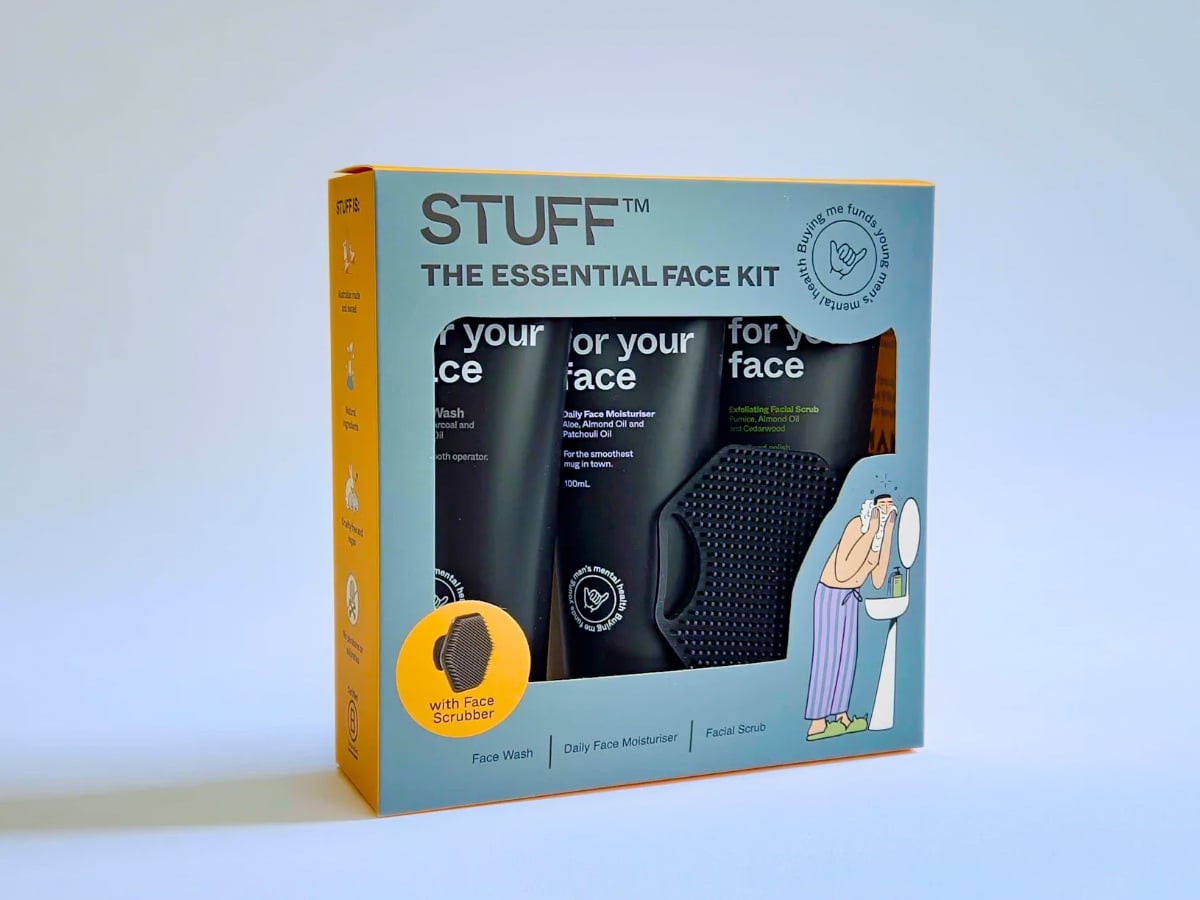 STUFF Skincare
If your special someone has a beautiful face, encourage them to keep it that way with a new STUFF skincare gift pack. The Aussie-made label is available in Woolworths, Priceline and Sephora – making them easy to find, and affordable despite the premium quality. Better still, STUFF is the kind of brand everyone can get behind, courtesy of its B-Corp certification and vegan credentials. For this big day this year, STUFF has dropped two brand-spankin' new gift packs: The Face and The Furious Kit ($20) and The Essential Face Kit ($30). Get amongst it.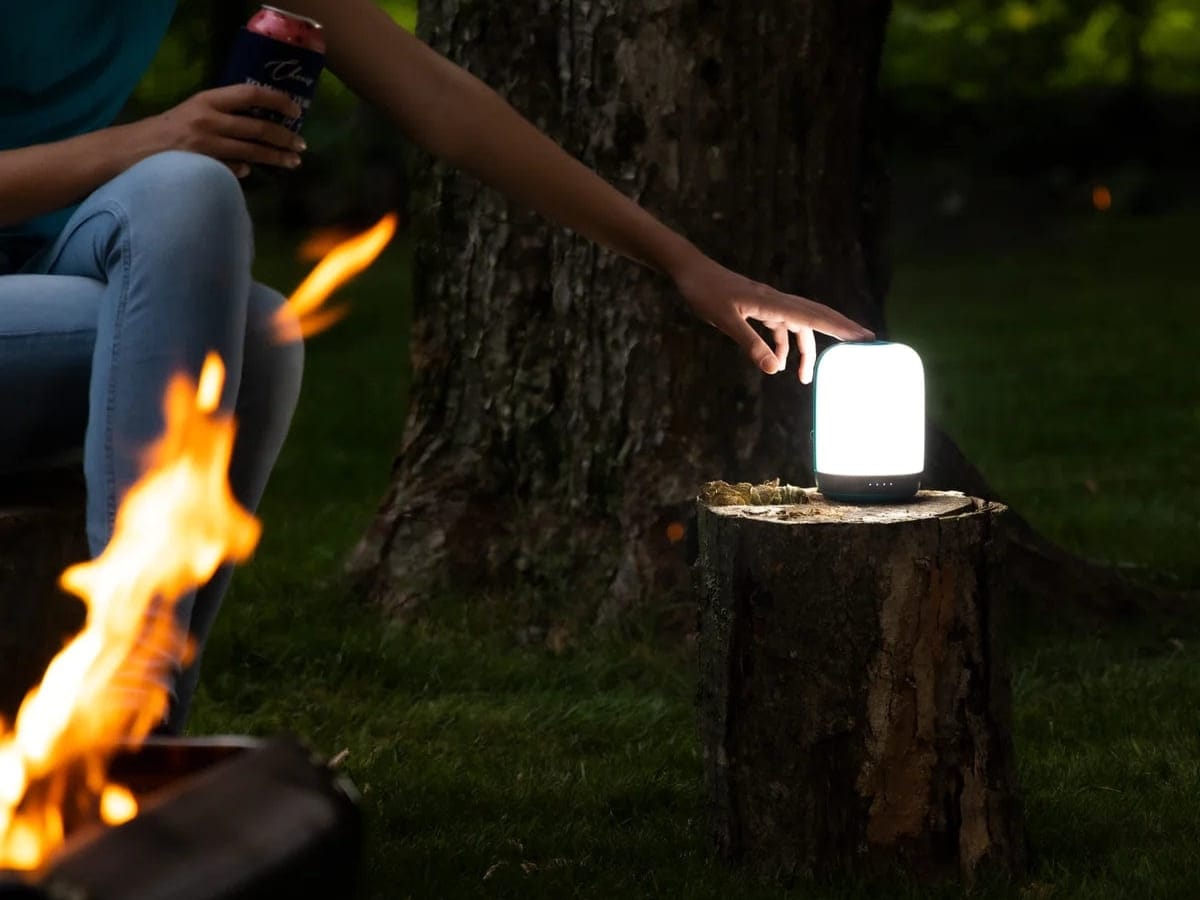 BioLite AlpenGlow Lantern – Best Camping Gift
After testing the majority of camping lanterns on the market ourselves, we finally settled on purchasing the BioLite AlpenGlow 500 rechargeable and we haven't looked back. It's far from the cheapest option on the market, but we've always subscribed to the buy it right, buy it once philosophy.
This camping gift for men has features galore, with multi-colour, dimmable light modes and a 6400mAh rechargeable battery with a USB power out that can charge your mobile phone, GoPro, iPad, or power SiteLights. The best lighting solution for camping we've come across yet, the iPhone of camping lights if you will.
Price: from AU$159.99
RELATED: More camping gifts every man needs.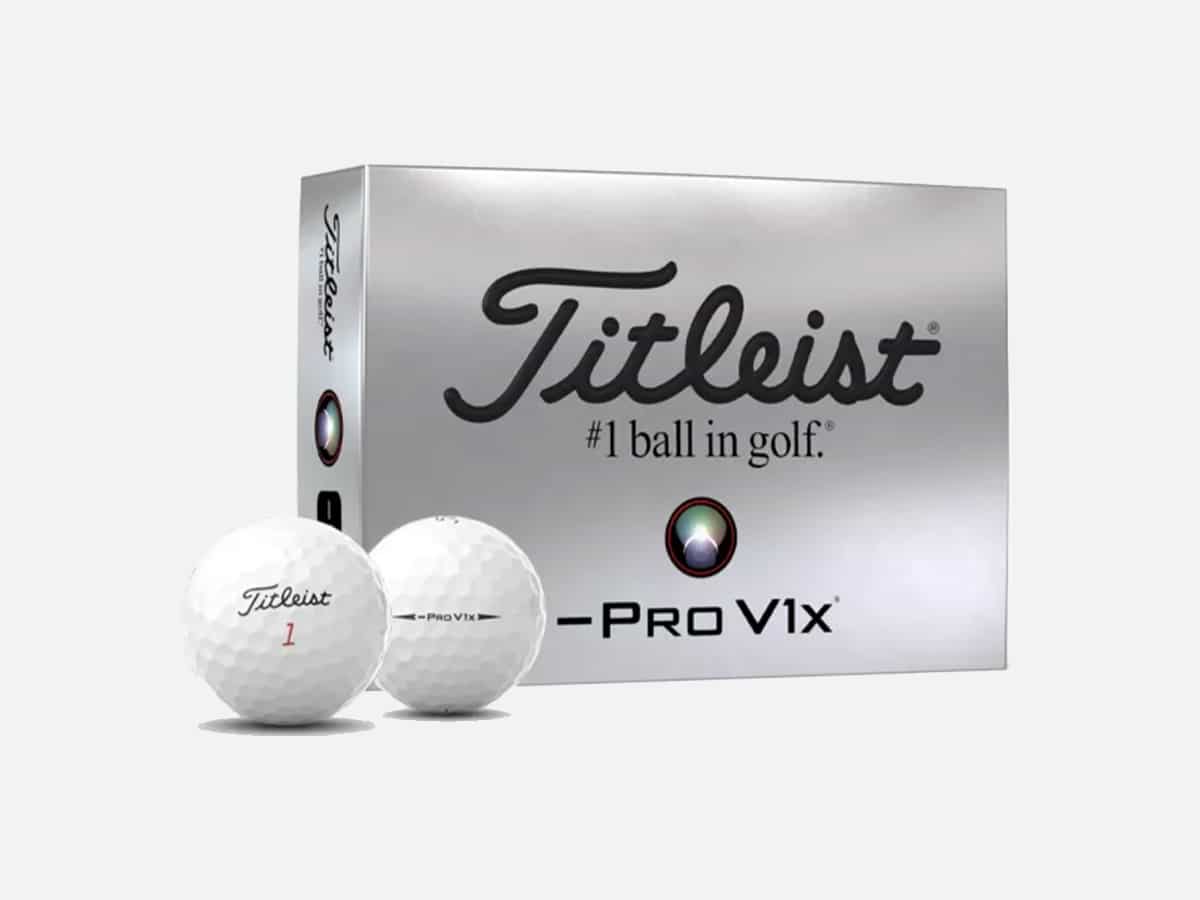 Titleist Pro V1 – Best Golfing Gift for Men
After the man in your life has sunk his hourly wage in balls into the fairway lake, grab him a box of the most player balls in the game. For the latest edition, the Titleist Pro V1 improves on performance once again. Flying lower with less spin in the long game, but retaining the great short-game greenside spin we've come to love from this ball. It doesn't claim to be the most expensive or best ball in golf, but it's a reliable old friend that any man would love to play with.
Price: from AU$100
RELATED: More great golf gifts for beginners and PGA pros.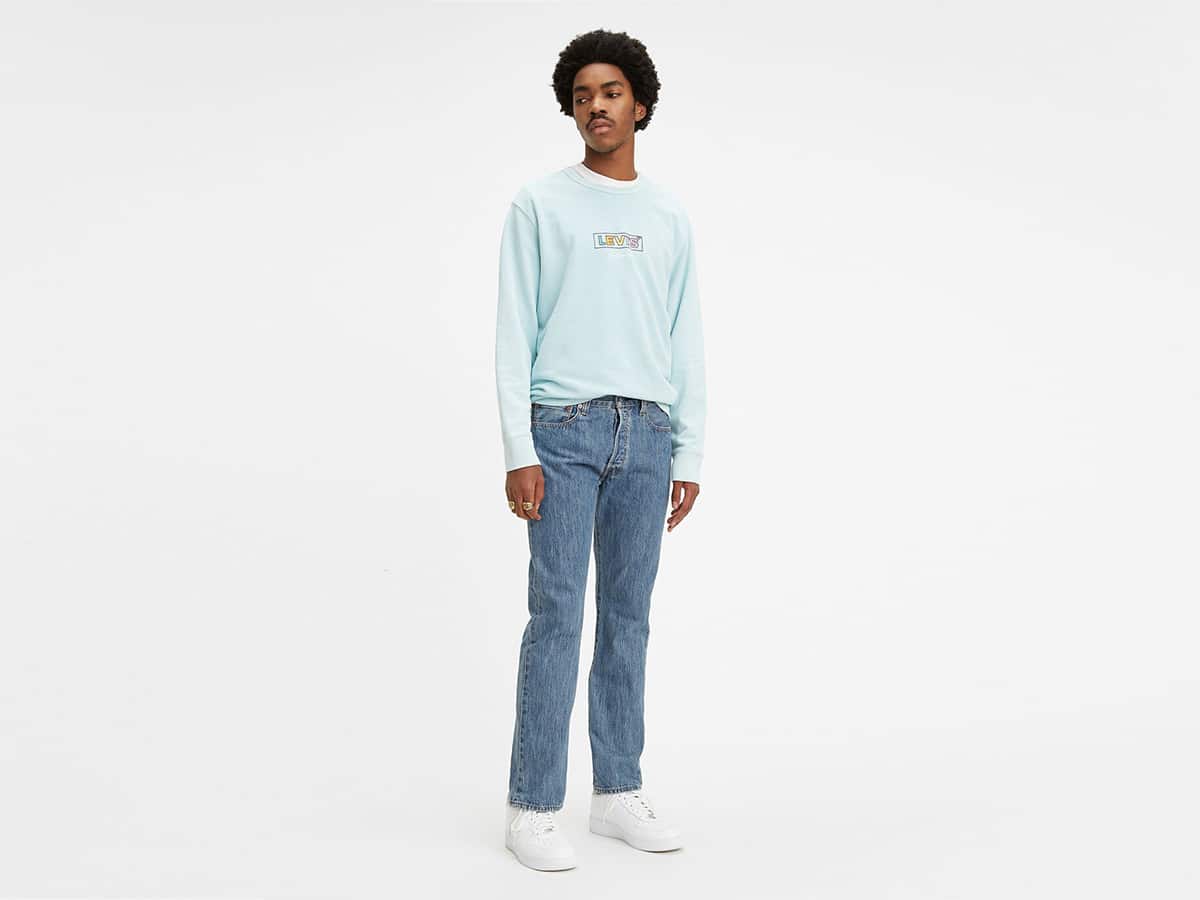 Levi's 501 Original
The Levi's 501 Original Jeans are a style staple and icon. When you close your eyes and think of "jeans" these are the ones that come to mind, and for good reason, they've been around since 1873 and were invented by the man himself Levi Strauss. With a quality construction that's made from 14.39-ounce denim, there's a reason these have a cult following amongst fashion conscience men. They're classic, they look good, and they'll last you a decade or more! Grab a pair for yourself or a loved one this Christmas.
Price: from AU$129.95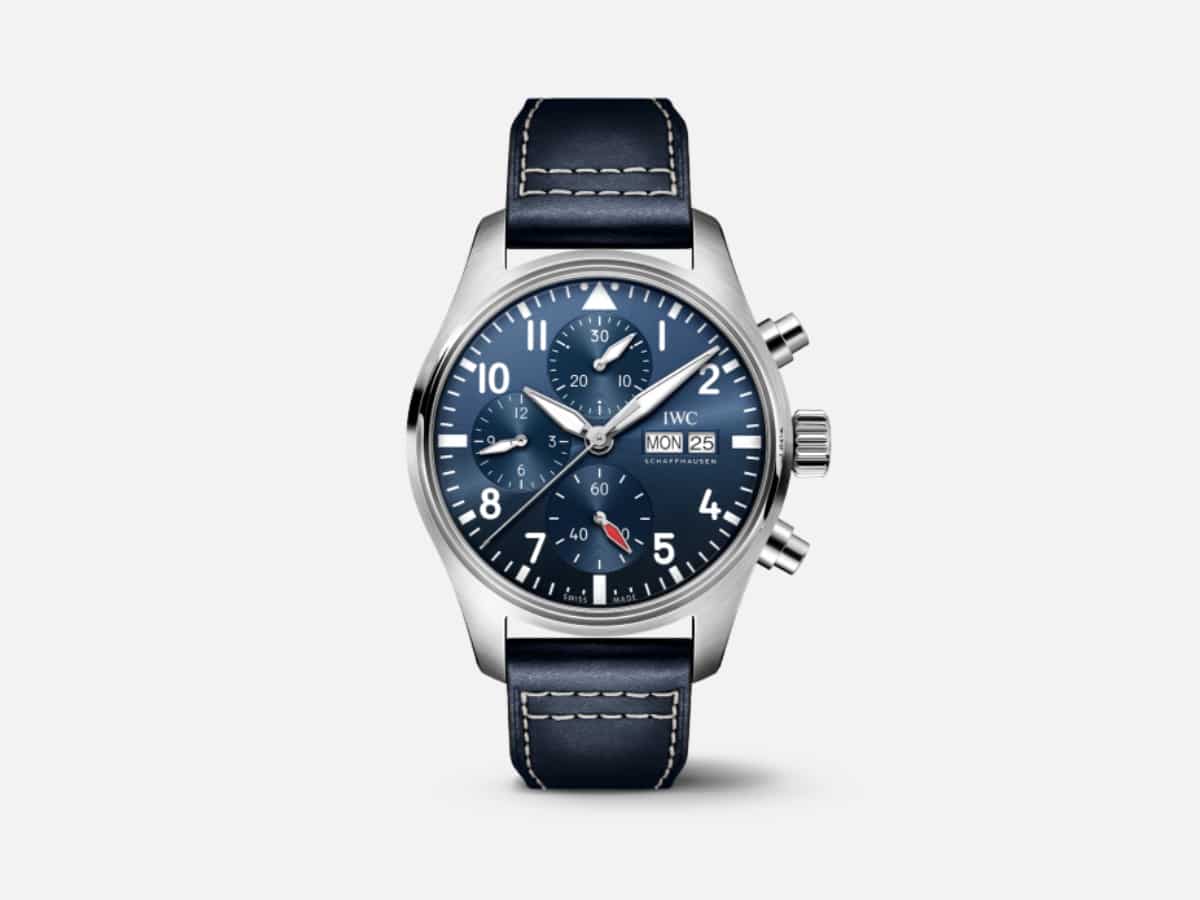 IWC Pilot's Watch Chronograph 41
When it comes to the best watches around the $10,000 mark, few are as talked about as the IWC Pilot's Watch. Famous for its appearance in the 1986 (and 2022) Top Gun film, the watch was found on the wrist of Tom Cruise's 'Maverick' character throughout and left a long-lasting impression on watch lovers till today. The IWC Pilot's Watch Chronograph 41 features an in-house automatic self-winding, IWC-manufactured 69385 Calibre movement with up to 46 hours of power reserve.
Price: AU$12,400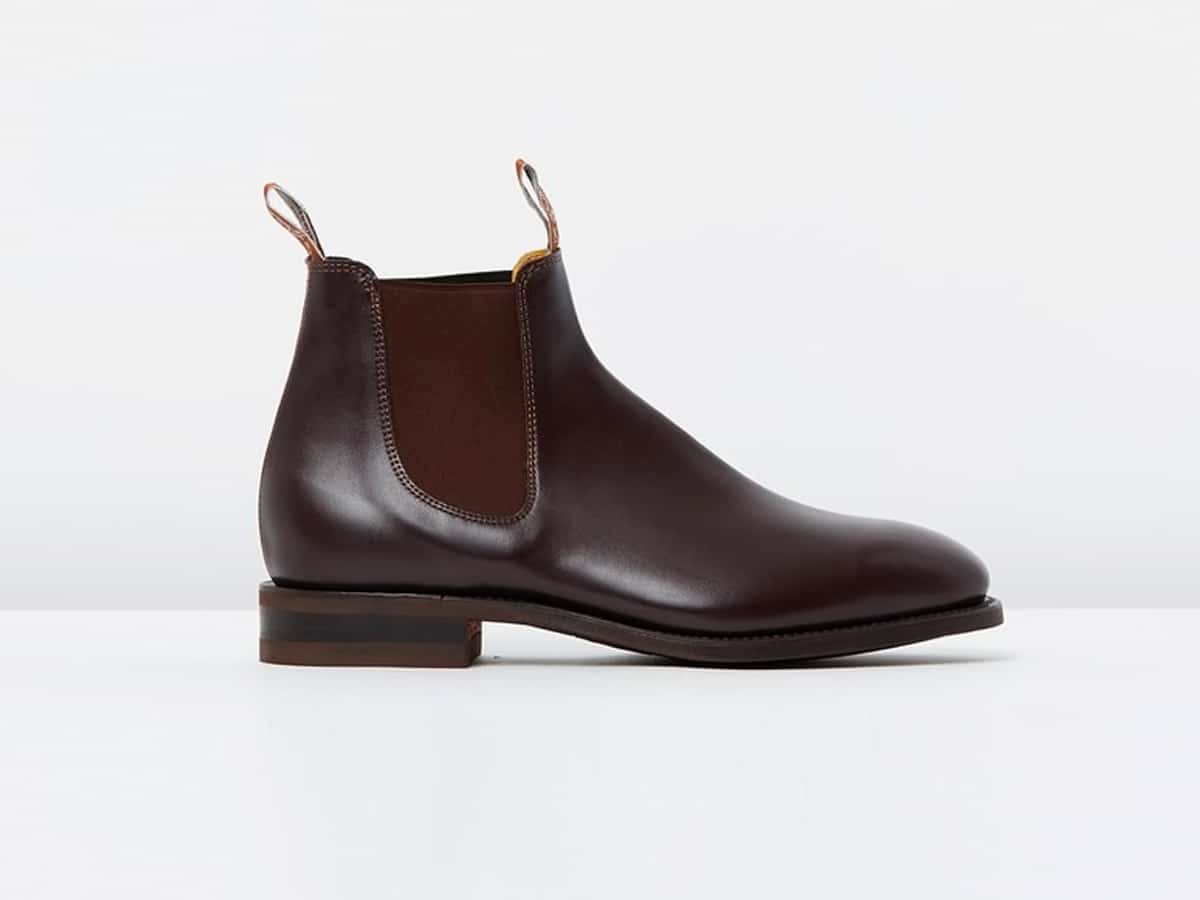 R.M. Williams Comfort Craftsmen Boot
You already knew these would find their way into our list of best gift ideas for men in one way or another. The only thing better than owning a pair yourself is gifting them to a family member or loved one that's yet to experience the versatility of this national treasure. When it comes to 'quality' the R.M. Williams Comfort Craftsmen Boot is up there with the best anywhere in the world. Most notably, the use of yearling leather for supreme pliability, a good year welted sole that can be repaired for life, and a chisel square toe that's stylish and suitable for all occasions.
Price: from AU$649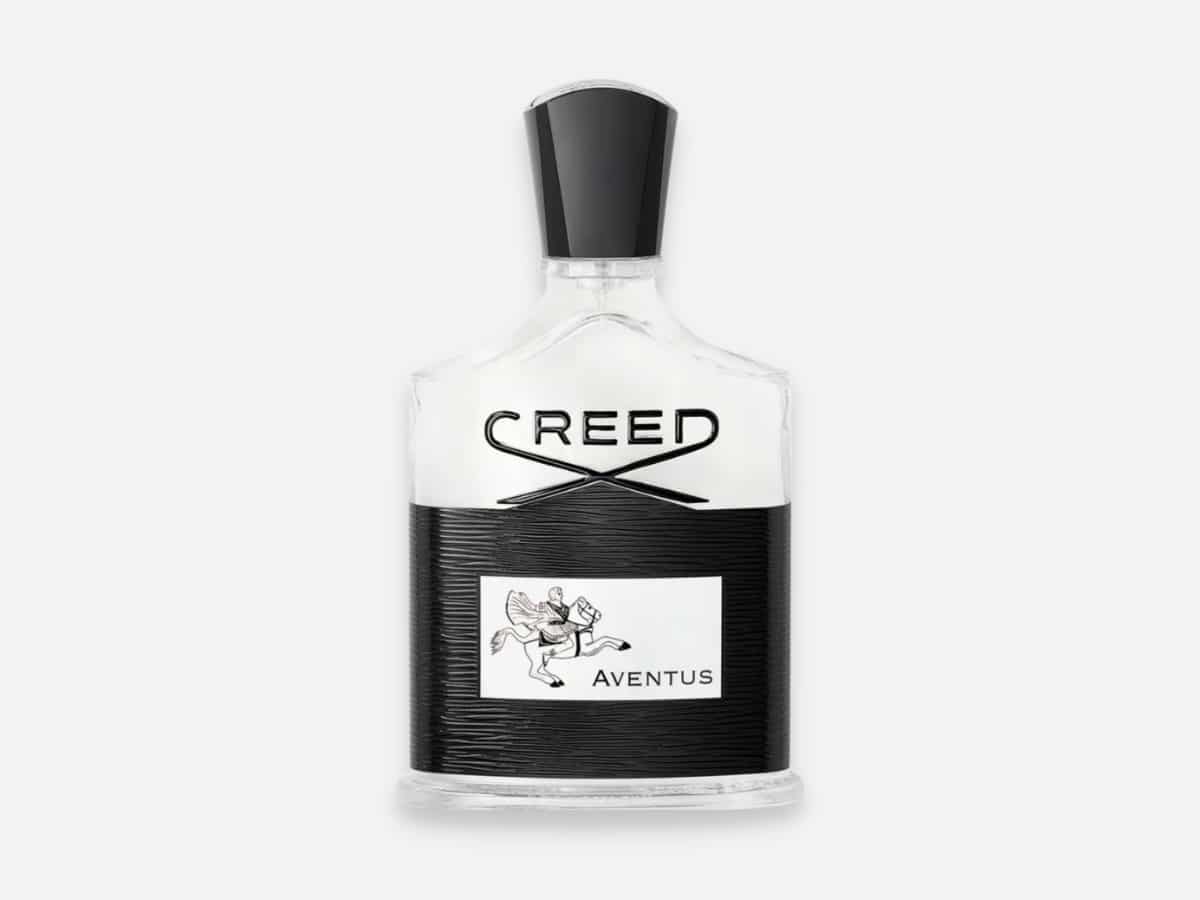 Creed Aventus
A certified member of our ever-popular list of the best fragrances and colognes for men, Aventus by Creed deserves its spot in the vanity cupboard of any self-respecting gentleman for its masculine feromones. While we'd consider this one a 'niche fragrance' due to its limited distribution, price, scent, packaging, and ingredients, it's the perfect gift for men that have it all.
Price: from AU$429.99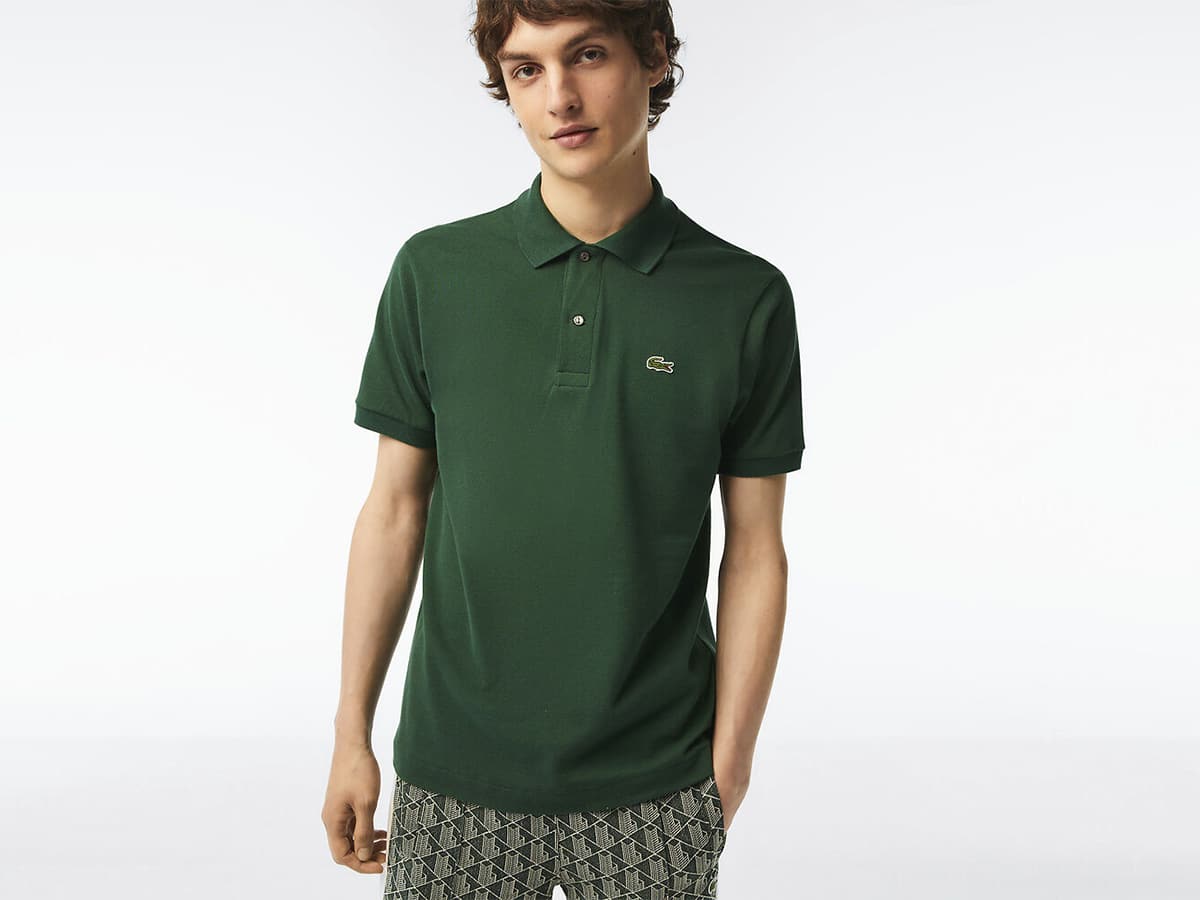 Lacoste Men's L.12.12 Classic Polo Shirt
We've covered the classic L.12.12 Lacoste polo shirt on more than a handful of occasions and for good reason, this is one of the best simple polo shirts money can buy. As such, it's a no-brainer gift for a loved one this Christmas and offers quality and class in a simple-to-wear and pair aesthetic. Made from 100% cotton it's comfortable and features a classic fit to suit all body types.
Price: from AU$120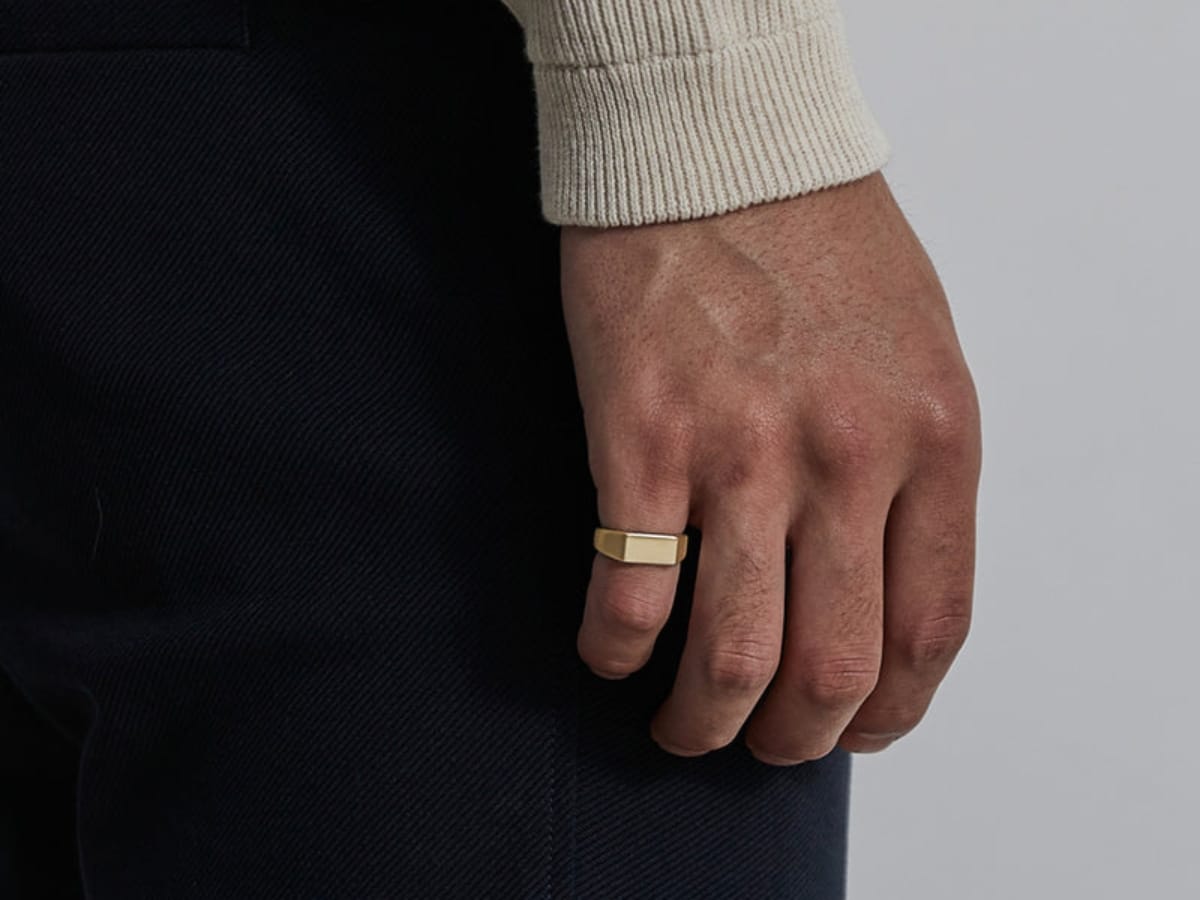 Westhill Gold Origin Signet Ring
The only men's accessory to rival a watch is a signet ring, and thankfully, they're far more affordable. If you're shopping for yourself or a close loved one this Christmas, check out this classic Gold Origin Signet Ring from Westhill. Made in Australia from solid gold and measuring 7 x 11mm across the face it's a great size for most males and can be custom engraved with initials.
Price: from AU$1,200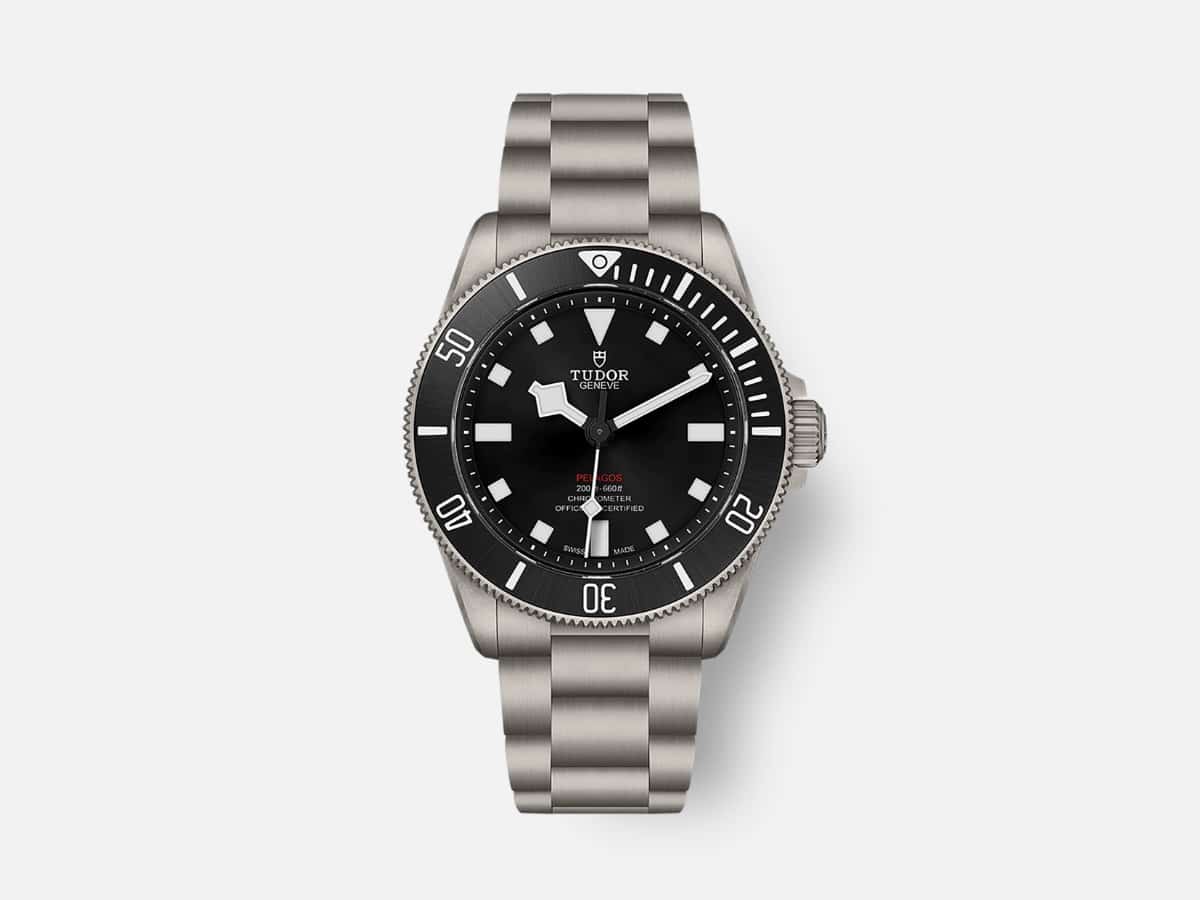 Tudor Pelagos 39
Another watch that really caught our eye this year was the latest Pelagos release from our friends at Tudor. A slimmed-down piece, our watch writer Lee Smith says this is the sweet spot in the range and we're sure that anyone who receives a piece for Christmas would have to agree. Outside of the mechanical, the signature snowflake hands and recognisable vintage look would have to be our favourite aspect when it comes to this particular reference but we also love the that we've come to expect from the Pelagos.
Price: from $6,540 AUD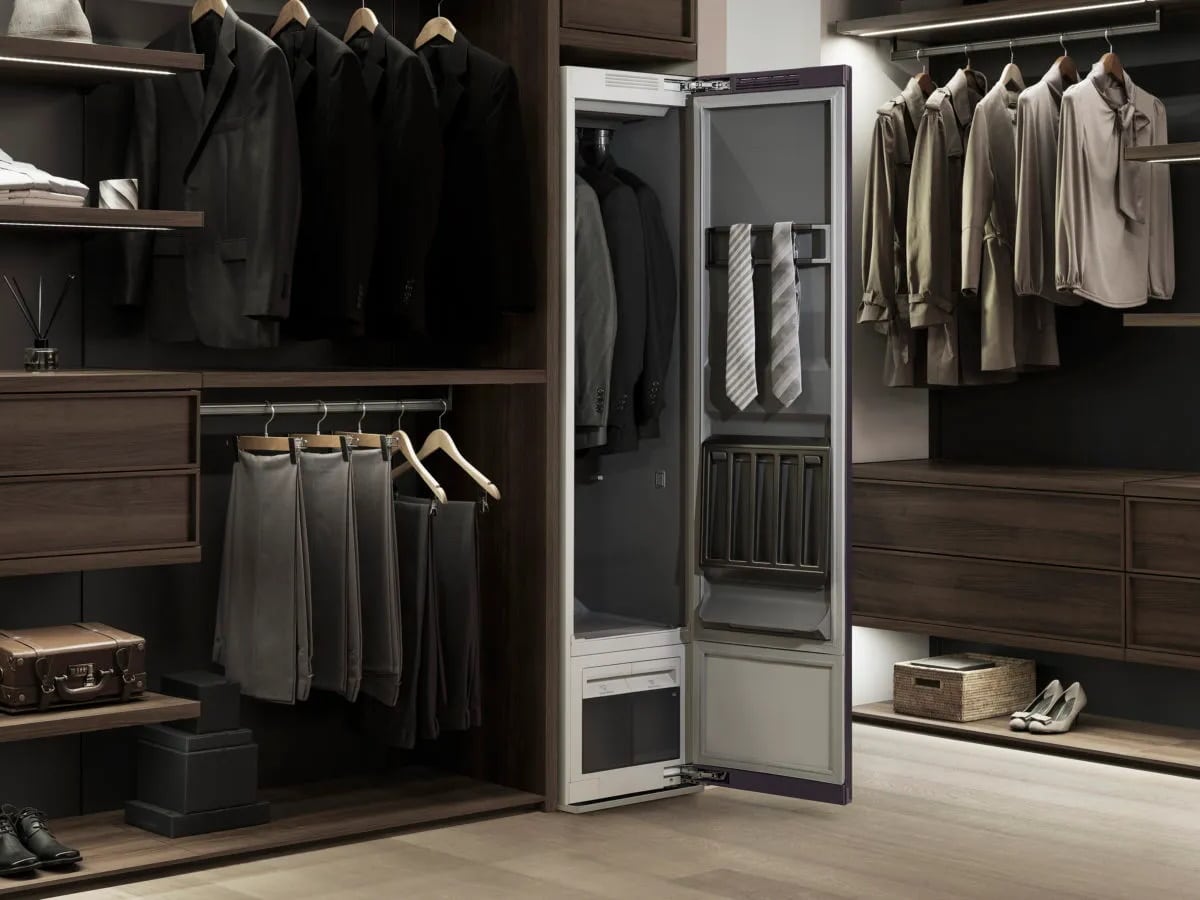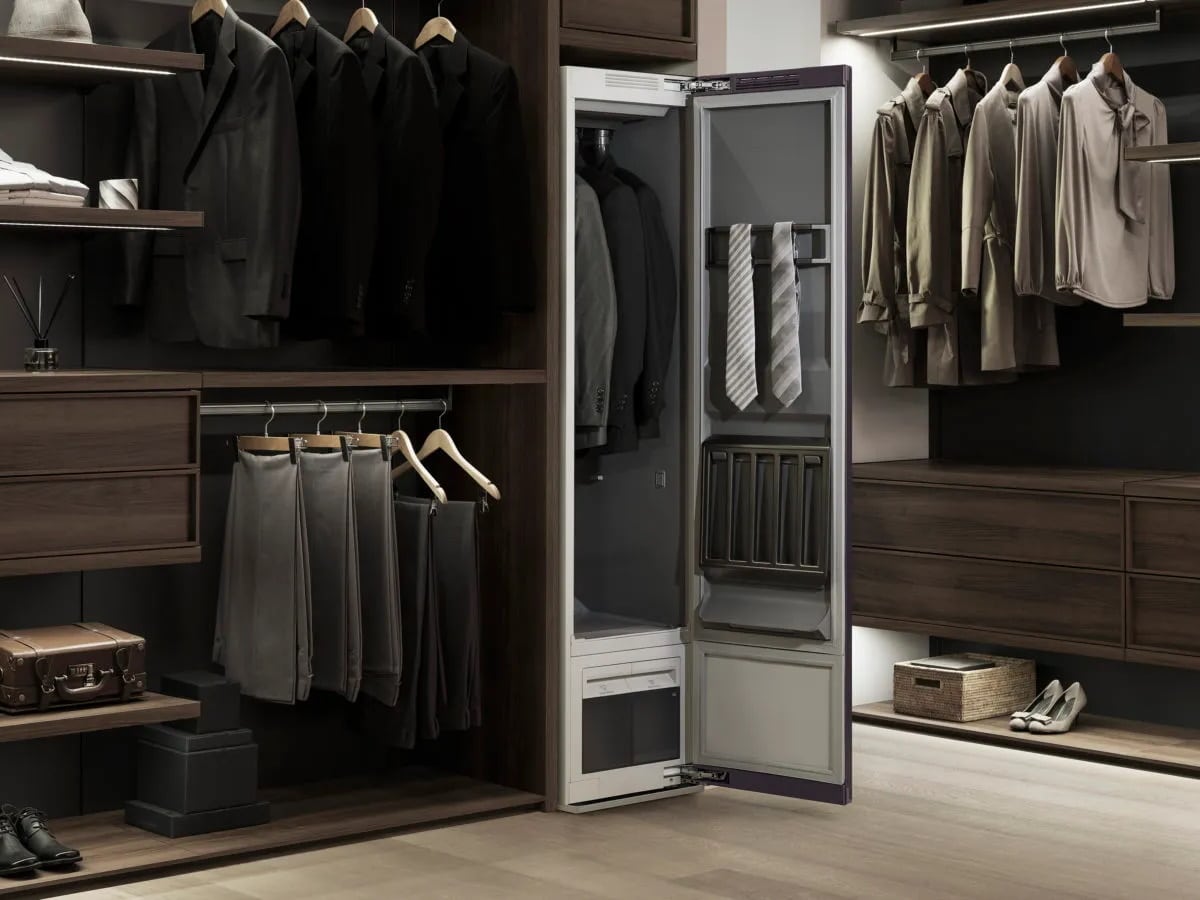 Samsung BESPOKE AirDresser
One of the best additions we've made to the Man of Many offices this year is the Samsung AirDresser. Maybe the most used piece of equipment in the office the AirDresser will steam clean your clothes (including suits and jackets) ready for whatever event you may have after work. Recently upgraded, the Bespoke AirDresser neutralises up to 99% of unwanted odours, reducing germs and smoothing out wrinkles in the process. Leave the door open and you can take advantage of the system's Dehumidification function.
Price: from AU$2,699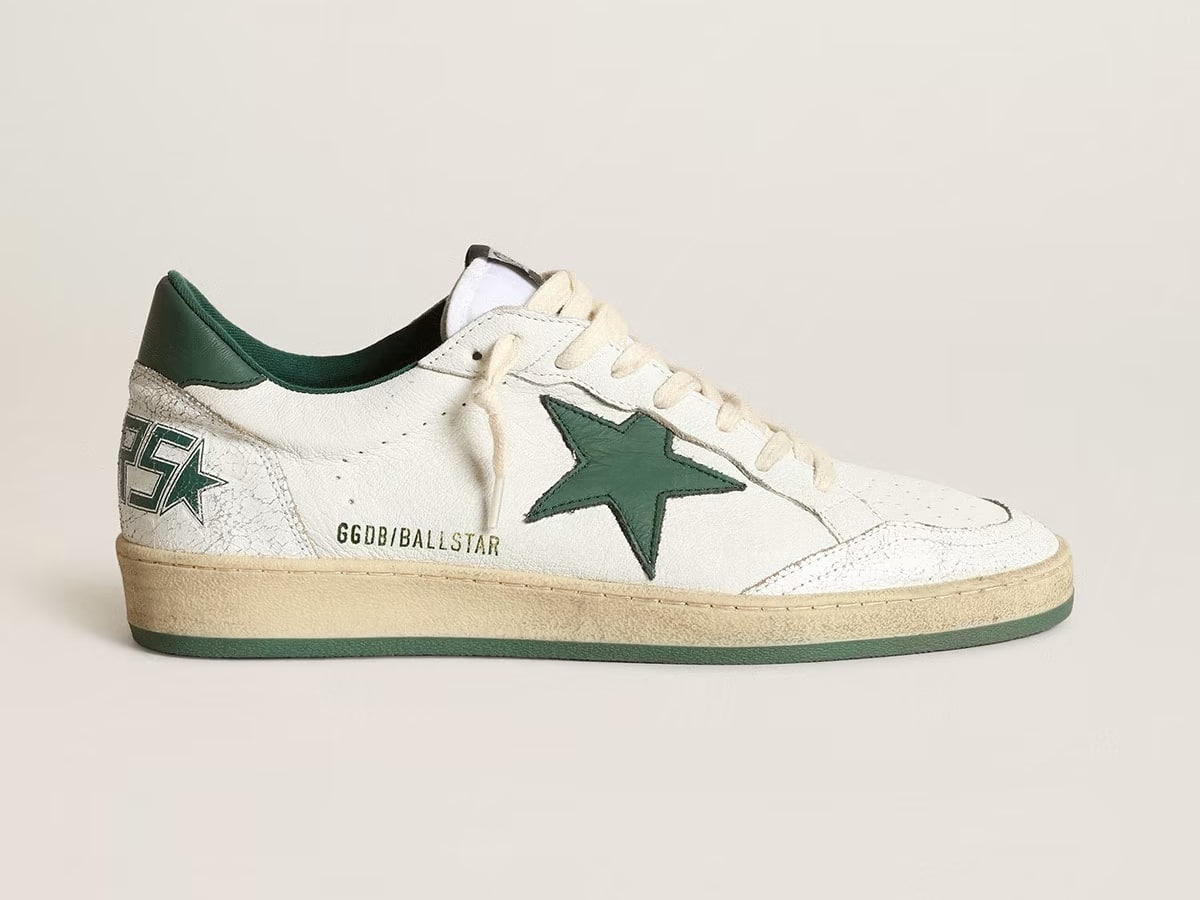 Golden Goose Ball Star Leather Sneakers
While we thought distressed sneakers were just another fashion trend, it's been more than half a decade since Golden Goose hit the scene and their lineup of distressed-look sneakers is only getting stronger. Enter their latest offering, the Ball Star leather sneakers that feature all the hallmarks of another fan favourite. We love the soft leather construction on the upper alongside the leather lining and insole that are designed for ultimate comfort and style. Made in Italy, these are the pure definition of quality footwear.
Price: from AU$660
Things to Consider for Gifts for Men
When it comes to gift ideas for men, simply wrapping a bow on a new fragrance isn't quite enough. In fact, if you want to get the special occasion right, there are a few things you need to consider:
Price: Perhaps the most obvious consideration, the price will inevitably play a factor in your purchasing decision. While you may want to splash out for a significant birthday or gifting event, more often than not, you'll be aiming around the $50-$100 mark. To get the most out of your alcohol gift idea, don't be afraid to shop around for the best price.
Interests: Before you pull the trigger on a cheap gift, it's important that you consider the giftee's interests. While some ideas might be frugal, that doesn't necessarily mean that they are good.
Alternatives to Gifts for Men
If you are looking for something a little more specific, we've got you covered. Outside of just camping gift ideas, we've collated our favourite releases across a number of different categories. So, no matter what that special someone in your life is keen on, you'll find it here.
How Man of Many Chose the Best Gift Ideas for Men
With more than 10 years of experience sipping the best in products, culture and style, Man of Many's editors are sticklers for research and certainly know a thing or two about gift-giving. This list of gift ideas was curated through the personal experience of experts, alongside extensive and online research from camping stores and retailers. Each product on this list was checked by the Man of Many staff prior to publication for the official tick of approval. You can review our editorial policy here surrounding how we maintain our independence in our editorial reviews.
Best Gifts for Him FAQs
What is the best gift for a man that has it all?
The Orbit Key Organiser is the best gift for a man that has it all. Priced at just $43.50 it will organise his keys together in one small leather-wrapped device that projects his car keys and phone while in his pocket.
What's a unique birthday present idea for men?
The UE Wonderboom 3 is a great birthday present for a man that loves taking his music with him while on the go. Whether that means camping, to the job site, or the home office. The crisp audio and powerful bass are truly exceptional for a device that costs just AU$149.95.