Our list of the best camping gifts is loaded with adventure-ready gear, gadgets, and rough-and-ready apparel for outdoor adventures. The focus here is on innovative tech from leading camping and outdoor adventure brands like Helinox, BioLite, YETI, The North Face, and even Porsche. Whether you seek tranquil serenity in mother nature, a Bear Grylls trek through the wilderness, or the streets of an unexplored city, there are plenty of gift options for all adventures in our list of the best.
Best Camping Gifts at a Glance
RELATED: These are the best gifts for men right now.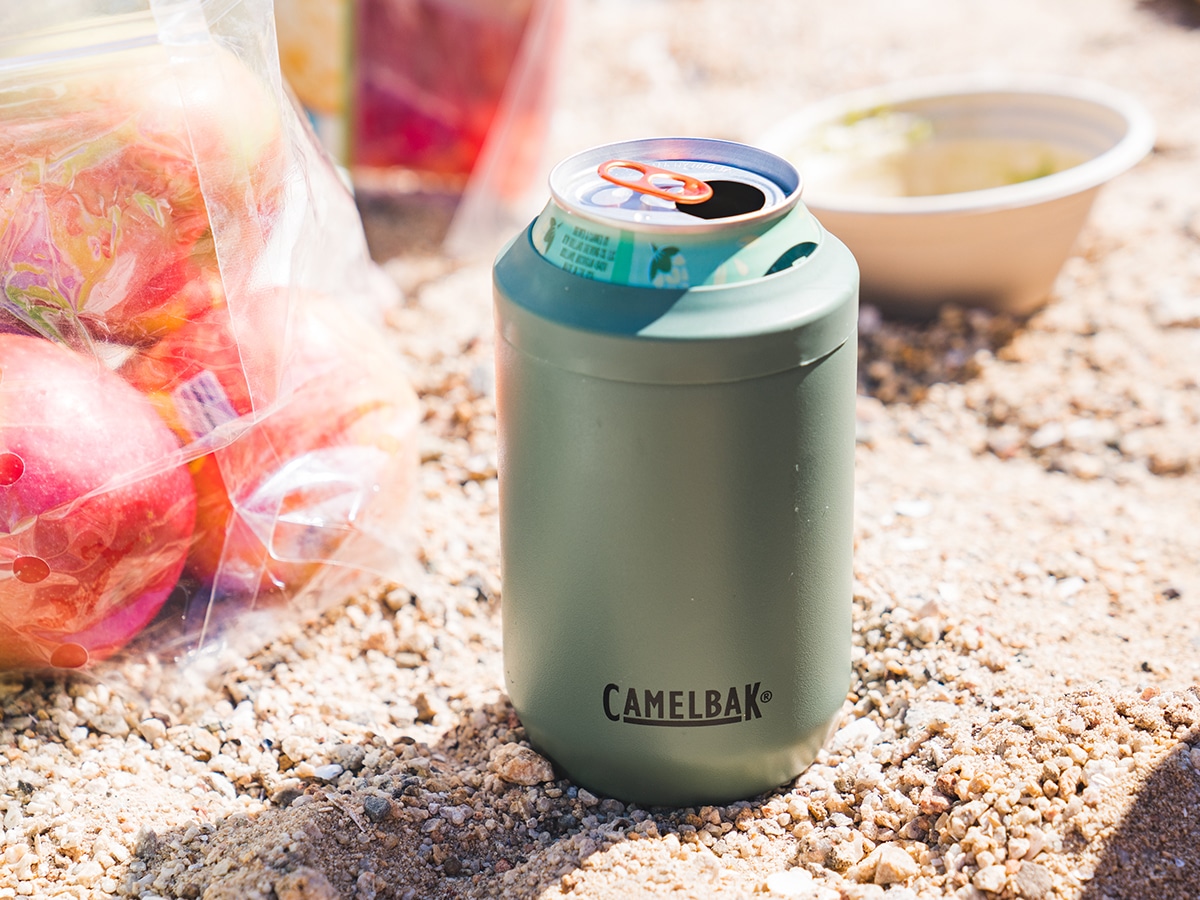 CamelBak Can Cooler
Help Dad keep his drinks at the optimum temperature with this can cooler, uniquely designed for an Australian-specific fit that accommodates a range of 375ml cans and bottle sizes. Whether he uses it to keep his favourite craft beer chilled or to ensure his can of Coke remains 100% refreshing, this cooler's double-walled, vacuum-insulated stainless steel construction will ensure his beverage is icy cold, while allowing his hands to remain dry.
Dishwasher-safe and available in Black, Dusk Blue, Moss, and Navy finishes, this cooler is sure to elevate every sip Dad takes this Father's Day.
Price: from AU$34.99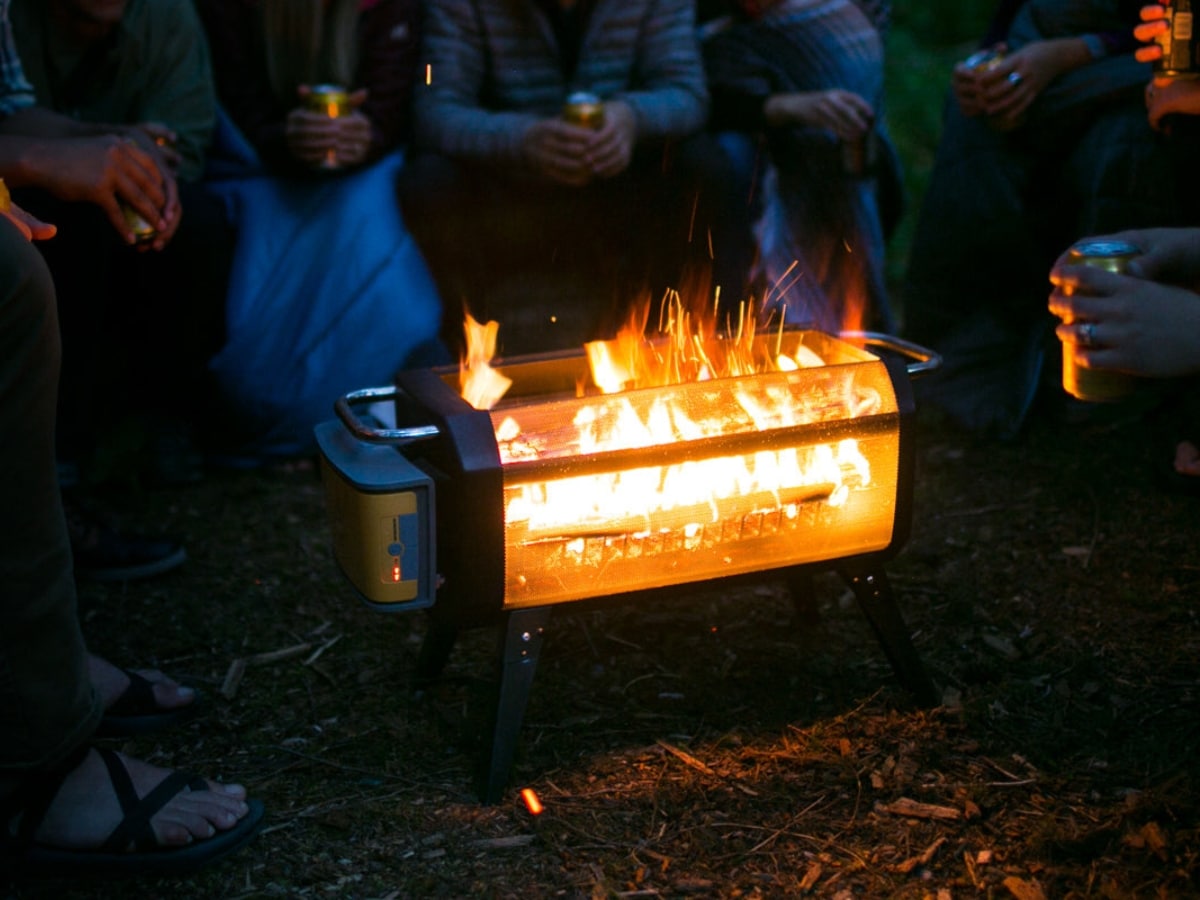 BioLite FirePit+
Want to enjoy the warmth, smell, crackle and feel of a wood campfire without any of the suffocating smoke? Biolite's FirePit+ is your smokeless solution. Their portable fire pit's patented airflow system ensures hyper-efficient flames and clean combustion, so you don't have to worry about it getting in your eyes or on your clothes. Designed for a variety of outdoor activities, their high-tech design allows you to cook dinner, roast marshmallows, or simply kick back and relax all at your own convenience.
Using either charcoal or wood for fuel, it has a durable enamel coating and larger perforations within the mesh, allowing a more radiant heat for those cooler nights. We also love that this versatile charcoal grill has four fan speeds to choose from, allowing you to control the size of the flames, and the removable grill is ideal for hibachi-style cooking. Best of all, the unit includes a rechargeable battery to operate the fan and a free app to control the fire pit via Bluetooth.
Price: from AU$446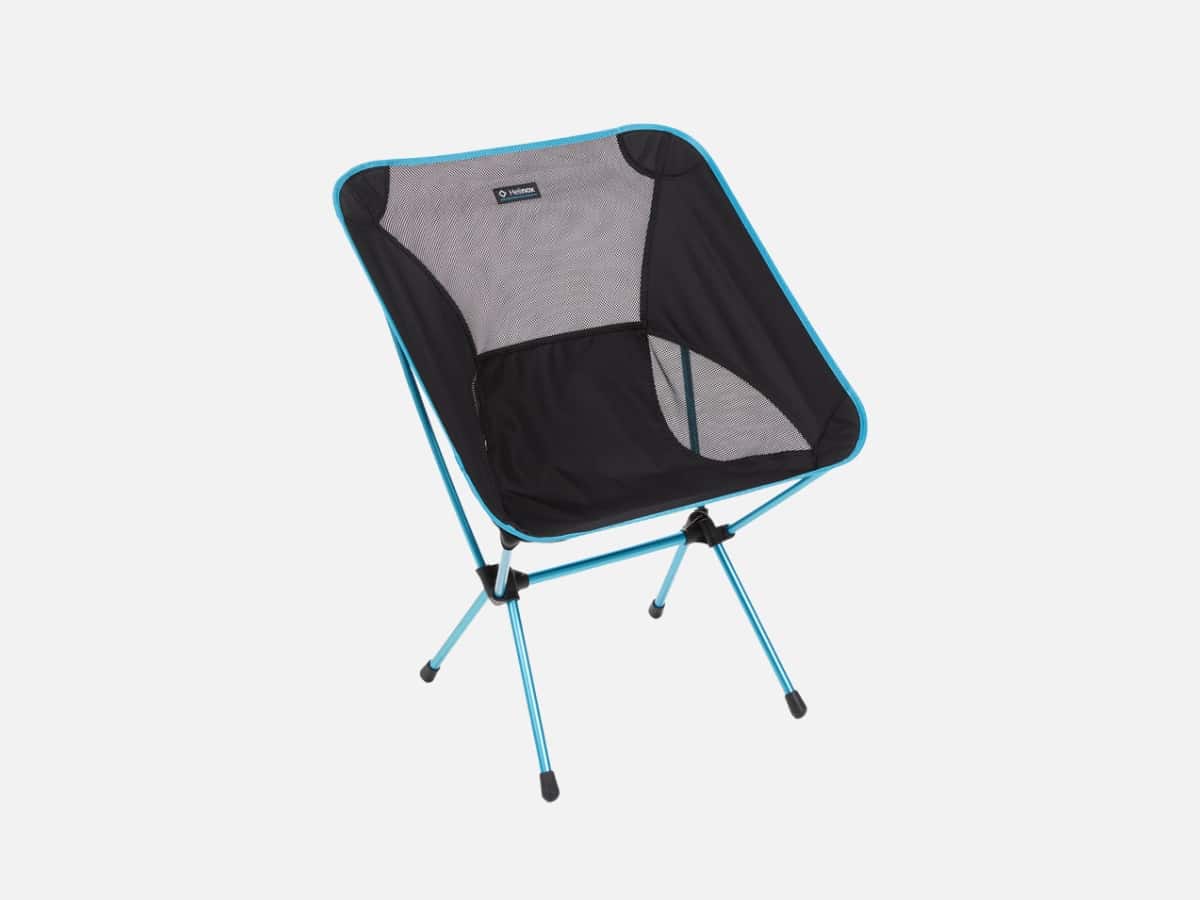 Helinox Chair One XL
We've been using the Helinox Chair One XL as our camping chair of choice for the last few years and promise the adventurer in your life will come to love the lightweight (3 lbs. 6 oz. / 1.54 kg) construction that remains extremely durable. The XL model adds extra weight carrying capacity and 40% more space, now capable of holding 320 lb / 145 kg. This camping chair packs down into a small bag that measures 12cm x 46.5cm x 13cm so it's easy to take with you on any and every adventure. The last camping chair you'll ever need to buy, and there are plenty of accessories to go with it.
Price: from AU$249.99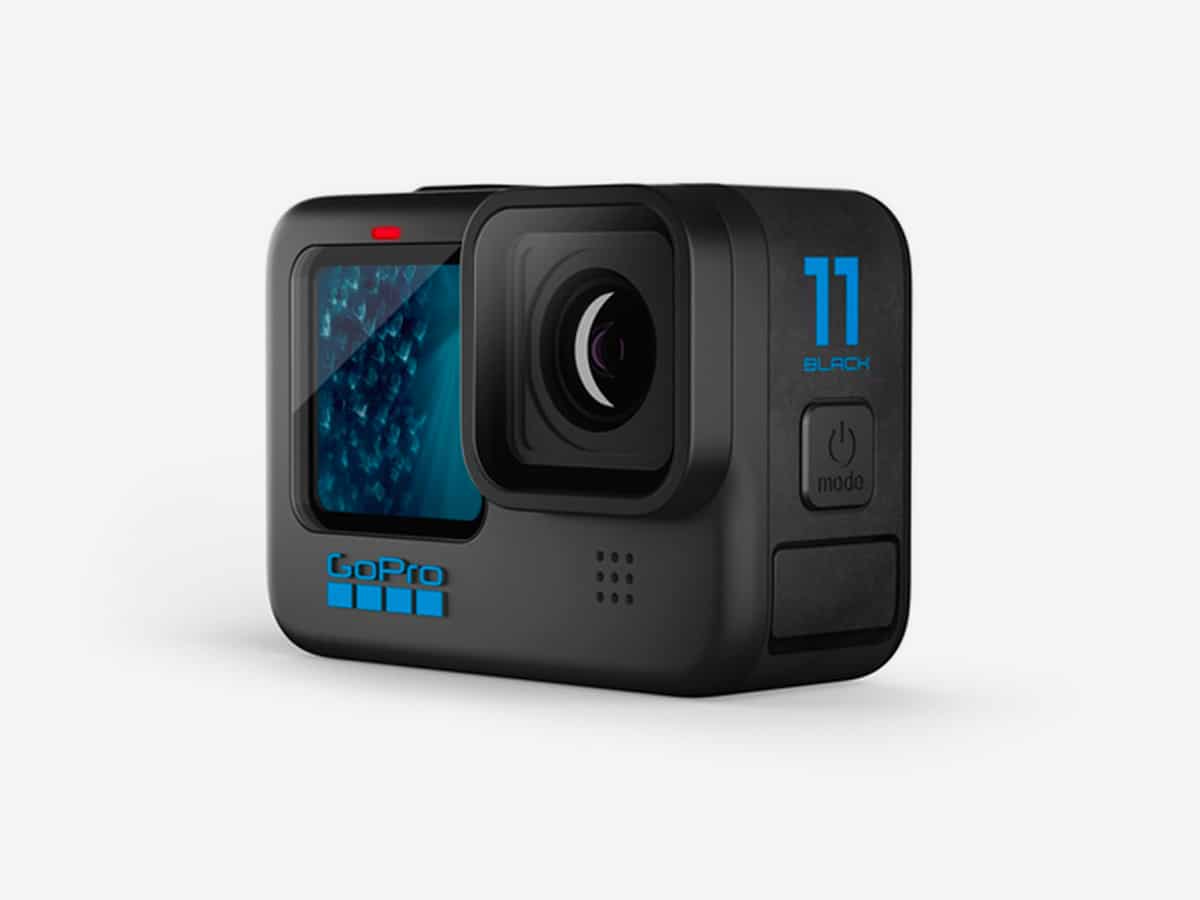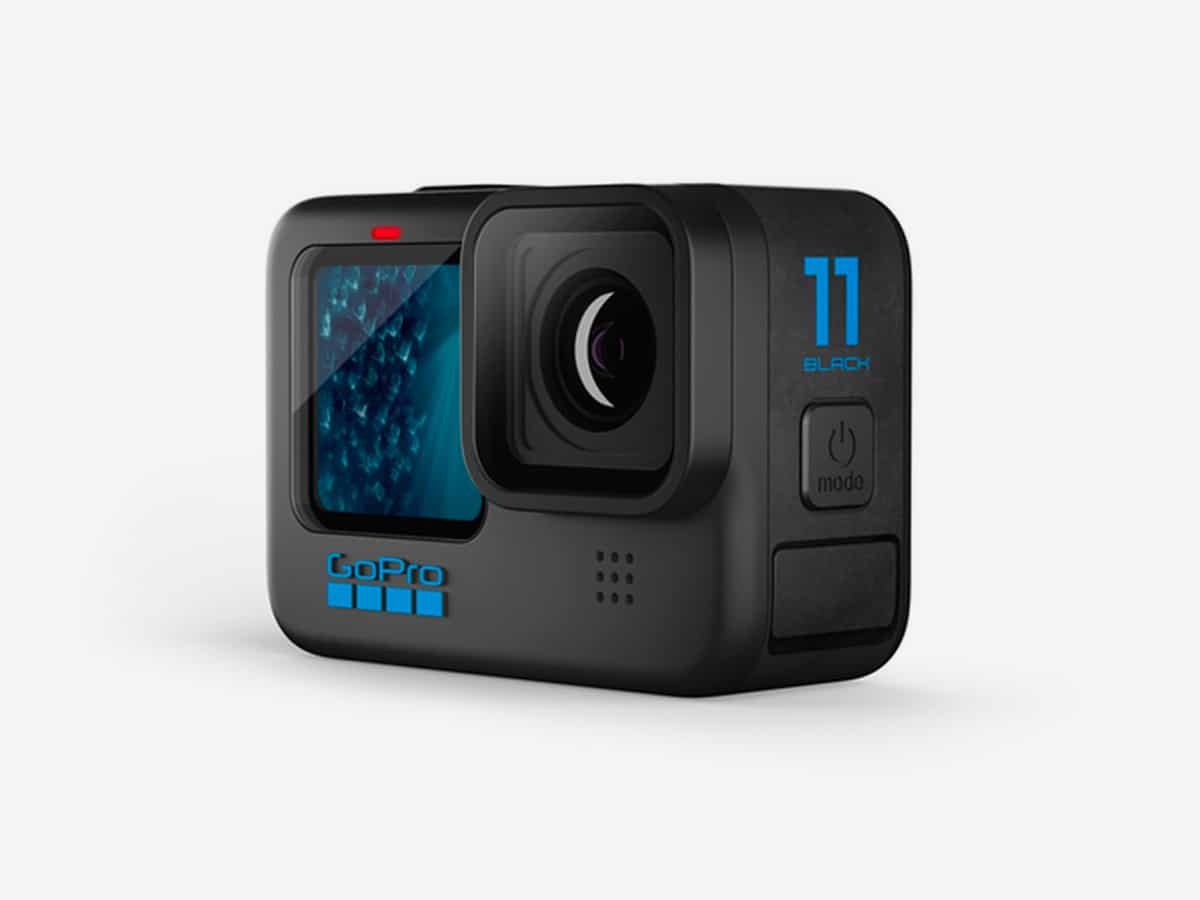 GoPro Hero 11 Black
We've tested both the Hero 10 Black and the new DJI Action 4 but there's no replacement for resolution and the Hero 11 Black wins this contest every day of the week. It's our number one recommended action camera and with the addition of 10-bit colour and 5.3k resolution it's easy to see why.
GoPro didn't stop there and the most notable change will arrive when you turn the camera on its side and shoot in the Instagram and TikTok-friendly 9:16 aspect ratio. Here, the camera will offer the widest angle 16:9 shot ever produced natively in a HERO camera. They're calling it 'SuperView' and it's now available in 5.3K60 and 4K120 so your videos will be super crispy.
Price: from AU$649.95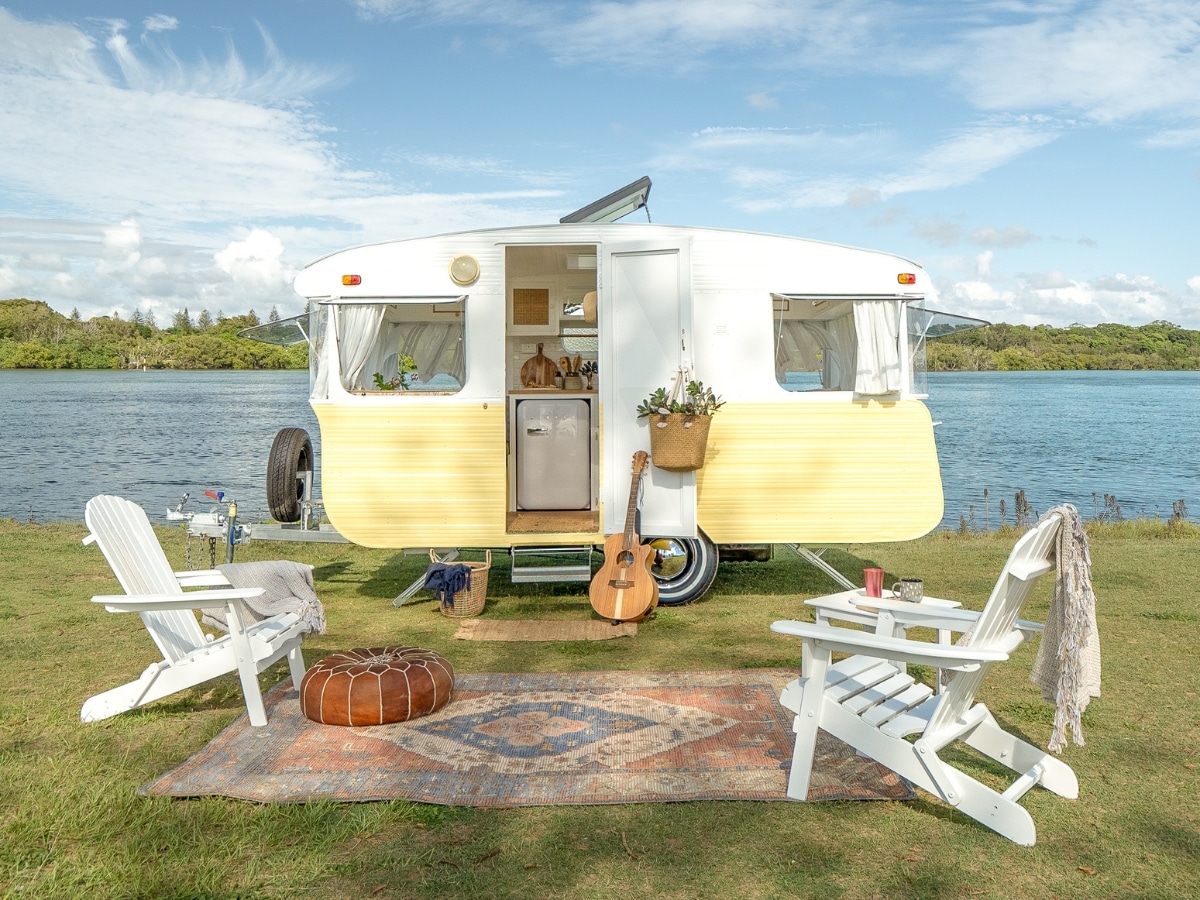 Camplify
Like Airbnbs for camping, Camplify is a great option if you're looking to get out and explore the country over a weekend but don't want to commit to purchasing and storing a caravan or camper trailer yourself. The brand connects its network of over 5,000 van owners to adventurers in cities all around the country who can rent out a van for short periods. It's also a great platform if you own a van and you want to free up some space in your driveway or garage.
Price: from AU$40 per day
Oru Folding Kayak Haven TT
Nothing says adventure like a portable folding Kayak that can hold a couple of people and save storing and transporting a traditional kayak. The top-of-the-range Haven TT is made from 5 mm double-layered, custom-extruded polypropylene with a 10-year UV treatment yet still remains half the weight of a traditional double kayak (41 pounds). This thing is as strong as it gets and now packs extra-sturdy straps, buckles, and reinforced rails for holding accessories.
Price: from AU$2,899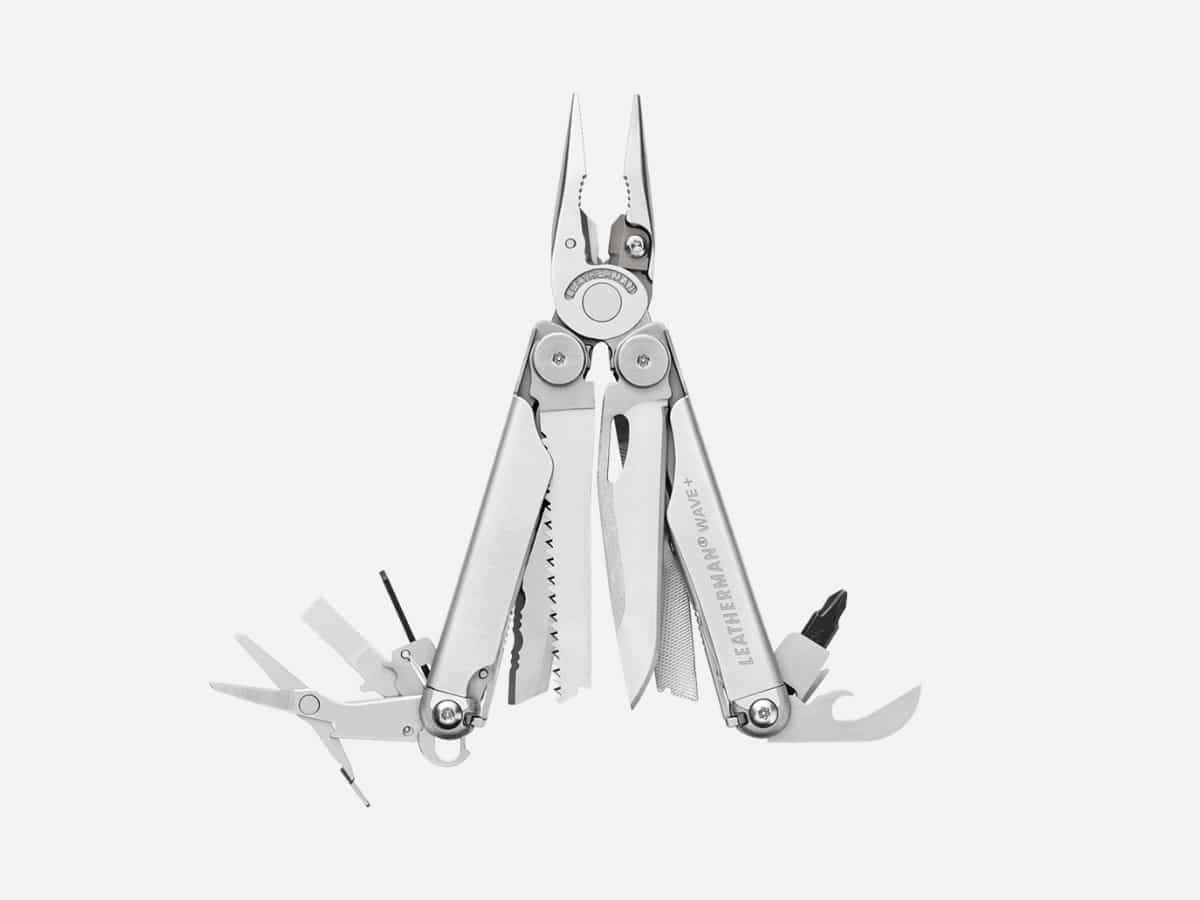 Leatherman WAVE+
Grab yourself the most popular Leatherman Multitool, recently updated with premium replaceable wire cutters allowing any adventurer to tackle everything from setting up the tent to pulling out splinters. The new and improved design features larger knives, stronger pliers, longer wire cutters, and all-locking blades, fitting more functionality than ever.
Price: from AU$264.95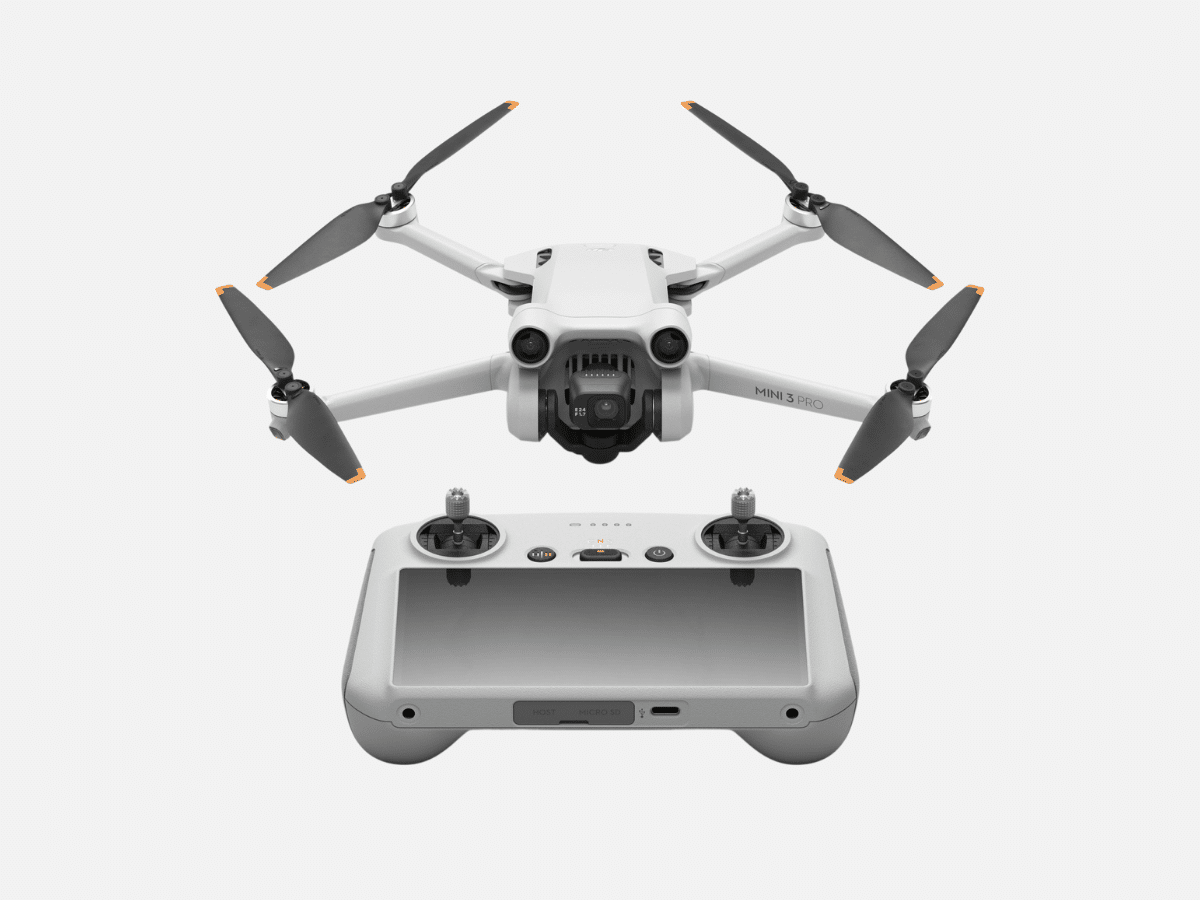 DJI Mini 3 Pro
We've been testing the DJI Mini 3 Pro since it was released back in May of last year and it's become a staple addition to our social media production. Capable of shooting stable 4K/60fps footage yet remaining under 249 grams for legal requirements, it's a great beginner drone. In our review, we noted how the drone can take care of most of the filming angles for you with the MasterShots mode – which keeps the subject in the centre of the frame while executing different maneuvers in sequence to generate a short cinematic video. There's also the capability for shooting in D-Cinelike 10-bit colour.
Price: from AU$1,299
RELATED: Read our full hands-on review of the DJI Mini 3 Pro.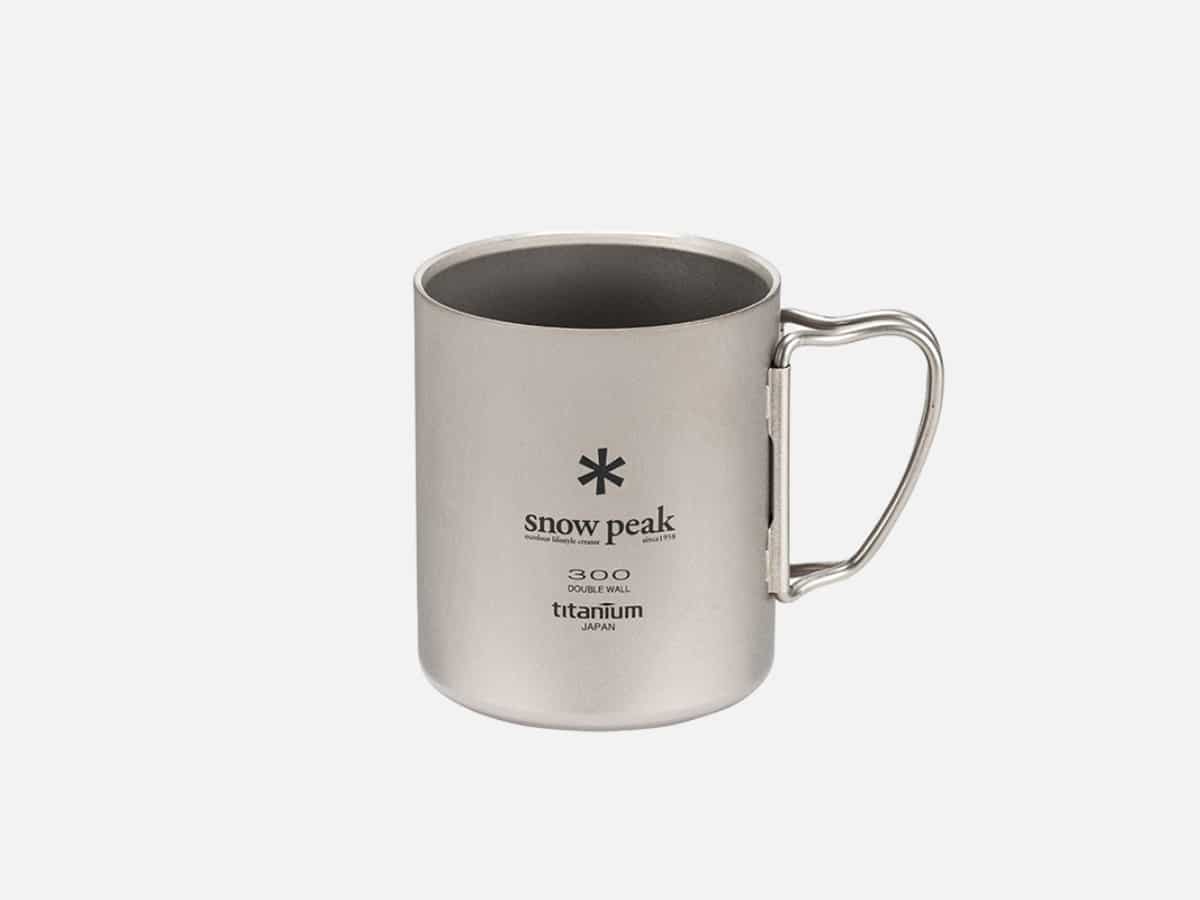 Snow Peak Ti-Double 300 Mug
If you want the best camping mug that's ever existed, check out this titanium mug from Snow Peak. The Japanese brand makes some of the best camping accessories known to man and this mug is no different made from Japanese titanium and featuring double-wall insulation it keeps beverages warm or cool.
Price: from AU$60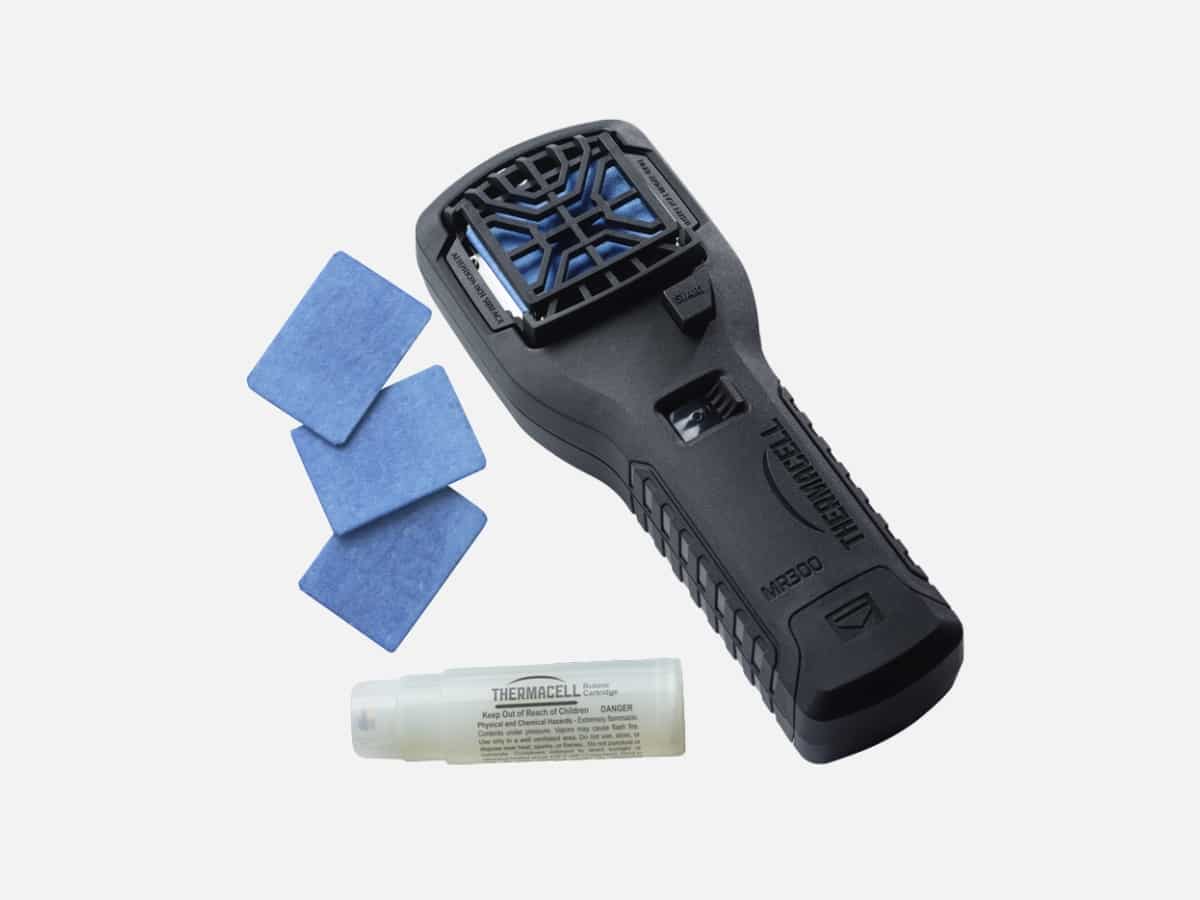 Thermacell MR300 Portable Mosquito Repeller
Forget smelly mosquito coils, the Thermacell MR300 portable repelled will get rid of the nasties at your campsite by creating a 21m squared protection zone that's tested to be 98% effective. It's small, portable, and the package contains 1x Black MR300B Repeller and 12 hours of refills (3x repellent mats and 1 fuel cartridge).
Price: from AU$54.95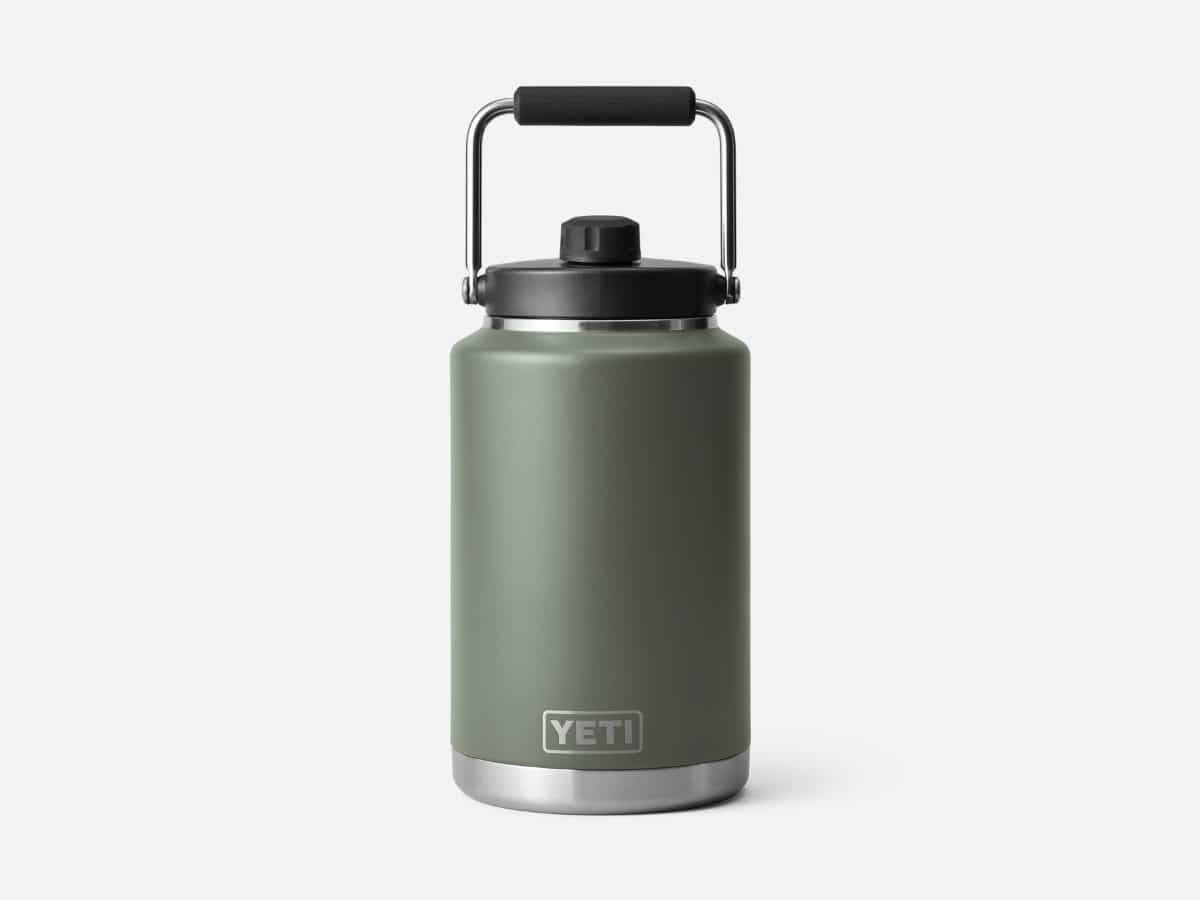 YETI Rambler One Gallon Water Bottle
You just know we had to include a YETI Rambler on our list of the best camping products for men and why not make it the big daddy of the line-up? This thing is a monster, holding 3.8 litres of water (or coffee) when you're heading out into the wilderness it's dishwasher safe and will literally last your a lifetime. Just don't try and fit it in your car's cupholder, it's 16.3 cm wide and weighs 2kg without anything in it. It's a big boy.
Price: from AU$199.95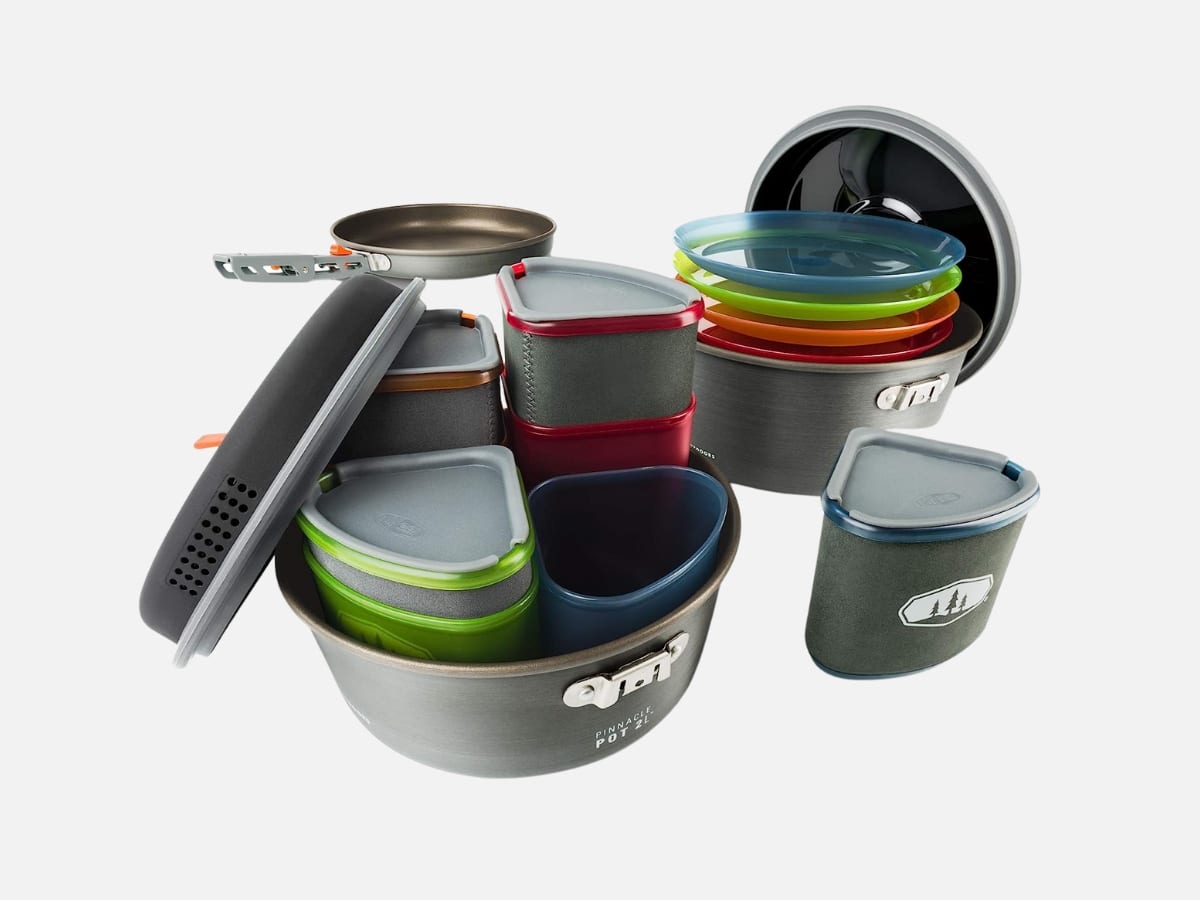 GSI Outdoors Pinnacle Camper Cooking Set
Forget the mess and pick up the outdoor explorer in your life a GSI Outdoors Pinnacle cooking set. These durable, anodized aluminium pots and pans are coated with Teflon Radiance technology to stop your bacon and eggs from sticking. However, the thing we love the most is the folding, removable handles that lock into the brackets of the pots for easy transportation. Beyond that, the heat-resistant strainer lids and silicone rings won't deform when packed as they're certified crushproof. A great camping gift for the man that has it all.
Price: from AU$250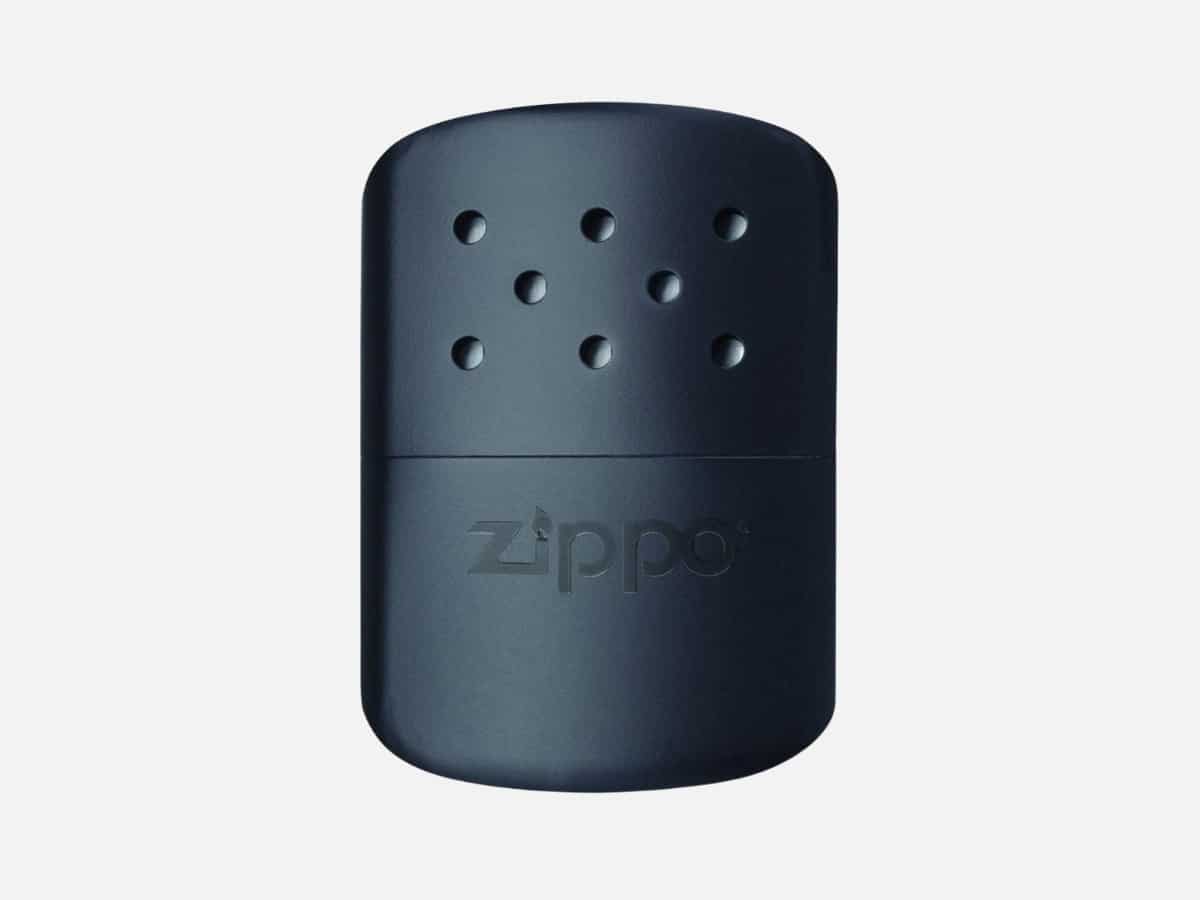 Zippo 12-Hour Refillable Hand Warmer
If you're looking for a thoughtful camping gift for him during winter, take a closer look at these Zippo refillable hand warmers that are perfect for hunting, fishing, camping, or just enjoying the outdoors without shivering. It's as simple as this; Fill up the cup, light the burner, and you'll have 12 hours of heat for your hands and fingers.
Price: from US$24.95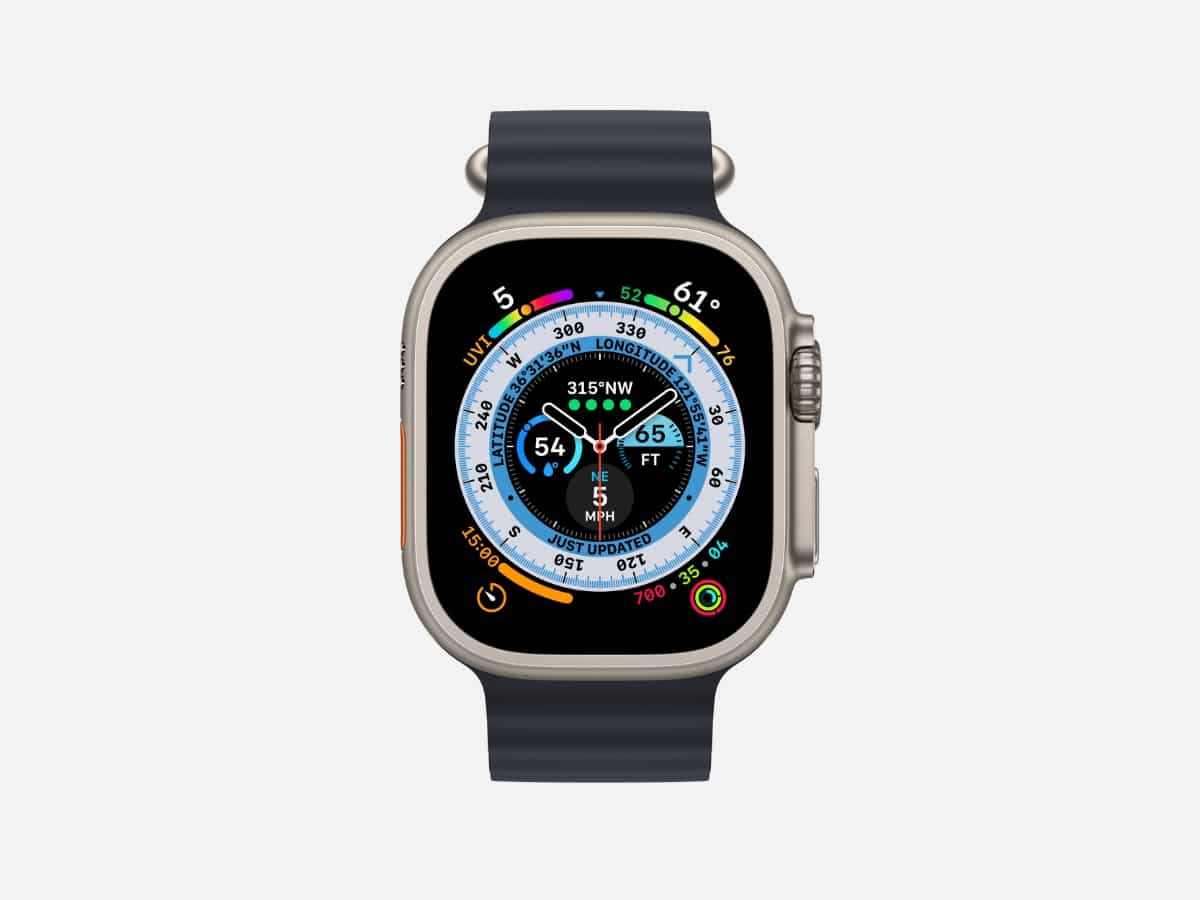 Apple Watch Ultra
When you're shopping for an adventurous Apple user that has it all you can't look past the Apple Watch Ultra. Designed from the ground up for outdoor adventures, the watch can measure performance, such as Stride Length, Ground Contact Time, Vertical Oscillation, and Running Power and includes new workout views, such as Segments, Splits and Elevation. The hardware is great to use as well, with a new Retina display that offers up to 2000 nits of brightness (2x brighter than any Apple Watch display). Battery life is stout with up to 36 hours of battery life with the iPhone present.
Price: from AU$1,299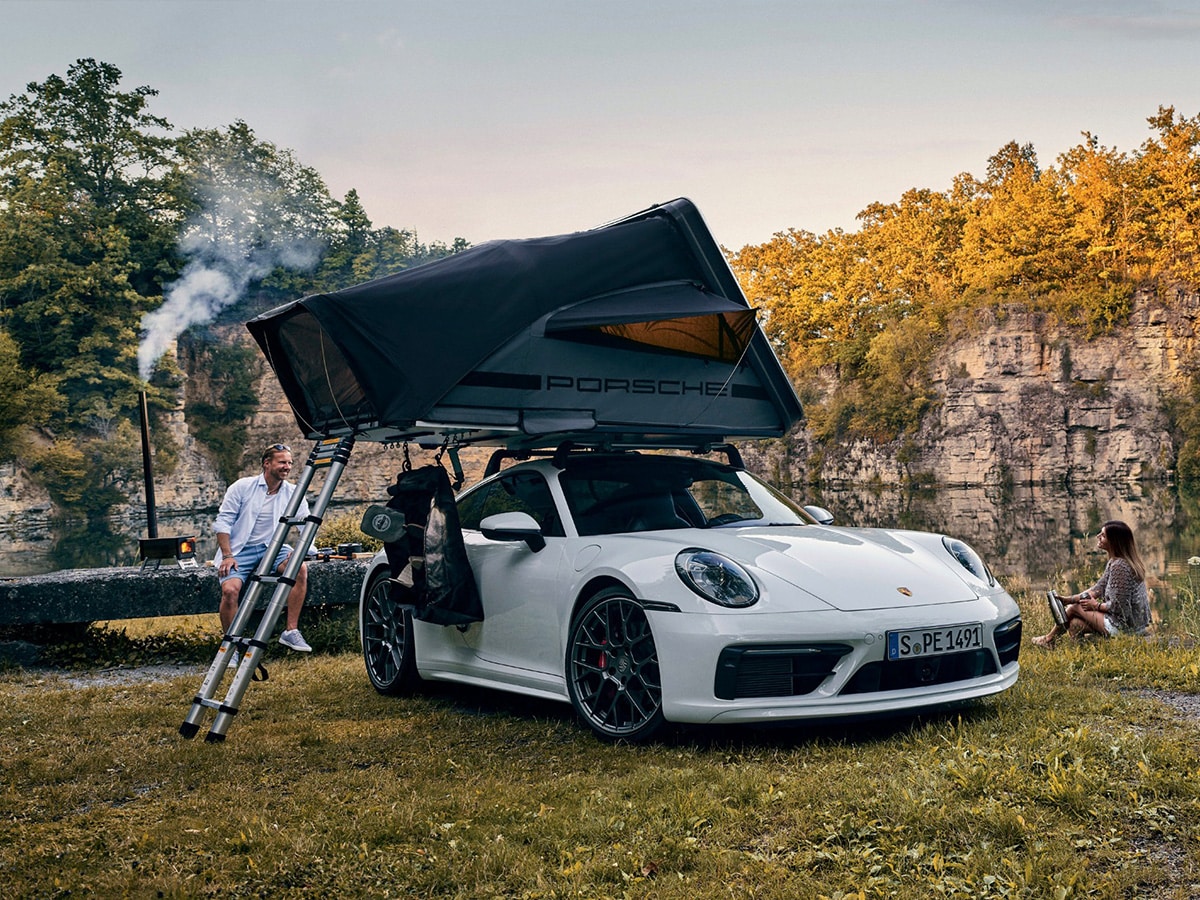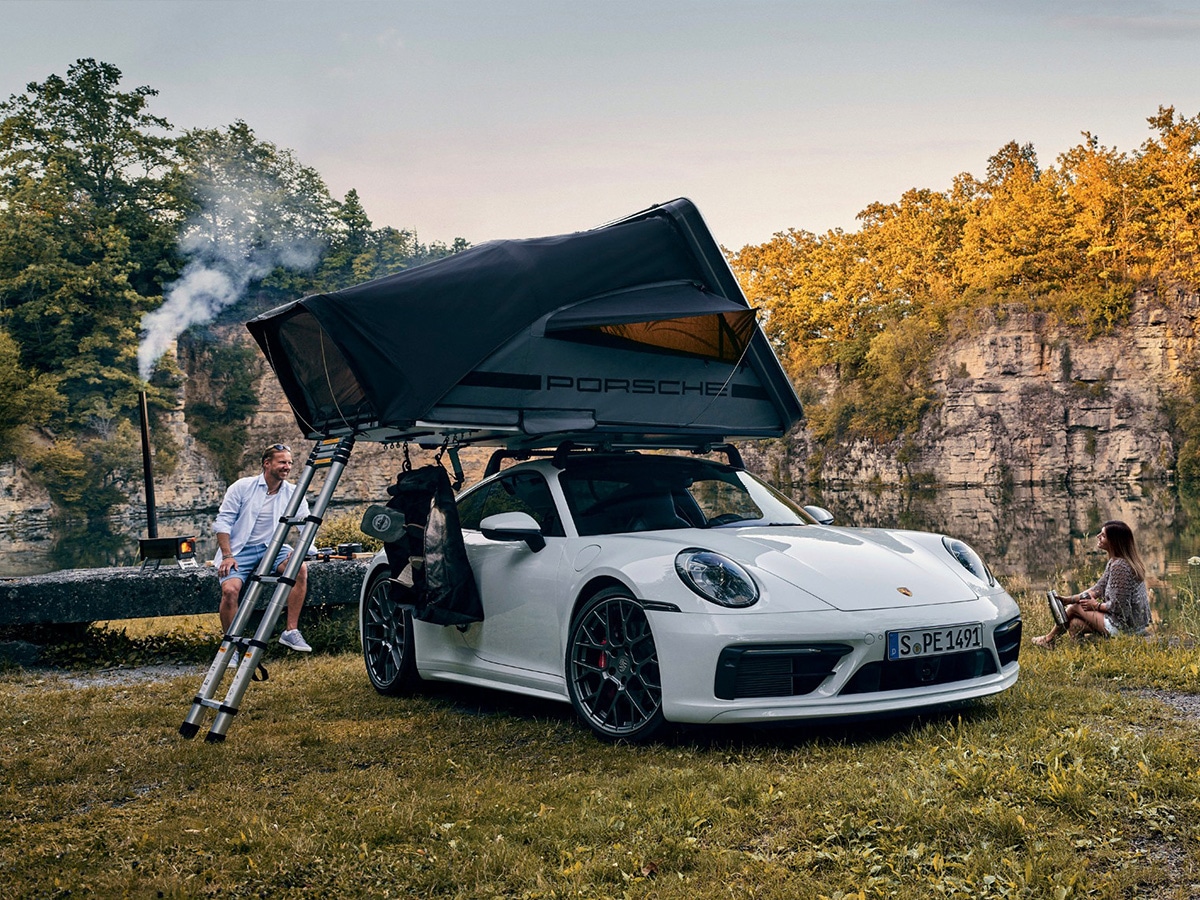 Porsche Tequipment Rooftop Tent
Porsche-level quality camping equipment for your adventures? Shut up and take my money! Provided you own a Porsche Macan, Cayenne, Panamera, Taycan or 911 (because a new Porsche is not included in this price tag). If you do, then the uber-luxurious and ultra-comfortable $7,000 Porsche Tequipment Rooftop Tent is for Tasteful Exploring and will take your adventures to the next level!
Price: from AU$7325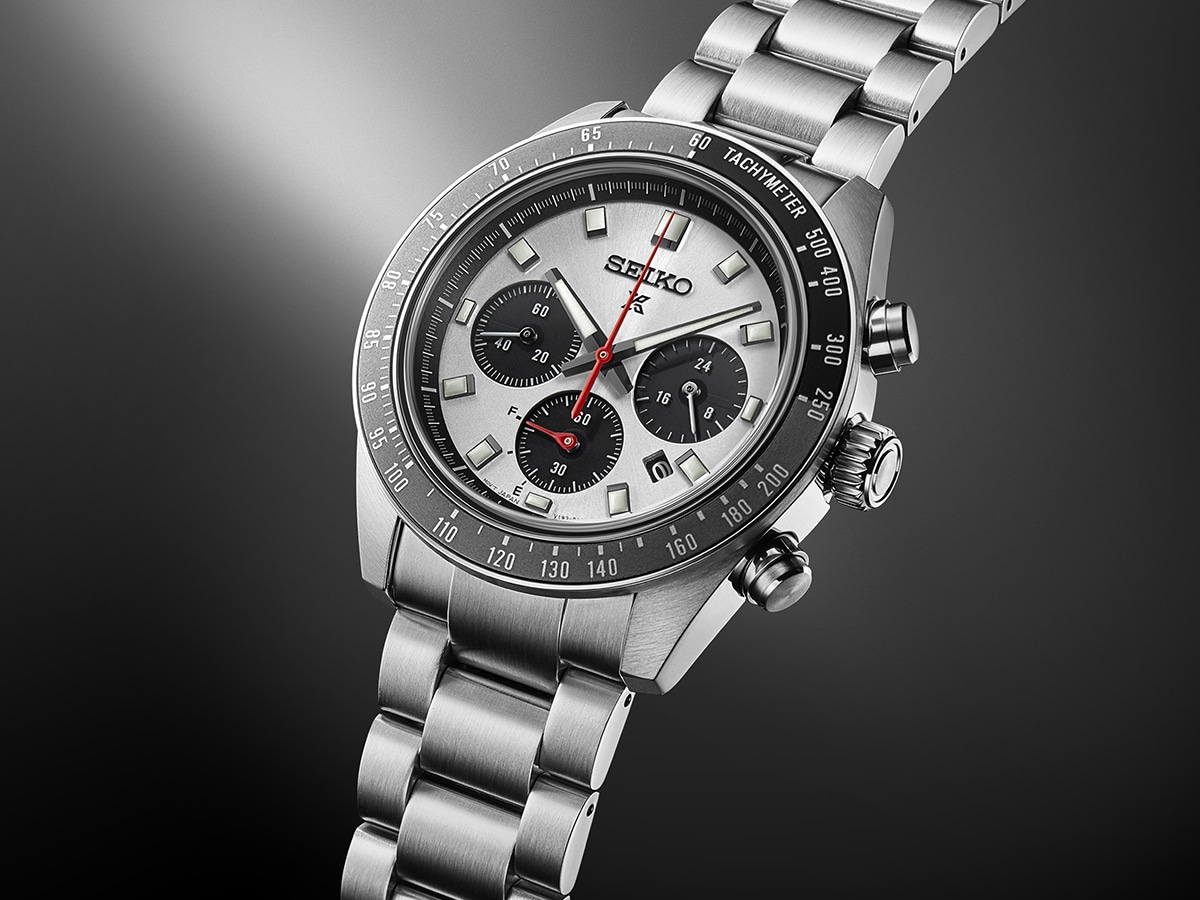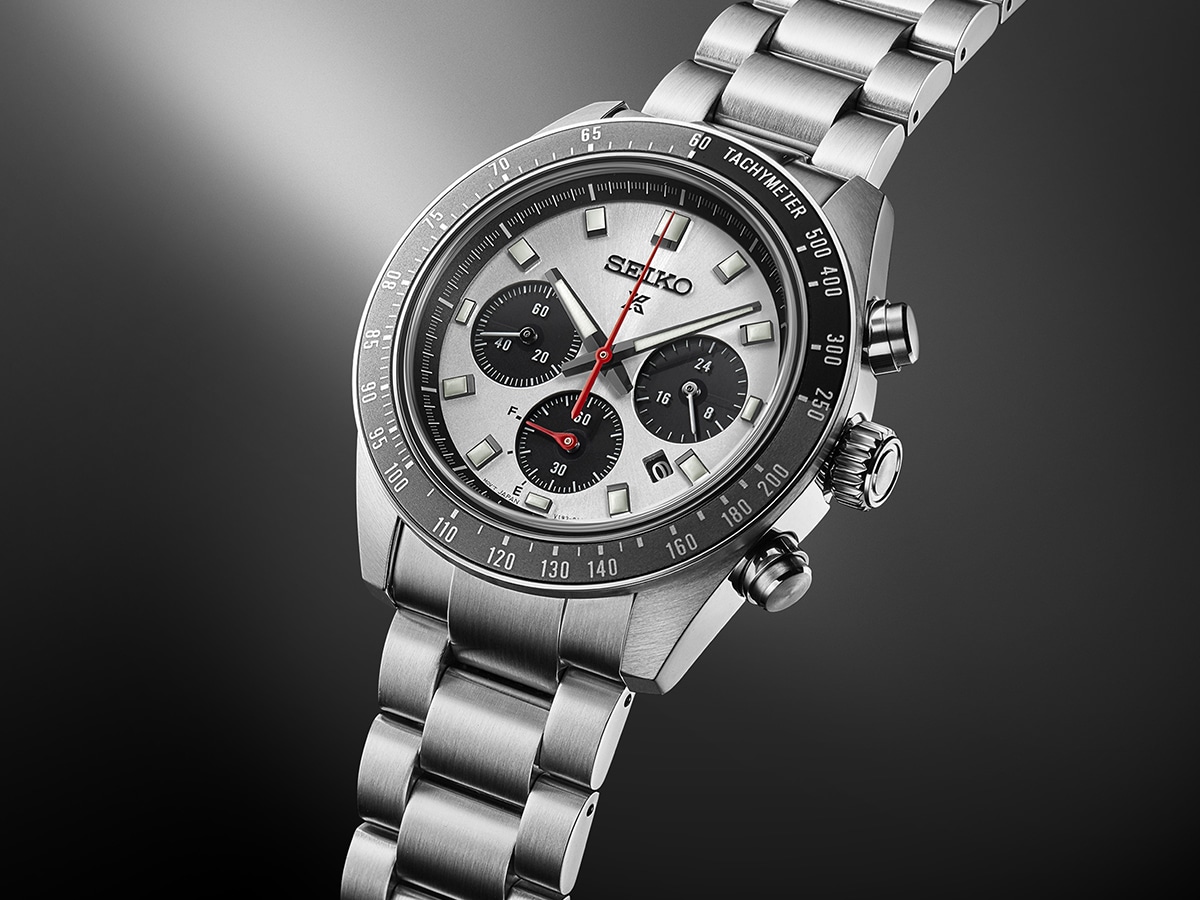 Seiko Prospex Speedtimer Solar Chronograph
Heritage meets innovation with the Seiko Prospex Speedtimer series, which brings vintage design into the current era. Drawing upon the iconic style of the 1960s and 1970s predecessors, each model runs on in-house solar Calibre V192 and delivers a host of contemporary functions. Additional touch-ups such as a 39mm case diameter and curved sapphire glass were likewise applied in accordance with modern expectations.
Available in a variety of iterations, the Seiko Prospex Speedtimer features a 60-minute chronograph, 24-hour subdial, and touch-activated power reserve indicator. Combine that with a coloured aluminium bezel and you get a bona fide sporty stunner, which wears its functional layout like an aesthetic coat of armour. The watch is water-resistant to 10 bar, treated with Lumibrite, equipped with a hairline-and-smooth polished bracelet, and always ready for action. Are you?
Price: from AU$1,050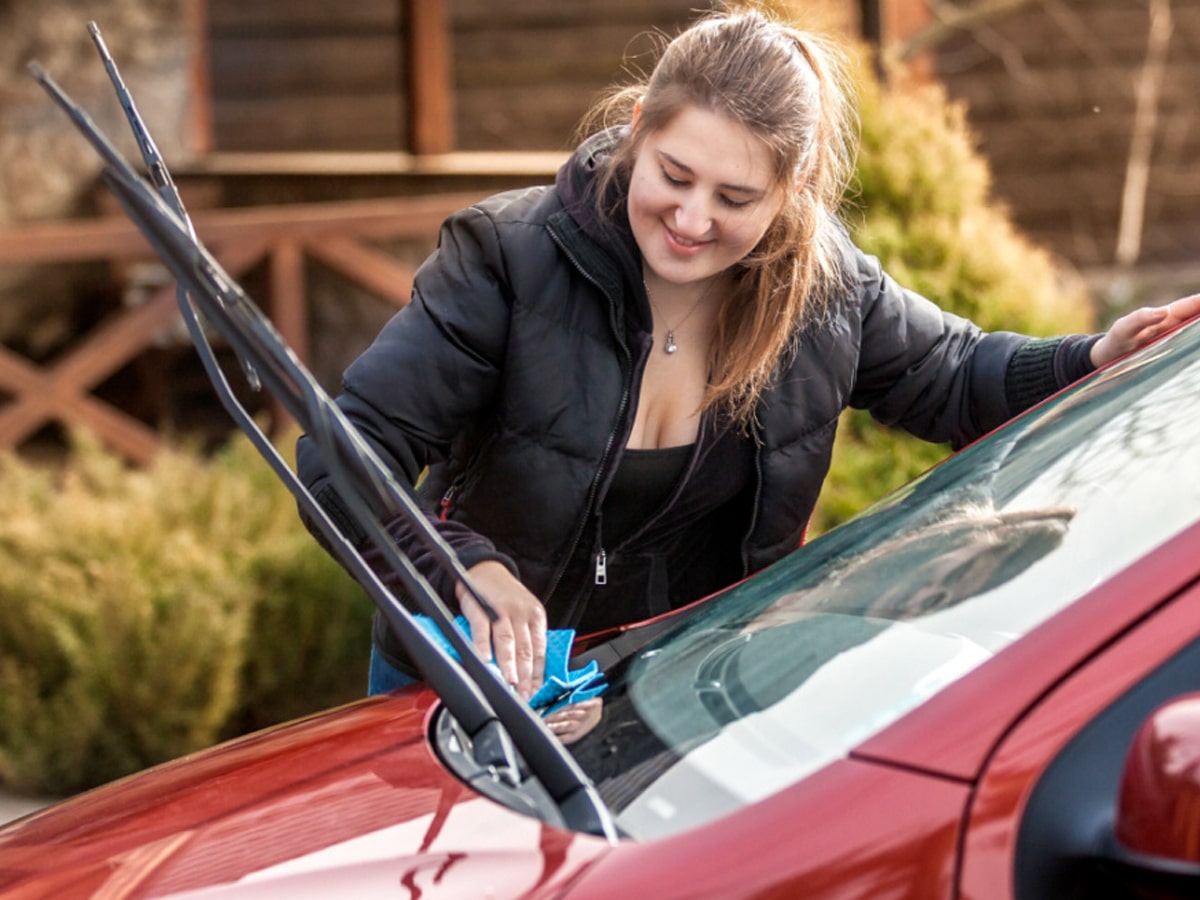 Wipertech Wiper Blades
There's nothing worse than getting caught in the rain with a sub-par set of wiper blades. Without clear vision, driving can be dangerous, tricky and painful, thankfully, Aussie business Wipertech has you covered. Made with high-quality natural rubber, these blades are designed to withstand almost any weather condition and what's more, they'll fit any vehicle. Simply enter your vehicle make and model at the Wipertech website and select your kit – front, back or both, to get cracking.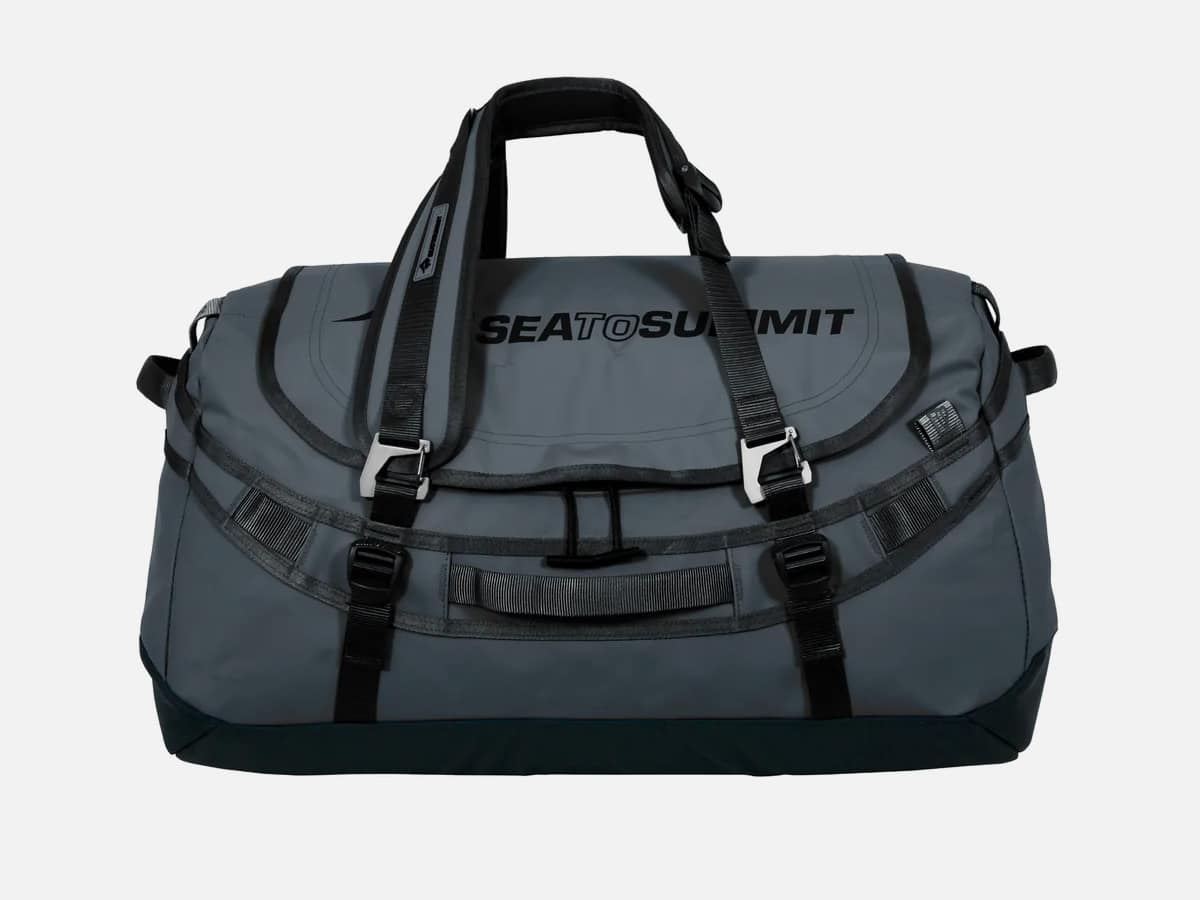 Sea to Summit – Duffle Bag 65L
Whether you're trekking, travelling or hauling outdoor gear, Sea to Summit's Duffle Bag 65L sets a new benchmark for functionality and quality construction. Featuring a large lid for easy packing and fast access to gear, this carrier is essential for those looking to upgrade and enhance their next adventure.
These rugged load-hauliers are designed for a variety of expeditions, boasting multi-functional handles that provide three carry options: hand grip, backpack or single strap mode. Furthermore, it's made from super tough materials like 1000D nylon and waterproof tarpaulin laminate, keeping your valuables safe in any and all weather conditions.
Price: from AU$249.99
RELATED: These are the best duffle bags to use right now.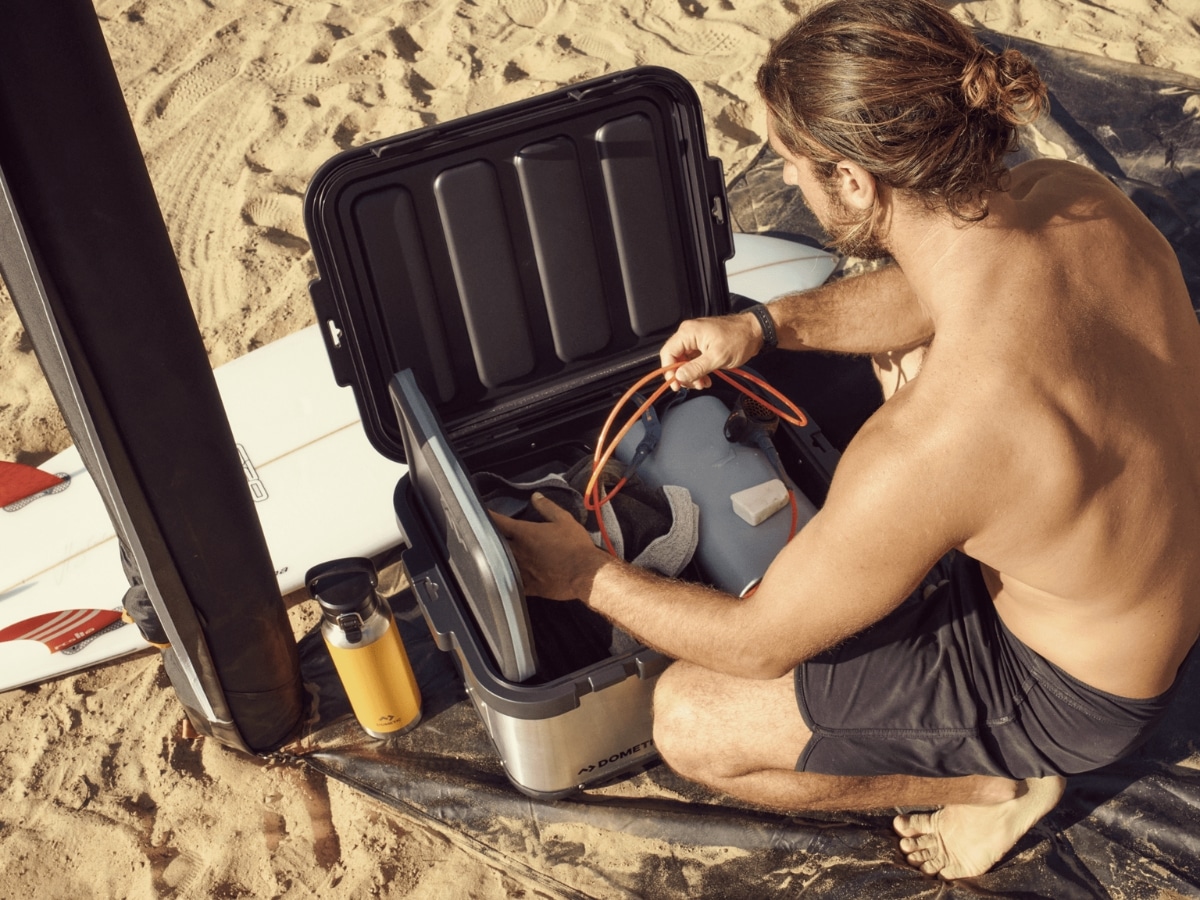 Dometic GO Hard Storage 50L
Storage is one of the most important things to shop for when you're looking to gift something to a camping and outdoor fan. When Dometic released their new GO series of products we just had to put a few of them to the test, including this Dometic GO Hard Storage 50L container. It's stackable, ergonomic to lift and carry, and built to last with construction from aluminium and high-impact-resistant polymer. The ability to store two Portable Soft Storage containers is particularly useful when you're camping.
Price: from AU$199

Patagonia Fitz Roy Sleeping Bag
Sleeping in -7° C temperatures doesn't sound too enticing without the Patagonia Fitz Roy Sleeping Bag. Keep your bits and pieces from freezing off during your winter adventures with this streamlined, 800-fill-power Advanced Global Traceable Down sleeping bag with a 3D-engineered hood built for high-efficiency warmth that's suitable for adventurers as tall as 6'6" (198cm). It's so roomy; Michael Jordan, Rob Gronkowski and Charles Barkley would all fit comfortably!
Price: from AU$649.95

The North Face Retro 1986 FUTURELIGHT Mountain Jacket
Transport yourself back to 1986 – Bob Hawke, New Coke, DeLoreans – wearing the Unisex Retro FUTURELIGHT Mountain Jacket from The North Face Sustainable collection. Inspired by the old-school design of the eighties, this jacket has all the bells and whistles to deliver an optimised combination of breathable-waterproof protection no matter the adventure, whatever the weather.
Price: from AU$600

The Prepster Lite 3-Day Emergency Kit
With the trimmed-down Prepster Lite emergency kit, a single person can survive for 72 hours following a major emergency. Stocked with potentially life-saving supplies like first aid essentials, food and water (with up to a 5-year shelf life), inside, you'll find a range of emergency tools and premium comforts that you HOPEFULLY won't ever have to use. But if you do, having the Prepster Lite 3-Day Emergency Kit could be the difference maker.
Price: from US$165

The James Brand The Ellis Knife
Say hello to the Ellis Knife, the sold-out mainstay pocket knife from The James Brand with a trick up its sleeve: multiple tools for maximum in-pocket functionality. It's a scraper, flat-head screwdriver and a pry bar, all built around a partially-serrated Swedish Sandvik 12C27 stainless-steel blade with a deep-carry wire clip for your pockets. EDC enthusiasts and adventurers will love the bold new look and redesigned form function of this daily workhouse tool.
Price: from AU$199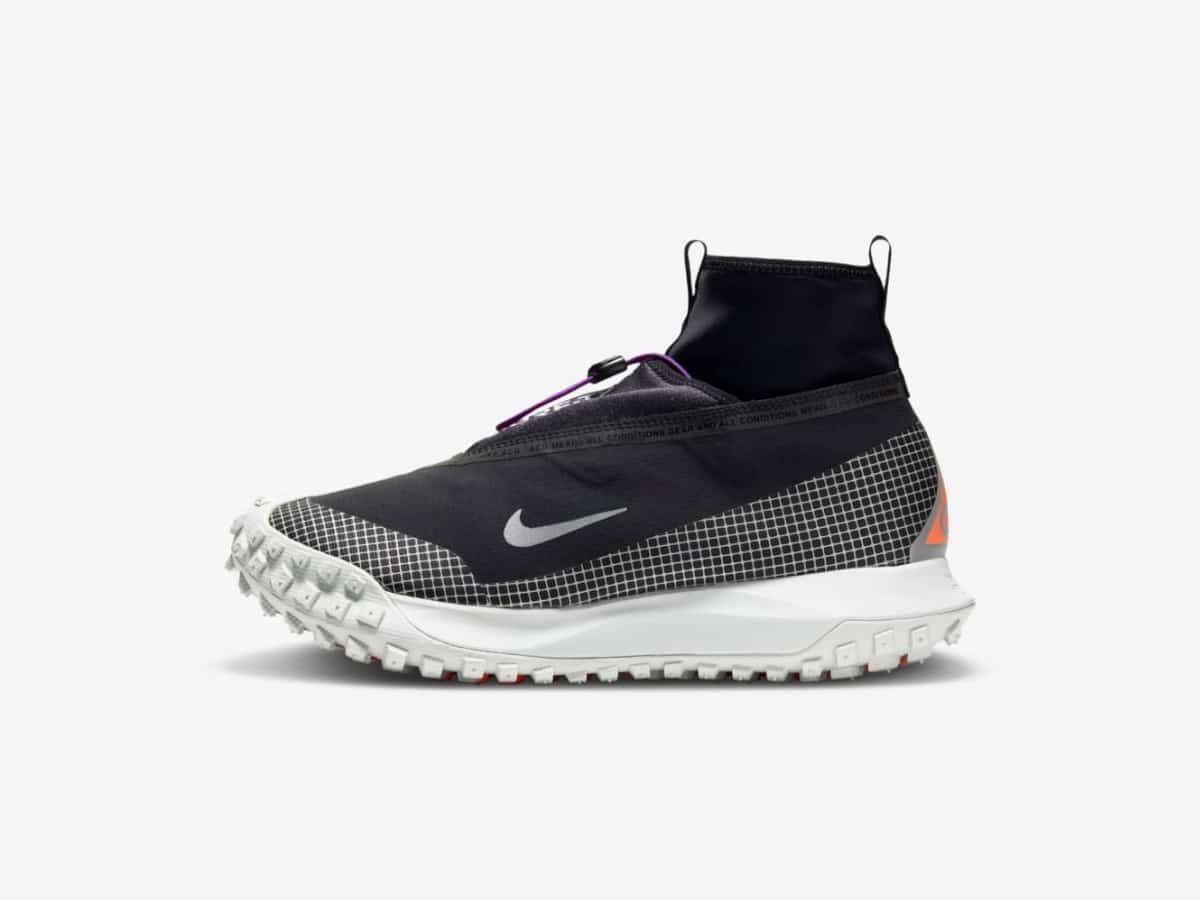 Nike ACG Mountain Fly GORE-TEX
Nike is adding GORE-TEX to another pair of sneakers with the sole purpose of keeping your feet protected while you explore the city, the woods, or wherever you may go. The Nike ACG Mountain Fly GORE-TEX sneakers have industry-leading waterproofing and a long-lasting, stiff rubber outsole that keeps everything snug and fit. While the flexible ankle cuff keeps out debris, the reflective design elements on the heel and lace cover improve visibility at night.
Price: from AU$290
Things to Consider for Camping Gift Ideas
When it comes to camping gift ideas, simply wrapping a bow on a new cooler isn't quite enough. In fact, if you want to get the special occasion right, there are a few things you need to consider:
Price: Perhaps the most obvious consideration, the price will inevitably play a factor in your purchasing decision. While you may want to splash out for a significant birthday or gifting event, more often than not, you'll be aiming around the $50-$100 mark. To get the most out of your alcohol gift idea, don't be afraid to shop around for the best price.
Storage: Make no mistake, camping gifts can be bulky and no one likes to receive a gift that they can't store. Make sure the person you are gifting the present to has the space to store the item before you buy it.
Alternatives to Camping Gifts
If you are looking for something other than just a great deck chair or camping essential, we've got you covered. Outside of just camping gift ideas, we've collated our favourite releases across a number of different categories. So, no matter what that special someone in your life is keen on, you'll find it here.
How Man of Many Chose the Best Camping Gift Ideas
With more than 10 years of experience sipping the best camping accessories, Man of Many's editors are sticklers for research and certainly know a thing or two about travel. This list of gift ideas was curated through the personal experience of experts, alongside extensive and online research from camping stores and retailers. Each product on this list was checked by the Man of Many staff prior to publication for the official tick of approval. You can review our editorial policy here surrounding how we maintain our independence in our editorial reviews.
Camping Gifts FAQs
What items are necessary for camping?
When it comes to camping, the essential items include water bottles, sleeping bags, tenets, camping pillows, headlamps, camping chairs and tables, along with a mixed-use shove and axe for firewood.
What should you buy for camping?
While camping accessories can get expensive, the reality is that you only really need the essentials. As long as you have light, shelter, food, water and a first aid kit, you will be covered.
What is the most popular food for camping?
The best foods for camping are those that can be easily made with little preparation. For this reason, burgers, hot dogs, beans and chilli all make for great camping food sources.