Stern Launches 'Jurassic Park' Pinball Machine
Insert the obligatory line about this pinball machine being 65 million years in the making. Yes, Jurassic Park is back, and this time the famous franchise is loaning out its dinosaurs to the equally as famous makers of pinball machines—Stern. The Jurassic Park Pinball Machine follows up on the recently released Godzilla model. For this machine, Stern is taking players to Isla Nublar, where they will be able to run with escaped dinosaurs while fleeing from an erupting volcano.
"Jurassic Park is an iconic film featuring something we all love…dinosaurs!" says Gary Stern, the Chairman and CEO of Stern Pinball, Inc. "The Jurassic Park Pin is designed to provide quality family entertainment and bring pinball fun to homes everywhere. This game will be an incredible addition to any home!" As players work to rescue park staff, recapture dinosaurs, and escape the island, they'll be treated to the incredible details of the Jurassic Park Pinball cabinet. Hand-drawn artwork decorates the cabinet in conjunction with high-definition graphics and animations displayed on the LCD display. An interactive, sculpted T-rex, Spinosauraus, and a group of Raptors all play on the field as well. Flashing LEDs create a light show that fires up in sync with the Jurassic Park theme music. And what about gameplay? "Fast flowing metal ramps, lightning-quick spinners, and kinetically satisfying physical drop targets will provide players with an adrenalized game experience packed with unmatched action and fun," explains Stern.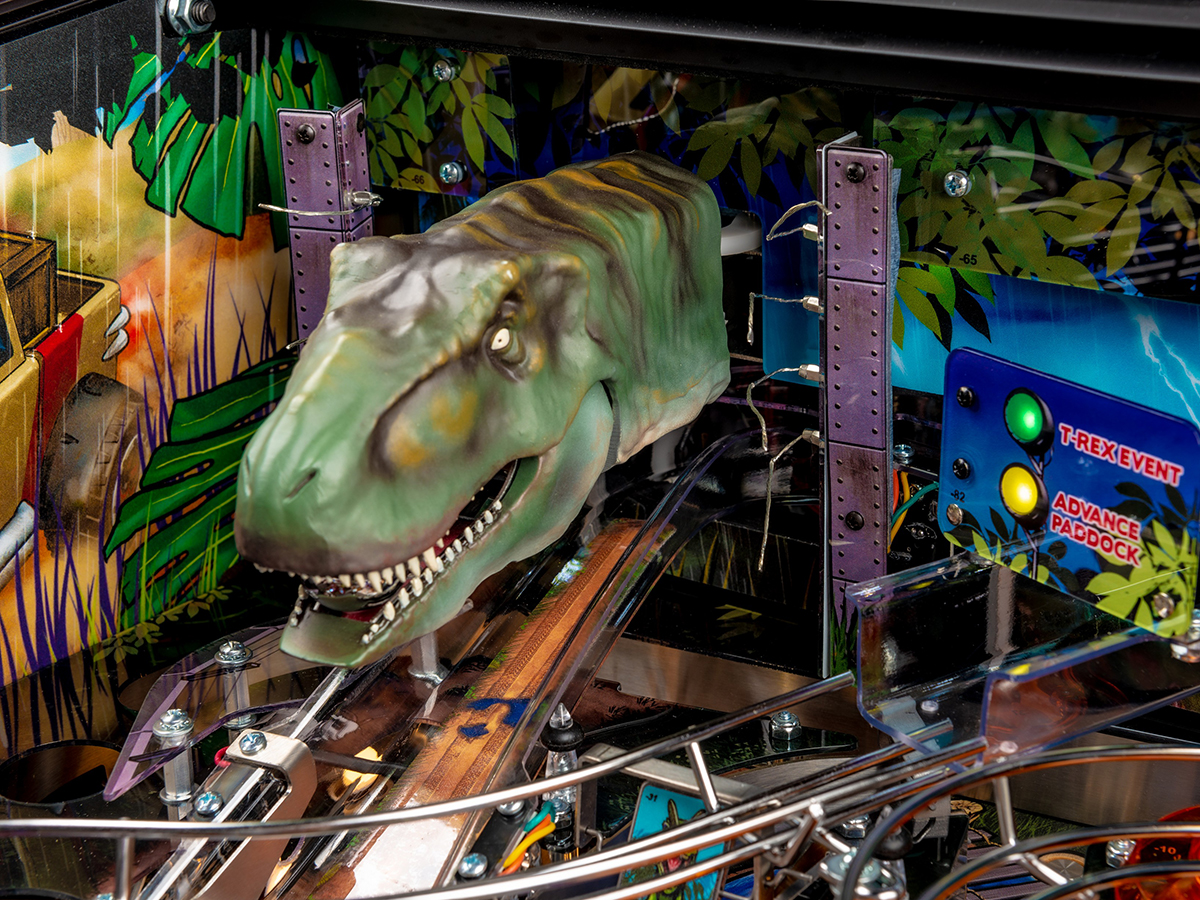 Taking your family on an unforgettable trip to a fantastical land isn't hard when you have the Jurassic Park Pinball Machine from Stern. And the best part of it? You won't have to worry about being hunted by velociraptors or chomped by a giant T-rex. You won't even have to worry about being able to play the game. Stern assures that, "The game is designed to be easy to play, but difficult to master." Not bad for something 65 million years in the making.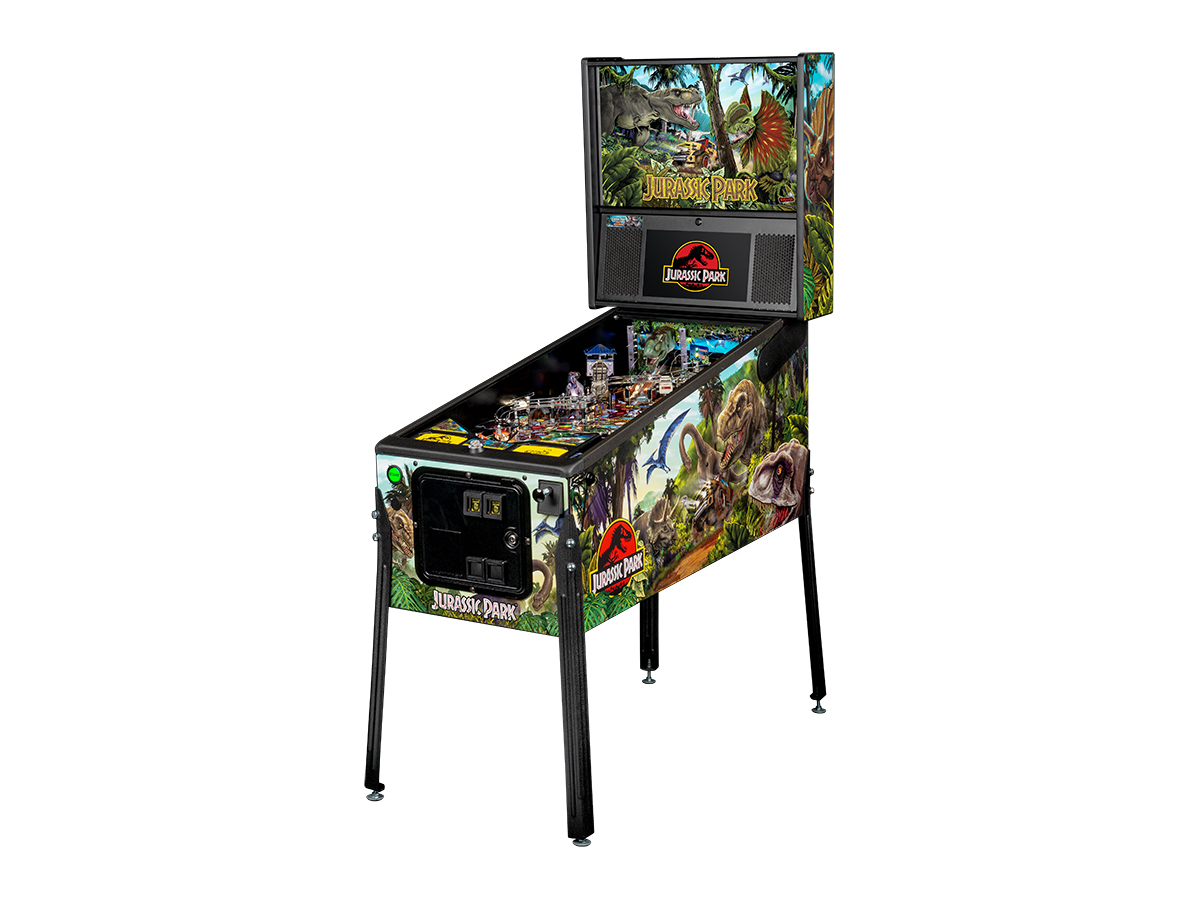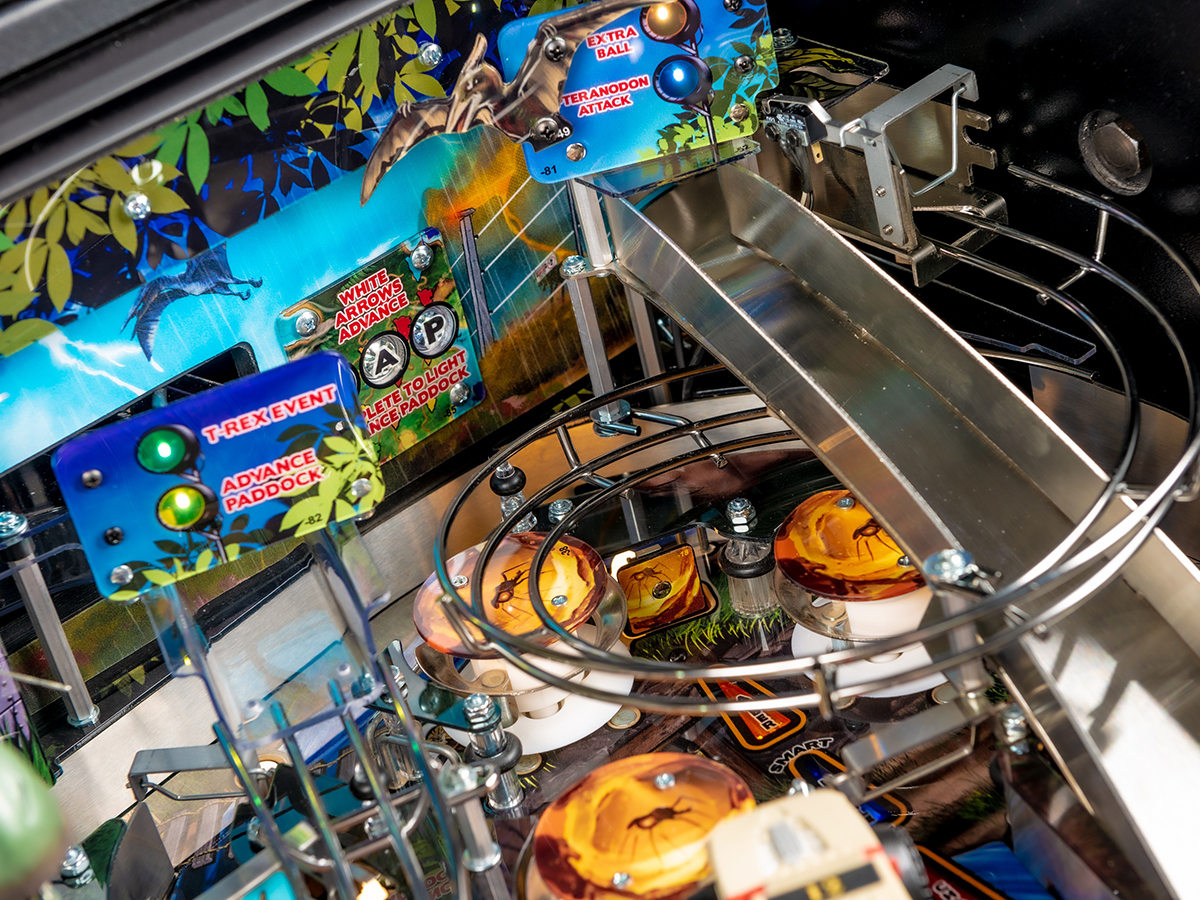 ---
Featured Video from Man of Many
---
You'll also like:
20 Best Lego Sets for Adults
The Xbox Mini Fridge is Officially Launching in December
9090-Piece LEGO RMS Titanic is its Largest Set Ever
---
Featured Video from Man of Many