A History of Who Owns Sportsbet in Australia
If you're betting on sports in Australia, there's a good chance you're doing it through the Sportsbet website or app. As wagers continue to migrate online, the company remains at the forefront of a consistently booming industry. But it wasn't always that way for Sportsbet, which was a fledgling eight-employee operation back in 2005. Enter Aussie entrepreneur Matthew Tripp, who purchased the company for AU$250,000 and helped it become one of the biggest names in online betting. Here's how it all went down.
What is Sportsbet?
As the name would suggest, Sportsbet is a website or app that Aussies can use to make wagers on…well..pretty much anything. That includes not just major sporting events such as horse races or cricket matches, but reality show contests, TV plotlines, and other random outcomes. If it's legal and you can think of it, there's a good chance you can bet on it.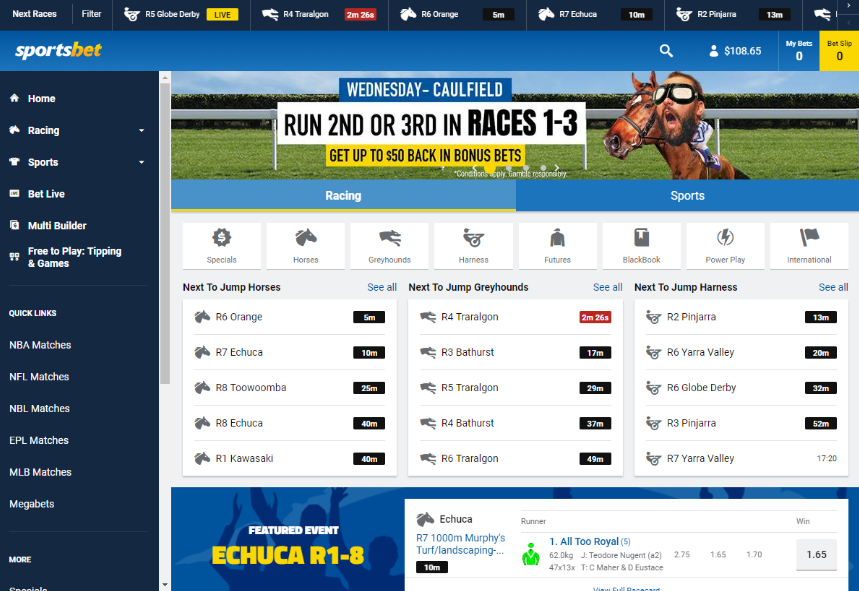 How Did Sportsbet Come to Be?
The history of Sportsbet goes back further than you might think. Established in Darwin, Australia in 1993, it was the nation's first licensed bookmaker. Despite its impressive foresight and headstart, the company was on the verge of bankruptcy by 2005. That's when Matthew Tripp came in and purchased Sportsbet for AU$250,000. An eight-person company began to grow at an exponential rate, shaping an entire industry along the way.
Not only did Tripp anticipate a major boom in online, phone, and app-based sports betting, he helped make sure it would happen. To achieve this feat, he and his team developed technology that would both streamline and simplify the betting process. He also created clever marketing techniques such as money-back specials and "justice" refunds, where you'd get your money back in the wake of extremely unlucky circumstances.
Pair all that with the growing popularity of online betting and you end up with a massive success story. Plus, the name doesn't hurt, considering how many people probably enter "sports bets" into Google on a daily basis.
With Tripp as CEO, Sportsbet went from a fledgling operation to a multi-million dollar online empire in relatively little time. By using advanced algorithms, the bookmaker was able to handle a massive amount of bets and at quick speeds. When a 2008 High Court ruling allowed Sportsbet to advertise in populous areas, the company's marketing efforts surged and so too did its momentum.
All the while, Australia's online and app-based sports betting industry continued to likewise grow, as face-to-face bookmaking declined. There was plenty of money to go around and Sportsbet was taking in a huge chunk of it.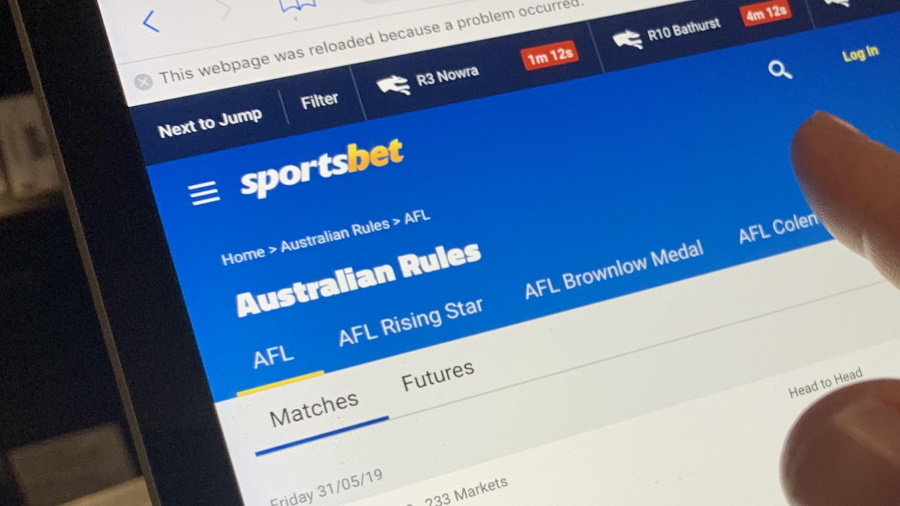 Who Owns Sportsbet Now?
In 2009, Matthew Tripp sold 51% of his stake in Sportsbet.com.au to Irish bookmaker Paddy Power for an estimated AU$200 million. Two years later, Paddy Power paid Tripp an additional AU$132.6 million for his remaining 39.2% stake. It was a deal that valued the company at AU$338 million and more or less kicked Tripp out of the industry by way of a non-compete clause.
---
Featured Video from Man of Many
---
After the Paddy Power takeover, Sportsbet resorted to an affiliate scheme of sorts, paying out commissions based on a referral system. It was a direct breach of Australian legislation, which prohibited secret commissions within the gambling industry. The company also reportedly paid out an estimated AU$490.5 million to over 1500 entities for marketing and promotion between the years of 2013 and 2018.
Nevertheless, Sportsbet was too big and popular to fail. After making some major acquisitions, it merged with British rival Betfair in 2016. The resulting entity rebranded as Flutter Entertainment plc, which currently owns Sportsbet along with other bookmaking enterprises. It's listed on the London Stock Exchange and is a constituent of the FTSE 100 Index.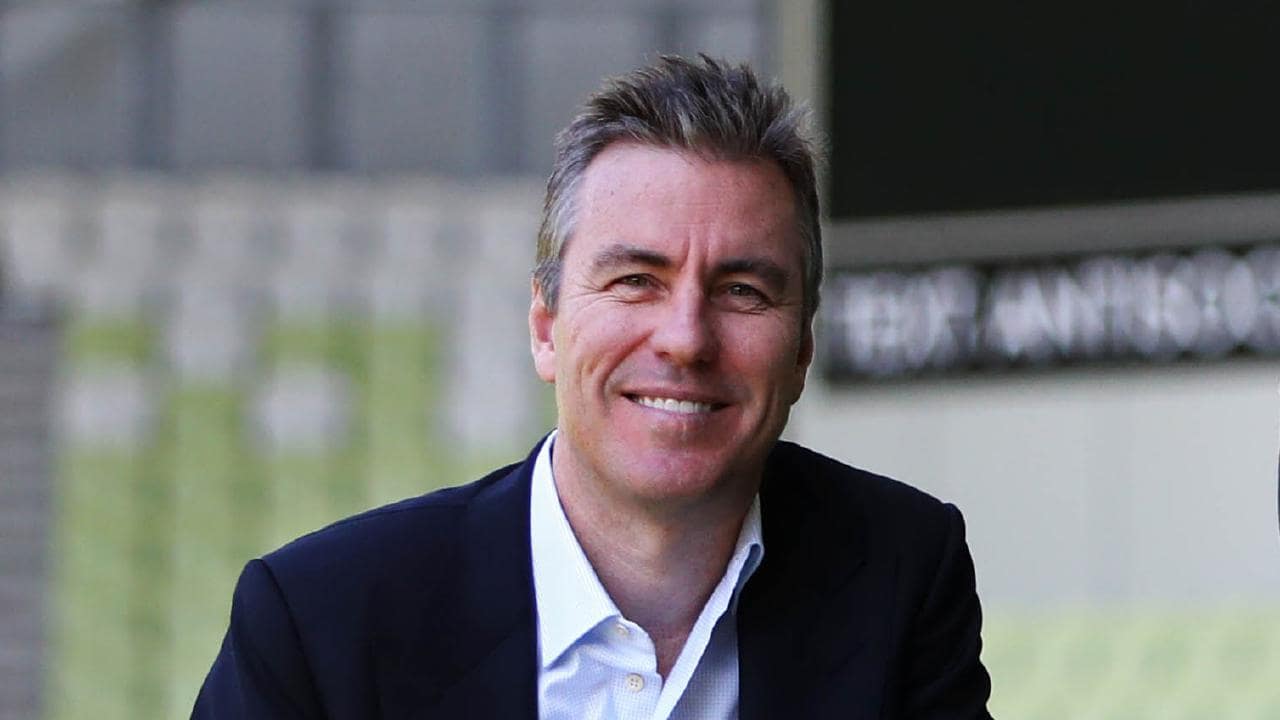 What Happened to Matthew Tripp?
After signing his non-compete clause, former Sportsbet CEO Matthew Trip presumably took some much-needed time off. However, he returned from exile in 2014 to launch a sports betting portal called BetEasy.
To immediately distinguish itself from other sports betting apps and portals, Tripp's new company provided customers with free bets and promised to pay out millions if the Socceroos won a game in the 2014 FIFA World Cup. It was a supremely wise move, as tons of people joined the site while the team didn't win a game.
Later in 2014, Tripp sold 67% of his stake in BetEasy to Crown Resorts. Soon after, the company was announced as a major betting partner of the AFL. BetEasy was subsequently re-branded as CrownBet, the primary sports betting arm of Crown Resorts casinos. Nowadays, it's back to the original name of BetEasy.
As for Matthew Tripp, he sold his final stake in BetEasy just last year for a reported AU$151 million. Citing "fundamental changes" in the online and app-based sports betting industry, he walks away a very wealthy man.
What is Sportsbet's Net Worth?
In 2018, Sportsbet reported an underlying profit of approximately AU$215 million with revenues of about AU$740 million. Around the same time, it was forced to pay AU$40 million in newly legislated consumption taxes. We don't know the exact Sportsbet net worth, but one would assume that it's in the hundreds of millions.
General FAQ
Who owns Sportsbet?
Flutter Entertainment plc currently owns Sportsbet along with other bookmaking enterprises.
What is the maximum bet on sportsbet?
Unless you negotiate directly with the site, the most you can win on Sportsbet in a single day is AU$500,000.
You'll also like:
15 Best Sports Bars in Sydney
15 Best Sports Bars in Melbourne
18 Best Australian Sports Blogs and Websites
---
Featured Video from Man of Many