This $32,000 Impatia Walnut Table Tennis Set Comes with 24k Gold Connecting Joints
Modern aesthetics are defined by a minimalistic approach that boils things down to the bare bones while still maintaining a sense of elegance. If you need an example to understand what this means, check out the Lungolinea Table Tennis Collection from Impatia. Everything you need to play table tennis is there, but it's delivered in a sophisticated, simple package. This is an addition to your home that will bring competitive fun, but will also step up your personal style, winning you points with the elite crowd.
RELATED: Impatia Launches $15,000 Derby Canvas Foosball Table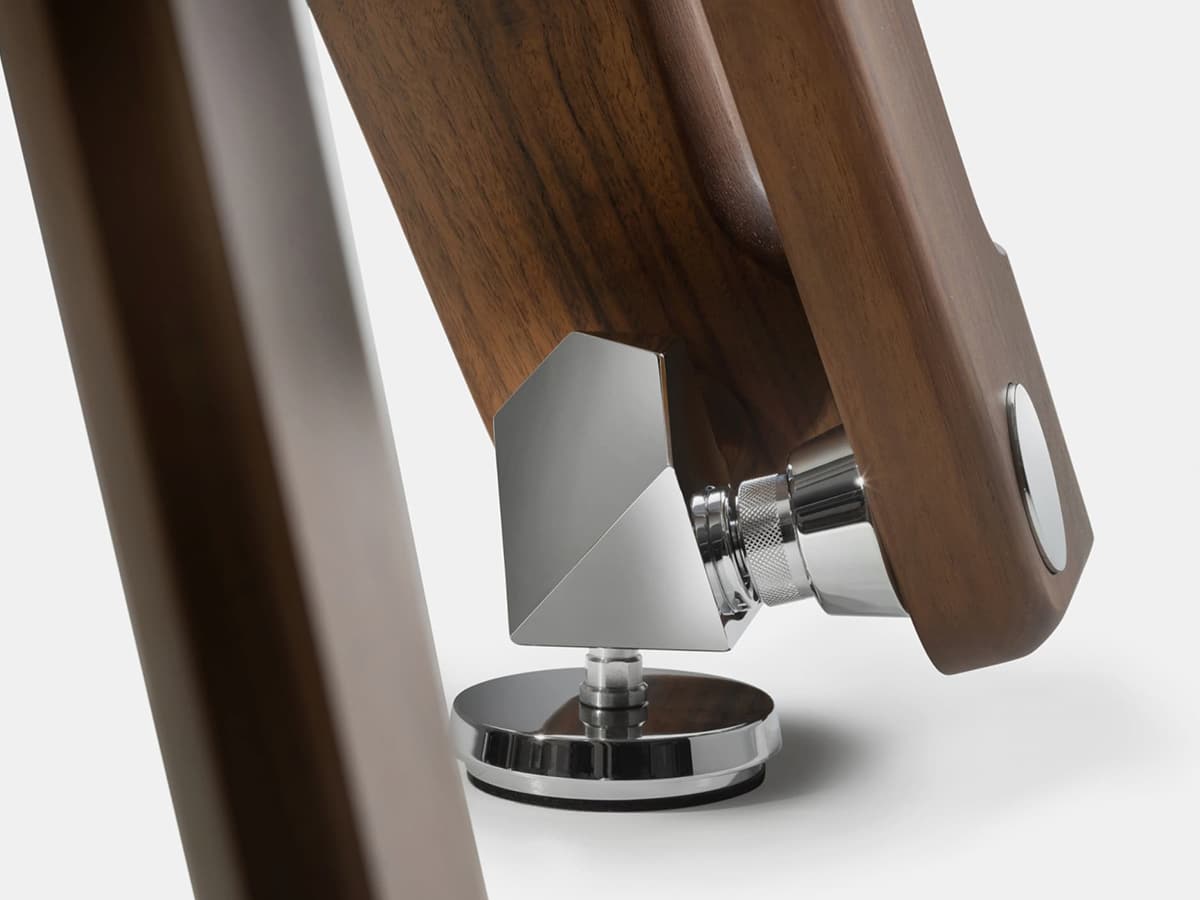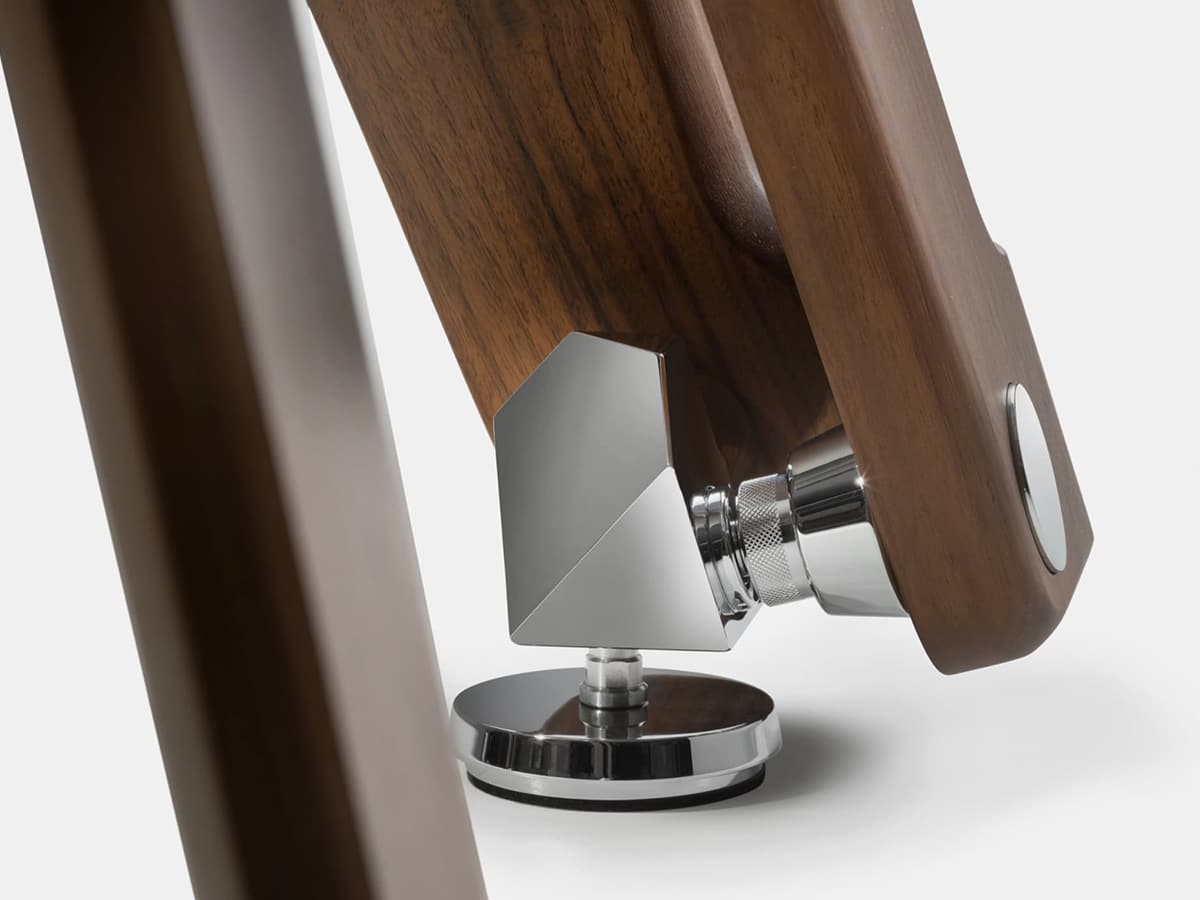 The collection starts with a large sheet of transparent glass that serves as the table tennis court. The table matches up with Olympic standards in terms of size. The clear glass allows you to take in the whole design of the supporting legs, which are made of walnut. The angles of the legs and supports reflect the modern look, but the corners have been softened for that added touch of elegance.
Hardware on the table not only performs exact functions but also dresses up the whole unit with accents in key locations. The metal pieces are chromed out for added elegance. Adjustable feet allow you to get a perfectly level game. Metal posts attach to the glass and serve to keep the net tight. The net, by the way, is made of Alcantara—a synthetic, suede-like material done in brown to match the legs. When you're not up for a game of table tennis, the table quickly transforms into a beautiful dining room table or a classy business meeting table.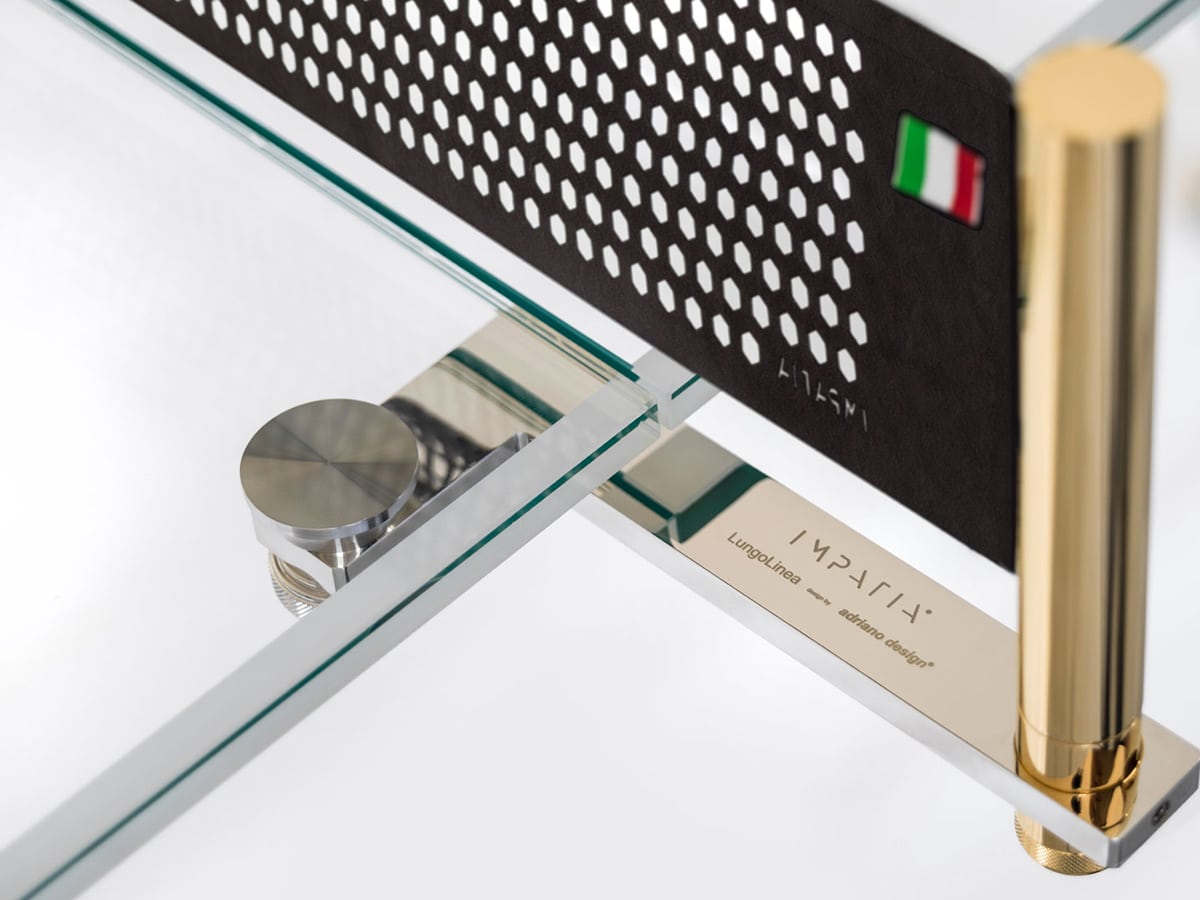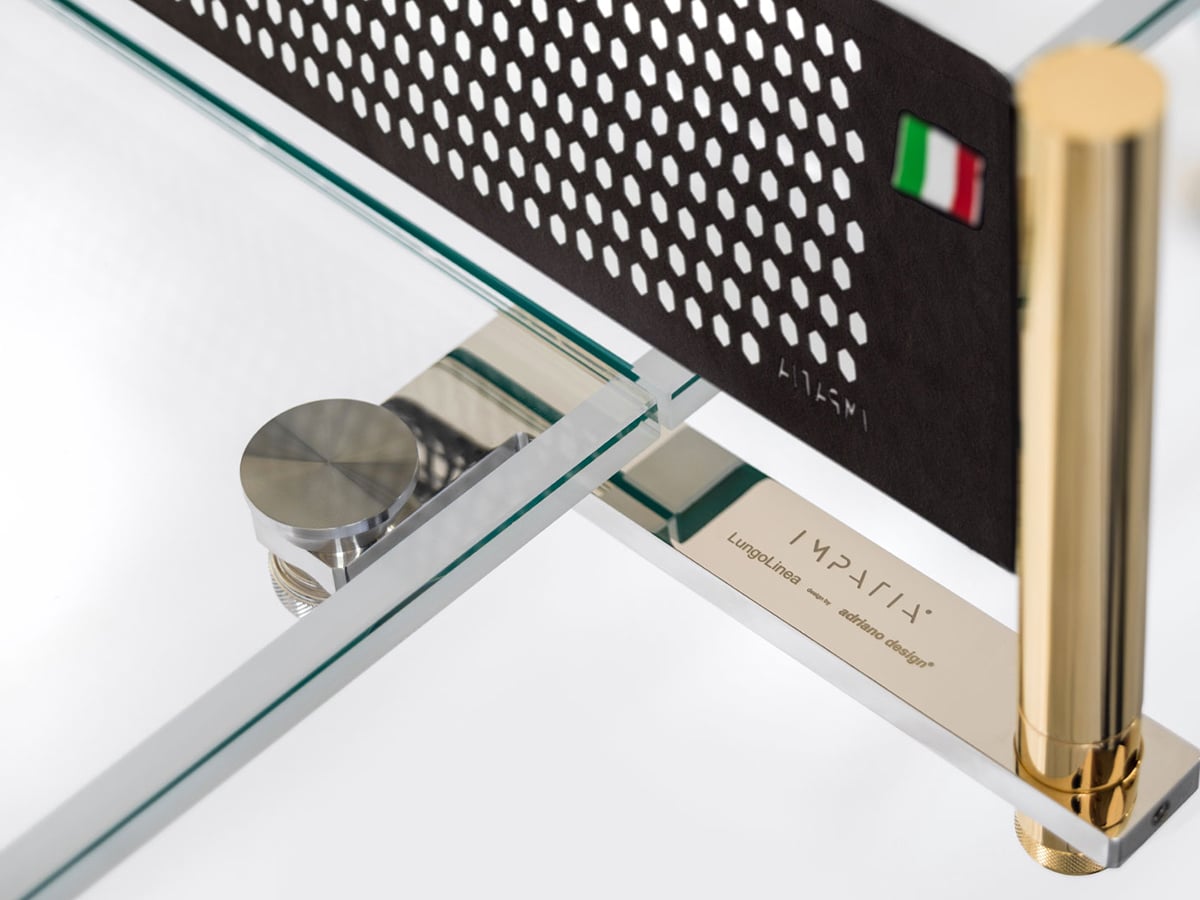 If walnut isn't your thing, you can still find a style that will match up with your decor. You can choose from a variety of options. While you're checking those options out, you'll also want to spend some time finding just the right paddles and balls. Pricing and additional information are available upon request, but once you see this table tennis collection for yourself, you'll be sold. Be careful, though, because once you start collecting Impatia collections, you'll be tempted to pick up their other products, like their billiards table, foosball table, and poker table. Not that that's necessarily a bad thing.
While no official pricing has been listed for the walnut Impatia Lungolinea Table Tennis Collection just yet, you can rest assured it won't come cheap. Tables made from other materials in the collection, such as glass and metal go for around €20,000 (AUD$32,000). Considering it also comes with the option for chrome, black or 24K gold connecting joints, it's not really a surprise. Game, set, match.