11 Inspiring Women to Celebrate Today
James Brown once wrote 'This is a man's world", and thankfully, more than 50 years after it was originally penned, that notion is finally starting to change.
This Sunday, March 8 marks International Women's Day 2020, and the team at Man of Many wanted to celebrate the inspirational women helping to make a positive difference in the world. These females come from all walks of life and have achieved things most of us could only dream of, and that's precisely why they deserve to be recognised. Through their example, we hope the next generation of women and men are inspired to follow their lead and continue to push the boundaries in whatever their chosen field. So, without further ado, here are our 11 inspiring women to celebrate on International Women's Day 2020.
You'll also like:
Nike 2020 Forum Highlights Sustainability and Performance
The $750 Balenciaga Fornite T-Shirt is for Uber Rich Gamers Only
Rick and Morty Season 5 Release Date And Trailer

1. Celeste Barber
Actor, writer and comedian, Celeste Barber is probably most famous for her Instagram impersonations of celebrities, but this year the Aussie activist made worldwide headlines of her own. When bushfires battered the east coast of Australia in early January, Barber was one of the first to react. She set up Facebook fundraiser, which went on to attract more than $51 million in donations, including massive amounts from P!nk and Nicole Kidman.
Occupation: Actor, Comedian, Influencer
Born: 6 May 1982 (age 37 years)
Nationality: Australian
Lives: Central Coast, NSW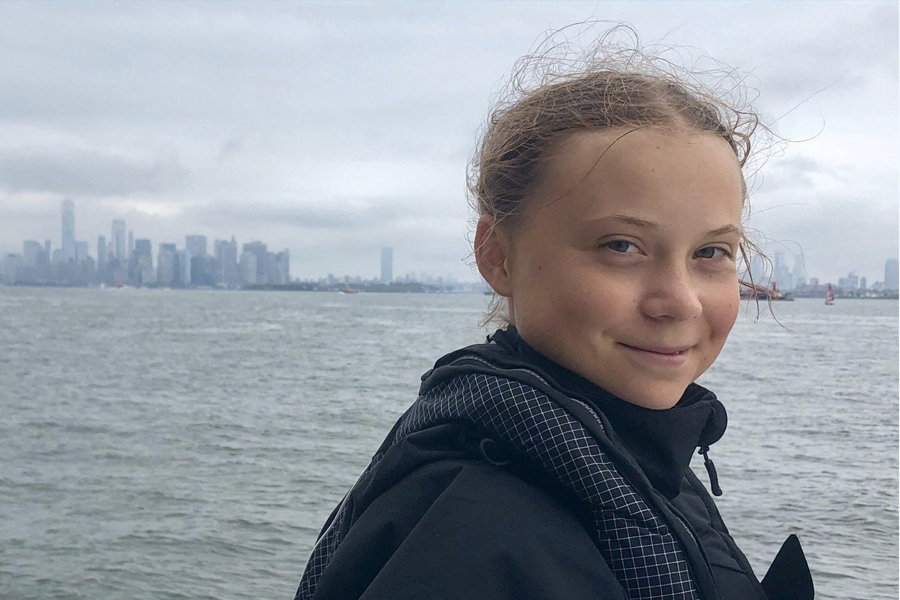 2. Greta Thurnberg
With her events topping the hundreds of thousands of attendees, Greta Thurnberg is by far the most influential teenager on the planet. Back in August 2018, 15-year-old Greta skipped school to protest outside the Swedish parliament. Her act of defiance quickly became a worldwide movement, mobilising the global climate change effort. In 2019, she travelled by solar-powered boat from Europe to the United States on an epic journey to encourage others to reduce their carbon footprint.
Occupation: Activist
Born: 3 January 2003 (age 17 years)
Nationality: Swedish
Lives: Stockholm, Sweden
---
Featured Video from Man of Many
---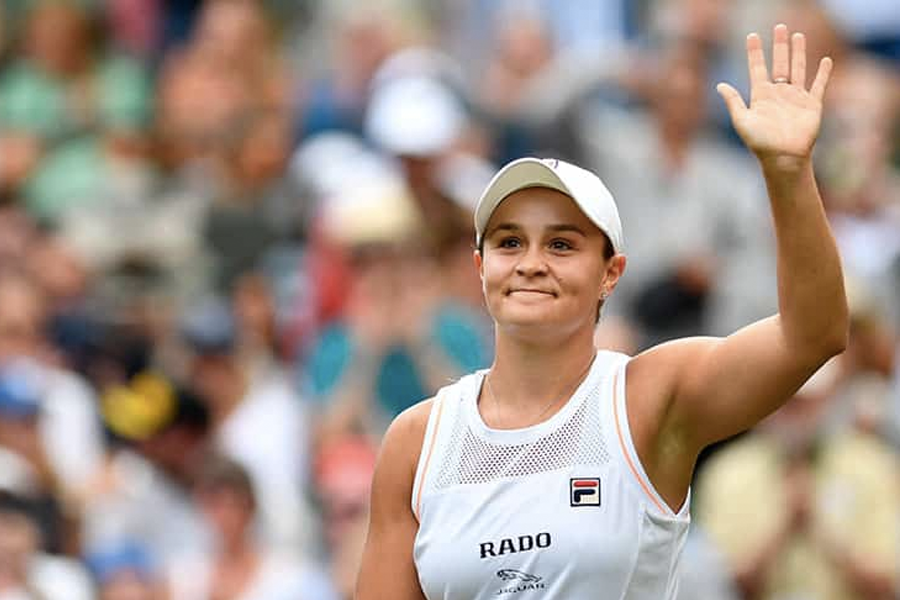 3. Ash Barty
Not since the days of our lovable, "C'mon!" screaming bogan Lleyton Hewitt has Australia had such a high opinion of tennis. You can place thanks for that squarely on the shoulders of current World Number 1, Ash Barty. This International Women's Day, we should definitely be celebrating the tear Barty has been on. She's taken out a number of titles of late, but her biggest award came in October. The Ipswich powerhouse took home a record $4.42 million paycheck for the WTA Finals title, the richest winner's prize ever in the sport.
Occupation: Tennis Player
Born: 24 April 1996 (age 23 years)
Nationality: Australian
Lives: Ipswich, QLD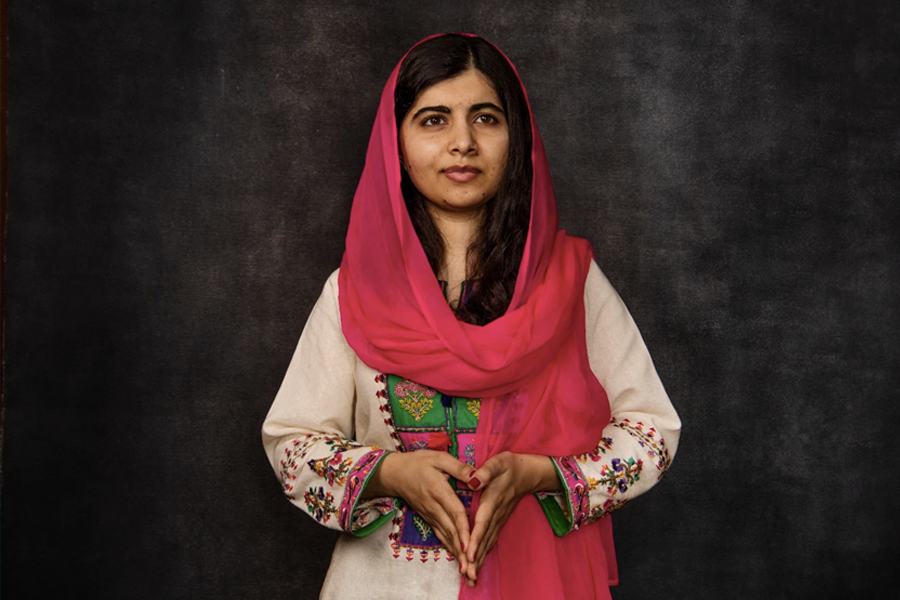 4. Malala Yousafzai
The world's youngest Nobel laureate and a passionate advocate for girls' education, Malala Yousafzai is an inspiration to women across the globe. Speaking out against the Taliban's ban on female education, Malala put herself in harm's way and paid an enormous price. At just 15 years of age, an armed gunman boarded the bus she was travelling in and shot her in the left side of her head. The attack did not deter her, and just months later she set up the Malala Fund, a charity dedicated to giving every girl an opportunity to achieve their ideal future. In recognition of her and her father's work, Malala received the Nobel Peace Prize in December 2014 and has continued her work ever since. A true icon to celebrate this International Women's Day.
Occupation: Activist, Author, Humanitarian
Born: 12 July 1997 (age 22 years)
Nationality: Pakistani
Lives: United Kingdom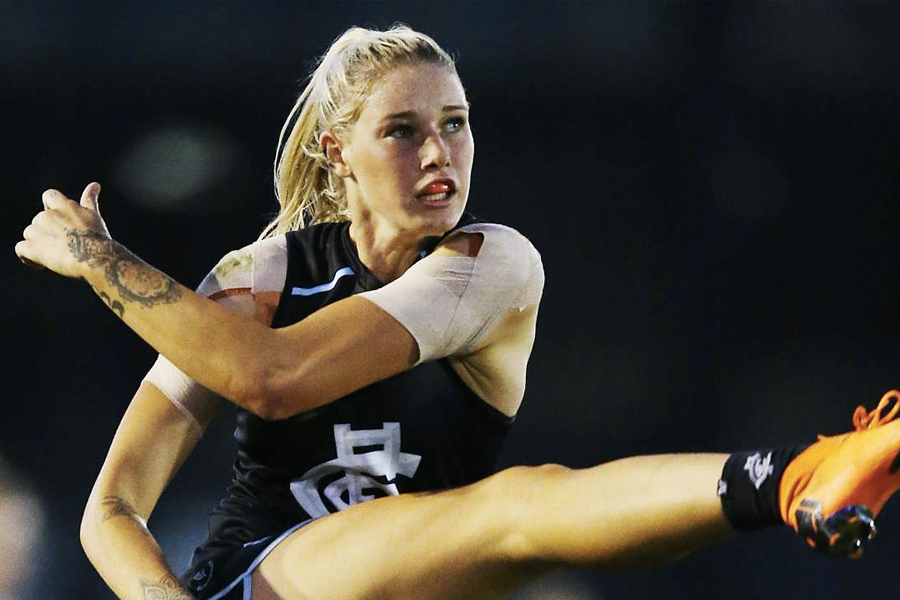 5. Tayla Harris
Australian rules footballer, Tayla Harris is an imposing player on the field, and not someone we'd want to mess with off it. Currently playing for Carlton in the AFL Women's league, Harris is also a professional boxer, holding an unbeaten professional record. Off the field, she's made headlines for standing up against online trolls after an image of her kicking a ball during a match attracted misogynistic comments. A true advocate for equality in women's sport, Harris is one up and coming star that deserves recognition this International Women's Day.
Occupation: AFL Women's Player, Boxer
Born: 16 April 1997 (age 22 years)
Nationality: Australian
Lives: Melbourne, Victoria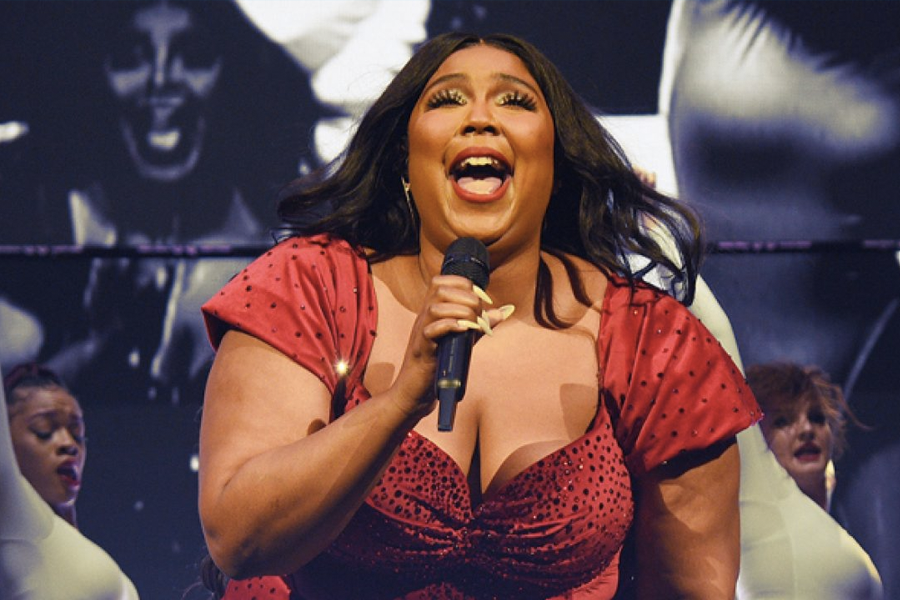 6. Lizzo
The last 12 months have been a wave for Detroit-born musician Lizzo. Her brand of body-positive, feel-good rap has captured worldwide attention, scoring eight Grammy nominations. This year alone, Lizzo has starred in major makeup campaigns, magazine covers, and most recently, in Absolut Vodka's new Juice line, promoting a message that's all about women of many shapes, sizes, and colours having fun and being sexy. She's also an outrageously talented flautist.
Occupation: Singer, Actress
Born: 27 April 1988 (age 31 years)
Nationality: American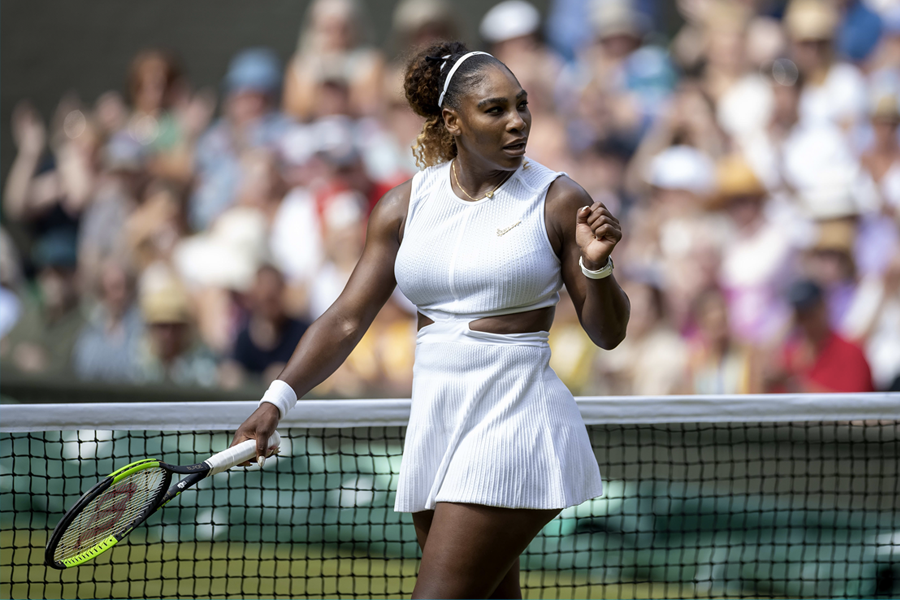 7. Serena Williams
Serena Williams is so influential that she has entirely transcended the sport she's so powerfully dominated for almost two decades. The Michigan-born tennis star has won 23 Grand Slam singles titles and four Olympic gold medals, making her one of the most accomplished female tennis players of all time. Williams is also a proud female empowerment advocate and has won the most Grand Slam singles titles of any man or woman in the Open Arena.
Occupation: Tennis Player, Fashion Designer
Born: 26 September 1981 (age 38 years)
Nationality: American
Lives: Florida, USA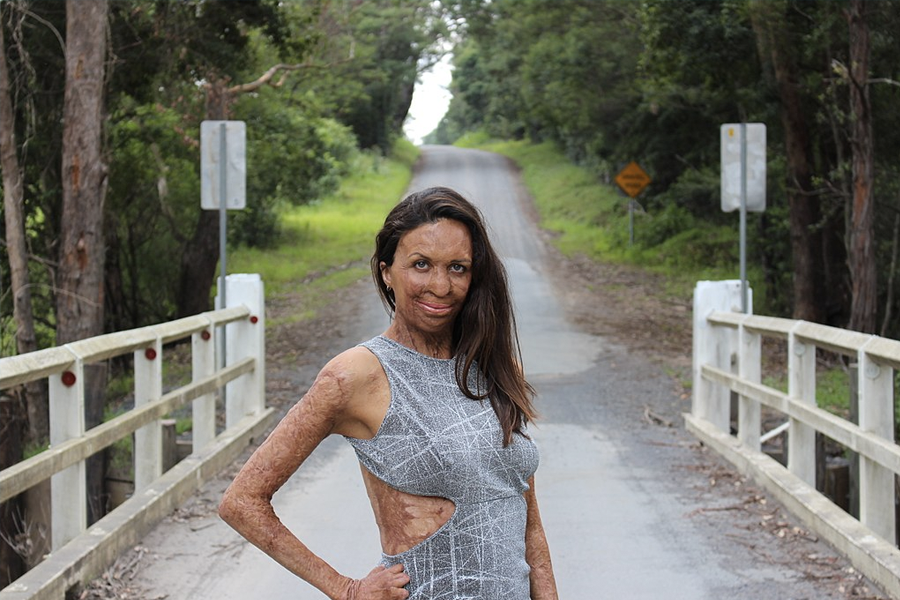 8. Turia Pitt
There are few more inspiring stores to celebrate on International Women's Day 2020 than that of Turia Pitt. Back in 2011, the ultramarathon runner was caught in a deadly grassfire, suffering burns to 65 per cent of her body. Doctors did not expect her to survive her injuries, but like the trooper that she is, Turia was up and literally running within a couple of years. In 2014, Pitt was named the New South Wales Premier's Award Woman of the Year and was a finalist for the Australian of the Year award in 2016.
Occupation: Engineer, Author
Born: 24 July 1987 (age 32 years)
Nationality: Australian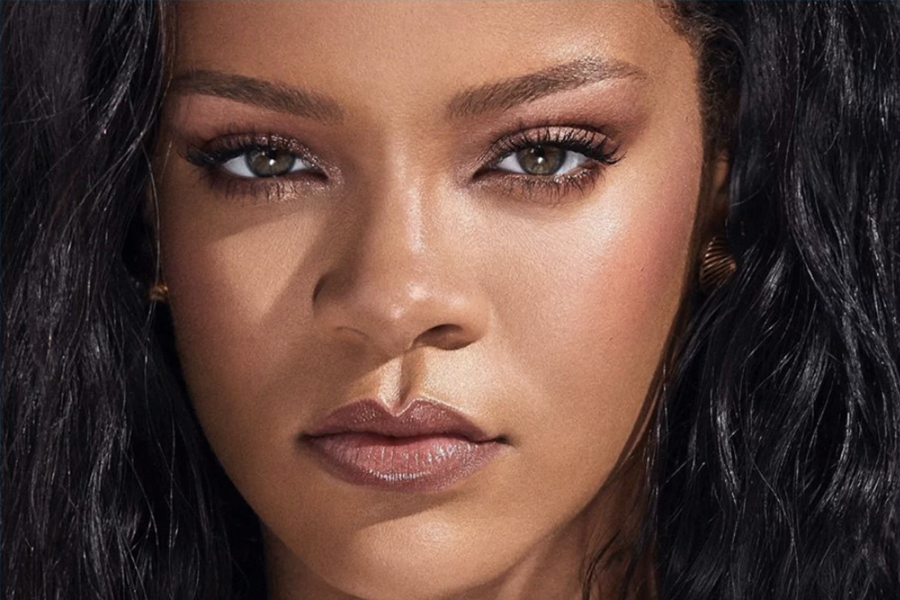 9. Rihanna
First finding success in the early 2000s through pop hits, Rihanna has since established herself as a business powerhouse. The musician has found success through a range of business ventures, including her makeup line Fenty Beauty, lingerie company Savage X Fenty, and high-fashion clothing line Fenty, which is owned by fashion conglomerate LVMH. Rihanna is also an advocate for women's rights, speaking out about her own personal experiences with domestic violence.
Occupation: Musician, Actress, Businesswoman
Born: 20 February 1988 (age 32 years)
Nationality: Barbadian
Lives: London, UK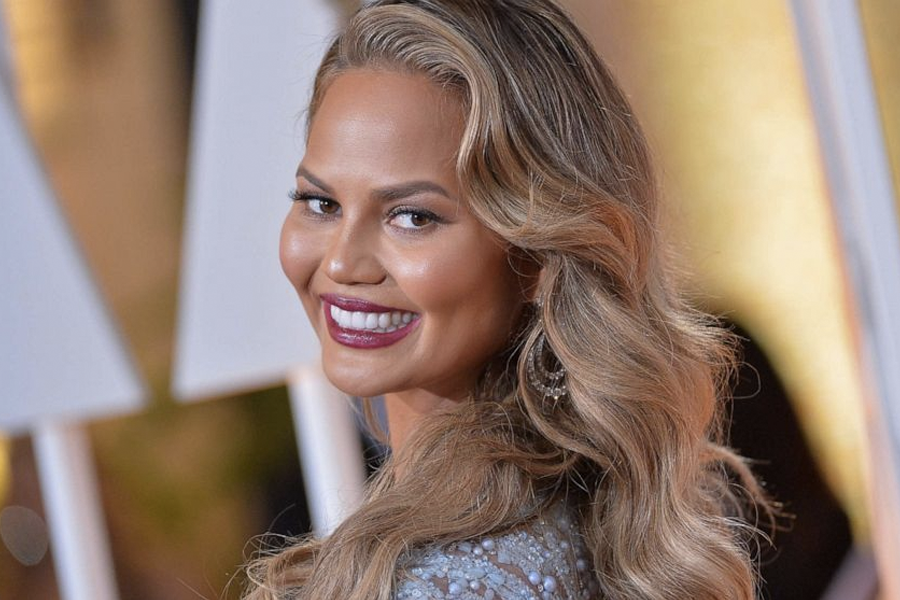 10. Chrissy Teigen
Aside from being a Sports Illustrated model and television personality, Chrissy Teigen is also a renowned philanthropist. Recently, Teigen, along with husband John Legend took care of Black Lives Matter protestors in NYC by hiring food trucks to hand out free food. Teigan also scored $100,000 for Somaly Mam Foundation, which battles sex trafficking when one of her billionaire wedding guests offered it as a wedding present.
Occupation: Model, Television Personality
Born: 30 November 1985 (age 34 years)
Nationality: American
Lives: Los Angeles, California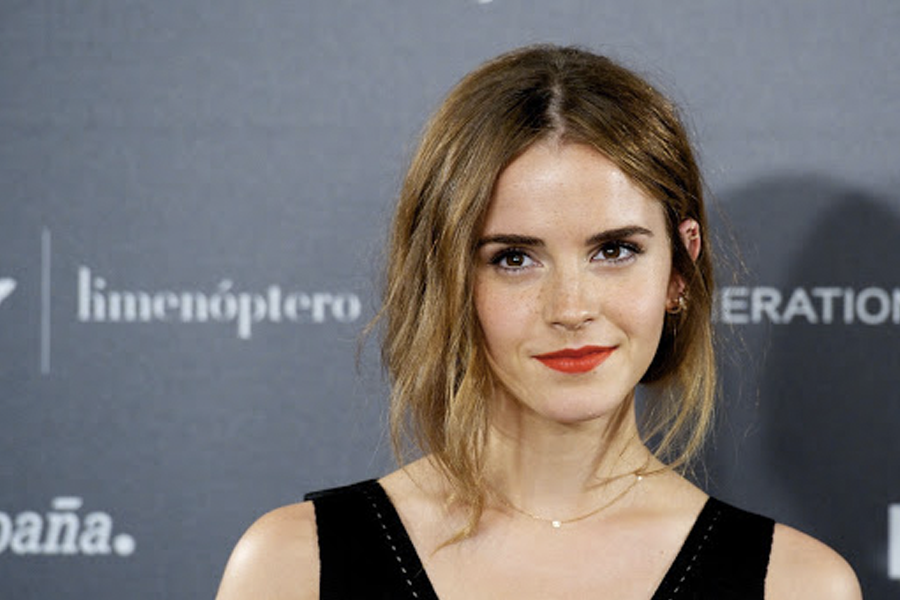 11. Emma Watson
We all remember her as the nosey, busy-body Hermione Granger in Harry Potter, but in recent years, British starlet Emma Watson has been hard at work breaking down gender stereotypes. Her "gender equality is your issue too" speech delivered at the U.N. was a landmark moment for women's rights. Watson has also launched the viral #HeForShe movement, been appointed a U.N. Women Goodwill Ambassador and completed a Bachelor's Degree in English Literature. But we aren't really surprised. Much like her magical on-screen counterpart, Emma Watson has always seemed like a bit of an overachiever.
Occupation: Actress, Activist
Born: 15 April 1990 (age 29 years)
Nationality: British
Lives: London, England
International Women's Day 2020
There's a host of other women that have gone unmentioned, but if we were to list every worthy addition, we'd been here until next International Women's Day. The common thread that binds all the women in this list is an unwavering dedication to their cause, no matter the criticism. This Sunday, when International Women's Day 2020 rolls around, get the conversation started by telling the important female figures in your life that you appreciate them.
After all, while this may very well be a 'man's world', it truly would be nothing, without a woman or a girl.
You'll also like:
Nike 2020 Forum Highlights Sustainability and Performance
Barnbougle's New Showstopping Short-course is 14-Holes of Undulating Bliss
Trailer for ESPN's New Bruce Lee Documentary 'Be Water'
What is the theme for International Women's Day 2021?
In 2021, the global theme of International Women's Day is 'Women in Leadership: Achieving an Equal Future in a COVID-19 World'.
Who is the most inspirational women in history?
Some of the most inspiring women in history include Cleopatra, Oprah Winfrey, J.K. Rowling, and Amelia Earhart
---
Featured Video from Man of Many