Dehen & Best Made Co. Take to the Seas for Submariner's Jacket
Using a rare and hard-to-find U.S. Navy submariner's coat as inspiration, Best Made Co. has been working with Dehen Knitting Company over the last two years to produce a submariner's coat.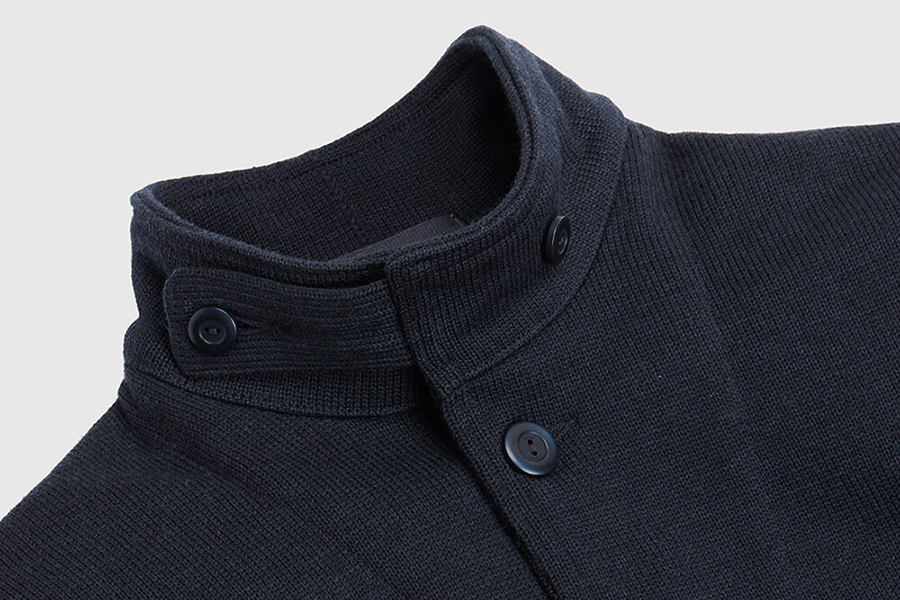 The coat is cut from three pounds of worsted wool. It features a high collar with a button throat latch. There are two hip pockets as well, each with Corozo button closures. The jacket is densely woven, keeping the warmth in and the wearer comfortable when out on the high seas. Just like the source material, the jacket is done in black rather than the Navy's more favoured blue. The jacket sells for $468 and is available on Best Made's website. They also provide a fitting guide to make sure that you get the exact right fit for the jacket you're purchasing.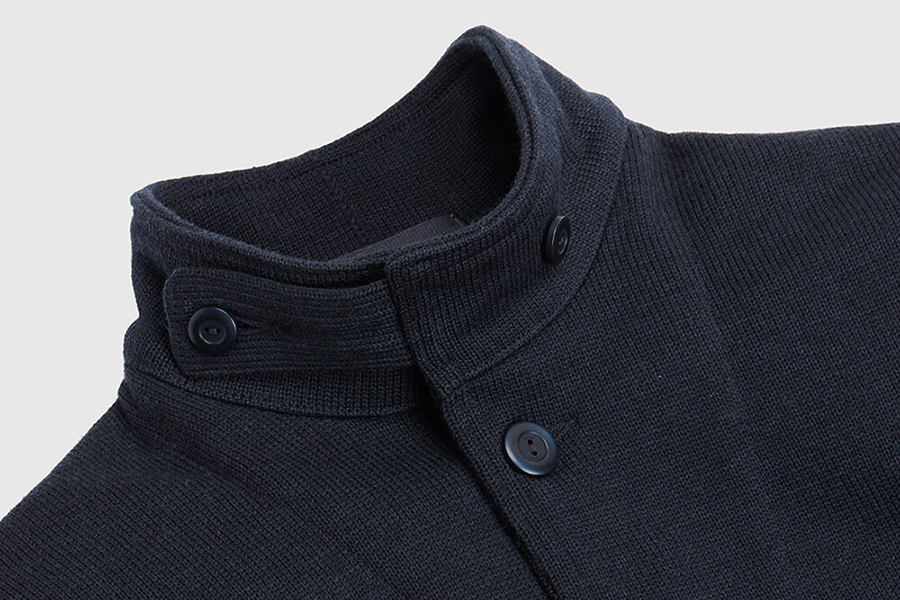 Dehen Knitting Company has been around since 1920, when founder William Peter Dehen started up the company in Portland, Oregon. In the 1920s, Dehen started knitting varsity and collegiate sweaters for student-athletes. From there, they expanded into the burgeoning motorcycle market, providing riders with sweaters in the 1930s. In the 1950s, Dehen started producing the Varsity Jacket. The company continues to use the same traditional techniques that they have employed for over 10 decades now. The result is apparel that is "heavy duty, old school truth."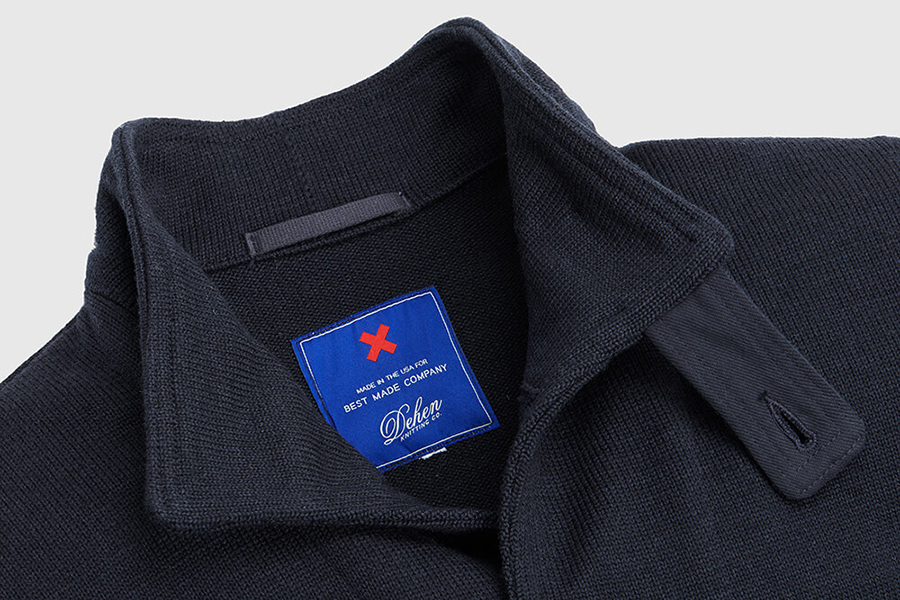 Best Made started out when Peter Buchanan-Smith stepped into his workshop in 2009 and came out with a hand-crafted axe and the starting of a new American lifestyle brand. From those origins, Best Made has expanded into a wide variety of items, including toolboxes, cast iron pans, notebooks, and the aforementioned axes. The company has a general store vibe, making it the perfect partner for the submariner coat.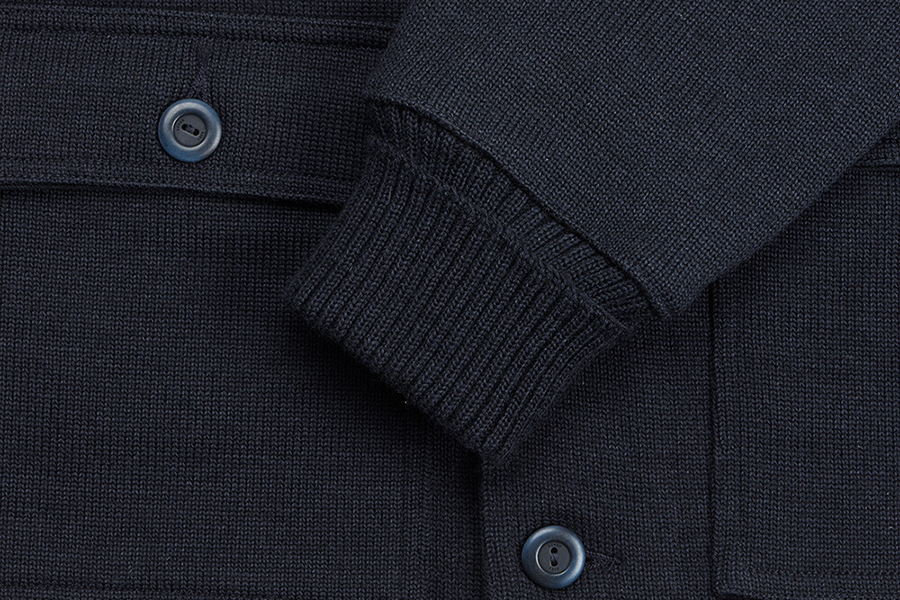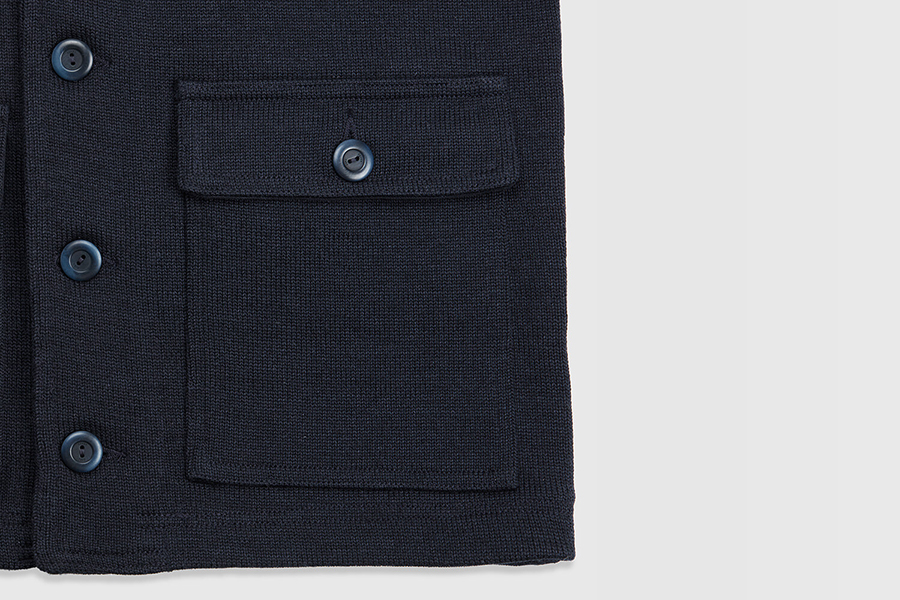 ---
Featured Video from Man of Many