Here's How To Cop IKEA's Steezy KNORVA Bucket Hat
Over the past couple of years, we've seen a number of designers try and rip off IKEA's iconic FRAKTA bag. From DIY six-panel hats to big-name luxury Italian designers, there's still nothing better than the original. So, when the Swedish furniture giant decided to change lanes into fashion, it makes sense that their first item is a steezy bucket hat made from the exact same material as their FRAKTA bags.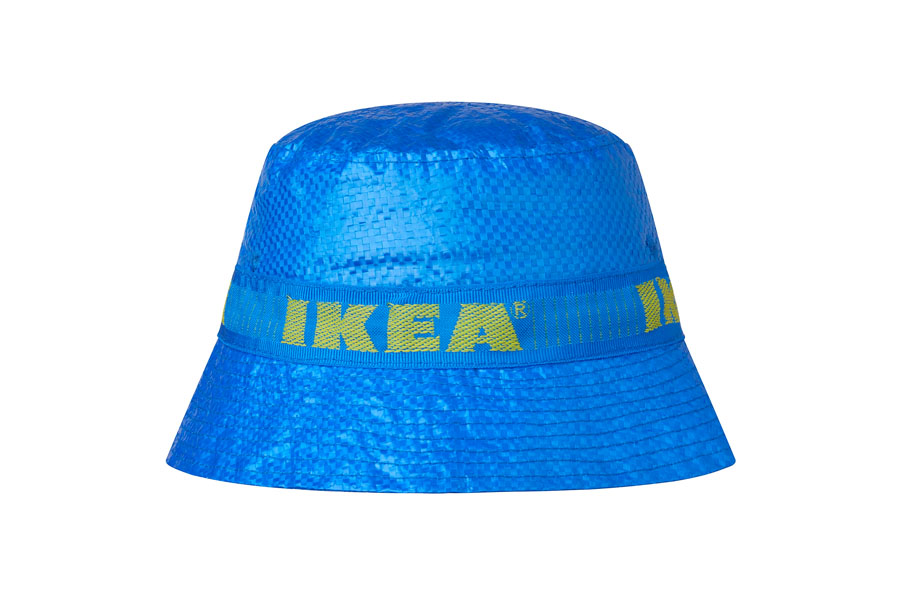 Called the KNORVA Hat, IKEA released a super limited number of bucket hats for pickup in their Australian stores. Coming in at $3.50 they're an absolute steal, but they won't last long. Made from the same polycarbonate that the FRAKTA bag is built from, these hats will outlive you and your grandkids.
There's a lot of wannabe Hypebeasts in the world who will see this as a big opportunity to update their closet so you'll have to get in quick if you want to cop on. You can buy them in-store but we highly recommend you check that they're still in stock before making your way out. We're guessing that with all this Hype, there will be a lot of people taking to Facebook Marketplace or Grail'd to flog the KNORVA Hat secondhand at an exorbitant price.
General FAQ
Do they sell IKEA bucket hats in Australia?
The limited number of the Ikea bucket hat are avilable in select Australian stores.
What are Ikea bucket hats made of?
The Ikea bucket hats are made from polypropylene, the same material used to make their iconic FRAKTA shopping bags.