Interview with Skwosh Club Founders Jack, Jack & Adam
Skwosh are boardies that scream fun. Full of sun, summer and lots of fruit, who knew that three mates from gloomy Melbourne could come up with such vibrant and eye-appealing shorts. Jack Watts, Adam Walsh and Jack Turner put their collective minds together to pursue a life inspired by the zany and good times. So we were stoked to say the least when we got the chance to chat with them to hear how the 'Skwosh Club' started, how the business has grown into the beast it is today and what makes them tick.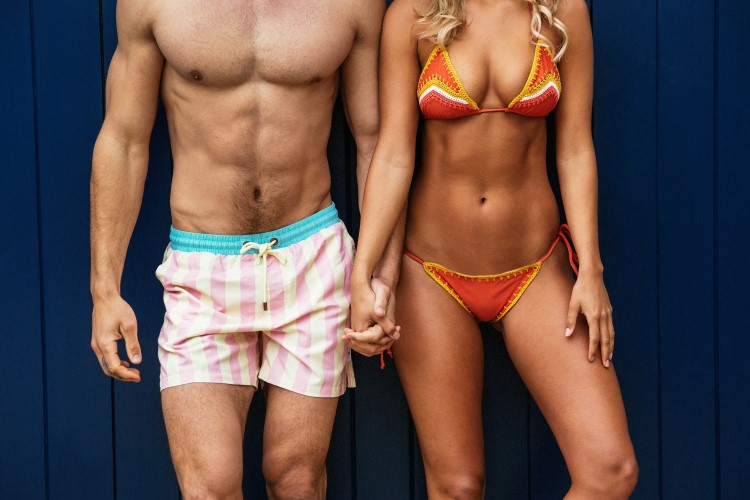 What made you guys want to start Skwosh?
Skwosh is the product of three guys who couldn't find a pair of shorts fit for both the beach and the bar. Girls have always looked great and had plenty of options when it comes to swimwear, however we found that there was a lack of options for men that looked great were comfortable and versatile to any setting.
What jobs were you guys doing before this? Have you had any horror jobs?
Jack Watts – AFL Footballer
Jack Turner – Art Director at Wrangler & Lee Jeans
Adam Walsh – Banking – Found this really boring working 9-5 trading stocks, so thought I'd trade shorts instead.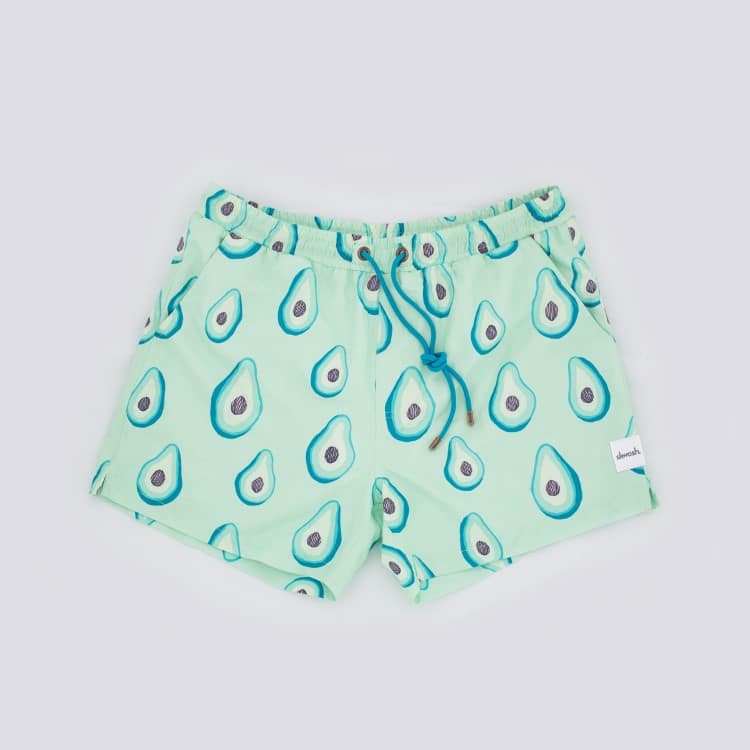 What does 'Skwosh' mean?
It took us months to decide on our business name. Our head creative Stubby was on the way home from work one day on a packed train carriage. Everyone was squished into corners and on seats and it forced him to sit on the train seat the wrong way, causing his private parts to be squashed. He called us that night and said "Fellas I've got it… Skwosh" – we haven't looked back since.
Who came up with the initial designs?
Our Head Creative Jack 'Stubby' Turner takes care of all our designs.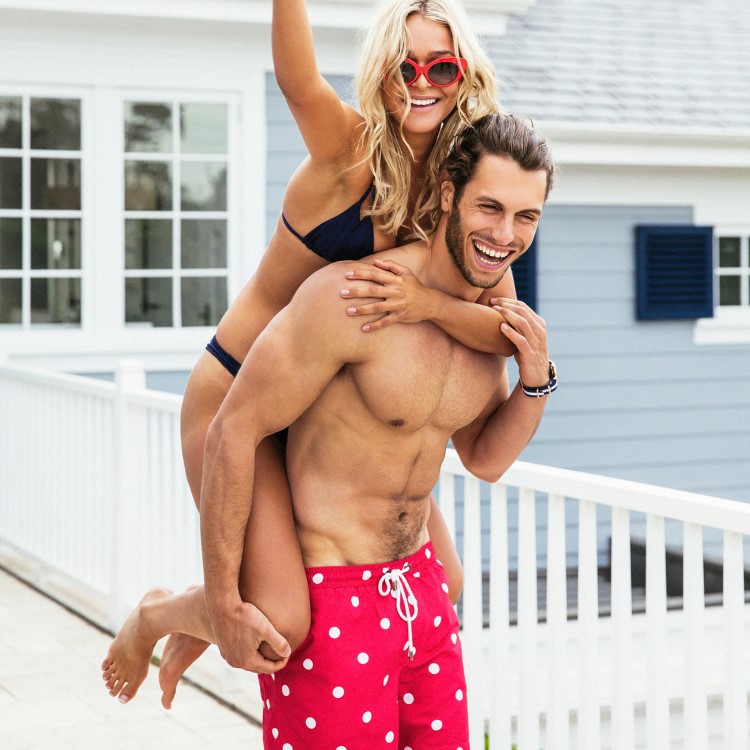 What makes your boardies different to others?
Each season features a different collection of limited edition trunks in vibrant shades and tropical prints. The exact prints will never be produced again so each season you have to snap up your favourites before they go.
Who's the coolest person you've seen rocking a pair? Any celebrities?
We've had great support from a number of Aussie superstars including Chris Judd + Sons, Hamish & Andy, Patrick Dangerfeild, Josh Kennedy, The Bachelor's Richie Strahan & Sam Wood.
But the coolest person is a Gold Logie winner, Australia's best TV personality, an Aussie icon and Australia's biggest sweetheart… Karl Stefanovic everybody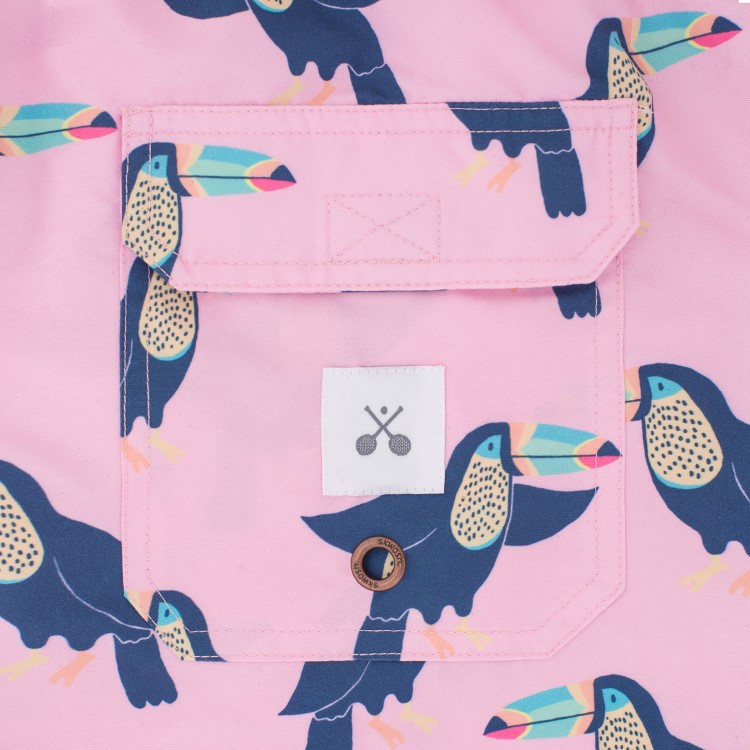 Tell us about the 2017 Collection and what inspired it?
The tropical theme continues in this years' collection with prints including Kiwis, Berries, Flamingos, Toucans and Avocados. All our shorts are inspired by fruit, fun and the sun.
You deal in boardies, so tell us, which way are they trending? Longer? Shorter? Or a mid-lengths still the go-to?
Short is definitely the way to go, (without getting too rude).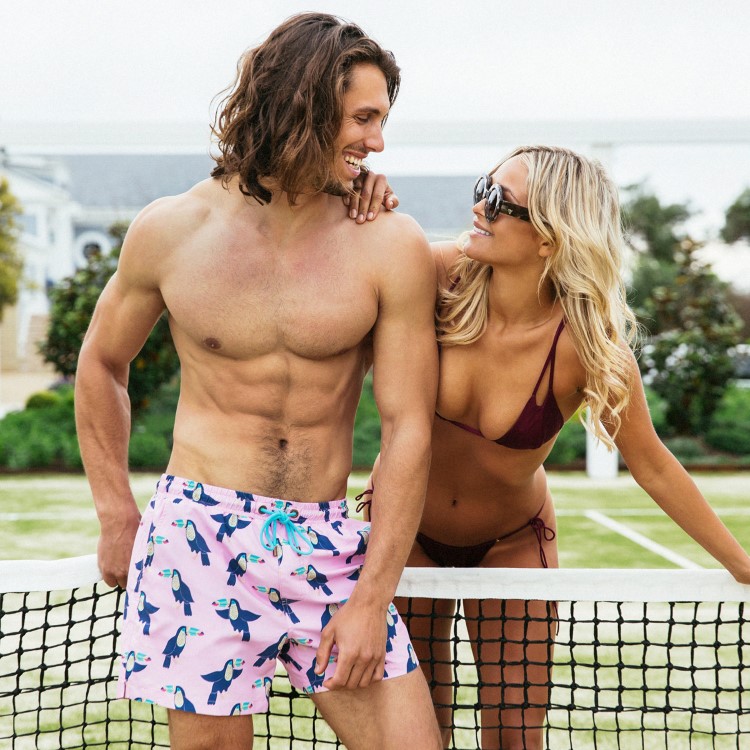 How do you guys like to relax outside of work?
A steady mix of staying healthy and having fun, not too much of both just the right amount to keep the body and mind happy. Sometimes we might go for a 6km run then polish off a slab of beer, it's all about balance.
Where do you see the business in 3 years?
We will become a household name in swimwear in Australia. Once we have a foothold in the Australian market we have our sights set on Europe, U.S and Asia. I overheard the other day that Skwosh is going to be bigger than Apple, they're only rumours though.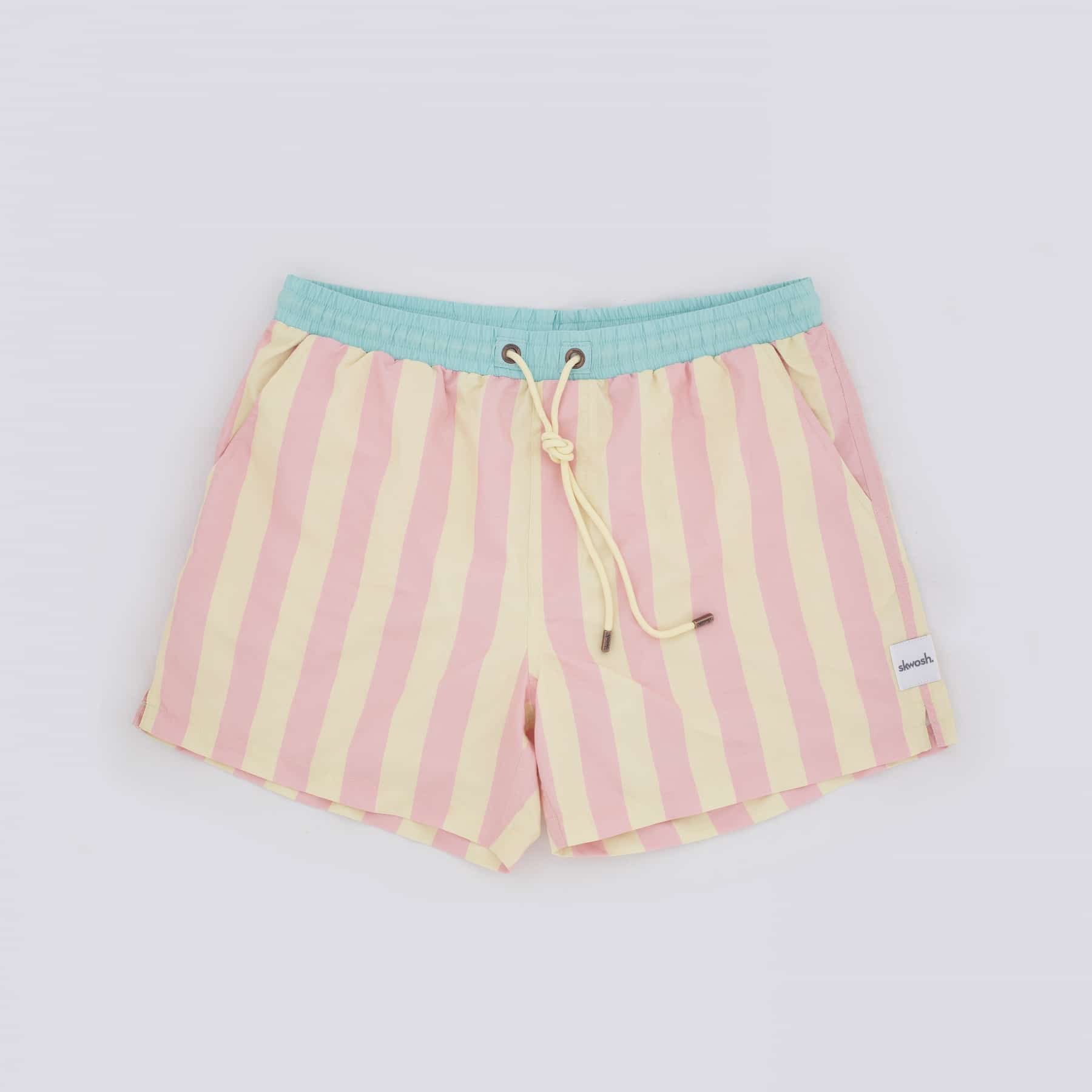 Apart from a sweet pair of Skwosh trunks, name three things you can't live without.
Firstly one of those inflatable swans everyone's getting around with, they're actually super comfy and relaxing. Next would be a real refreshing icy cold beer straight the esky and to top it off someone else's pool to do it all in.
And finally, what song should we throw on right now that you think best represents your business?
Wham! – Club Tropicana. We're a big fan of George Michael here at Skwosh, that man is a bloody genius.
And listen to Wham! – Club Tropicana below…