Kanye West Doesn't Want to Be Seen, But His Jacket Says Otherwise
"What is Kanye West wearing" is a thought that crosses our mind often (maybe a little too often). But the billionaire demands some attention whenever he steps outside. Adopting the adage that all press is good press, Mr West has given us some of the best and worst fashion 'situations' ever. Just looking back for an instant at Ye's influence on the fashion game and you instantly recognise why his billionaire status exists. Whether you're talking about pink polo, backpack wearing Kanye, or triple white ultra boost Kanye, he exists as a transient figure of fashion. Now it seems we're in the next phase of Kanye West.
You'll also like:
Style Guide: How to Dress Like Kanye West
Kanye West Sues Walmart Over 'Fake' $25 Yeezy Foam Runners
Kanye's $1.8m 'Grammy Worn' Yeezys Destroy World Record for Sneaker Sale
We are yet to officially find out the exact reason Kanye West is wearing balaclavas. It's almost an ironic piece at this point because the only two people to wear one are Kanye West and Vic Mensa, and we know which one is more likely to be hanging out with Lil Baby and James Harden. We have to assume it's to hide his identity, but from who? Kim, Drake, North? Regardless, we're just as confused as James Harden seemed to be during the Balenciaga Paris Fashion show. All we know is that mask isn't enough to distract us from that big 'ol jacket, or the fact he wore Nike socks with Adidas YEEZY Foam Runners.
There's no one better to promote a clothing line by Kanye West than Kanye West. And it seems he's doing just that by stepping out into the spotlight rocking the – now internet-famous – YEEZY x Gap round puffer jacket in black. While a release date is yet to be confirmed, it resembles exactly that of the blue iteration that surfaced months ago. The rapper turned sneaker billionaire appeared at the Balenciaga fashion show in Paris with NBA Star James Harden and rapper Lil Baby wearing the piece.
He then turned up at a BIG 3 basketball league – owned by longtime friend Ice Cube – rocking the exact same jacket. All be it with some desert/ army boots and leather pants which we certainly recommend against! Also donning a similar balaclava over his face, which we can confirm in the first instance as a reworked vintage Harley Davidson t-shirt.
If you want to pick up a YEEZY x Gap Round Jacket of your own, they're currently available for pre-order for residents in the  United States via the link below.
---
Featured Video from Man of Many
---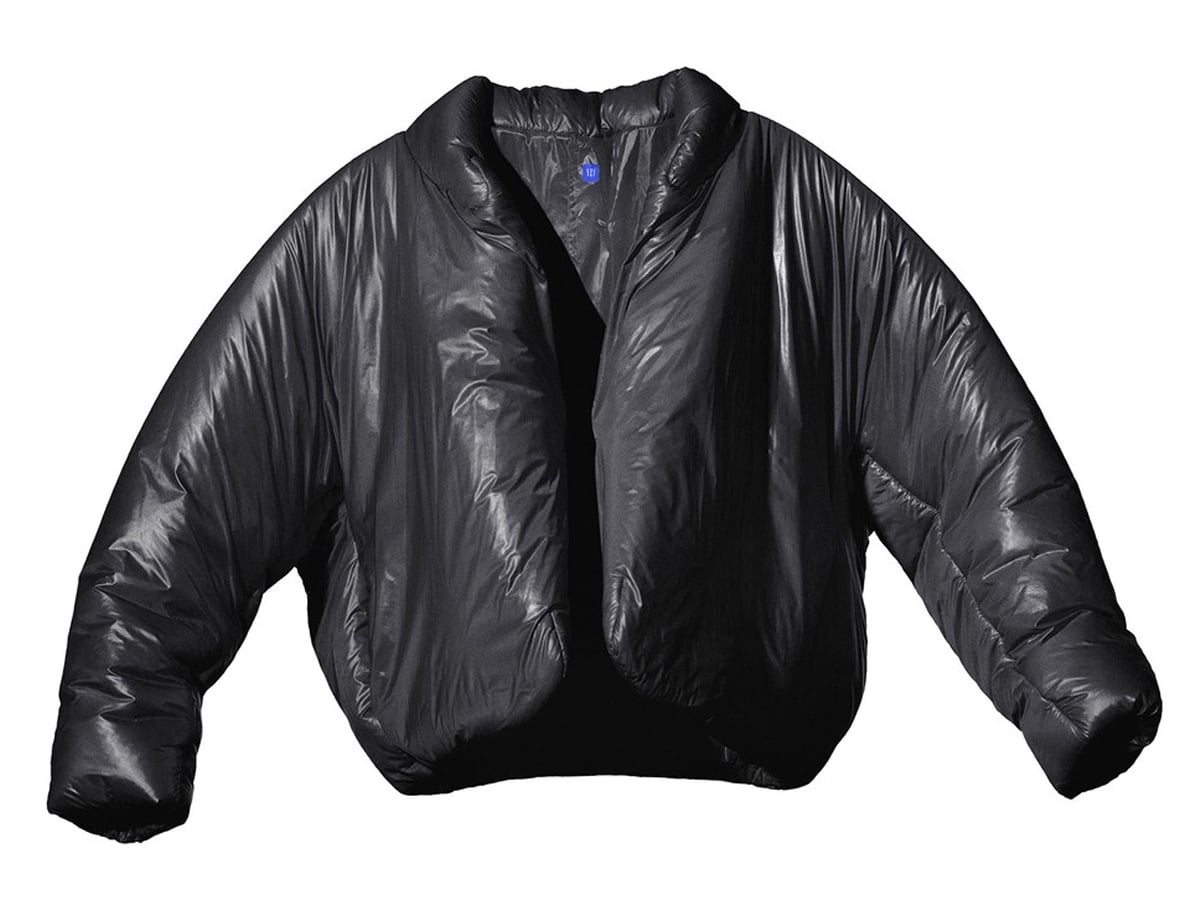 General FAQ
What is the black puffer jacket Kanye West is wearing?
The black puffer jacket that Kanye has recently been photographed in is the latest Round Jacket from his YEEZY x Gap collaboration. It is currently available for pre-order.
What mask does Kanye West wear?
Kanye has been spotted on multiple occasions wearing a black puffer jacket and a facemask. In the first two instances he is seen wearing a re-worked vintage Harley Davidson mask.
You'll also like:
Style Guide: How to Dress Like Kanye West
Kanye West Sues Walmart Over 'Fake' $25 Yeezy Foam Runners
Kanye's $1.8m 'Grammy Worn' Yeezys Destroy World Record for Sneaker Sale
---
Featured Video from Man of Many