Whether it is the clothes you wear or the drinks you sip, you can't fake taste, just ask your local bartender. Effortlessly cool and unrelentingly innovative, the nation's top tastemakers have perfected the art of balance. Not that it should come as a surprise.
It's no secret that Australia's hospitality is world-class, and this is not only because of food and drinks innovation, it's also the exceptional service and the people behind this that make all the difference. We were lucky to get three of the nation's top tastemakers in one room at The Park Darlinghurst (Alen Nikolovski, James (aka Jimmy) Irvine, and Evan Stroeve) to chat cocktails, classics, and style. 
"Balance is crucial. Sweet vs sour, bitter vs salty, it's all about balancing the strength of the spirit with other elements of the cocktail," Re's, Evan Stroeve says. "But cocktails are more often a balance of contrasting elements than they are a collection of similar ones, that's the most important part of making drinks."
According to Evan, there's a science behind good taste. Walking the fine line between excellence and excess, perfecting the palate extends beyond the obvious. It's a full experience that elevates all senses. Sure, it's got to look good and tickle the taste buds, but more importantly, it's all about how it feels. In this world, cocktail-making is about expression and there is a style to suit every drink-slinger.
"Bartenders are incorporating the science of flavour, botany, agriculture in their craft on a daily basis. I always try to imbue drinks with concepts I personally believe in," he says. "The art is the story we tell, the philosophy we communicate and how the ingredients come together in the glass."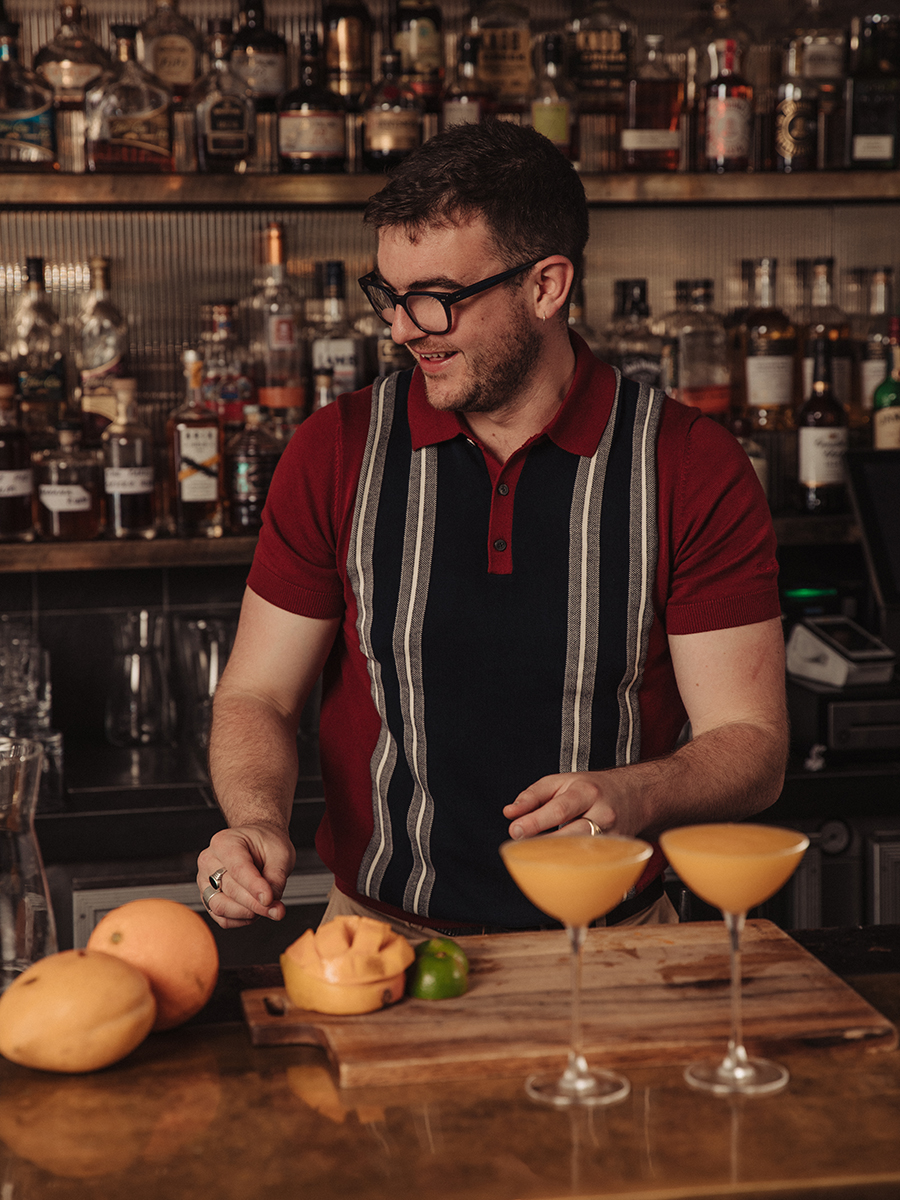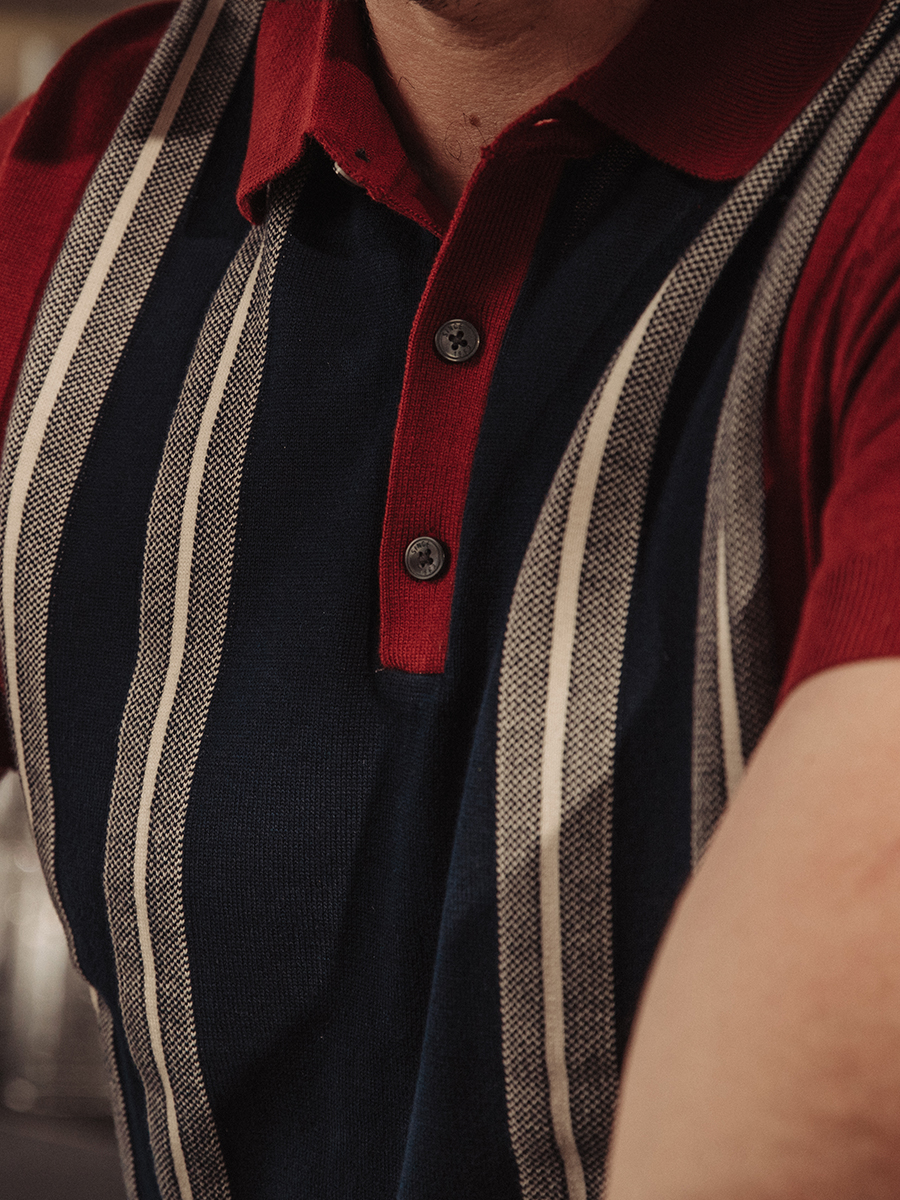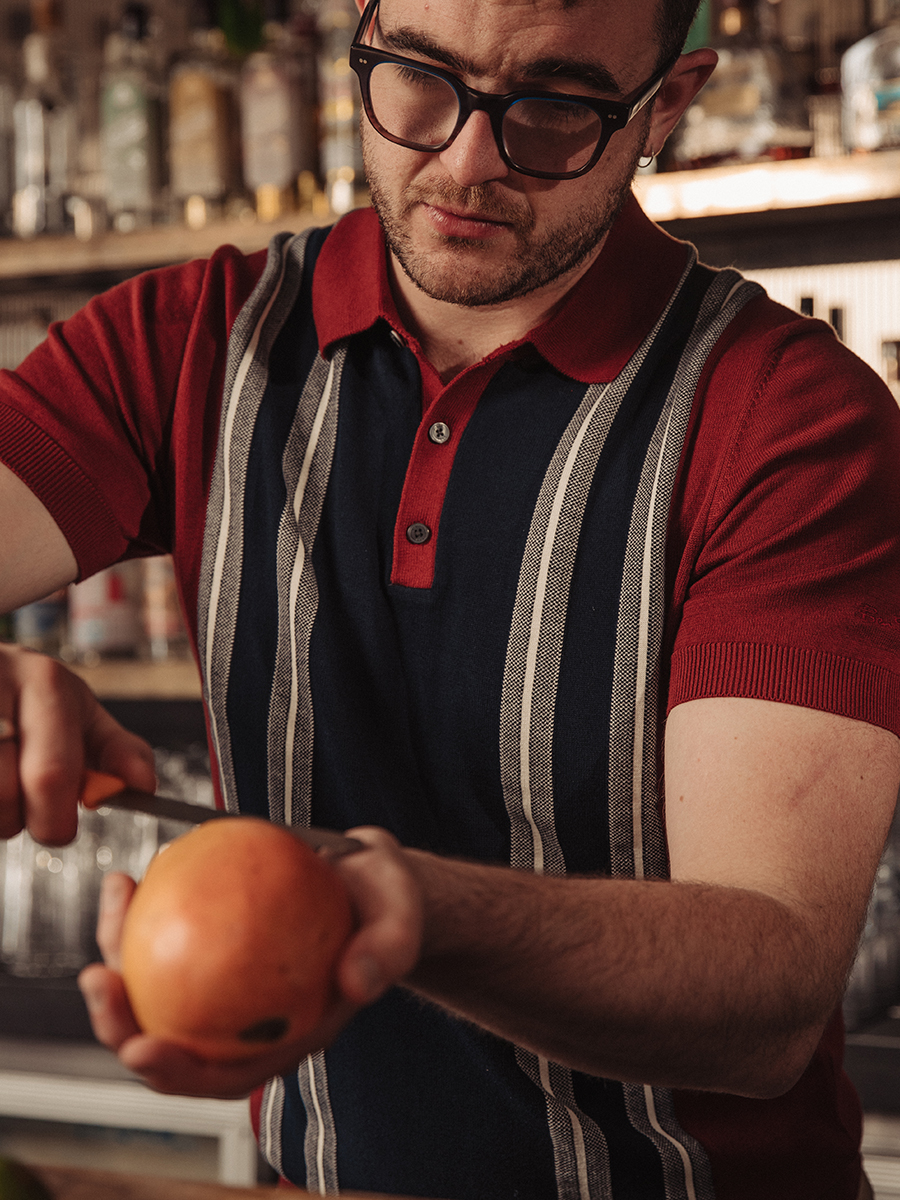 The Classic
For centuries, bartenders have remained the ultimate purveyors of cool, after all, some things are truly timeless. Like the allure of the textbook Old Fashioned or the sophistication of a considered Cosmopolitan, classic cocktails have a certain old-world charm that has transcended generations. An old-soul by heart, Sydney legend Alen Nikolovski knows a thing or two about keeping things classic. Complete with trademark Stetson and Tom Selleck moustache, the barroom hero that now works at his family-run Antico Woodfired Pizza is dripping in nostalgic charm. And he's not the only one.
Over five decades, British fashion mainstay Ben Sherman has cultivated a mass following, sinking its roots deep in the cultural zeitgeist. From the Mod-defining resort-wear that typified '60s rebellion to the boot-stomping silhouettes that lit up late '80s England, the iconic label has seen, done and outlasted it all. Why? Because just like a fine cocktail, you can't fake good taste.
"Individuality is important. Obviously, I am influenced by a lot of styles that I see from friends or fashion Instagrams but I always like to make them mine, adding my own touch," Alen says. "This way people remember you and recognise you for your style, plus it's fun to make a look more your own."
Alen Nikolovski, pictured above, wears a Raw Cotton Overshirt
First dipping his toes in the world of hospitality in his 20s, Alen perfected the craft at some of the most revered venues in Australia, from the infamous World Bar to the refined luxury of Baxter Inn. The long and storied journey has left its mark on Alen in more ways than one. Picking up pieces and influences every step of the way, the Antico Woodfired Pizza owner now knows that to break-through in food, much like fashion, you need to show people what they're missing.
"Not everyone likes the things you do, so by trying to make the dish look more presentable, you can trick people into liking something they wouldn't normally," he says. "Take the classic look of pleated pants or the workwear jacket. You can wear these with a relaxed shoe like crocs or classic converse and take it from being very formal to casual and fun. I like to accessorise a lot too and Ben Sherman makes great bucket hats which add a bit more fun to an outfit."
While Alen's signature style stands the test of time, flowing through his clothes all the way down to his craft, there's something to be said for innovation. In fact, the only thing better than a classic is a classic reborn.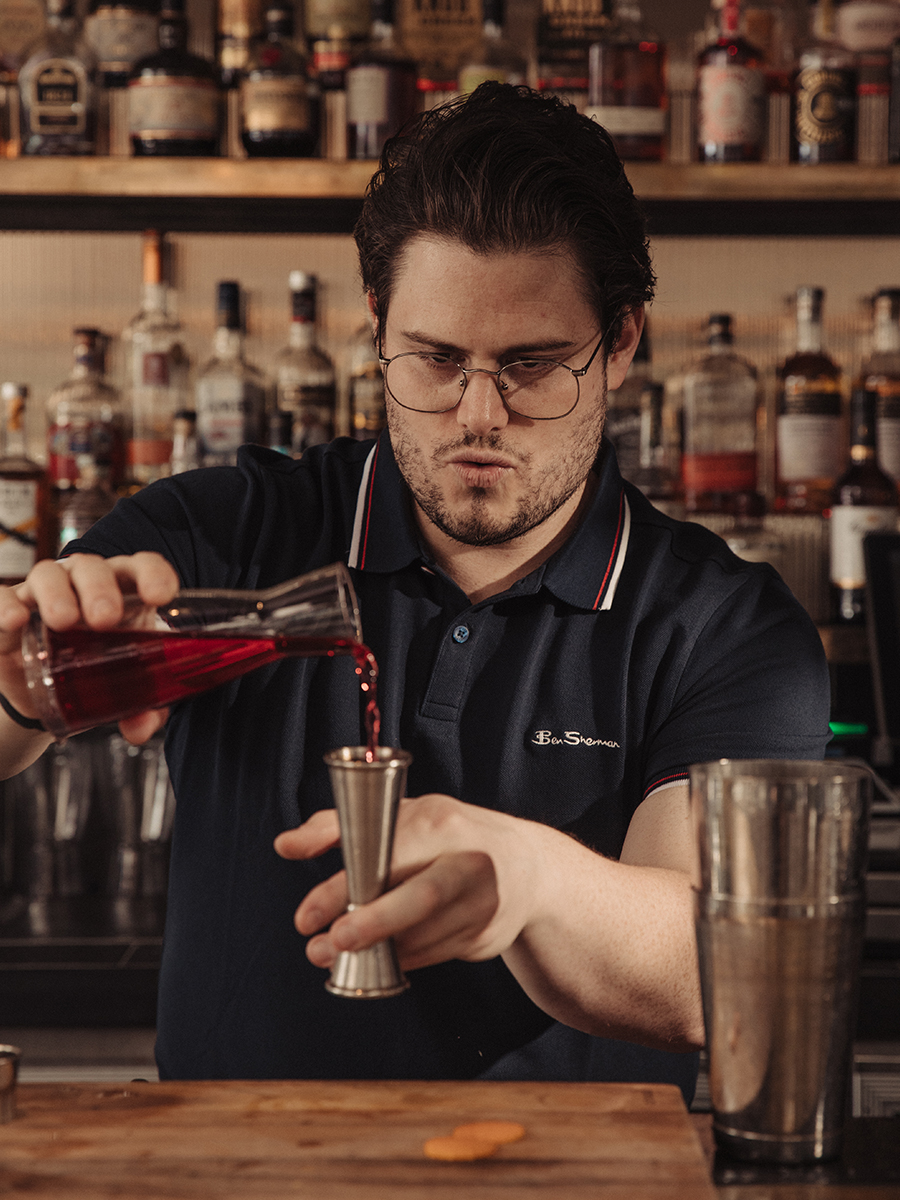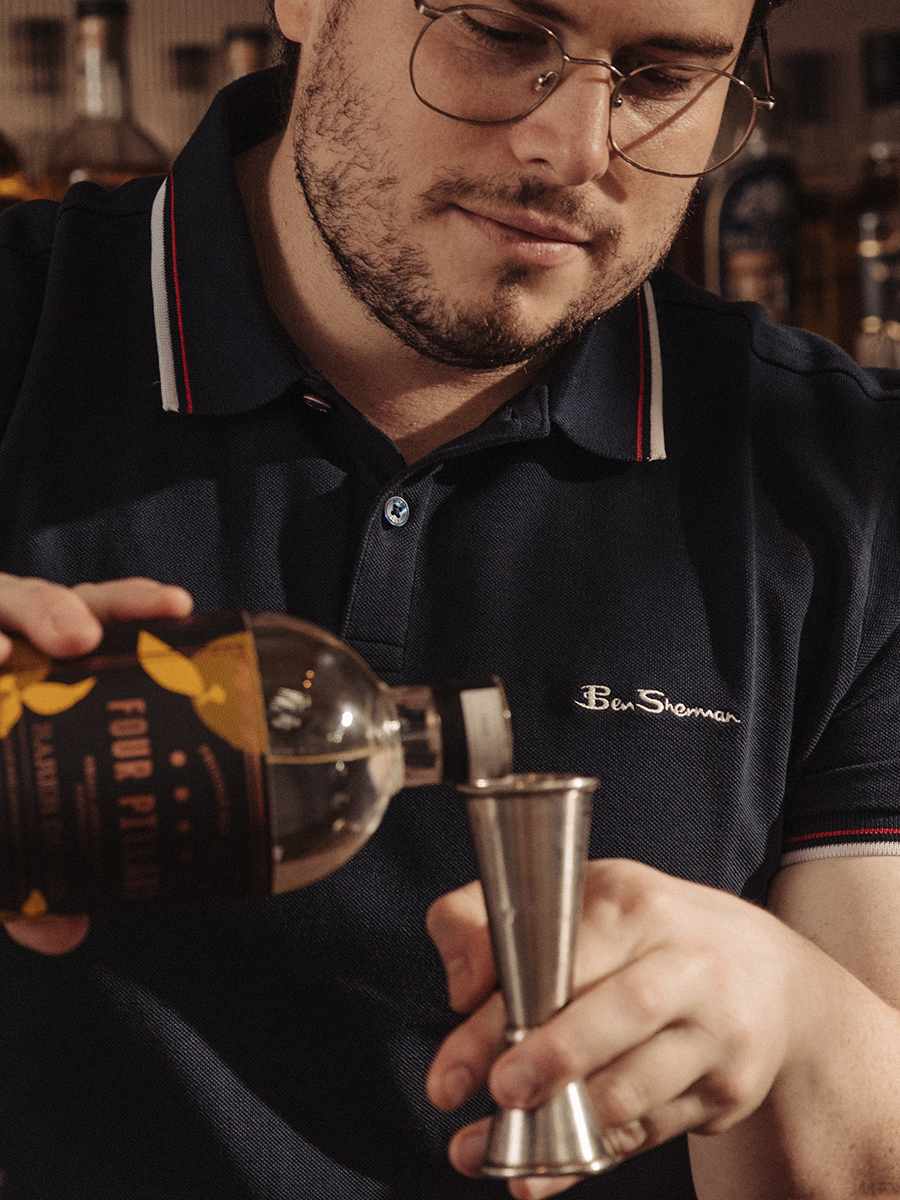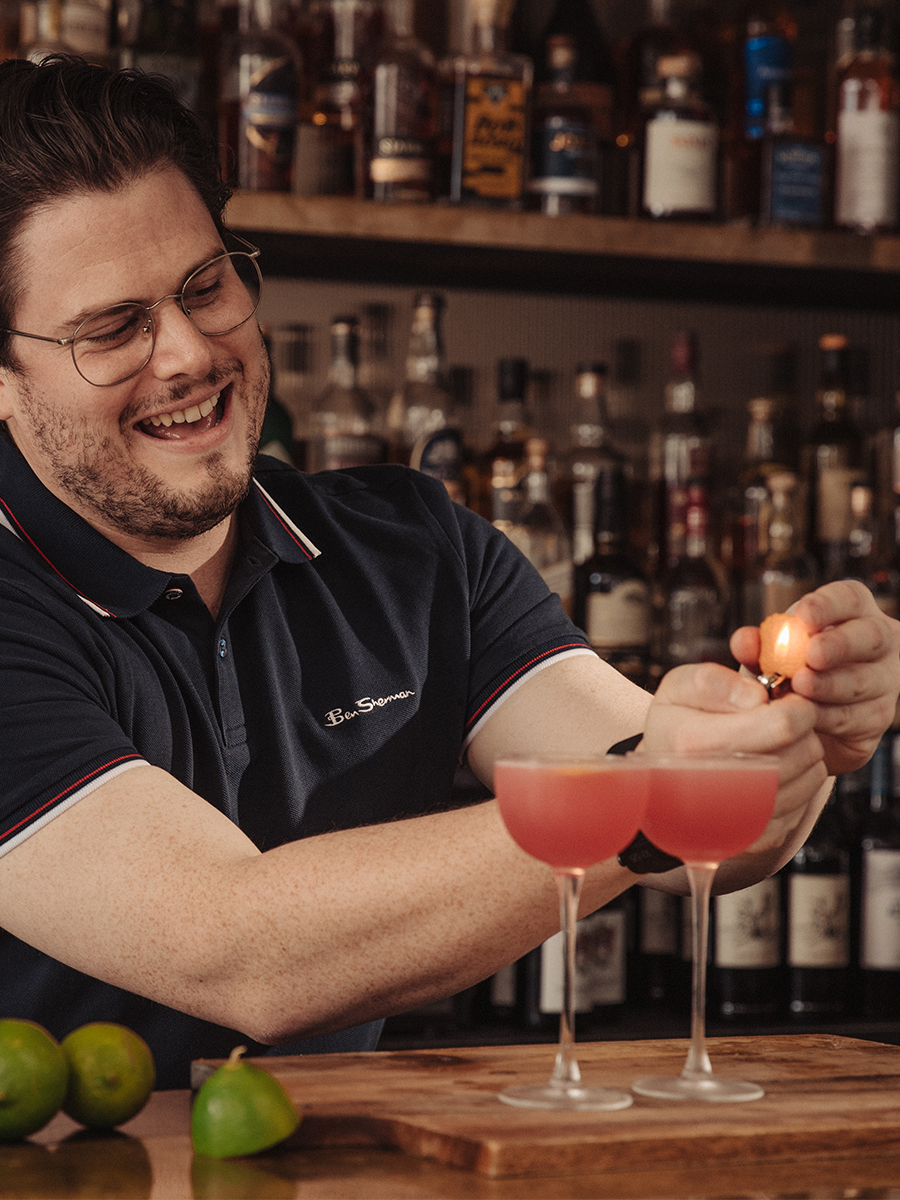 The Contemporary
Award-winning bartender, Jimmy Irvine is a master of the modern craft. Famed for his bold, genre-pushing approach, the Four Pillars Gin specialist isn't afraid to take risks and go against the grain. His penchant for Olive Leaf Gin is testament to this.
"Classics are classics for a reason – people enjoyed drinking them 'then' and they're enjoying them 'now'," he says. "I believe classic cocktails are great building blocks for bartenders to tweak and recreate their own spin. I really enjoy seeing a bartender's variation of a classic cocktail that takes it to a new creative, innovative place that may be through use of ingredients, technique or their own personal adaptation – using that classic cocktail's story as core inspiration.
Like the original Sugarman himself, Ben Sherman, Jimmy uses the past to build on the future, bringing new styles and flavours into the mix. But it's not just making change for change's sake. In Jimmy's mind, versatility is key to the craft. Any bartender worth their salt knows that being able to find a drink for any occasion is the real path to success.
"This is what I love about bartending. It's very rare that a menu you've put together is going to impress, or even please everyone. The global population is 7.9 billion-strong, do you think you're going to make everyone happy?" he says. "This is genuine bartending practice – having a conversation with people across the bar – getting to know them and what they like and going from there. I believe every great bartender has a few drinks they can shoot off the hip with to make somebody's night."
It's a similar story with his style. Subtle at first glance, the Four Pillars Gin expert's understated aesthetic is uniquely his own, considered but eclectic.
"I'm fortunate to work within a company that allows personality to show through presentation (everything except my Sydney Swans footy shorts], so I really enjoyed the accessibility of the entire Ben Sherman catalogue. I found a fit for every occasion," he says. "I'd describe my personal style for both bartending and fashion to be a bit of a mix. Appreciator of the classics, reliant on the seasons, eager to see who's doing what and when in doubt – add more gin."
The Forward Thinking
While Alen and Jimmy have taken the classics and elevated them to new heights, Worldclass Bartender of the Year for 2021, Evan Stroeve walks the finest of lines. A pioneer of the industry, Evan's approach to art sees him with one foot in the past and one firmly geared towards the future. In his eyes, it's that contrast that makes all the difference.
"​​Like the perfect martini, it's essentially just two ingredients, but the way they are combined and balances can make it break what should be easy on paper," he says. "
As the manager of Re, the most sustainable bar in the world, Evan is weaving a legacy that, much like a good whisky sour, will stand the test of time.  "The drinks I want to drink are also ones that communicate a bit of a message, be it about sustainability, native produce, local spirits. Every drink is geared around waste minimization and conscientious thought, things I try and communicate every day, but above all, it just needs to taste really damn good."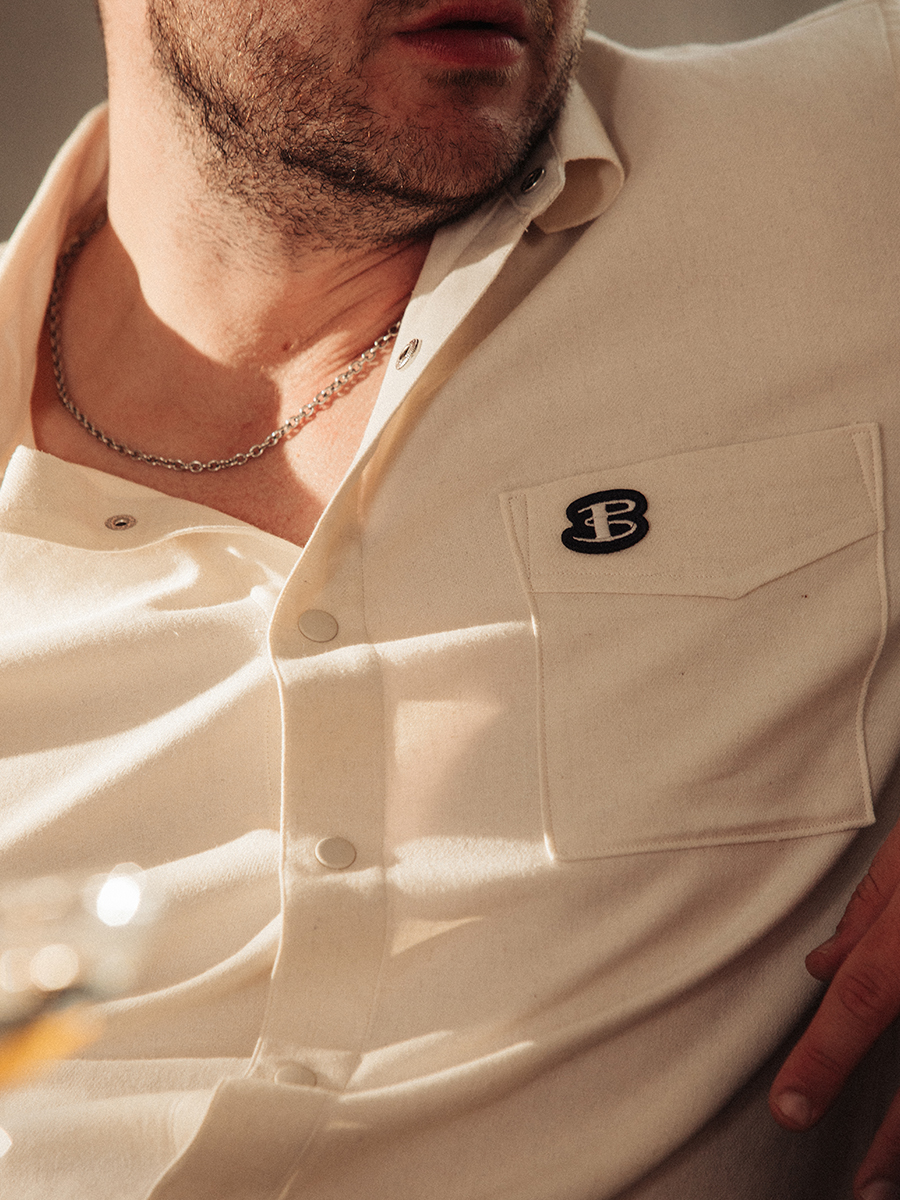 Ben Sherman Collection 
Classic, contemporary or completely out of the box, your choice of style is defined by the life you've lived, and for iconic menswear label Ben Sherman, there's a lifetime of stories yet to be told. Born on the backstreets of Brighton in the mid '60s, the legendary fashion brand has become something to so many people, irrespective of craft or creed. Ben Sherman's latest collection The Tenth Summer brings an air of nostalgia back to the fold, in true, unapologetic form. 
Lighting up the holiday season with bold party shirts and summer coordinates, the collection echoes the Mod past with Button Thru Polos and Trucker Jackets, but like a hit of citrus in Cosmo, there's a modernist touch that shines through. Cotton Slub Crew Necks and Organic Slim Chinos bring a new silhouette into play. But it's not an abandonment of history, merely an evolution. While the bright and colour classics may have paved the way for modern menswear in the past, now it's about pushing forward on a bold new journey. After all, as Jimmy rightly points out, you will never please everybody, so you're better off owning it.