The Amazing Ridge Wallet's Black Friday Sale Started Early
In Partnership with Ridge
You can't escape how incredible the Ridge Wallet is. Backed by every YouTuber known to man and continually popping up in those promoted posts on your social feeds, the Ridge Wallet gets its fair share of marketing. Starting as a simple Kickstarter project, this impressive gadget has taken on a life of its own as one of the best wallets money can buy.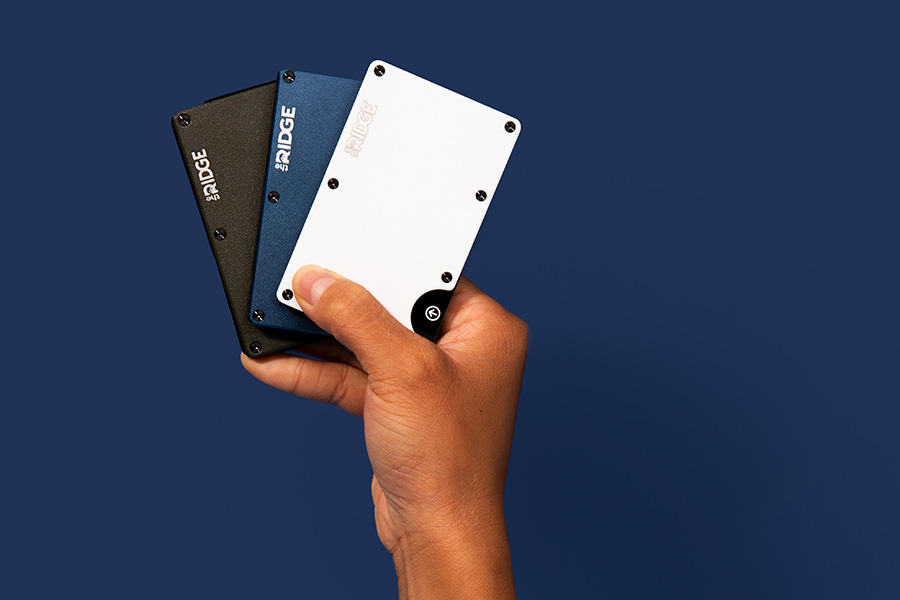 If you need a wallet that is durable, minimal, and slim enough to fit in your pocket, then look no further than the Ridge Wallet. Yes, we're all very well aware that leather wallets are the traditional gold standard here. But that was well before we entered into the digital age where you can have your details skimmed right from your pocket. With the Ridge Wallet, that just doesn't happen. It can't happen, thanks to its RFID-blocking features that keep you safe from unsavoury folk.
Equal part stylish and functional, the Ridge Wallet sports a tough outer exterior, or shell, that is perfect for carrying around all the essentials without the dreaded wallet bloat. It's all about carrying less, while still having everything you need on hand. Made from your choice of titanium, carbon fibre, or aluminium, this military-grade wallet will protect your ID and credit cards with enough space to fit up to 12 cards in total.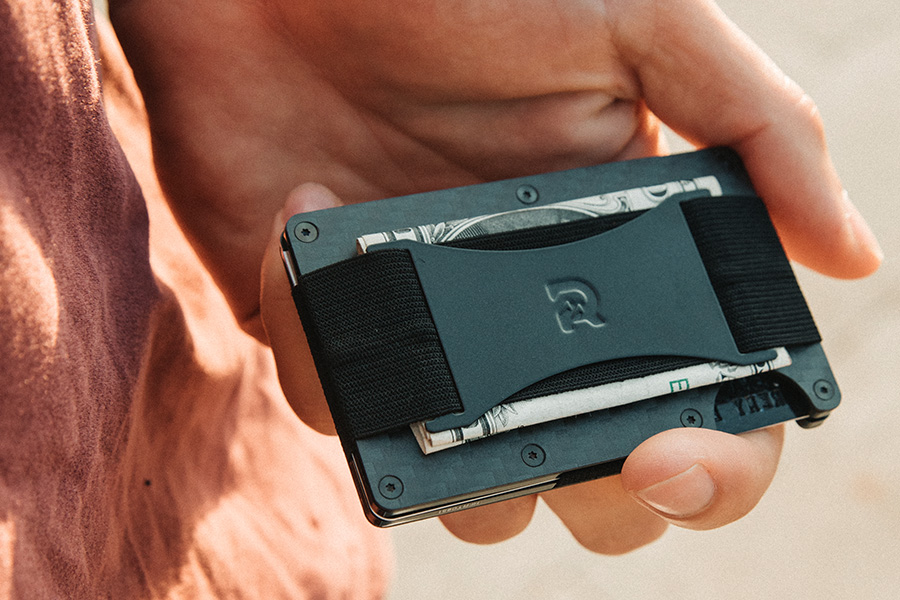 If you like things a bit fancier, then you can always go for the plethora of special edition wallets like Damascus steel, 18K Gold, or the Topographic Wallet which maps out the summit of Half Dome at the eastern end of Yosemite Valley in Yosemite National Park, California. Celebrating the National Park Service's 104th birthday, a percentage of all proceeds from the Topographic model will go towards US National Parks.
So how does it all work? Well, the wallet features elastic hinges that expand to accommodate up to 12 cards in total—then returning to its original position when the contents are removed. Then with the press of your thumb on the side, you can push out the desired card for quick and convenient access. Plus with RFID-blocking, no one is going to steal your data. Oh, and there's a lifetime warranty too for good measure.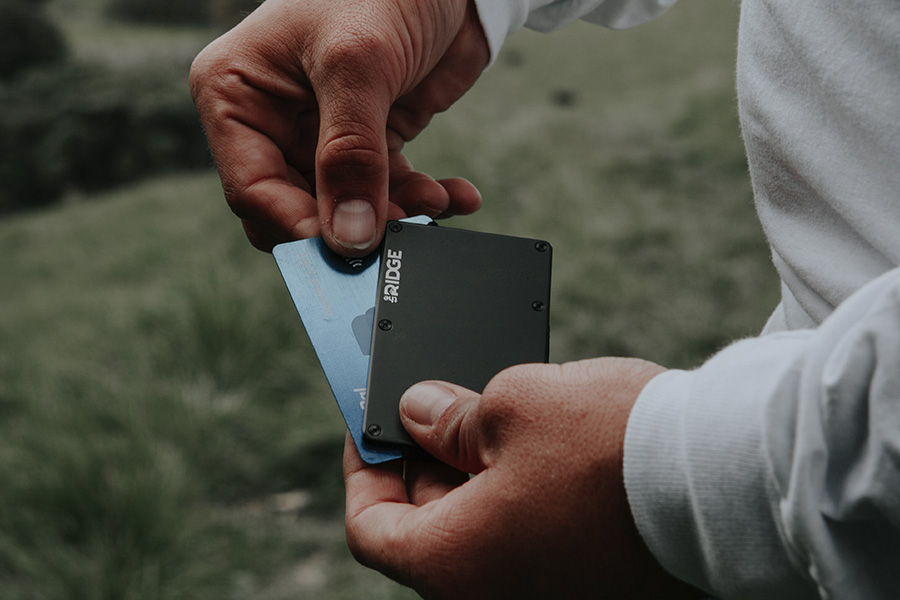 ---
Featured Video from Man of Many
---
You can even accessorise your Ridge Wallet with a Cash Strap and Money clip available as optional extras. With over 15 styles and finishes, along with free standard shipping worldwide, there's really no reason to say no to the Ridge Wallet. Catch the early Black Friday sale for a nice discount off the usual price.
Ridge Wallet Incredible Features
Lifetime warranty
Free Shipping & 45-day Returns
Made from carbon, titanium, aluminium
60% slimmer than the traditional wallet,
Fits perfectly in your front pocket
RFID blocking (where you need it)
You'll also like:
3 Top-Selling Ridge Wallets Are The Perfect Gift
---
Featured Video from Man of Many