This Pilot Racer is the Best Leather Motorcycle Jacket on the Market
LA's VKTRE Moto Co. takes the motorcycle lifestyle to new heights by way of its premium leather jackets. Each one is made from start to finish inside the label's studio workshop, using locally and ethically-sourced raw materials. VKTRE's Heritage Leather Road Jacket is the stuff of legend and we said as much in a previous write-up. Now we bring you the brand's bestselling lineup, also known as the Pilot Racer Jacket Series. Featuring high-end construction and a modular collar system, it might very well be the only leather jacket you'll ever need to own.
Each jacket in VKTRE's Pilot Racer Jacket Series is individually crafted from some of the world's best raw materials, enabling durability and flexibility in equal measure. Expertly placed pockets allow for the addition of motorcycle armour on the back, shoulder, and elbow regions. Bring in the easy detachable collar system and you get one premium jacket to rule every adventure or occasion. Use the system to swap between a range of collar styles, including leather hoodies, rain-resistant hoodies, shearling collars, and more.
Brimming with comfort, style, and quality, the Pilot Racer Jacket Series continues to incorporate new releases, colours, materials, and designs. There are both leather and wool options as well as a jacket made of Dyneema denim, which is 15 times stronger than steel (weight for weight), but flexible enough to weave into fabric. And don't forget: each and every jacket is locally crafted inside the brand's own Los Angeles workshop.
While you can't go wrong with any jacket in the range, here are 3 of their most popular silhouettes: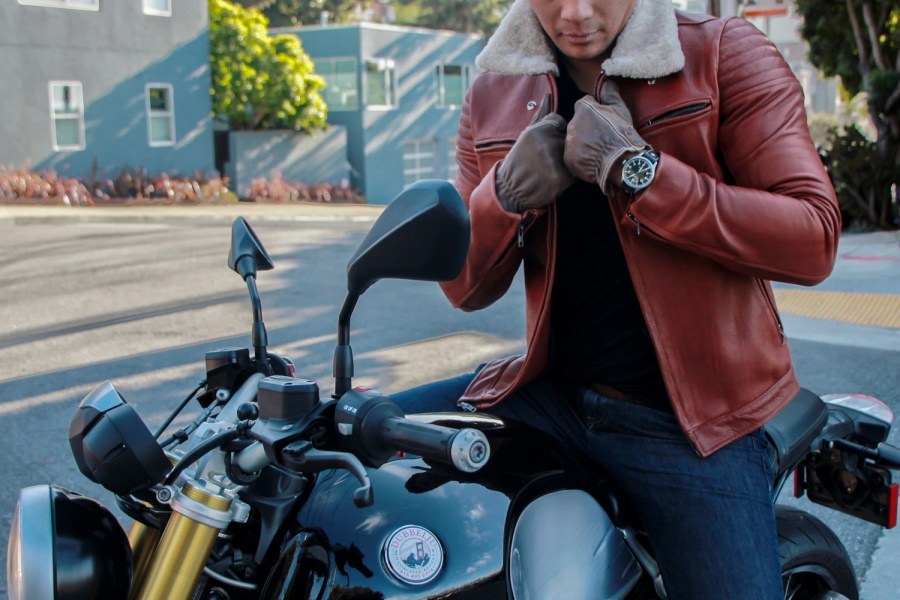 1. Pilot Racer in Cognac
Infusing classic aviation aesthetic with cafe racer style, this exceptional entry pays homage to WWI-era fighter pilot jackets. It's constructed out of American full-grain cowhide and presented in a unique Cognac colourway. Body lining of stretch cotton delivers ample flexibility and ideal climate control. Use a hidden zipper to attach or detach the collar of your choice and get riding in true style.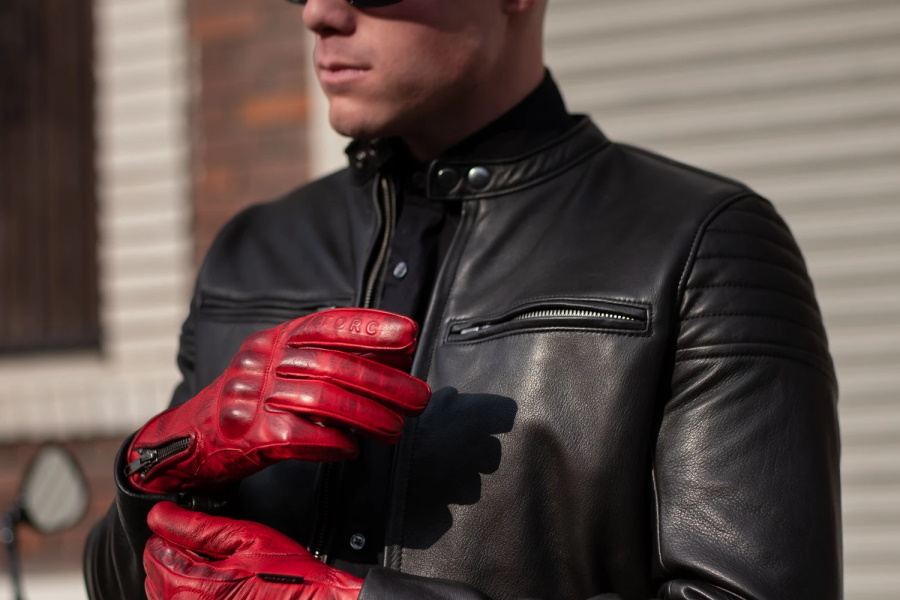 2. Pilot Racer in Black
No one argues with black and that rings especially true on this streamlined silhouette. Achieving the best of form and function, it's designed for both everyday wearability and maximum comfort. Thanks to its high-grade construction and interchangeable collar system, you can take this jacket anywhere and everywhere.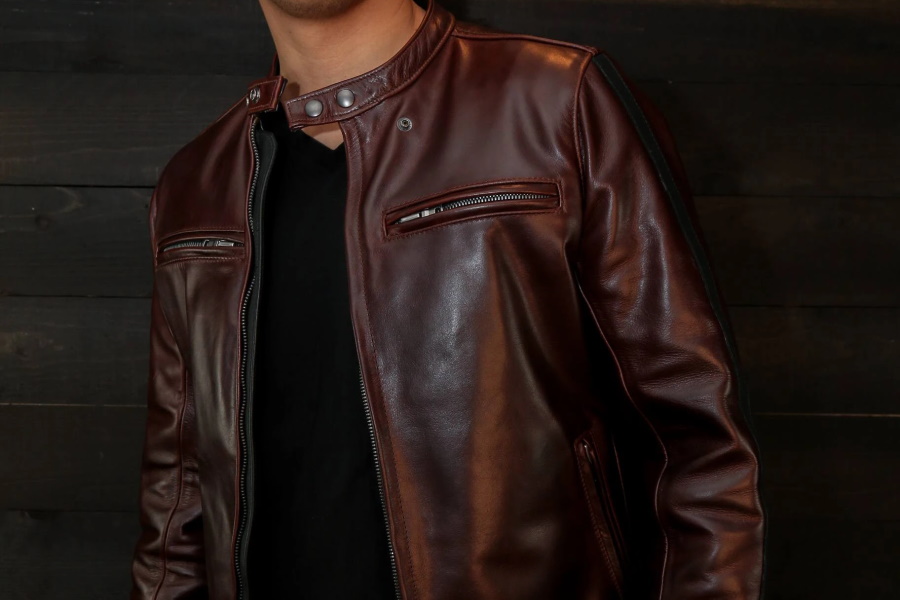 3. Pilot Racer Italian Steerhide
Made from the brand's choicest Italian-designed steer-hide, this supple jacket is love at first sight. The high-quality leather breaks in as you wear the jacket over the course of a literal lifetime. As a result, you don't just get a supremely comfortable and resilient piece of motorcycle apparel, but one that becomes unique to you and your adventures alike. Say hello to your new best friend.
Motorcycle riders thrive on adventure and unpredictability and the Pilot Racer Jacket Series duly abides. A masterpiece on multiple fronts, it represents the best of VKTRE and, therefore, the best of motorcycle apparel. With the modular collar system at your disposal, you'll be utterly prepared to tackle any terrain. Find your silhouette and load up on collars and you may never buy another leather jacket again.