CODE41's Day41 Edition 2 Watch is Now Available for Pre-Order
Tons of modern watch brands lay claim to an enviable set of core values, but precious few put their money where their mouth is. CODE41 definitely puts their money where their mouth is. More of an ongoing community project than they are a traditional business, the brand delivers total honesty and transparency at every conceivable level. They operate out of Switzerland and qualify for the "Swiss-Made" moniker and yet refuse to label their watches as such. Why? Because that would be misleading to their loyal customers, all of whom double as potential collaborators. Yeah, they're that kind of watch brand.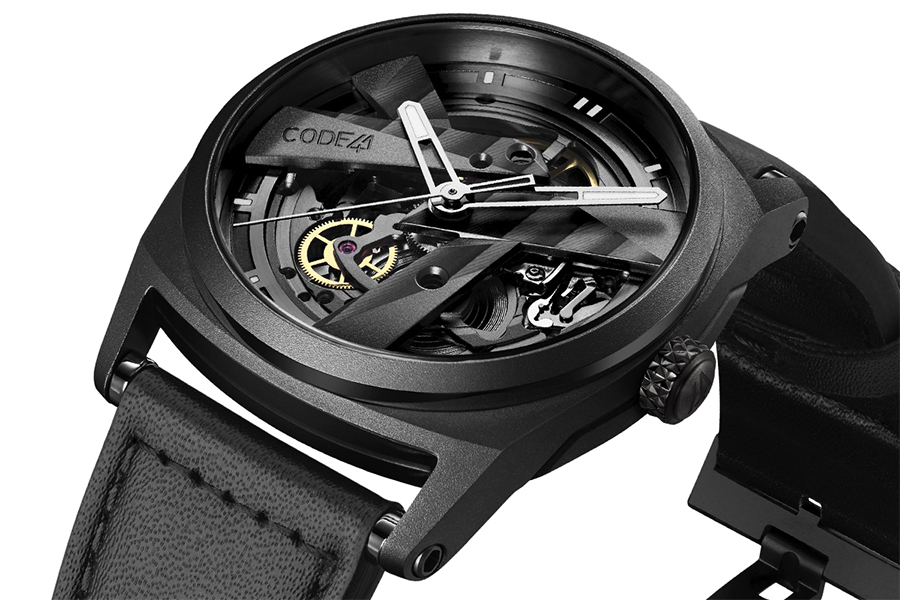 When we say CODE41 involves the community, we mean the brand literally functions like a democratic society in which every willing participant has a say. Until recently, it was mostly the male customers who were demonstrating their proverbial voice and thereby affecting designs and components. Then the Day41 project came along with the specific impetus of involving females. That led to the creation of Edition 1, a mechanical unisex watch that sold in sweeping numbers across the world. Now, the brand is back with a sequel.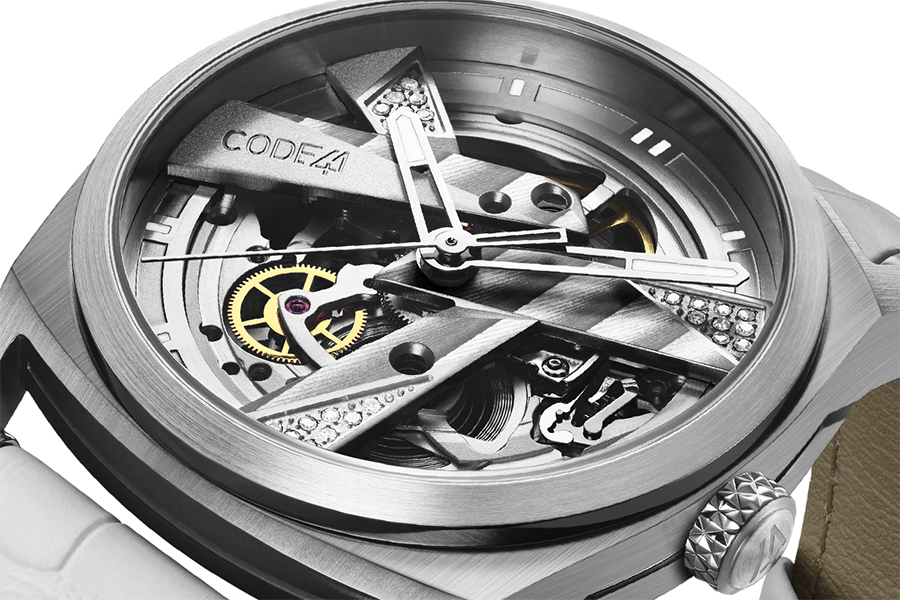 Like its predecessor, the Day41 Edition 2 draws upon direct input from the brand's female community members. We're talking months and months of passionate debates and tallied votes over every single aspect of the design process. Unsurprisingly, it yielded another grand slam and one that goes big on value and performance alike. That's not to mention the brilliant aesthetic of the open-worked dial face, putting the watch's mechanical magic on full display.
CODE41 strives for total transparency and that means every watch is the sum of its parts and so too is its price point. You can hit up the brand website to see a full breakdown of both the cost and origin of the components and manufacturing. As you'll quickly realise, every major aspect of production went down right there in Switzerland, making it all the more impressive that the brand refuses to bank on a "Swiss-Made" label. Price-wise, every piece is virtually impossible to beat.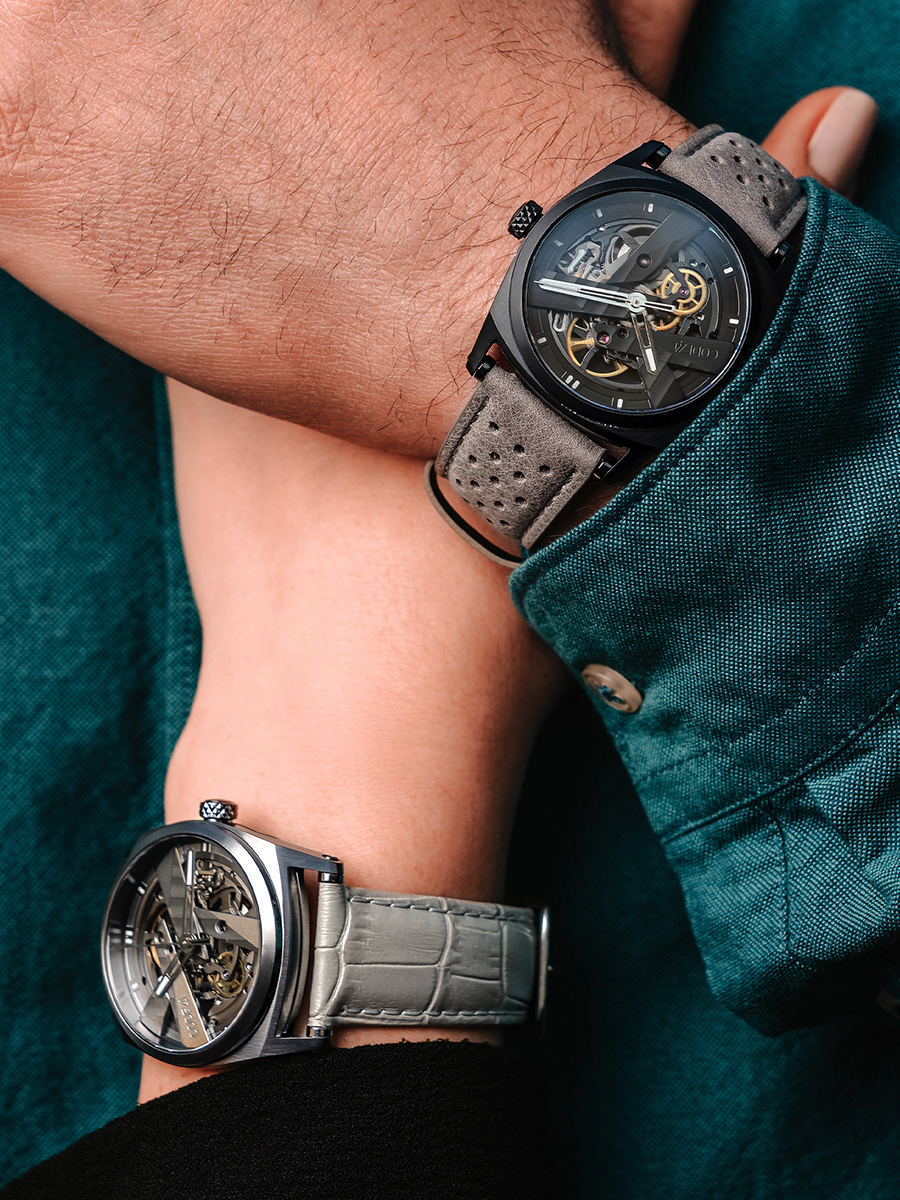 Continuing the unisex theme, the Day41 Edition 2 is available in two separate sizes: 37mm or 40mm. The 40mm version comes in three different variants: Anthracite, Black PVD, and Stainless Steel. Collection mainstays include high-quality cases of 316L stainless steel, scratch-resistant sapphire glass (with anti-reflective treatment) on the front and back, and Luminova-coated hands and numbers. Powering each watch is caliber STP6-15, a Swiss-made automatic movement with 26 jewels and a 44-hour power reserve. Choose between a variety of stylish and eco-friendly straps, all of which feature a 3-blade deployment buckle for tool-free interchangeability.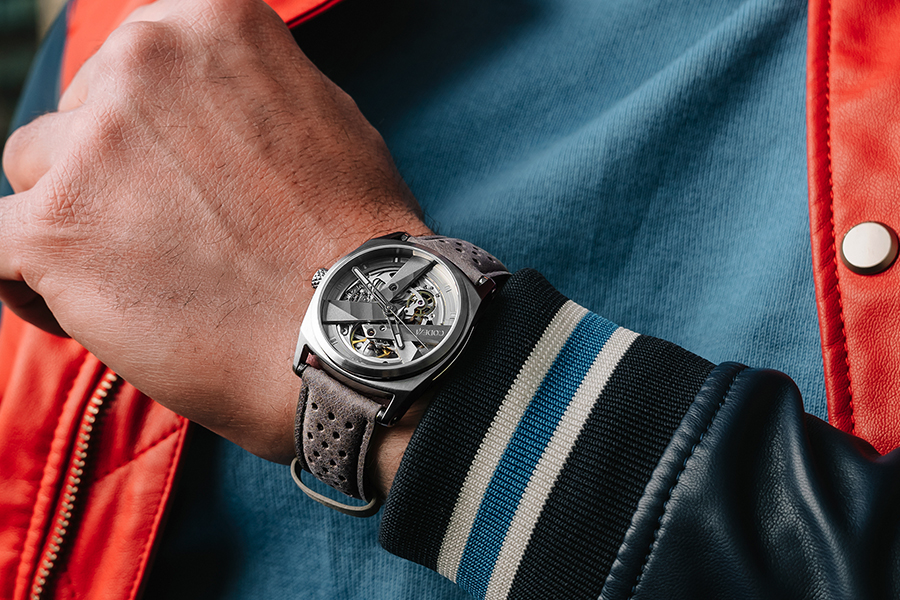 Founded by an industry veteran, CODE41 dispels common myths at every turn. One of those myths is that all women's watches must run on a quartz movement. The 37mm version of their latest model certainly proves otherwise. There's also the ethos of total transparency, the distinctive design language, the community participation, and the unbeatable value. This is so much more than a brand—one might even call it an entirely new mode of being.
CODE41 survives on pre-orders so as to manage costs and avoid overstock. Place yours now and you can cancel at any time before the official release date. The brand also offers a 30-day free-return policy and a two-year guarantee. The Day41 Edition 2 Collection is available for US$1180 and up and limited to just 1200 pieces. Choose your variant and your strap and claim one of these horological beauties before it's gone.