Objest Hach V Drops Leather and Goes For the Apple Approach
An estimated 60 per cent of leather manufacturing has some sort of harmful effect on the environment—even for something as small and seemingly insignificant as a watch band. A new Swiss made watch on Kickstarter has found a way to keep that leather look for its band without having to create the damaging effects of leather to make it. The Objest Hach V is an automatic watch set on an apple peel skin vegan leather band.
You'll also like:
Ressence Type 1 Squared X Keeps Watches Sharp
A Complete List of All James Bond 007 Watches
20 Best Green Dial Watches Money Can (Sometimes) Buy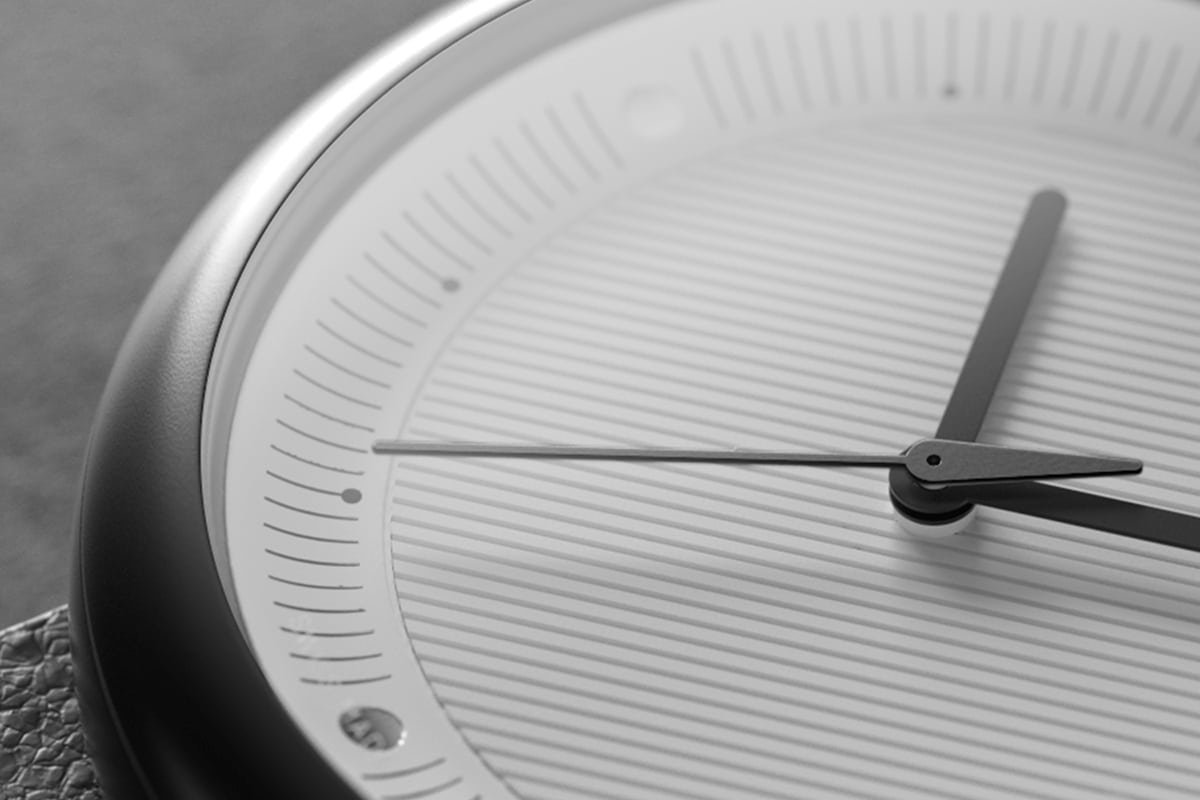 Using organic apple peels as the skin for the material, apple peel leather is not only a sustainable material, it's also an eco-friendly and cruelty free alternative to traditional leather. Plus, it looks just like leather.
The process to make apple peel leather is take the left-over material from when apples are juiced and turn it into a powder. That powder is then combined with resin to create the material. After drying, a backing layer is added, and then the material is ready to be cut into bands for the watches.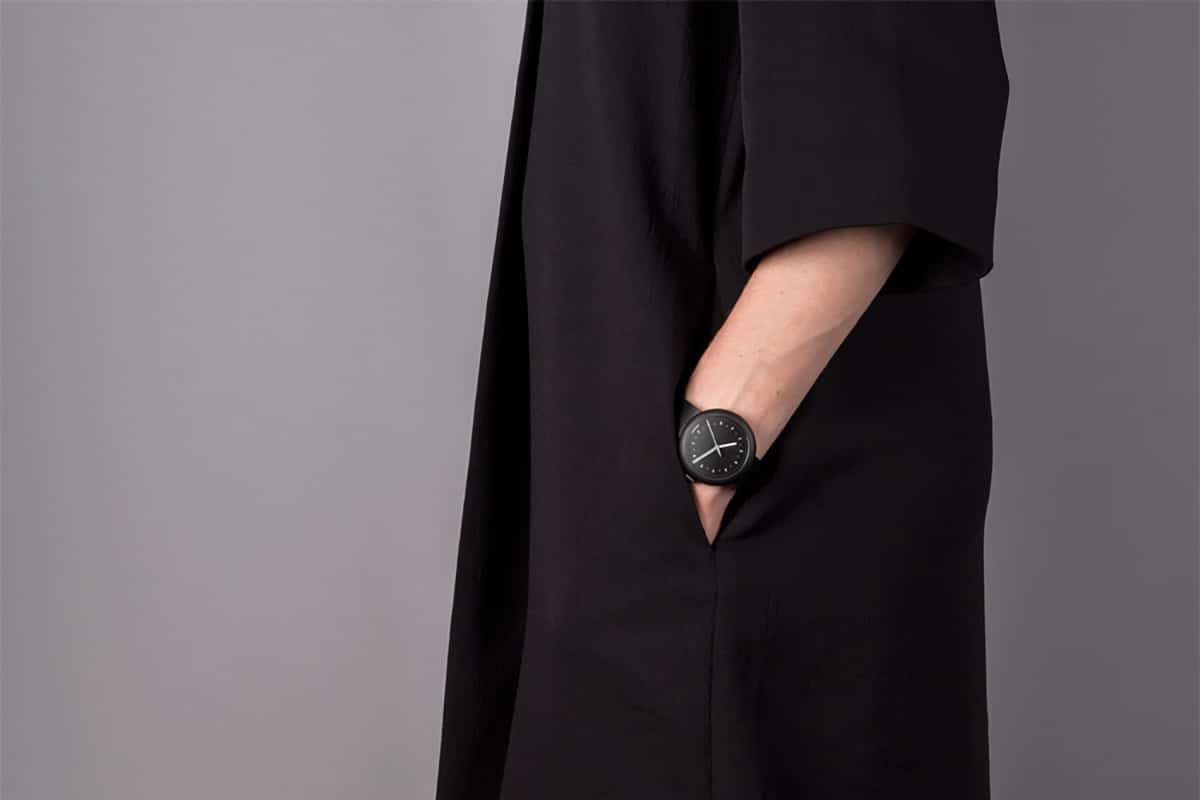 The watches are also innovative and high quality. First developed in London with the help of world-class watchmakers, the Objest watch is made from stainless steel for the 42mm case. Inside the case is an ETA 2824-2 automatic watch movement with a custom rotor design. The case back is open to allow a view of the movement, while on the other side is a scratch-resistant sapphire crystal.
The watch is water-resistant up to 50 metres. Finished in a matte black, the watch features a black and silver diagonal pattern with white indices. The watch has 38 hours of power reserve and it operates at a frequency of 28,800 vibrations per hour. When you help back this project, 10 percent of all profits go to help support the World Land Trust, FRIEND< and The Farm Animal Sanctuary.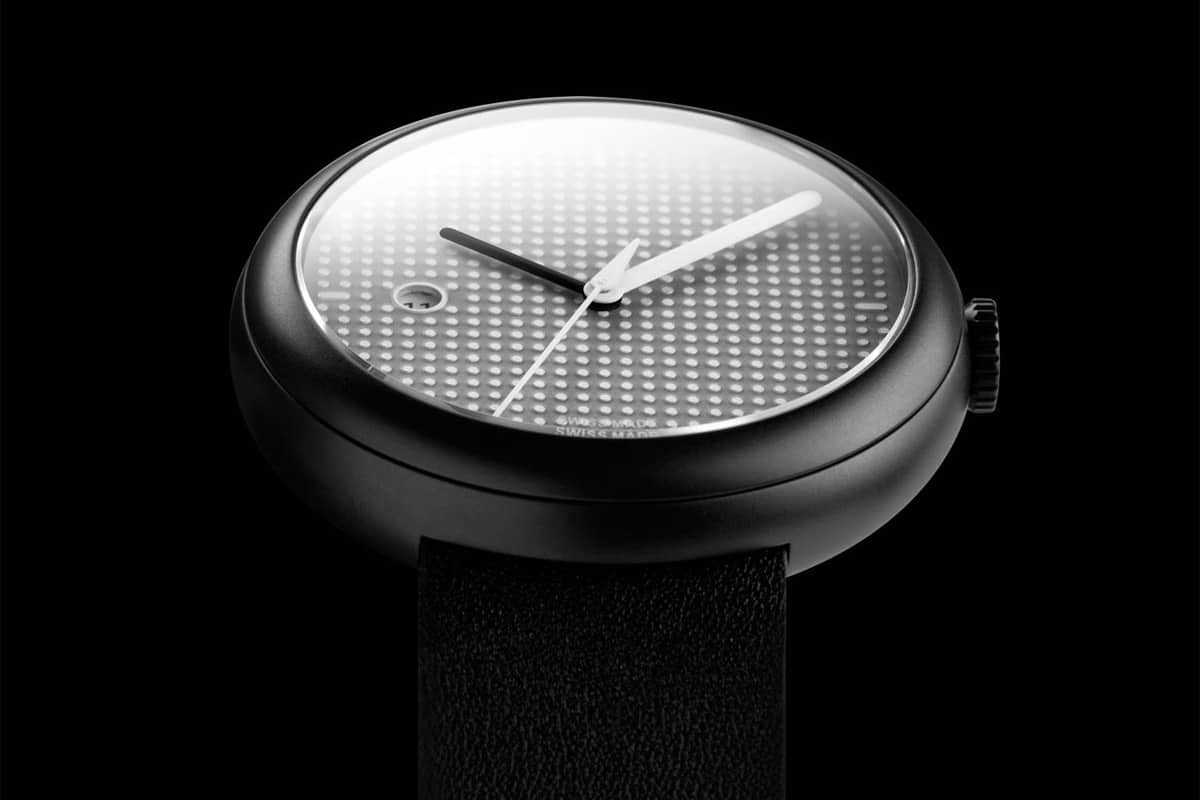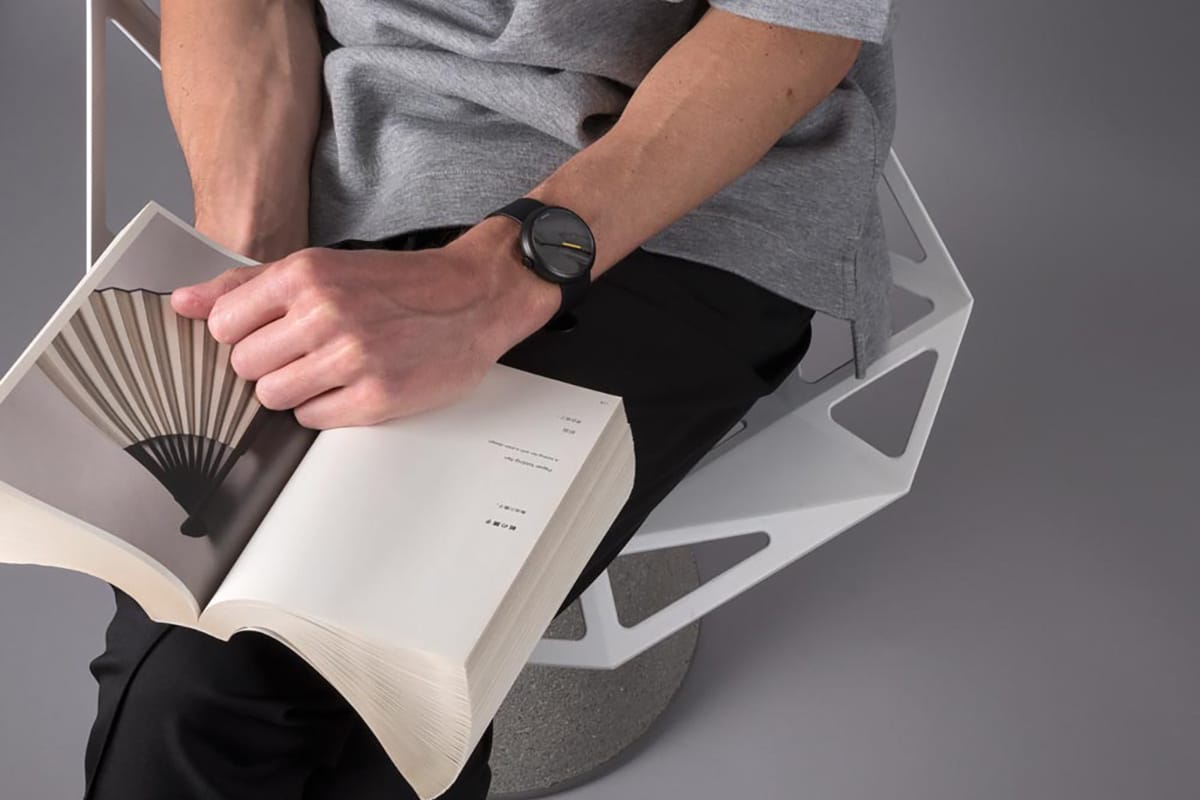 You'll also like:
Ressence Type 1 Squared X Keeps Watches Sharp
A Complete List of All James Bond 007 Watches
$150 Seiko Watches Are an Affordable Alternative to Rolex