The Wind Up – Watch News #67
Spring time has finally come, and with that comes the age-old transition of spending our Sunday mornings in bed to spending those same mornings going for walks on the beach. And with that favourable change in weather, you may imagine that we too would be taking a bit of a hiatus. But, as they say, the show must always go on, and with that being said we're excited to present to you the next instalment of our regular watch series focusing on the happenings of the watch world, The Wind Up! In this instalment, we have some amazing pieces from the likes of Panerai, Vacheron Constantin and REC Watches, just to name a few. So as always guys, sit back, relax and enjoy.
You'll also like:
The Wind Up – Watch News #66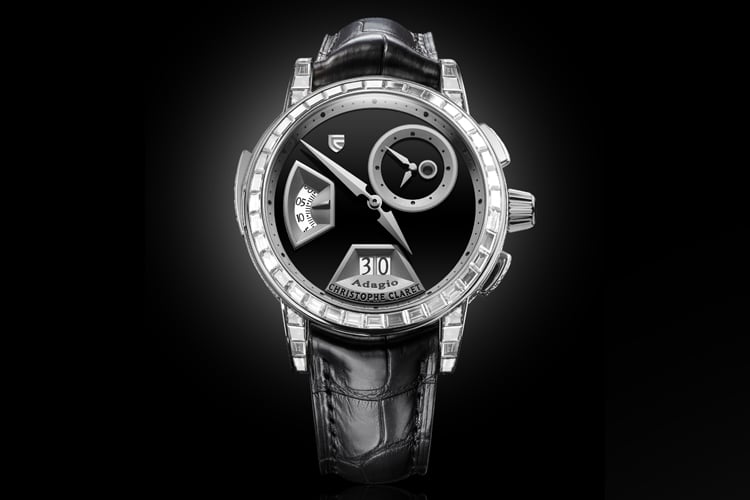 Christophe Claret Adagio
This is a piece that packs some serious haute horlogerie punch, and it comes from a manufacturer that many of you may not even know existed. The Adagio from Christophe Claret is the perfect blend of avant-garde aesthetics and ingenious mechanics. From the deep black onyx dial to the multiple registers displaying a bunch of useful information, at the very least from a visual standpoint the Adagio really appeals to me. The engraved case is phenomenal, and while the unique look of the Adagio may be somewhat provocative, I'm sure that even the most traditional of horology's purists would admire the beauty of this watch.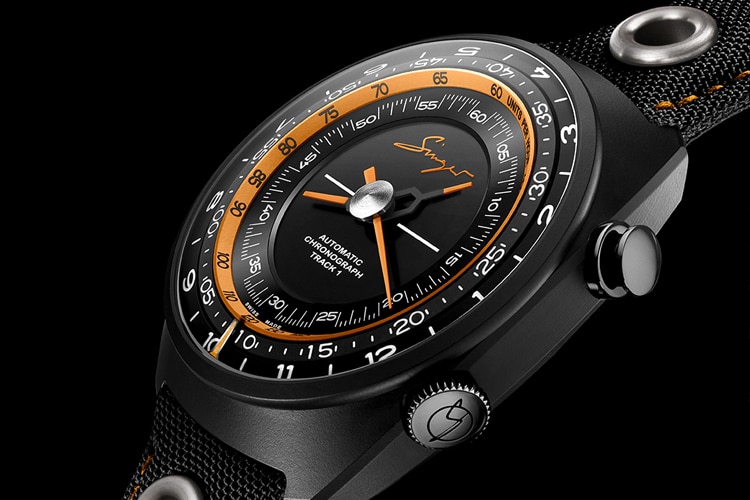 Singer Track1 Hong Kong Edition
The Singer Track1 took the world by storm when it was first released. This is a watch that clearly embodied some very well-thought-out design architecture, and even the staunchest of movement aficionados took their hat off in admiration in light of its mechanical prowess. Myself included. The Singer Track1 is back, and this time it features a stark colour palette, likening it to that of a high-end sports watch. The hues of orange really bring the Track1 to life, as does the ceramic-aluminium black case. This was done by a very complex method called electro-plasma oxidation. Not something we have time to get into here. This is a watch clearly made for a very niche part of the market, and at 44,500CHF it's clear who that target market is.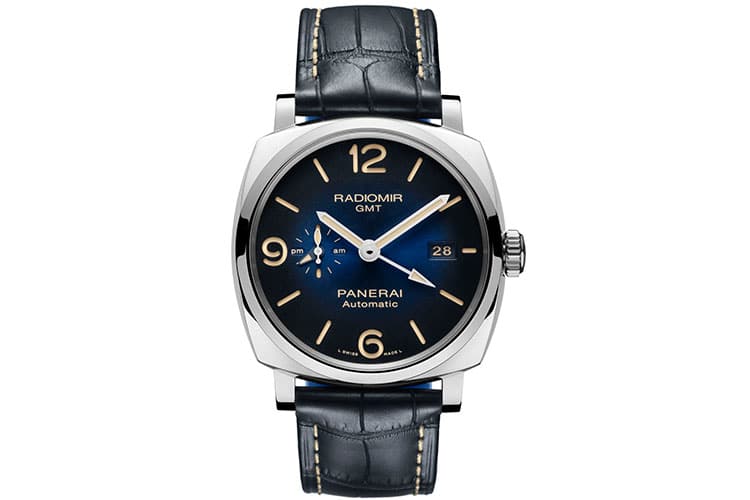 Panerai 1940 3 Days GMT Power Reserve Automatic Acciaio PAM00946
Panerai are a brand that took me a while to understand, and now that I have I've grown to really admire their products. As diverse as their collections are, they are very specific to the brand's ethos, and the PAM00946 is a great example of Panerai's rugged yet sophisticated character. The functionality of the PAM00946 is really what drew me to this watch. You have a real-time display, a date display, a GMT and 24-hour indicator as well as a power reserve indicator. The intense dial shows different shades of blue, and these change depending on the lighting environment that the watch is exposed to. A 3-day power reserve is a wonderful feature too, and that's with thanks to the in-house micro-rotor powered calibre P.4002. Absolutely love this piece!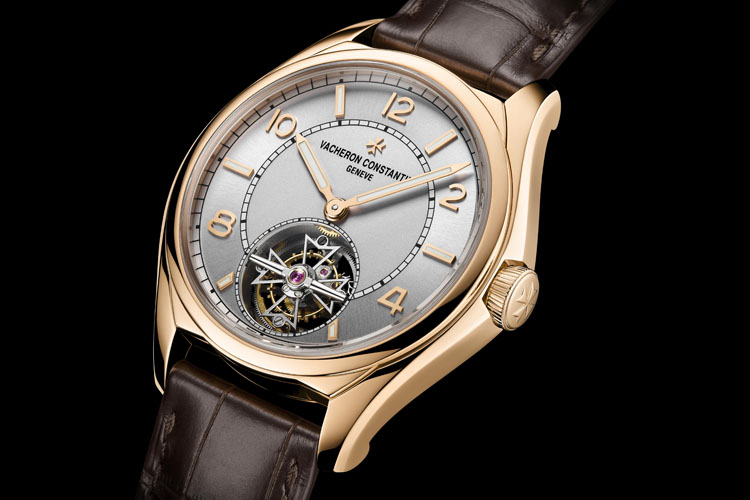 Vacheron Constantin Fiftysix Tourbillon
As far as I'm concerned, Vacheron Constantin is one of the world's greatest watchmakers. Their pieces are timeless, beautifully designed and feature some of the most exquisite and technically impressive mechanisms we've ever seen. Their latest piece, the Fiftysix Tourbillon, is a pure exemplification of just how far Vacheron Constantin are willing to push the envelope in order to stay relevant in a rapidly changing market space. The unique aesthetic is both a subtle nod to the future of watchmaking, as well as paying tribute to a complication that has reigned supreme since its inception in 1795 by Abraham-Louis Breguet. The Fiftysix Tourbillon features a stunning 41mm 18k pink gold case and a soft silvered opaline dial that perfectly complements the warmth of that gold case. The movement is, of course, impeccable, and the Calibre 2160 remains one of my favourite tourbillon calibres of all time.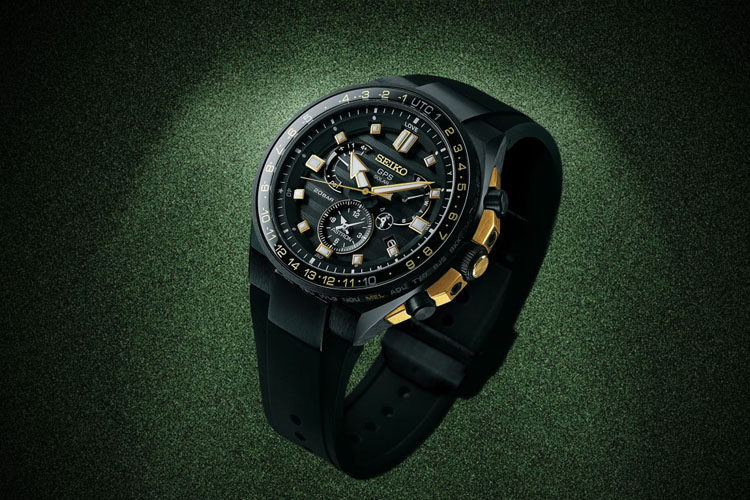 Seiko Astron Novak Djokovic Limited Edition
Worn by Novak Djokovic as he won his fourteenth Grand Slam title at the US Open, the Seiko Astron Novak Djokovic Limited Edition is a true representation of functional watchmaking. The Seiko Astron Novak Djokovic Limited Edition is a wonderful example of thoughtful design and everyday functionality. Whether you're a fan of tennis or not is somewhat irrelevant with respect to the Seiko Astron Novak Djokovic Limited Edition. Its appeal extends beyond that of the Djokovic fan-base. This is a highly technical watch that carries with it some extremely impressive features. The 8X53 calibre enables its wearer to adjust the time by connecting to the international GPS network. Press a button and bam, your time updates depending on your location. And like the cherry on top, if you exposed the dial to a bright light, the watch will automatically receive a GPS signal. The price is a bit high, and at $4,500 getting your hands on one of the 1,500 limited edition pieces shouldn't be took difficult. Cool but expensive.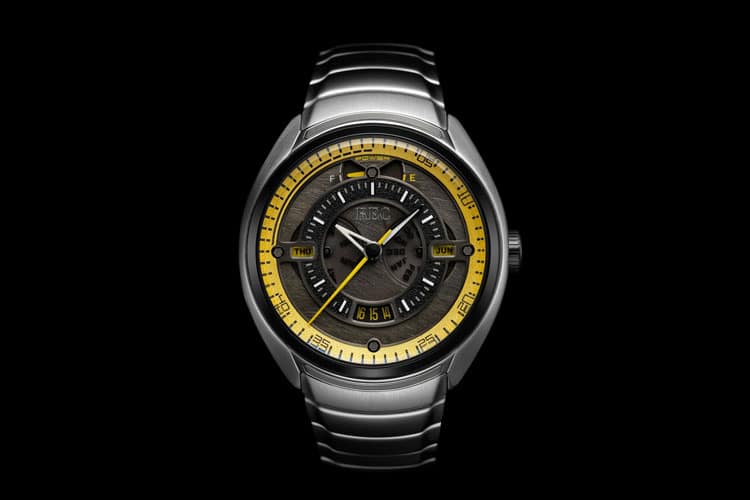 REC Watches 901 RS Limited Edition
Porsche fans rejoice, for we have a timepiece that will definitely appeal to you. The REC 901 RS Limited Edition is a highly inventive watch that utilises, for want of a better word, recycled parts from one of the world's most sough-after cars, the 1973 Porsche 911 Carrera RS 2.7. The dial has been cut directly from the iconic Porsche, and you can tell very quickly that this is no ordinary tribute-paying timepiece. Beyond the very apparent "cool factor" of the 901 RS, there is also an incredible amount of usefulness from the Miyota 9100 movement. You have a full calendar, displaying the passing day, date and month, a power reserve reminiscent of the 911's fuel gauge display, and of course the passing time. The 901 RS also features REC Watches' first attempt at a stainless-steel bracelet. The price? $2795. Pretty expensive, but considering the heritage that the 901 RS represents, I don't think that its price is that absurd. Limited to 250-pieces worldwide and available from the 31st of October, the 901 RS is one super cool watch.
If you enjoyed The Wind Up and would like to continue reading about watches, you can head on over to my blog, Haulogerie, where I delve a bit deeper into the wonderful world of watches.
You'll also like:
The Wind Up – Watch News #66
The Wind Up – Watch News #65
The Wind Up – Watch News #64