This Vague Grey Fade Submariner Watch Is Signature Style For Under $500
For the lovers of the nostalgic and contemporary timepieces alike comes the Grey Fade Submariner Watch from Vague Watch Co., available now from Uncrate Supply for the lucrative price of US$475.
As an object of desire and definitive tool of the trade, a man's wristwatch is an integral part of the look and feel of a gentleman. Nothing say's class and sophistication like a watch from Vague Watch Co. and the Grey Fade Submariner is a stand out timepiece.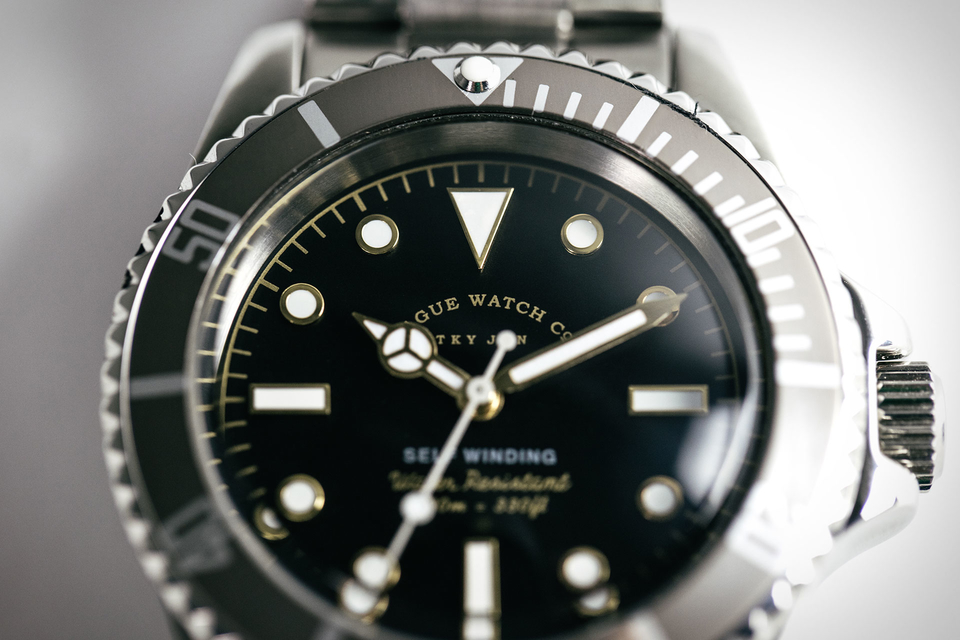 Getting its name from the signature dark grey bezel insert, inspired by the ever sought after ghost bezel effect found on only the most vintage of sports watches. These faded black bezels found on the Grey Fade Submariner is sure to catch the eyes of anyone walking past.
To add to the vintage feel, subtle distress marks have been subtlety carved into the sides of the stainless steel watch case. A case that houses an automatic movement, meaning no battery changes, ever. For those unfamiliar with this feature, the watch is powered by the movement of your arm.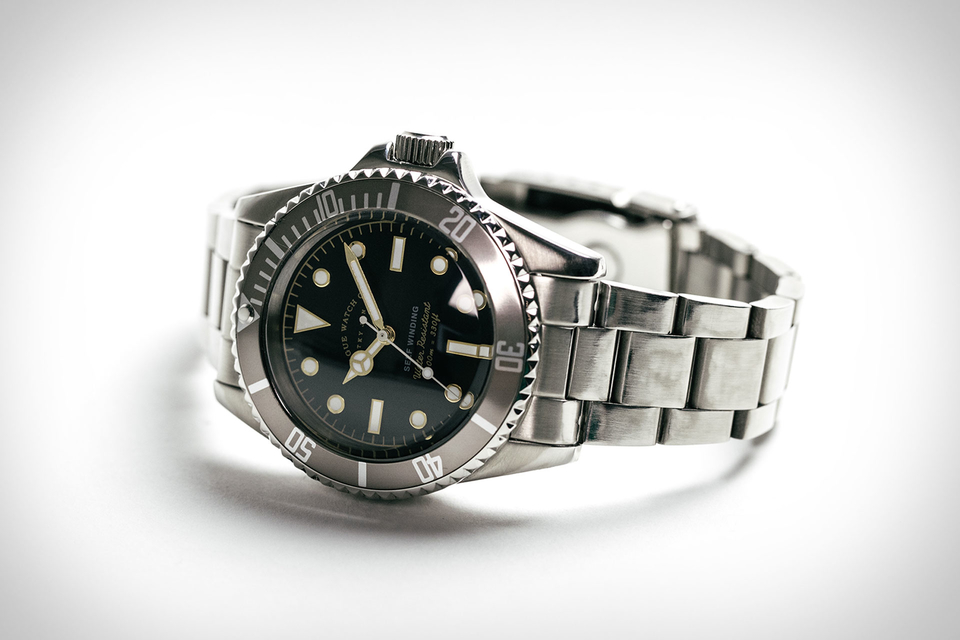 With a water resistance rating of 100-meters, this may not be suitable for the Marinas Trench but at least you know it isn't lost forever should you drop it or yourself overboard. Plus to add to its durability, the Grey Fade Submariner from Vague Watch Co. ships with a military-style case, its own watch tool, and an additional classic nylon NATO strap when you feel like swapping out the stainless oyster band for something a little more casual.
Visit Uncrate Supply now to secure your Vague Grey Fade Submariner Watch.