Watch lovers tend to know what they want and purchase it as soon as they can afford it. Between that and the outrageous price points of certain world-renowned timepieces, we know better than to stuff our gift guide full of rare models that no one will buy. Instead, we present a modest selection of affordable watches along with a boatload of horologically-themed gifts, including winders, storage boxes, accessories, books, clocks, and more. Anyone who loves watches will love each one, so make like a sweeping second hand and get moving!
Best Watch Gifts at a Glance: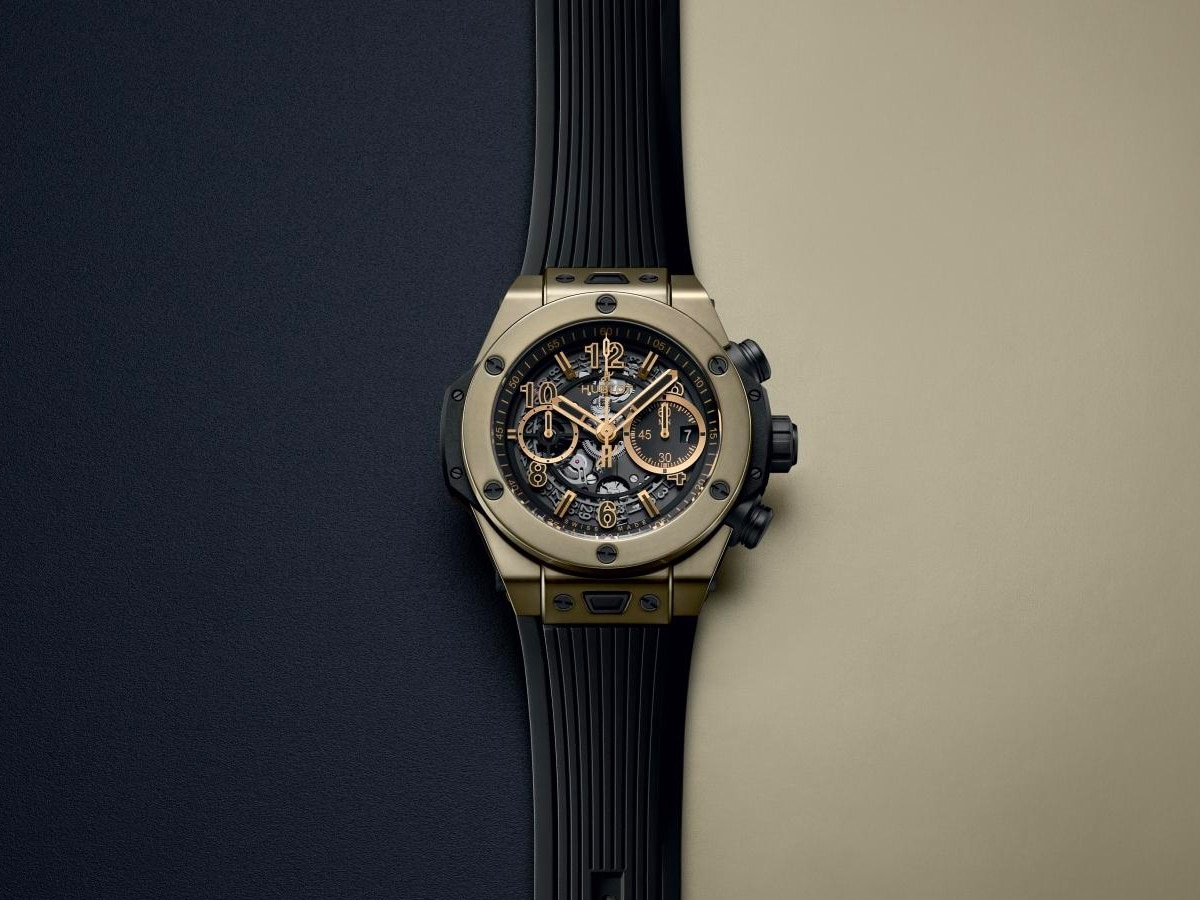 BIG BANG UNICO FULL MAGIC GOLD 44mm
Swiss luxury watchmaker Hublot went big indeed with this limited edition stunner, which is the first Big Bang to be finished in the manufacture's magic gold alloy. The patented material fuses 24-carat-gold and high-tech ceramic to generate scratch-proof and unalterable properties and that's not to mention the bold colour. Combine that with the watch's technical accomplishments and you get a masterful marriage between two enduring brand pillars.
As any horological expert can tell you, innovative material remains the true calling card of Hublot's ongoing legacy. To achieve their "Art of Fusion," the manufacturer established their own metallurgy and materials laboratory as well as their own foundry, where breaking new ground on material and technology is all in a day's work. The resulting watches are unparalleled in craftsmanship with brilliant design and performance to match.
That brings us back to the BIG BANG UNICO FULL MAGIC GOLD and its muscular case finish of scratch-proof 18k gold. No less impressive is the hypnotic dial display, through which one can see a beating heart of UNICO 2 manufacture movement (HUB 1280) with a 72 hour power reserve. Hublot's only releasing 200 pieces worldwide and each one is every bit as epic as the very name would suggest. As a gift for watch lovers, this one's hard to top.
Price: AUD$58,500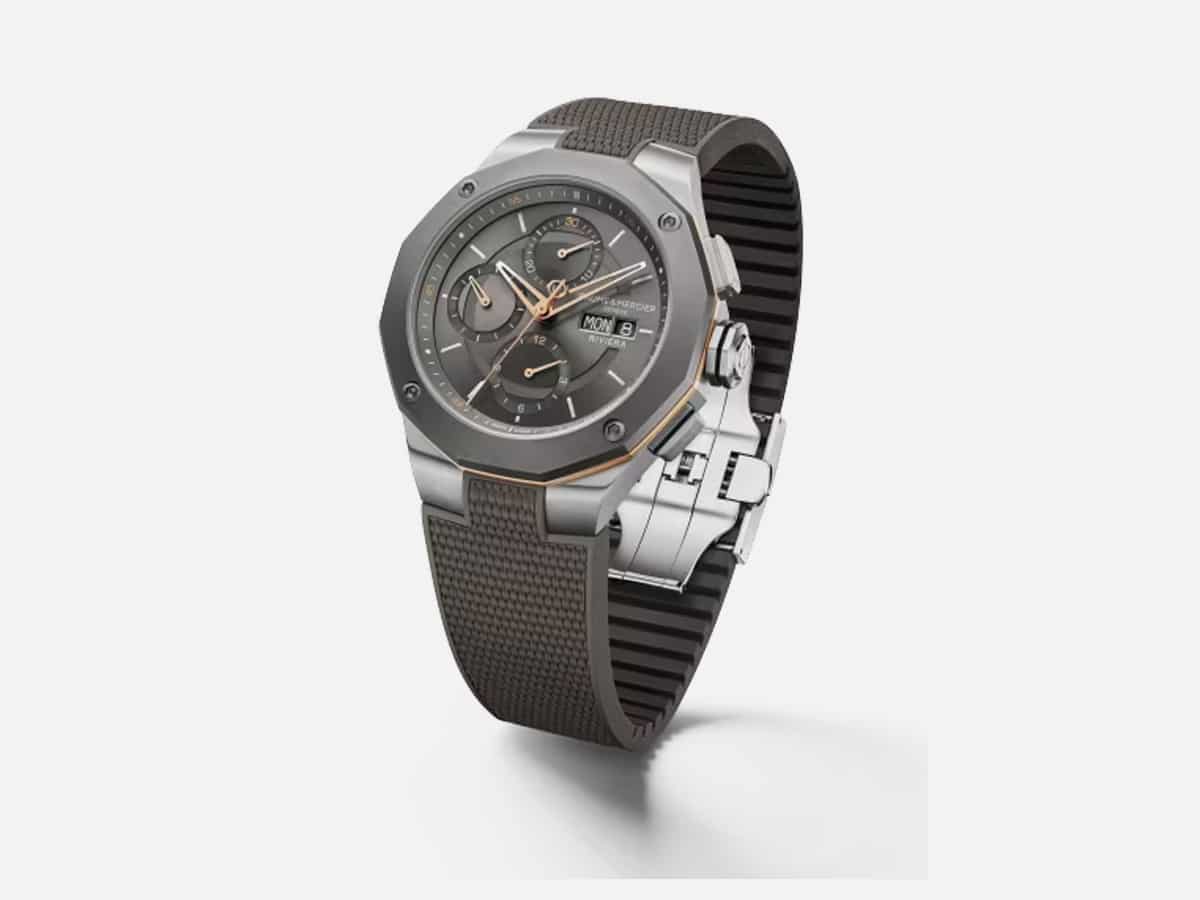 Baume & Mercier Riviera Chrono
In partnership with Baume & Mercier
Baume & Mercier's iconic Riviera hasn't lost an iota of its signature allure since being first introduced back in 1973. This latest iteration forges an alliance between titanium and gold tones and takes the form of a stealthy 43mm chrono. A modern reinterpretation perhaps, but it also bears the enduring hallmarks that continue to define the range. And so the past and future collide to render one heck of a bold impression.
With its slim lines and dodecagonal bezel, the new Riviera Chrono carries forth a unique and decade-spanning design language. However, there's no mistaking this instant classic as anything but a modern timepiece. Dressed in slate gray with a sun-satin dial, gray flange, gold-tone hands, day-and-date apertures, gold accents, blue Superluminova treatment, steel screws, and exhibition caseback, it's everything a collector could want out of an elegant sport watch, and thus an absolutely perfect gift.
Price: AUD$6,750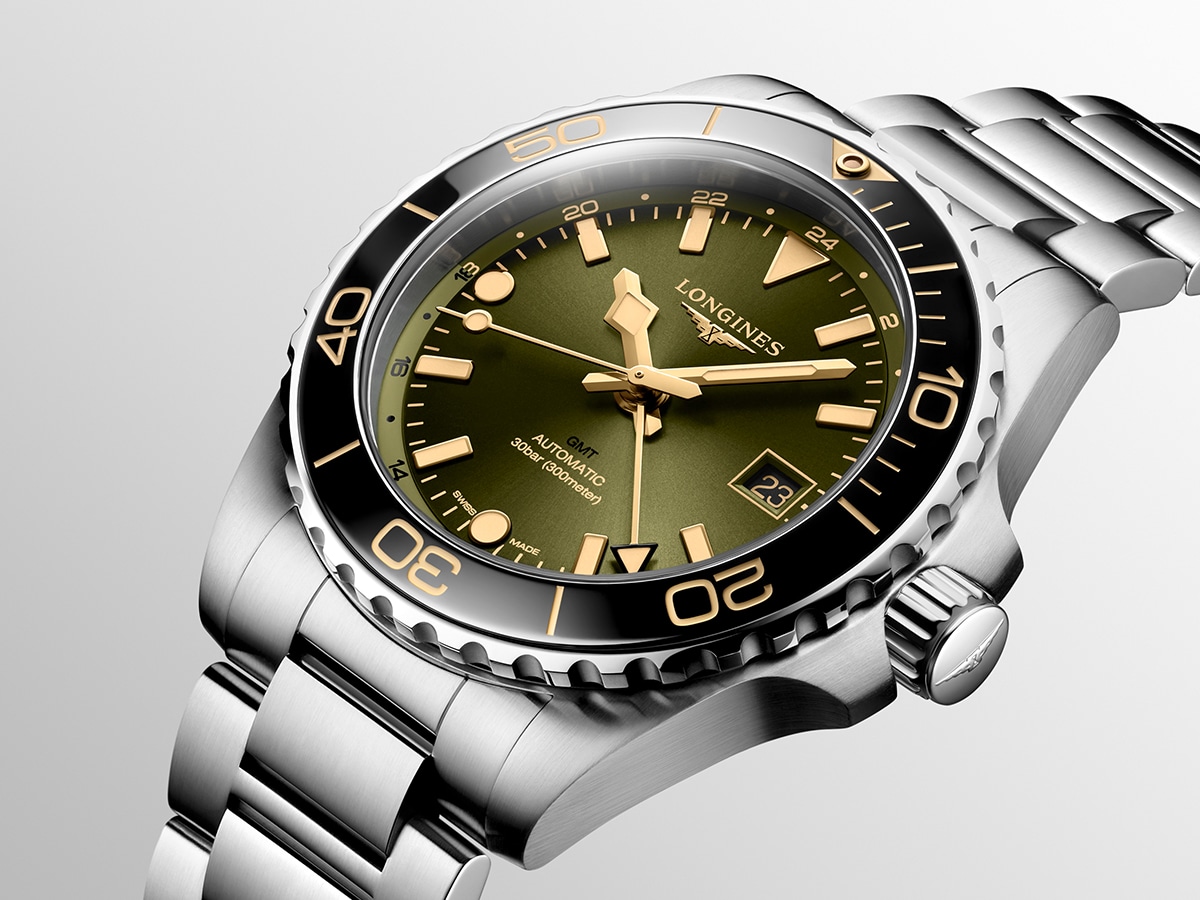 Longines HYDROCONQUEST GMT
Just as Longines sets the standard by which other luxury watch makers are judged, so too does the brand's HYDROCONQUEST collection act as the true benchmark for sports watches. This latest model from the storied collection will help Dad keep track of dual time zones thanks to an exclusive Longines GMT movement, while a silicon balance-spring and innovative non-magnetic components make this calibre more than 10 times more resistant to magnetic fields than the ISO 764 standard. Plus, the handsome 41 mm-diameter stainless steel case looks every bit as distinguished as Dad does. This iconic Longines timepiece will be a Father's Day gift he'll never forget.
Price: AUD$4,400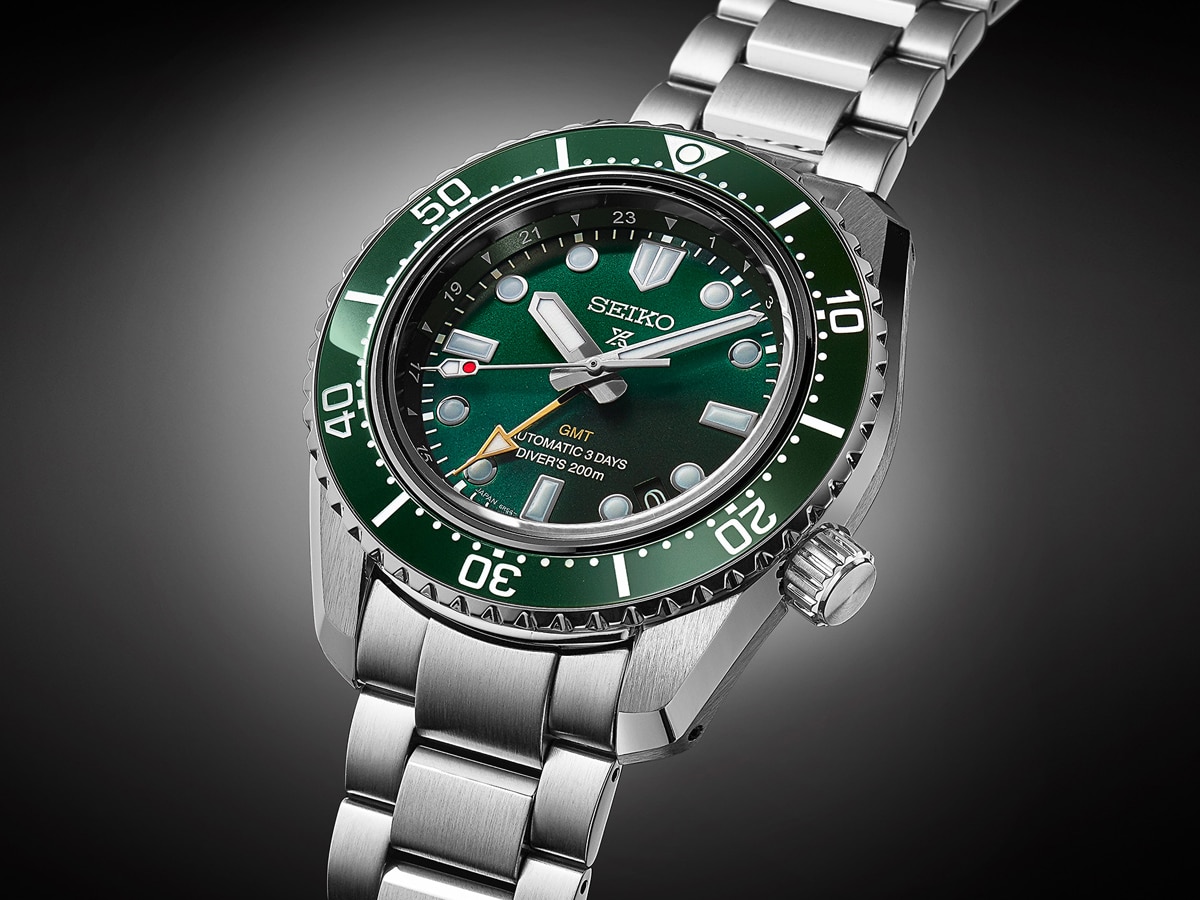 Seiko SPB381 Prospex Sea
Seiko's Prospex line imparts the spirit of outdoor adventure and this re-interpreted diver is no exception. It updates a 1968 predecessor by way of modern details and performance specs while nevertheless capturing the original's vintage essence. What's more, it's the brand's first watch to run on a mechanical GMT movement with manual winding and a 3-day power reserve. "Instant classic" is the operative term and this striking wristwear abides.
Presented in green, Seiko's SPB381 Prospex Sea features a case of premium stainless steel and a gorgeous bezel with ceramic display. It stays the course down to 200m and takes on a LumiBrite glow when the going gets dark. Whereas watches of a similar calibre tend to cost upward of 5k, Seiko is offering this beauty at the irresistible price of AU$2,500. For either yourself or your favourite watch-lover, it's an essential addition to any growing collection.
Price: AUD$2,500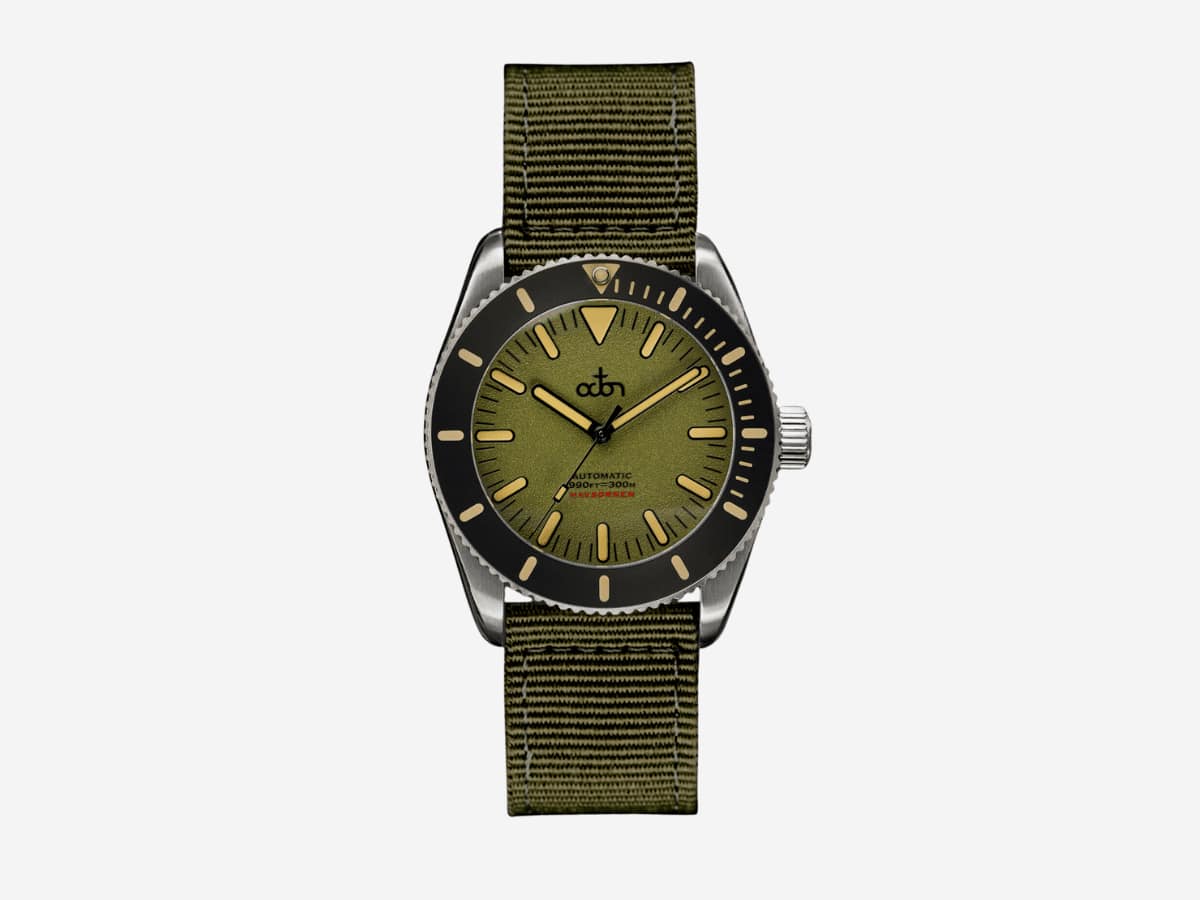 Octon Watches Havsörnen – Moss Green Watch with Moss Green 2 Piece Fabric Zulu Strap
This rugged minimalist watch delivers the benchmarks of a mechanical classic—including hand-wound automatic movement—for a fraction of the traditional price. Additional features include scratch-resistant sapphire crystal protection with anti-reflective coating, Swiss lume treatment on the dial, a case of 316L surgical-grade stainless steel, and water resistance to an impressive 300 metres. All that and more for less than $400 is what we like to call an absolute steal.
Price: AUD$517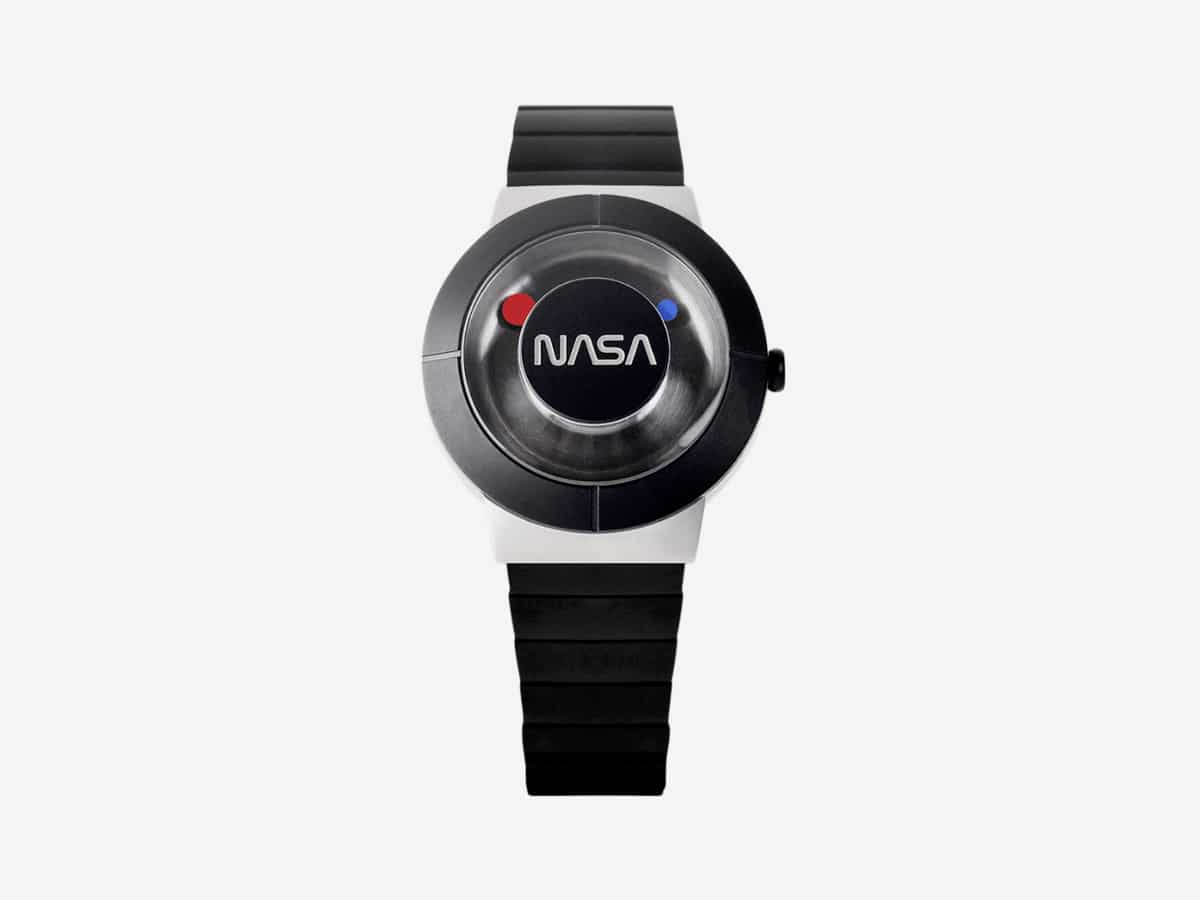 Anicorn The Space Watch – Jet Silver
'Father of the NASA Design Program' Richard Danne whipped up this radical stunner as a tribute to his long-standing relationship with NASA. It uses pointed visual detail to render an exacting impression and runs on Miyota 9015 automatic movement. The Jet Silver Edition is limited to just 150 pieces so get one before it's gone.
Price: AUD$1,568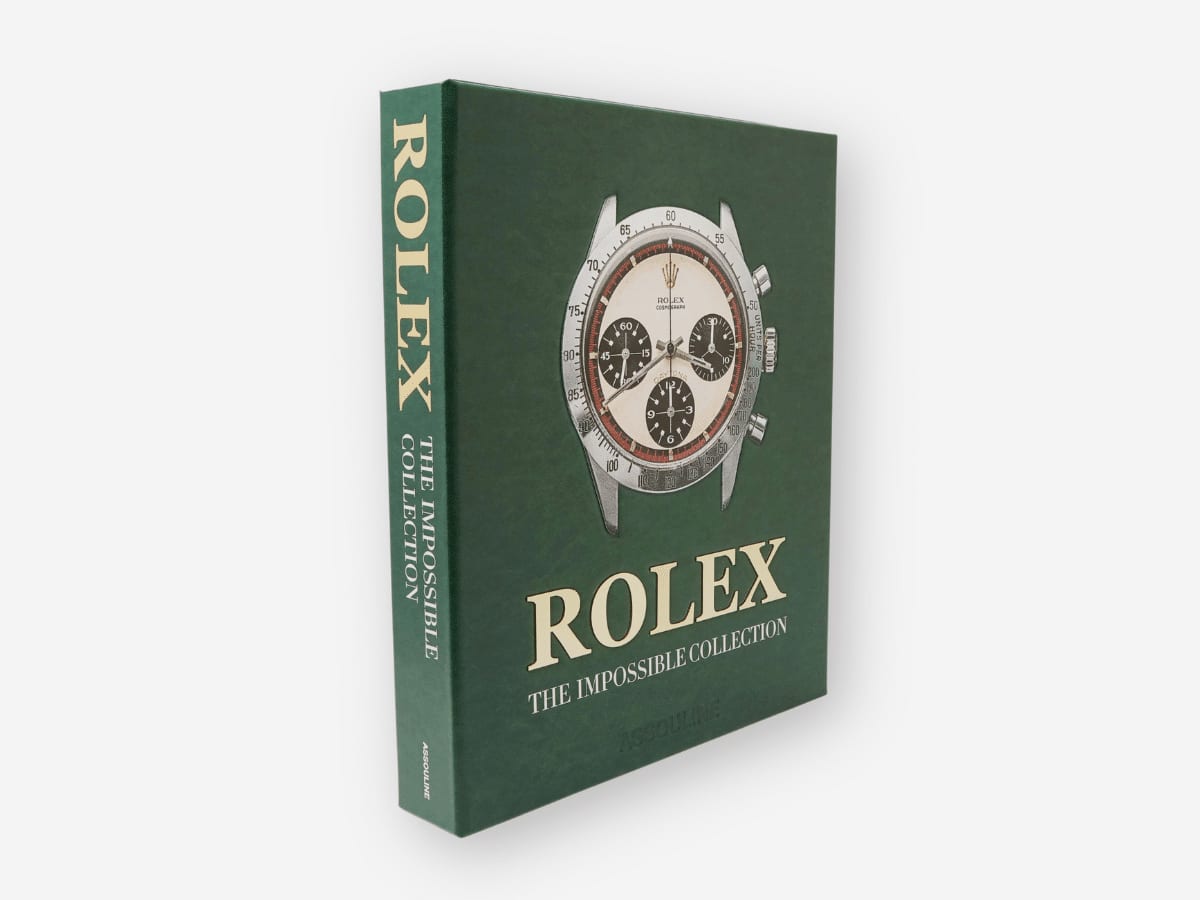 Assouline Rolex: The Impossible Collection Hardcover Book
A must-have for any watch lover's library, this hardcover book traces the rich and influential history of Rolex. Epic photos and illuminating anecdotes bring the saga to life while touching down on some of the world's most legendary timepieces.
Price: £1,000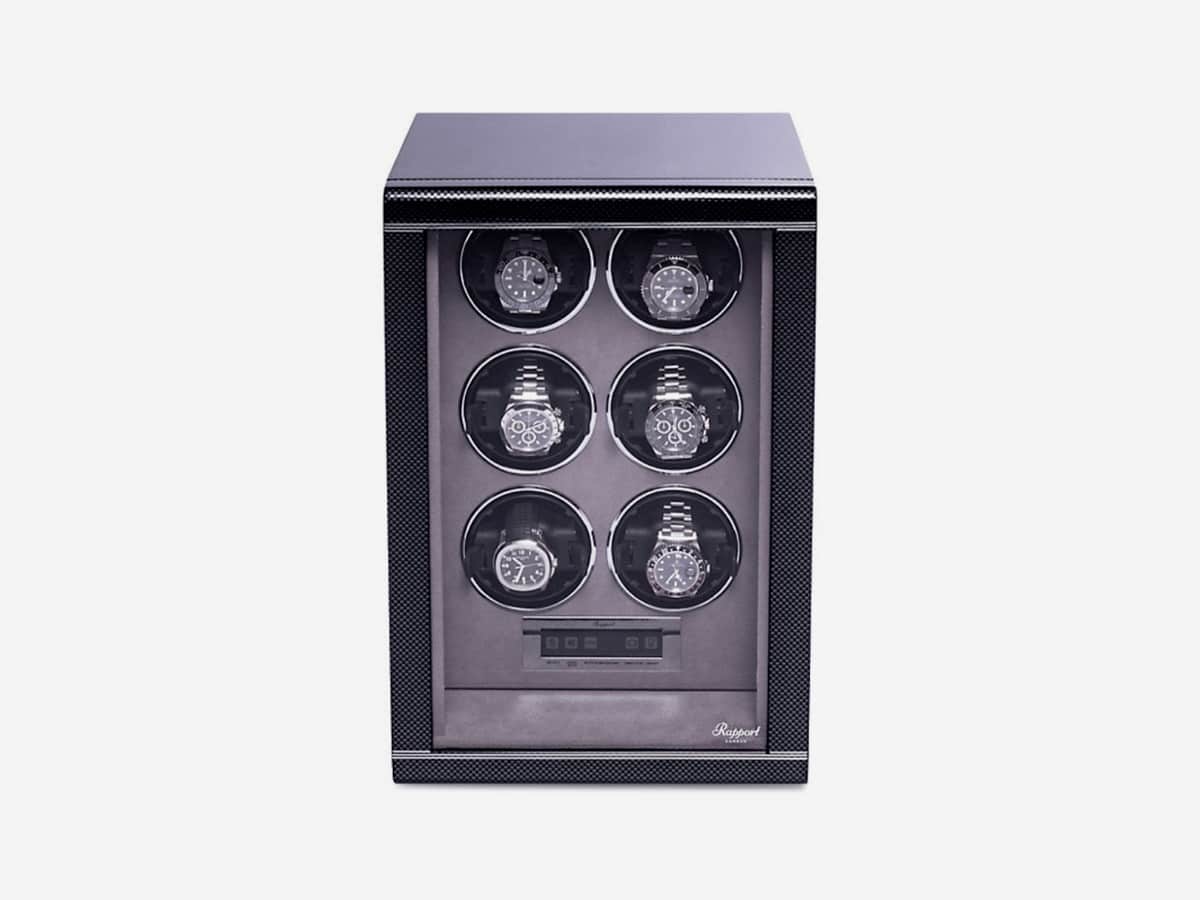 Rapport London Formula Carbon Six Watch Winder
Rapport London's Watch Winder comes forged from high-grade carbon fibre with an LED control panel, interior lighting, and a lockable glass door that puts each prized piece on display. Oh, and did we mention it also winds watches? A distinguished collector would accept nothing less.
Price: AUD$4,106.94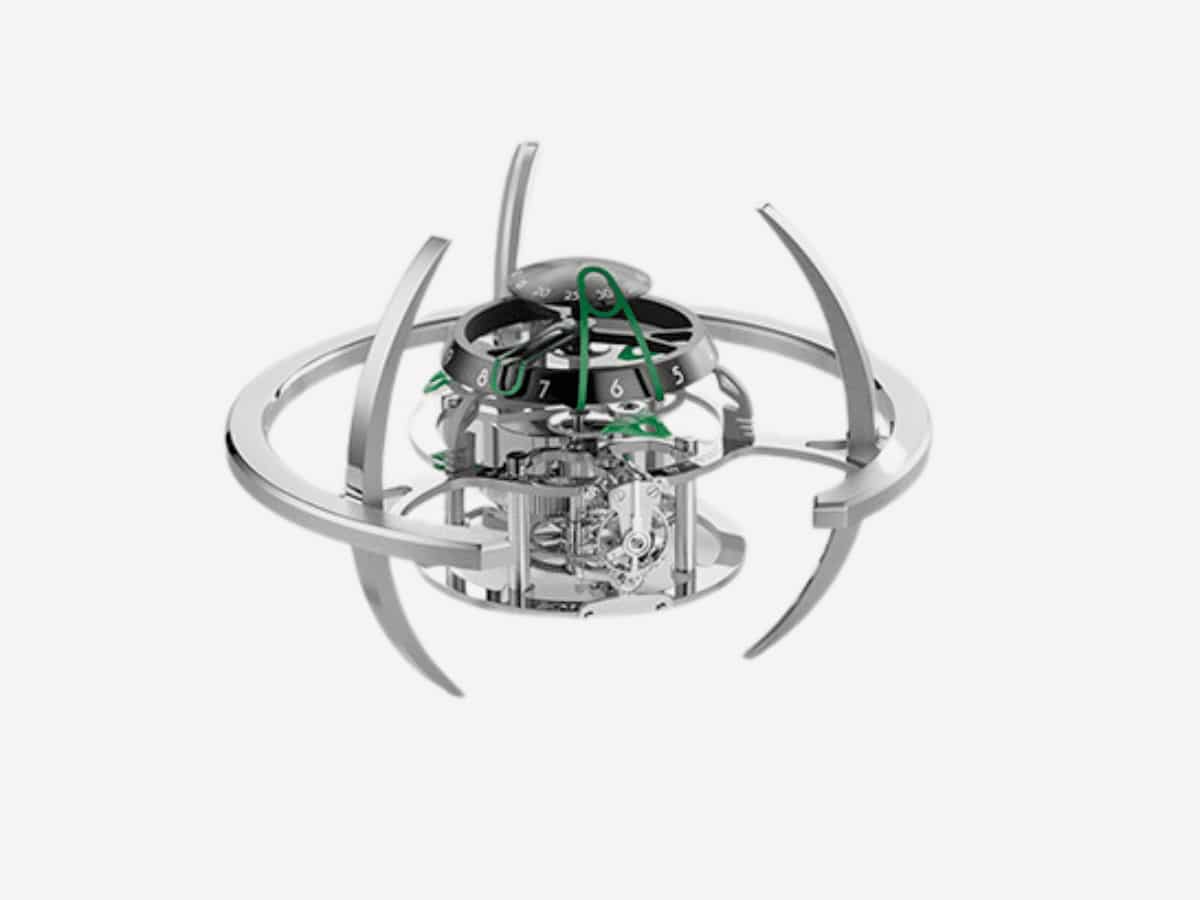 MB&F Desk Clocks
You're favourite watch lover might think he has everything, but he doesn't have one of these mind-bending clocks. Each one is designed by MB&F and then crafted by a unique Swiss Manufacture, resulting in some of the most creative timekeeping we've ever seen. Choose between models such as the futuristic Orb or the robot-like T-REX, to name just a few examples.
Price: 11'800 CHF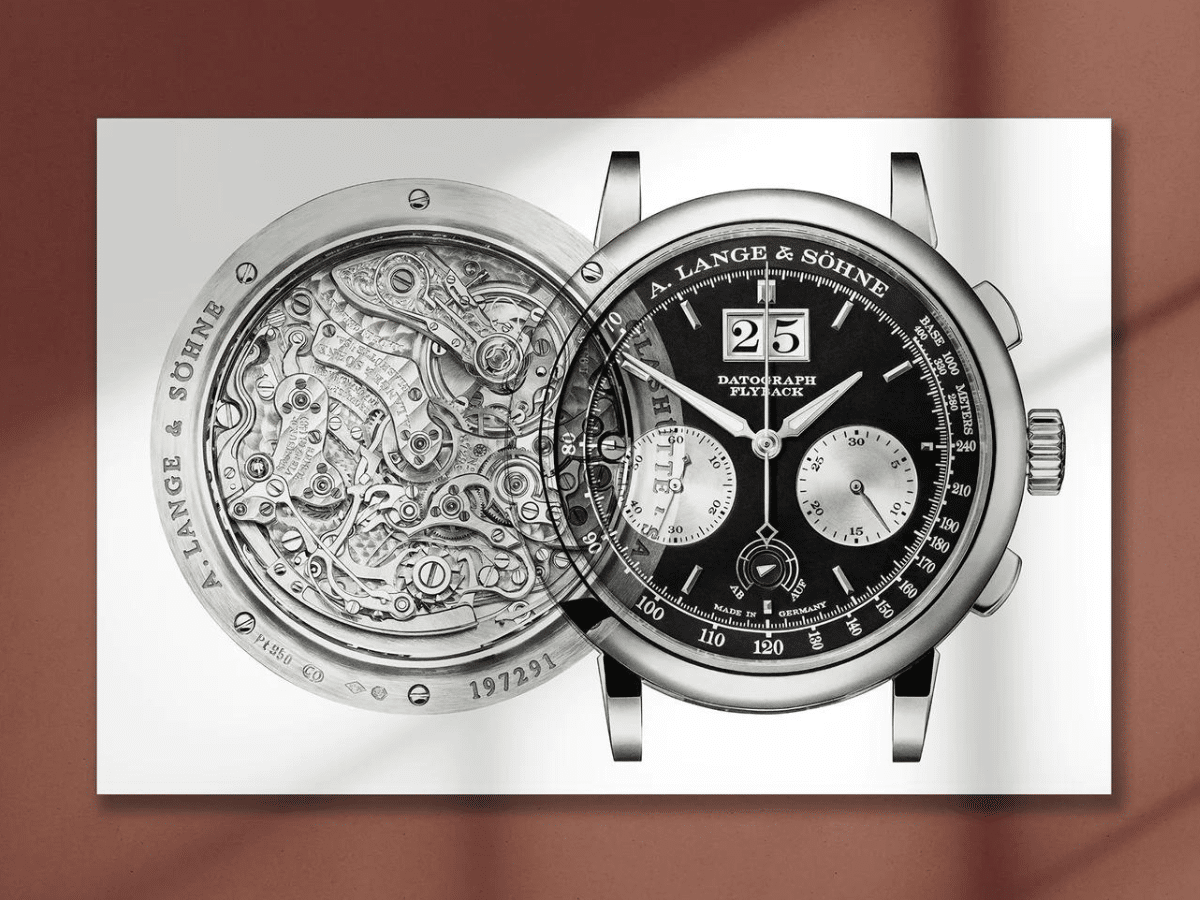 Making Time Art by Julie Kraulis
Watches are basically works of art unto themselves and artist Julie Kraulis is doubling down on the concept. Behold her collection of brilliant graphite drawings, which shine a light on the artistry of watchmaking while offering their own respective visual allure.
Price: From $300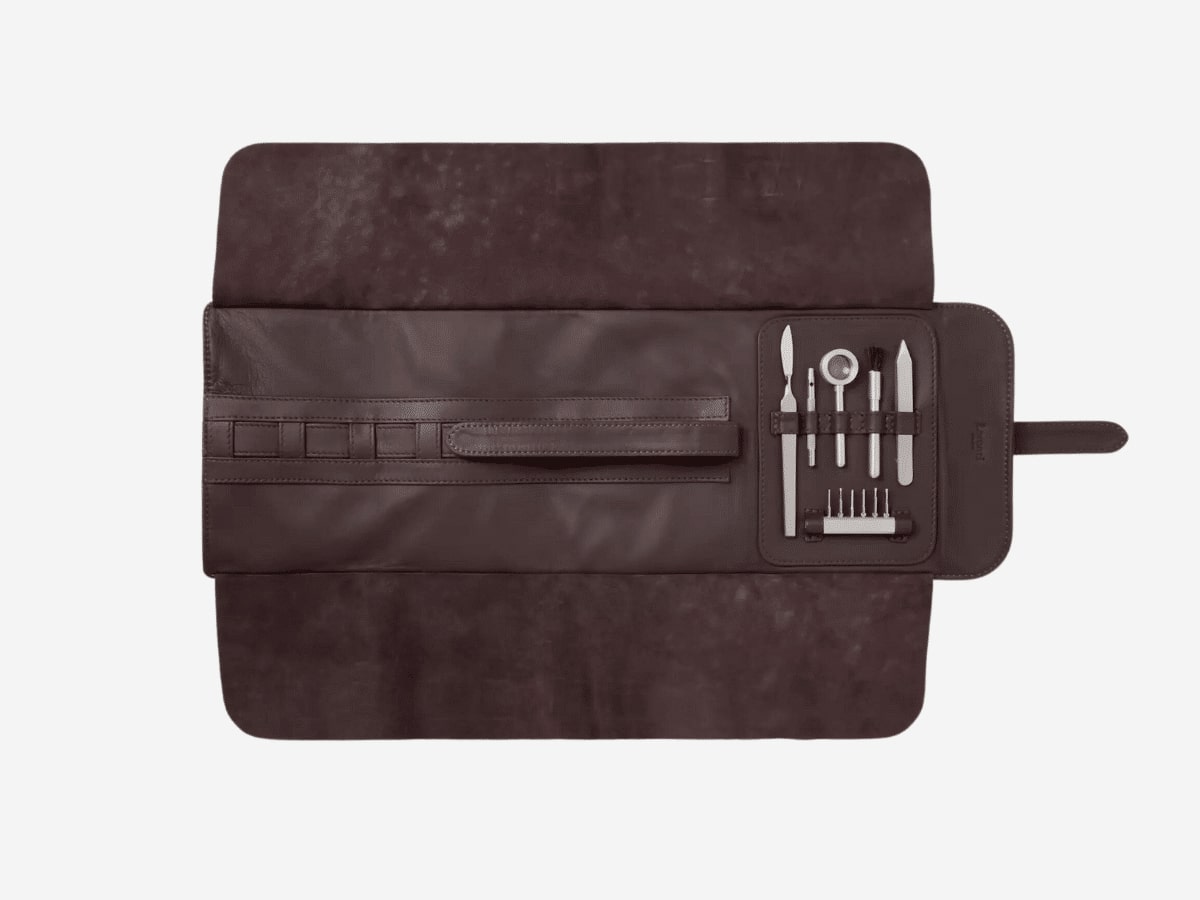 Lorenzi Milano Watch Repair Kit
Are you a true master of your horological domain? Prove as much by picking up this ultra-premium watch repair kit from Lorenzi Milano. Presented within a plush case of brown leather are the following high-grade essentials: magnifying lens, watch knife, tweezers, watch tools, screwdrivers, and brush.
Price: USD$670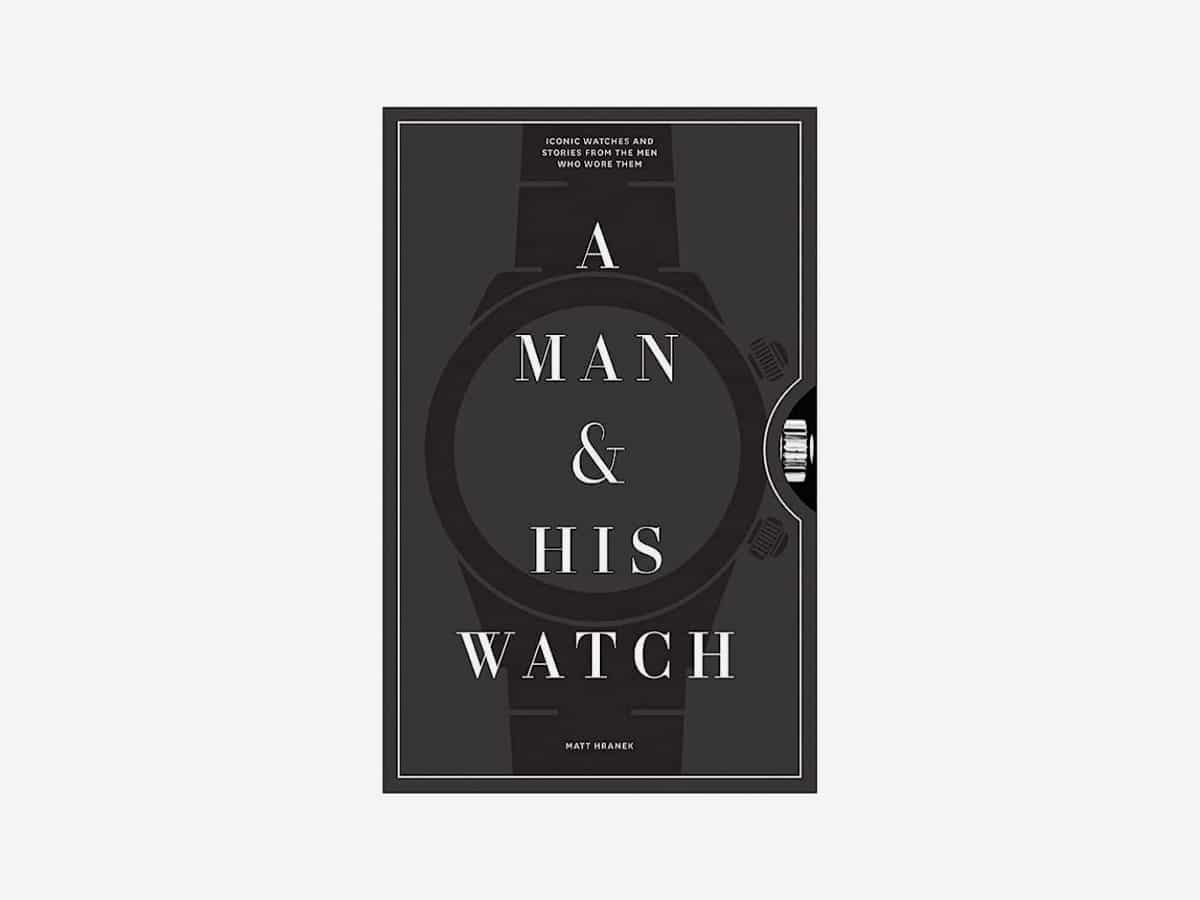 A Man & His Watch: Iconic Watches and Stories from the Men Who Wore Them
This acclaimed bestseller chronicles the extraordinary relationship between legendary figures and the timepieces they wore. From Paul Newman and his iconic Rolex Daytona to JFK's Omega and more, it will enrapture history buffs and watch lovers alike.
Price: AUD$53.87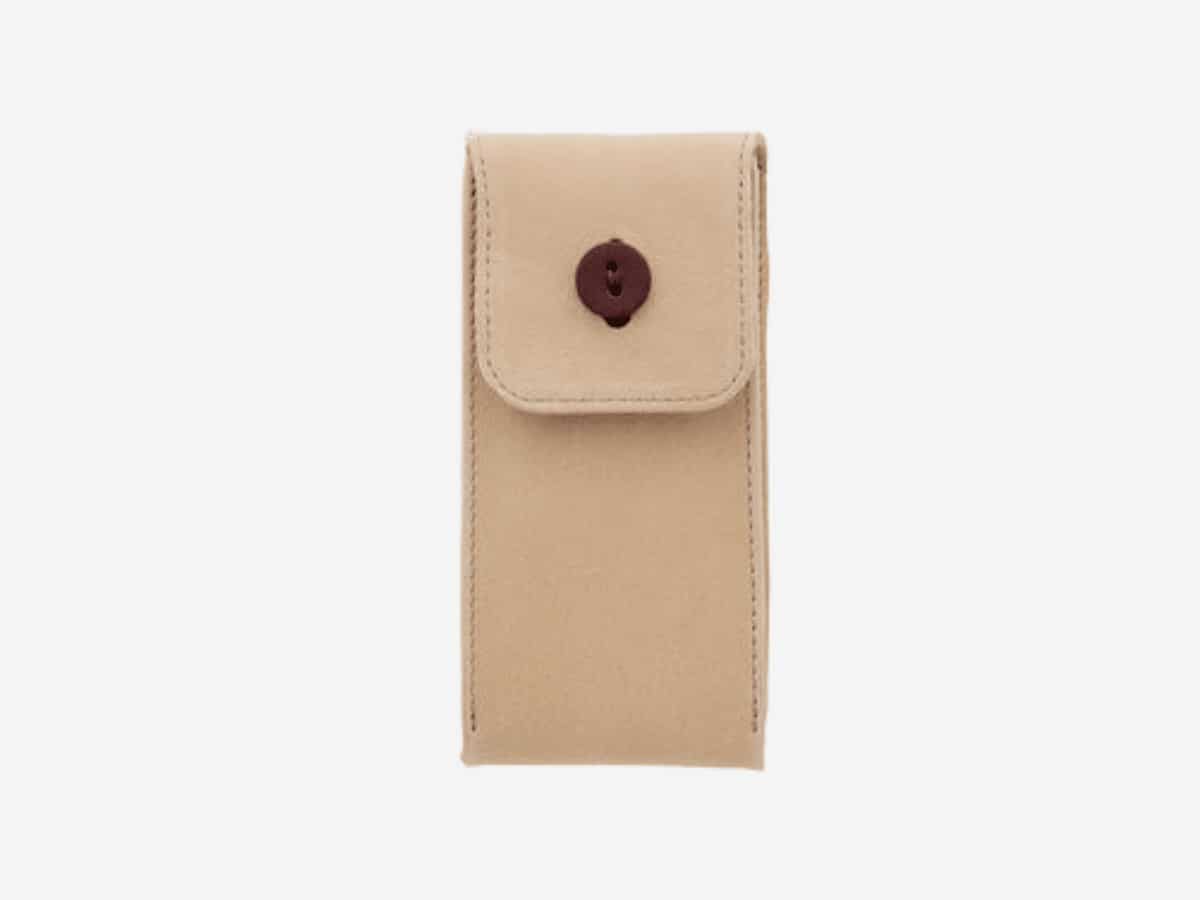 The Friday Lambskin Two-Watch Pouch In Ecru
There's room for two (watches, that is) in this minimalist pouch of supple lambskin leather, which takes on a singular character as it ages over time. Inside is a leather divider so as to keep each watch safe and scratch-free.
Price: USD$95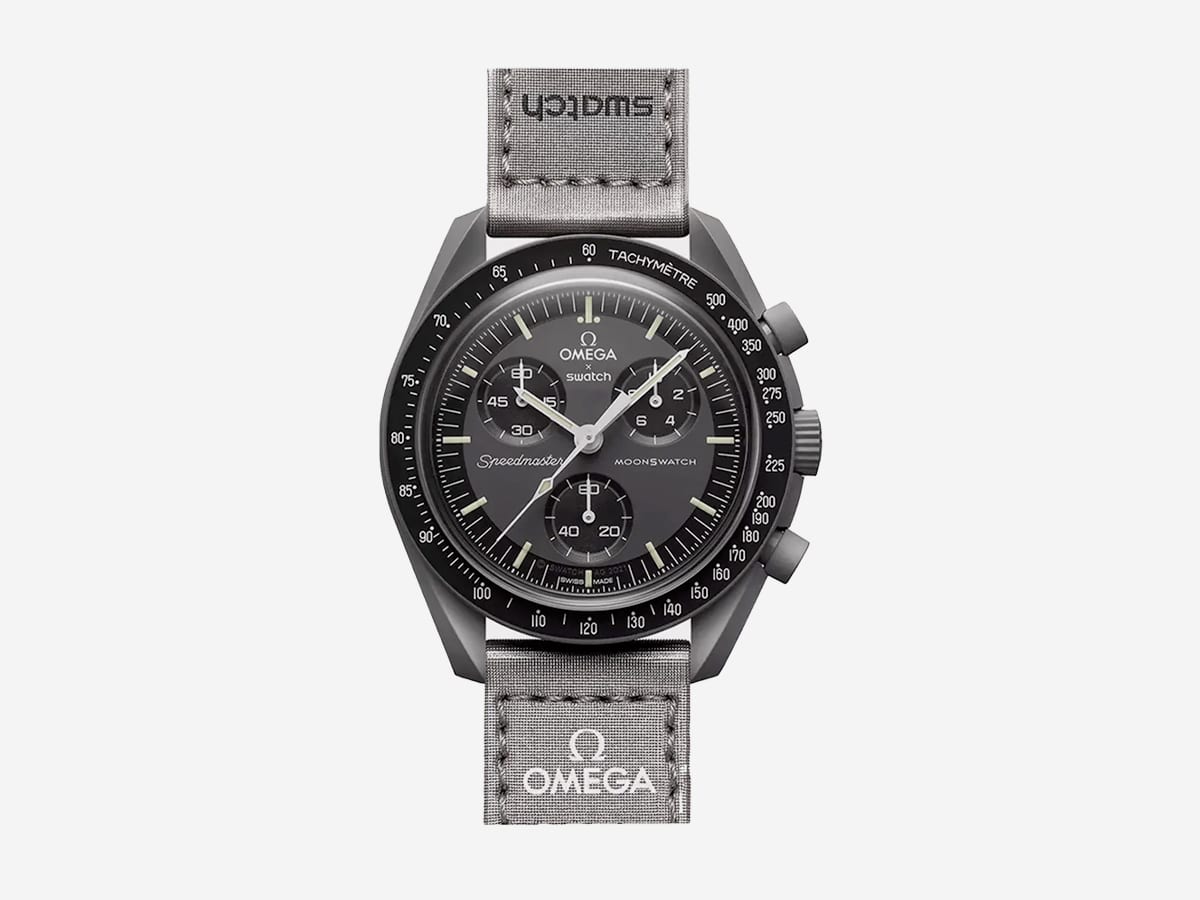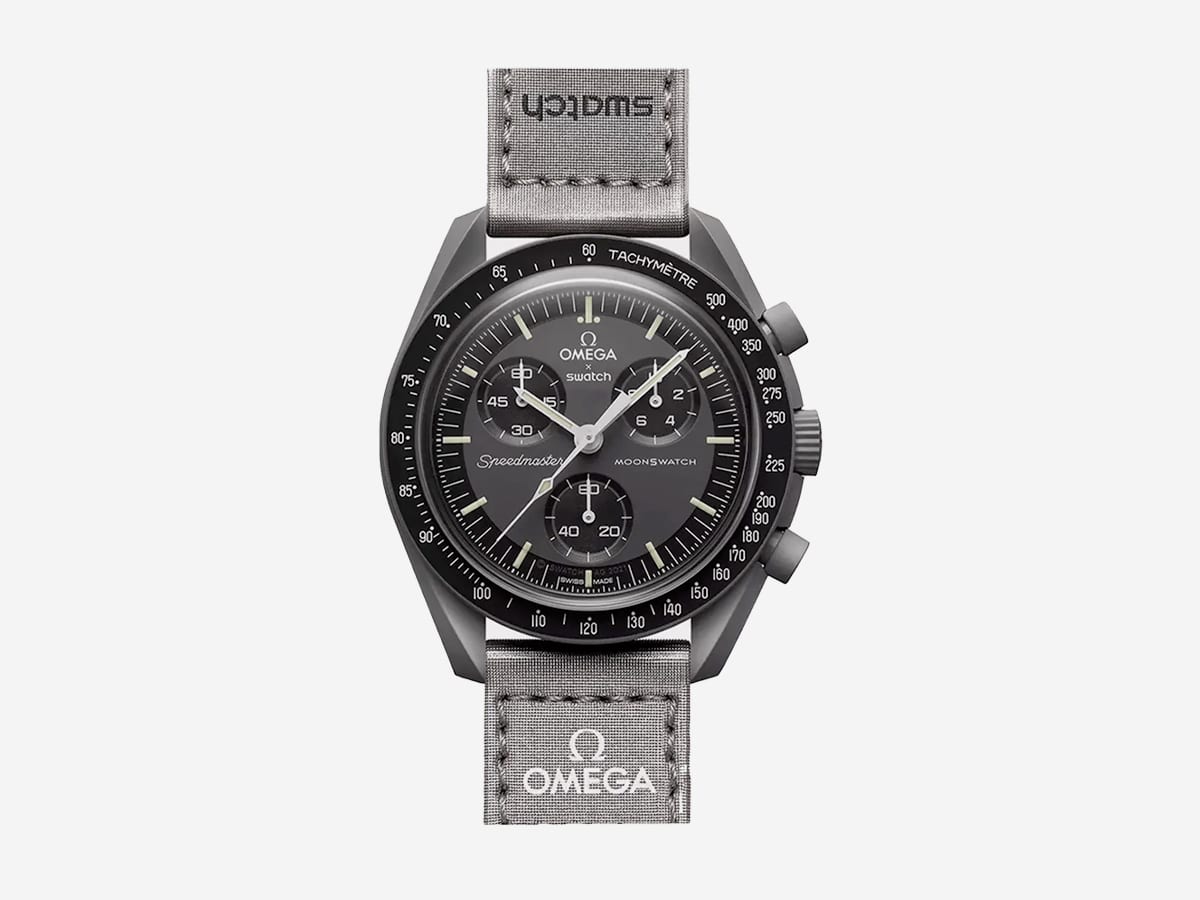 Swatch x OMEGA Bioceramic MoonSwatch 'Mission to Mercury'
Two distinct legacies become one with this mega-popular collaboration between Swatch and OMEGA. Forged from sustainable bioceramic (a blend of ceramic and bio-sourced material), each model pays respective homage to a different entity of our vast solar system.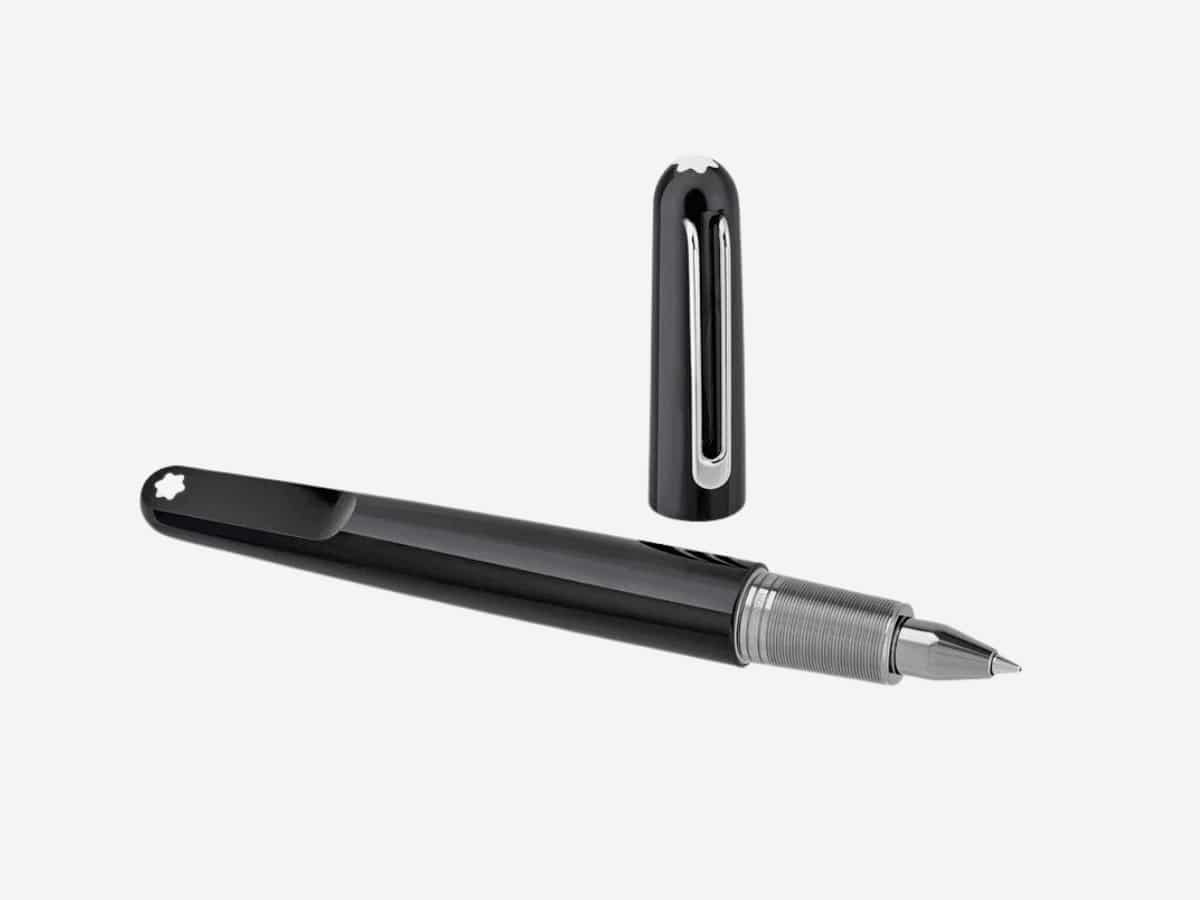 Montblanc HODINKEE x Montblanc M Rollerball Pen
The veritable watch lovers at HODINKEE teamed up with Aussie designer Marc Newson and luxury brand Montblanc to offer this one-of-a-kind rollerball pen. Whenever you close the pen, it uses a built-in magnet to perfectly align the cap with the Montblanc logo at the base. That's just one among a slew of superlative details and features lying in wait for lucky owners, at least some of whom will wisely keep the pen as an investment.
Price: USD$500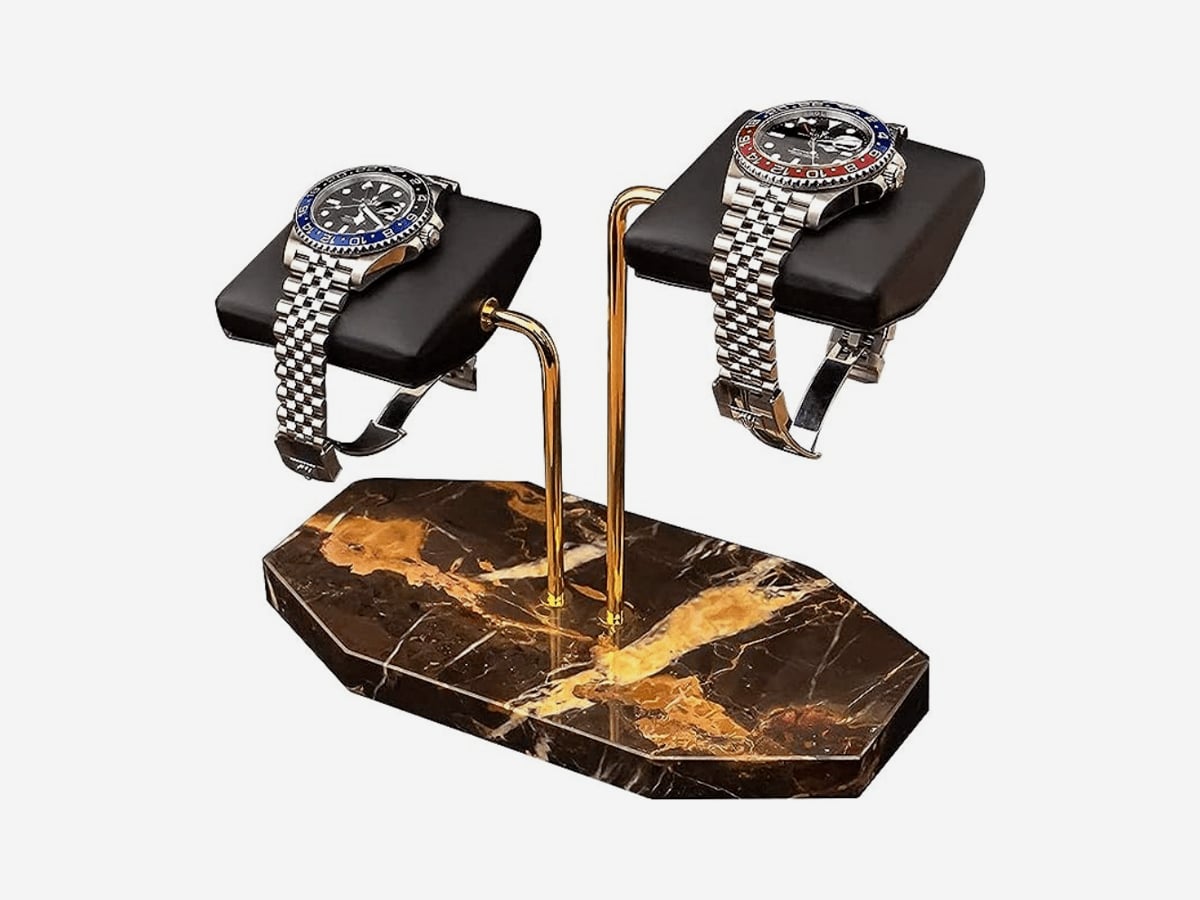 Double Watch Stand
This elegant stand accommodates every single watch brand and places two leather holding pads atop a base of sturdy marble. An ideal gift for watch lovers, it brings out the artistic qualities of their favourite timepieces by putting those very same pieces on luxurious display.
Price: AUD$183.78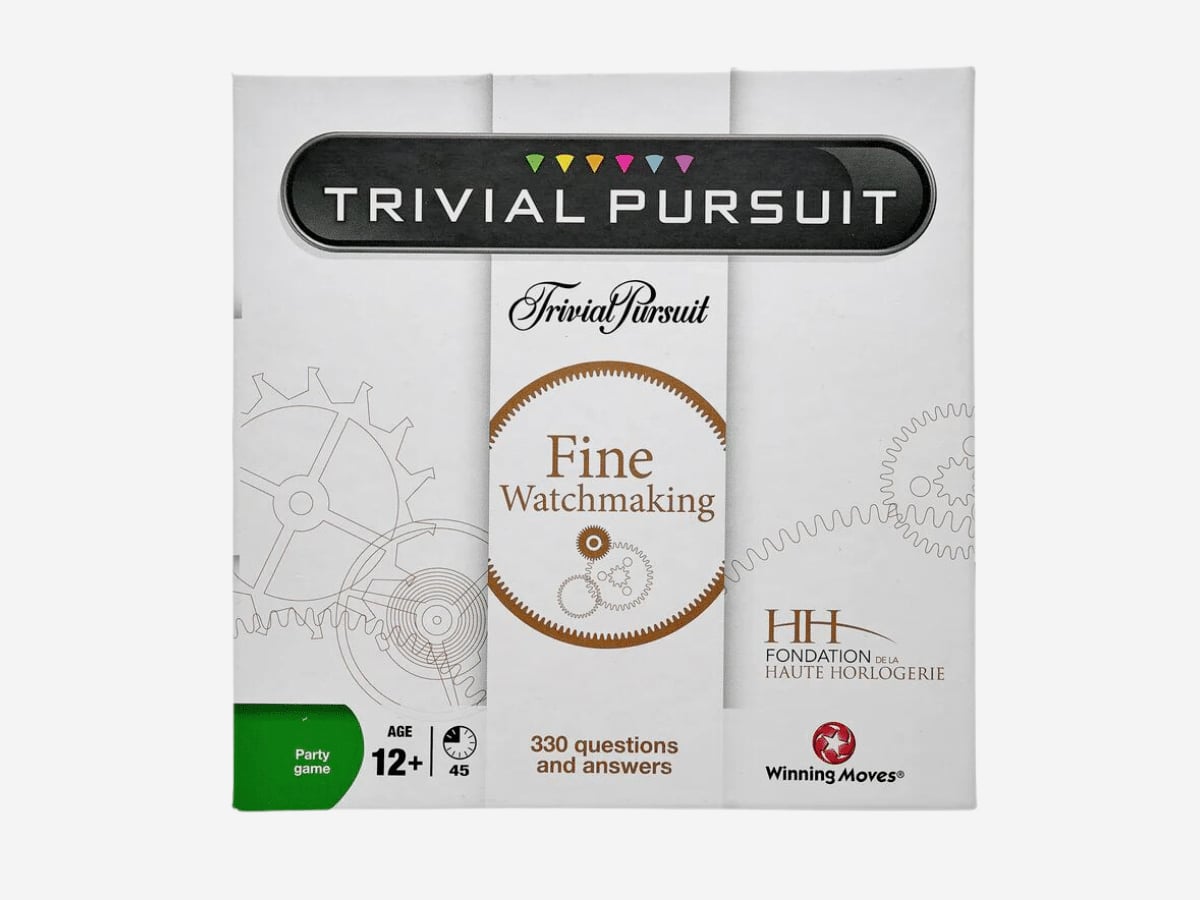 FHH Trivial Pursuit: Fine Watchmaking
Put your knowledge to the test by playing this watch-themed version of the classic board game Trivial Pursuit. The Fondation de la Haute Horlogerie itself created 330 questions across multiple categories of fine watchmaking and who better to challenge your (supposed) expertise? Tasteful details such as Roman numerals on the dice and illustrated movement components drive home the motif.
Price: USD$36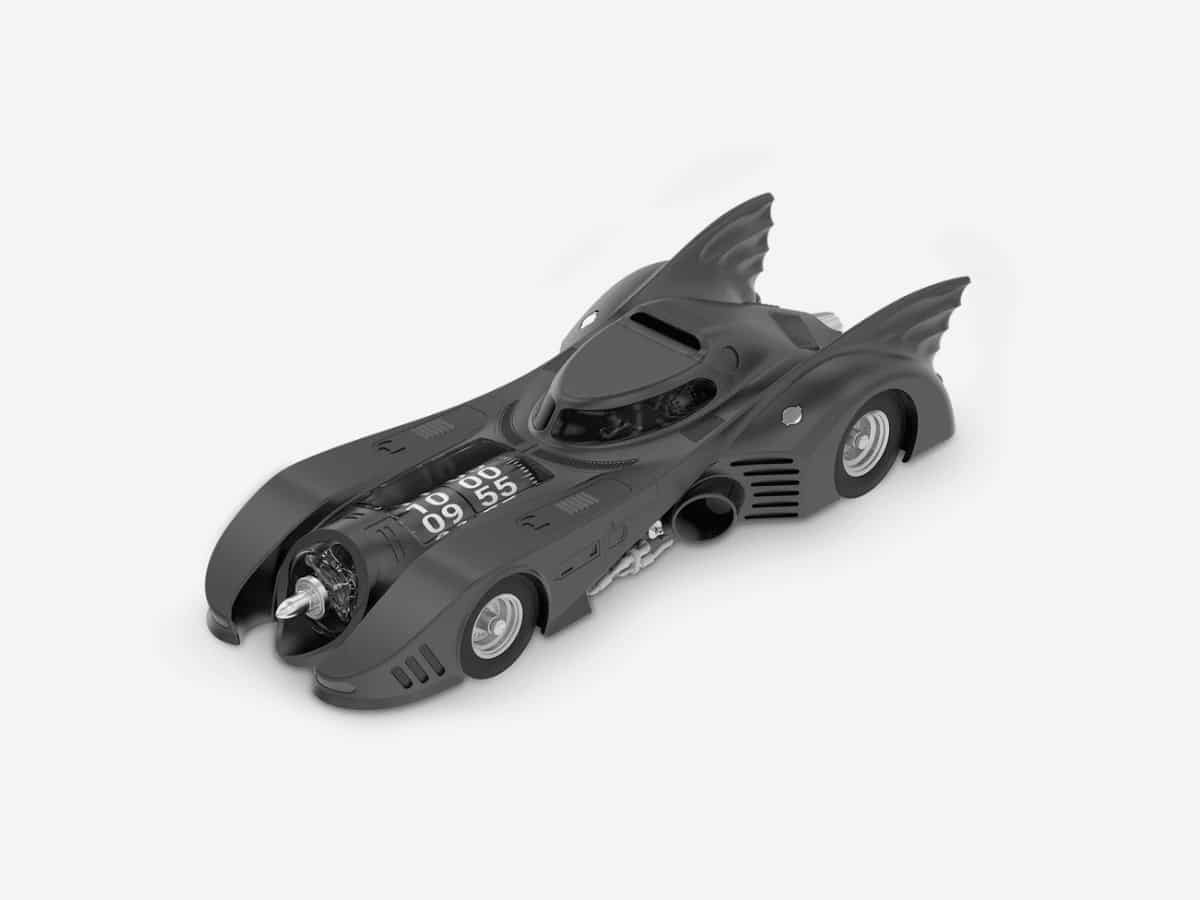 Batmobile Desk Clock
Don't be fooled by the comic book theme as this collectible desk clock has been engineered with a ludicrous degree of precision. Modelled after the original Batmobile from Tim Burton's 1989 classic, it renders painstaking detail and runs on a complex movement with a 30-day power reserve. A high-grade protective coating and actual moving parts are also part of the limited edition package. This thing costs more than an actual car and yet somehow it's still worth it.
Price: CHF 29,900.00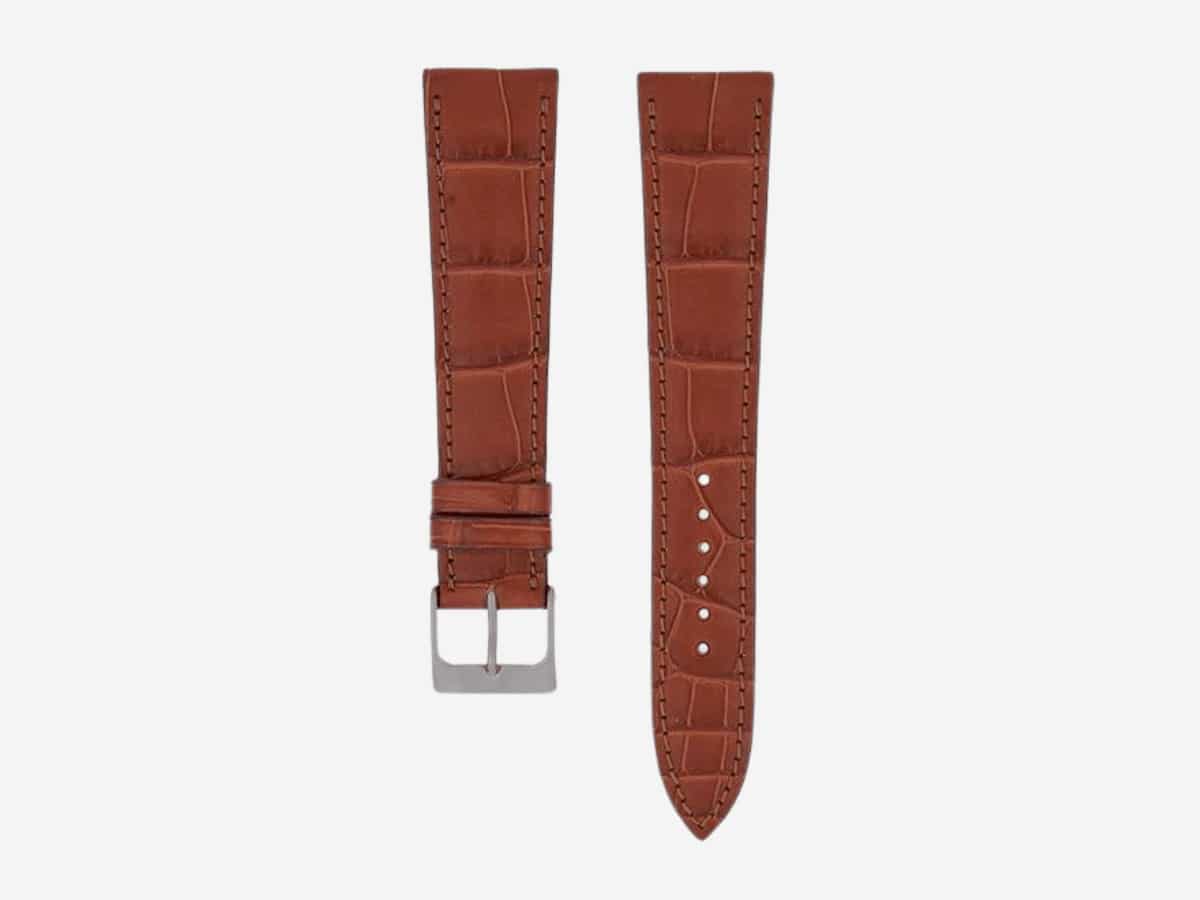 Alligator Watch Strap
The finishing touch on your favourite dress watch, this authentic alligator strap also makes for an elegant visual statement on its own. Choose between a variety of sizes and colours and expect it to last for now and generations to come.
Price: USD$225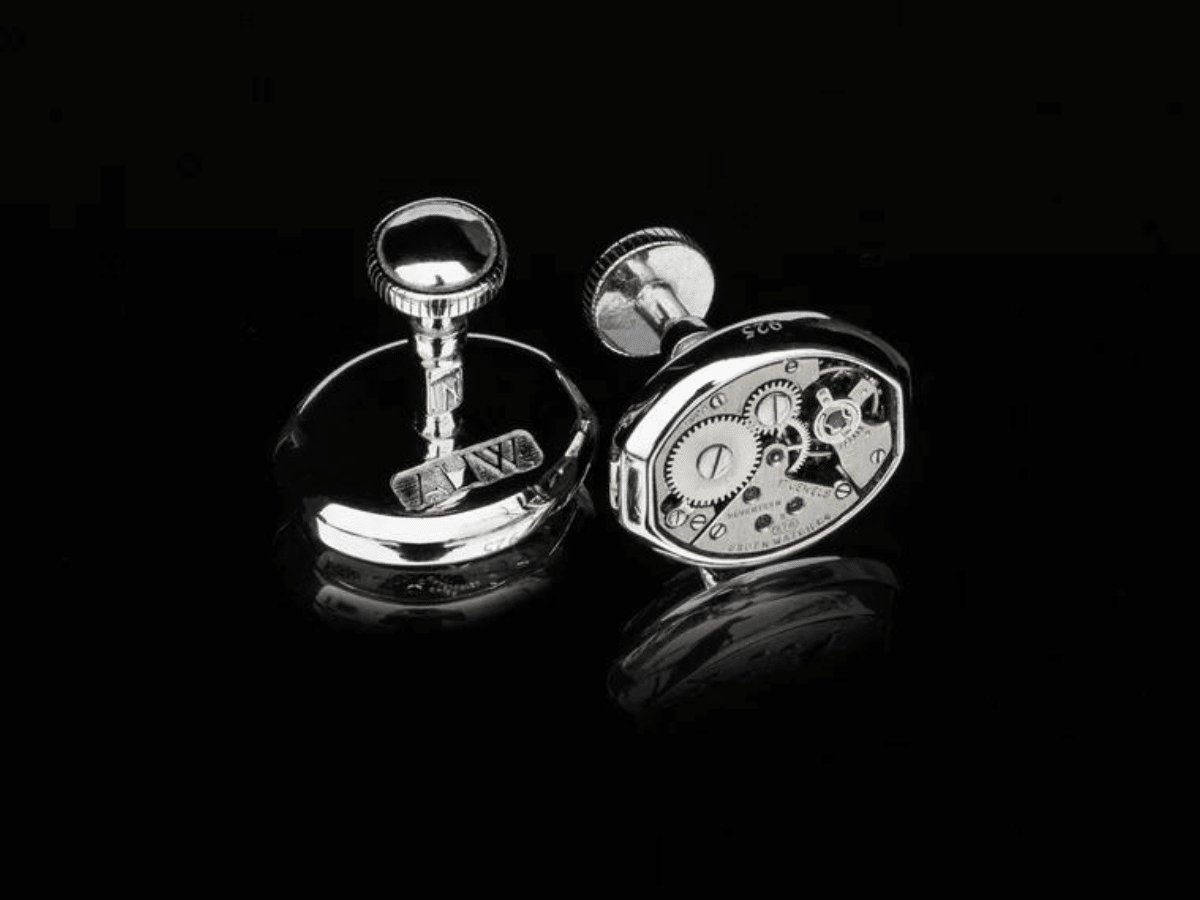 AHW Studio Crown & Stem Cufflinks
We adore these distinctive cufflinks of sterling silver and the watch lover in your life will too. Each one features a vintage 1940s mechanical movement at the base along with a handmade toggle in the mould of a watch crown and stem. This is quite literally how one might wear his passion on his sleeve.
Price: AUD$319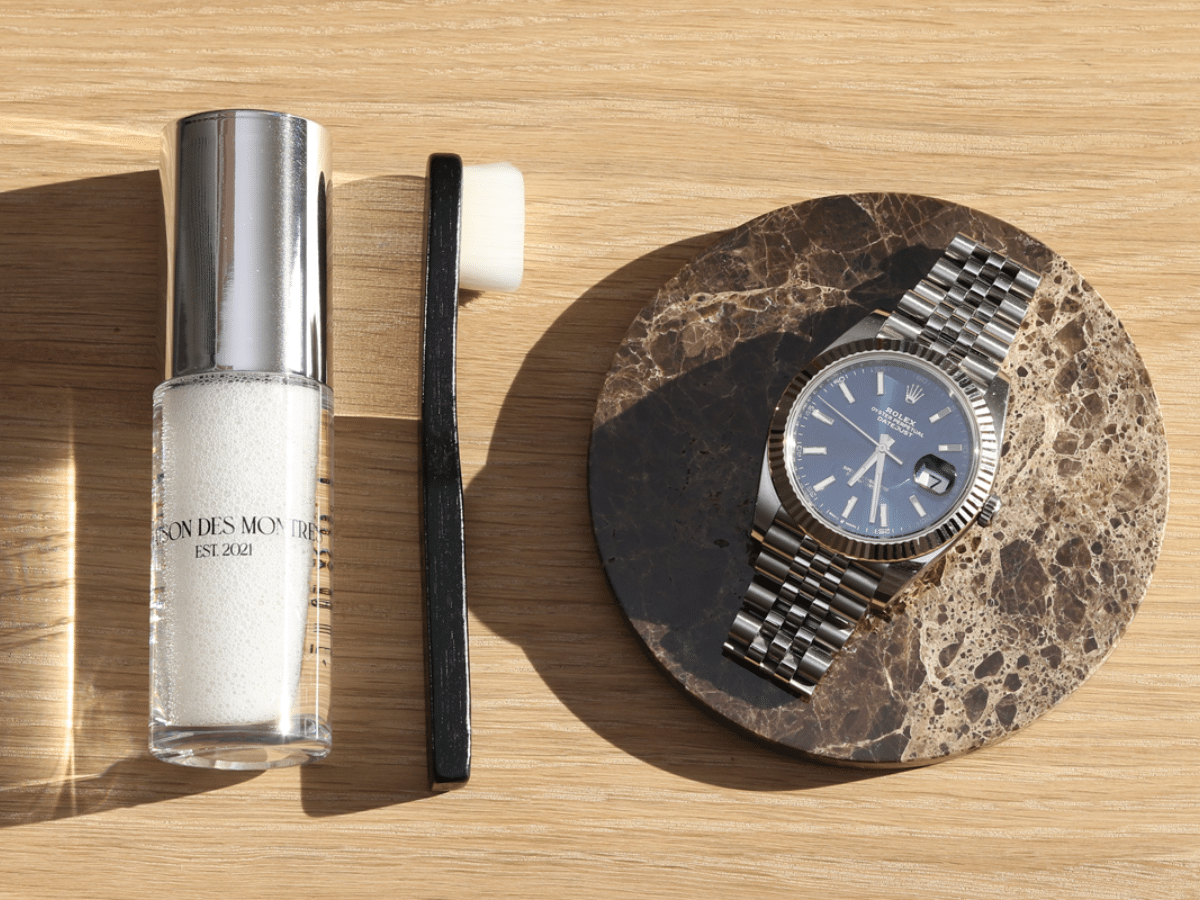 Maison Des Montres Watch Cleaning Kit
A coveted collection is a clean collection, as any true horological lover is likely to know. Enter this high-quality cleaning kit, which was exclusively crafted to keep your precious metal or stainless steel watches in spotless condition.
Price: AUD$249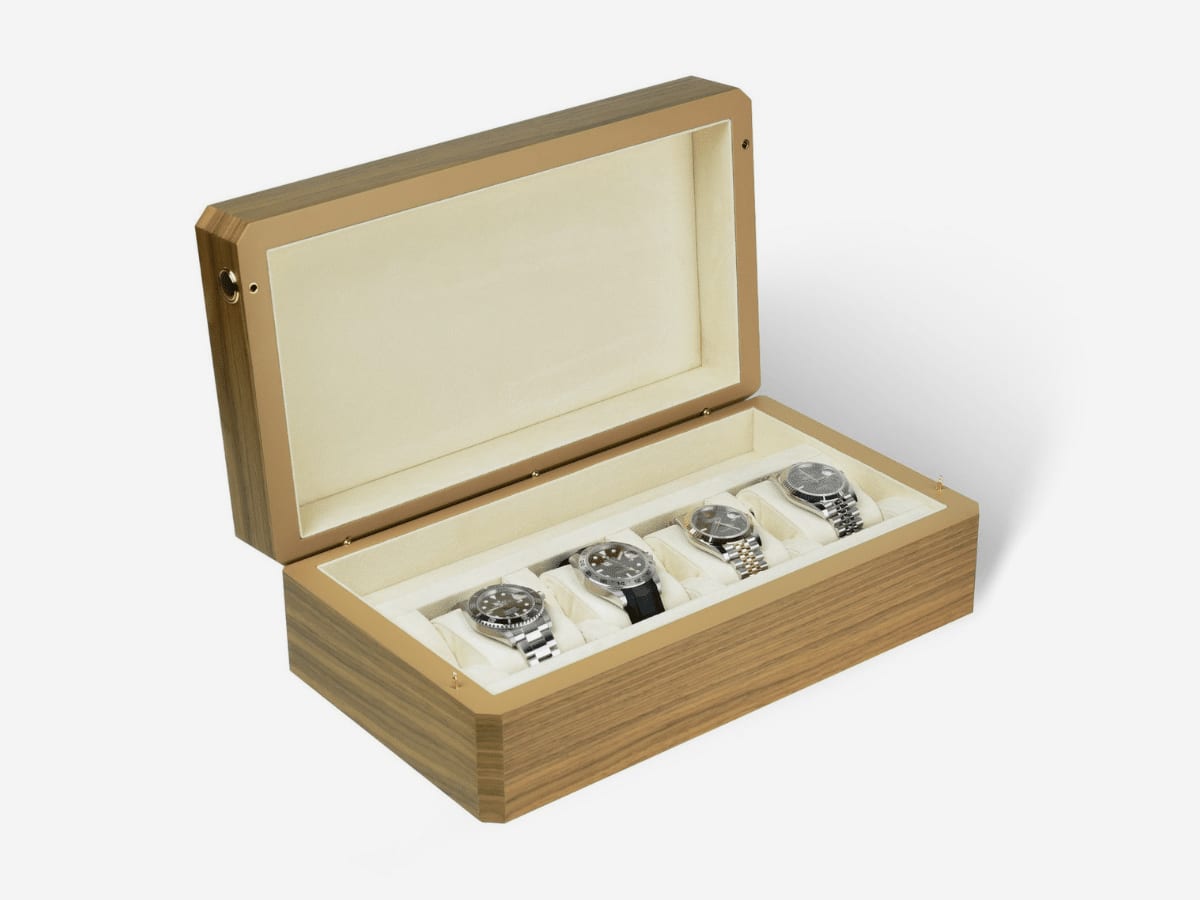 The Everest Watch Box
With its matte-lacquered wooden exterior and soft microfiber pillows, this weighted watch box gives your rare pieces a luxury home of their own. It comes to us from premier Swiss watch box maker Everest and holds room for up to four pieces, with a push button at the side for easy opening and a scratch-resistant felt base. In a word: yes.
Price: USD$575
Things to Consider for Watch Gifts
When it comes to watch gift ideas, simply wrapping a bow on a new Rolex isn't quite enough (although we'd all love that). In fact, if you want to get the special occasion right, there are a few things you need to consider:
Price: Perhaps the most obvious consideration, the price will inevitably play a factor in your purchasing decision. While you may want to splash out for a significant birthday or gifting event, more often than not, you'll be aiming around the $50-$100 mark for most gifts. In the watch world, however, gifts don't exactly come cheap. To get the most out of your gift idea, don't be afraid to shop around for the best price.
Brands: Watch lovers are notoriously brand loyal, so before you set off and buy your special someone a new accessory, make sure it fits their aesthetic. Buy an OMEGA man a TAG Heuer keychain and he may never speak to you again.
Alternatives to Watch Gifts
If you are looking for something a little more specific, we've got you covered. Outside of just watch gift ideas, we've collated our favourite releases across a number of different categories. So, no matter what that special someone in your life is keen on, you'll find it here.
How Man of Many Chose the Best Watch Gift Ideas
With more than 10 years of experience testing, reviewing and reporting on the best timepieces in the business, Man of Many's editors are sticklers for research and certainly know a thing or two about watches. This list of gift ideas was curated through the personal experience of experts, alongside extensive online research from watch stores and retailers. Each product on this list was checked by the Man of Many staff prior to publication for the official tick of approval. You can review our editorial policy here surrounding how we maintain our independence in our editorial reviews.
Watch Gift Ideas FAQs
What does it mean if someone gifts you a watch?
A common gift, watches are generally seen as a symbol of long-standing reliability. For this reason, you may receive one from a colleague or boss in recognition of a long tenure at the company, or similarly, from a friend you trust and values you. The idea is to show the recipient that you honour their commitment and want to be present in their life for years to come.
Do guys like watches as gifts?
While most men will appreciate a watch as a gift, it is important to note that watches, much like clothing, are subject to personal taste. The idea of gifting a watch is a thoughtful gesture, however, it is critical that you nail their style and aesthetic. Try to match their current look or ask them about what they would buy if they had the chance.