WIN an UNDONE X Man of Many Limited Edition Type XX Watch
In Partnership with UNDONE Watches
High quality at an affordable price is the name of the game over at UNDONE Watches, and who are we to argue with that? It's then with great pleasure that we announce our new collaboration with this incredible brand. UNDONE Watches made a very unique Man of Many version of their newly released Type XX timepiece which resurrects a classic 1950s aviation watch of the same name and puts our signature logo across the top. Call it the minimalist icing on a ruggedly handsome cake, as we simply wouldn't have it any other way. The best part? This high-performance retro stunner can be yours free of charge as we are giving away the only one that is available, literally.
Taking design cues from its namesake predecessor, the new Type XX harmonises two "big eye" sub-dials and robust numerals within a highly legible dial face. Also featured is a sweeping chrono second-hand with a subtle military-style arrow at the end of it. Coming in for the perfect finishing touch (if we do say so ourselves) is a brilliant Man of Many logo at the top of the dial. It all comes flanked by a "coin" bezel and packed into a brushed and polished case of 316L stainless steel. Under the skin is mecha-quartz Seiko VK64 hybrid movement with a mechanical, 60-minute sweeping chronograph with fly-back reset.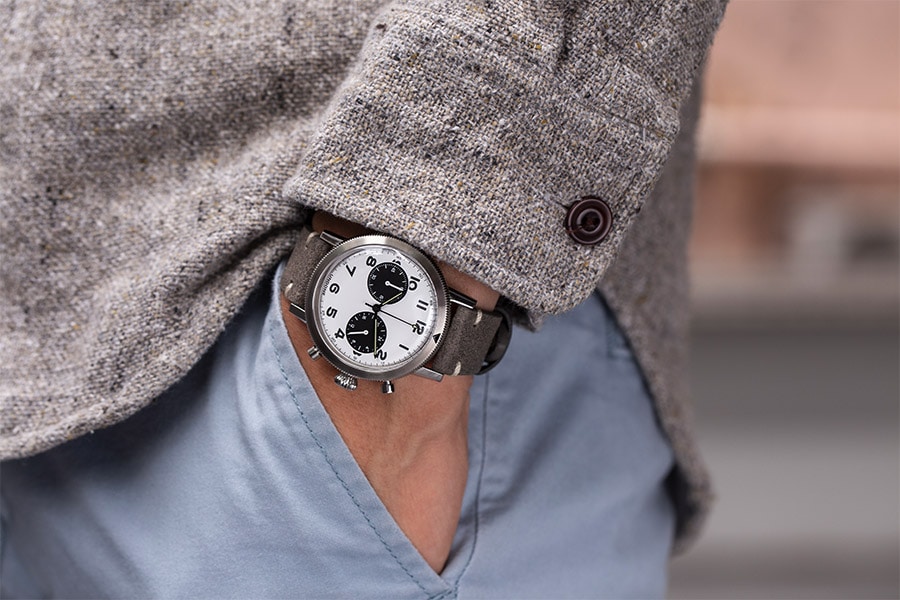 Of course, if you aren't lucky enough to win the Man of Many x UNDONE Type XX watch, there are three variants to choose from that, as we've mentioned numerous times before, comes in at an almost unbeatable price point for the high-quality watch that it is. First up is the Classic, which elegantly pairs a black dial background with vintage lumed numerals. The Type XX Panda, meanwhile, combines a white background with black numerals and black sub-dials. The hands for both models come available in either black or white. In the strap department, you have a swath of materials, textures, or colours to choose from. The Classic and Panda start at US$315, respectively.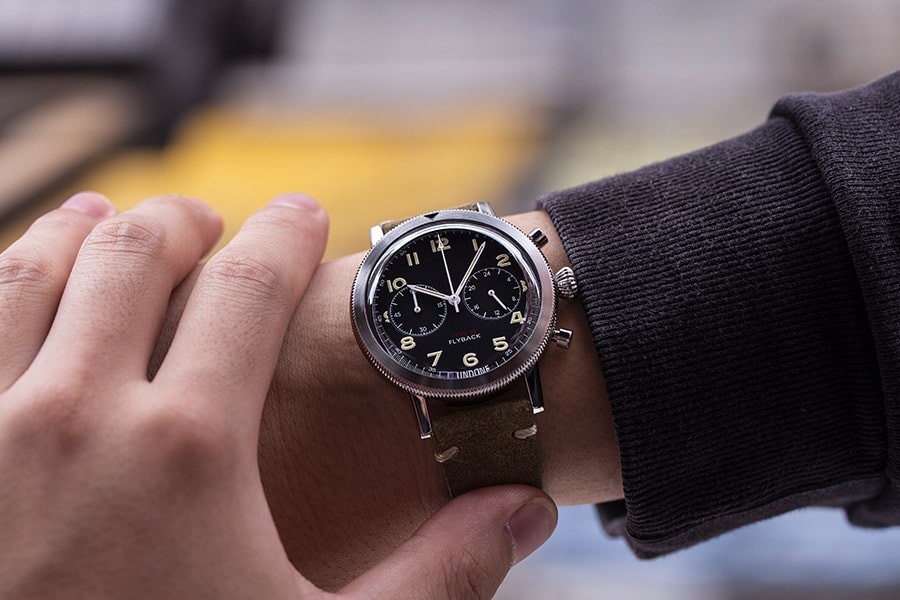 For those who like their timepieces in limited supply, scope the Special Edition. Offering a modernised take on the original Type XX, it puts light blue numerals and white subdials over a black dial face. When the numerals, subdials, and white hands get their lume on, they glow radiant blue in lieu of the traditional green. The watch comes equipped with a black cordura strap, while an additional black NATO strap is included with the US$350 purchase price.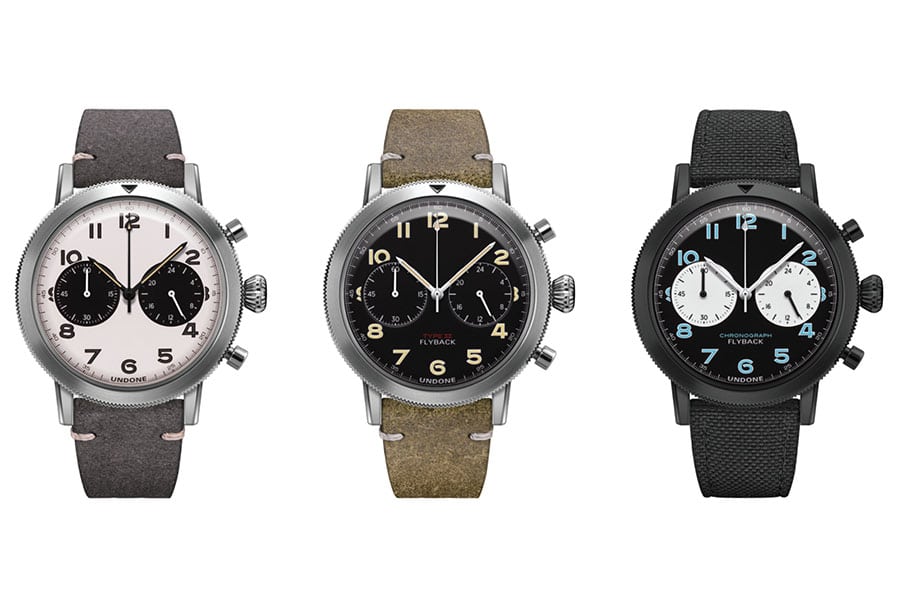 We love teaming up with our favourite brands and this new collab is certainly no exception. The UNDONE x Man of Many Type XX comes in rough and rugged, but nevertheless retains plenty of visual sophistication. It harkens back to the post-WWII era, a veritable "golden age" for mechanical watches. We couldn't be prouder to splash our logo at the top of the dial for that extra touch of distinction. And don't forget, if you win the giveaway, you'll be the only one on earth to own this particular timepiece. Talk about limited edition.