The Wind Up – Watch News #55
Another Christmas has come and gone, and all of us here at Man of Many hope you enjoyed your day just as much as we did. But as always, the show must go on, and so in this instalment of our regular watch series, The Wind Up, we're going to spend some time looking at some very high-end pieces as well as a watch accessible to basically everyone, and everything in between. So as always guys, sit back, relax and enjoy!
You'll also like:
The Wind Up – Watch News #54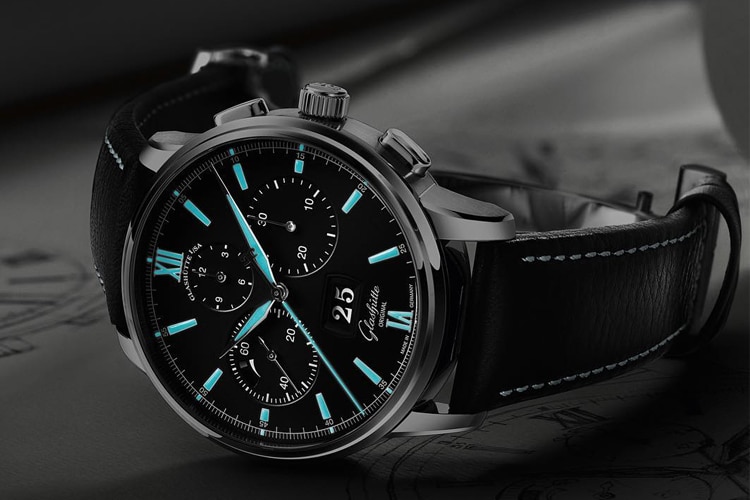 Glashütte Original Senator Chronograph Panorama Date
One of my big nuances with chronographs fronting as daily beaters are their lacking date window. A lot of my favourite and wearable chronographs lack that single function, which would otherwise have ensured a favourable opinion ensued. The Glashütte Original Senator Chronograph Panorama Date rectifies that problem emphatically with that immense date window sitting flush at 6 o'clock. Beyond that, the Senator Chronograph Panorama Date is Glashütte Original business as usual. Perfect dimensions. Proportions that are flawless. Legible. Wearable. And able to hold its own. The Senator Chronograph Panorama Date is an exceptional timepiece that oozes elegance and functionality, precision and reliability, and most importantly value for money. Undeniable attraction.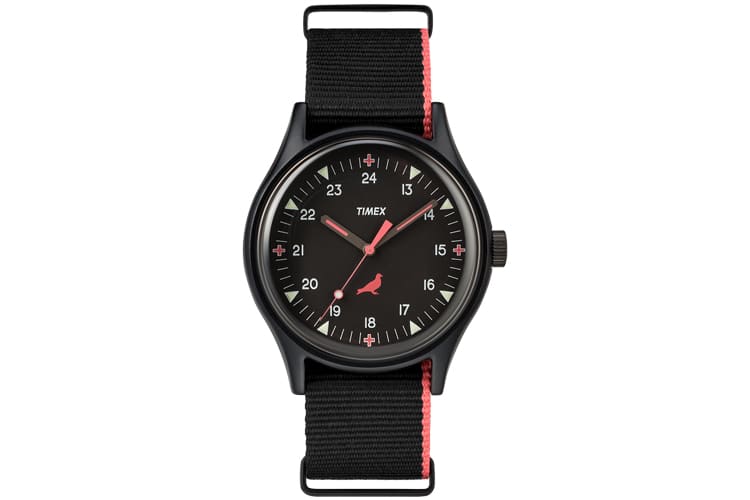 TIMEX x Staple MK1 Aluminum Watch
What happens when a very respected and very well-known watchmaking brand that takes pride in their economical timepieces teams up with a renowned street culture icon? Well, the result is normally something that can be described as being cool. And the TIMEX x Staple MK1 Aluminum Watch is no different. I often enjoy venturing outside of the circle of haute horlogerie just to take a gander at what lies on the fringes. Sometimes I'm impressed, but more often than not I come sprinting back into this little safe haven of what I know. But the TIMEX x Staple MK1 Aluminum Watch is somewhat of an exception. This military-inspired timepiece has the tell-tale signs of someone who knows what they're doing (ergo the 24-hour dial, sleek anodized aluminum case and very wearable 40mm case), and with the addition of the streetwear's iconic Pigeon logo slapped onto the dial (as well as the added red hints) it's a very fun and very approachable timepiece. Whether you're into high-end Pateks or the apocalypse-friendly G-Shock, the TIMEX x Staple MK1 Aluminum Watch will tick all the right boxes for you.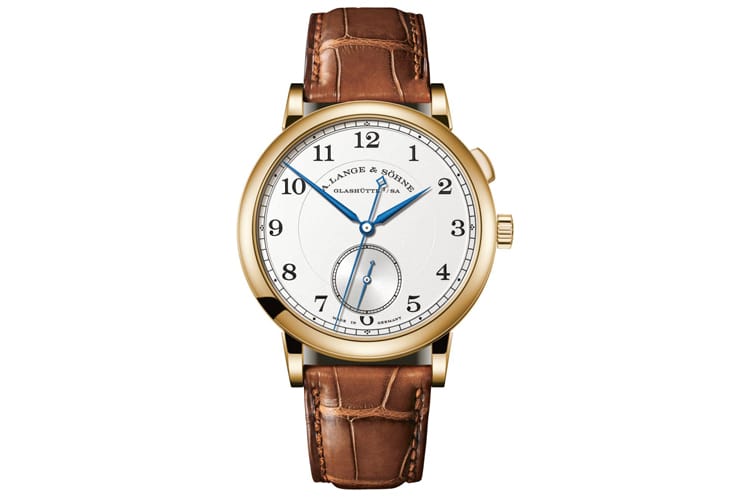 A. Lange & Söhne 1815 "Homage to Walter Lange"
In honour of Walter Lange, the founder of Lange Uhren GmbH, A. Lange & Söhne have released a whole bunch of goodies that this much-respected pioneer of horology would very much have been proud of. We've chosen to feature a super limited edition version of this collection for your viewing. And when we say limited edition, we mean limited edition. One watch. That's it. The 1815 "Homage to Walter Lange" in steel is a sheer delight. Sitting on the wrist at a very comfortable 40.5mm in width and 11mm in depth, the 1815 "Homage to Walter Lange" is every bit of Lange as Lange has ever been. The black enamelled solid silver dial serves as the perfect backdrop to the polished steel hands and stainless steel case. This is a very clean timepiece whose aesthetic resonates with us quite well. Simple, yes. But when simple is done as well as it has been with the 1815 "Homage to Walter Lange", then what more could you possibly want?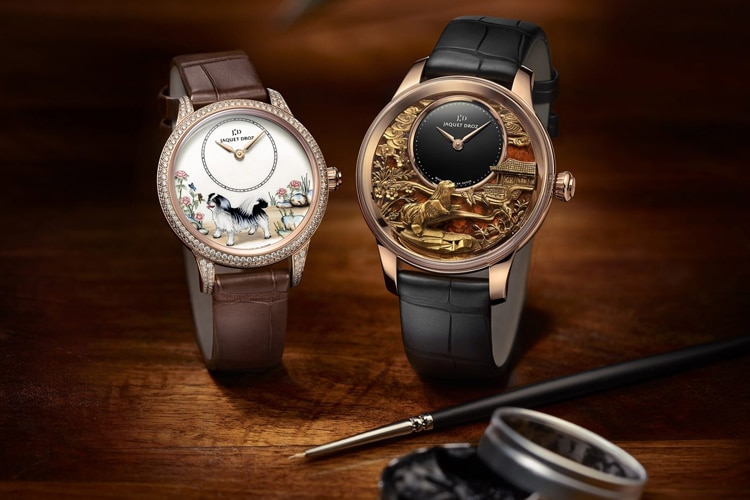 Jaquet Droz Petite Heure Minute Dog
To celebrate the ushering in of the Lunar New Year, Jaquet Droz has once again flexed their artistic muscles and created this timepiece, drawing inspiring from the Chinese Year of the Dog for 2018. Available in various precious metals, and with the option of embellishing the case with diamonds and a mother-of-pearl dial, the Petite Heure Minute Dog is an absolutely beautiful timepiece that really brings home the notion of a watchmaking manufacture being adept in a variety of horological realms.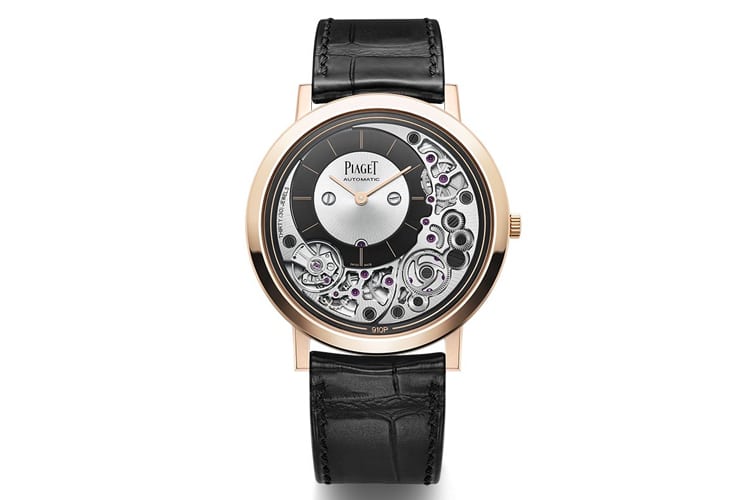 Piaget Altiplano Ultimate 910P
As far as boutique brands go, Piaget reigns supreme for me. I have a huge soft spot for their subtle and delicate timepieces, and with that their latest record breaker, the Altiplano Ultimate 910P, really solidifies their position on my list. The Altiplano Ultimate 910P is officially the world's thinnest automatic watch. At a paper-thin 4.3mm, the Altiplano Ultimate 910P is as elusive as it is gorgeous. Piaget has ingeniously used the case back as the main plate for the movement, exposing the entire mechanism and utilising its wonderful aesthetics to create a dial that is marvellous. Not only does this keep things interesting from the front end, but it works wonders in terms of slimness. The Altiplano Ultimate 910P is available in either 18k white gold or 18k rose gold, and for all intents and purposes, I cannot choose between them. Both are stunning in their own right, and both ooze Piaget's stylistic features. But if I had to choose, it'd be for dramatic effect. And in saying that, I'd put my money on the rose gold version. Probably.
If you enjoyed The Wind Up and would like to continue reading about watches, you can head on over to my blog, Haulogerie, where I delve a bit deeper into the wonderful world of watches.
You'll also like:
The Wind Up – Watch News #54
The Wind Up – Watch News #53
The Wind Up – Watch News #52