We might be living in an age where the average timepiece is more fashion statement than functional accessory, but that doesn't mean there's no demand for a nice GMT watch. In fact, one might even go as far as to say GMT watches are as hot now as they ever were. That's no surprise, whereas, in addition to capturing a certain classic horological spirit, GMT watches represent a true crossroads, where brilliance, simplicity, style and utility meet.
But what is a GMT watch exactly? And while we're at it, what does the GMT even stand for? The answers are correlated. Specifically, GMT stands for Greenwich Mean Time (Greenwich being a borough of London), which is basically ground zero for time zones across the world, or the time zone from which all the others scale either up (+) or down (-). So what does that make a GMT watch? Well, it makes it a watch that can tell time in two (or more) separate time zones simultaneously. Let's break it all down below.
You'll also like:
31 Best Luxury Watch Brands
Rolex 'Hulk' Submariner – A History & Review
40 Best Minimalist Watches for Men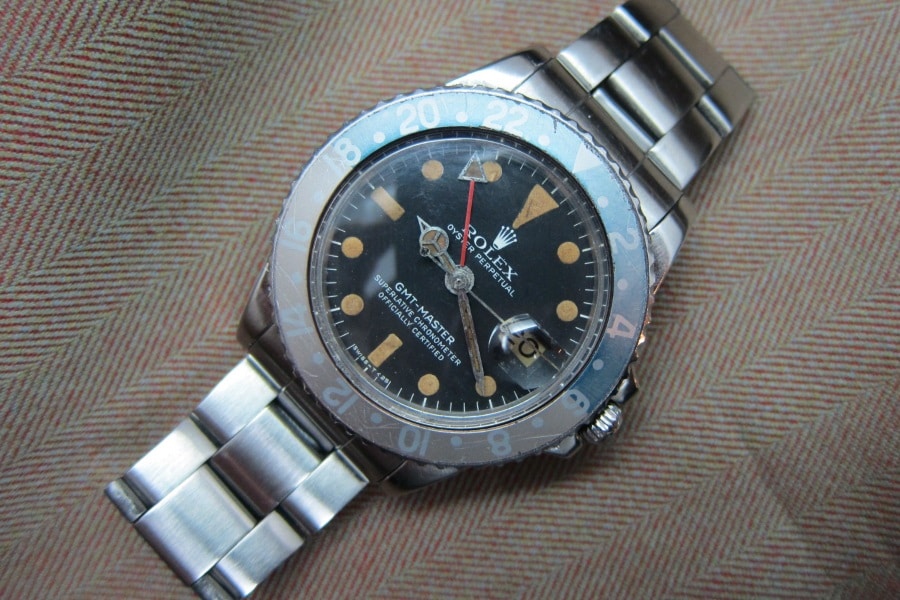 History of the GMT Watch
While the concept of a 24-hour day goes all the way back to ancient Egypt, and Greenwich Mean Time was first introduced in 1884, the GMT watch officially kicked off during The Jet Age, i.e. the era in which commercial airlines began flying overseas. Along with the new possibilities in air travel, there came some unexpected surprises. Jet lag was one of them. Pilots losing track of the time back home was another.
While travelers are still figuring out how to outmanoeuvre jet lag to this day, Rolex was on top of the time zone issue. And who better for the job? As a brand already synonymous with steadfast functionality at both high altitudes and under the sea, Rolex wasted no time churning out the GMT-Master in 1954. Hosting an iconic Pepsi-coloured bezel, the GMT-Master had the unique ability to relay two separate time zones at once. As the years progressed, more GMT watches emerged, and soon enough it wasn't just the pilots wearing them, but the passengers too.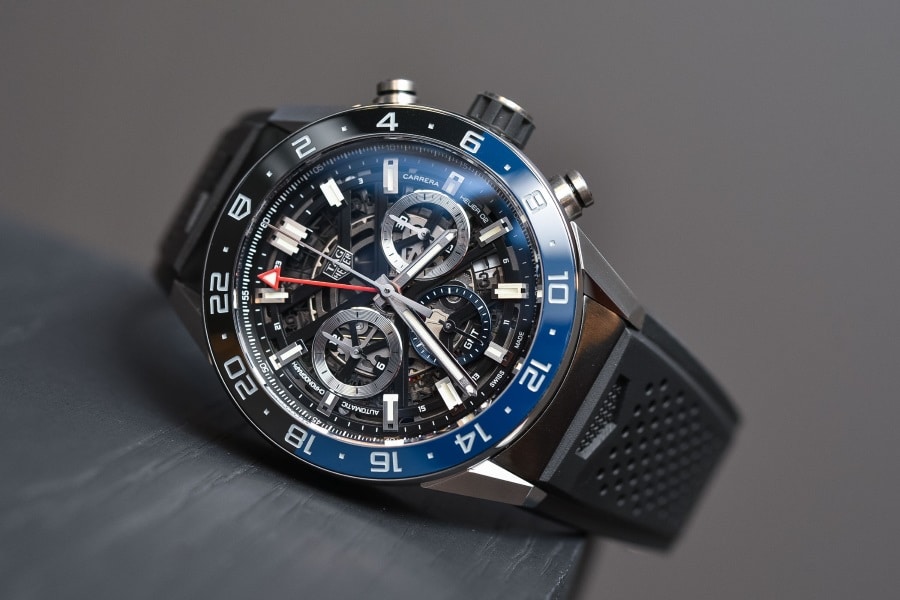 What is a GMT Watch and How Does It Work?
In the simplest sense, a GMT watch is one that's equipped with a GMT complication, a complication being any function that goes beyond the watch's ability to tell time (in one time zone, that is). Hence, while a regular watch keeps 12-hour time, the Rolex GMT-Master added a rotating 24-hour bezel and a second, arrow-shaped hour hand to the dial. Under the skin, a complication was added to spin the second hour hand once per day, as opposed to twice.
Consequently, the traditional hour hand followed local time on a 12-hour scale, while the second-hour hand followed the bezel on a 24-hour scale. Because the bezel rotated, the owner could set it to any time zone he or she so desired. However, being that pilot's universally operated on GMT time, their bezels were always set to Greenwich time. As with anything popular, evolution didn't spare the GMT watch, meaning a slew of upgrades, improvements, complications and features would arise in the wake of the Rolex GMT-Master. However, at its core, the GMT-Master "Pepsi" remains a quintessential example of GMT functionality, not to mention a popular collector's item.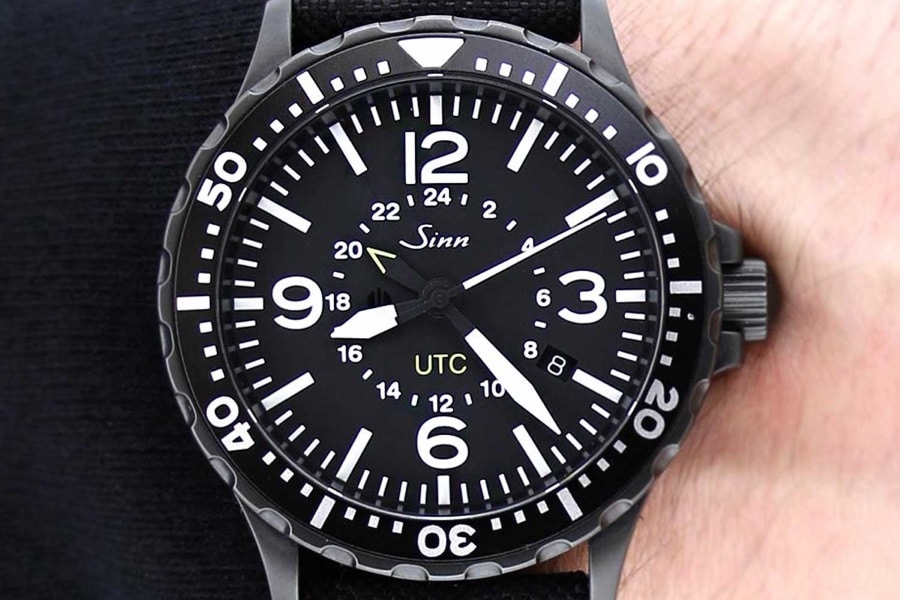 How to Use a GMT Watch
Remember: Greenwich Mean Time is ground zero for time zones. That means one can measure the time zone he or she is currently in by how many hours that time zone is away from GMT. For example, if your time zone is one hour up from GMT, then you first set the bezel to GMT time, and then rotate up one hour. Voila! The second-hour hand is now following your second time zone on a 24-hour scale. Of course, if you know how to read 24-hour military time, it might save you a step or two.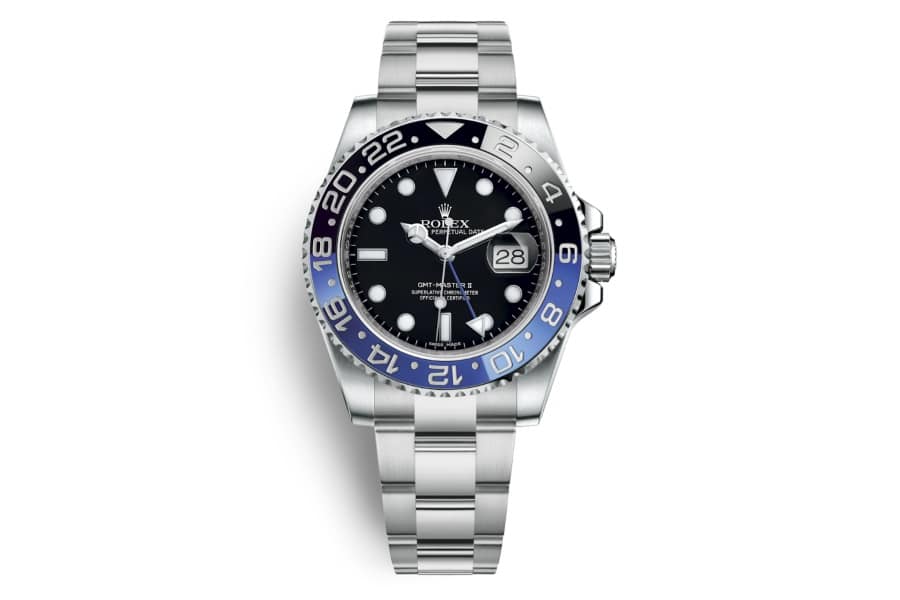 Who Still Uses a GMT Watch?
With technology always within arm's reach, GMT watches don't invoke the same sense of utility or urgency that they once did during The Jet Age. Nevertheless, the best GMT watches remain consistently desirable among collectors. It's, therefore, no wonder that brands like Rolex occasionally revive the GMT-Master, complete with the Pepsi dial.
Meanwhile, GMT watches can still theoretically fulfill a need, permitted you don't resort to modern technology. Indeed, whether you're a frequent flier, a businessman who depends on variables (stock markets, etc.) in alternate time zones, or a family man with loved ones across the world, you can rotate your bezel accordingly and keep your finger on the pulse on simultaneous time zones. Or you can just Google it. Whatever works for you.
You'll also like:
31 Best Luxury Watch Brands
Rolex 'Hulk' Submariner – A History & Review
40 Best Minimalist Watches for Men