More than a fundamental piece of wardrobe, the polo shirt is an essential style classic that every man's wardrobe needs. What started as a piece of 19th Century sportswear has spilled into mainstream fashion thanks to celebrity endorsement, cultural adoption and the fact that they just look good. Today, you'd struggle to walk around town without seeing a polo shirt, and for good reason. They're a neat and intelligent piece of menswear that's become a powerful style throwback.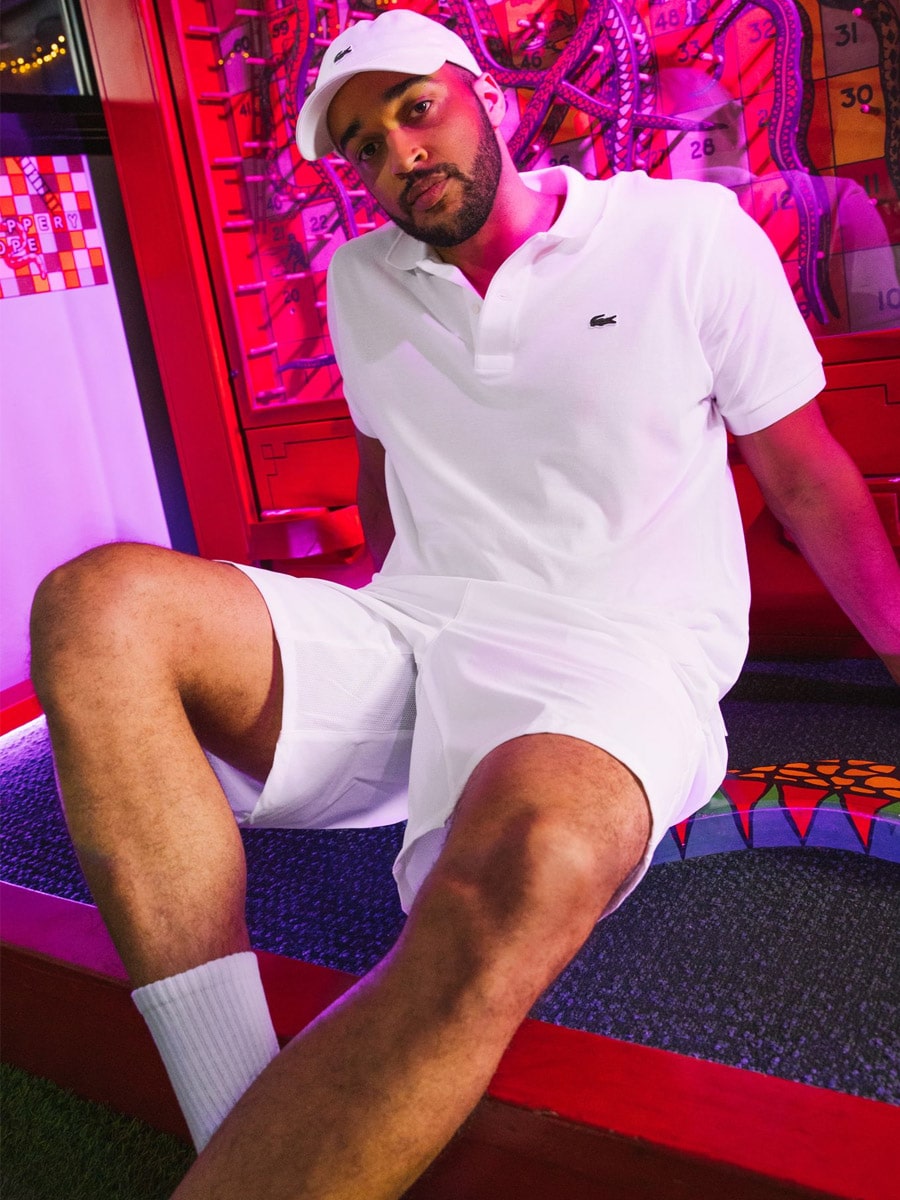 Since 1933, Lacoste has invoked the thought of polo shirts, and we're here to unbutton the history of the famous garment. We'll take you through the roots in tennis, into the brand's cultural transcendence and finish off with a selection of modern iterations that are deeply rooted in history and innovation.
Where it all Started
When you think of polo shirts, the crocodile moniker behind tennis brand Lacoste immediately jumps to mind. The brand designed the polo shirt as we know it today, and while there's no mistaking the origins in polo, tennis is where the shirt made its biggest impact. Ironically, the original designs were terribly impractical for athletes, the shirts were long-sleeve, button-down, and lacked freedom of movement. So much so, that players were simply unable to freely execute shots. 
But that's exactly where tennis legend Jean René Lacoste stepped in to change the tennis landscape forever.
Nicknamed 'le Crocodile' for his tenacity, the seven-time Grand Slam title winner redesigned and improved the shirt. He was sick of the pulling and tightening of the long sleeve variant. Designing a shirt that defied convention, with short sleeves, three buttons, and finished in a lightweight material. Lacoste designed the polo shirt as we know it today.
But it wasn't until he embroidered his signature crocodile logo onto the shirt on his way to consecutive U.S. Open wins in 1926 and 1927 that had fans thinking "is it the shirt?".
The Crocodile Takes Over
Just like Michael Jordan wrote the blueprint for basketball sneakers, Jean René Lacoste wrote the blueprint for polo shirts. It was the playful branding that made the shirt so desirable. 
Many have tried to replicate Lacoste's design but to little avail, there is no replacing the original. The shirt garnered mainstream success when American clothing manufacturer Izod secured a licensing agreement to manufacture Lacoste shirts in 1951, and it didn't take long for the polo shirt to become a staple in every man's wardrobe. With celebrities such as Clint Eastwood bearing the brand's signature crocodile motif.
There have been land-mark moments in Lacoste history, but it is the brand's ability to transition between generations and cultures that is the hallmark of its success. What started as a sportswear essential has been adopted by athletes, brands, and musicians. Including the likes of Supreme, Chinatown Market, Zayn Malik, Idris Elba, Tyler the Creator, Jay-Z, Pharrell and Kanye West.
Standing the Test of Time 
The Lacoste polo shirt has a timeless design like no other, and today it is revered as a powerful style throwback that seamlessly blends genres. The shirt found popularity throughout the 30s and 70s, peaking in the mid 2000's when it became the uniform of style icon Kanye West. When Kanye appeared alongside 13 time Grammy-winning producer Pharrell on stage in a midtown Manhattan park to perform Williams' song "Number One".
It marked one of the most significant moments in history for the polo shirt. Of course, the pair were sporting Lacoste shirts, and of course, they were about three sizes too big. When looking back on moments like this, it is enough to remind us that the collared knit isn't just for conformist prepsters. They look as good on the tennis court as they did in the center of New York's concrete jungle.
What's Happening Today
Polo shirts are a staple that every man is familiar with. So how do you reinvent the wheel when it comes to a staple piece of wardrobe? The simple answer is, you don't. Traditional styles such as the polo shirt are best left relatively untouched. Lacoste sticks to a proven formula, and their range of polo shirts feature three distinct style cuts to tailor an experience that best fits your own personal style.
L.12.12 Classic Polo 
This is a signature design from the Lacoste wardrobe, the L.12.12 Polo Shirt in cotton petit piqué combines comfort and elegance. Resulting in a chic, timeless essential, that is ideal for any occasion.
Featuring a ribbed collar, two mother of pearl buttons and a button down collar, this shirt is ready for the beach or the office. When paired with equally relaxed trousers and leather lace-up sneakers you're afforded the utmost respect for style.
Paris Polo 
Designed as an alternative to the everyday business shirt, the Paris polo meets the everyday requirements of today's men. It provides the mobility and comfort you look for in a polo without compromising elegance.
Constructed in a new stretch piqué fabric, this polo features a collar band and a thinly concealed button placket that can be combined with a blazer or a casual jacket to sculpt the lines of a resolutely urban and relaxed look that is clean and crisp.
Slim Fit Polo
When talking about Summer style, it's hard to go past this seasonal wardrobe essential from Lacoste. The slim fit is crafted in signature Lacoste cotton petit piqué. The ribbed cotton arm bands are perfectly finished off with a green embroidered crocodile logo on the chest. When paired with cotton canvas chino pants and a pair of sneakers you have an outfit that epitomises the Lacoste look.
Shop Lacoste's Polo's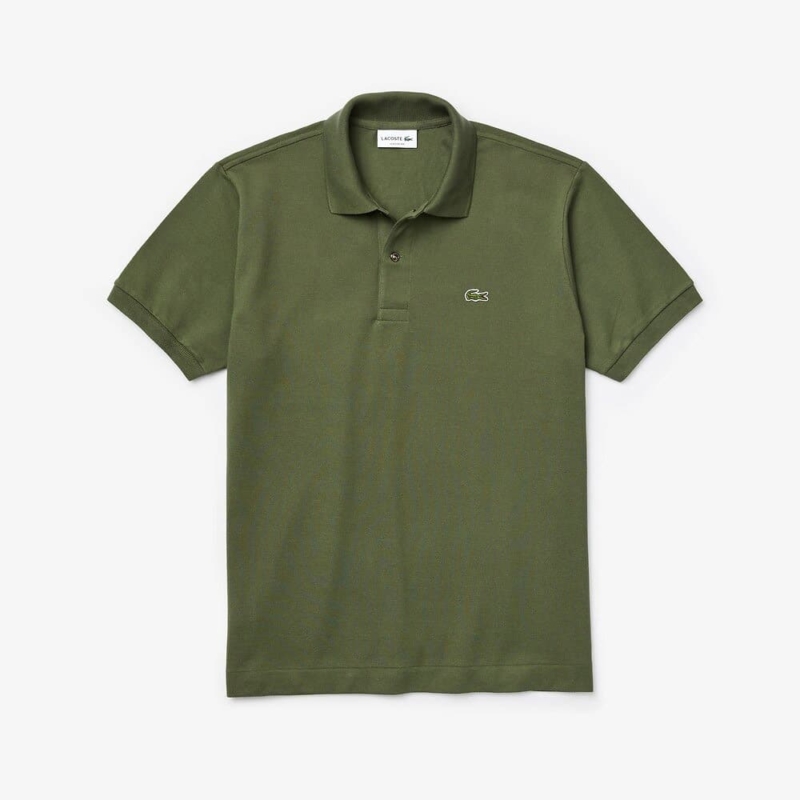 L.12.12 Classic Polo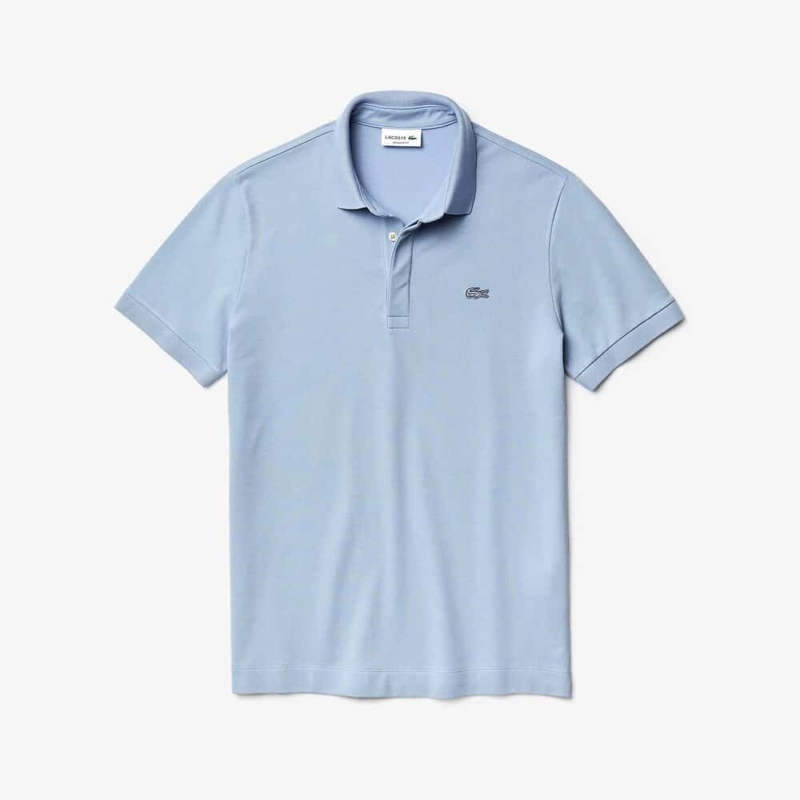 Paris Polo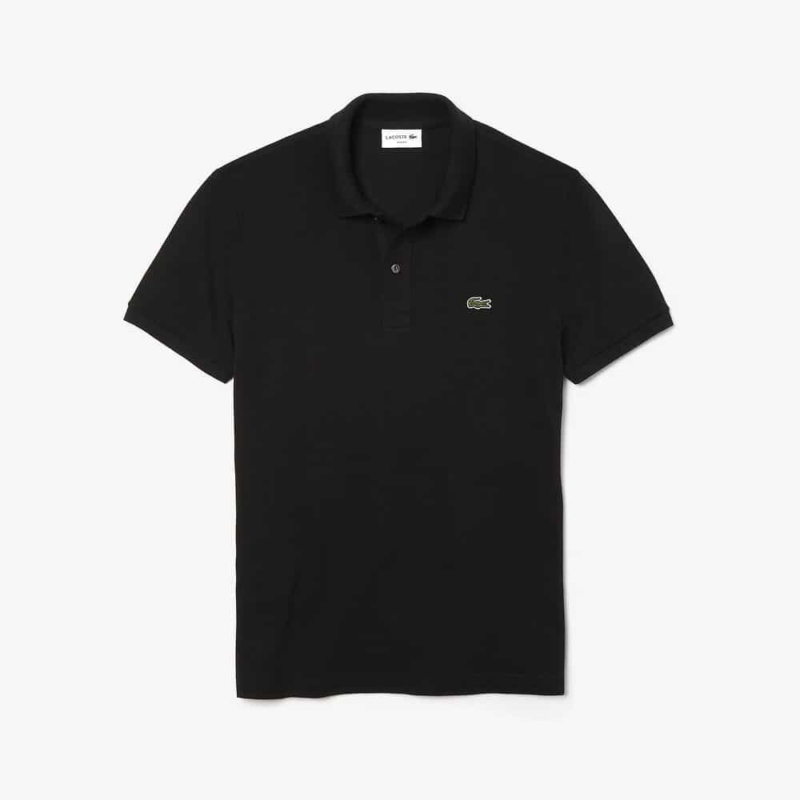 Slim Fit Polo