The Wind Up – Watch News #18
It's been a rather boring fortnight in the world of horology. Nothing has really happened, and that's pretty typical following a frantic couple of months. But regardless, there's always something happening, whether it be a stellar release from one of the world's best-known watchmakers or a new piece from a guy almost no one knows about, we have it covered.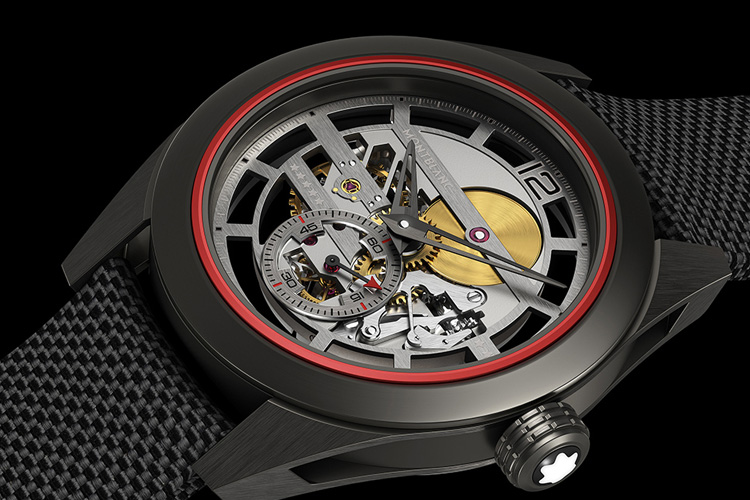 Montblanc TimeWalker Pythagore Ultra-Light Concept
As a brand, Montblanc represents everything that I love about watches. Be it innovation, brand history, future direction, or just a passion for watchmaking, I believe Montblanc epitomises everything wonderful in watchmaking. Never afraid to push the boundaries, their releases always catch my attention and it's a company that I wouldn't hesitate in investing into. Their latest addition, the TimeWalker Pythagore Ultra-Light Concept, as the name implies, is one of the lightest pieces to come out of Montblanc in its 158 years of watchmaking. The case is made of a Kevlar-carbon bond that is wonderfully light yet durable and sturdy enough to be worn without worrying about. The overall look and feel of the watch is as futuristic as it is cool, and sometimes that's what watchmakers overlook; the "cool" factor. Beyond its impressive aesthetics is its equally impressive mechanics. Powered by the manually wound MB M62.48 which is in full view from both sides of the piece, it will tick on for a couple of days. At 40mm wide, its in perfect sync with the sizing demands of today's consumer, and with its looks its bound to attract the masses.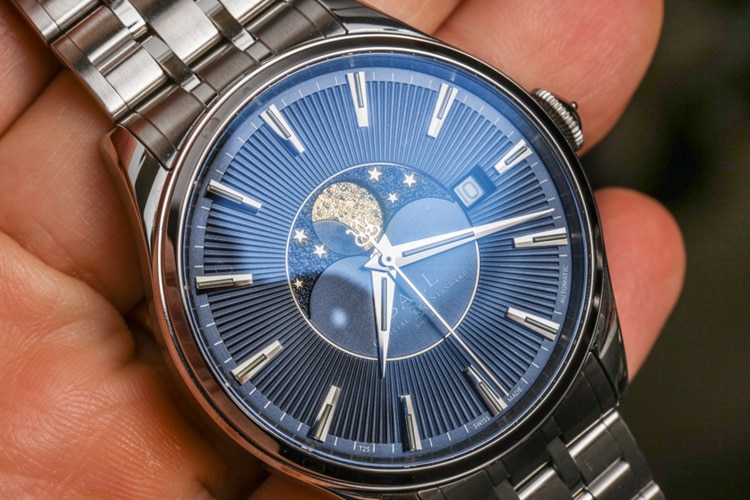 Ball Trainmaster Moon Phase
In my most humble and modest opinion, the Ball Trainmaster is one of the most beautiful watches of 2016, thus far. Its dial is complex and captivating, and the moon phase it literally out of this world (pun intended, lol). The combination of different dial textures and brilliantly polished hour numerals and hands make me want to look at the piece a bit deeper. Perhaps using a macro-lens would suffice, but beyond that it is beautiful. Looking closer at the immensely beautiful moon phase is enough to make me want to put a deposit down, and couple that with mirror-polished case, crown and steel bracelet, and you have a winner indeed. Beyond the gorgeous aesthetics of the piece, its mechanics aren't to be overlooked. Using the BALL RR1801 automatic calibre beating at 4HZ, Ball have upped the ante somewhat to create a piece that isn't entirely focused on aesthetics. Priced at under $5,000 the Trainmaster Moon Phase is truly something you should consider if you're looking at a watch in that price range.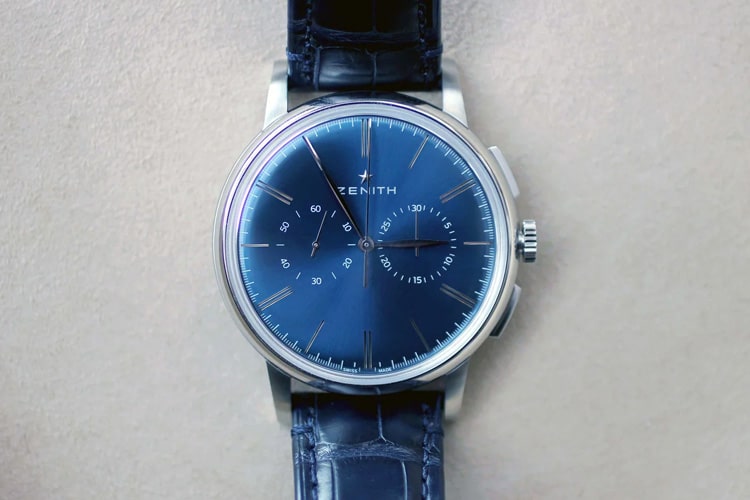 Zenith Elite Chronograph Classic
As a brand, Zenith don't do much for me. And that's not saying that their pieces are sub-par or aren't made as well as other brands in the same market. Their pieces just don't appeal to me as much as other watch brands do. Maybe its my horological immaturity, or maybe its because I don't really understand the brand all that well. But I'm not stuck in my ways, and I'm always open to someone changing my mind. When I saw the Elite Chronograph Classic, the blue dial was the first thing that caught my attention. Similar to that of Journe's Chronometre Bleu dial, it changes hues and levels of blue constantly. Purely from an aesthetic stand point, that could be appealing enough for a lot of people to put down the deposit. And there's absolutely nothing wrong with that. The dial is a thing of beauty, and its to find one with minimal faults, at best. The proportions of the dial and sub-dials to the case (including the lugs and crown) are faultless. The colour contrast between the changing hues of blue with the polished silver is beautiful, and the elongated hands and hour markers do well to break up the dial's blue. Beyond that, the movement is the same as the silver-dial version of the Classic, so we won't get into that. All in all, it is quite a sound piece from Zenith. Perhaps my preference towards Zenith have changed after seeing this piece? Probably not, but either way its a very nice watch.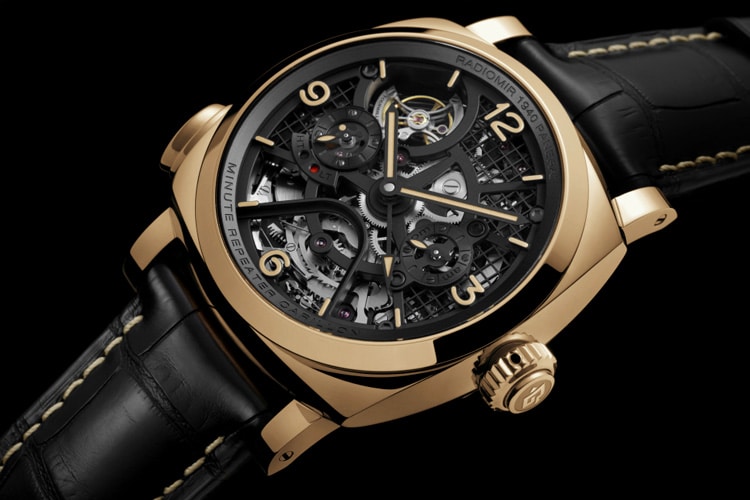 Panerai Radiomir 1940 Minute Repeater Carillon Tourbillon GMT
The biggest release from Panerai is recent years is their technically outstanding Radiomir 1940 Minute Repeater Carillon Tourbillon GMT. From a visual point of view, the timepiece is indicative of its haute horlogerie status. Impeccable finishing from the exposed movement to the case, you'd be hard pressed to find fault with it viscerally. Mechanically however is where the piece's true genius lies. As always, I won't get into too much detail, but there are two minute repeaters, one for the local time and one for the second time zone, a tourbillon regulator that rotates on a perpendicular axis, completing a rotation every thirty seconds, two spring barrels and a power reserve of a massive 96 hours (indicated via a pointer on the caseback). The movement, categorised as the P.2005/MR took about four years to make and is one of the finest high horology calibres in the world. Now if you read these posts regularly and you follow my Instagram page then you'd know that I'm not Panerai's biggest advocate, but I'm never to proud to appreciate what has been put before me. Panerai, you've surprised me and for that I applaud you on a job well done. Oh, and the price? A cool half a mil.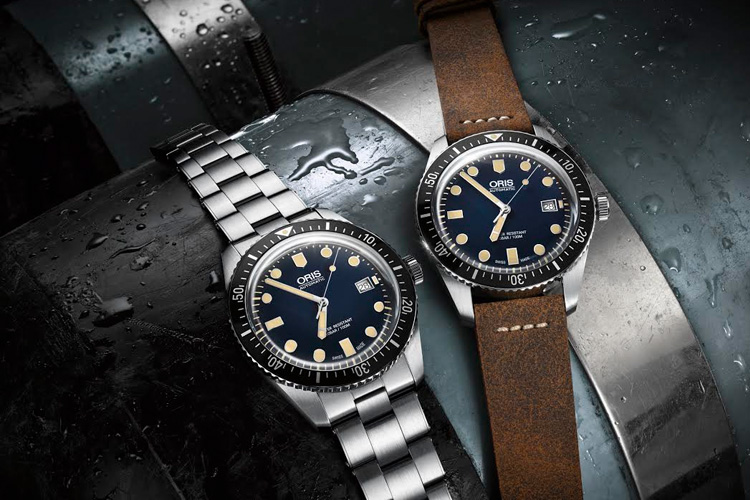 Oris Diver Sixty-Five
Brand new from Oris is the vintage-inspired Divers Sixty-Five. As far as accessible brands go, Oris is one of my favourites. Their watches are durable, priced relatively well and look fantastic. The Divers Sixty-Five is just another reason why I love their pieces. The dial is spacious enough to not be crowded, but legible enough to actually be used. The patina-colour style of the hands and hour markers are a nice vintage touch, and for all of us who love vintage watches that will only add to its already impressive appeal. The date window adds another dimension of functionality, and the uni-directional bezel isn't overly thick and doesn't draw away from the beauty of the dial. The crown is nice and pronounced, and while 42mm may seem large with respect to the case width, I guarantee it will sit well on your wrist. Movement wise we have the conventional calibre 733 based on the Sellita SW 200-1 which is a workhorse and will surely outlast your fragile existence. Available from $2,700, it's a timeless classic that will age beautifully, I'm sure.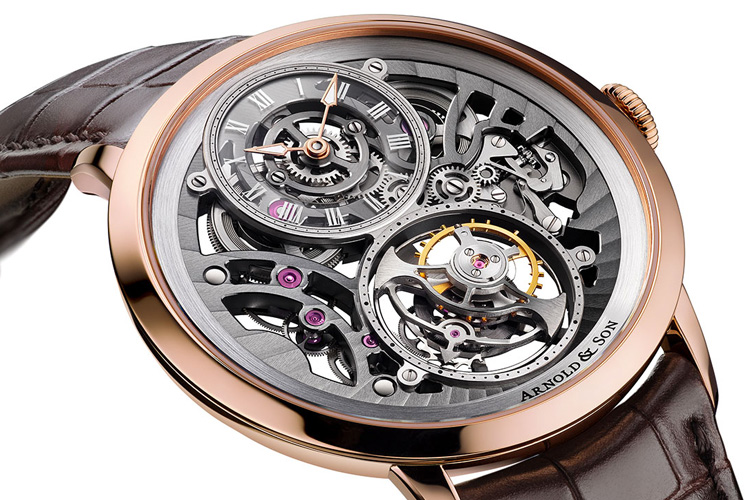 Arnold & Son UTTE Skeleton
Recently revealed by Arnold & Son, the UTTE (Ultrathin Tourbillon Escapement) Skeleton is the world's thinnest open-worked tourbillon. When I say thin, I mean really thin. I mean 8.34mm thin, which relatively speaking is ludicrously thin (for a tourbillon that is). Beyond the super thin characteristics, everything is typical Arnold & Son. Impeccable movement finishing from the bridges to the gears to the jewels, everything is superb. The mechanism is obviously skeletonised, and for some manufacturers that means hiding as much as possible behind quarter main-plates and bridges, but for Arnold & Son it just means showcasing what they have been doing for all these years. A faultless watch from a brand that continues to show us just how good they really are.
IWC Portofino Automatic Moon Phase 37 Laureus
Now I think this is the first lady's watch I've reviewed, but for all you guys looking to buy your better half a decent watch, pay close attention. Beyond the obvious feminine traits that the Laureus has, the piece is dynamic and sound. It incorporates a deep sunburst blue that radiates throughout the dial and a moon phase at 12 o'clock with an appropriate star cluster design. IWC have opted to further enhance the piece's feministic traits by adding diamonds to mark the hours. Proportionally sized at 37mm, it will sit quite large and pronounced but won't look bulky due to its slimline nature. Powered by an automatic movement made by Sellita which keeps costs down, it isn't a horological triumph by any means but its quite beautiful and a great starting point to see if your loved one shares your passion.
Bélier Reverse by Kim Djapri
Unbeknown to most is a man by the name of Kim Djapri. Having worked as a watchmaker for Lang & Heyne, he is accustomed to high watchmaking with limited resources, such is the case for many independent watchmakers. And as such, he learnt the intricate ways of designing and producing an in-house made timepiece. His piece, the Bélier Reverse, is a culmination of his knowledge and passion for watchmaking, and as such his piece reflects those traits. The Bélier Reverse, like I said, is manufactured completely in-house (by Kim, of course). The dial, which also shows the majority of the movement, is immaculately detailed and finished. Everything has been tended to, by hand, and as such not a single blemish is evident. I implore you to take some time out of your busy schedule to appreciate the behemoth amount of work required to put together a piece of such beauty and clarity. It's the kind of piece you'd expect a name like Dufour, Voutilainen or Journe to be behind. But instead, its Djapri that can rightfully take ownership of this magnificent timepiece. From the frosting of the bridges, to the chamfered edges and blued screws, everything has been executed to perfection. Priced from about $80,000, it certainly isn't going to be bought by every Tom, Dick or Harry, but it is a fantastically unique and brilliantly made timepiece.
You may also like:
The Wind Up – Watch News #15
The Wind Up – Watch News #16
The Wind Up – Watch News #17