Is Porn Ruining Sex for Men?
This has got to be one of the bigger social hot potatoes we've covered on Man of Many, but it's an important one, so stay with us. The question surrounding the modern 'phenomena' that is 'addiction to internet porn' is so common a topic across the web that it's seemingly almost as popular as the topic of porn itself. Different journals, blogs and mainstream media outlets have reported on all manner of opinions, ranging from women who argue that porn is an important tool for the sexual empowerment of females, to men who claim that it's pure evil and must be avoided at all costs, plus every possible opinion in between. Though many cite 'studies' that have been done, one of the bigger problems with researching this topic is that a lot of the press surrounding the so-called issue is religious-based, and comes from a place rife with ulterior motives.
This article is part of our Under the Covers Series
You may also like:
The Man's Guide to Keeping Things Interesting in The Bedroom
Only Hot Guys Do Well on Tinder – A Scientific Study
Study Finds Having Tattoos Gets You More Sex
When you distil the hordes of information available, however, there's a persistent theme that rings true: porn addiction is a real thing, and it's one of the hardest topics for many to discuss, as it's an addiction which operates without defined parameters: like most people who drink too much aren't alcoholics, or the many who smoke weed but can easily go without. What defines an addiction? What are the symptoms? And is it treatable? We've cut through the fat and put it all together to bring you our two cents.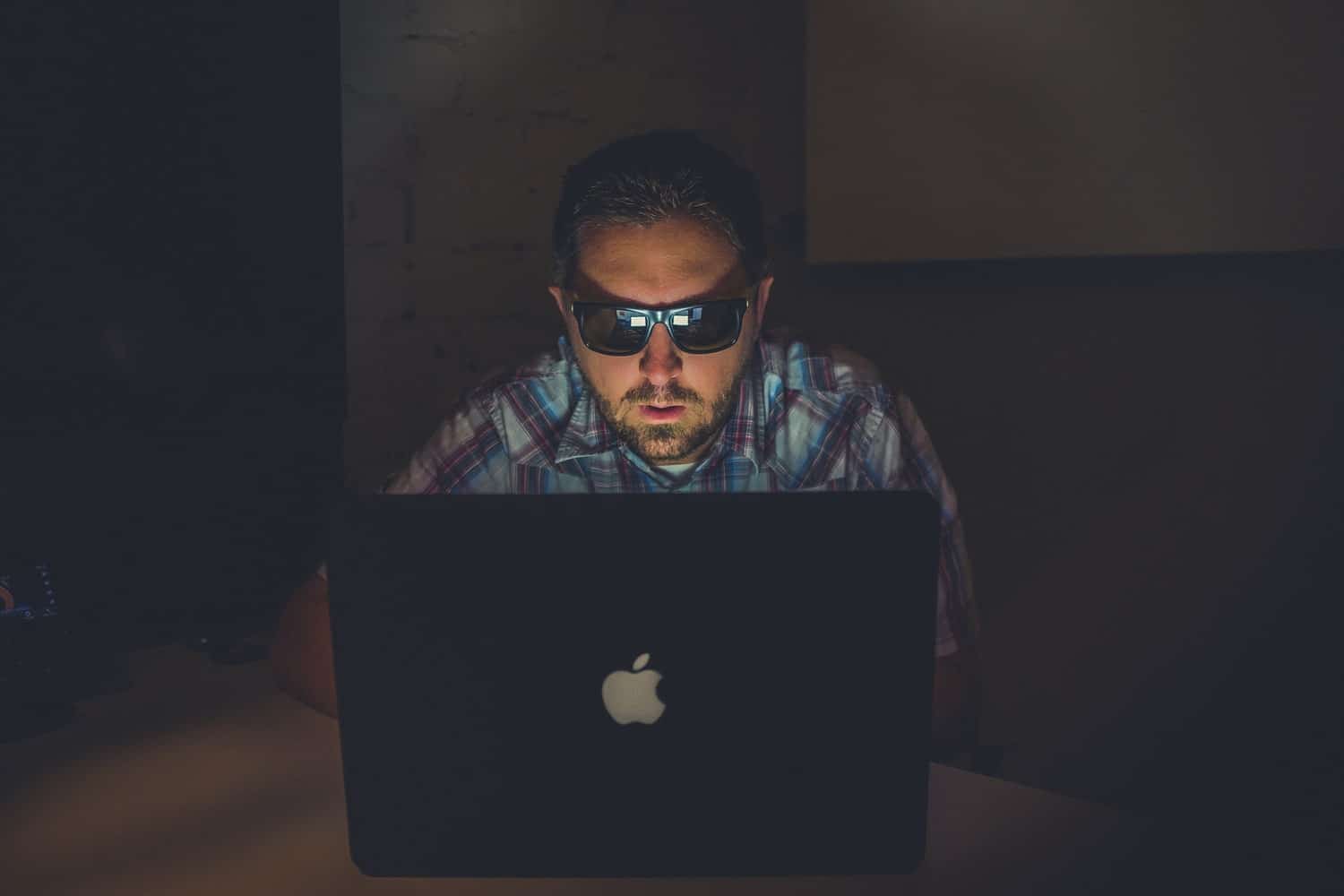 Porn as an addiction
First thing's first: porn works on your brain's rewards center in exactly the same way as food, alcohol or exercise does, because it's sexual stimulation. Where some people can't be trusted around a platter of Krispy Kremes, and others get a figurative hard-on at the thought of a 5am F45 session, different people forge different relationships with porn depending on how much it stimulates their respective prefrontal cortexes.
Every time we as humans are rewarded, we get a hit of dopamine, which feels great and is highly addictive. Evolution gave it to us to ensure we kept eating when we found food, and also to make us pro-create: sex and dopamine are very much a perfect team.
Pornography ticks a box that evolution never anticipated, however; that the reward for sex could be artificially triggered, whenever, wherever. While it may not be officially recognised as an addiction, there's little debate that porn isn't in some way addictive – it works the same way as every other known addictive substance, and the way it's used compulsively by some is a fair suggestion that it could, indeed, be pretty harmful to young minds.
Is porn bad?
We're not the Christian Lobby, and we're not here to moralise. The only argument about the nature of porn that bears merit here is the way it portrays sex: it allows for instant gratification, something sex was never intended to be. Most of us can differentiate between what's real and what's staged, especially an older generation who remember relying on an older brother's buried stash of Playboys, or dial-up internet so slow that a grainy jpeg taking three minutes to load simply wasn't worth the risk of getting caught. But there's a new concern that's rapidly growing: an entire generation of young men who's first sexual encounters involve a smartphone or a laptop, with high-speed 4k HD videos on demand, and free of charge. Porn has never been more accessible, and since the advent of smartphones, you don't even need a computer.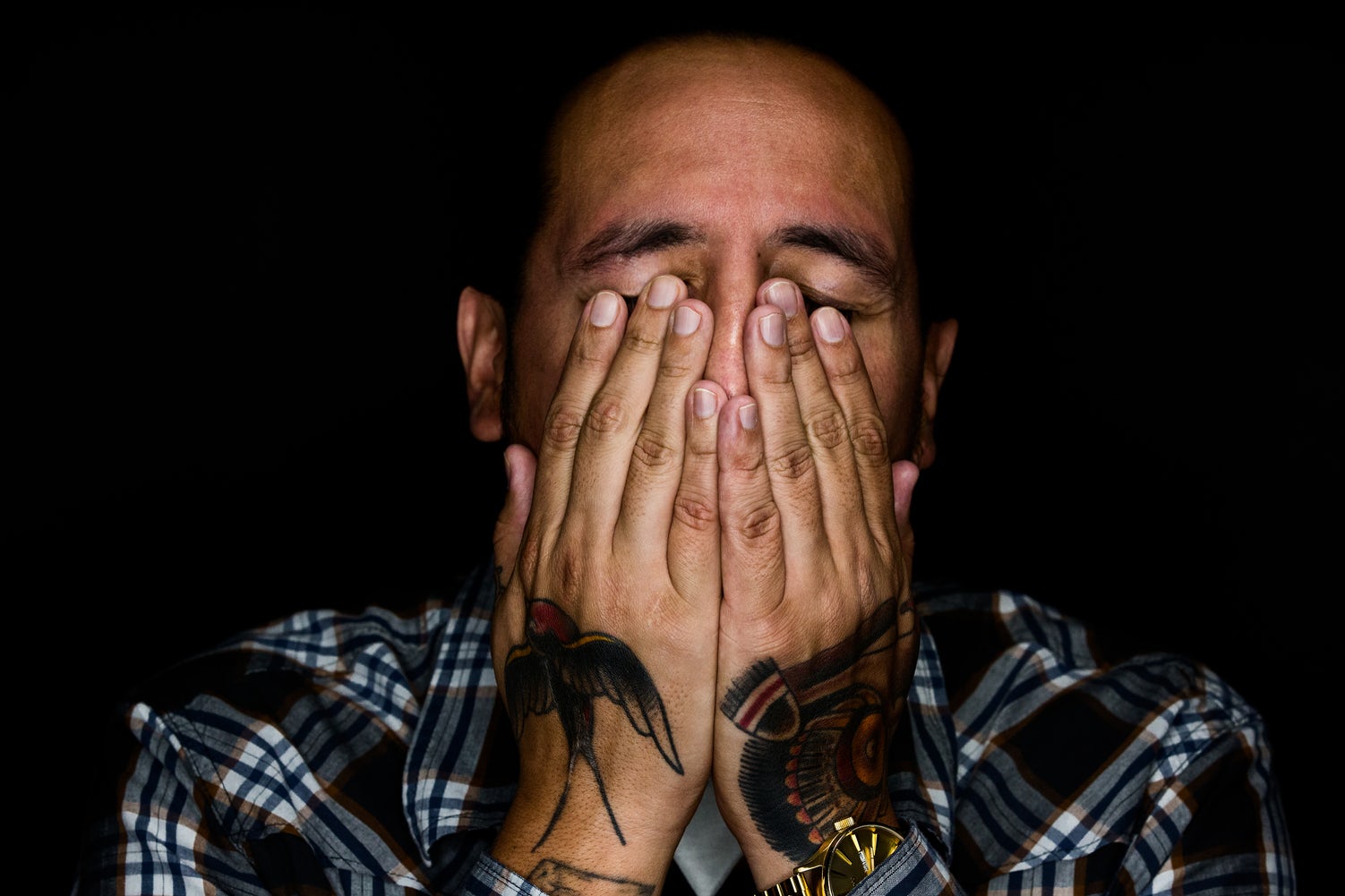 The symptoms
This topic is cause for some pretty heated debate, but the general consensus is clear: too much porn is making it hard to get hard. While teenage boys in particular are finding it easy to get an erection when looking at a 5-inch screen, where their female stimuli is changing every few minutes, there's an increasing number who are having trouble getting it up when confronted with a real-life partner. The problem goes much further than just erectile dysfunction (ED) too, there's also delayed ejaculation (DE), where a male has trouble reaching climax during real-life sex. Despite both of these instances being traditionally symptomatic of a physical problem, it's the fact that most young males presenting with ED and DE are able to get an erection and reach climax with zero difficulties if they're using porn.
Is this is a new problem?
To claim it's a new problem would be naive – it's not the nature of how damaging porn can obviously be that's changed – it's the volume of porn available, and the ludicrously accessible nature of it that's made it ubiquitous for curious teen males (and younger). Even up to ten years ago, a parent could monitor and restrict what was viewed on a computer (at least within reason) and control their kids' viewing habits, but that changed when everybody got a smartphone.
The fact that a ten year old can watch hardcore porn within about three taps from opening Chrome on a phone screen means that things have changed, and while the change might not be overnight, he's likely to have seen enough sex on screen by adulthood that it's actually re-wired his brain, making sexual stimuli such as that of an actual naked female human less exciting.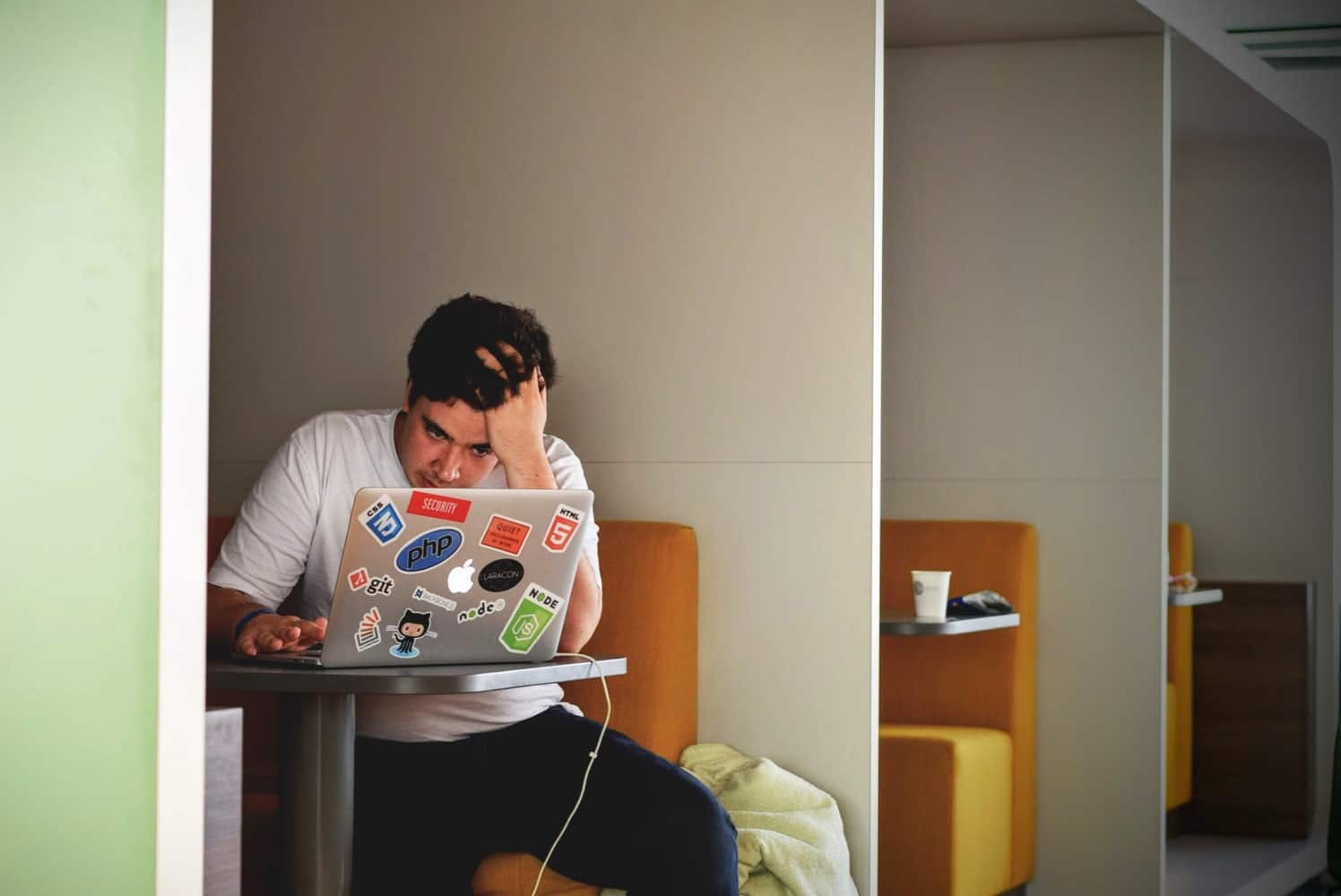 What's the fallout?
Just because you watch porn (and you do – don't lie to us), doesn't mean you need to check into Betty Ford for a season. But it can raise some questions that have a surprising number of similarly alarming responses from guys who didn't realise that choking the chicken on the reg was the reason they'd (literally) gone soft – and usually on more than one occasion. While there are plenty of church-based groups willing to take you in and show you the light, we're guessing that if you have PornHub bookmarked then Jesus probably isn't your thing.
Curiously, though, there's an online group endearingly named NoFap, who eschew the religious jibber-jabber and focus on providing a secular support forum for males who think they might be using porn for the wrong reasons or too often, want to find out more, and also share their success stories and champion the cause to their fellow "fapstronauts". It was started by Alexander Rhodes in 2011, after a viral Reddit thread led to hundreds of men talking openly online about their struggles with porn addiction and chronic masturbation, in response to a Chinese study from 2003, which claimed to have observed a 45.7% increase in testosterone production in males who lasted over a week without a tug.
Since its inception, it has seen countless members use the support network provided to get the help they want. It's not anti-porn, anti-sex or anti-masturbation, and as such, its secular, science-based approach makes it a popular site for everybody who is at least interested in finding out more, without judgement. Some of the success stories are hardcore, and make it hard to ever deny that porn addiction isn't a real thing, at least for some.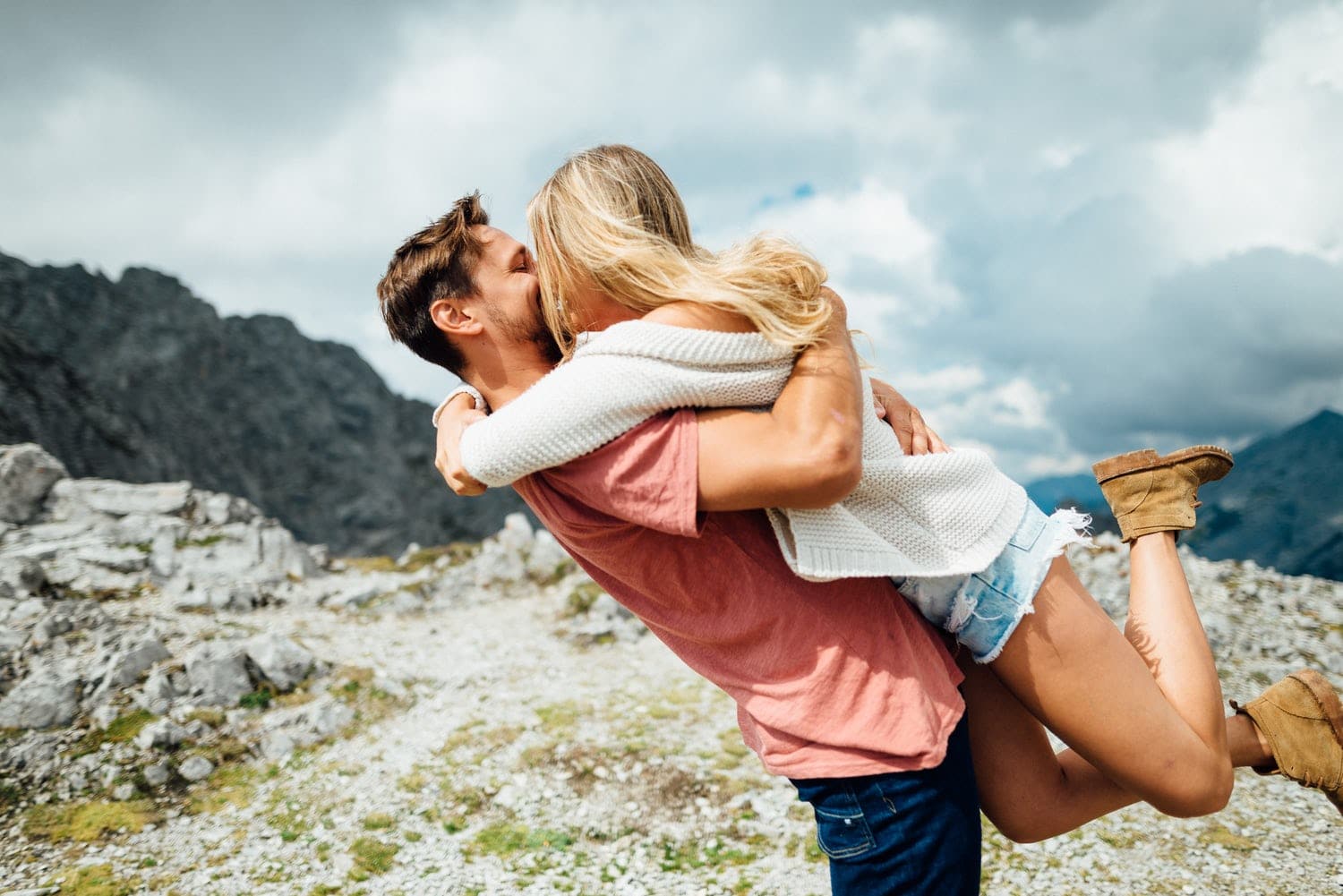 Make Love, Not Porn
For some, it's not the quantity of porn they consume that causes them to further overindulge, but rather the quality or nature of the content that, ahem, 'steers their hand'. If the problem isn't so much a re-wiring of the brain caused by too much smut as it is the lack of reality, or even sensitivity to both parties involved, then there's a website that is taking another approach.
Make Love Not Porn is the brainchild of Cindy Gallop, a self-described "mature, experienced and confident older woman", who admittedly enjoys hardcore porn, but decided it was time somebody showed both sides to the story. Her mission is based around an acceptance of the fact that porn is, by de-facto, sex education for most young people today, and given the fact that the entire porn industry is "driven by men, funded by men, managed by men, directed by men and targeted at men", something should be done to make this sex education less about what one side likes to see, and more about what real-life sex is for most people. This 5 minute TED talk makes more sense than a lot of other opinions on the subject, and if nothing else is good for a laugh – she's funny.
Users of MLNP can upload videos of themselves making love, not porn, which are then rented to other MLNP members for $5 a pop – the profits are fed back to the film's owners (though they're adamantly not called pornstars). This is a fascinating display of how an online community bands together and grows – all in the name of some old-fashioned giggity-giggity, with genuine variety and kink, just without the clichès.
This article is part of our Under the Covers Series
You may also like:
The Man's Guide to Keeping Things Interesting in The Bedroom
Only Hot Guys Do Well on Tinder – A Scientific Study
Study Finds Having Tattoos Gets You More Sex