Melbourne COVID-19 Restrictions Explained – Everything You Can and Can't Do Under Stage Two
A month ago, it seemed like Melbourne may never emerge from the harsh COVID-19 restrictions that Premier Daniel Andrews had placed the city, and indeed the state under. With community contraction rapidly rising and the state bearing the brunt of collective disengagement, the leader made the unpopular decision to extend the lockdown. While Melbourne's restrictions caused uproar and contention amongst residents, you can't deny that the impact has been tremendous. Overnight, the state recorded just five new cases of COVID-19, down from over 700 earlier this year.
The rapid decline in new cases has prompted the state government to roll-back some of the more stringent restrictions, opening up the potential for some businesses to commence trading for the first time in weeks. But while some people are arguing the new Melbourne lockdown restrictions aren't being relaxed enough, the calculated approach is characteristic of the Andrews government.
Here is everything you need to know about the new Melbourne lockdown restrictions.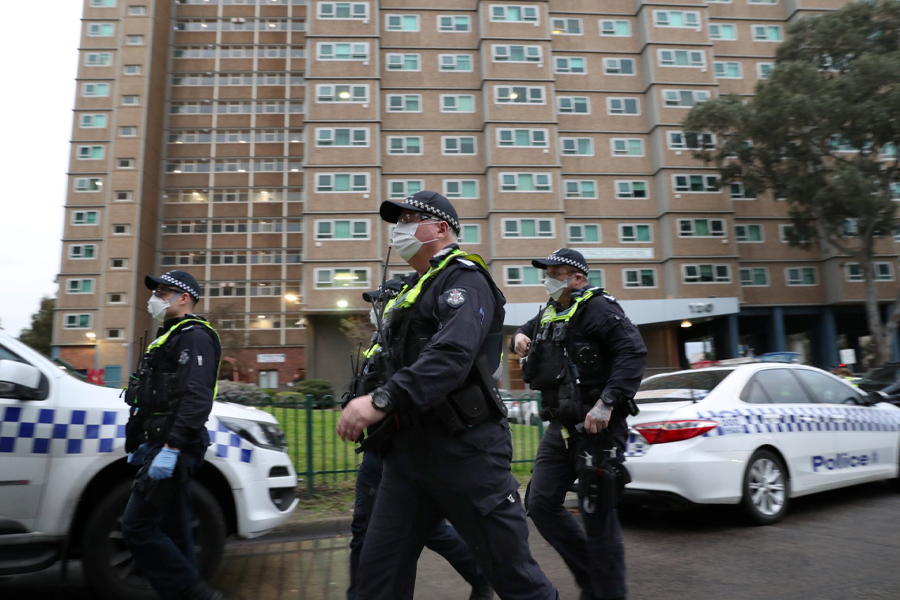 Is There Still a Curfew?
As of Monday 28 September, the contentious Melbourne curfew has now been lifted. Meaning that small groups can meet outdoors and some industries are back in business. That being said, the measures are still advocating for common sense and limited interaction in the name of safety. Further to that, these measures are likely to stay in place for at least another three weeks.
Can I Meet With Other People?
With the easing of the Melbourne lockdown restrictions, you can now meet with other people. Public outdoor gatherings are limited to five people from up to two households, not including babies under 12 months. This is a massive boost for Victorian residents who have been suffering inside for the past few weeks. The lack of human interaction has seen a spike in mental health issues, prompting great concern among the community.
While the new Melbourne restrictions see residents allowed out to socialise, the five kilometre radius limit is still in effect. This means you are unable to meet people outside of your designated area. You also are still unable to visit people at their homes unless they are an intimate partner or your 'single social bubble' buddy. The bubble means you and your nominated person can visit each other to socialise, as long as you both live in Melbourne. You also both must wear face masks.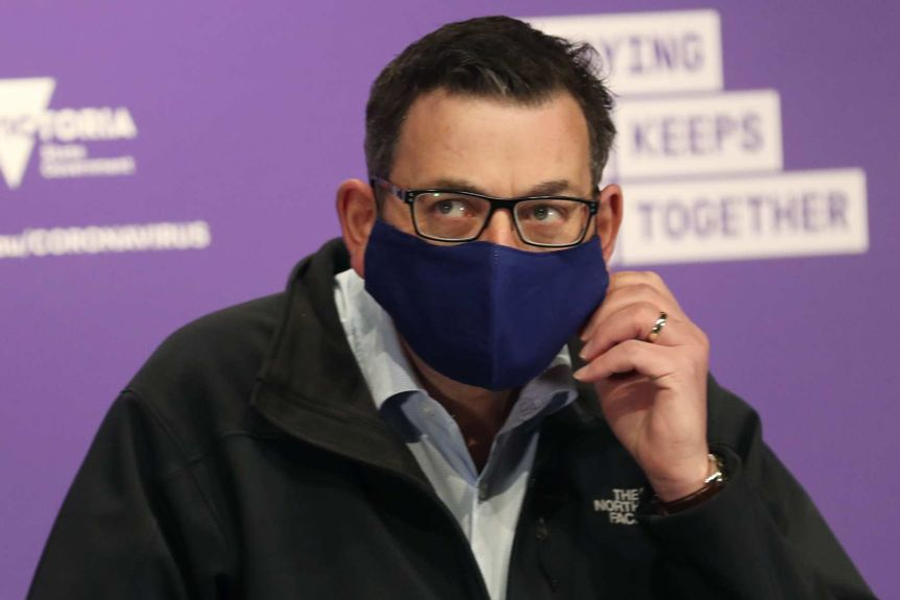 Do I Need to Wear a Face Mask?
Face masks and coverings are still mandatory in public across Victoria, however, the new lockdown restrictions Victoria has put in place are more strict than before. There is now a requirement for you face mask to be fitted, covering the nose and mouth. This means that plastic field shields are no longer accepted.
"Some of the concessions we made as we adjusted to this new normal — things like wearing a scarf or a bandana or a face shield — will no longer apply," Premier Daniel Andrews said in a statement obtained by ABC. "You can wear one if you want, in terms of your eyes, but it would need to be accompanied by a mask," he said. "We would recommend a two-ply mask, but anything is better than nothing — but a shield (on its own) is akin to not wearing a face covering."
Weddings, Funerals and Gatherings
Outdoor weddings are back on as well, however, the guest list will need to be culled. These events have been allowed with a maximum of five people allowed to attend, including the couple and two witnesses, plus the celebrant.
Up to 10 people can attend a funeral, but babies under 12 months of age and the people needed to conduct the service are not included. Further to that, outdoor religious gatherings and ceremonies can welcome up to five people, plus one faith leader.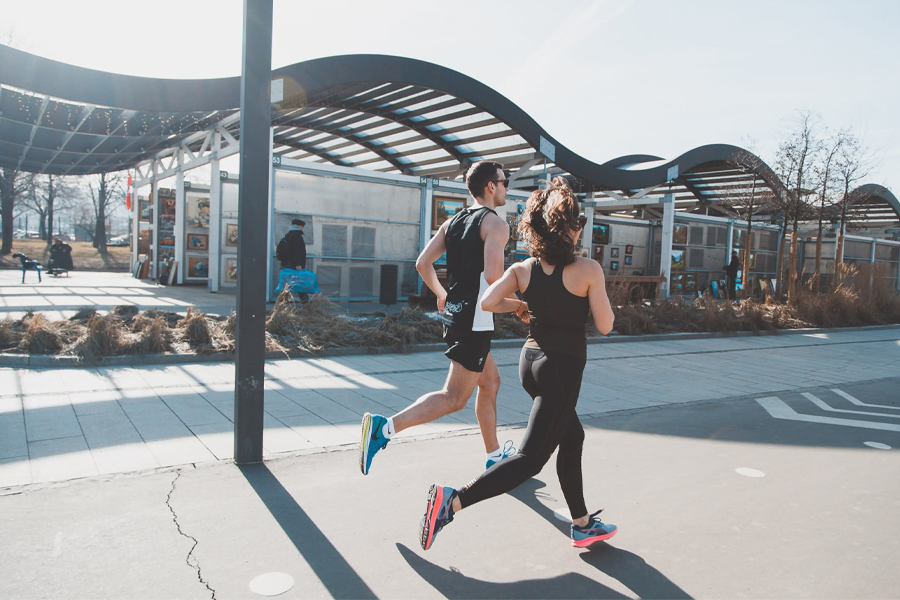 Can I Work-Out Now?
For the first time in months, fitness is back on the menu for Victorians. According to the new Melbourne lockdown restrictions, outdoor pools are reopening for exercise, but changing rooms will remain closed and the density limits stay stringent. Outdoor personal training will return, with a limit of two people plus one person acting as personal trainer. Other forms of outdoor exercise that don't need a facility, such as fishing and hiking, are also now allowed. Unfortunately, those activities that require facilities, such as golf and tennis are still off the table for now.
Where there is a massive advantage for Melburnians is that the five kilometre exercise radius has now been extended to workplaces as well. If you are exercising near your workplace, you must carry your essential worker permit.
Bars, Restaurants and Shopping
Perhaps the most greatly impacted industries, the hospitality and retail sectors are set to remain partially closed for the time being. Restaurants and other hospitality venues are only allowed to offer takeaway and delivery services, with retail to stay closed for at least another three weeks.
In terms of shopping that is considered essential, such as groceries, you are now allowed to shop with other members of your family under the new Melbourne lockdown restrictions. That being said, you are only allowed to venture out for essentials once per day.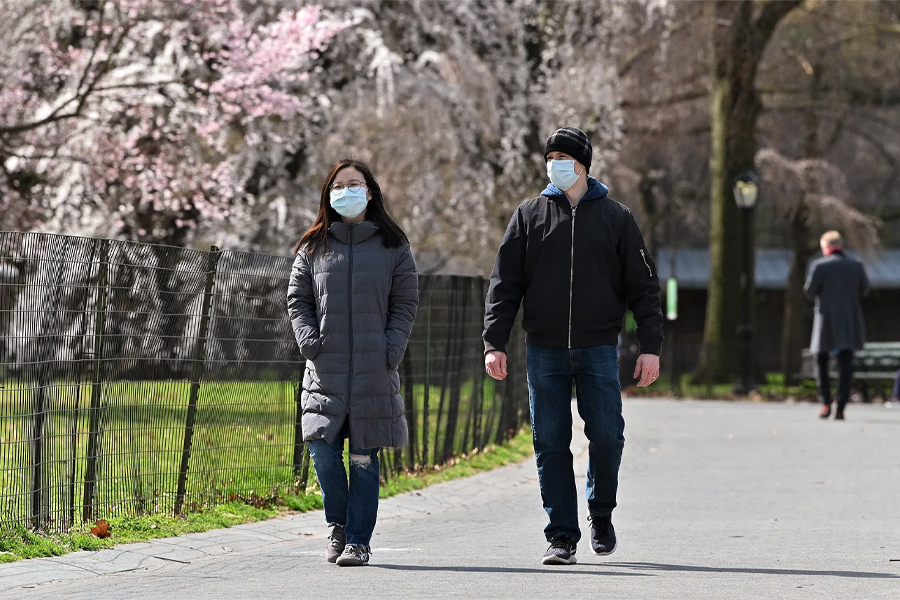 Melbourne Restrictions Stage Three
While the new Melbourne restrictions do show that things are moving in a positive direction, the big return to normality will come when the city moves into Stage Three. The initial timeframe put forward for that announcement in Melbourne's roadmap was October 26.
That being said, the decline in community contraction is being recorded at a much faster rate than initial expected. As a result, Premier Andrews has suggested that the Stage Three restrictions could come into effect as early as October 19.
For more information on the Victorian lockdown restrictions, visit the Victorian Government's website.