We can all use a drink right about now and what better excuse to have one than St. Patrick's Day? It arrives on March 17th and provides you with the perfect opportunity to wrangle in your closest mates for a great time. You'll want something quintessentially Irish for the occasion and we have just the thing for you: Slane Irish Whiskey. Crafted with precision and triple-casked matured, this glorious spirit delivers complex texture and bold flavour at an approachable price point, making it ideal for new whiskey explorers and experienced ones alike. Sip it neat to relish every nuance or use it as the base for your next delicious cocktail. Now you're celebrating like an Irishman!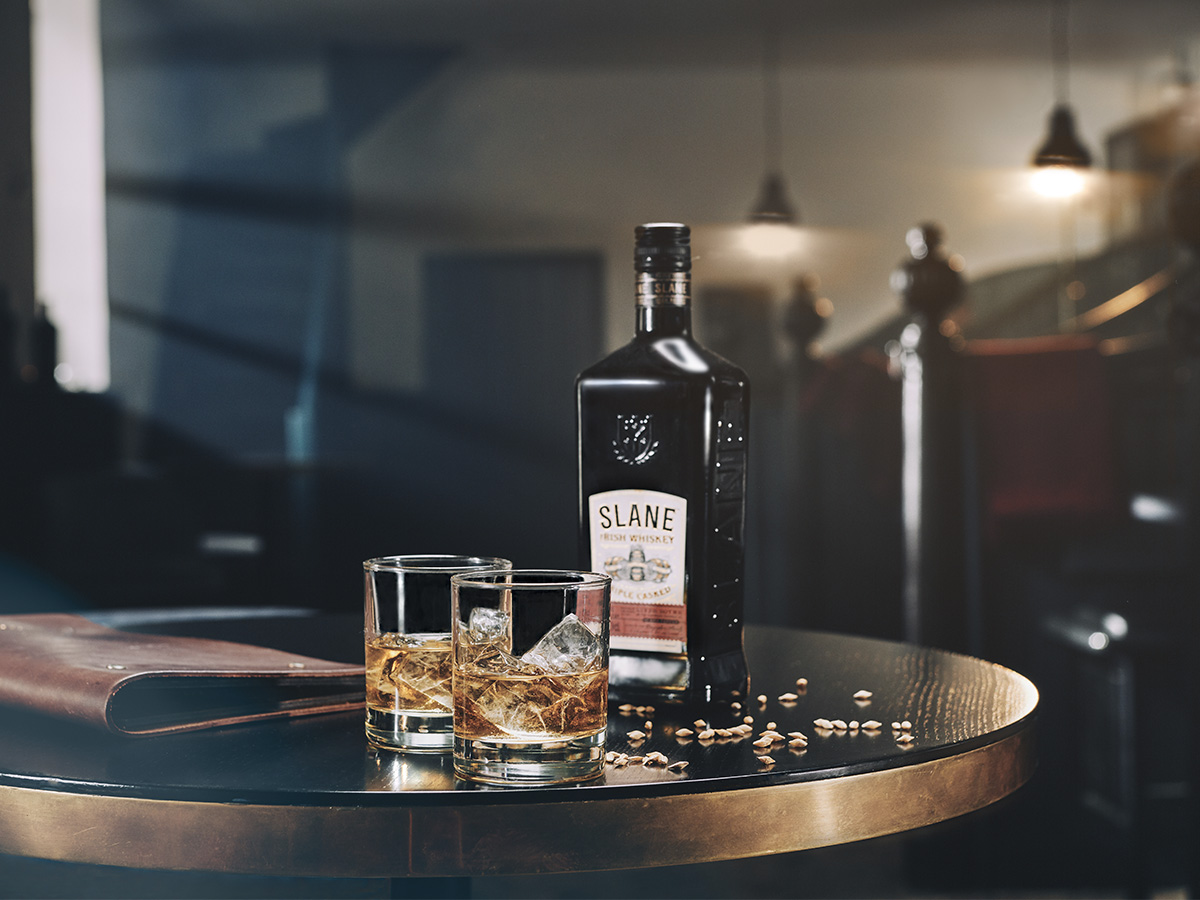 Speaking of delicious cocktails, Slane asked four bartenders throughout Australia to create something truly unique for St. Paddy's Day. The resulting cocktail recipes are quite unlike anything you've ever tried. Each one goes huge on flavour and incorporates Slane's triple-casked whiskey to lip-smacking perfection. We've included a list of participating venues below and—if you live close to one—be sure to hit it up for a spectacular drinking experience. Of course, you're also welcome to create each tasty recipe at home. Whiskey Lemon Cheesecake cocktail, anyone? Yeah, these bartenders aren't messing around.
But first, let's take a closer look at the legacy of the Irish legend that is Slane Distillery which remains synonymous with an ongoing tradition that's always worth celebrating. Let's raise a glass in their honour this March 17th on St. Patrick's Day.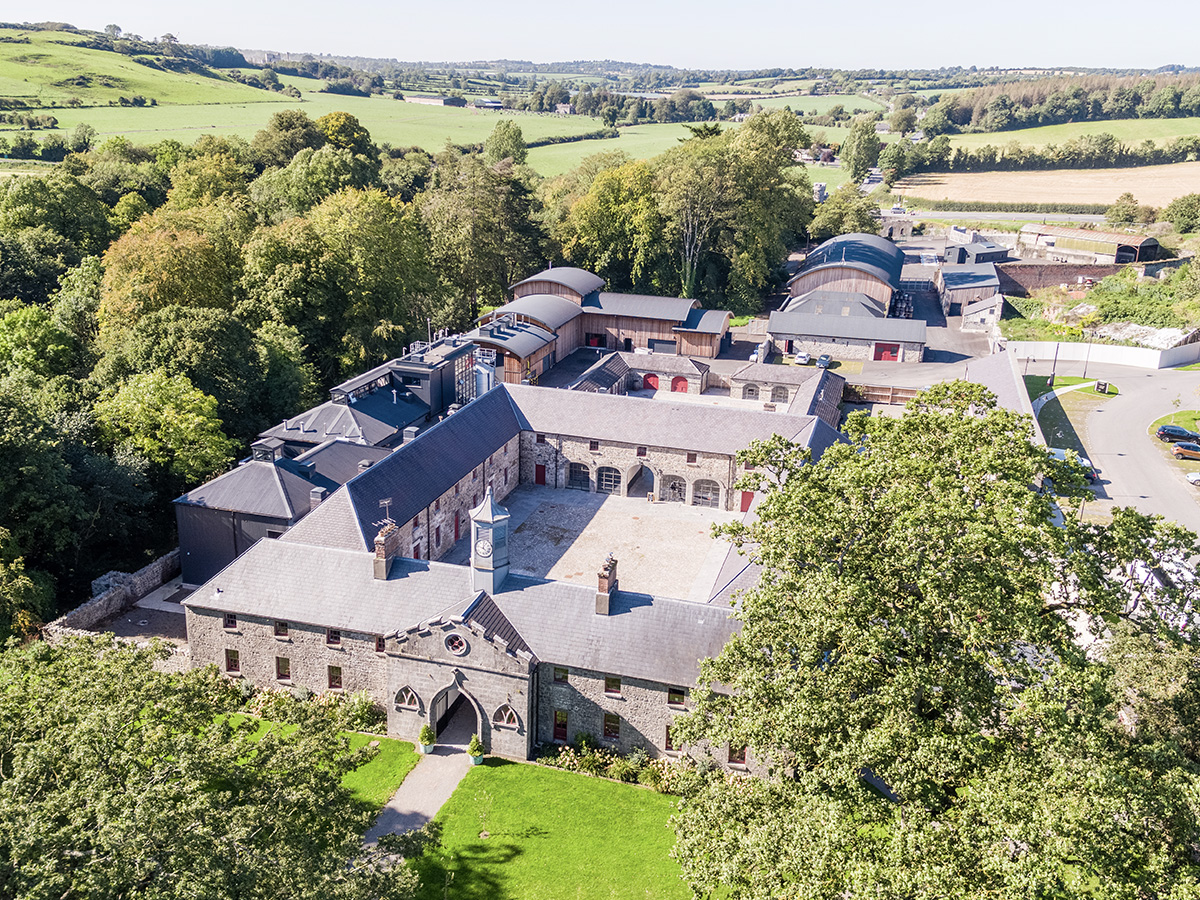 Slane Distillery's Tradition of Excellence
Ireland's historic connections to religion and spirituality are rivalled only by their prevailing love of whiskey. In fact, the very word "whiskey" derives from the Gaelic term "uisge beatha," meaning "water of life." Ireland was also the birthplace of the first licensed distillery, which opened its doors in 1608. Tradition is everything in these parts, to say the least, and it continues to empower a thriving industry.
Hailing from the heart of Boyne Valley—on the very land where St. Patrick once lit his famous "Easter Fire"—Slane Distillery updates longstanding craftsmanship by way of modern production methods. Their flagship whiskey comes as a result of a triple-casked maturation process, which uses a combination of virgin casks, medium char, and seasoned casks. Slane is also the only distillery in Ireland that uses hand-raised Brown-Forman Cooperage Tennessee whiskey and bourbon casks, along with Oloroso sherry casks out of Jerez, Spain.
Meanwhile, Slane's exceptional whiskey is so much more than just its coveted triple-casked maturation process. The journey begins with local ingredients such as River Boyne water and grains that were grown in the fertile soil of the Boyne Valley. Pair that with time-tested distillation techniques and the signature maturation and you end up with a truly special spirit (and for a great price, we might add).
From this unique tradition comes an Irish whiskey of impeccable texture and nuance. Like the best of its brethren, it delivers classic notes of fruit, sugar, nuts, and grain, but with a richer flavour profile. Sip it neat and you'll pick up additional layers of burnt caramel, spice, honey, and pastry, which swirl over the palate in luscious waves. Throw it into a cocktail and you'll be using it as a base from this point forward. There's really no wrong way to enjoy this wonderful spirit!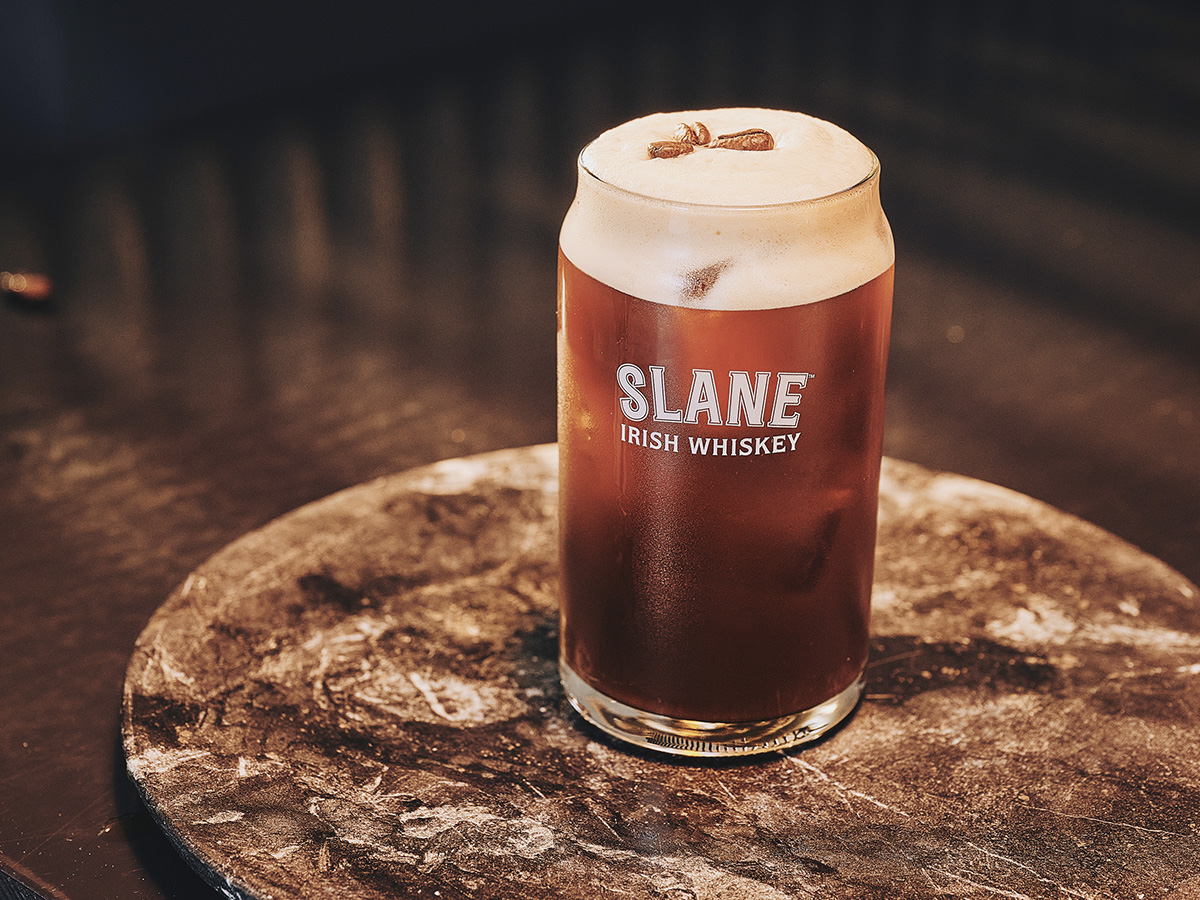 Irish Whiskey Cocktail Recipes
In honour of St. Paddy's Day, Slane has once again partnered with four expert bartenders across Australia. Each one created a signature cocktail for you and your best mates to enjoy on March 17th. Visit one of the following venues for an exclusive drinking experience like no other. And if you're feeling extra crafty, try making one or two (or all) of these cocktails at home. When you do, use Slane Triple Casked Irish Whiskey as a base and accept no substitutes.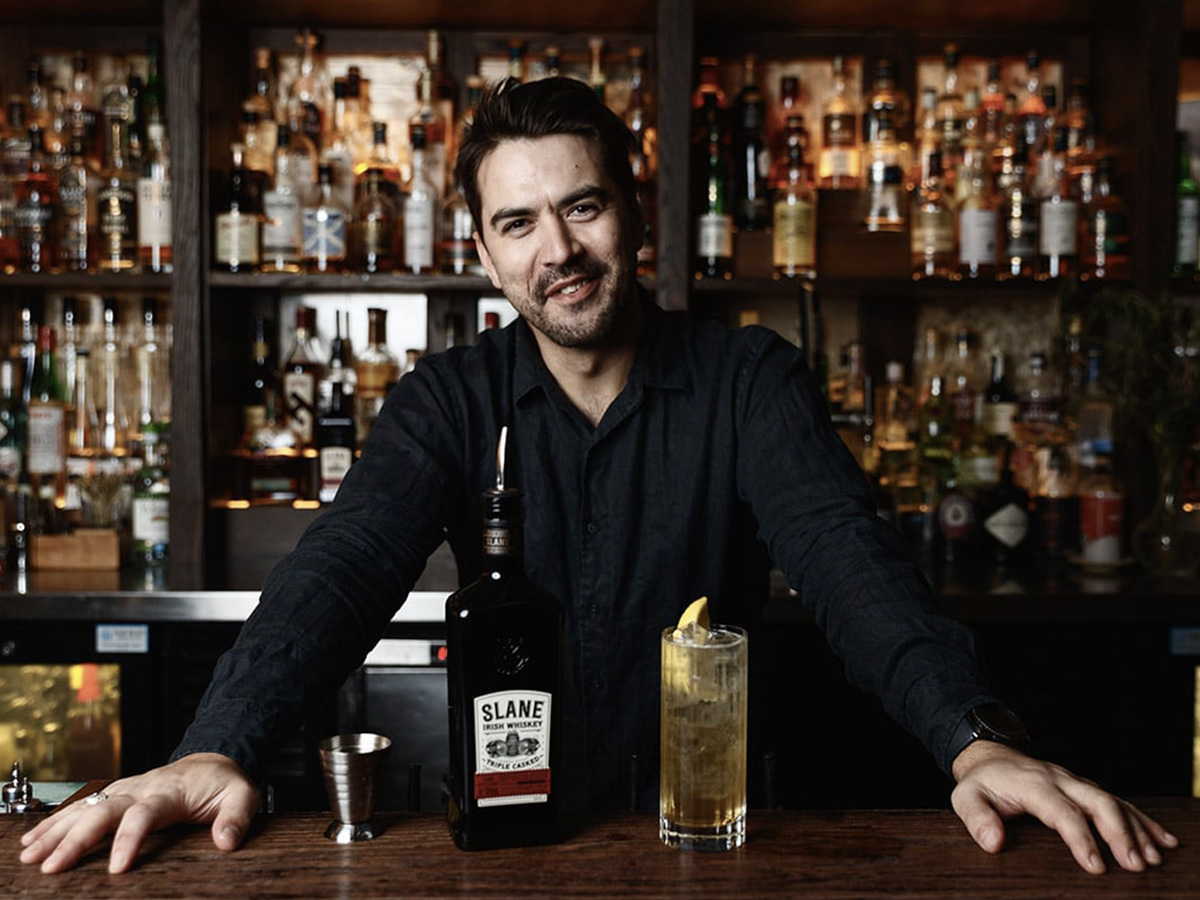 1. NSW – The Doss House, Sydney
Sydney's own Doss House easily ranks amongst the best of our underground locales. To enter this domain is to transport yourself to a historic space that dates all the way back to the 1840s, complete with sandstone walls, eclectic antiques, original fireplaces, and a whopping five bars.
77/79 George St, The Rocks New South Wales 2000
Bartender: Alex Rogerson
Drink: Whiskey Lemon Cheesecake
45ml Slane whiskey
30ml Clarified Milk punch (milk, digestive biscuits, lemon curd, and butter)
20ml Lemon Juice
Charged with soda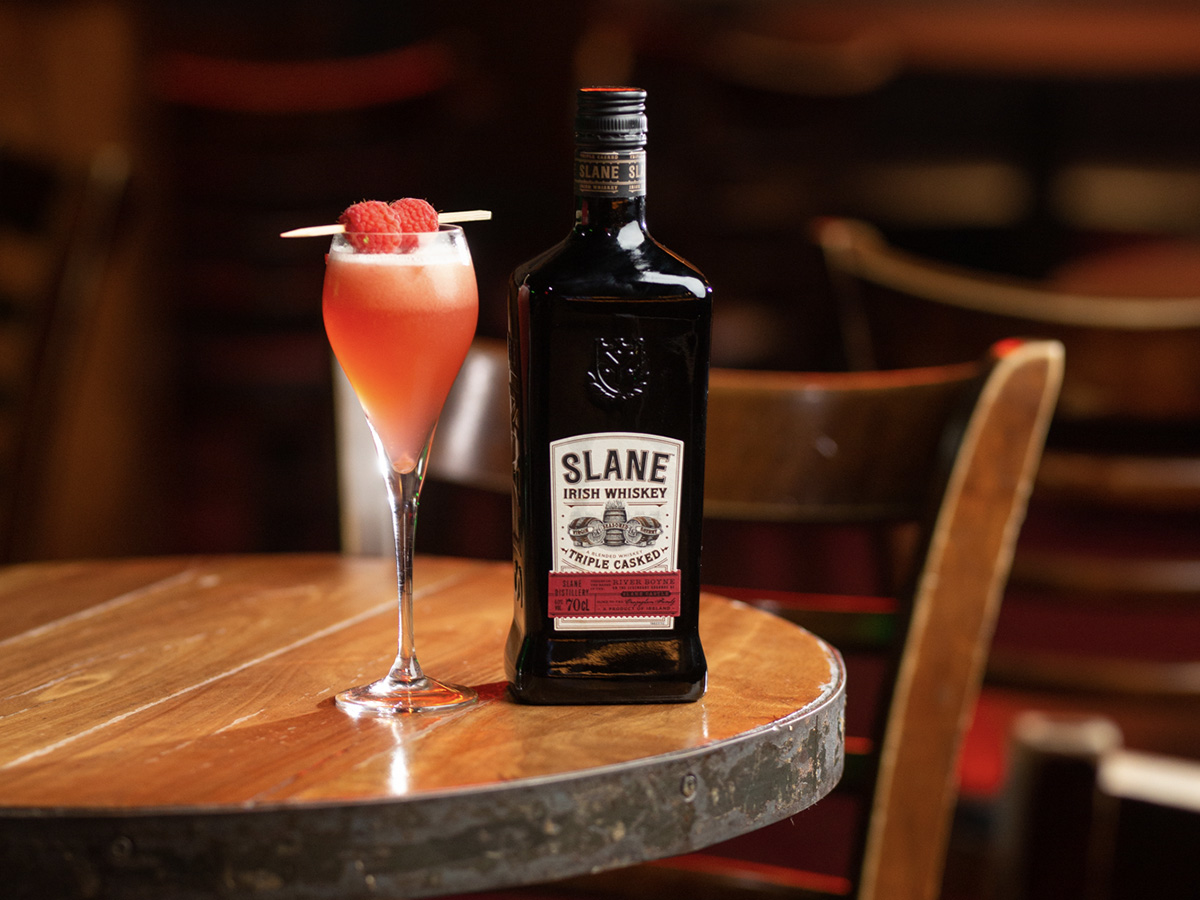 2. Queensland – Brooklyn Standard, Brisbane
A cosy New York-themed basement bar famous for slinging together classic cocktails and live bands playing blues, funk, and soul. Now that sounds like a good night out.
Eagle Ln, Brisbane City QLD 4000
Bartender: Adam O'Brien
Drink: Take the Cannoli
30mls Slane
30mls Brookies Mac
20ml Lemon juice
20ml Orgeat
4 fresh raspberries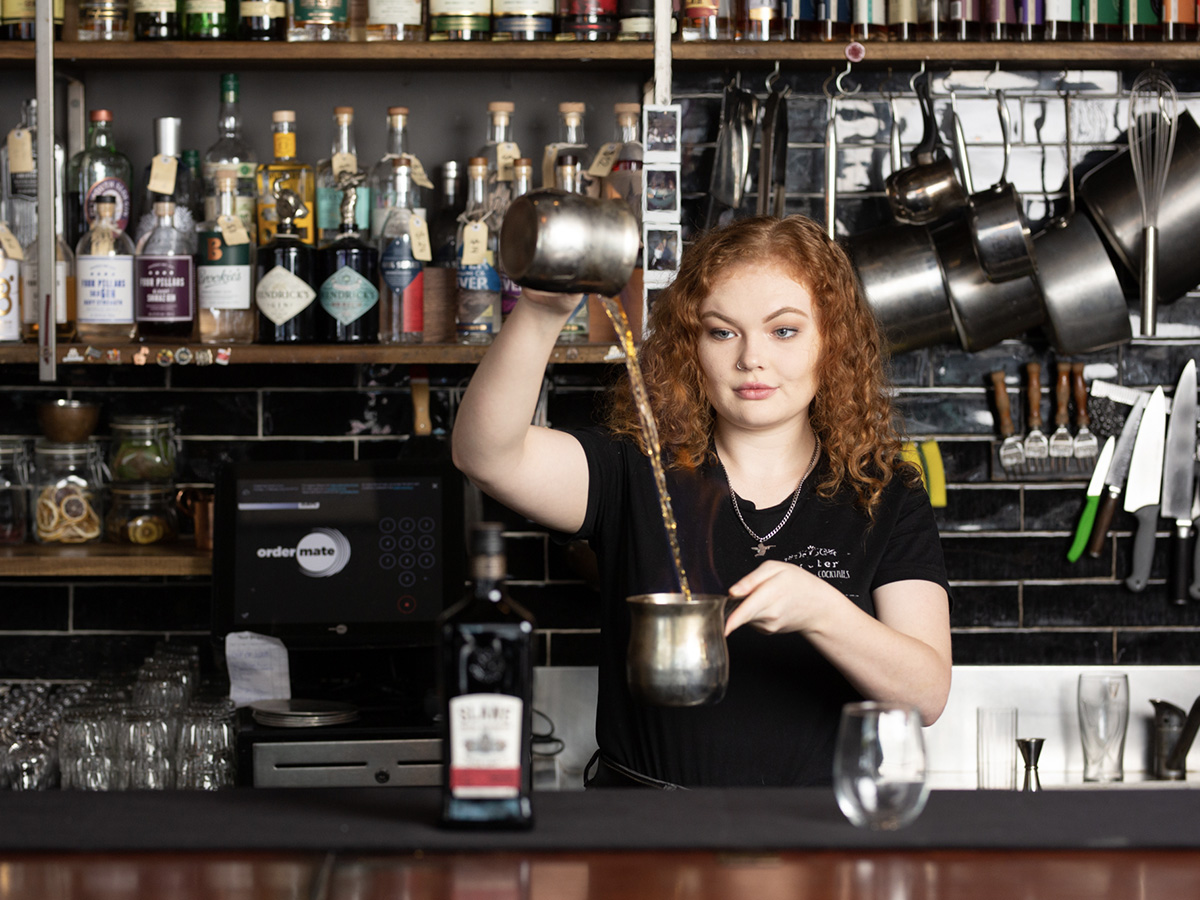 3. Queensland – Cobbler, Brisbane
This trendy haunt offers cocktails and 300 types of whiskey (plus BYO food) situated in an industrial-chic setting. Is it just us or does this venue sound almost too good to be true?
7 Browning St, West End QLD 4101
Bartender: Mardie Bugeja
Drink: Another Happy Landing
45mls Slane
15mls strawberry aperitif
10mls toasted oat honey
2 dashes of black walnut bitters
15mls water
Blazed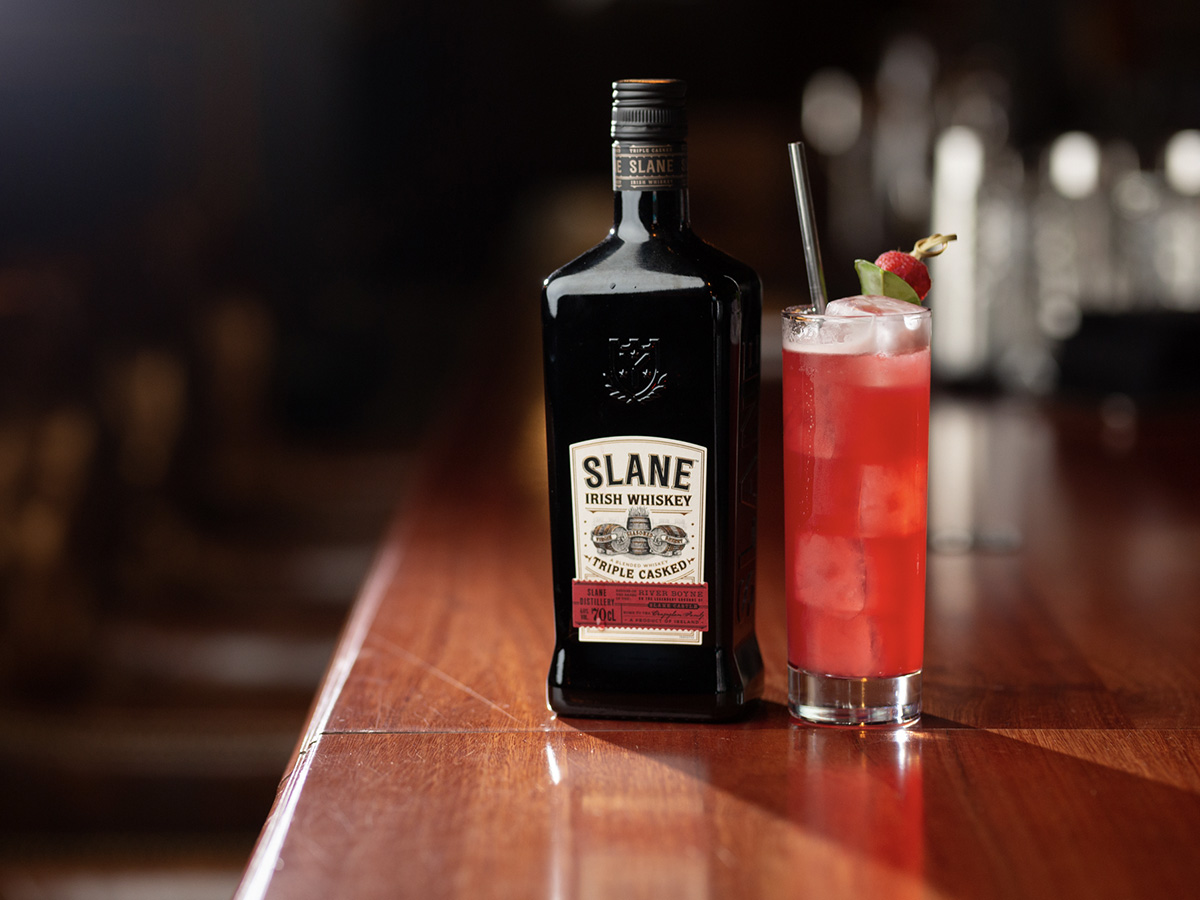 4. Queensland – Death & Taxes, Brisbane
Step into this old-world bar for custom cocktails, wine, and craft beer located on Brisbane's oldest laneway formed in 1829. Death & Taxes is inspired by the underground bars of London and Paris and once you're in, it's easy to forget about the outside world.
36 Burnett Ln, Brisbane City QLD 4000
Bartender: Joyce Chang
Drink: Wishing Well
50ml Slane Irish Whiskey
10ml Ruby Port
5ml sugar
20ml lime juice
10ml raspberry syrup
2 kaffir lime leaves
Ginger beer