How to Make the Perfect Aperol Spritz
Looking to take the edge off the summer heat? There's nothing quite like a good marriage and for over 70 years, the insatiable palates of thirsty Aussies have found their kinship in the decadently dark orange tones of the Aperol Spritz. Bitter by nature, the iconic Italian cocktail has had a storied love affair with the warmer months, and there's something to be said for the year-round approach. From the long-established Italian tradition embraced in Milan and Venice to the backyard barbeques held by those looking to get just a little bit fancy, the summer staple is adored the world over, but it wasn't all love at first sip. In fact, the classic aperitivo recipe took more than seven years to truly perfect.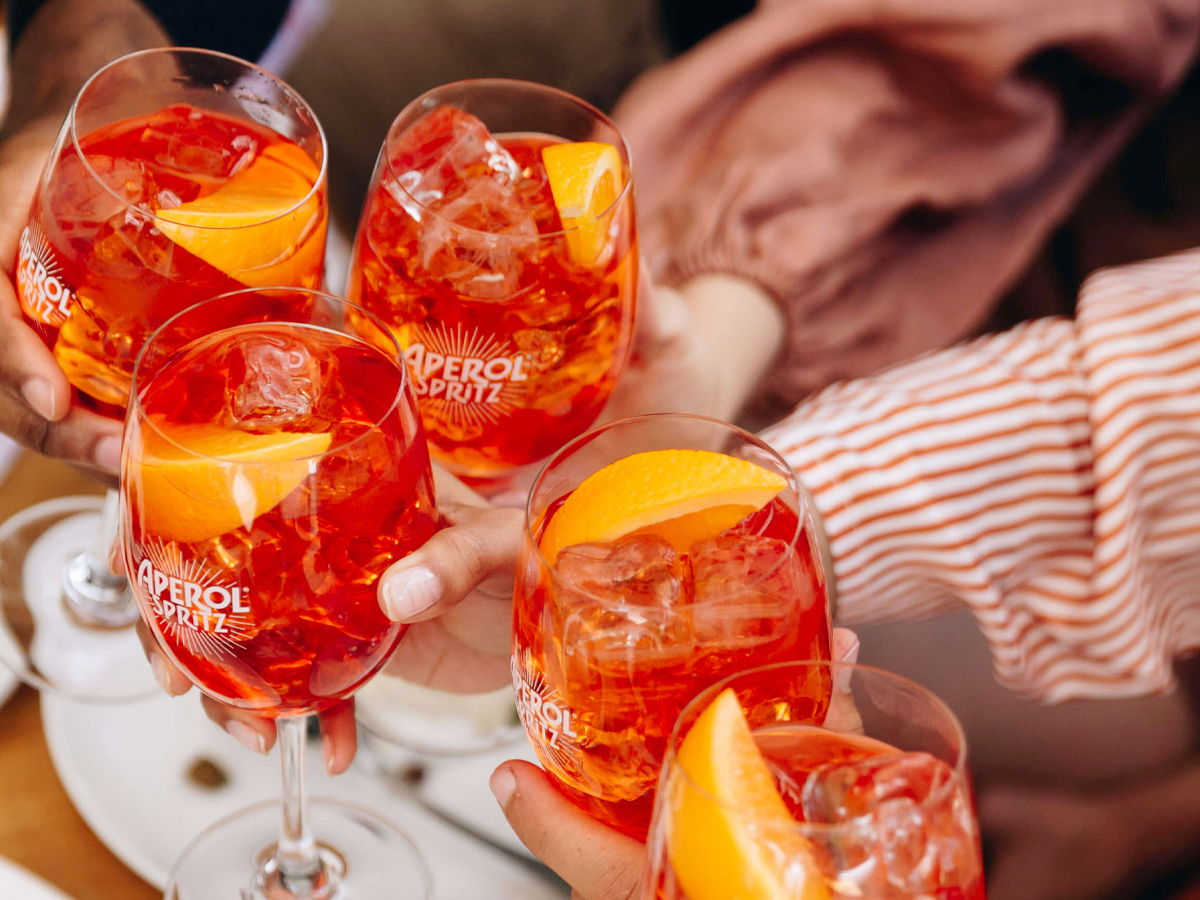 What is an Aperol Spritz?
Put simply, the Aperol Spritz cocktail is the darling of the aperitivo world. Designed as an appetite-whetting beverage to be consumed before dinner, the bittersweet flavour of the base alcohol, elevated by aromatic botanicals and a more-than-palatable alcohol content made it the ideal pre-dinner sipper. But in a way, it's nigh-on impossible to explain the cocktail without delving into the question, what is Aperol? Remarkably, the answer goes all the way back to the old country, according to Stefano Catino, owner of Australia's top cocktail bar Maybe Sammy Sydney and a spirits expert in his own right.
"In 1912 two brothers, Silvio and Luigi, inherited their father's liquor business. They wanted to create something that was new and light, and that drink was Aperol," Catino tells us. "It was launched at the Padua International Fair, which was a prominent trade event at the time filled with food, travel and lifestyle exhibitions. However, it wasn't until the 1950s that the Aperol Spritz was born. As time passed, Aperol Spritz became a favourite at bars and cafes around the world, even becoming the best-selling spirit in Italy. With its unique orange colour, strong herbal notes and refined bitterness, Aperol was a hit at the fair and the rest is history."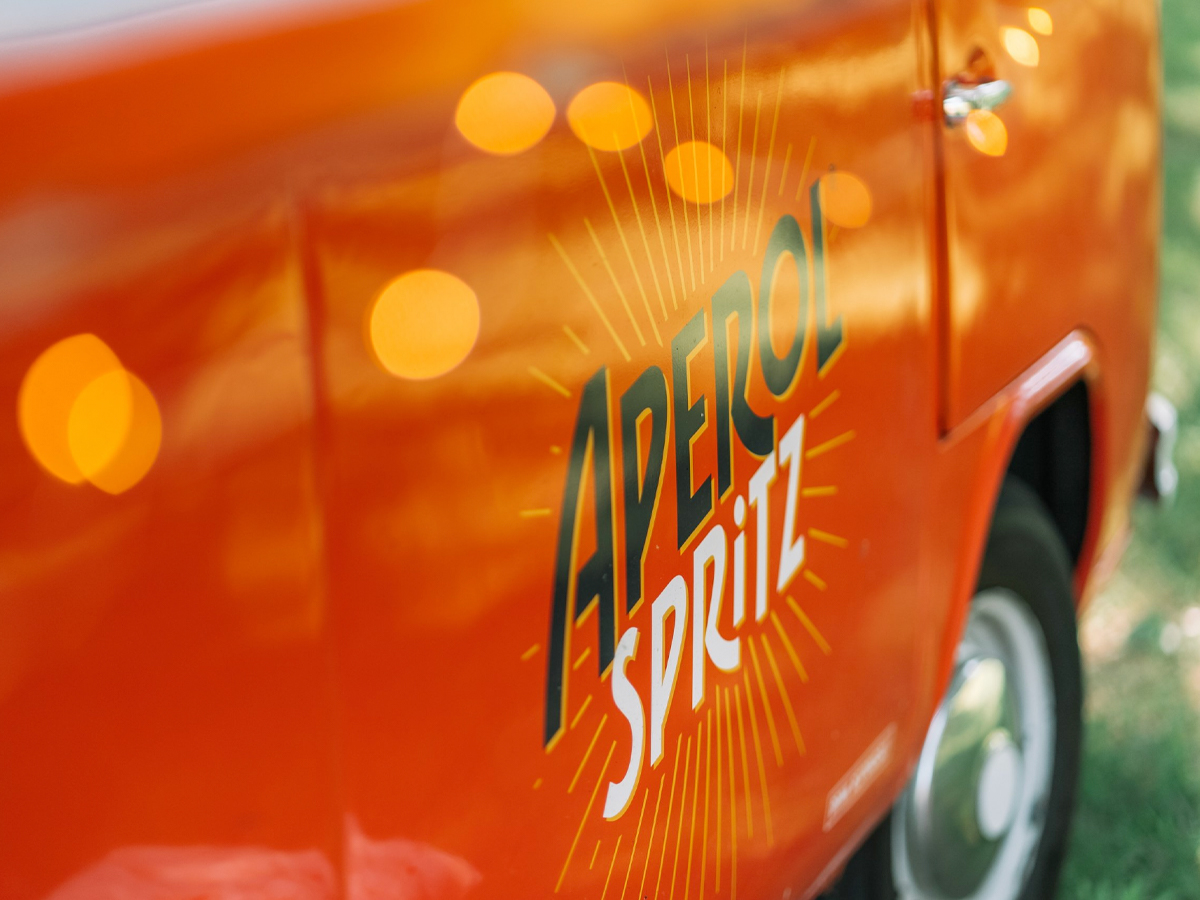 While low-alcohol content isn't something brands are traditionally eager to plug, in the Aperol Spritz case, it's a major benefit. The Italian cocktail's unique taste comes by way of the base spirit's unchanged recipe. Infusing bitter and sweet oranges, rhubarb and a combination of herbs and roots, the complex profile pairs perfectly with soda or sparkling wine, but beware – Only true Italian Prosecco will do.
"When you hold a glass of Aperol to your nose, you'll smell zesty orange with complex herbal scents, harmonised with a touch of vanilla," Catino says. "At first taste, there's an intense orange top with herbal and woody body notes that round out to be pleasantly bittersweet and salty. You are then left with the mild bitterness aftertaste with a hint of sweetness and herbal notes. A truly unique, delish and refreshing drink."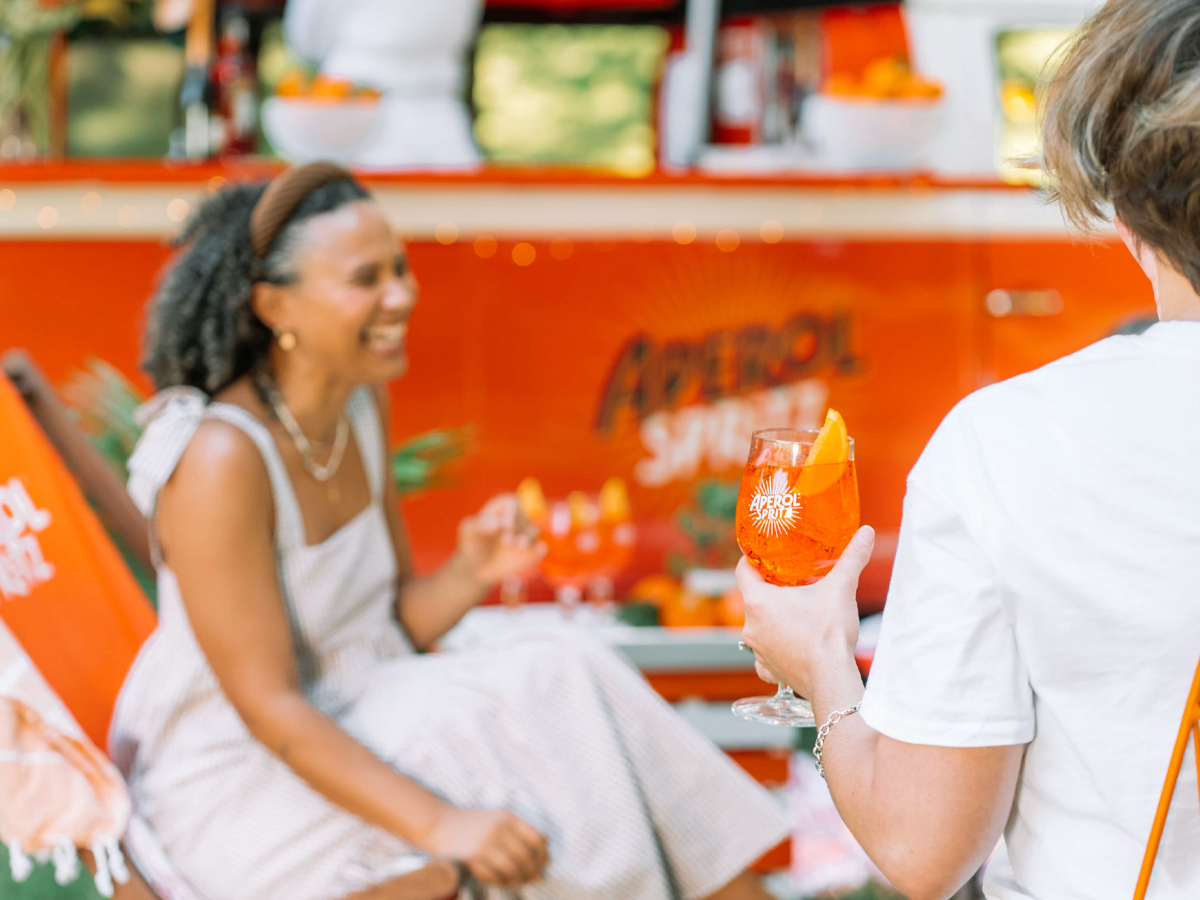 How to Make Aperol Spritz
The long-held tradition of aperitivo hour, whereby Italians mark the end of the working day with a low-alcohol palate cleanser, is designed to open the senses and unwind, making it an ideal environment for an Aperol Spritz. Best of all, the simple nature of the Aperol Spritz cocktail lends itself well to the home-body mixologist. With only three ingredients involved in the traditional recipe, simplicity is the name of the game, but balance is key.
"Aperol Spritz has become a symbol of leisure time," Catino says. "It's the perfect drink to relax and unwind in the sun. Its unique colour makes it instantly recognisable, and great for photographs. It's now loved by everyone who loves to cheers on their Instagram feed. This combined with its light and natural flavour make it a go-to for a refreshing drink on a hot summer's day."
Ingredients
According to the Maybe Sammy Sydney owner and cocktail expert, here is what you need to make the ultimate Aperol Spritz cocktail:
---
Featured Video from Man of Many
---
3 Parts Prosecco (90mL)
2 Parts Aperol (60mL)
1 part soda (30mL)
Aperol Spritz Recipe
When it comes to cocktail-making, the barroom can be intimidating. Watching the masterful work of Catino and his Maybe Sammy counterparts is truly dazzling, but for the at-home aficionado, the Aperol Spritz recipe may be more your pace.
"With its relative ease in making, Aperol Spirtz's recipe is a surprisingly easy cocktail to master yourself, building one ingredient over another. It's a classic staple for both bartenders and at home cocktail makers alike," the cocktail expert explains. "However, if you wanted to sip your Spritz with a bit of ambiance, launching 6 February 2022, Sydneysiders can evoke the tropical oasis lifestyle and enjoy bespoke Aperol cocktails designed by the world-renowned Maybe Sammy mixologists, plus taste decadent food created by iconic Sydney chef Faheem Noor from the Empire Lounge at Casa Aperol."
Here is how to make Aperol Spritz, the Maybe Sammy way:
Simply fill a large wine glass with ice
Add all the ingredients
Garnish with a wedge of orange.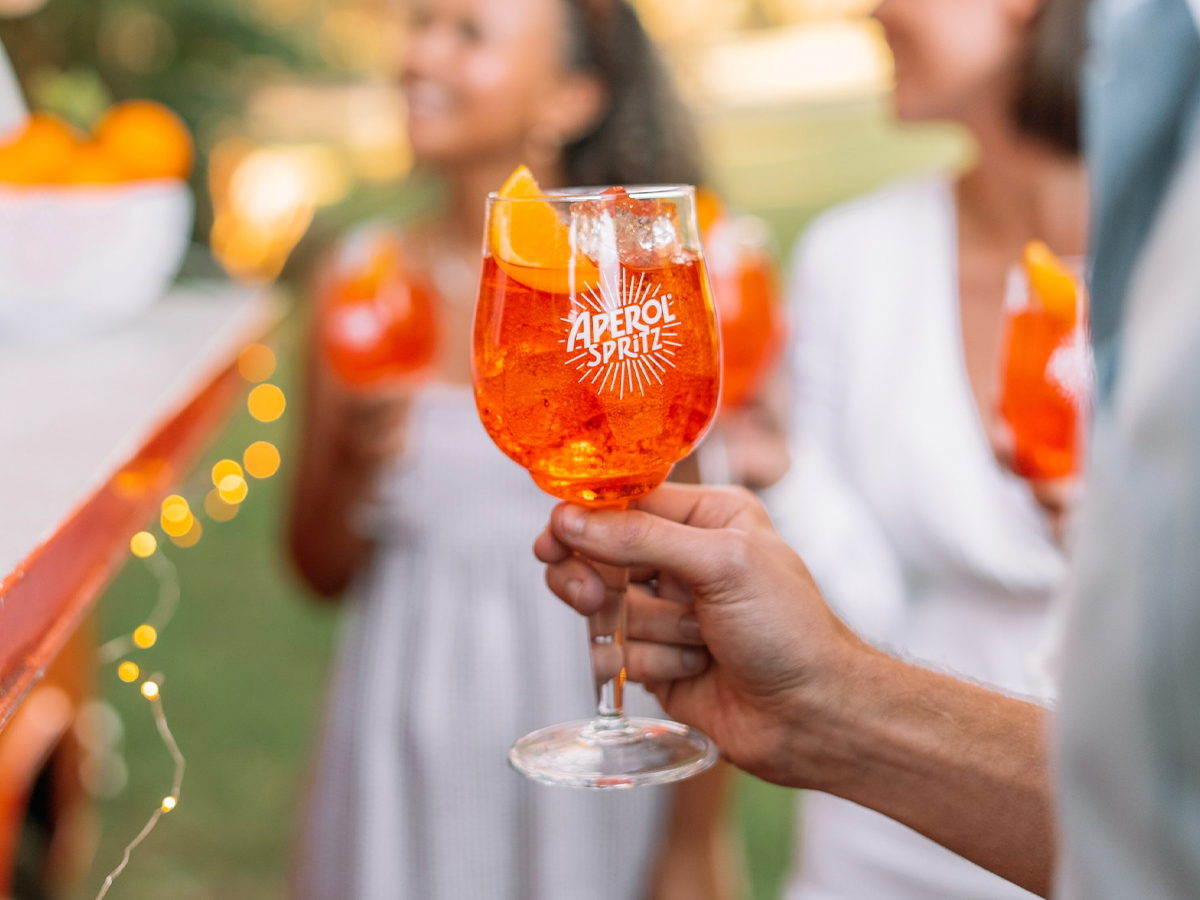 Aperol Sour
While the Aperol Spritz cocktail does make for the perfect introduction to the iconic flavours of Italy, Catino explains there's more you can do. In fact, one of the most popular cocktails at his venue, which was recently voted the best cocktail bar in Australia is the Aperol Sour. Here is what you need to make Catino's devilish creation:
Ingredients
60mL Aperol
22.5mL Fresh Lemon Juice
22.5mL Sugar Syrup (1:1)
1 egg white
Recipe
Dry Shake the egg white without ice. This provides a thicker foam and adds volume to the egg white
Once foamy, add the remaining ingredients to your cocktail shaker
Shake and double strain into a chilled glass.
Garnish with a twist of grapefruit
You'll also like:
How to Make the Perfect Old Fashioned
The Best Whisky Sour Recipe
How to Make the Perfect Manhattan Cocktail
General FAQs
What kind of alcohol is Aperol?
Aperol is an Italian liqueur that's best described as an aperitif - that being, a liquor designed for sipping before a meal. It was invented in Padua, Italy in 1919 by brothers Luigi and Silvio Barbi. Interestingly, while it is considered an Italian amaro or bitter, it is the sweetest in the family.
How strong is Aperol Spritz?
The standard Aperol spritz is around 11 per cent alcohol content by volume. As Aperol is 11% ABV and Prosecco is 12%, the pair are almost identical in ABV and can be watered down with club soda to reduce the alcohol content if preferred.
---
Featured Video from Man of Many