Coca Cola Unveils a Series of Signature Mixers
Coca Cola has long been a favourite drink, but recently the company has been aiming to create products that appeal more to the adult consumers of this popular beverage. As a part of that move, Coca Cola recently unveiled a series of Signature Mixers expertly crafted by some of the world's top mixologists.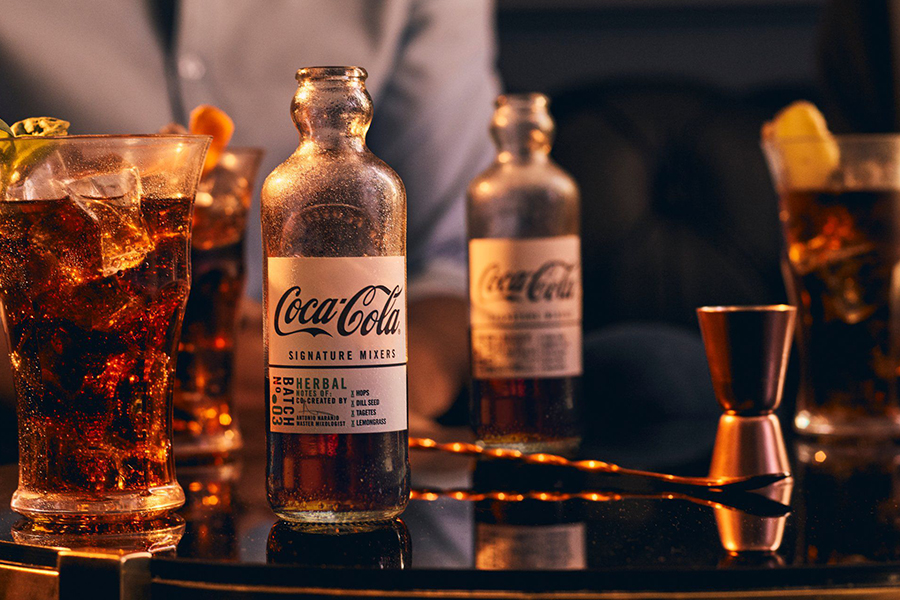 Coca Cola approached a group of bartenders with the invitation to reimagine what could be done with the unique yet familiar flavour of Coca Cola. The bartenders were provided with a list of over 200 contemporary and traditional ingredients. The end result was four new drink concoctions that are sure to please.
The drinks include a Smoky drink with flavours of spiced rums and premium whiskeys; a Spicy drink that blends lime, ginger, jalapeno, rosemary, and jasmine; an Herbal drink that is both crisp and tart while also bringing in a floral flavour; and a Woody drink, that enhances mellow wood and sweet tropical flavours.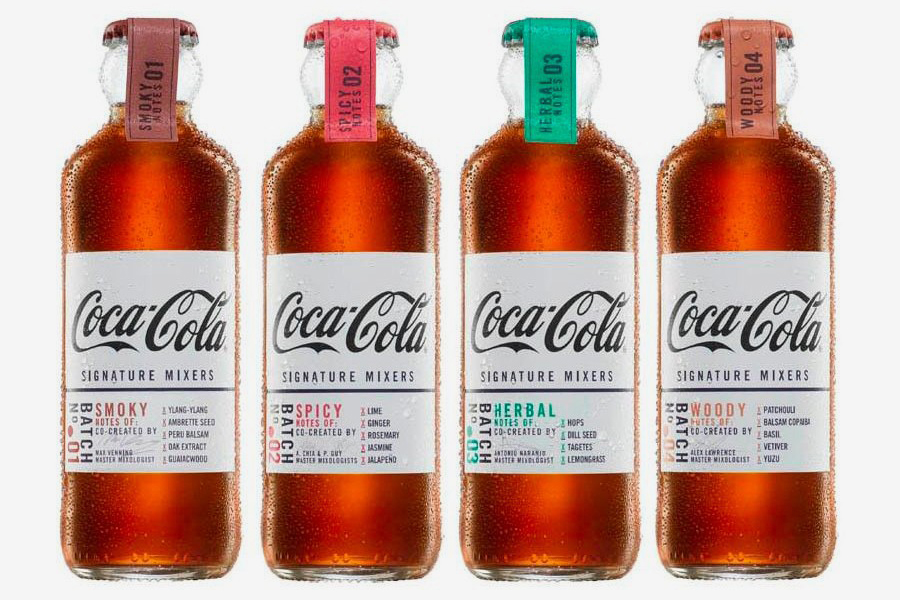 The new drinks will come in an old bottle—one that predates the iconic curvy Coke bottle. The new bottle is an homage to the Hutchinson glass bottle. Each batch is also stamped and marked to represent the mixologist that came up with the flavour. The flavours were launched May 1.
General FAQ
Are Coca-Cola signature mixers alcoholic?
Coca Cola Signature Mixers do not contain alcohol but are intended to be mixed with dark spirits aiming to create a product that appeals to their adult consumers.
What is a Coke mixer?
Coca Cola Signature Mixers come in 4 distinct flavours of Smoky, Spicy, Herbal, and Woody and are intended to be mixed with dark spirits to create a delicous cocktail.