10 Easy Irish Whiskey Cocktails For This St. Paddy's Day
Prepare your liver because below is our list of the seven easiest Irish whiskey cocktails you can make to celebrate St. Paddy's Day.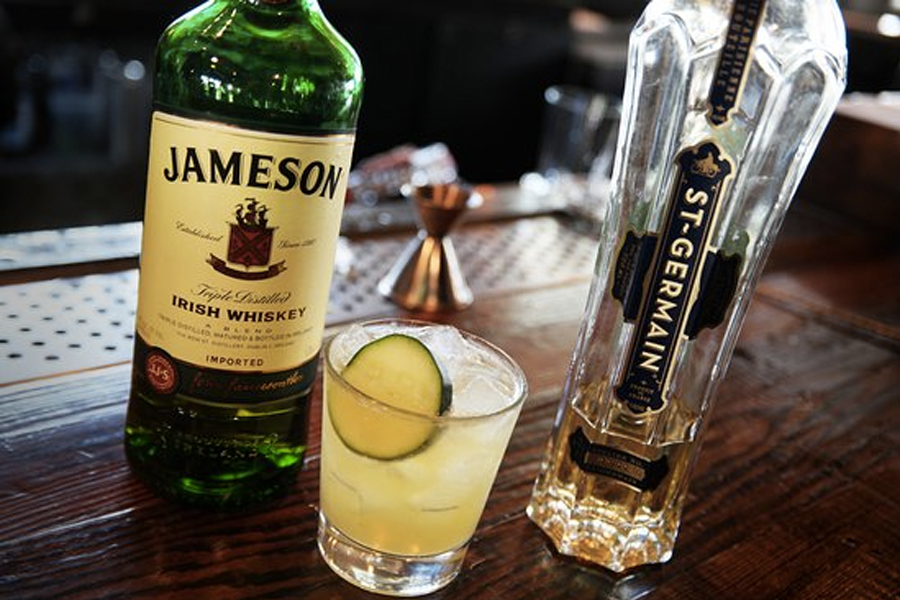 1. Irish Whiskey Maid
Made with Jameson Black Barrel whiskey, the Irish whiskey maid is a floral and refreshing cocktail, ideal for those with less refined whiskey palettes. It's also one of the easiest to make. All you'll need is;
2 oz Jameson Black Barrel whiskey
1 oz fresh lime juice
1 shot of St. Germain elderflower liqueur
3 slices Japanese cucumber, muddled
2 fresh mint leaves and cucumber slice for garnish
Grab a shaker glass and combine your whiskey, lime juice, St. Germain and cucumbers together. After that, add ice and get shaking. Fine-strain the cocktail into a rocks glass, usually over one large ice block, before finishing with fresh cucumber and a mint sprig to top it off.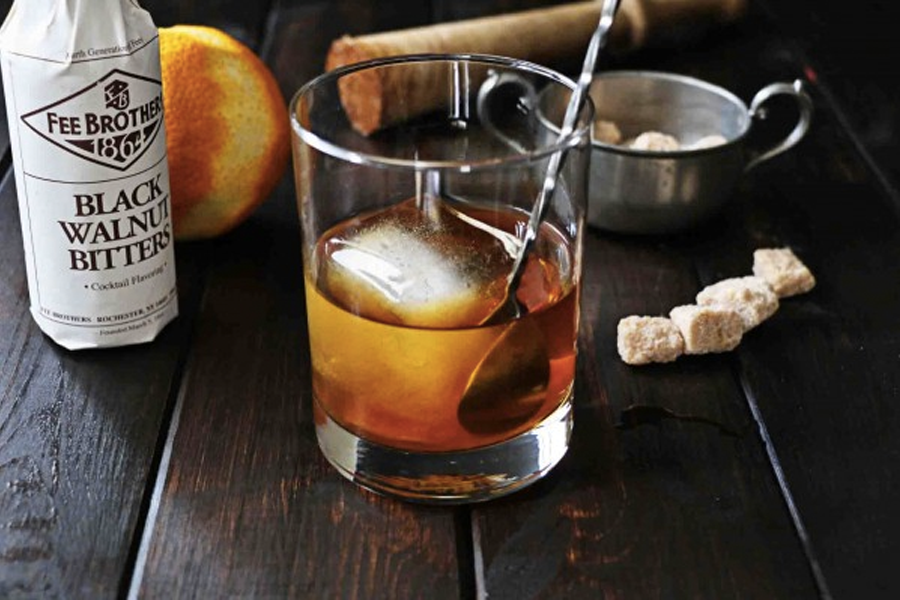 2. Walnut Old Fashioned
You can't go wrong with a classic, and while this is a little spin on the Old Fashioneds we're used to, it still has that signature kick, with a touch of sweetness from the Irish whiskey. Here's everything you'll need;
1 Demerara sugar cube
5 dashes black walnut bitters
orange peel
2 ounces rye whiskey
ice
Place the sugar cube in an old fashioned glass, then add bitters, and orange peel and a small splash of water. After that, mix the contents until the sugar is crushed and starting to dissolve. Next, add your rye whiskey and stir. Finish with a large ice cube, stir, and serve.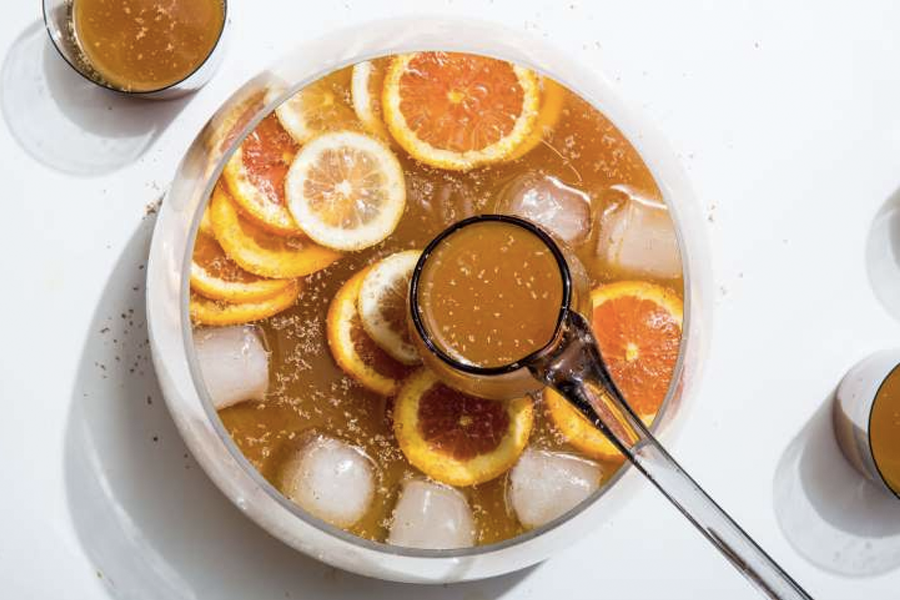 3. Weekend Punch
This Irish whiskey cocktail is definitely on the fruity side, so it makes a perfect celebration drink. Which is probably not ideal if you plan of social distancing this St. Patrick's Day, but nonetheless, it's one of favourites on the list. The ingredients are;
---
Featured Video from Man of Many
---
1 ¾ parts Jameson Irish whiskey
1 part orange juice
¾ part grapefruit juice
9 dashes of bitters
¼ part simple syrup
2 parts sparkling white wine
The other element that makes this cocktail perfect for entertaining is the simplicity of the method. Simply add all the ingredients into and jug, add ice, and you're golden.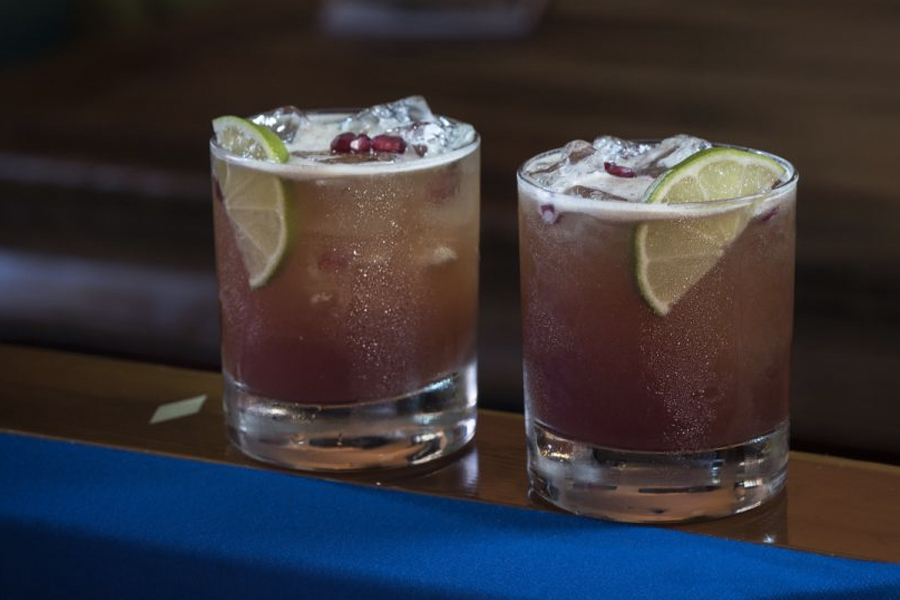 4. Smithfield Grocer
This one might take a little work. Ideal for a warm summer arvo, this Irish whiskey cocktail is more like an explosion of flavours than anything else. But be warned, if you're kick-starting a new diet, you should probably steer clear of this one. Sugar syrup is key.
1/2 bottle of Irish whiskey
1 litre pomegranate juice
50g chopped ginger
zest and juice of 3 limes
50g sugar
250ml of ginger beer
fresh pomegranate seeds
sliced limes
To make this Irish whiskey cocktail, combine the pomegranate juice, ginger, zest and juice of limes and sugar, before adding to a blender. From here, blend the ingredients together and sieve the mixture into a jug. Next, add an Irish whiskey of your choice and ginger beer. Garnish with lime slices and pomegranate seeds to finish.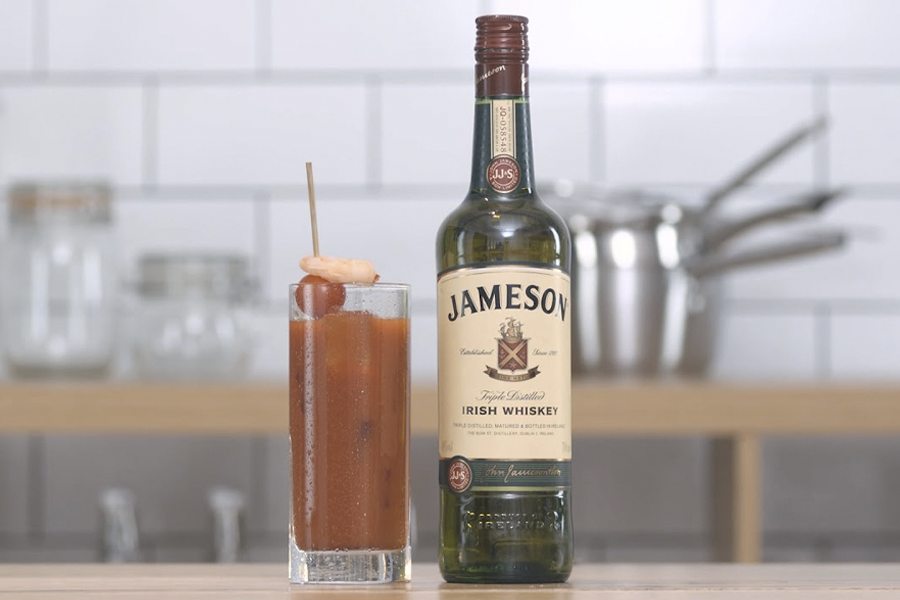 5. The Bloody Molly
If you're a fan of brunch cocktails and don't mind a Bloody Mary, the Irish whiskey cocktail equivalent might do the trick. The Bloody Molly is a take on the classic vodka drink, with Jameson Irish whiskey instead of vodka. According to Jameson, the drink is named in honour of Dublin's most famous daughter – Molly Malone, who was "a 'colourful' character from the era of John Jameson". If you're not afraid to get a little handsy, this one is a real treat.
1 part of Jameson Original
0.25 part of dry sherry
5 parts of tomato juice
2 dashes of Worcestershire Sauce
½ tsp of celery salt
1 twist of black pepper
2 dashes of tabasco
½ tsp of horseradish sauce
½ tsp of sugar
Hand-blend the Irish whiskey, dry sherry, tomato juice, Worcestershire Sauce, celery salt, black pepper, tabasco, horseradish sauce, and sugar in a large bowl. Once mixed, serve in a tall glass over ice and garnish with a piece of celery, and any other excessive decorations you can find in the kitchen.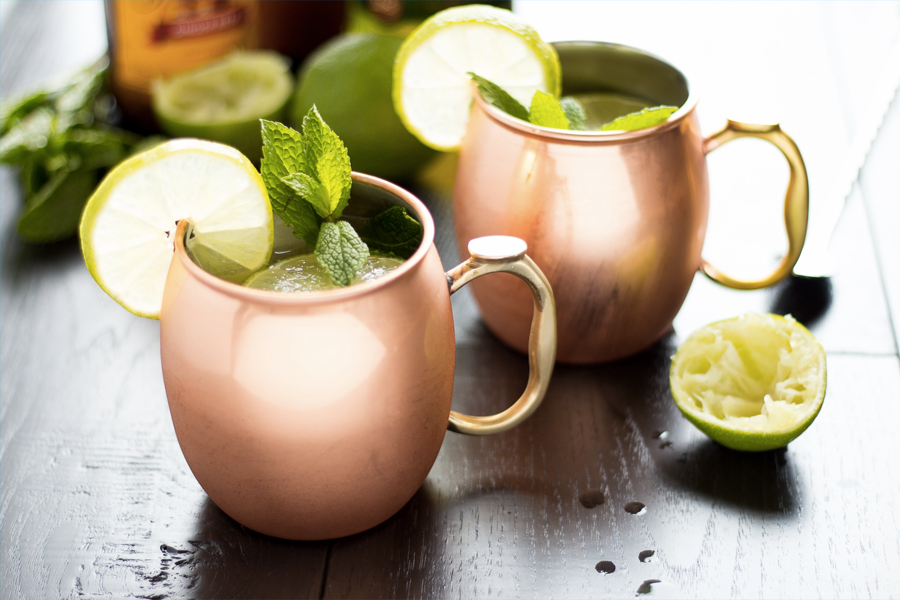 6. The Irish Mule
Made with ginger beer, lime juice and whiskey, this is one of the most common Irish whiskey cocktails you'll come across. You can substitute the ginger beer for ale, whatever your preference, the ginger notes add a sharp bite to the overall flavour and crispness of the drink. To make, you'll need;
2 ounces Irish whiskey
6 ounces ginger beer
juice of half a lime about 1 ounce
lime slices (optional) for garnish
mint sprig (optional for garnish
ice
Fill a large glass with ice. Pour in whiskey and lime juice, top with ginger beer. Stir to mix, garnish with lime slices and mint sprig.

7. Irish Iced Coffee
We've all had a crack at the old Irish coffee, but it turns out there's a little more to it than just loading up the Nescafe Blend 43 with a couple of shots of liquor. Jameson has put together a tasty little recipe that is prime for our harsh Aussie climate. What's more, it's an absolute breeze to make. You'll need;
1 part Jameson
0.5 part Kahlua
1 part chilled espresso
.25 parts sugar syrup
To make, simply combine the Jameson Original, Kahlua, Espresso and sugar syrup (to taste). Then shake and serve on the rocks finished with a sprig of mint. You can add cream if you want to full Starbucks experience. Too easy.
History of St. Patrick' Day
St. Patrick's Day for 2020, an annual celebration and feast to mark the death date of Saint Patrick, the foremost patron saint of Ireland. For over 300 years, the Irish have commemorated the day as an integral part of their cultural identity, which in recent years has been largely linked with mass festivals and global events. Here's our list of the seven easiest Irish whiskey cocktails you can make to celebrate St. Paddy's Day.
What pairs well with Irish whiskey?
Irish whiskey is a little sweeter than other whiskies and as such, pairs well with sharp, crips notes such as ginger and citrus. Irish whiskey is best paired with ginger ale or lemon-lime.
What is the best Irish whiskey?
The best Irish whiskies are Jameson, Teeling and Bushmills. However, smaller distilleries like Tullamore Dew are also garnering praise.
Which whiskey do Irish people drink?
The most popular whiskies in Ireland are Bushmills, Tullamore Dew, Jameson, Red Breast, Teeling and Powers Gold Label.
You'll also like:
14 Best Irish Whiskey Brands
The Balvenie Maker's Hub
Talisker 43-Year-Old Xpedition Oak is Inspired By a 3,264-Mile Journey
---
Featured Video from Man of Many