Jacob's Creek Low Calorie Low Alcohol Wines
If at times, you find yourself struggling with balance and moderation when it comes to enjoying a couple of glasses of vino or you just want to avoid having a hangover at your 9 am meeting the next day, we might have just found the solution.
The era of mindful drinking is well and truly upon us and with the rise of this movement, it's only fitting that the industry keeps up. Leading the charge in the world of wine is Jacob's Creek, a household name for just about all Australians. Having recently introduced "Better By Half", the winemaker has added three on-trend varietals with half the alcohol and half the calories. These include a Pinot Grigio, a Rosé and Brut Cuvée sparkling.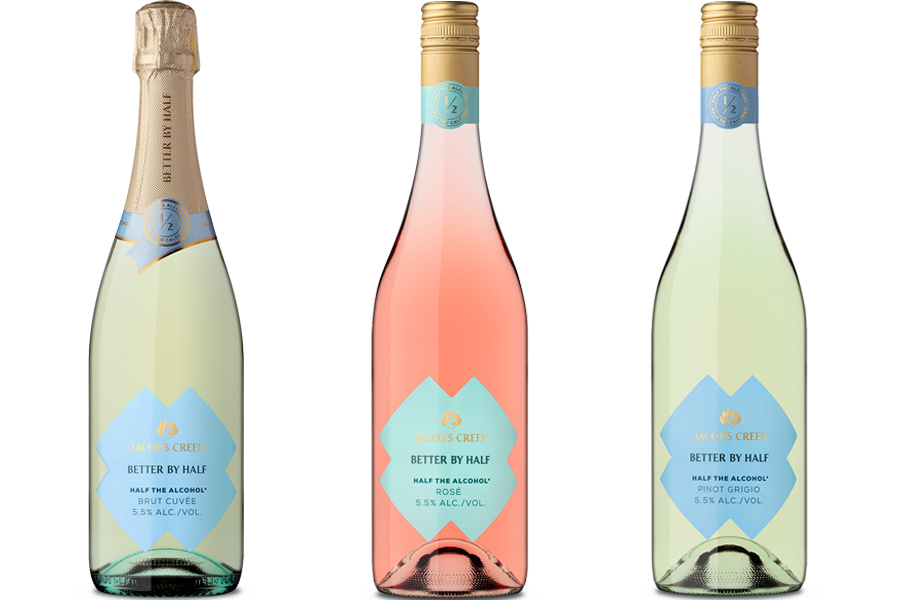 So how does it work? Glad you asked. To make these light, crisp and delicious wines, the Jacob's Creek winemakers gently separate the alcohol away from the wine with a special filter during the winemaking process. Consequently, the Better By Half range has a reduced ABV of 5.5% which is a 50% decrease in alcohol and due to this process, it also has a 50% decrease in calories (only 36 calories per 100ml glass compared to 70 – 80 calories in a normal 100ml glass).
"We wanted to offer people wines of true varietal character –whilst also achieving lower alcohol and calories than were previously available in Australia – getting to a true 'half the alcohol, half the calories' wine. The varieties we chose are sessionable, on-trend and highly desired. The rosé revolution is still growing strong and Pinot Grigio is the fastest growing wine variety globally. The Brut Cuvée is perfect for celebratory social occasions where consumers want to join in and cheers the moment,"- Trina Smith, Jacob's Creek Winemaker.
In short, it's the ultimate "treat yourself" without the guilt and the headache.
General FAQ
How much alcohol is in Better By Half wines?
Jacob's Creek 'Better By Half' wine has half the alcohol content of a typical Jacob's Creek wine, giving it an ABV of 5.5%
Is Jacobs Creek good?
Jacob's Creek is best known for its good-value wines made in Barossa Valley from classic Australian grape varieties.