If you were to ask us what's the one thing that can be relied upon to unite people the world over in harmonious appreciation, our answer would have to be whisky. Hear us out. From the Highlands of Scotland to Byron Bay's unique terroir, the lush fields to Kentucky to the mountains of Japan, a passion for making whisky is ubiquitous, and the drinking of it even more so. In fact, short of booking a round-the-world trip, there are few better ways to experience the nuanced similarities and differences between a wide range of cultures than by sampling their many and varied approaches to crafting the water of life.
Fortunately, you only need to make one stop in order to indulge in just such a whisky world tour, and that's by paying a visit to Luca Collections. The team there offers a remarkable range of spirits from every corner of the world, but whisky is undoubtedly their greatest passion.
To get you started on your international exploration of drams, we've collected eight of our favourite whiskies from the Luca Collections offering, making stops in Scotland, Ireland, Japan, and the USA. But first, let's kick things off right here at home.
Australian Whisky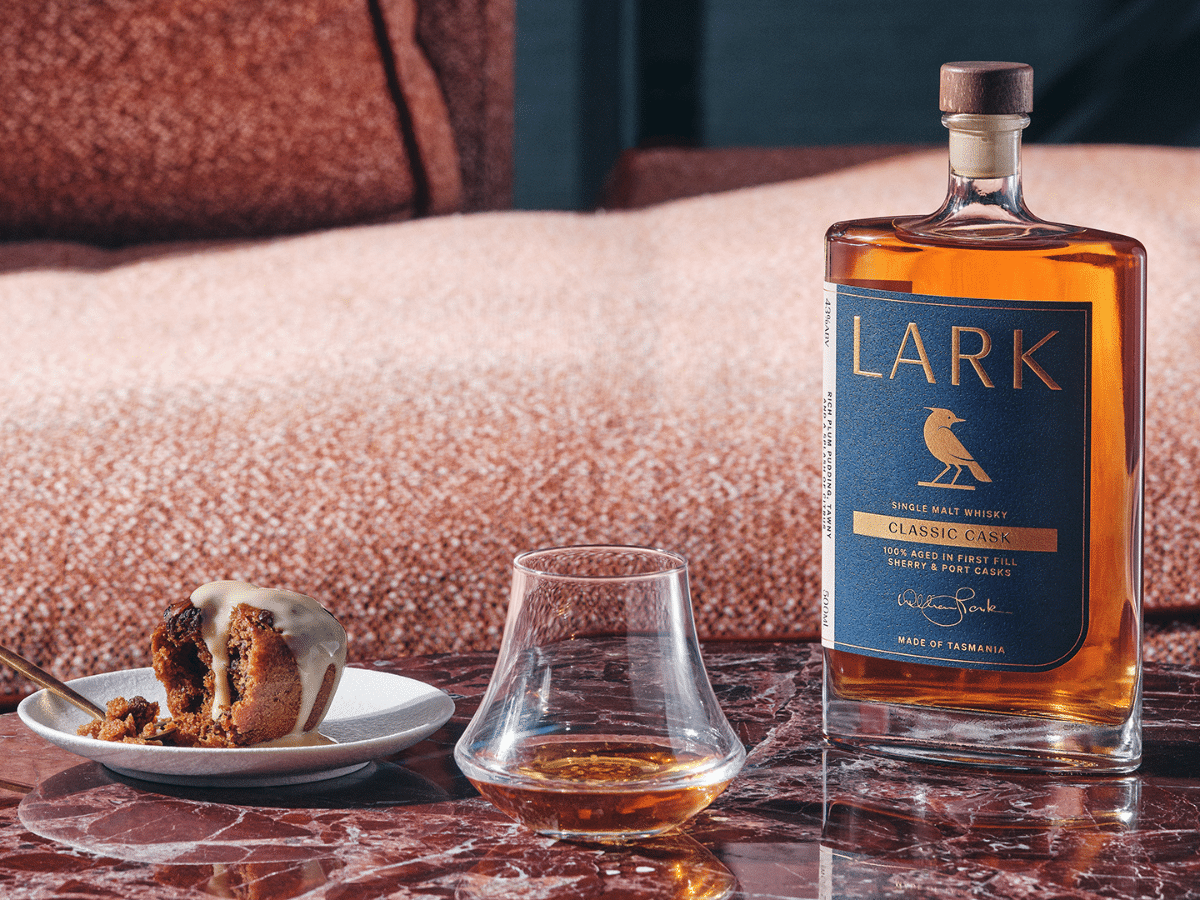 Lark Classic Cask Single Malt Whisky
Australian whisky has been making quite a name for itself of late, with drams from down under consistently punching well above their weight class on the international stage. This handcrafted expression from Tasmania is yet another Aussie heavy hitter, benefitting from the Lark Distillery team's unrivalled dedication to the craft of whisky making.
This sophisticated expression, boasts a nose of golden syrup, vanilla with hints of oranges and grapefruit, plum pudding and cinnamon, along with nutmeg and a wisp of Tasmanian peat smoke. The palate offers sweet vanilla that transforms into a combination of orange peel, butterscotch, cloves, nutmeg and grapefruit, while the finish serves up butterscotch and citrus notes with a long and satisfying smoky finish. Price: AUD$180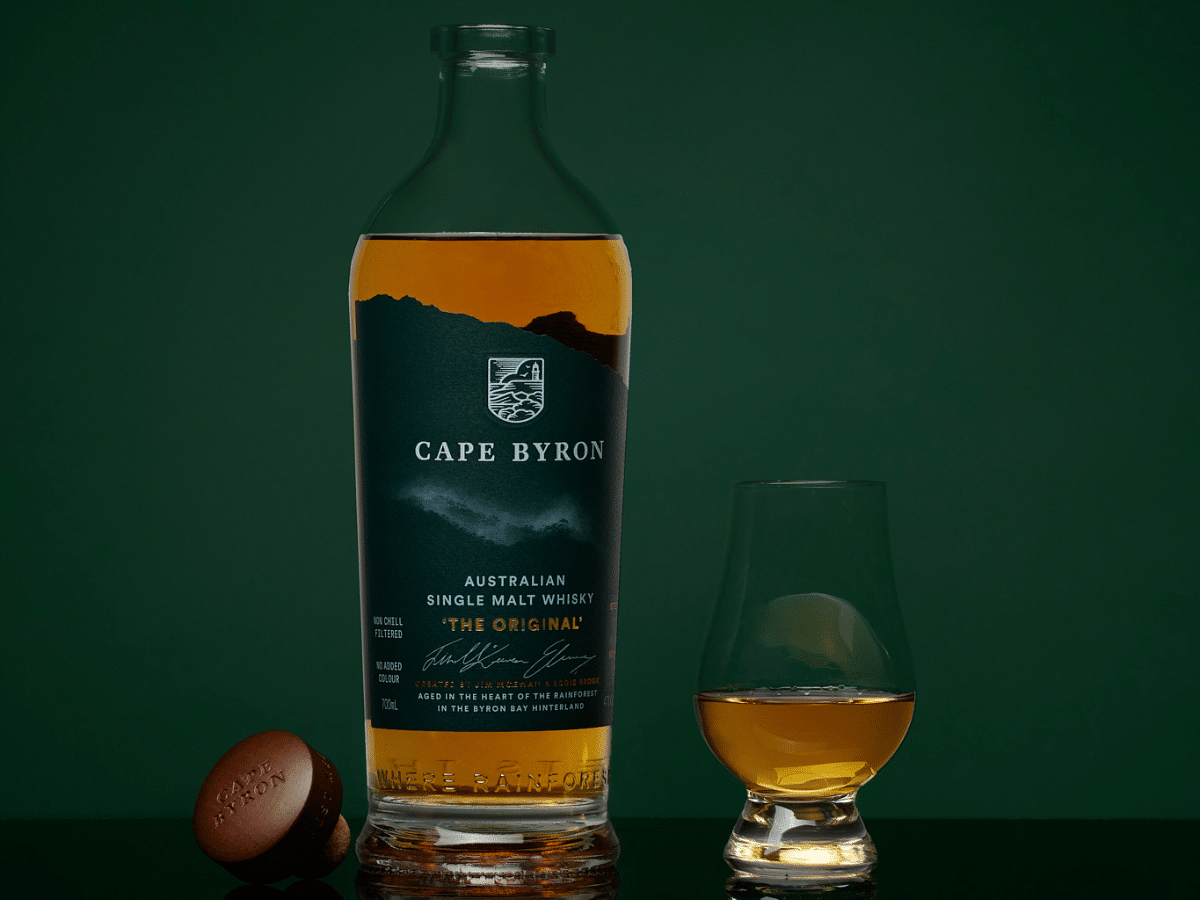 Cape Byron The Original Australian Single Malt Whisky
A collaboration between the legendary Jim McEwan—one of Scotland's most awarded master distillers—and Cape Byron Distillery co-founder and distiller Eddie Brook, this Aussie dram takes the familiar flavours of a classic Scottish whisky and gives them a new spin courtesy of the unique terroir of the Byron Bay region.
Described by Cape Byron Distillery as "the colour of Byron Bay sunset," it was aged in American oak ex-bourbon casks and offers up notes of soft vanilla, creme brulee, and biscotti characters, layered over distinct hints of pear, coconut and buttery macadamia. If that's not enough to give it a try, consider that this award-winning whisky picked up Gold at the 2023 San Francisco World Spirits Competition and Silver at the 2023 Best in Region (Australia) World Whisky Awards. Price: AUD$115
Scotch Whisky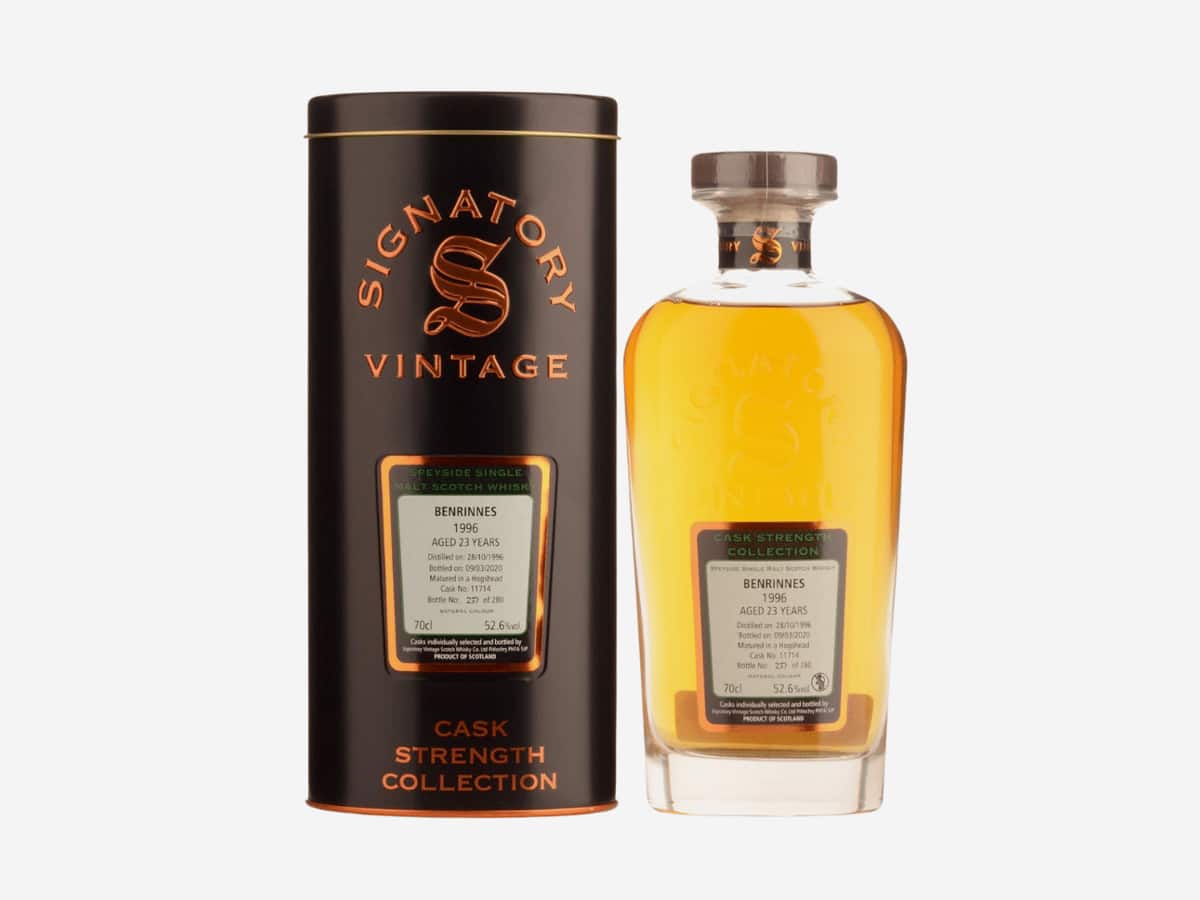 Benrinnes 1996 23 Year Old Cask Strength Single Malt Scotch Whisky
From Australia, we head across the Indian Ocean towards the home of some of the finest whisky ever produced. There's a reason the whisky category bearing Scotland's name is arguably the most famous in the world, and this expression from Benrinnes just further reinforces that point. But with only 287 bottles of this remarkable liquid produced, you'll want to snap it up while you still can.
With a nose of chocolate ice cream wafers, banana fritters, and dried orchard fruits, it's intoxicating from the very start. The palate follows this up with notes of butterscotch and caramel, orchard fruits and milk chocolate., while the finish consists of citrus peels, orange oil, and Christmas cake spices. It's a remarkable assortment of flavours that's impossible to resist. Price: AUD$285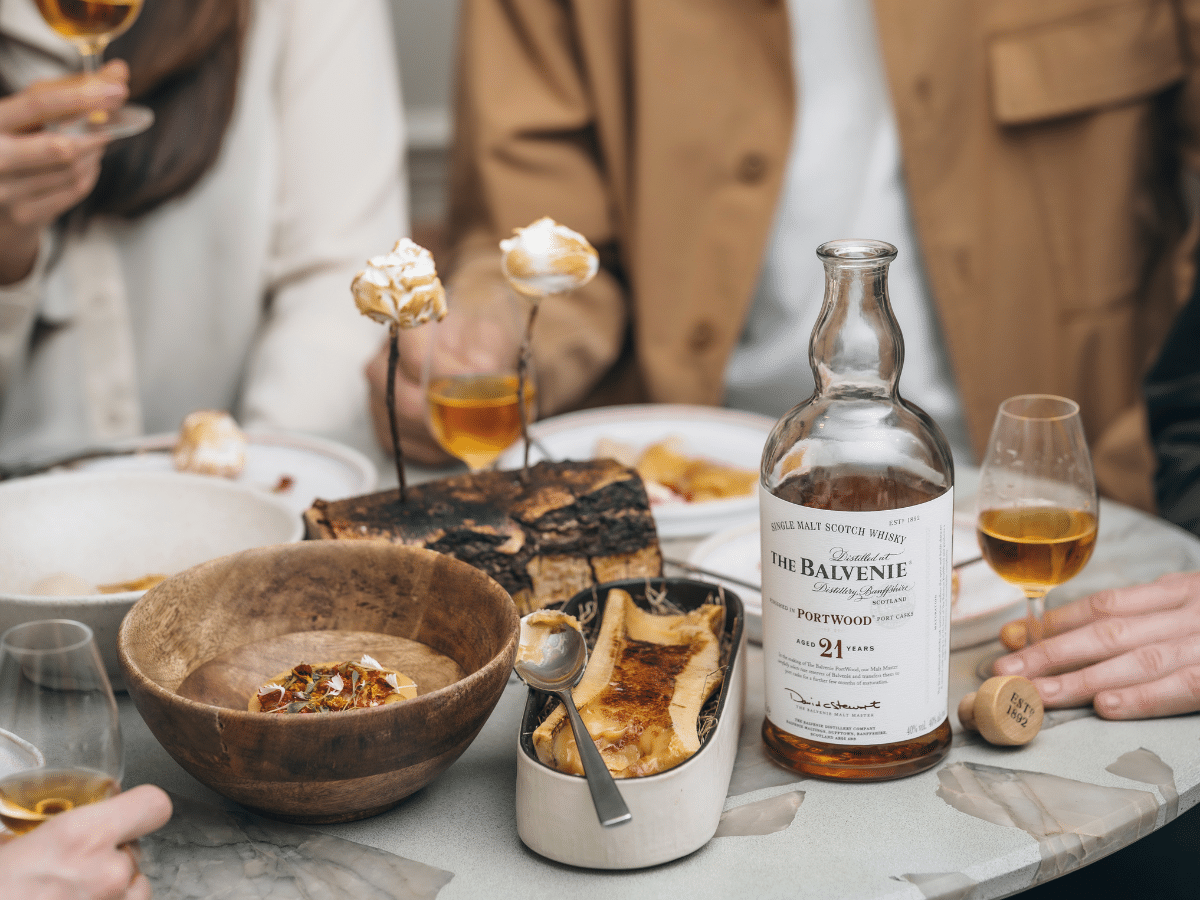 The Balvenie Port Wood Finish 21 Year Old Single Malt Scotch Whisky
What happens when you take whisky from The Balvenie—one of the most highly regarded distilleries in the world—and place it into port casks under the watchful eye of malt master David C. Stewart MBE to ensure it adopts just the right amount of character? You get Balvenie's Port Wood Finish 21 Year Old Single Malt Scotch Whisky, winner of an array of highly coveted industry awards since it was first released in 1996.
This expression starts with a nose of fruity and ripe raisin notes, backed by a nutty dryness. From there, the palate offers a creamy and silky character with notes of fruit, honey, and spice, while the long, gentle and nutty finish rounds things out elegantly. It's little wonder many consider this to be Stewart's finest creation. Price: AUD$395
Irish Whiskey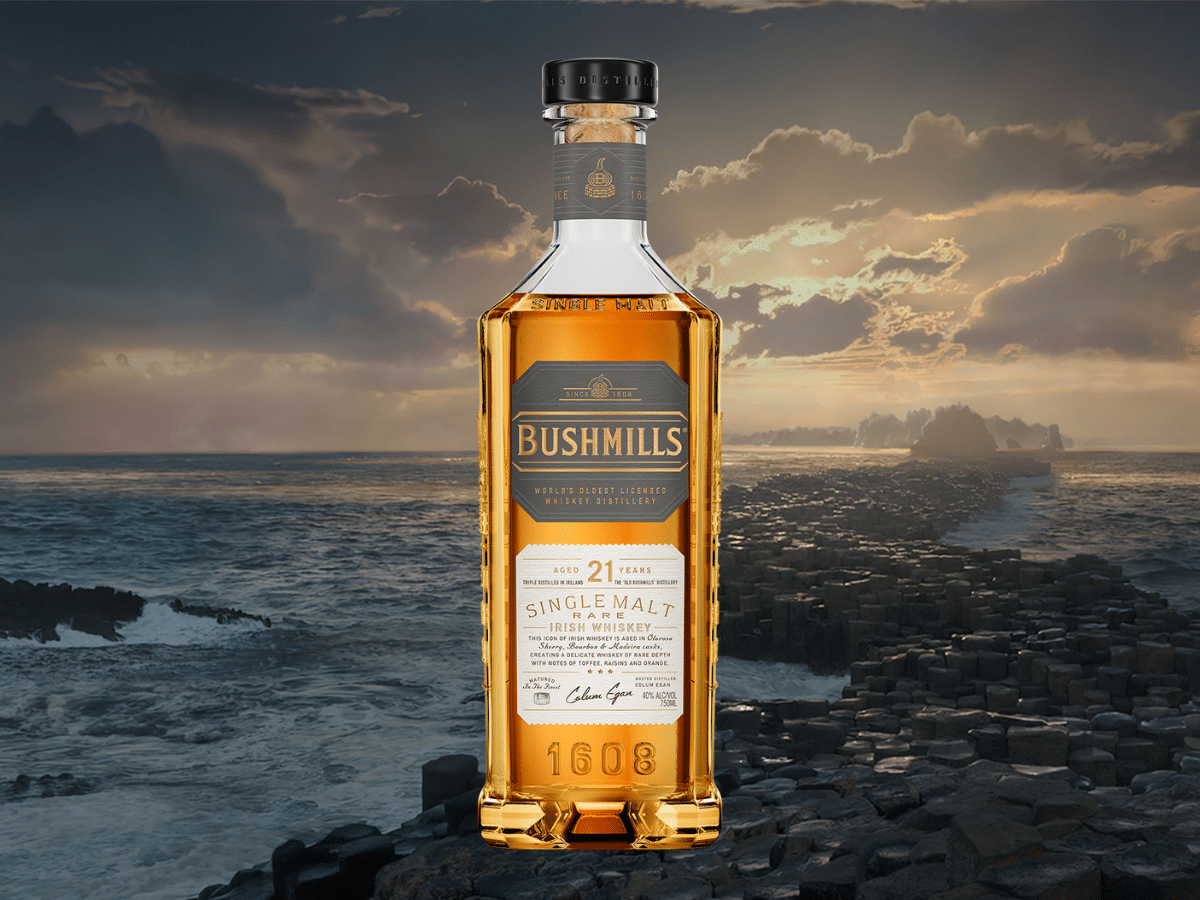 Bushmills 21 Year Old Single Malt Irish Whiskey
Heading east, we visit the Emerald Isle and pour ourselves a dram of Bushmills 21 Year Old Single Malt Irish Whiskey. Aged for a minimum of 19 years in former Oloroso sherry and bourbon-seasoned casks before it's transferred into Madeira casks for a further two years of maturation, this expression was awarded 'Best Irish Single Malt 2013' and a rare 96 points from Whisky Advocate.
Such accolades are reflective of the astounding depth of flavour on offer from this iconic Bushmills offering, with notes of dried fruit, a spicy, aromatic maltiness, subtle nutty raisin, and a rich, long finish. Price: AUD$302
Japanese Whisky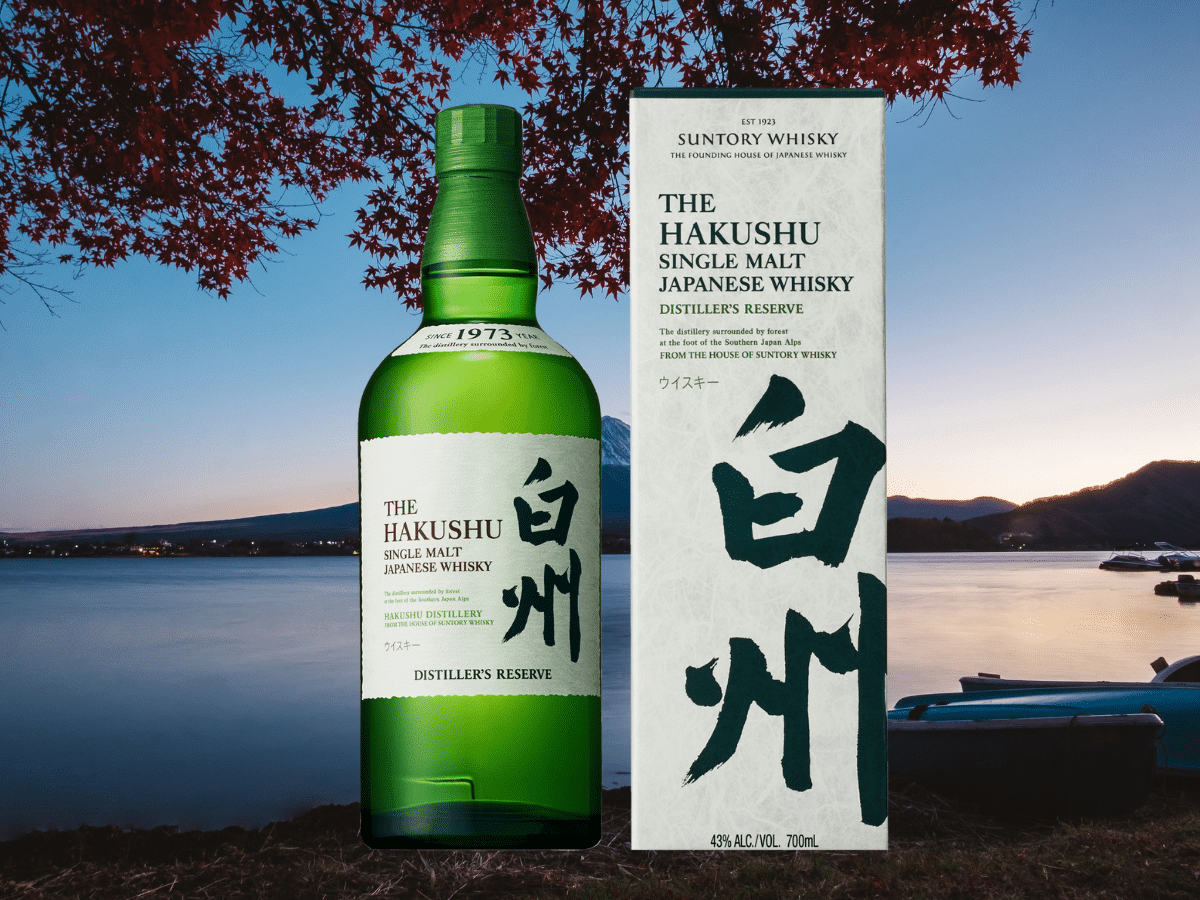 The Hakushu Single Malt Whisky – Distiller's Reserve
From Ireland we make our way to Japan for this gently smoky single malt that's come to be known as "the fresh Japanese whisky". Produced by Suntory's Mt. Kaikoma-gatake distillery, this whisky is a product of the location's lush forest and its water sources fed by rain and snow filtered through ancient granite rock.
The end result is a whisky with a rare softness and purity that combines lightly peated malt and aged American white oak cask malt whiskies to create a refreshing, crisp experience. Simultaneously smooth and complex, Hakushu is a vibrantly unique take on whisky that recalls rain and light smoke lingering in the forest air. Price: AUD$154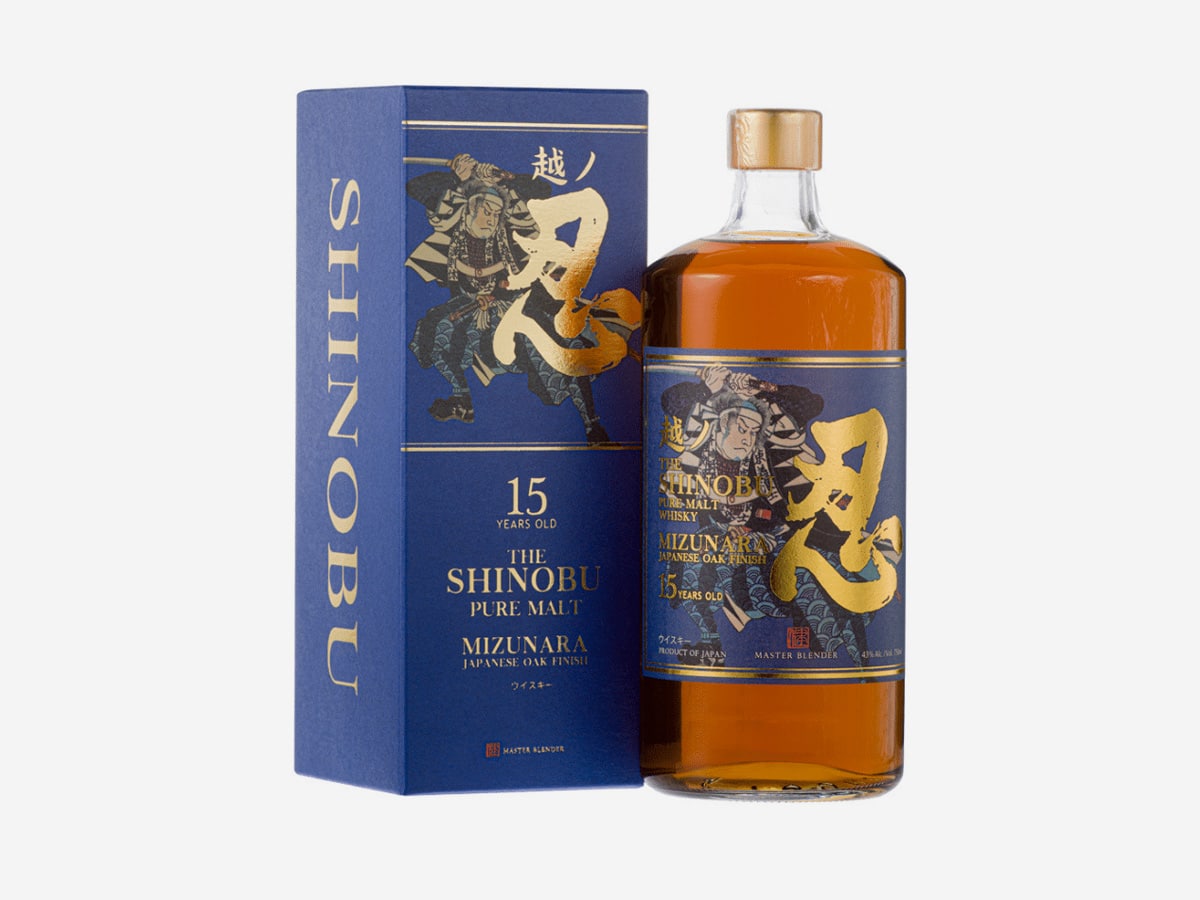 The Shinobu 15 Year Old Mizunara Oak Japanese Whisky
Made via the careful selection of quality whiskies from a range of distilleries, this rich and rewarding dram serves up a lingering sweetness that's hard to resist. First reserved in ex-sherry and ex-bourbon casks, before being finished with precious Japanese Mizunara Oak, this is an exquisite whisky unlike any other.
The nose is stirring, boasting a deep wood aroma with traces of vanilla and florals, while the palate serves up notes of citrus, Mizunara Oak, and coffee beans before finishing with a sweet, lingering aftertaste of maltose. An Absolute delight. Price: AUD$236
American Whiskey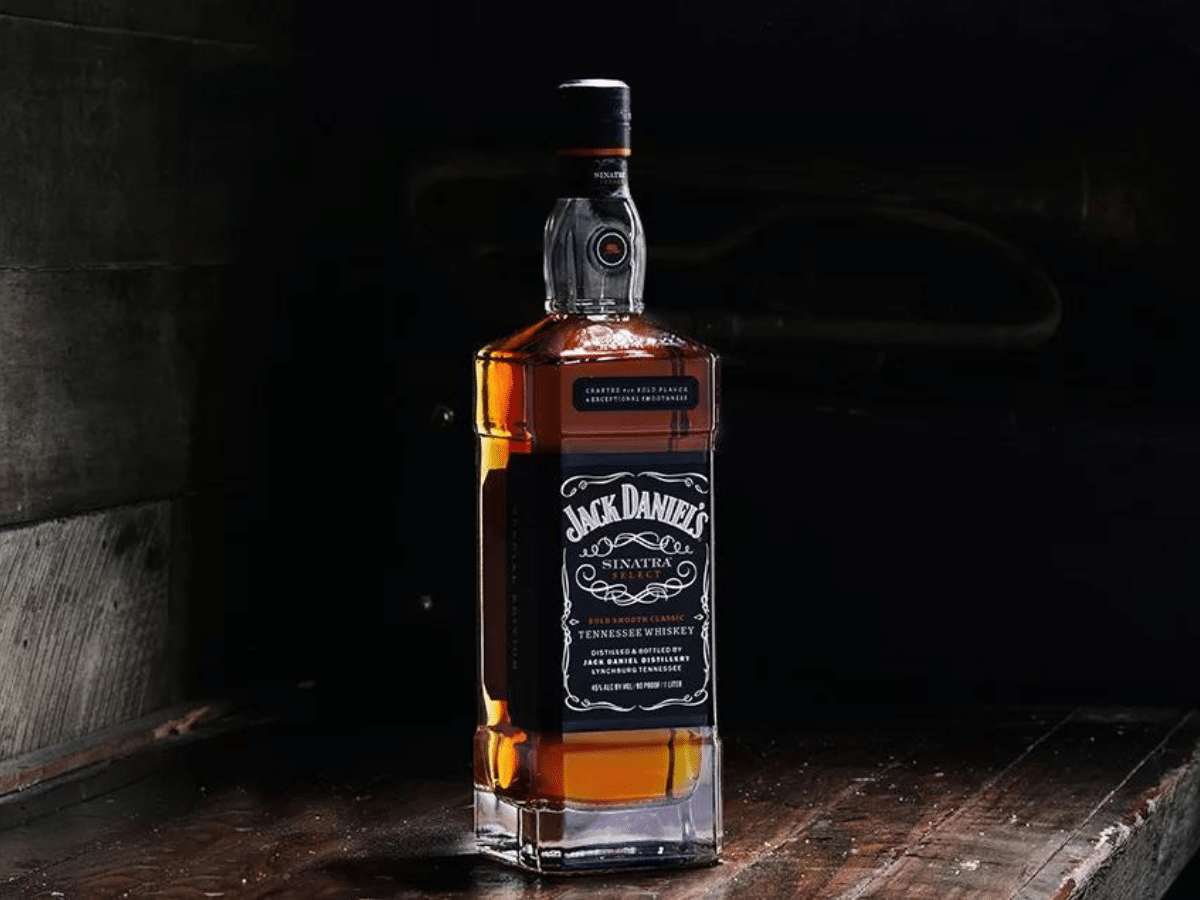 Jack Daniels Sinatra Sinatra Select
What would a whisky (or whiskey, rather) world tour be without a stop off in the good ol' US of A? Naturally we're stopping by to see what Jack Daniels—one of the most recognisable brands in the alcohol game—has in store, and this bottle does not disappoint.
A tribute to Jack's most iconic fan—Ol' Blue Eyes himself—this is made with the famous "Sinatra Barrels", which have deep grooves specially carved into their staves to expose the whiskey to extra layers of toasted oak. Not only does this give the whiskey a richer amber colour, it also creates a bold character with a delicious smokiness that's complemented by a smooth vanilla finish. Smooth and smoky, like the man himself. Price: AUD$245
No matter where in the world your taste buds care to travel, Luca Collections has the perfect whisky for you. Check out the impressive collection in full via the link below.