Portland's Eastside Distilling Re-Launches Oregon Marionberry Whiskey
Two things they love out in the Pacific Northwest? Locally crafted whiskey and locally-grown berries. Leave it to Portland's Eastside Distilling to put both those things in one bottle. Now making up part of the brand's regular portfolio, Oregon Marionberry Whiskey is as sweet as it sounds and also quite smooth.
You'll also like:
The World's Best Beers Have Officially Been Named
How to Develop Your Whisky Palate
How Different Casks Change a Whisky
Described on the label as the "perfect introduction to the wide world of whiskey," we'd sooner dub Oregon Marionberry Whiskey as more of a tasty, spirit-forward, ready-made cocktail. Created using local marionberries (aka the "king of blackberries") and bourbon and aged in select Oregon casks, it delivers deep purplish colour and an ABV of 30%. That rich colour is all natural, by the way, and not the result of artificial colouring or flavour extracts.
At the heart of this sippable spirit is an expert balance between its two primary components. Its bright berry nose comes laced with classic whiskey aromas such as vanilla and faint oak. The taste is similarly layered, going big on berry flavour before segueing into warm notes of spice, cherry, and citrus, with an underlying bourbon essence. There's a light bitterness at the finish along with a subtle dryness, the kind that you might experience after sipping on a strong port or sherry.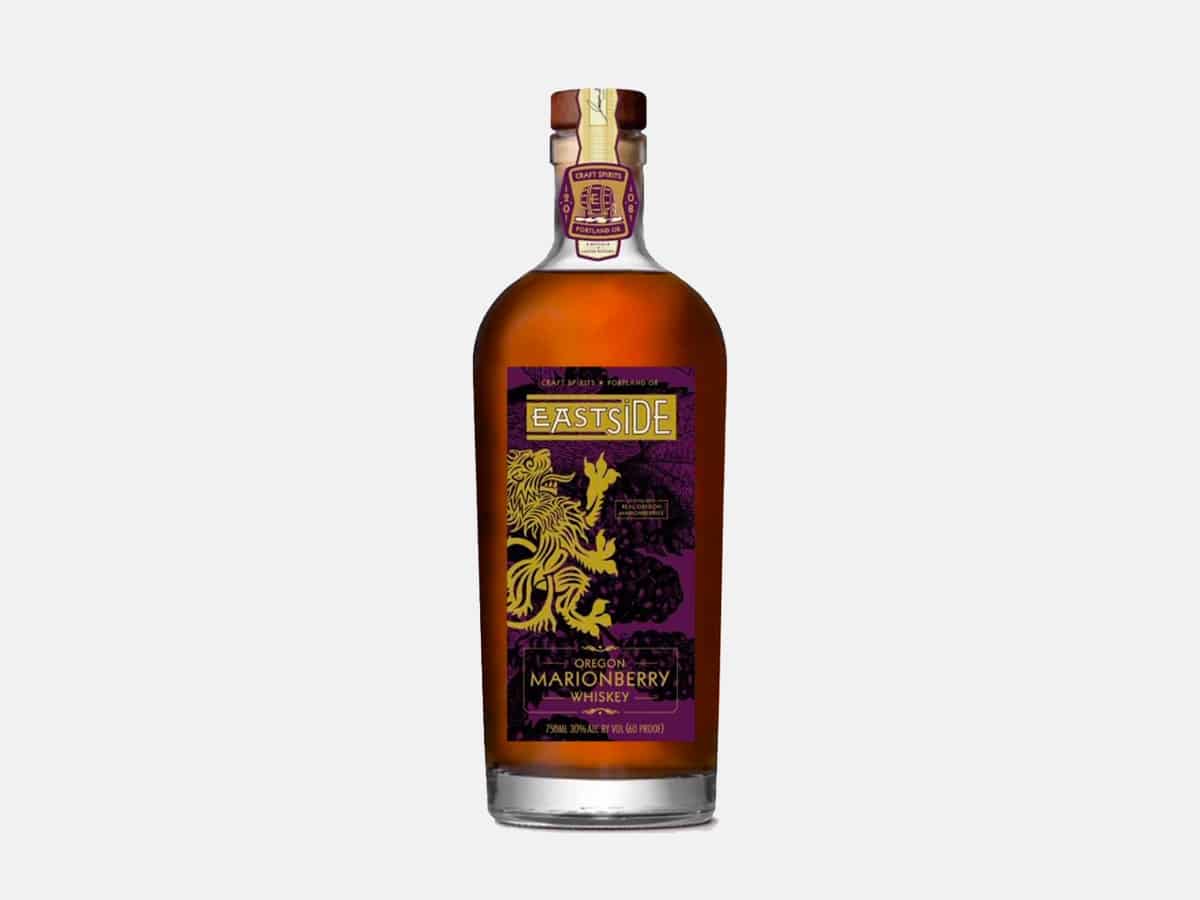 Consumed neat or on the rocks, Oregon Marionberry Whiskey offers the delicious dimensions of a strong cocktail. It's no less rewarding when used in tandem with extra ingredients, including traditional bourbon or rye. Here's the recipe for a Marionberry Manhattan:
Marionberry Manhattan
2 oz. Eastside Marionberry Whiskey
1 oz. Burnside Oregon Oaked Rye Whiskey
2-3 dashes Orange Bitters
Fill mixing glass with ice. Combine ingredients into mixing glass. Stir until chilled, 10-15 seconds. Strain into a coupe glass. Garnish with an orange twist.
Oregon Marionberry Whiskey will be available at select liquor stores, bars, and restaurants in Oregon, Washington, and Texas with wider distribution slated for next year's berry season. You can also purchase it online this fall through Eastside Distilling's website.
You'll also like:
The World's Best Beers Have Officially Been Named
How to Develop Your Whisky Palate
How Different Casks Change a Whisky