As one of the most famous distilleries in the world, The Glenlivet is a name synonymous with delicious single malt Scotch. Born of an industry steeped in tradition, and a market once driven by old-money drinkers who know what they like and are set in their ways; their latest brainchild is, once again, shaking up the way consumers perceive premium single malts.
From their recent foray into no-age statement whisky, Founders Reserve, right up to their highly sought after 50 year old expressions, they produce some of Speyside's finest liquid (so much so that Glenlivet is the highest selling single malt in the US, and the second highest globally).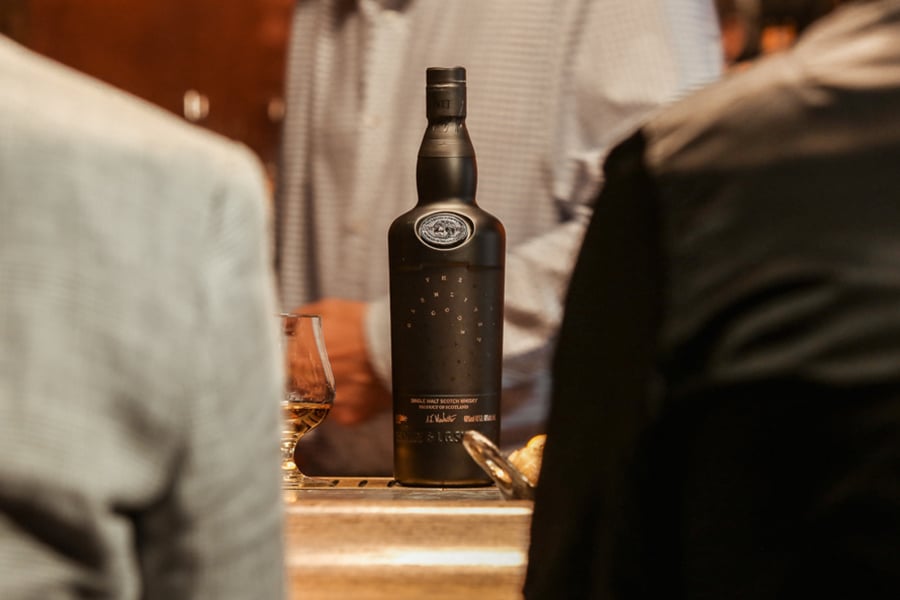 While the world goes crazy for premium single malt whiskies, slaking a thirst for top-shelf drams has never been easier, as producers continue to release more and more interesting offerings from their bonded warehouses. Some big names bottle single-casks of aged rarities; others resort to different casks (i.e. ex sherry, or madeira) for finishing their liquid. Almost all of them, however, proudly advertise the uniqueness and flavour profile of their products—either on the side of the label, or by way of releasing official tasting notes, The Glenlivet has opted for a slightly different approach.
Starting in 2016, The Glenlivet decided to withhold any remarkable information about their latest product, with the release of "Cipher". Cipher was the company's first crack at a mysterious product which offered very little to the customer other than a delicious whisky.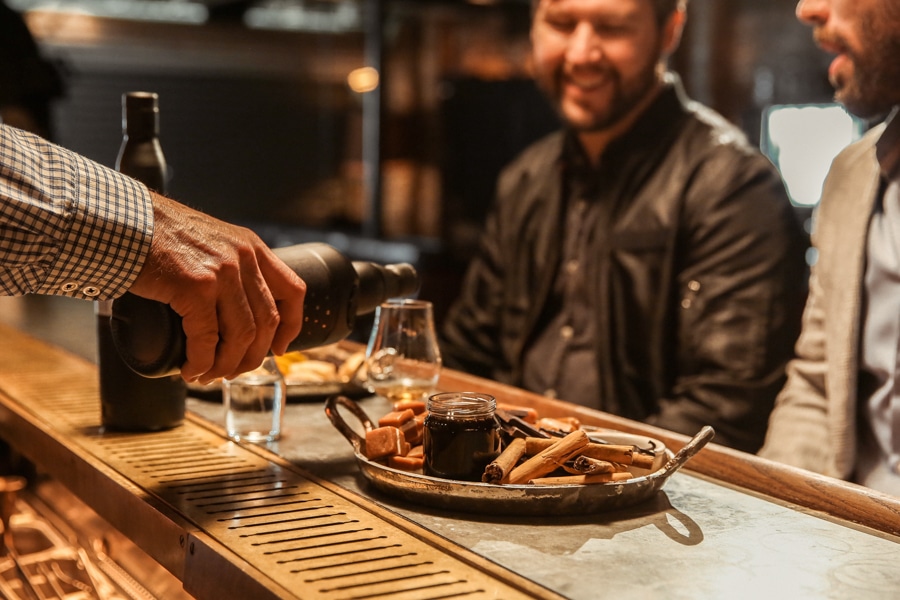 In a similar vein as the previous mystery-release, this latest bottle is presented as an intriguing challenge to the consumer; a call to action to not just focus on the individual sensory components that make up The Glenlivet Code (or anything from their range, as it were), but to also focus on enjoying what's in the glass, without any preconceived notions. And while it is markedly unique from the other whiskies in The Glenlivet's line up, it still carries the DNA of the brand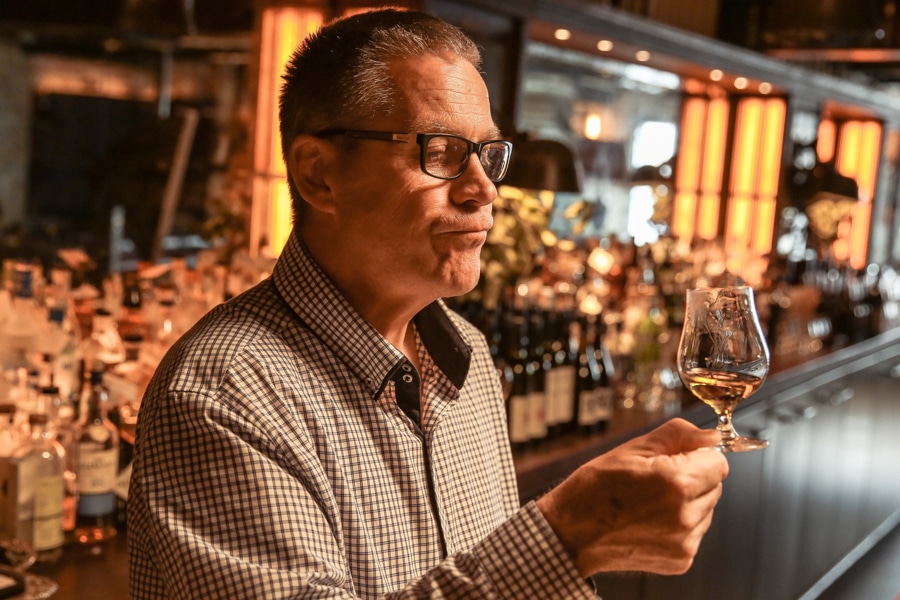 "The Glenlivet is fruity and floral, with toffee and overripe banana; pineapple at times", says Master Distiller Alan Winchester, speaking in general terms about the entire range.
"And we know through the literature that that flavour's been handed down to us, and by old, old samples."
To assist the general public in assessing Code, The Glenlivet has taken Alan's complex tasting notes and turned them into an interactive online experience. While hints are present as to what you'll find most dominant on the nose and palate, users are encouraged to pour a glass and get involved, by grading the intensity of different elements, and differentiating between the subtleties for which The Glenlivet is known.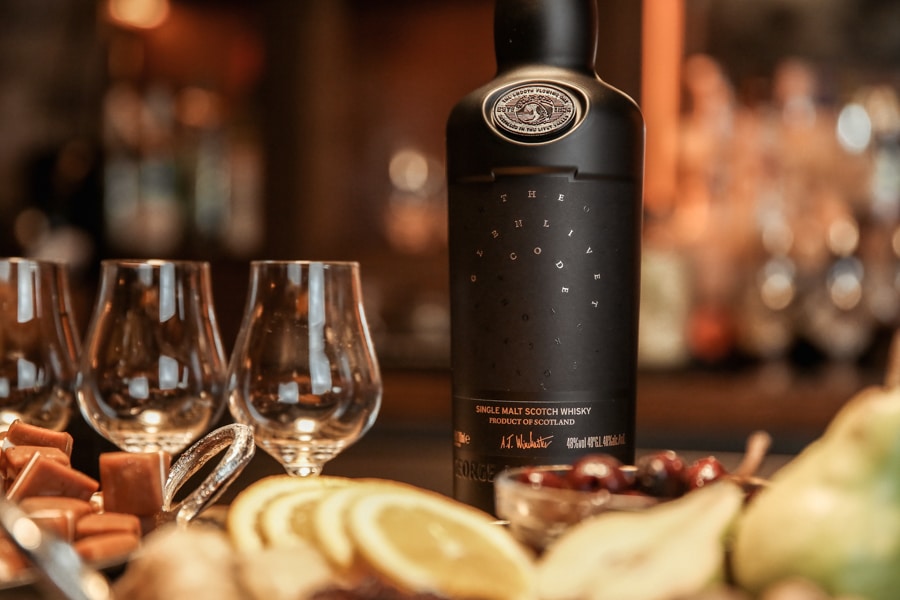 "We thought we'd pour it in a black bottle, which is pretty unusual for The Glenlivet, and then not put any tasting notes on it", Alan continues, his forty years of experience on the still clearly not a barrier to breaking with tradition in the name of a great product.
"We used a combination of oaks that are not traditionally seen in the distillery product range, and just mixed it up a wee bit and said: "Go and guess for yourselves". It's been successful in the sense that it's got folks thinking about it, talking about it and rather than reading and tasting with our language, using their own language to do it.
"Then with the website, you can play against us, see how the scores are. If you're good, you'll get my job."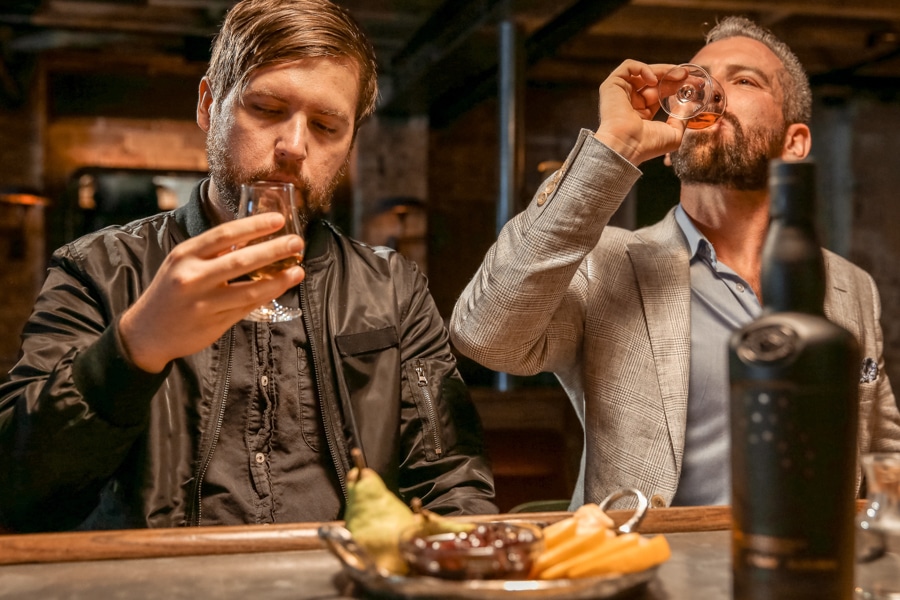 This isn't the first time the distillery has used technology to engage consumers on a more involved level, but it is certainly the most ambitious use yet—there's a barcode on the back of the bottle that scans into Shazam; this directs straight to a welcome video from Alan himself, before taking you to the site where you'll analyse the whisky.
Reluctant to give too much away before the final reveal (mysteriously scheduled for "later this year"), Alan is sheepish when quizzed specifically on the casks used, but does outline how differences between Code and Cipher are certainly there in the finished product.
""Never before used" refers to the combination of oak cask types, and the way we've used them.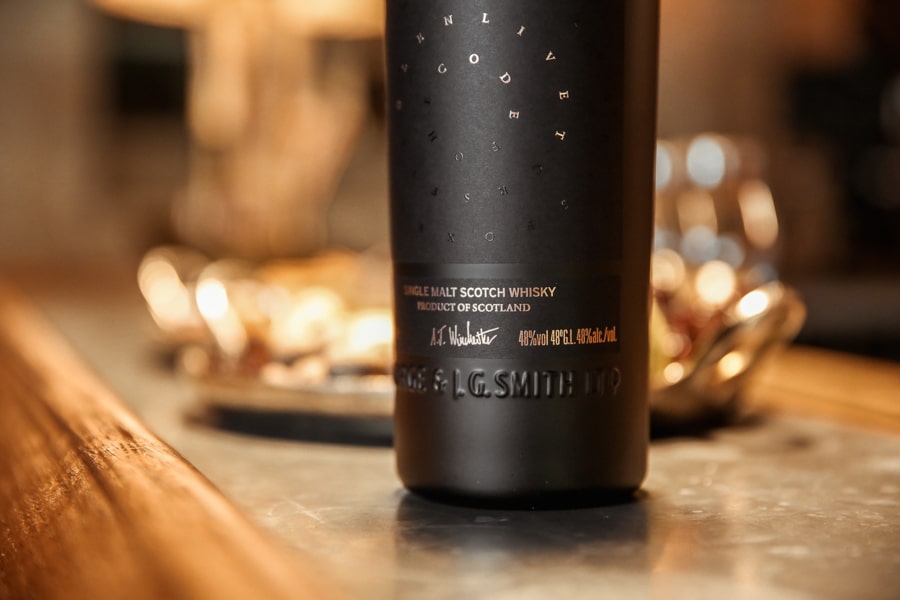 "We've done it so there's a subtle difference between it and the Cipher. Traditionally in Scotland, traditionally, you never rule anything out, though we're limited by the regulations; that we're always to use oak to mature whisky in."
The Glenlivet Code is non-chill filtered, and hence bottled with an ABV of 48 per cent; this means it has a lovely, rich mouthfeel, and a long, lingering finish (though we can't tell you exactly what it might be). It's available online, and in major outlets, with a RRP of AU$220.
Crack a bottle of The Glenlivet Code, then log on to their site to see how you fare.