Feel-Good Friday: August 21 – Dogs, Desserts and Deadly Weapons
Kick-start your hearts lads, another weekend is upon us. Whether you've had a flat-out seven days in the office, or you're stuck in lockdown looking down the barrel of another nine weeks at home, we could all do with a little cheering up. That's why we're back again to give you the good news when you need it. Here's Feel-Good Friday for this week, get amongst it.
You'll also like:
Feel-Good Friday: August 14 – Tattoos, Tunes and Tailored Suits
Feel-Good Friday: August 7 – Hugs, Drugs and Chicken Nuggs
Feel-Good Friday: July 31 – NBA Stars and Rice Cooking Faux Pas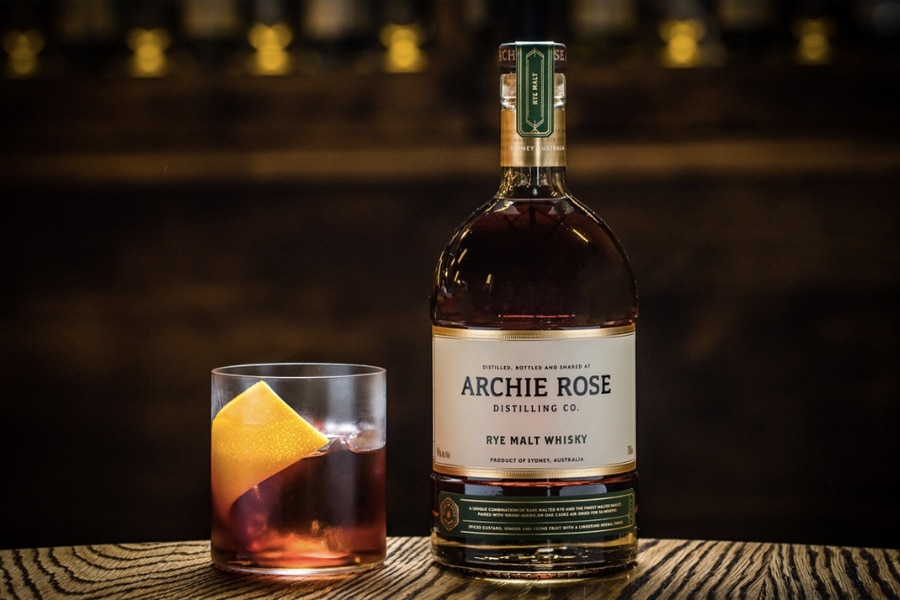 Pier One's Creator Series
Sydney Harbour's most ridiculous hotel just dropped a host of new experiences on us. The team at Pier One is launching The Creator Series, a new program that offers to help Aussies reconnect with their families, friends and even themselves. Experiences include a guided art session hosted by the esteemed GAS: Goldberg Aberline Studios, a two-hour makeup workshop with beauty brand Napoleon Perdis and a new cocktail crafting session with the award-winning team from Archie Rose Distillery. The new Pier One Sydney Harbour Creator Series kicks off on Saturday 5 September.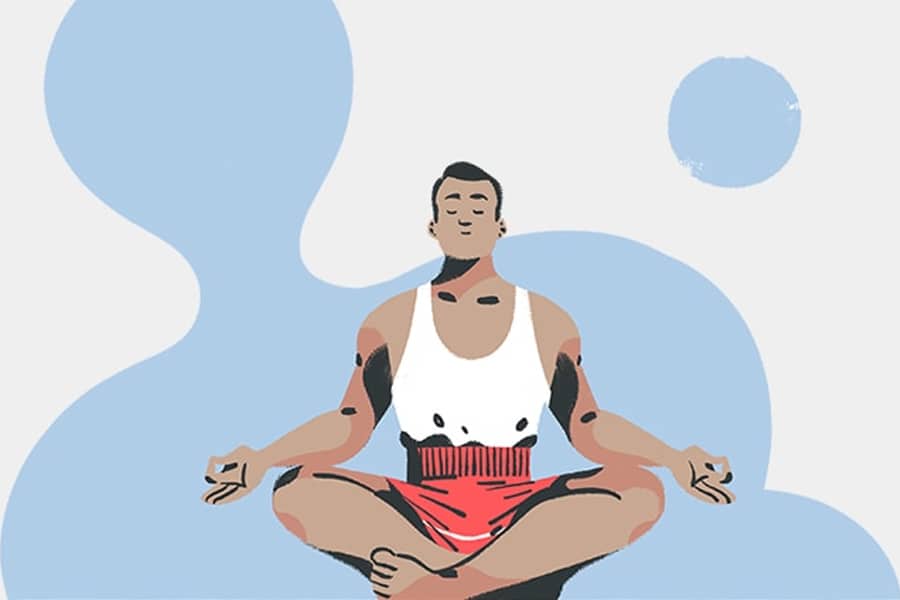 MR PORTER Health in Mind
Online menswear boutique MR PORTER has unveiled an exclusive sport capsule entitled Health in Mind. In collaboration with cycling lifestyle brand Rapha, the new capsule is dedicated to raising awareness, funds and community engagement in support of MR PORTER's Health In Mind, a fundraising and content initiative in partnership with leading men's health charity, Movember. To kick things off, MR PORTER dropped three exclusive cycling jerseys with the net profits being donated to the MR PORTER Health In Mind Fund, which supports Movember's men's mental and physical health initiatives around the world. Even better, MR PORTER is releasing a short film starring two friends, Messrs Leon Cerrone and George Marshall, who discuss how their friendship was forged through a shared passion for cycling. The story reveals how that friendship was instrumental in saving Mr Cerrone when he hit rock bottom. The story will debut on 20 August in MR PORTER's online magazine, The Journal.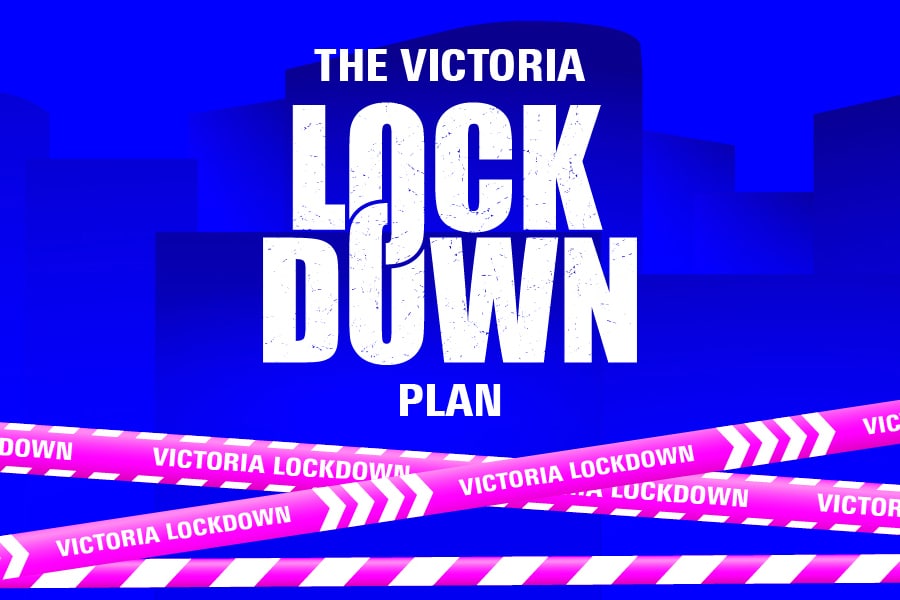 $1 Mobile Plans for Victorians
For all you lucky Victorian ducks sitting in isolation right now, the phone is probably your best mate right now, but that's not always great for your wallet. The good news is telco Circles.Life has launched a feature-packed $1 mobile plan for Melburnians valid until the end of lockdown. The $1 plan, which normally retails at $38/month, offers 100GB of data plus unlimited calls and texts until lockdown ends. In addition, unlike the COVID-19 lockdowns, there are no lock-ins, so users can cancel the plan at any time.
"With a quarter of a million people stood down as a result of lockdowns, we know that many Victorians are doing it tough, which is magnified by the uncertainty around when lockdowns will end," said Kristen Holden, Head of Australia, Circles.Life. "Now more than ever, with the increased data usage that comes with everybody being stuck at home, keeping telecommunications affordable is vital to support Victorians to stay connected. That's why, as Australia's fastest growing and most innovative mobile operator, backed by the strength of the Optus network, Circles.Life is launching a $1 lockdown plan with no strings attached. We hope that this initiative will, in some way, alleviate the financial stress many Victorians are facing and give them more power to manage their mobile expenses."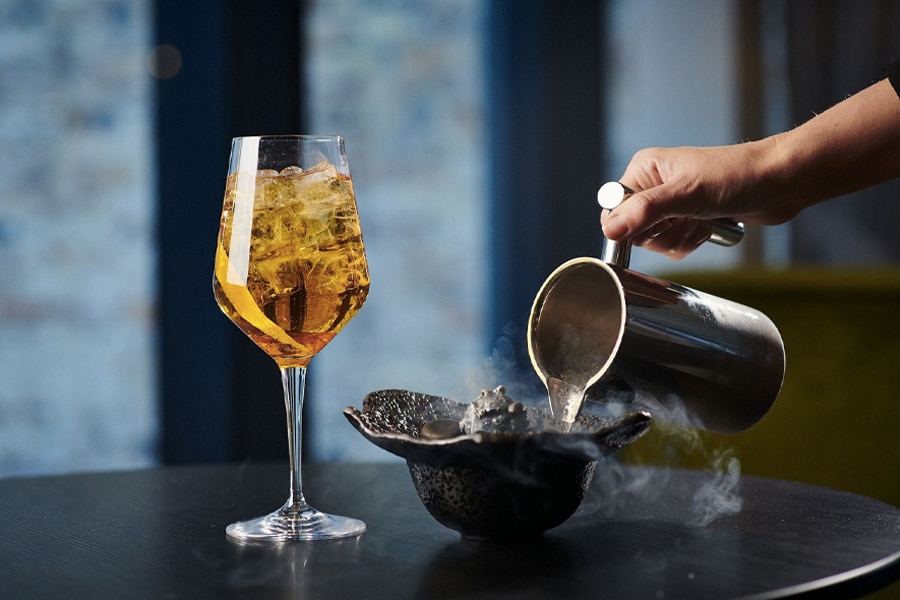 Disaronno and KOI Create the Ultimate Cocktail Degustation
Our favourite pals over at Disaronno have teamed up with SYDNEY institution KOI to create the ultimate paired cocktail dessert degustation for Father's Day. The five course degustation offers a multitude of dishes mostly sweet, with some savoury snacks to start. The KOISnacks course boasts Pie Tee Tart with scallop, Dashi and finger lime. Followed by a Mochi doughnut with parmesan and potato. The final snack is a pumpkin and mascarpone with Ikura and chives. The paired menu will be available in the lead up to and after Father's Day (27th August – 20th September) so you best get in quick.  Having demolished the Disaronno infused Tiramisu ourselves, we can safely say this is one partnership we fully back.
Petbarn Trains 15 New Seeing Eye Dogs
It's been a huge year for Petbarn. Through Australia's generous contribution to the annual Petbarn Foundation's Seeing Eye Dogs Appeal, the brand has raised an incredible $775,000. The money raised means that 15 Seeing Eye Dogs puppies will be able to commence their two-year training process, enabling Australians who are blind or have low vision to have greater independence.
"We're extremely grateful to everybody that donated what they could to this great cause. We know 2020 has been a challenging year for so many people, yet our customers continue to amaze us with their generosity," Petbarn Foundation Chairperson, Scott Charters, said. "The money raised will go towards helping Australians who are blind or have low vision retain their independence and mobility. Thanks to our customers across the country, 15 Seeing Eye Dogs puppies will be trained to provide companionship and special assistance to people who need it most."
Ukiyo At Home Offers Melburnians an Online Adventure
It's not ideal timing for Melbourne residents to head out for a day's adventure, which is why escape room Ukiyo is bringing cinematic stories and escape room experiences directly to you. Inspired by Inspired by the cult TV series Twin Peaks and the other works of David Lynch, Ukiyo at Home is an online experience shrouded in mystery.
"We'll be collaborating with different artists throughout the event to weave a cinematic experience through video, live theatre, live music performances, visual art, narrative writing and puzzles," Ukiyo said. "Every two weeks will be a whole new concept, a whole new experience that will unravel throughout the course of a 10 day period. And like the old, nostalgic TV serials of the past, everyone will be experiencing it together. In a time where many are feeling disconnected, Ukiyo At Home will be something you can do with your friends over zoom, family or housemates at home, and the whole community audience taking part. It's an experience to be shared."
Harry Potter with Guns
Every time I watch Harry Potter I find myself wondering what would happen if someone just shot a character. Like, with a real gun, not a wand. Surely they exist in the Potter universe, right? Well, it turns out it would be absolutely hilarious based on the new site HarryPotterWithGuns.com. One artist has taken the time to painstakingly edit the entire first film in the franchise with guns instead of wands and it is glorious. Unfortunately, Warner Bros. has already forced the content off the site, but if you search hard enough, you'll find some crackers.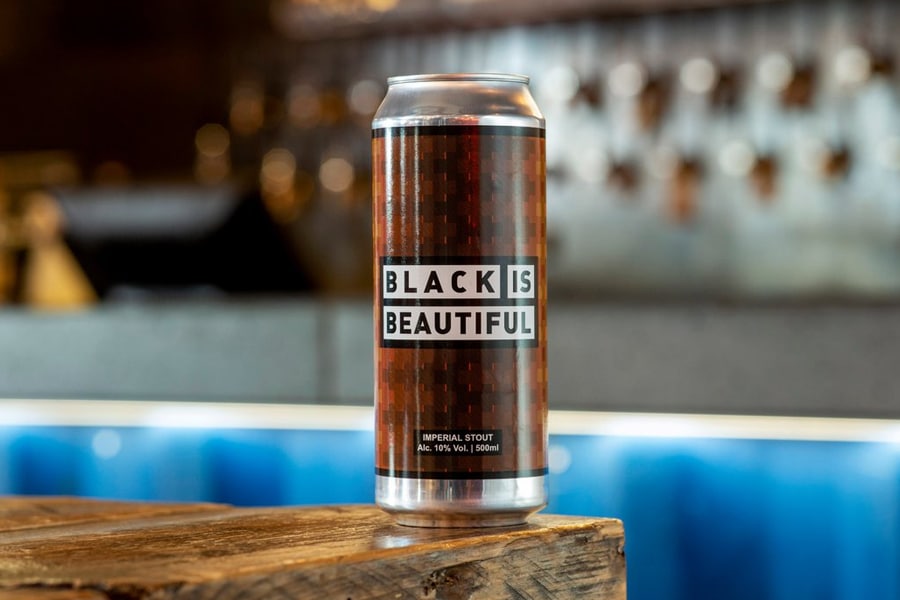 BrewDog's Black is Beautiful Initiative
The legends over at BrewDog Australia have joined forces with breweries around the world to tackle racism and inequality the best way they know how; with a limited edition Imperial Stout. Entitled Black is Beautiful, the new brew will be available at BrewDog's Brisbane taproom, DogTap, with all proceeds raised from the sale of the beer donated to All Together Now, an organisation dedicated to promoting racial equity and educating Australians.
"We've long understood the power of bringing communities together, to bring about the catalyst for change. Our breweries across the world stand united with the other brewers taking part in The Black is Beautiful campaign – it is our goal to bring about impactful change to a systemic issue that has existed for far too long, and begin the work to end it for good," James Watt, co-founder of BrewDog, said. "We're committed to ensuring that momentum is not lost, and through our participation in the Black is Beautiful campaign, we can encourage our community to stand alongside us in support." More than 1,100 breweries from over 20 countries have joined the initiative, which kicked off in June.
Blokes United Scores 10,000 Members in 10 Days
Online support forum for men, Blokes United only launched 10 days ago, but the response has been incredible. The brainchild of AFL Hall of Famer Barry Hall, All-Australian Shaun Higgins and Quality Mind Global flounder Richard Maloney, Blokes United has attracted over 10,000 members in its short life span. Tackling men's mental health, suicide and self-esteem, the new forum offers a timetable of live, online activities that will help deliver plenty of laughter, honesty, connection, and most importantly, practical tools to help men thrive under pressure. With Melbourne residents currently doing it tough, the launch couldn't come at a better time.
"With Stage 4 in full swing in Melbourne and men facing many challenges in life, we thought it was time for blokes to unite," said Richard Maloney. "COVID can be tough for many of us and it's during these difficult times we love to call on our mates. Often that's over a beer or a coffee. Unfortunately, in a lockdown, that just isn't possible. With male depression, suicide and significant disengagement by many blokes from what they truly want to achieve in life, Blokes United is designed to help fill that void. And it's free to join."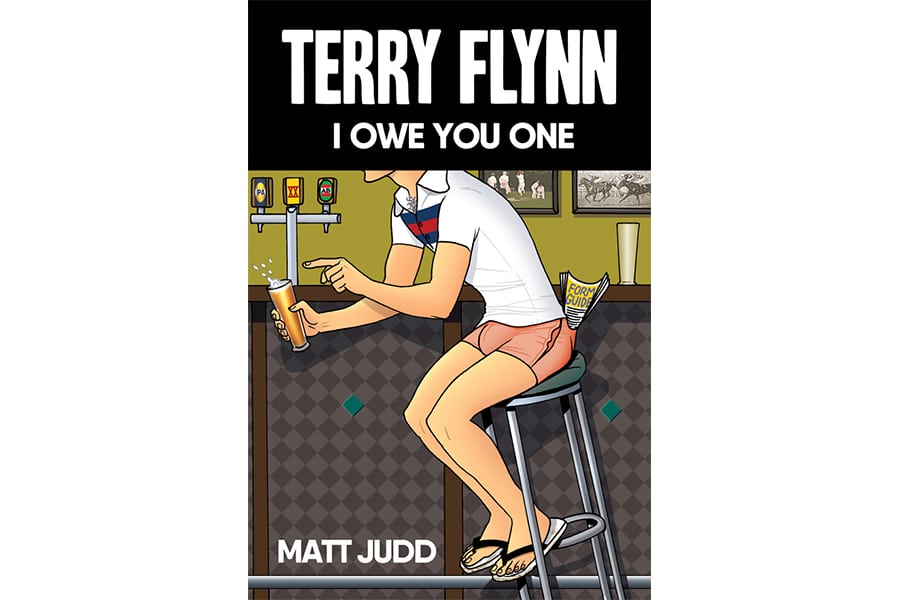 Terry Flynn I Owe You One
We're all in need of a good laugh right now and thankfully Brisbane author Matt Judd is delivering. The local writer has dropped his debut book Terry Flynn I Owe You One just in time for Father's Day and we've got to say, it's worth picking up a copy. Not only because it's hilarious, but because part of the profits from the sale of each book goes to the Breast Cancer Network Australia.
Inspired by the lovable loser we've all see at the pub, the book tells the story of Terry Flynn, a meandering, degenerate gambler with a shirt fuse and lifetime of stories. Seeking retribution from anyone he believes has wronged him is common practice, but
when a degenerate gambler looks set to turn his world upside down, Terry is prompted to produce his greatest square up to date. It's a ride from start to finish, but one that Matt has his good old mum to thank for.
"My Mum had been going through breast cancer and sadly passed away in January of 2014 at the age of 62. Like most Mums, she was just a great lady with a terrific sense of humour, and I didn't deal with it very well," he said. "Months passed and after feeling sorry for myself and having the odd beer or ten, I realised that if I am dealing with my grief like this, how would Terry deal with it? That's when the character of Sarah came in and the first book just grew from there. And, in dedication to Mum, a percentage of any profit made is being donated to Breast Cancer Network Australia."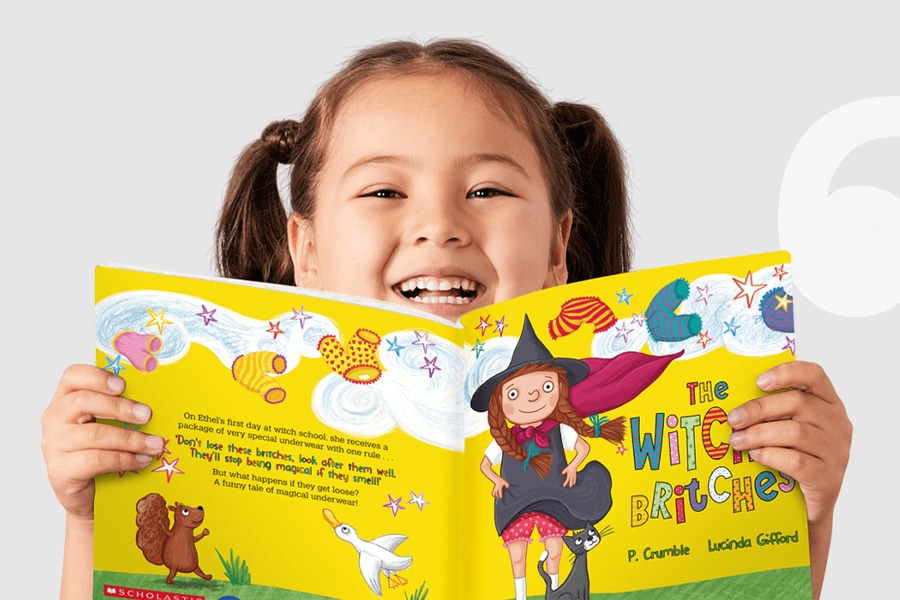 BIG W's Free Books for Kids
New research from Aussie retailer BIG W and YouGov Galaxy has revealed some rather shocking statistics around our children's reading habits during the pandemic. According to the reports, the financial pressures of COVID-19 have had a significant impact on the rate of the new book purchasing, with research indicating that over 70% of parents saying it has prevented them from buying books.
To help address the disparity, BIG W has launched the fourth instalment of the Free Books for Kids program, offering 2.6 million books for Aussie families over the course of eight weeks, with one new title released each week. It's a great initiative and one we can definitely get behind.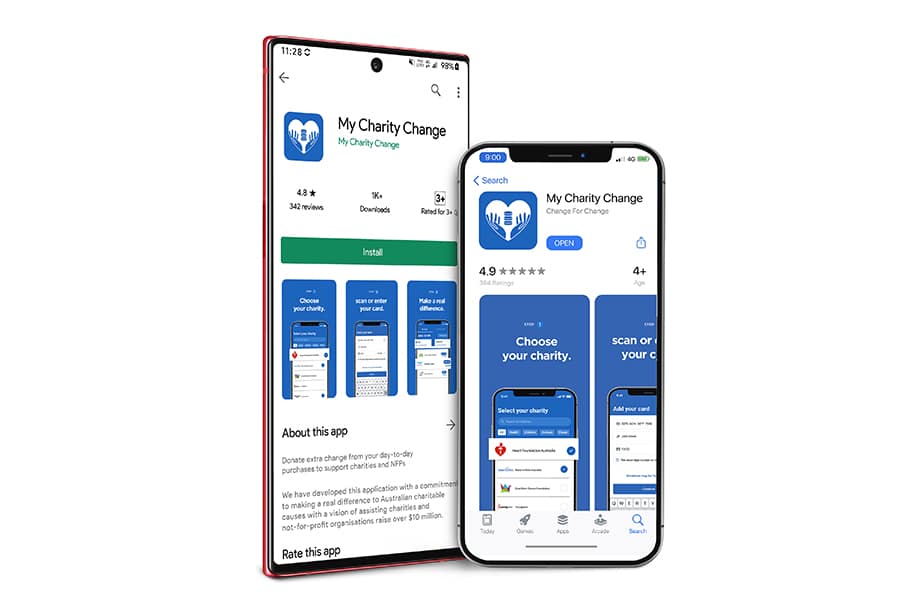 The New App Helping Aussie Charities Fund-Raise
If you've ever wanted to donate to charity but haven't had the available cash to make it happen, you can't rest easy knowing there is now an easier way. My Charity Change is Australia's first 'round-up' charity application. Similar to small investment options like Acorn, the new app offers a simple means to increase supporter donations for not-for-profits and charities across Australia. All you have to do is download the app, select your chosen charity or not-for-profit organisation and enter your banking details. After that, every time a payment is made with the selected bank card, My Charity Change will round up to the nearest dollar, donating to selected charities or not-for-profits. It's a super simple and affordable way to back a good cause and make a real difference.
Aussie Twitch Streamer Raises $1.1 Million for Starlight
It's not uncommon to see Twitch streamers make bulk money for their videos, but rarely we find a story as heartwarming as this. Aussie Twitch streamer Pestily has raised an incredible AUD$1.1M for the Starlight Children's Foundation in just over seven months. How did he do it? Through 1,400 hours of live streaming, including one 44-hour-straight straight stream earlier this year. 
The country-Victorian and ex-Australian Army rifleman turned full-time Twitch streamer originally aimed to raise the money over 12 months, but with the recent increase in viewership, Pestily was able to tick off his goal a full five months early. According to Twitch streamer, every dollar raised will help to give sick Aussie kids access to Starlight Express Rooms—medical-free havens in children's hospitals nationwide where kids can play games, create art, watch movies, make friends, and get down to the 'serious business' of being a child. It's an image that's close to his heart.
"Starlight helped my close mate's family when his little sister was diagnosed with bowel cancer. They were there every step of the way through the difficult journey and her eventual passing, so I wanted to do what I could to raise funds for their all-important work," Pestily said. "I never imagined starting a streaming career would have allowed me to build such an amazing community that would also help so many lives of sick and unwell children. I'm humbled by the generosity of everyone and look forward to finding new ways to use my platform and mobilise my supporters to help people in the future."
You can learn more about the major streaming platform and Pestily's adventures on Twitch.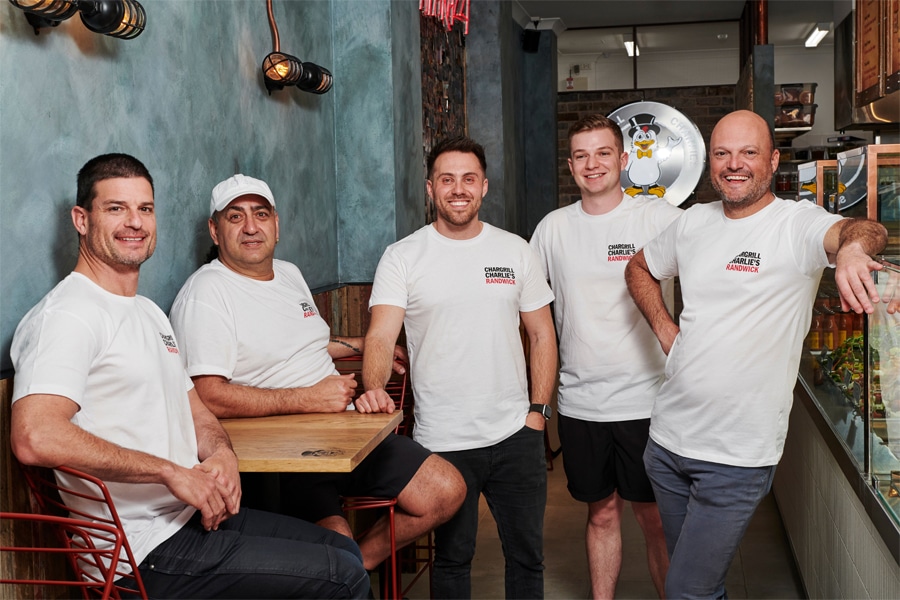 Chargrill Charlie's New Randwick Store
Yeah buddy. Sydney legends Chargrill Charlie's are opening a new store this weekend in Randwick, the first of three new stores set for 2020. Even better, Chargrill Charlie's is offering ongoing half price meals to all the healthcare workers at The Prince of Wales Hospital located just down the road as a thank you for their hard work. Workers simply need to show their work ID to receive the discount at any time.
"We usually launch our stores with a lot of fun and fanfare, but it didn't feel that it was right to do that right now, Ryan Sher, Co-Owner said. "So, we wanted to celebrate joining the new neighbourhood by reaching out to our local community to let us know who needs a little extra TLC. We all need to be looking out for each other right now, so we love that we can play a part in helping make that happen."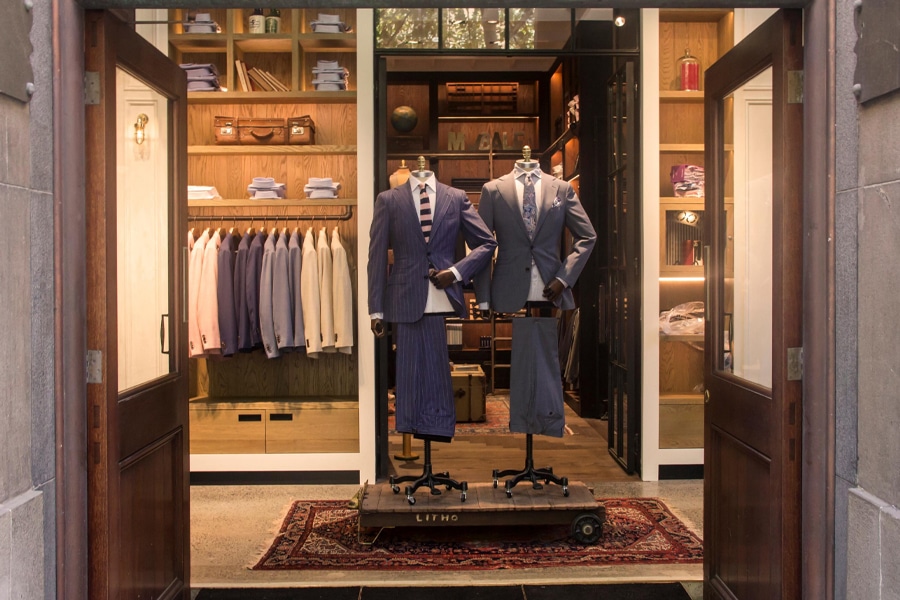 M.J. Bale to Go Full Carbon Neutral
Aussie-born gentleman clothier M.J. Bale is set to 100 per cent carbon neutral by the end of 2021. After 11 years in the market, the menswear brand is working on a series of emission reduction strategies to reduce its carbon footprint. Employing scientist Andrew Moore of Life Cycle Logic to begin a formal carbon footprint assessment of the
entire organisation, M.J. Bale will work to completely offset its impact.
"As an Australian-owned brand we enjoy certain privileges of the land and environment," M.J. Bale founder & CEO, Matt Jensen said. "But these privileges carry responsibilities. We recognise that future generations of Australians will inherit the decisions we make today. And as we saw in the recent bushfires, if we lose our environment, we lose our communities and livelihoods. In my mind, investing in the environment is investing in our collective future – we don't consider it optional."
You'll also like:
Feel-Good Friday: August 14 – Tattoos, Tunes and Tailored Suits
Feel-Good Friday: August 7 – Hugs, Drugs and Chicken Nuggs
Feel-Good Friday: July 31 – NBA Stars and Rice Cooking Faux Pas