Feel-Good Friday: August 14 – Tattoos, Tunes and Tailored Suits
We're back on the cusp of another weekend. Frothy Fridays, seltzer Saturdays and sober-up Sundays await; what a glorious time to be alive. Even better, the NBA is back, the footy is on and we've just got word that Nickelback is releasing new music (two out of three ain't bad). So, strap in, chuck on your best pair of speed dealers and slide into the filthy Friday arvo vibes we're sending your way. Here's another Feel-Good Friday for your viewing pleasure.
You'll also like:
Feel-Good Friday: August 7 – Hugs, Drugs and Chicken Nuggs
Feel-Good Friday: July 31 – NBA Stars and Rice Cooking Faux Pas
Feel-Good Friday: July 24 – At-Home Doofs, DJs and DIY Dentistry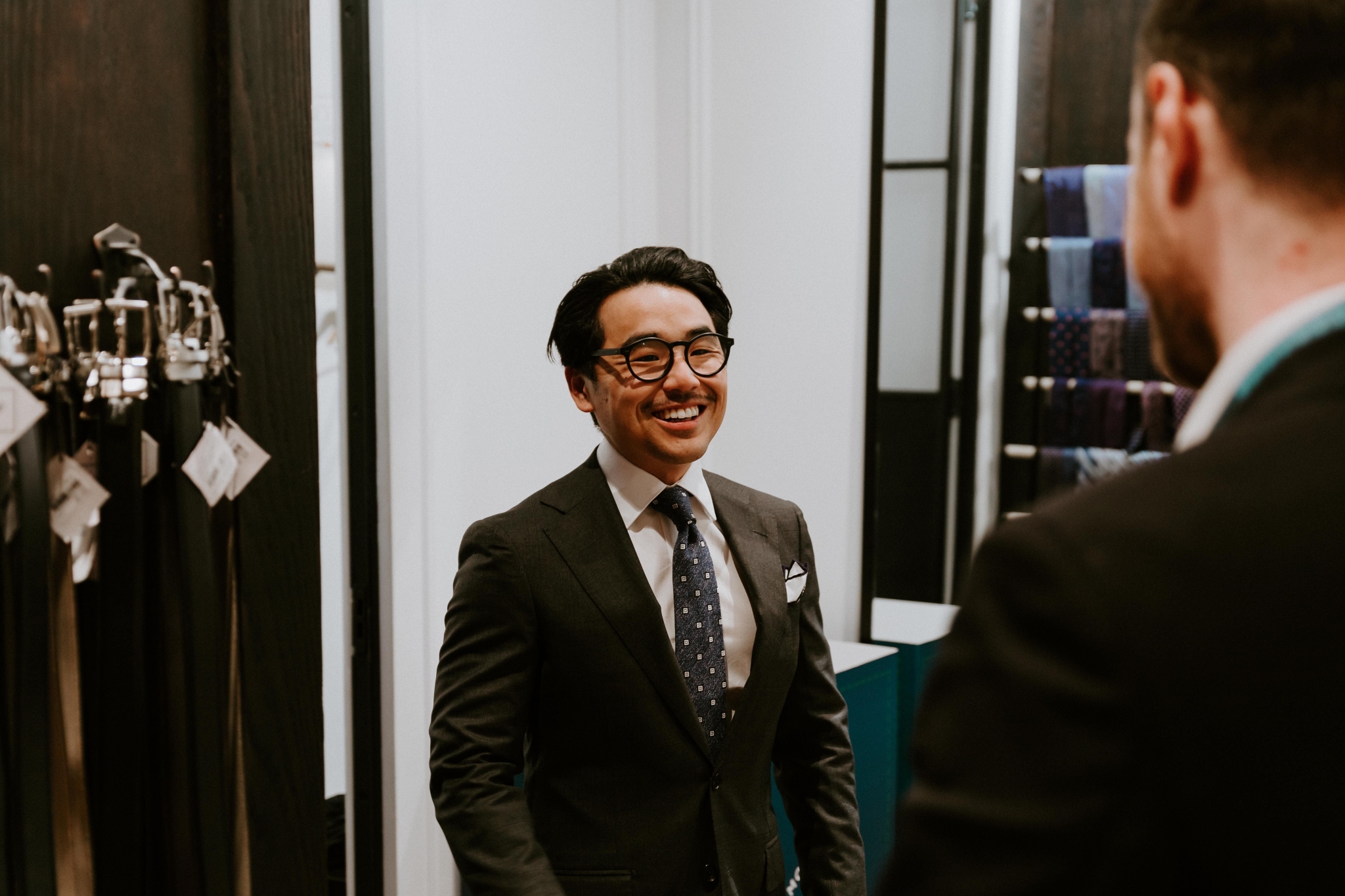 M.J. Bale's Monster Moving the Needle Result
Gentleman's clothier M.J. Bale is scoring some solid feedback from its recently announced Moving the Needle initiative, where customers can donate a preloved suit (from any brand) to charity to receive $200 off a new one. The innovative campaign, formed in conjunction with the Australian Red Cross, Salvos Stores, and Vinnies helps to create a pipeline for preloved suits to land in the hands of those in need, whilst also raising awareness of waste in fashion. Online, the move is having a huge response.
Entrepreneur, social activist, and regular No.1 iTunes podcaster Matt Purcell labelled the campaign a "brilliant Idea", while Iron-Man Jett Kenny and fitness influencer and model Lachie Brycki have already participated in the initiative. Moving the Needle follows M.J. Bale's recent work with AIME (Australian Indigenous Mentoring Experience) on the RECLAIMED project. The program saw AIME artists paint on deadstock M.J. Bale suits, which were then bid for online, raising funds to help close the education gap for Indigenous Australian children. Even better, the two organisations are set to team up again in 2020 with the upcoming AIME x M.J. Bale 'hoodie jackets'. The limited-edition garments will be sold in M.J. Bale stores and via mjbale.com in August, with 100 per cent of the profits going directly to AIME.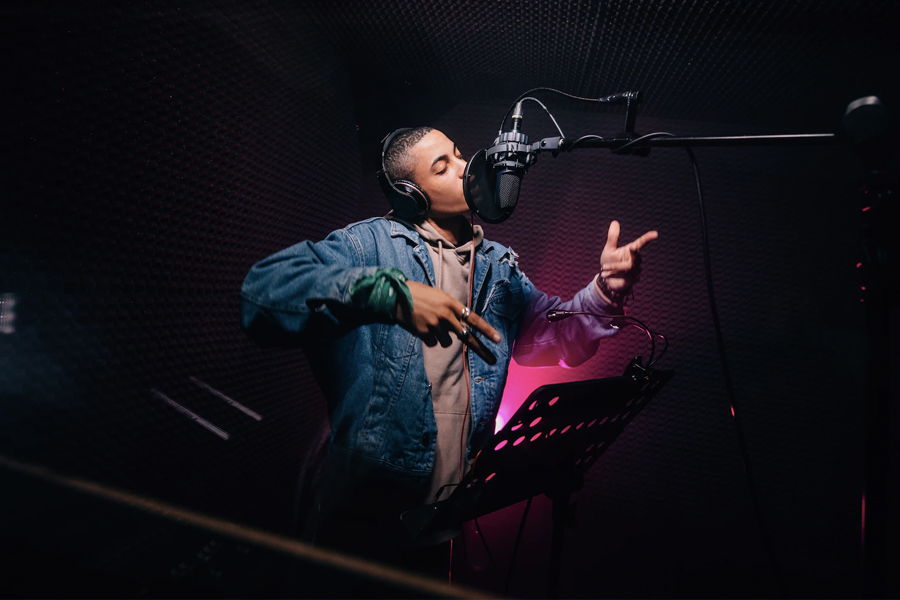 $1 Million American Express Music Backers Fund
For the second year running, Amex is putting its faith in the Aussie music scene, launching the $1 Million American Express Music Backers Fund. Designed to support the Australian music industry businesses and artists that have been heavily impacted by COVID-19, the fund is a major boost. There will be more to come over the next few months, Amex has kicked off the initiative with two forward-focused ventures.
The first is a grant scheme that is open for music businesses and artists to apply for grants between $2,000 to $50,000. There are three grant categories that cover assistance designed to help a career or business get back on track, funding a new idea or income stream, through to supporting growth and bigger innovation projects that have a positive impact on the music-loving community. Applications for the grant aspect are open until 9:00am, Monday 9 November (AEDT).
The Second venture is 'Nominate a Mate', a program that encourages the public to nominate a mate who has been doing something great for music. The winning nominees will receive $1,500, with the person nominating also going into the draw to win a $250 voucher. Applications are open until 11:59pm, Sunday 13
September (AEST).
"The Australian music industry has never been in greater need of support. The way the sector has rallied together during these challenging times has been encouraging to see, with many changing the way they do business in order to service and entertain their communities," American Express Music Backers Fund judge and Live Nation CEO, Roger Field said. "Programs like the American Express Music Backers Fund are crucial to ensure we help the industry make it through recovery and out the other side."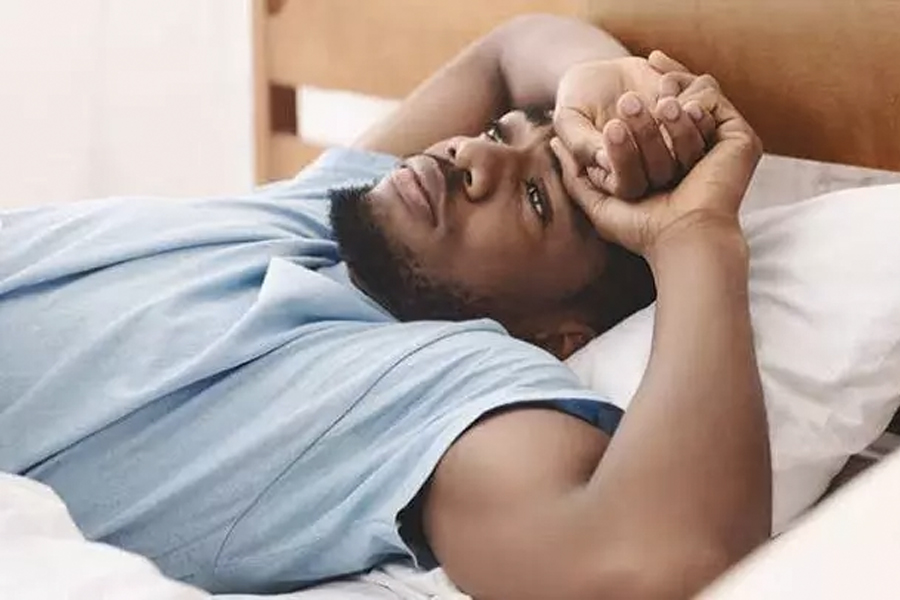 ResApp Health Launches Sleep Apnoea App
We all hate a noisy sleeper, but it turns out your snoring might not only be annoying the living daylights out of your partner, it could be a sign of something much worse. Sleep apnoea affects over 775,000 Australians every year, causing fatigue, mood imbalances and headaches. If left untreated, the condition could lead to more serious issues like depression, heart problems and stroke. Even worse, sufferers are up to seven times more likely to be involved in a motor vehicle accident.
It's crazy to note, but many sleep apnea sufferers don't even know they have the condition, which is why ResApp Health has launched SleepCheck. The new app quickly diagnoses whether you are at risk of sleep apnea without the need to schedule an expensive doctors or sleep clinic visit. If you're keen to start sleeping sound and secure, check out the new app below.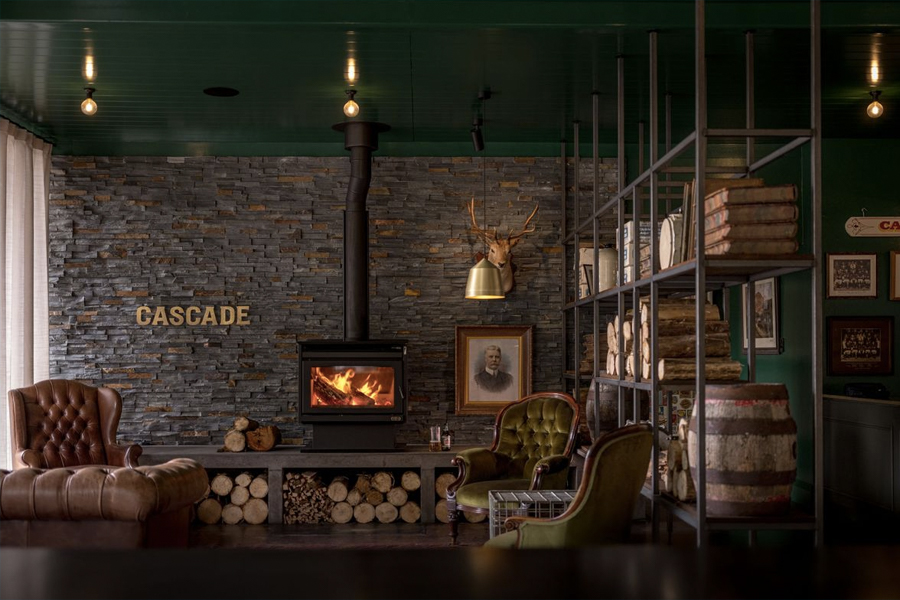 Cascade is Launching a New Brewery Bar
Tassie is set to score a new bar later this month when state icon's Cascade unveils its latest addition. The new Cascade Brewery Bar will serve brewery-fresh Cascade beer on tap while a new menu draws on the best local produce and uses only 100 per cent Tasmanian meat and fish. "The Cascade Brewery is one of Tasmania's most historic sites and iconic brands – it's been around for generations and is still as relevant as the day its first beer was brewed. Everyone involved in the project had a story of celebrating at Cascade and this inspired us to create a space worthy of Cascade's unique Tasmanian heritage," Cascade's Joss Jenner-Leuthart said. "We haven't got interstate visitors at the moment. But when it's safe to travel again we'd love to see the Cascade Brewery Bar on the 'must do' list of every traveller to Tasmania."
The Cascade Brewery bar opens to the public today.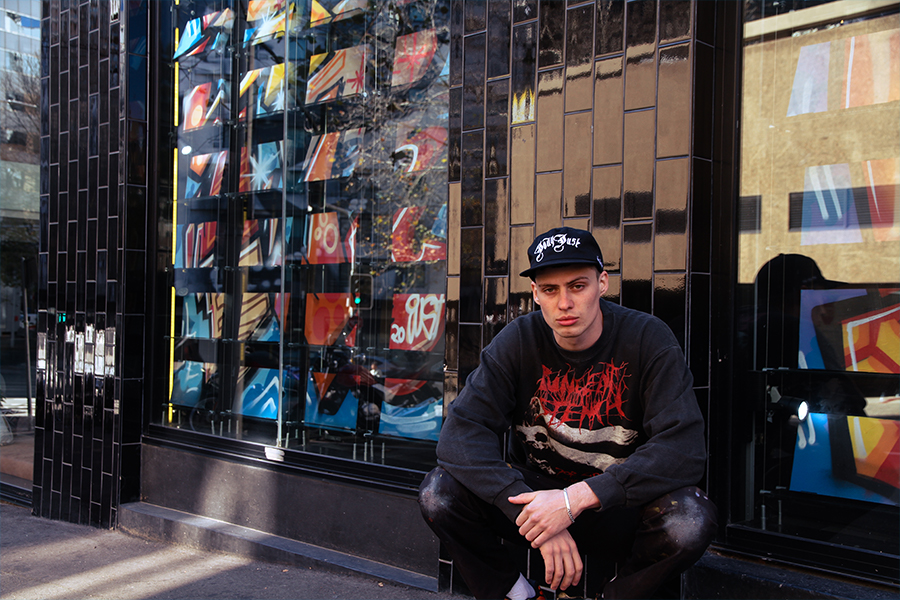 Butter Backs Emerging Artists
Our favourite fried chicken legends Butter are backing the arts, launching a regular monthly art series in the Surry Hills venue front windows. Kicking off with Sydney creative Roman Judy, the program will allow a local artist to take over the display, which is usually filled with a combination of kicks and shoe boxes. Even better, each artist will do a one-off AF1 that accompanies the display.
Judy's 80-shoe box installation is up now and celebrates the golden years of hip-hop, a callback to his time in New York City. In 2016, Roman founded Jody Just, a streetwear label that has garnered international attention for custom and hand-developed garments and since relocating back in Sydney in 2019, Roman has also co-founded the suiting atelier Umi Nori, in the CBD. Starting late August the local artist-crafted boxes will also be available for sale, with 80 per cent of the profits going directly to the artist.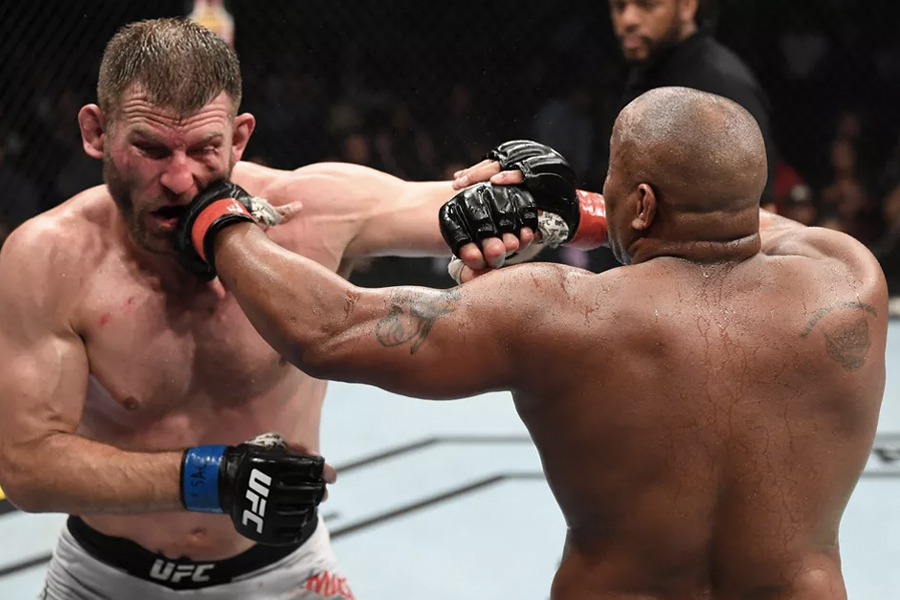 Watch UFC 252 on PlayStation Live This Weekend
Get ready to rumble Australia. Sony Interactive Entertainment Australia has announced that ahead of this weekend's big fight, UFC 252 is available to pre-order on PlayStation 4. Sunday's fight sees Stipe Miocic and Daniel Cormier meet in the Octagon for the third time in the final decider of the heavyweight bout. UFC president Dana White has already called the fight "the greatest heavyweight of all time", and now you can check it out on you PS4. Head to PlayStation Store now from your PS4 and search for "UFC 252: Miocic vs Cormier". PS4 owners can pre-order the pay-per-view event today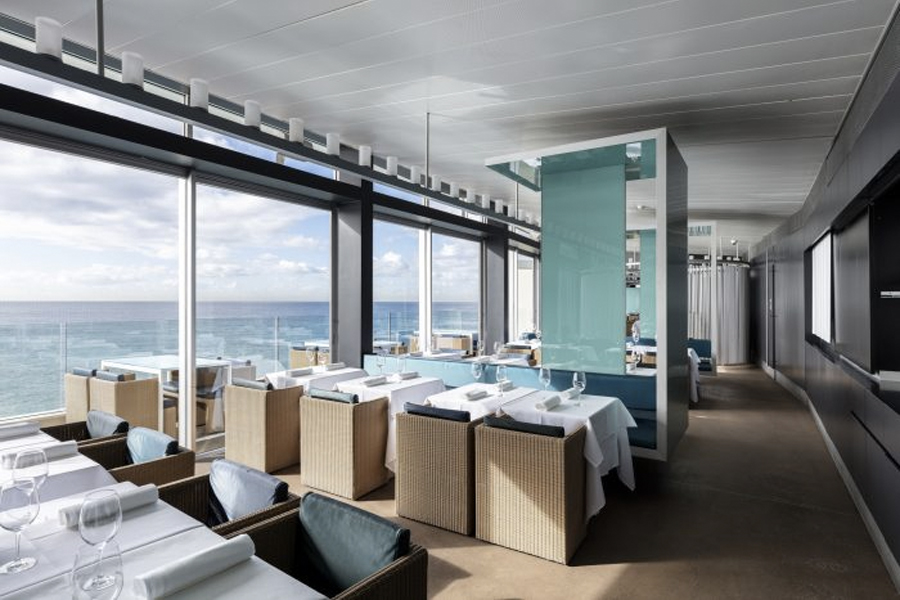 Icebergs Reopens
Everybody's favourite Instagram spot is back. The iconic seaside restaurant Icebergs Dining Room and Bar has reopened its doors to diners starting this week. The Bondi institution has also launched a live music program and a new all-NSW wine list. If you're ready to hit the waterfront with a view, it doesn't get much better than this.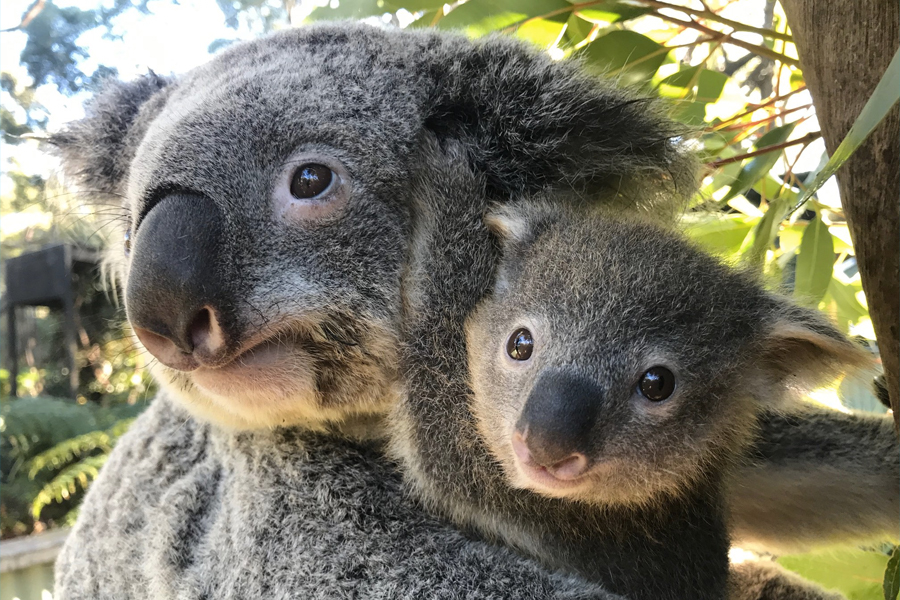 Nine Koala Joeys Born in Sydney
After a terrible summer for our native wildlife, things are slowly bouncing back. The Australian Reptile Park recently announced that nine healthy koala joeys have been born this season into their
conservation breeding program. It's a huge result that represents another successful year of breeding despite the terrible bushfires earlier this year. Located in Gosford, the Australian Reptile Park is a hands-on zoo that is home to exotic reptiles from around the world and a wide variety of Australian native animals.
 Oakley Unveils Powerful Remake of Bob Marley Anthem
Oakley has continued its 2020 For the Love of Sport campaign this week, unveiling a powerful remake of Bob Marley's iconic anthem One Love. Aiming to inspire hope and positivity during a time of uncertainty, the song features reworked verses co-written by Oakley Athletes. Australian BMX champion Caroline Buchanan, WNBA star Diamond DeShields, professional skateboarder Ryan Sheckler, Paralympic gold medalist Oksana Masters and World Surfing Champion Italo Ferreira feature in the clip. During the writing process, Oakley interviewed its global network of athletes to explore the unifying qualities of sport. The final result is a powerful short film that demonstrates sport's ability to push-through boundaries and overcome adversity, even during the toughest times.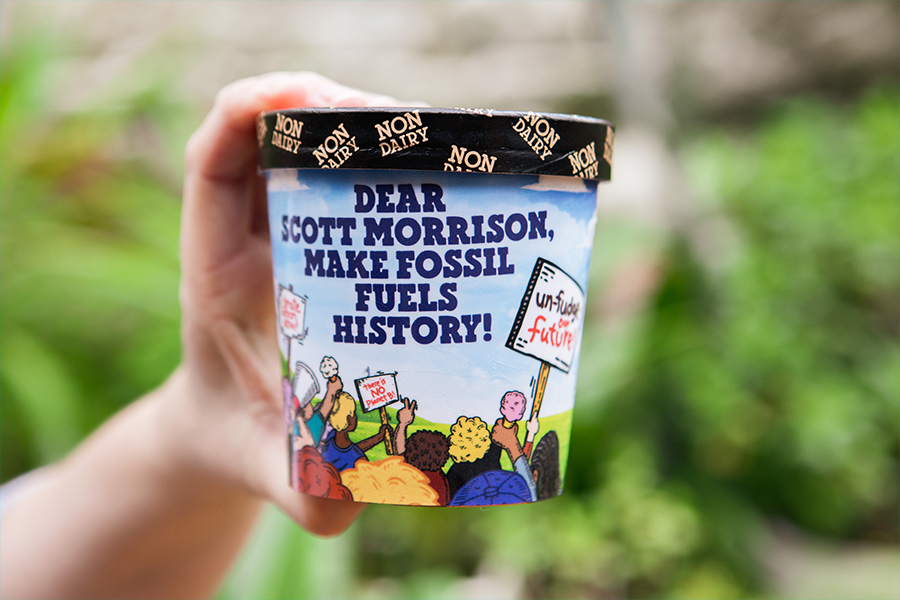 Ben & Jerry's Unfudge Our Future
Ice cream legends Ben & Jerry's aren't afraid to stand up for what they believe in. Over the years, the brand has been vocal about supporting marriage equality, sustainability and more recently, climate change. It's precisely why the brand has dopped it's new limited-edition flavour Unfudge Our Future, to urge Australia's leaders to tackle the growing environmental issue.
As the Federal Government prepares for a history-making economic reboot in the new Budget, Ben & Jerry's, alongside 350.org Australia and the Climate Council, have joined forces to demand greater investment in sustainability. A personalised pint of the new non-dairy flavour has been created for leaders Scott Morrison, Josh Frydenberg and Angus Taylor, specifically to bring action to the subject. The limited-edition flavour features a delicious combination of chocolate and peanut butter Non-Dairy ice cream, fudge brownies and peanut butter cookie dough, with a portion of proceeds from the pint going to 350.org Australia.
"Whilst climate change affects us all, it doesn't affect us all equally. Many of our communities are at an increased risk of a warming planet – and we have a responsibility to advocate for a new future," Steph Curley, Ben & Jerry's impact & activism manager said. "These are critical decisions that will impact Australia and our planet for generations to come. We've seen it's possible to redesign the way we live, and with enough people power – we can call on governments to rebuild for a cleaner, resilient and fairer future for everyone." Unfudge Our Future will be available in Ben & Jerry's Scoop Shops, grocery stores, via delivery services and various convenience retail outlets across the country.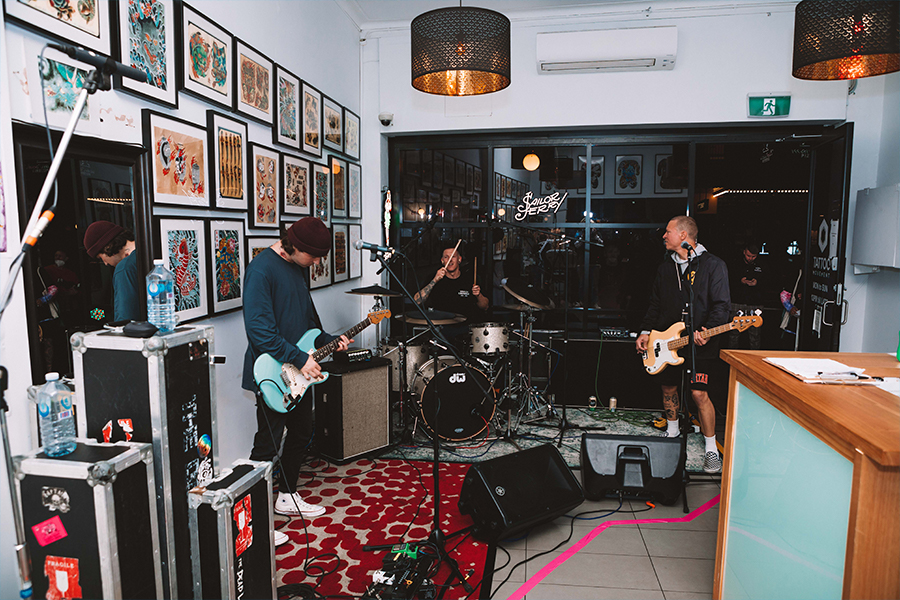 Tatts and Tunes with Sailor Jerry
The music industry has been hit pretty hard by the recent COVID-19 pandemic and to help the scene get back up to scratch, the legends over at Sailor Jerry are bringing back live independent music. The spiced rum icon has partnered with some of the best bands in the industry to provide unique and exclusive gigs with a twist – all delivered in a COVID-safe environment. Over the next month, music lovers will be invited to apply to attend the 'Sailor Jerry Sessions' – a series of free, intimate gigs in Sydney which have been created to get behind the city's music scene. Even better, fans that manage to snap up one of the limited tickets will also have the opportunity to score a new tattoo, a move that simultaneously helps the tattoo industry get back on its feet.
Sailor Jerry is kicking the event off with a bang, as well. Sydney punks The Dead Love launched the series on Wednesday and in an incredibly strange experience, the band performed live whilst simultaneously getting tattooed with classic Sailor Jerry Flash art.
I'll never forget the Aussie that came out of coma after 12 days to win a car on a scratch card and when he gets asked to re-enact it by a news channel, wins 250 grand 🍀 pic.twitter.com/qluuo5H1yb

— Levi (@PPVLevi) August 11, 2020
Bill Morgan's Best Day Ever
It's an old one but a good one. Back in 1998, truck driver Bill Morgan had the worst year of his life. The Aussie battler was in a truck accident which resulted in a heart attack, suffered a severe allergic reaction to the medication he was given, which saw him pronounced clinically dead for 14 minutes before he was revived, only to slip into a coma for 12 straight days. Doctors suggested they turn his life support off but Bill emerged victorious. Imagine his surprise a year later when the recovering truckie won a car worth $17,000 on a scratchie. Truly his luck had turned. The remarkable story was caught by a local news station, who asked Bill to reenact the win for a feel-good segment. To do so, cameras filmed Bill walking into the newsagent and buying a new ticket, which he then scratched, only this time he didn't win a car, he won $250,000. So good.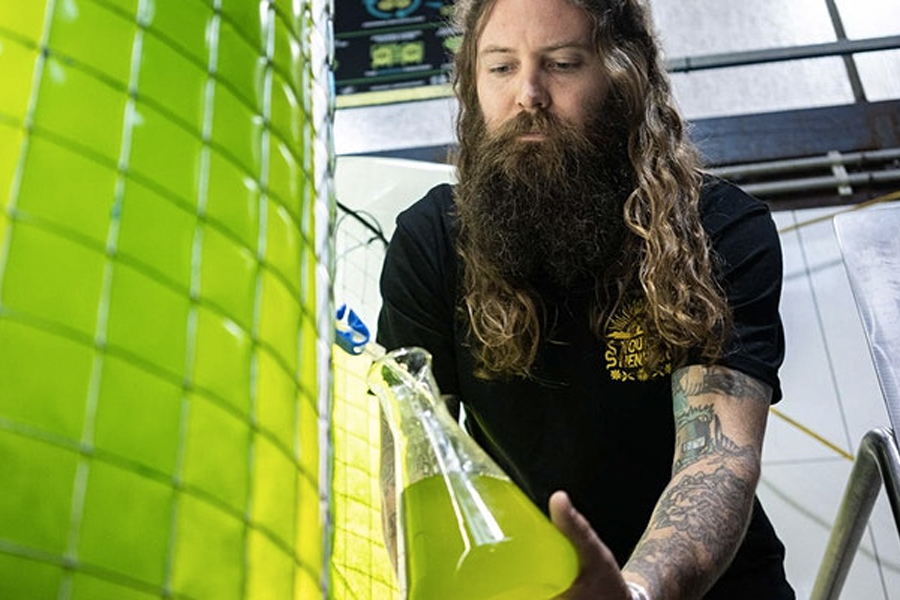 Beer & Algae: Brewing A Greener Future
For National Science Week (15-23 August), brew lords Young Henrys and UTS's Deep Green Biotech Hub have joined forces to host a virtual Science In Focus event: Beer & Algae: Brewing A Greener Future. The new event follows the brewery's sustained efforts to reduce its carbon emissions through a world-first solution using algae as a natural and efficient converter of turning carbon dioxide into oxygen. Beer & Algae: Brewing A Greener Future will offer information on how the fusion of brewing science and climate change innovation has led to an Australian-first, and how algae is changing the future of our planet. You can learn more about the event via the link below.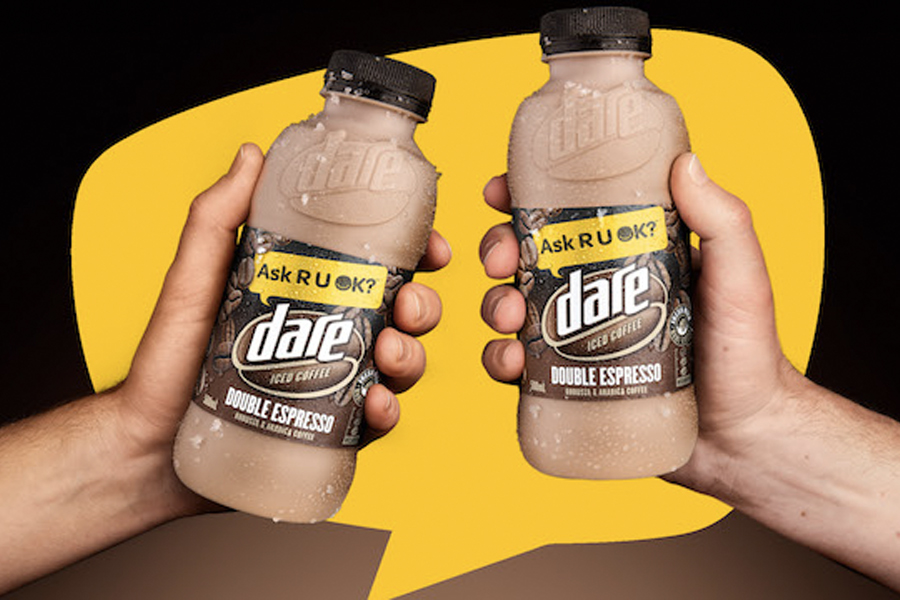 Dare Iced Coffee Partners with R U OK?
As every hungover man on Sunday morning would know, iced coffee is pretty much the cure for whatever ails you, but bean lords Dare know that there are some things a good brew can't fix. That's why the brand has partnered with Australian suicide prevention charity R U OK? to encourage Dare drinkers to provide support to mates and loved ones who may be doing it tough. The new three-year partnership kicks off with the announcement that 5,275,000 Dare 500ml core packs will carry the R U OK? message on the label, leading up the R U OK? Day on September 10.
"R U OK? aims to start life-changing conversations and create a more connected world. Dare has always been known for saying a 'Dare Fix'll Fix It'. But the truth is, a Dare fix can't fix many of life's challenges. But, thankfully, a conversation could," Kathy Karabatsus, Lion Dairy & Drinks managing director said. "We are extremely proud to partner with R U OK? and we hope that we will be able to encourage more people to start meaningful conversations with their mates and family."
You'll also like:
Feel-Good Friday: August 7 – Hugs, Drugs and Chicken Nuggs
Feel-Good Friday: July 31 – NBA Stars and Rice Cooking Faux Pas
Feel-Good Friday: July 24 – At-Home Doofs, DJs and DIY Dentistry