Feel-Good Friday: May 29 – Socks, Spreads and 3-Point Shots
Feeling fine and looking good? Must be Friday again. The week is drawing to a close and those final few hours are beginning to drag, but fear not, you are just a stone's throw away from Saturday. Do you know what that means? The sweet freedom of sun, sand and other S-words we can't think of right now. But before you fully engage in weekend mode, you have to get in the right frame of mind. To help gear you up for a bumper weekend, we've got a couple of stories that are sure to put a smile on your isolated face.
Here are 10 awesome stories from the past 7 days, all wrapped up in our Feel-Good Friday – May 29 edition.

Patty Mills Launches Team Mills Foundation
He's one of our greatest ever NBA exports and now Patty Mills is stepping up to the plate once again to champion indigenous development. The San Antonio Spurs champion is coming off one of his best NBA seasons, despite the disruption of COVID-19 and has just announced the formation of the Team Mills Foundation. The not for profit organisation is dedicated to supporting culture, diversity, women and underprivileged families across the globe. Through collaborative, community-focused initiatives, the Team Mills Foundation will help shed a spotlight on important causes and projects.
"I am incredibly excited to announce the launch of Team Mills Foundation; an organisation built on taking courageous and ongoing action to bring long-lasting improvement to people's lives." Mills said. "I play basketball, and I'm grateful for what the sport has provided for me and my family, but I'm even more appreciative for the voice and platform that has come along with it. It has allowed me to follow through with my successes on the court to inspire, support and make change in other people's lives, especially the ones who need it most."

Vegemite Wants You to be Australia's Cultural Ambassador
The Aussie icon is looking for a new leader. Vegemite has posted a job ad online for a new Cultural Ambassador of Australia, looking after the classic and contentious yeast spread. We're not actually sure what that means, but it certainly piqued our interest, not to mention a little nationalistic pride. So, what qualifications do you need to get the gig? According to Vegemite, the brand's ideal Cultural Ambassador for Australia must be proudly Australian, remembers who the Chk Chk Boom girl is and knows their way around a busted set of pluggers. Sounds like Warwick Capper might need to get his CV in order.

World's First Circular Essentials Brand Hits 30,000kgs Milestone
Over the last few years, we've seen a bunch of brands spruik the 'reuse, repurpose, recycle' mantra, but few have done so with the success that MANRAGS has. The world's first circular essentials brand is doing some amazing things to reverse the effects of fast-fashion in Australia. In fact, MANRAGS has just announced that it has saved 30,000kgs of textiles from landfill and it's already expecting to hit 100,000 before the end of the financial year.
---
Featured Video from Man of Many
---
To top it off, MANRAGS recently started an initiative called 'Clothing Recycling Collection', which allows Aussies to have 10kgs of clothing, linen and shoes collected from their front door, all to be reused. All that recycling, reusing and repurposing makes for a happy planet, and believe it or not, MANRAGS gear is actually pretty sick. If you want to up your underwear and sock game, check them out.
ADF Launches New Community Health Initiative
It's safe to say we've all been drinking a little more since isolation first started, but it's important to keep things in check, particularly if you are a dad. The Alcohol and Drug Foundation has unveiled new data that shows increased video catch-ups with friends, while fun have dramatically increased the amount of alcohol parents are drinking. What's scary about that is how quickly kids mimic that behaviour. In the ADF's new video campaign, you can even see one young fella profess he's been "sucking the guts out of a few cold ones". To curb excessive drinking among parents, the organisation has released a reflective new video campaign, which features as part of the 'You haven't been drinking alone' initiative. You can see the powerful video above.
You'll also like:
Feel-Good Friday – May 22: Pubs, Pies and Picasso
Feel-Good Friday – May 8: Doodles, Delivery and Dave Hughes
Feel-Good Friday – May 1: New Hires and Zoom Misfires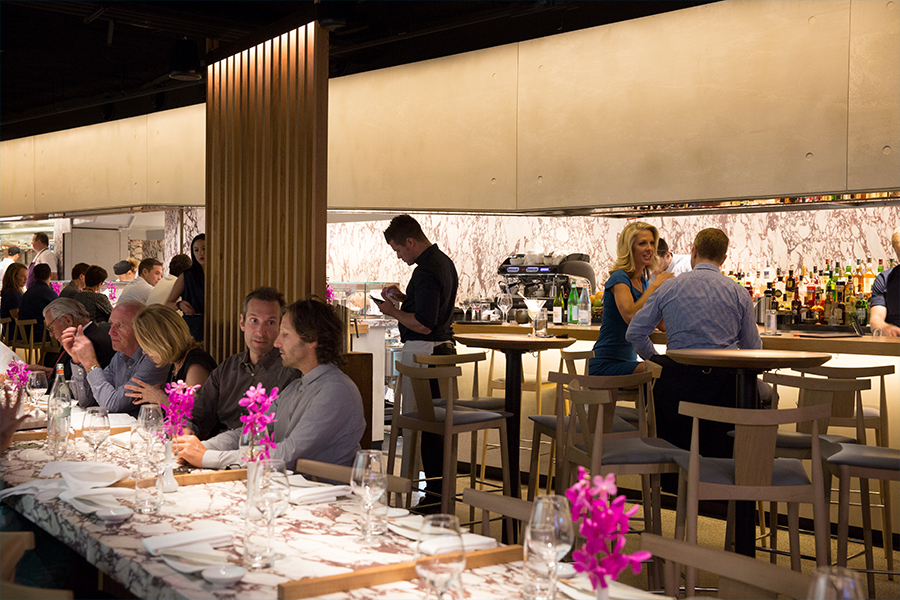 Merivale and Rockpool Reopen Restaurants
Hospitality giants Merivale and Rockpool Dining Group will finally be back up and running, with restaurants, bars and pubs serving up to 50 guests at a time as of June 1. "We are thrilled to be bringing more employees back to work and to be welcoming diners back to our restaurants, however, the re-opening of our venues will be slow and steady so we can take the very best of care of our guests and team members from a safe-dining perspective," Rockpool CEO Thomas Pash said.
The group's first restaurants will open on June 3, with Saké, El Camino Cantina, The Bavarian and Fratelli Fresh to kick off the reopening. For Merivale, a phased reopening is also on the cards.
"This is the best news we've had in months, and marks the real beginning to hospitality's road to recovery. I would like to commend the government who not only acted swiftly to protect our country but who are now also doing everything they can to help us safely reopen doors and rebuild the industry," Merivale CEO Justin Hemmes said. "Whilst we are still a little while away from operating all our venues at full capacity, the increase to 50 customers is a huge leap forward and one that will result in an exponential increase in employment".
Merivale's staple restaurants Bar Totti's, Coogee Pavilion (ground floor), Jimmy's Falafel, Mr. Wong, The Paddington are all open now, with The Allawah, Angel Hotel, Establishment Main Bar, The Grand, Hotel CBD, The Newport (Arms Bar only), The Royal Bondi, The Royal George, Tennyson Hotel, Totti's, Vic on the Park, Wynyard Hotel to open on Monday.

Photographer Offers Free Shoots for Reopening Businesses
How good is generosity? A photography studio in Surry Hills is offering free mini shoots for local businesses coming out of government-imposed hibernation. The inner-city Sydney area is home to a thriving cafe, bar and restaurant scene and was devastated by the COVID-19 lockdown restrictions. That's why Orlando Sydney is offering to help kick-start the post-pandemic industry.
"This initiative is to help local businesses promote themselves after lockdown. And it's nice to meet and network with our local business community," Orlando says. "A mini photoshoot at your retail shop or office in the local Surry Hills Sydney area. We can capture photos of your office, reception and merchandise. Take a few shots with or without staff and customers. And we'll take care of the image processing and optimisation."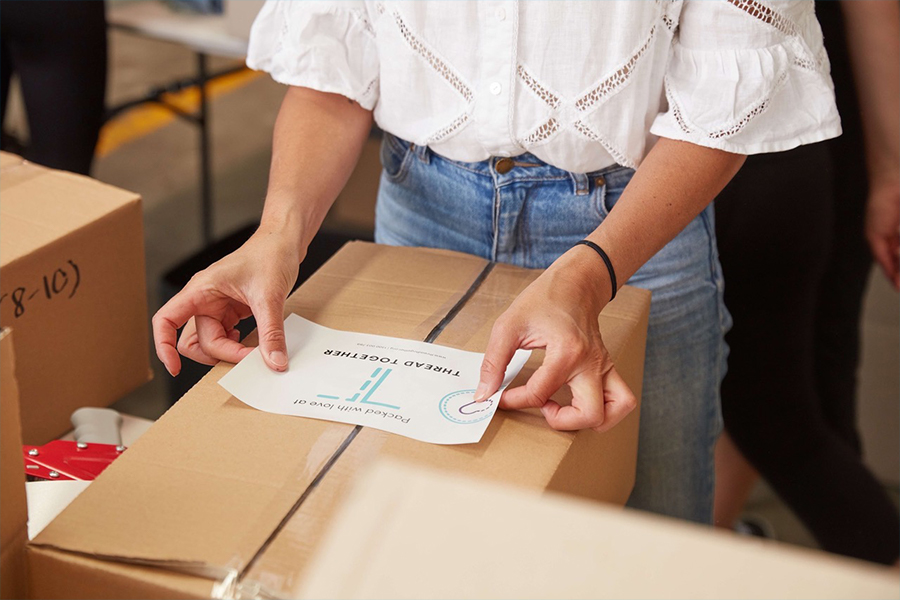 Afterpay Partners with Thread Together for Impacted Aussies
There's no denying 2020 has had its fair share of tragedy. To help make a difference, Buy-Now, Pay-Later business Afterpay has partnered with local charity Thread Together to provide some much-needed winter clothing for those less fortunate. Afterpay will be helping to raise funds by adding an optional $1 per transaction via its app and website, ensuring a minimum $200,000 will be donated each year. Once donated, Thread Together will use the money to help fund the sorting, picking and packing of clothing before it is sent to those in need.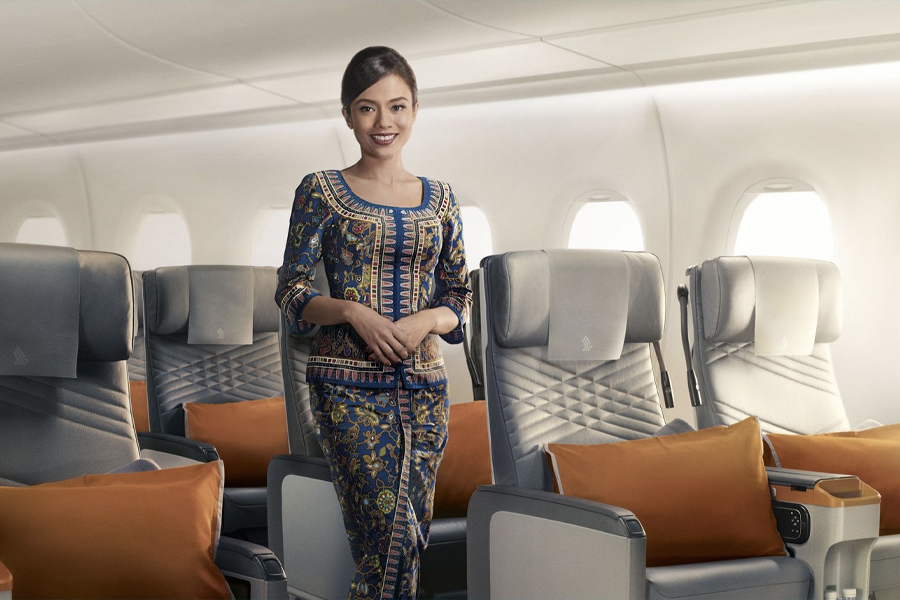 Singapore Airlines Increase Capacity for Aussies
Singapore Airlines has bumped up its cargo capacity into Australia by 500-tonnes a week, to help ensure key supply chains and trade channels remain open. That means Singapore Airlines will be operating 10 cargo-only flights per week using a passenger aircraft to Sydney and Melbourne and twice-weekly cargo-only passenger flights to Brisbane.
"Since the middle of March, Singapore Airlines has moved more than 3000-tonnes of Australian produce and essential manufacturing supplies to international markets, as well as enabled the delivery of essential medical supplies, such as masks, COVID-19 tests and other medical equipment into Australia," Philip Goh, Singapore Airlines regional vice president South-West Pacific said. "We will continue to work with the industry to supply capacity to move exports and imports through these tough times."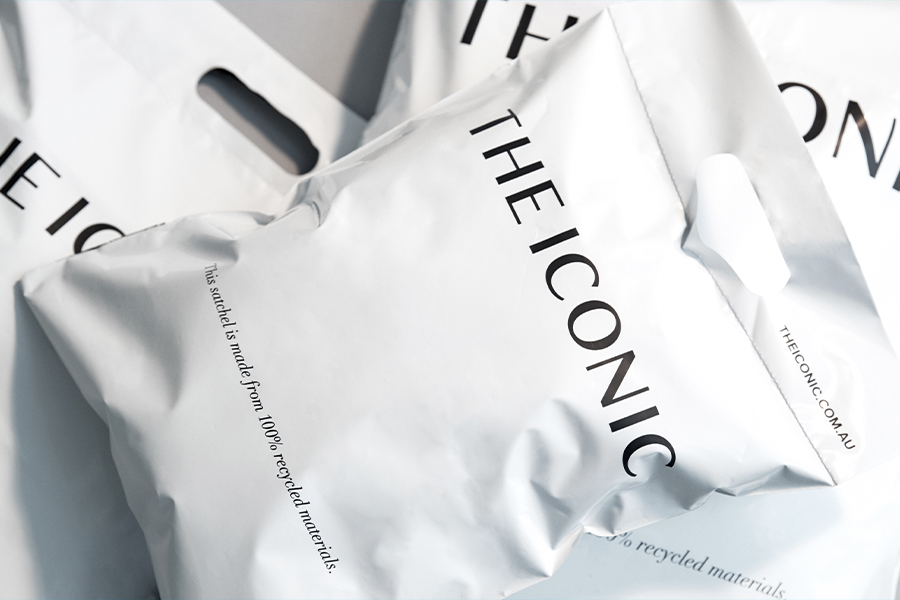 THE ICONIC Launches 100% Recycled Delivery Satchels
Australian online retail giant THE ICONIC has just announced it is moving to 100 per cent recycled plastic for its delivery satchels, a first from a major ANZ retailer. "Packaging is a huge part of our sustainability strategy and after a twelve-month search, we're incredibly proud to offer our customers and wider industry an improved satchel alternative," Jaana Quaintance-James, THE ICONIC's sustainability lead and global fashion group's chief sustainability officer said. "We know we still have more to do to successfully achieve all five of our 2022 packaging targets, and through our progress, we hope to encourage other large businesses to recognise their part in driving collective, actionable change."
It follows news that the brand had just secured its highest week of sales and traffic for all of 2020.
You'll also like:
Feel-Good Friday – May 22: Pubs, Pies and Picasso
Feel-Good Friday – May 8: Doodles, Delivery and Dave Hughes
Feel-Good Friday – May 1: New Hires and Zoom Misfires
---
Featured Video from Man of Many