Feel-Good Friday: October 15 – Stop PEP-11, Sea Shepard Clean Ups and Squid Game in Sydney
It's that time of the week. Nope, not time for Feel-Good Friday. Time for us to clock off and help myself to a couple of Friday frothies. Ok, fine. we'll finish the Feel-Good news for the week. First and foremost, check out our little write up on the Stop PEP-11 Bill. Educate yourself. Act. Because being a socially conscious and politically aware citizen is cool.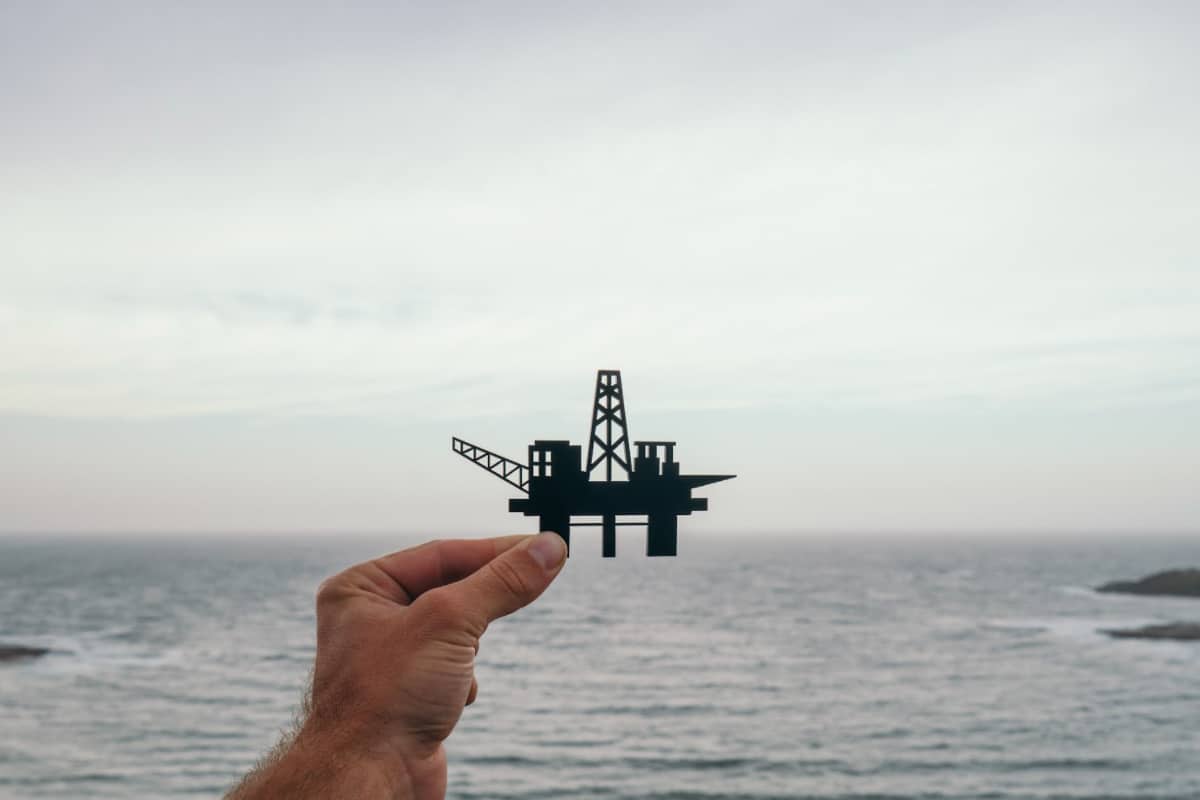 86% of Aussies DON'T Know what PEP-11 is
That's gotta change. PEP-11 stands for Petroleum Exploration Permit 11, a licence to drill for oil and gas just off the coast from Manly to Newcastle in New South Wales, a total of 4576 km, the equivalent to 83 Sydney Harbours. It's this licence that is currently being debated in parliament.
Over the last few years, there's been a lot of big wig bean counters from the fossil fuel industries applying for this permit with no consideration for the damage such exploration could reap upon the environment and the way of life for those who live on the east coast.
In some parts, PEP-11 comes within 6 kilometres of the shoreline. If fossil fuel companies are allowed to drill the ocean bed, this may lead to oil spills, gas leaks and could severely damage NSW's coastline, affecting the livelihoods and lifestyles of over 6 million Australians, and disrupting one of the world's largest whale migration routes.
Next Monday, Member of Parliament, Zali Steggall prepares to introduce the Offshore Petroleum and Greenhouse Gas Storage (Stopping PEP-11) Bill. If passed, it will ban offshore oil and gas drilling between the coastline of Manly all the way up to Newcastle. Sounds good, right?
Recently, a study was done by Surfrider Foundation Australia of 1,000+ Australians revealing that 86% of respondents were not aware of what PEP-11 was. When informed about the specifics of PEP-11, 75% did not want this project to go ahead. 89% of Australians believe the federal government should prioritise protecting the economic and environmental well-being of communities in the impacted PEP-11 region.
So unless you want to spend your Saturday's scrapping oil off baby seals. Spread the word and get PEP-11 out, sign and share the #STOPPEP11 petition calling on Parliament to pass the Stopping PEP-11 Bill. You can also write to your local MP expressing your concerns, as well as donate to our #STOPPEP11 campaign, with all proceeds going to our fight to protect the priceless beaches, environment and people of the NSW coastline.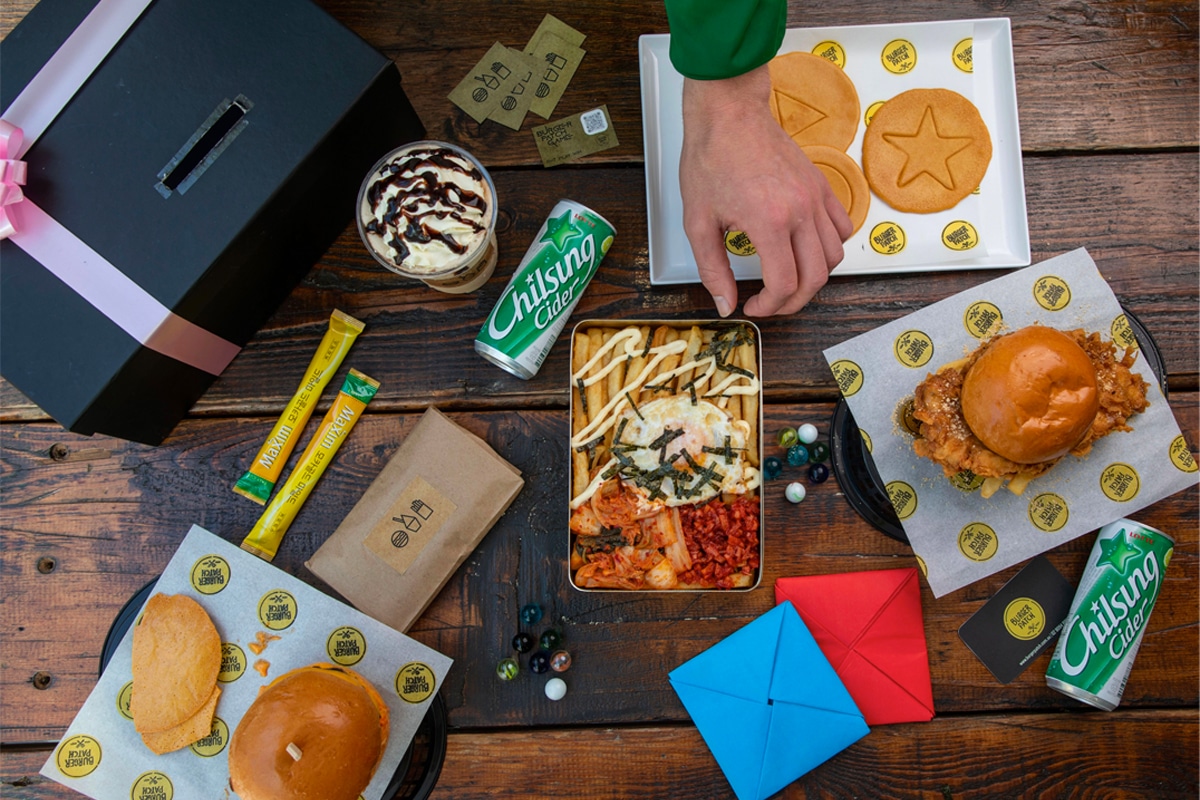 Burger Patch Brings the Squid Game to Chatswood
If you've ever been hungry in Chatswood, it's more than likely you've stopped by the irreverent Korean burger joint, Burger Patch. Now, as part of a month-long celebration of their Korean culture, Burger Patch is hosting you for Squid Game themed activities, food, prizes and heaps more!
The ultra-popular TV show Squid Game – amassing over 110 million views in less than a month – is the inspiration for this festival of all things Korean. But don't stress. Burger Patch isn't planning any to the death elimination rounds. If you lose, instead you just head back to the table and hook into your burger in peace. Isn't that lovely?
Each week will have its own designated theme. Lucky for you, we got an inside scoop on what's to come.
Week 1 kicks off this week and customers can play ODDS OR EVENS with the Burger Patch staff to win!
Week 2 will feature a real-life version of Red Light Green Light on the grass lawn at 5-6 PM each day.
Week 3 customers can make their own ddajki (paper flipping game) and challenge their staff – you'll get one shot to flip their ddakji so get your practice in.
Week 4 will be the hardest challenge – the dalgona candy. Choose your shape wisely but know, the harder the shape the bigger the prize!
For the first major prize, Burger Patch will be giving away 6 Squid Game Halloween Costumes just in time for Halloween. PLUS! Winners can choose their own player number to be printed on the front of their personalised tracksuit.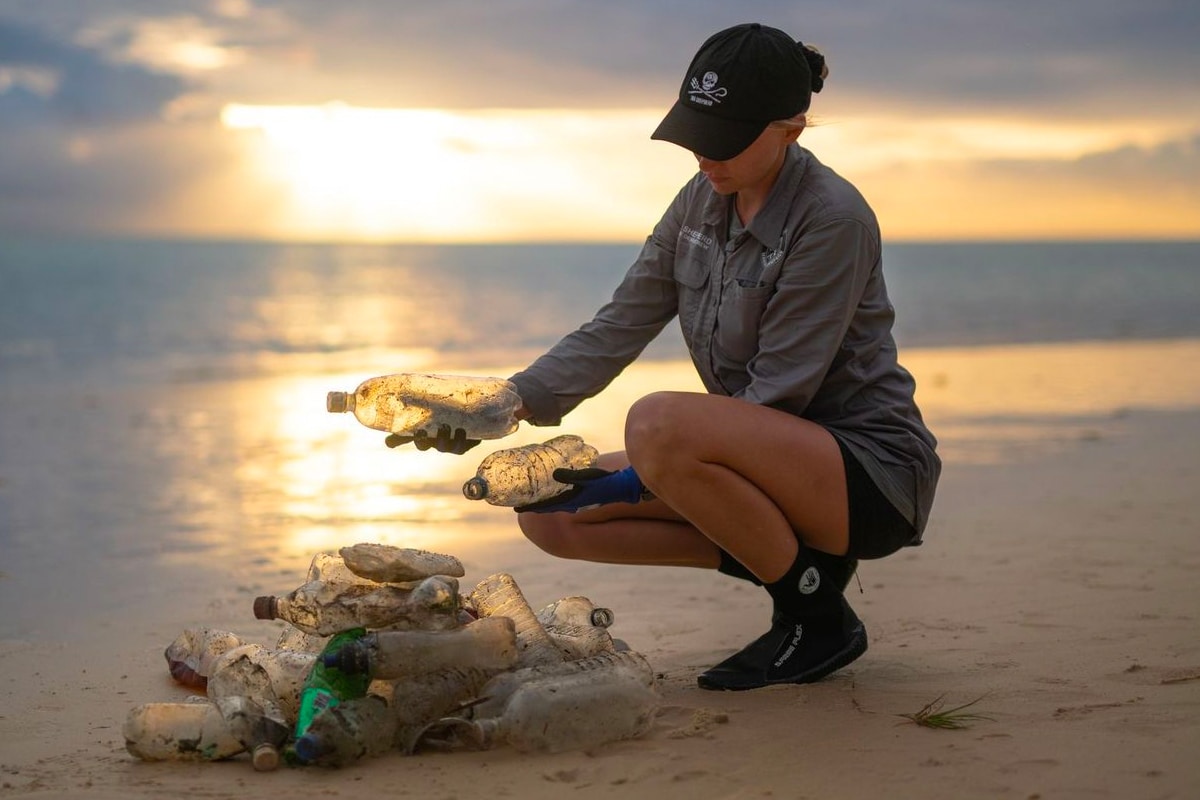 Sea Shephard Clocks Up 100 Clean-Ups for 2021
At the start of the year, Sea Shepard Australia set themselves an audacious goal; to conduct over 100 clean-ups in 2021. Now, in just October, Sea Shepard can raise their bat with their 100th cleanup done and dusted.
From the beach to the river, communities clean-ups have been hosted in cities and towns around Australia, with remote clean-ups taking place on islands off Brisbane, at Christmas Island in the Indian Ocean Territories, and at the World Heritage Listed Ningaloo. That equates to one clean-up every 2.5 days.
"Sea Shepherd is working with and supporting communities around Australia to protect beaches and waterways from increasing volumes of plastic pollution along our coastlines", said Sea Shepherd Australia's Marine Debris Campaigner Marina Hansen. "Our marine debris teams are committed to protecting their local beaches and bringing the community along the journey to a clean, safe and healthy ocean for marine life and for each other".
Findings from this data have revealed the top 10 polluting items to be:
Plastic bits & pieces (hard & solid) including microplastics
Plastic film remnants (bits of plastic bag, wrap etc)
Cigarette butts & filters
Foam insulation & packaging (whole & remnants)
Plastic packaging food (wrap, packets, containers)
Paper & cardboard packaging
Glass or ceramic broken
Straws, confection sticks, cups, plates & cutlery
Lids & tops, pump spray, flow restrictor & similar
Rope & net scraps less than 1 metre
If we're all honest with ourselves, we could do a lot more to look after our beautiful beaches and waterways. It's been a challenging year for all but this milestone for Sea Shepard Australia clearly illustrates the power of direct action and the passion of their volunteers.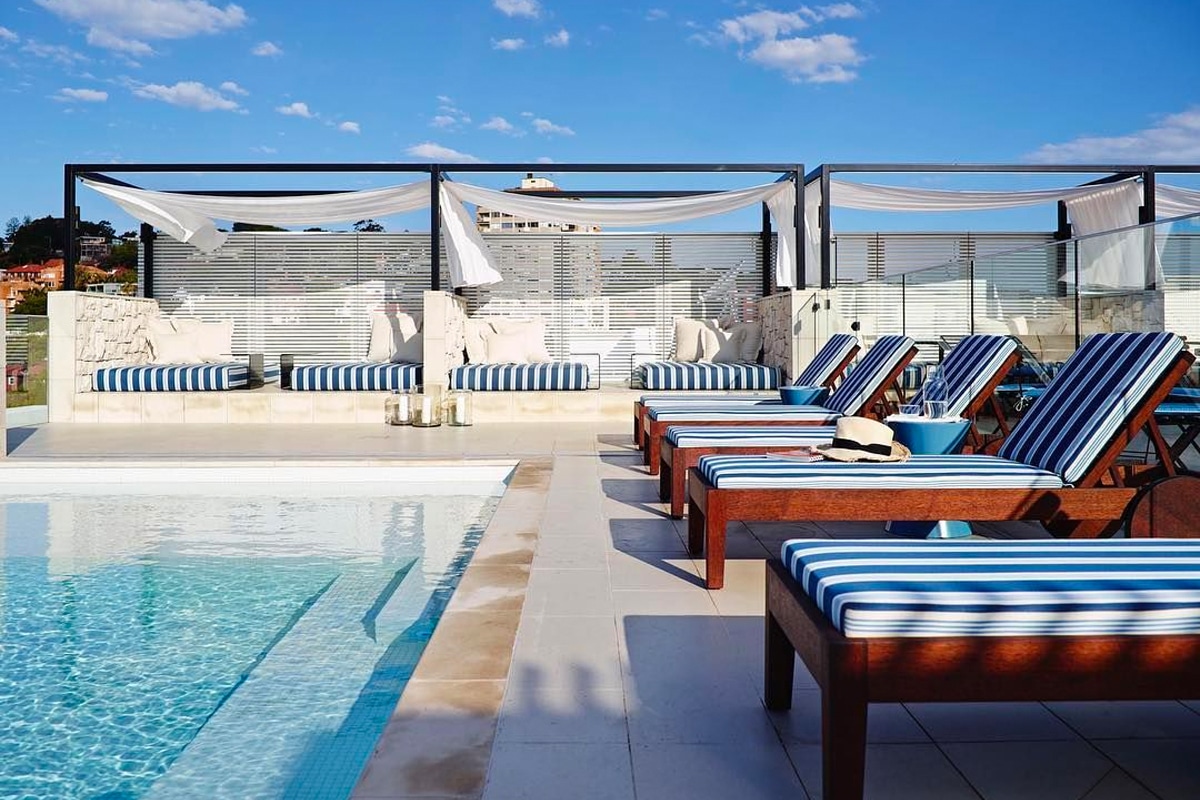 IHG Hotels and Resorts Kickstarts Travel Giving Away 52 Weekend Stays
We're free to travel as of November 1st and IHG Hotels and Resorts want to get you traveling ASAP. To help kickstart the process, the global hospitality brand is inviting travellers to book a long-awaited summer escape and be in the running to win one of 52 weekends away.
Marking the launch of their summer campaign, the competition will give 52 lucky winners the chance to take a loved one away on one of 52 fabulous weekends, choosing from IHG's properties, including InterContinental Hotels & Resorts, the brand new Kimpton Sydney Hotel, Crowne Plaza Hotels & Resorts, voco Hotels, Hotel Indigo, Holiday Inn and Holiday Inn Express.
Whether it's you and the misso's anniversary, and you want to indulge in the food, wine and culture in Hobart, or maybe you're celebrating one of the missed milestone birthdays in the Hunter Valley vineyards. IHG has you covered. Check out one of their 50 hotels in Australia, New Zealand and the South Pacific.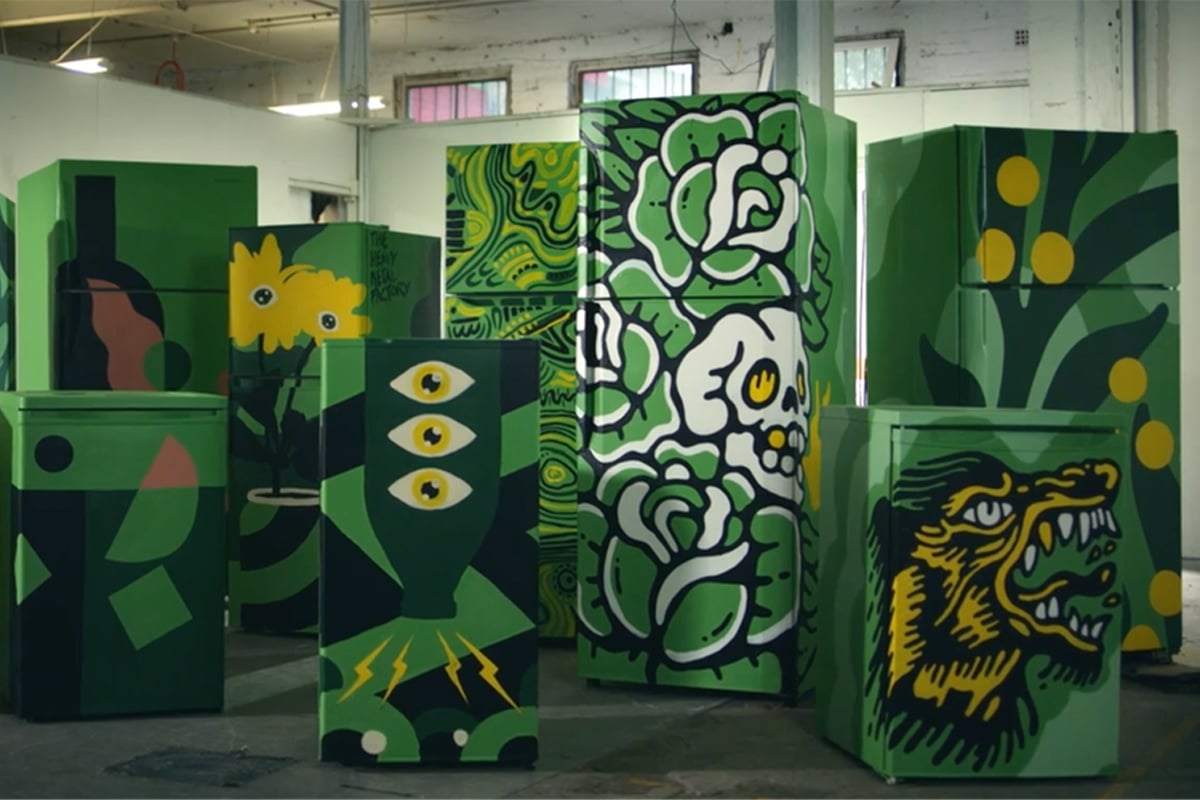 The Bottle-O Enlists Aussie Artists to Love Up Forgotton Fridges
As part of its all-new 'Fridge O-dopotion program', The Bottle-O has enlisted a selection of Aussie artists to rescue some old whitegoods and give them a new life as gorgeous drinks fridges. After a little repair, a little love and each of the old fridges are good as new.
The five talented artists selected by The Bottle-O include Pabs, Nico, Kim Siew, Lachlan Heavymetal and Sindy Sinn. Challenged to revamp the fridges with colourful designs, the program also serves to give these artists some much-needed work at a time when exhibitions and online sales are at an all-time low.
A new way for audiences to connect with art, when you're getting rid of your next fridge, take it off the kerb, keep it out of the landfill and give it to the fellas at The Bottle-O Fridge O-dopotion program.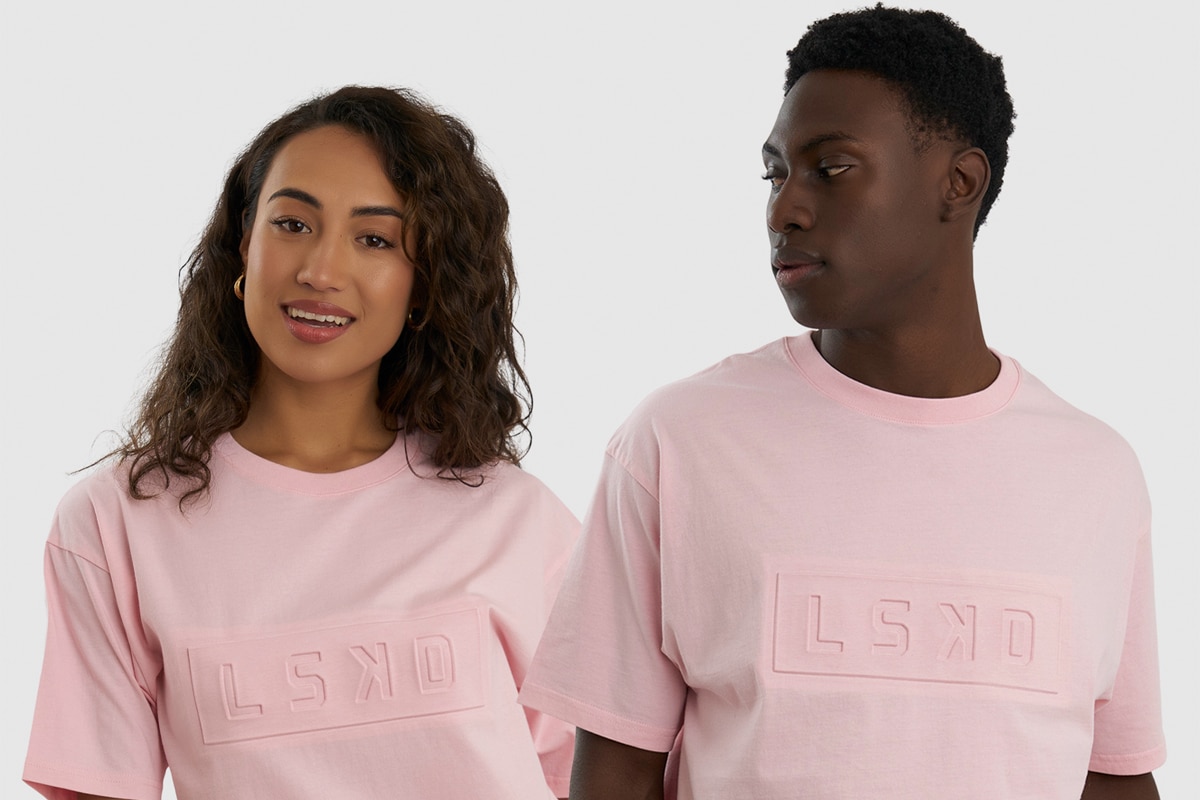 LSKD Releases New Collection to Raise Funds for The National Breast Cancer Foundation
Sadly, 1 in 8 women will be diagnosed with breast cancer in her lifetime. It is the most commonly diagnosed cancer in Australia. The National Breast Cancer Foundation (NBCF) has been fighting to raise awareness and education for the early detection of breast cancer since 1991. Promoting regular testing and providing underprivileged women access to mammogram screening exams is what the NBCF is all about; giving women the best chance for early detection and informed treatment.
To support and promote Breast Cancer Awareness Month, LSKD have teamed up with NBCF to release 23 new styles of pink sportswear and streetwear for both men and women. The collection will drop at 6pm tonight, with a percentage of proceeds going to NBCF. LSKD hope to raise over $25,000 for the cause in just a couple of days.