Feel-Good Friday: March 24 – Ready, Willing and Able
Ladies and gentlemen, gather 'round and prepare to have your spirits lifted. It's been a wild ride this week, with Playboy announcing its OnlyFans competitor and Ferrari unveiling the stunning Roman Spider. But amidst all the chaos, there's been a surge of ultimate vibes brewing in the Feel-Good Friday department. So, take a break, grab a cold beverage, and get ready to dive into all its wholesome glory.
You'll also love:
Feel-Good Friday: March 10 – Milestones
Feel-Good Friday: February 24 – Bare it All
Feel-Good Friday: February 17 – We Like to Party
Dylon Alcott's Ability Fest Returns this Saturday
Get ready for an unforgettable music experience at Ability Fest! The all-inclusive festival, created by tennis champ and Paralympic gold medalist Dylan Alcott, is back on Saturday, March 25th, thanks to the support of the Victorian Government. Featuring two stages, the festival welcomes guests and artists of all abilities to come and party at Birrarung Marr. With the help of Untitled Group, the festival has an amazing lineup of musicians, including Hilltop Hoods, Sampa the Great, MashdNKutcher, Meg Mac, and many others.
But Ability Fest is much more than just a music festival. It's also an opportunity to make a difference, as 100% of the proceeds go towards the Dylan Alcott Foundation, which helps young Australians with disabilities. And thanks to the festival's focus on accessibility, everyone can enjoy the experience, with features like elevated viewing platforms, quiet zones, sensory areas, companion ticketing, and sign language interpreters. Plus, with sponsors like ANZ, Kia, and Nike, attendees can look forward to exciting giveaways and exclusive merchandise. So grab some last minutes tickets now before they all sell out.
Game On Cancer Day Unites Gamers to Support Cancer Research
Australian charity Cure Cancer is throwing its first-ever Game On Cancer Day charity drive weekend from March 24th to 26th. They want to raise some cash to fund cancer research, and loads of creators (including TGG and Aliythia) will be doing their thing on Tiltify to help out. There's also gonna be an online auction with some epic prizes from Game On Cancer's partners, like a massive 75-inch TCL C735 QLED 4K Android TV and signed gear from UFC Middle Rob Whittaker. All the donations from the event will go towards funding Dr. Chen Li's research on triple-negative breast cancer. Cure Cancer wants to raise $100,000 to help fund Li's project for a year. So far, Game On Cancer has already raised over $750,000 AUD for cancer research. Viewers can show their support by following Game On Cancer® on Twitter, joining them on Discord, and most importantly tuning into Game On Cancer Day and donating.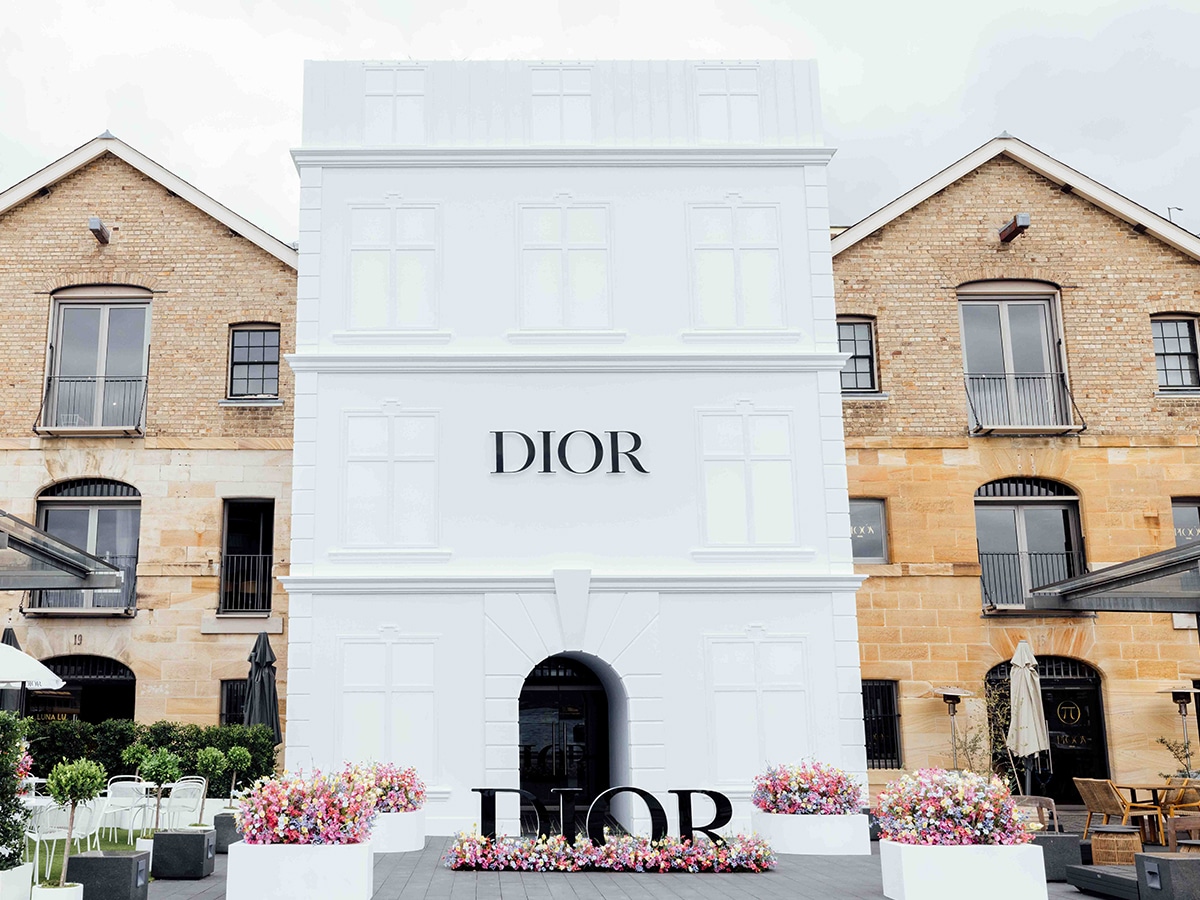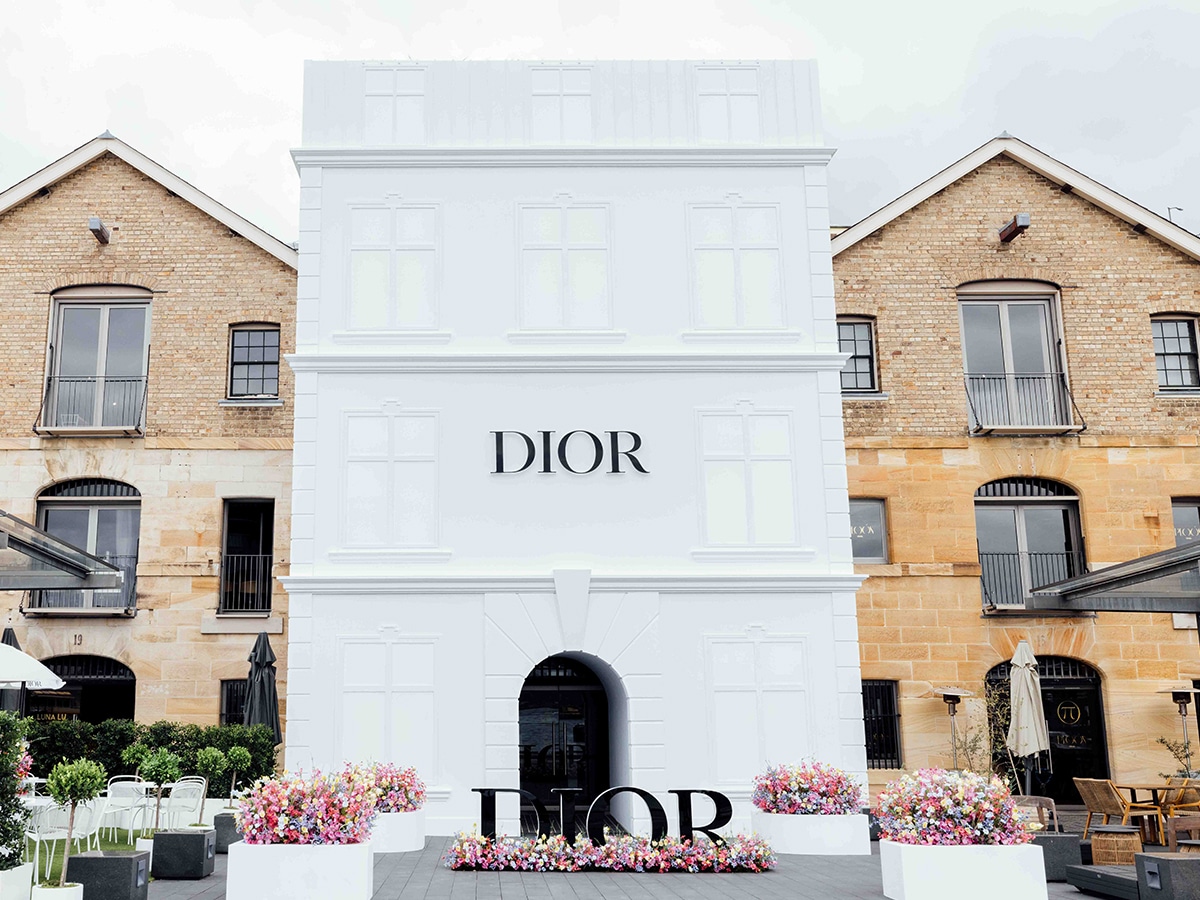 Dior Beauty Unveils 30 Montaigne Pop-Up Apartment in Sydney
Parfums Christian Dior is bringing its legendary and historic Maison to Sydney, Australia for the first time, with the unveiling of the 30 Montaigne pop-up apartment. From March 23 to 26, visitors can immerse themselves in the world of Dior through luxurious exhibits of the house's timeless beauty icons across fragrance, makeup, skincare, and La Collection Privée. Furthermore, each room in the apartment tells a unique sensory story, represented through flowers, colour, sound, and artistry, creating an unparalleled design event.
Visitors can discover Dior beauty icons displayed alongside new product previews in the highly interactive and shoppable environment. Bespoke engraving, personalization, and dedicated consultation services will be offered to visitors looking to add a personal touch to their experience. Additionally, the house of Dior will unveil Café Dior, an epicurean experience specially conceived for the occasion, offering gourmet creations that reinterpret Dior iconography close to Monsieur Dior's heart.
Kickstart Your Weekend With A Cold Brew Negroni for National Cocktail Day
Get ready to raise a glass, because it's National Cocktail Day today. And what better way to celebrate than with a De'Longhi Cold Brew Negroni – a fresh take on a classic cocktail. This drink is perfect for those of us who love complex and nuanced coffee flavours. Luckily, the De'Longhi La Specialist Maestro with Cold Brew can whip it up in under 5 minutes – no more waiting around for 15-24 hours for your cold brew to brew. Here's what you need: a single shot of cold brew, 30ml of Campari, 30ml of gin, 45ml of vermouth, orange rind to garnish, and a large ice cube. To make it, place the ice cube in your glass, pour the cold brew, Campari, gin, and vermouth on top, and add a twist of orange rind to garnish. Indulge!
Sydney Motorsport Park Event Raises Funds for Make a Wish Foundation
Midnight Events recently organized the Race to Raise event at Sydney Motorsport Park to support the Make a Wish Foundation, and it was a huge success. Over 120 people showed up to contribute to the noble cause, and the children from The Kids Cancer Project and Make a Wish Foundation got to experience the thrill of the race with some of the most prestigious and rare cars, thanks to McCarrolls Body and Paint. The auctioned experiences, art, and items raised a substantial amount of money for the Make a Wish Foundation, and Driving Solutions played a vital role in the event's success. The evening was filled with excitement and memorable moments, including a private lap on the track from Highway Patrol, which was a highlight for the kids. Bravo, petrol heads.
Messina and LEKKER are Offering Free Gelato Bike Rides
To enhance the LEKKER test ride experience, Gelato Messina is offering 1 free scoop of ice cream with every test ride booked between 15 March – Sunday 9 April (inclusive). To make it even better, LEKKER has prepared predetermined bike routes from their stores in Sydney, Melbourne and Brisbane which will guide test riders to their nearest Gelato Messina Store. Additionally, each test bike will be set up with a Quad Lock so riders can easily house their phone and enjoy a safe ride. So enjoy an afternoon ride with LEKKER along with a complimentary Messina gelato scoop. Delicious.
From Chafe to Champ: The Rise of Step-One Undies and Why Everyone's Jumping on Board
Are you tired of chafing ruining your day? Fear not, for Step One Undies has become the knight in shining armour for your downstairs department. Created by Aussie entrepreneur Greg Taylor, these undies have become a cult favourite across Australia, the UK, and the US, with one pair sold every 8 seconds. After experiencing unbearable chafing while hiking in New Zealand, Taylor went on a quest for a solution but was disappointed to find none. So, he decided to take matters into his own hands (and pants) and create the ultimate boxer briefs made from UltraGlyde material to prevent irritation and certified organic bamboo to keep your nether regions dry and fresh.
Not only are these undies top-notch, but Taylor's commitment to ethical production and sustainability is impressive. Step One works only with factories that do not use child labor and provide fair wages and working conditions, and they use 100% organically grown and FSC certified bamboo to make their fabrics. Plus, their packaging is 100% certified home compostable. Taylor's dedication to both product and ethical production has allowed Step One to take over 6% of the Australian men's underwear market share in just four years. With Step One, you'll never have to worry about chafing again, and you'll be supporting a company that cares about people and the planet.
You'll also love:
Feel-Good Friday: March 10 – Milestones
Feel-Good Friday: February 24 – Bare it All
Feel-Good Friday: February 17 – We Like to Party