15 Best Brazilian Jiu Jitsu Gyms in Sydney
Whether you're an aspiring world champion or just want a more exciting way to get fit, the best Brazilian Jiu-Jitsu gyms in Sydney have you covered. This form of mixed martial arts is an increasingly popular activity that melds fitness, competition, strategy, technique and group fun with an intense workout for the whole body. However, it also helps to sharpen the mind by offering hundreds of moves and countermoves in just the first few years of training. These are the places we recommend heading to first if you want to try BJJ.
Best Jiu Jitsu in Sydney at a Glance
Here are the highlights from our list:
Now we've had a look at our favourites, let's check out the complete list.
RELATED: These are the best boxing gyms in Sydney to try out.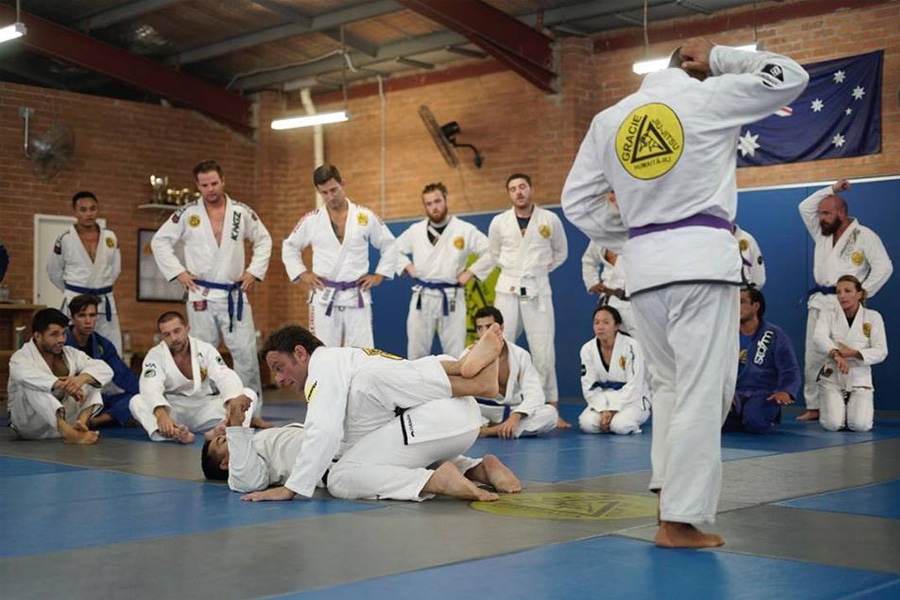 1. Gracie Brazilian Jiu Jitsu
Gracie Brazilian Jiu Jitsu is a well-known institution not just in Sydney, but also across the world. Founder and headman, Bruno Panno, received his back belt and teaching qualifications directly from the very people who developed BJJ in Rio de Janeiro. As such, a visit here allows you to learn straight from the bird's sleeper hold. They have multiple locations across Sydney from the Central Coast to Campbelltown, with their headquarters in Alexandria as listed below.
Address: 3/576 Botany Rd, Alexandria NSW 2015
Hours: Mon-Thur 11am-8pm, Fri 11am-7:30pm, Sat 9-11am
Phone: 0404 708 385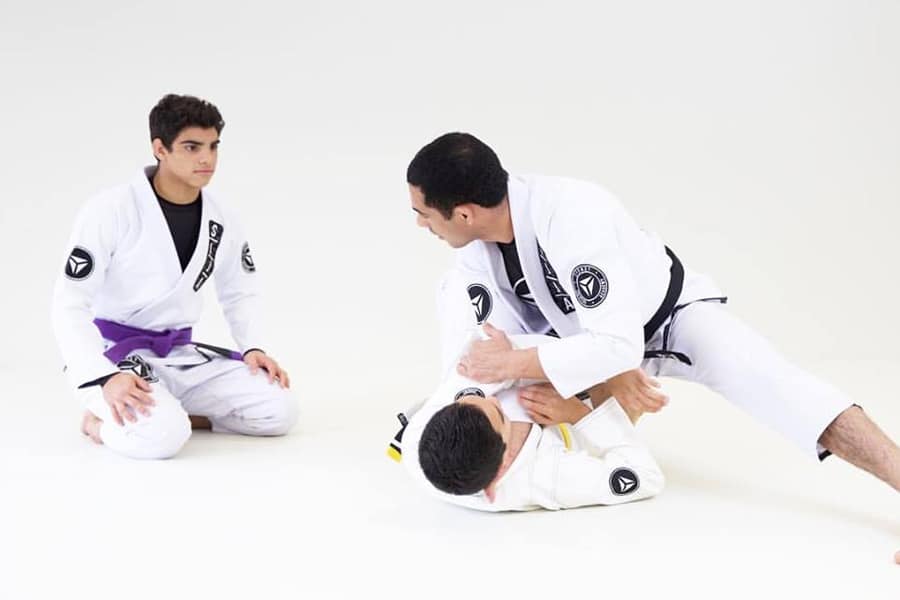 2. SJJA Crows Nest
Train on some of the best facilities in the country at Sydney Jiu Jitsu Academy in Crows Nest. A 180m2 mat with subflooring and anti-impact cushioning is just the beginning. Pair this with the coaching of 2nd degree Black Belt and world champion, Bruno Alves, and you've got a top-tier training ground for any aspiring BJJ Sydney master.
Address: 51 Hume St, Crows Nest NSW 2065
Hours: Mon-Thur 6:30am-9pm, Fri 6:30am-8pm, Sat 9am-4:20pm, Sun 9-11:30am
Phone: 0401 388 963
---
Featured Video from Man of Many
---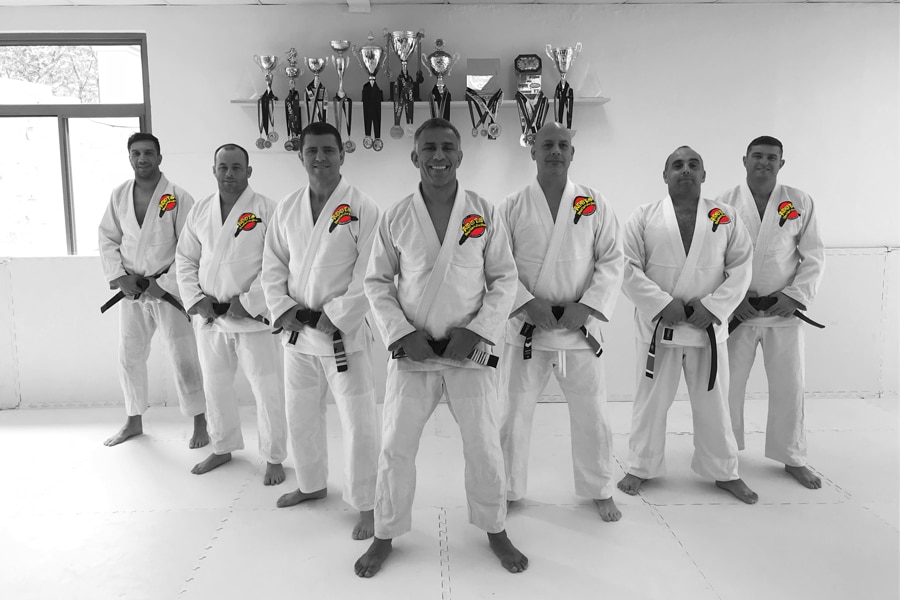 3. ROOTS Brazilian Jiu-Jitsu
Head instructor at ROOTS Brazilian Jiu-Jitsu, Paulo Guimares, is a 5th-degree black belt, former Brazilian army close combat and self-defence instructor, founder and director of the NSW Brazilian Jiu Jitsu Federation, and former professional surfer and pilot. In other words, the passion and knowledge found at one of their multiple Sydney locations is unparalleled. Roots was the first Brazilian Jiu-Jitsu in Sydney to be opened by a Brazilian black belt, but it'll likely be the last one you visit.
Located in: Westfield Warringah Mall
Address: 2/16 Dale St, Brookvale NSW 2100
Hours: Mon-Fri 6am-8:30pm, Sat 8am-1pm
Phone: 0420 989 937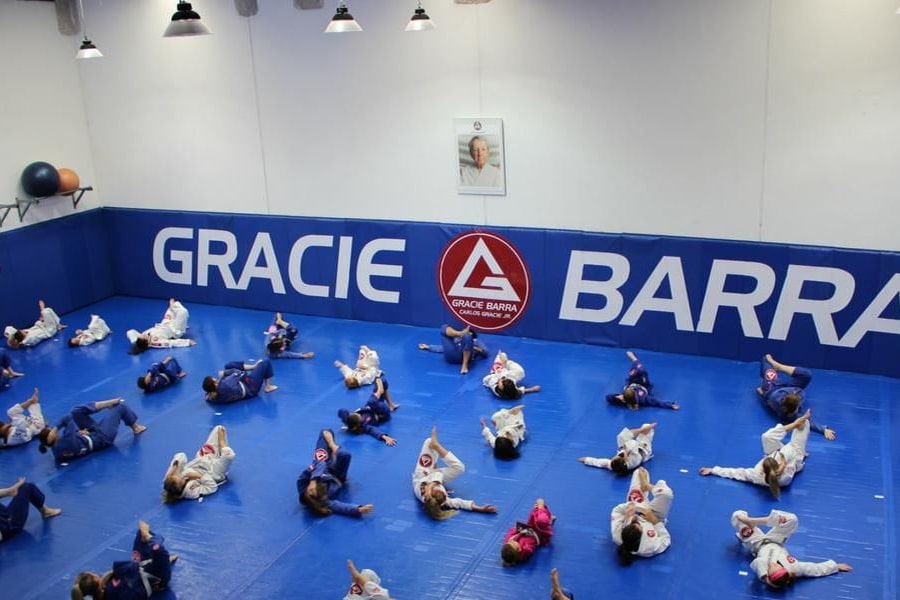 4. Gracie Barra Bondi
If you want to challenge yourself with the highest level of Brazilian Jiu Jitsu, Gracie Barra is the BJJ Sydney gym for you. Master Carlos Gracie Jr developed the class program, the son of the Great Grand Master Carlos, founder of Brazilian Jiu Jitsu. Make the most of the two mat areas, one of which is 170m2.
Address: 183, Suite 102, LEVEL 1/193 Oxford St, Bondi Junction NSW 2022
Hours: Mon & Weds 11:30am-9pm, Tues & Thur 6am-9pm, Fri 3:30-9pm, Sat 8am-4pm
Phone: 0436 011 777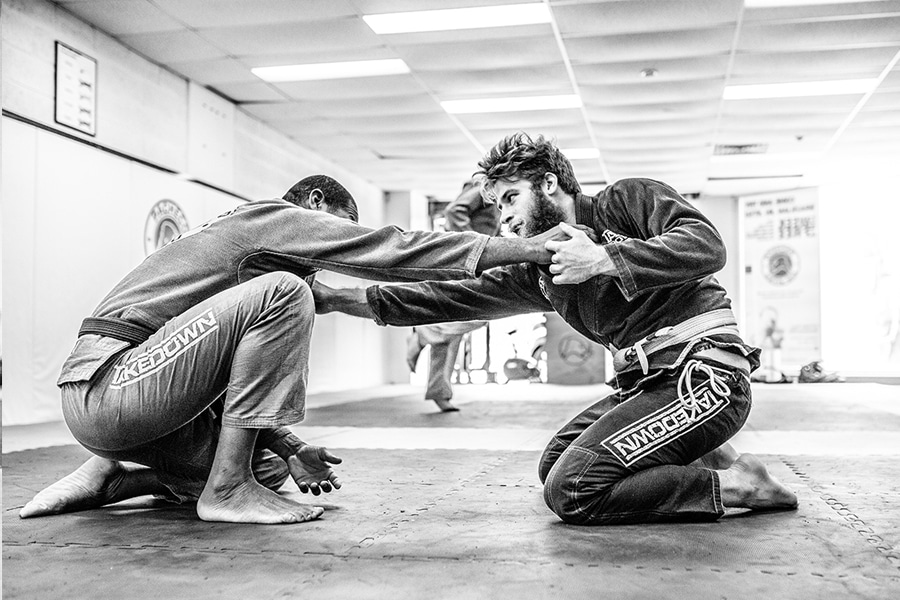 5. Pacheco Jiu-Jitsu
Classes at Pacheco Jiu-Jitsu are limited to just 20 people, meaning you'll have plenty of practice time and individual attention. And of course, another black belt and certified self-defence instructor, Diogenes Pacheco is the head of this top-notch Jiu-Jitsu Sydney gym.
Address: 5/1 Vuko Pl, Warriewood NSW 2102
Hours: Mon 11:45am-1pm & 4:15-8pm, Tues-Thur 6:30-7:30am & 11:45am-1pm & 4:15-7:30pm, Fri 4:15-7pm, Sat 10am-12pm, Sun 7-8:30pm
Phone: 0421 239 137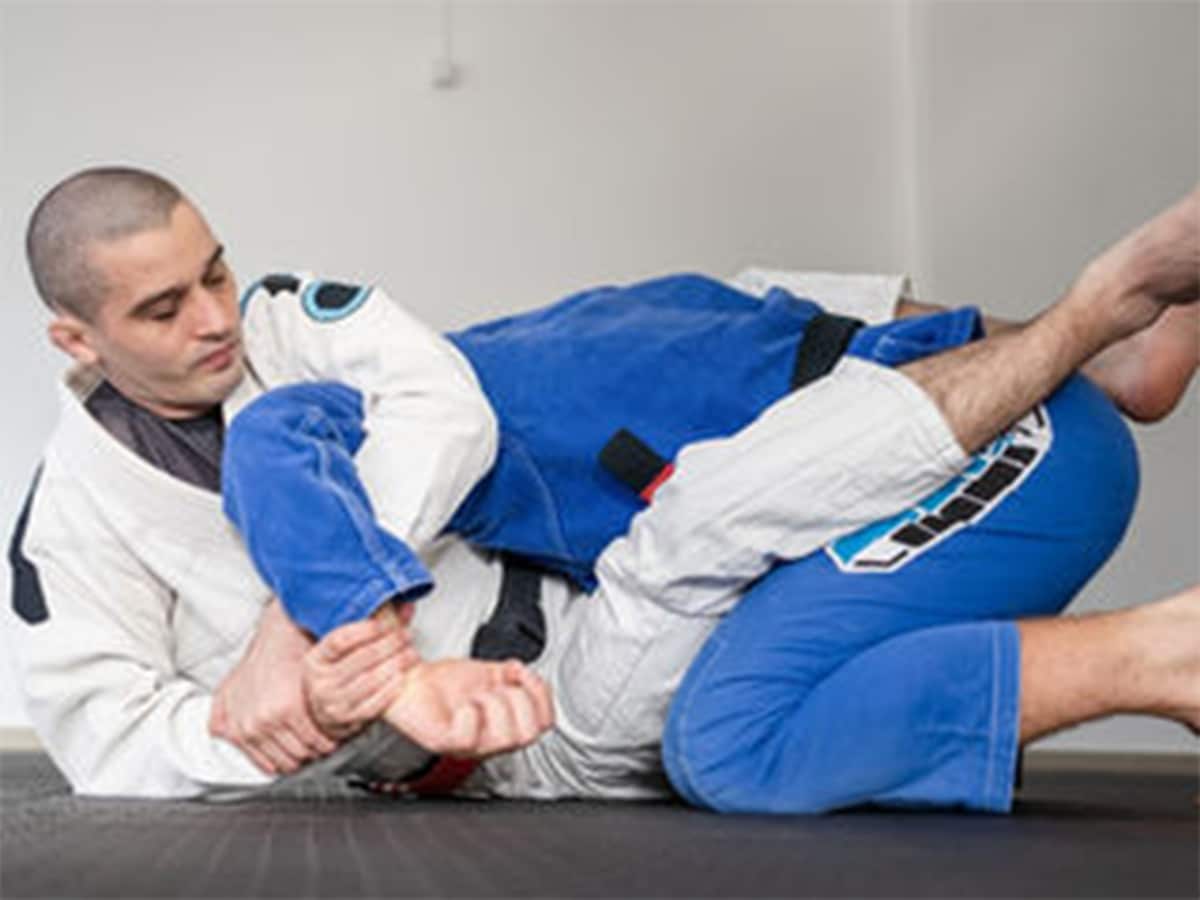 6. Locals Jiu Jitsu
With two locations across Sydney – Maroubra and Zetland – Locals is a great place to start your BJJ journey with classes designed for all age groups. These folks focus on developing fitness as much as mental health with discipline and confidence working hand in hand with self-defence.
Address: 64 Epsom Rd, Zetland NSW 2017
Hours: Mon-Fri 6am-9pm, Sat 8-11am
Phone: 0444 502 787
7. Team Perosh Mixed Martial Arts
Learn an arm lock from 4th degree BJJ Black Belt superstar Anthony Perosh at Team Parosh (aka SPMA). Former UFC Heavyweight fighter, Perosh is passionate about passing on his skills in a friendly environment to spread the skills of Jiu Jitsu in Sydney.
Address: Ground Floor/97 Queens Rd, Five Dock NSW 2046
Hours: Mon & Wed 1-10pm, Tues & Thurs 10am-10pm, Fri 1-8pm, Sat 9:30am-1:30pm, Sun 2-4pm
Phone: 02) 9715 3100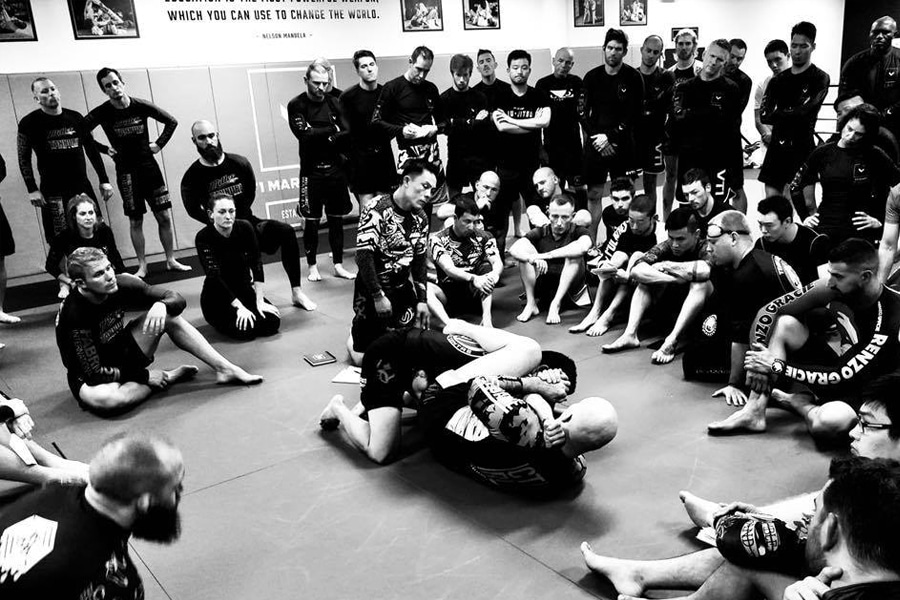 8. VT1 Martial Arts Academy
With a suite of international coaches, each of whom has competed at an international level, it's fair to say there's a significant amount of experience to go around at VT1. Co-founder Liam Resnekov is a Gracie Hamaita Jiu Jitsu Black Belt, meaning you'll jump up your belt colour in no time at all after visiting this Brazilian Jiu Jitsu in Sydney.
Located in: Chatswood Business Park
Address: 19b/390 Eastern Valley Way, Chatswood NSW 2067
Hours: Mon-Thur 2-9pm, Sat 8am-12:30pm
Phone: (02) 9417 1001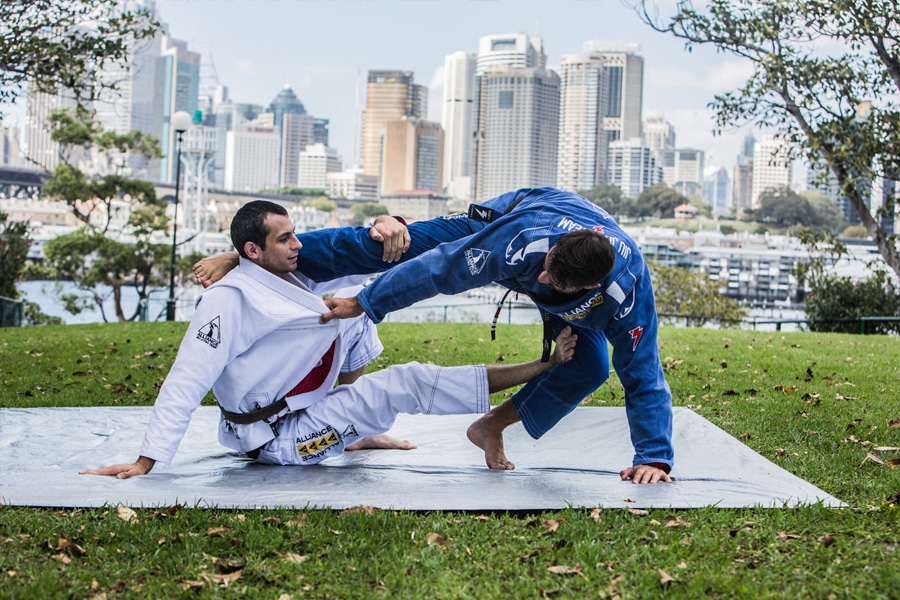 9. Alliance Jiu Jitsu Northern Beaches
Adam Childs is the only non-native South American to have taught at the prestigious Alliance headquarters in Sao Paulo, Brazil. He is a BJJ black belt under Alliance head coach Fabio Gurgel and founded Alliance Sydney in August 2018. Speaking both Portuguese and English, Childs brings the nuances of traditional Brazilian Jiu Jitsu to Sydney to every visitor that side steps through their doors.
Address: Shop 2/378 Sydney Rd, Balgowlah NSW 2093
Hours: Mon-Fri 7am-8:30pm Sat 9-11am
Phone: 0416 505 897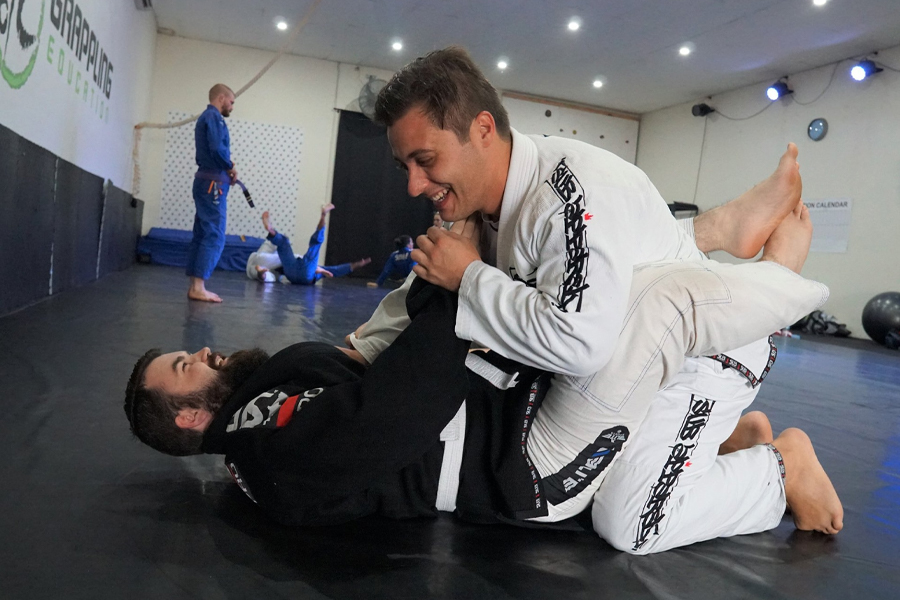 10. Grappling Education
Located in Kogarah, Grappling Education is a studio led by BJJ & Judo Black Belt, Keller Locke-Sodhi. As an ADCC Oceania Trails Champion, multi-time Pan Pacific Champion, and former member of the Australian Judo team, Keller and his lineup of coaches offer a wealth of experience and knowledge. This Sydney BJJ studio caters to both men and women, along with beginner and experienced classes.
Address: 45 Princes Hwy, Kogarah NSW 2217
Hours: Mon-Fri 9am-9pm, Sat 9am-1pm
Phone: 1300 068 528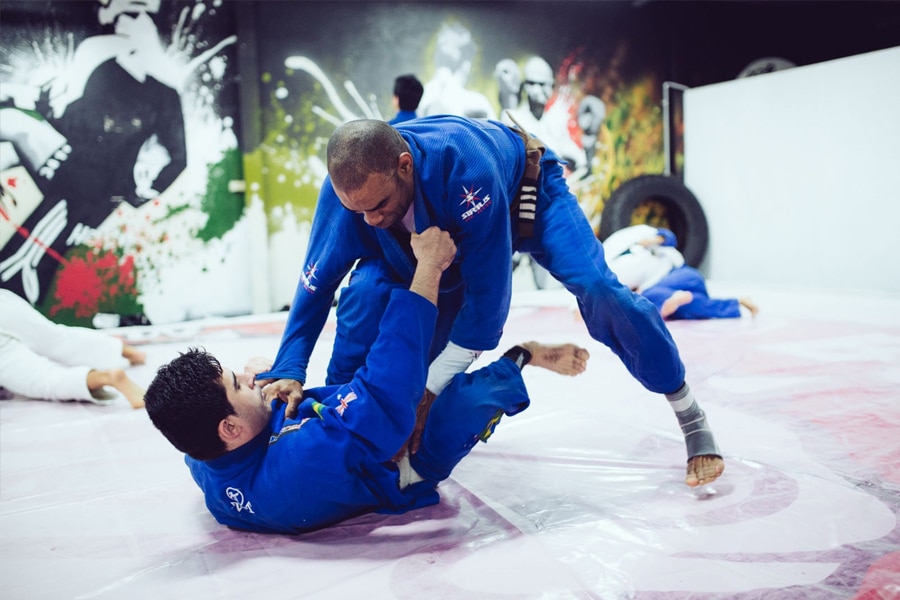 11. Bulldog Gym Parramatta
Bulldog Gym offers a variety of classes for every skill level. They offer group fitness classes, combat sports creation, competition and personal training. With world-class trainers and a huge space filled with top-notch equipment, you'll be reaching your fitness or competition goals in no time.
Address: 90 Victoria Rd, North Parramatta NSW 2151
Hours: Mon-Fri 4-8pm, Sat 9-11am
Phone: 0400 715 007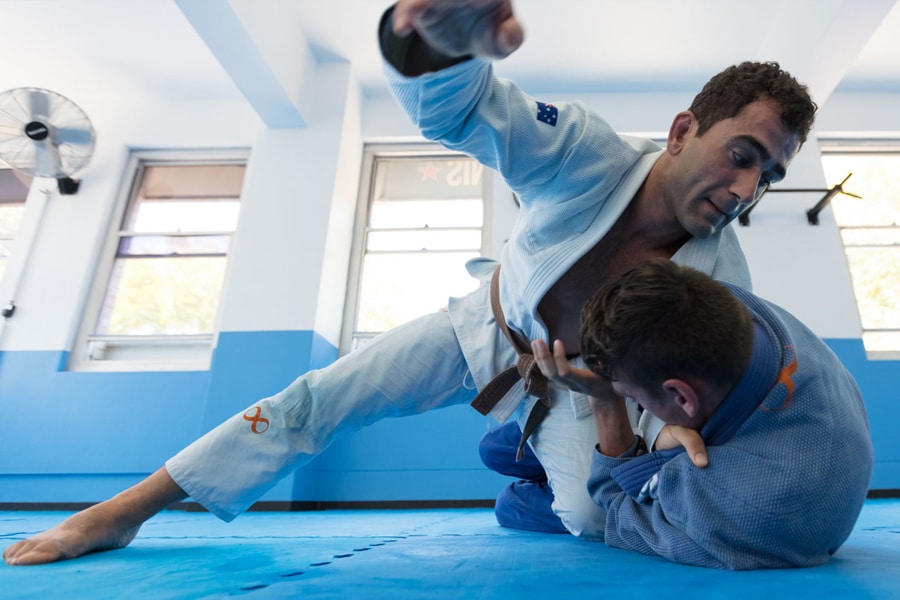 12. Higher Jiu Jitsu Sydney City
If you're after a self-defence Gracie Jiu Jitsu in Sydney, look no further than Higher Jiu Jitsu. The professional trainers will teach you how to use leverage, understand body mechanics and help you study BJJ in a safe, friendly environment. This venue is Sydney's Pedro Sauer Jiu Jitsu Association representative, so you know their sleeper holds aren't just for looks.
Address: Riley St &, Cathedral St, Woolloomooloo NSW 2000
Hours: Mon-Fri 6:30am-9pm, Sat 9am-2pm, Sunn 10am-12pm
Phone: 0415 644 011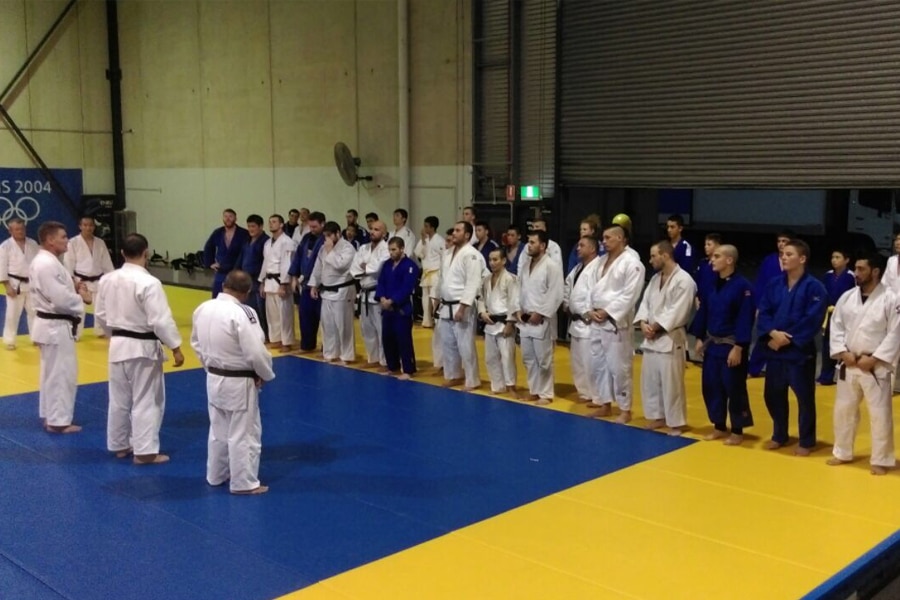 13. Zenbu Judo Club and Brazilian Jiu-Jitsu
When it comes to Brazilian jiu-jitsu, Sydney has a wide range of gym options. Offering one of the largest gyms for BJJ in Sydney, Zenbu will help you find your inner (jiu-jitsu) zen. They have a sprung floor, a fast tatami surface and a 24-hour gym. Head instructor, Diego Barreto, is a black belt, two-time Brazilian Jiu-Jitsu Sau Paulo State Champion and Hawaiian Champion.
Located in: Slough Business Park
Address: 44/2 Slough Ave, Silverwater NSW 2128
Phone: 0414 594 106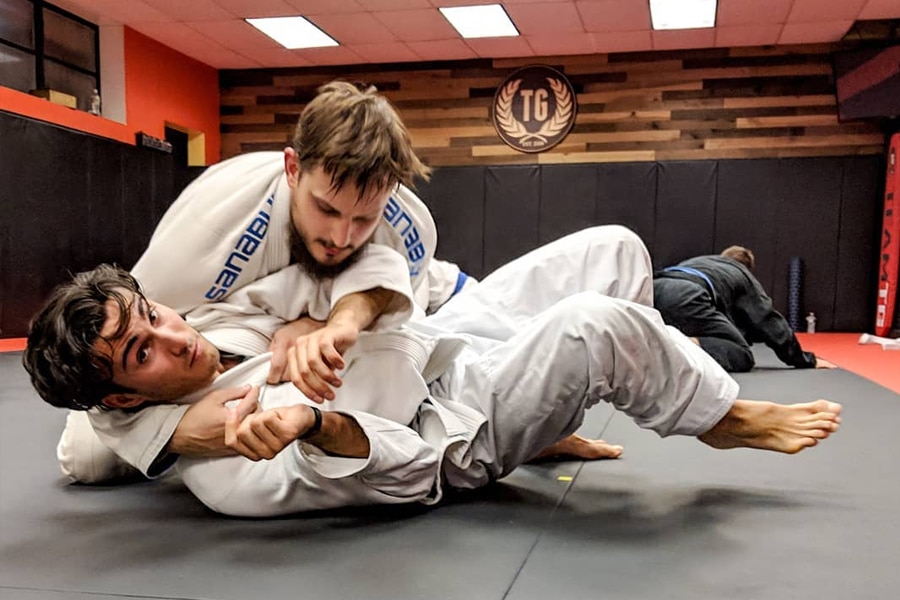 14. Training Grounds
If the larger group BJJ sessions don't appeal to you, the small and friendly environment of Training Grounds in Drummoyne might be the way to kick-start your fitness regime. They offer beginner to advanced classes of jiu jitsu in Sydney and have a specific focus on your individual needs.
Address: 382 Pacific Hwy, Crows Nest NSW 2065
Hours: Mon-Thur 6am-8pm, Fri 6am-7pm, Sat 8am-12pm, Sun 5-7pm
Phone: 0403 810 739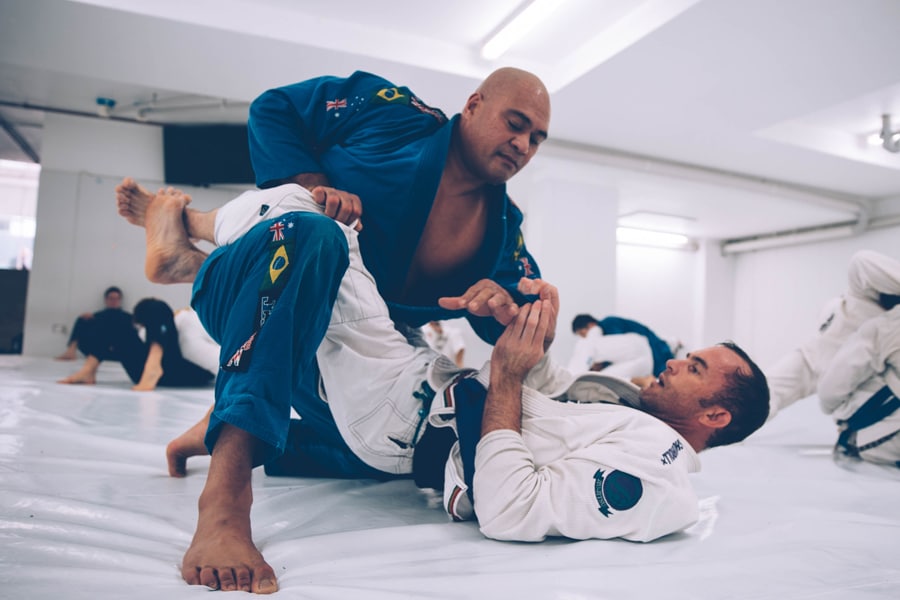 15. myBrazilian Jiu Jitsu Team
With over 60 classes and 280m2 of mat space, everyone can create their own personalised program of jiu jitsu – hence the name My BJJ. Furthermore, all instructors are available for one-on-one sessions, and they even have multiple locations. Becoming a BJJ pro doesn't get much easier than this.
Address: Shop 20/119-125 Parramatta Rd, Camperdown NSW 2050
Hours: Mon-Fri 6am-2pm & 3:30-9pm, Sat 7am-2pm & 3:30-8pm, Sun 10am-12pm
Phone: 0406 456 766
Your Sydney BJJ FAQs Answered
What is the difference between Jiu Jitsu and Brazilian Jiu Jitsu?
Japanese Jujitsu is suitable for traditional real-life combat situations whereas Brazillian Jiu-Jitsu has more of a focus on grappling and is primarily used for sport.
At what age should you start Jiu Jitsu?
Jiu-Jitsu is healthy to start as a regular activity at a younger age of 5-7 years with proper supervision and training.
What is the point of Jiu-Jitsu?
BJJ focuses on getting your opponent to the ground with several techniques and submissions.
---
Featured Video from Man of Many