Expert Reveals What Really Happens When You Let Your Fitness Slip
This article features advice and insights from Michelle Furniss, a qualified group fitness instructor and Chief Commercial Officer of Health & Fitness, ANZ at Xplor Technologies.
If you've spent months in the gym, weighing your chicken breast and measuring out macros like an obsessed fanatic, chances are, lockdowns have done you dirty. With little access to the gym or traditional strength training equipment, the prospect of making gains seems all-too far away. Sure, you're still able to go for a run or punch out some push-ups, but nothing compares to strapping on a triple-plate bar and tearing some muscle fibres. In fact, it's that very process that has led many fitness junkies to step away from exercise altogether, falling into a sluggish pattern of eating, sleeping, working and repeating. But while a few extra pounds isn't great for the ego, the implications could be far worse.
You'll also like:
The Lockdown Mental Health Checklist Every Australian Needs to Read
9 Best No-Equipment Home Workouts For Men
What are Non-Essential Services? A Full List of Australia's Essential Businesses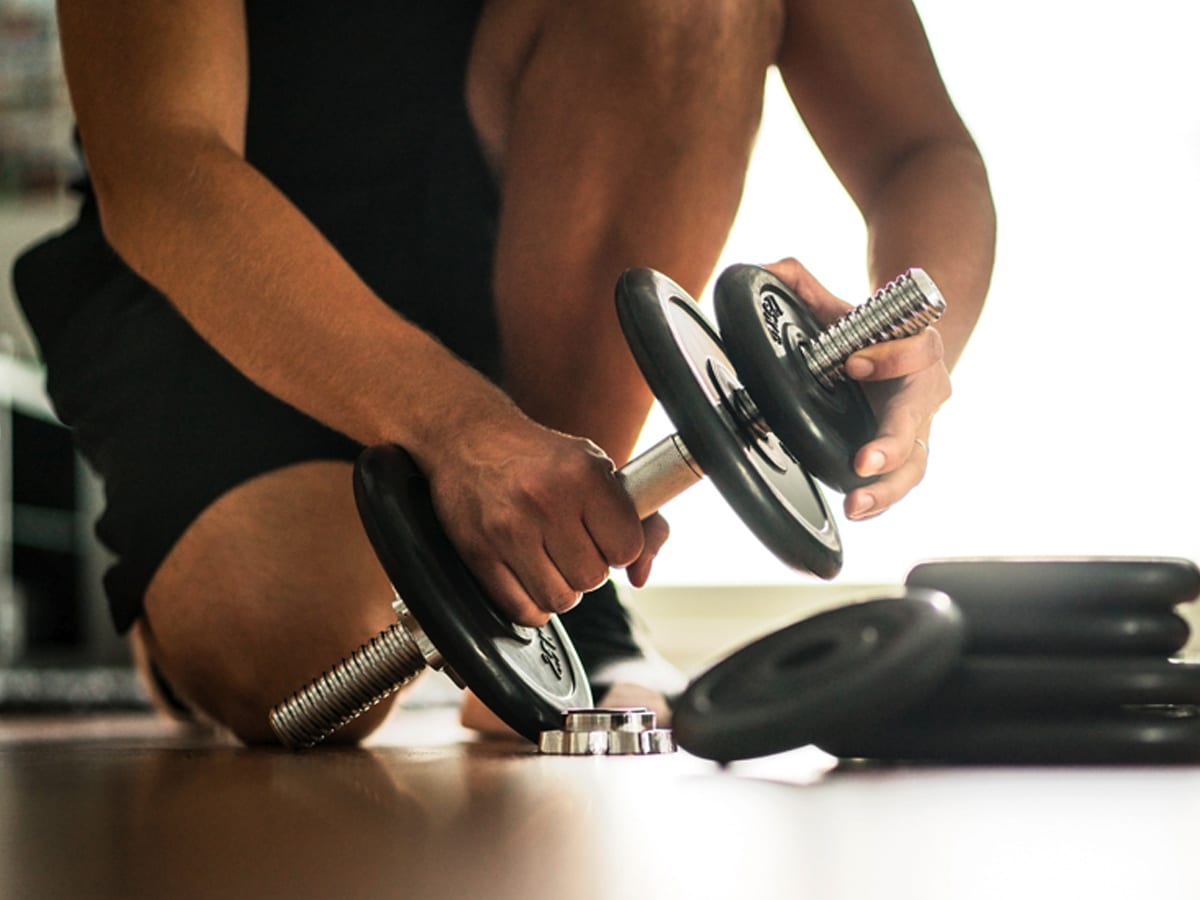 Use It or Lose It
According to a 2013 study by the Sport Performance Research Institute New Zealand, athletes start to lose their muscle strength in about three weeks if they're not working out, and it's even faster for the average Joe. The study also revealed that athletes typically lose less overall muscle strength during a break than nonathletes. Considering Sydney is entering its ninth week of lockdown and the rest of the country not too far behind, the statistics don't bode well for Australians. In fact, Michelle Furniss, qualified group fitness instructor and Chief Commercial Officer of Health & Fitness, ANZ at Xplor Technologies said the recent change in routine has thrown athletes of all experience levels out of kilter.
"In a physical sense, from as little as two weeks, you can begin to lose aerobic and cardiovascular fitness, and within two to four weeks, muscle tone also starts to decline," the fitness expert tells Man of Many.
It's not the only concern. While on one side, the routine of fitness and physical exercise is easy to slip out, the consumption of food and intake of nutrients we're used to consuming is a habit that is hard to shake. Instances where we note a decrease in one and maintenance in the other are cause for concern.
"As you continue to consume the same amount of calories without working out, weight gain is also a concern and may become more visible," Furniss says. "As the uncertainty around lockdowns continues, not staying physically fit throughout this period may further increase your risk of health issues including cardiovascular disease and high blood pressure."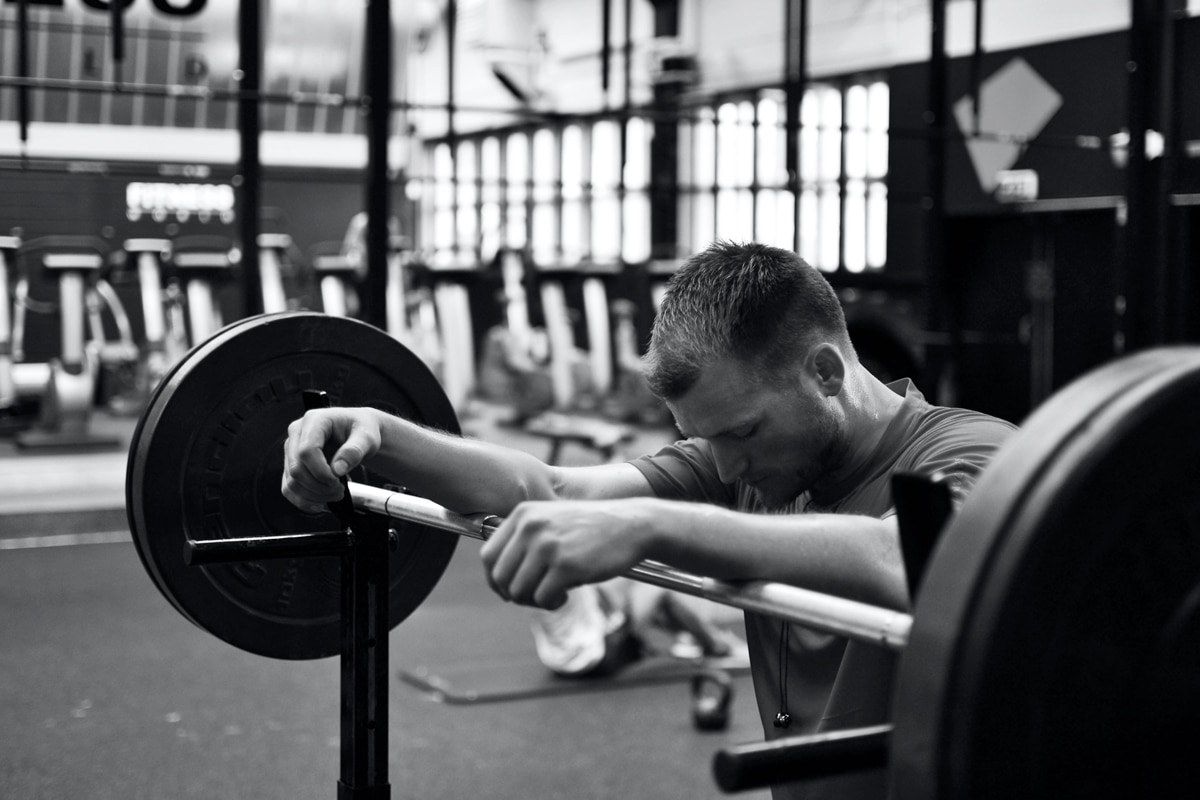 The Mental Game
While it's no surprise that taking time off from the gym won't help your waistband, the cocktail of isolation, uncertainty and sedentary lifestyle factors can lead to more lasting impacts. In fact, a wider study by the University of Adelaide found that ceasing exercise led to an immediate change in well-being. "In some cases, ceasing this amount of exercise-induced significant increases in depressive symptoms after just three days," Professor Bernhard Baune, Head of Psychiatry at the University of Adelaide and senior author on the paper told Science Daily. Fitness expert Michelle Furniss reveals that bad habits are often the precursor for wider health concerns.
"We're in a weird time, with lockdown restrictions affecting people across the country, it can be easy to slip into bad fitness habits. While there is nothing more demotivating than your favourite boxing class no longer being accessible, it is really important for your mind and body to continue to stay active where you can," she said.
In addition to the physical components of exercising, or lack thereof, it's important to not forget the mental benefits of exercising, particularly throughout this period. Depression and anxiety, as well as other mental illnesses can be a symptom of not looking after your body and staying active."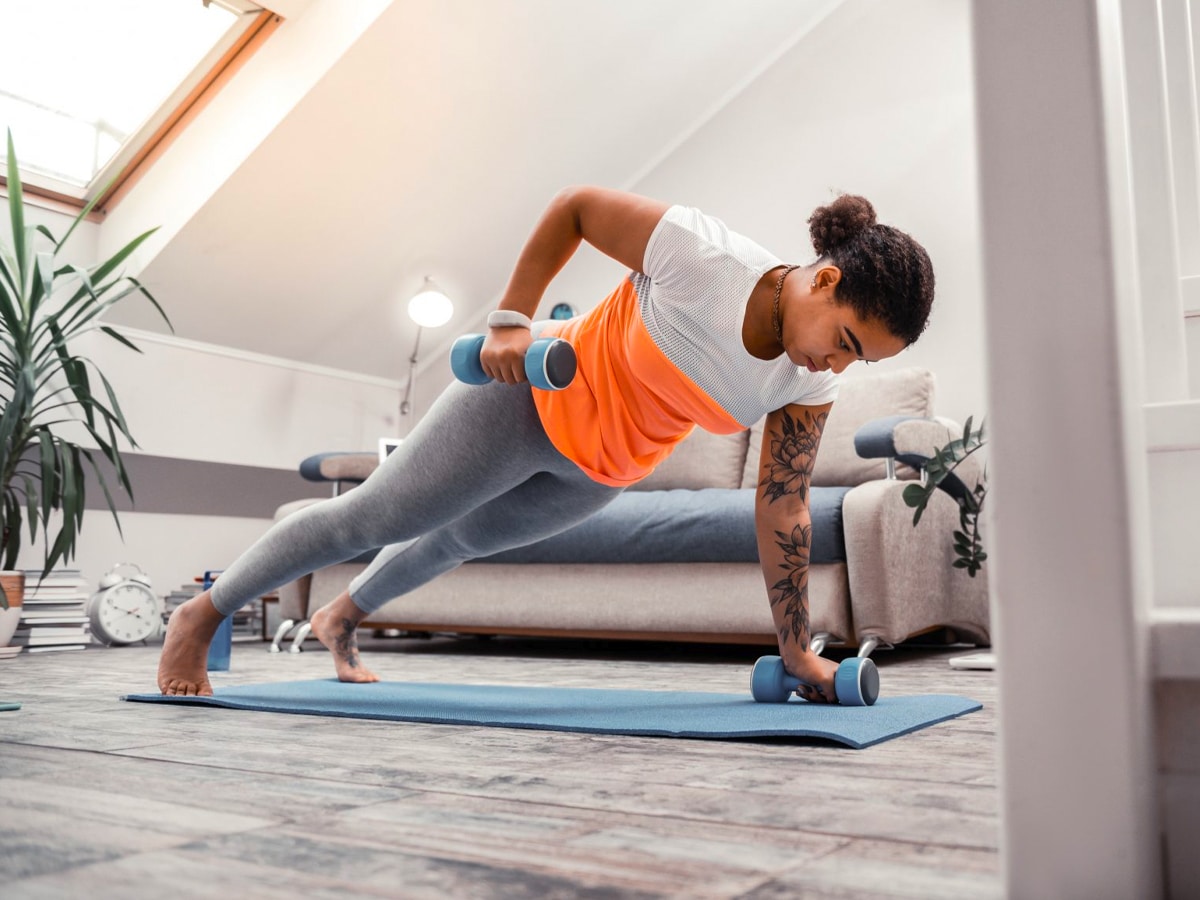 How to Stay Motivated
With that in mind, fitness expert Michelle Furniss shared her thoughts on staying motivated to work out during lockdown. Here are her simple steps for home workouts.
Prioritise Your Fitness – Start by putting it in your calendar. Set aside an hour during your day, and commit to it. Try and keep this at a consistent time across the week if possible, so it becomes a more integral part of your routine.
Accountability – If restrictions allow, find a buddy that you can exercise with. It can be a lot more motivating to exercise with someone and there's nothing like a friend or partner to hold you accountable. If not, find a killer playlist, and motivate yourself with music.
Make Time for Rest – Rest days are just as important as your 'on' days. But if you find your motivation waning, and you're considering taking a few extra rest days then say the week before, remember how good you felt after that last workout. Visualise that sense of accomplishment, pop on your runners and go. You'll feel incredibly satisfied after, I guarantee it!
Innovate – Keep an eye out for what your local gym or fitness centre is offering throughout this period. Lots of facilities are turning virtual, so if you can, support your local fitness centres and community by incorporating them into your routine.
Switch It Up – Keep it fun. Try and vary your workouts so things stay fresh and it doesn't become laborious.
Start Simple – In my eyes, the best exercise routine is the one you do! The second best is one that works all muscle groups, both equal and opposing. Think back and chest, biceps and triceps, quads and hamstrings.
Citations
The development, retention and decay rates of strength and power in elite rugby union, rugby league and American football: a systematic review (2013) Daniel Travis McMaster 1, Nicholas Gill, John Cronin, Michael McGuigan: https://pubmed.ncbi.nlm.nih.gov/23529287/
University of Adelaide. "Stopping exercise can increase symptoms of depression." ScienceDaily. ScienceDaily, 22 March 2018. <www.sciencedaily.com/releases/2018/03/180322112720.htm>.
You'll also like:
The Lockdown Mental Health Checklist Every Australian Needs to Read
9 Best No-Equipment Home Workouts For Men
What are Non-Essential Services? A Full List of Australia's Essential Businesses