16 Best Bottomless Brunch Spots in Sydney
The 'Harbour City' is an ideal spot for eating and drinking, so it's no surprise that the best bottomless brunch spots in Sydney are booming. Popping champagne and sharing plates of food make the perfect weekend venture for large groups and those just after a bit of rest and respite. If you simply can't wait until 5 pm to pop the bubbles, fear not, as the Sydney bottomless community is now serving champagne, mimosas, bellinis, blood marys and everything in between. The best bit is the booze is free-flowing, so it will be 5 pm before you know it!
RELATED: Looking for a smaller serving size? These are the best cafes in Sydney.
Best bottomless brunches Sydney at a glance
Our list of best places for bottomless in Sydney goes like this.
Now we've rounded up our favourites, let's check out the full list.
1. Pumphouse Bar and Restaurant
Pumphouse is located in the bustling Darling Square food district in Sydney CBD. Having undergone a recent makeover to become one of the nicest venues in the area, it was only a bottomless brunch menu away from becoming a must-visit location. In a recent media preview, we had the chance to sample every item on the menu (you can see us sitting at the table in the picture above) and there are standout items up and down the list.
We couldn't resist the Avocado Toast, it's a star with perfect bread, fresh avocado and delicious goat's cheese. It sits right alongside our other favourites, including the souffle pancakes for the sweet-toothed and the baked eggs (a delicious Shakshuka-like dish) that are perfect for starting the morning on a good note. With the addition of a main, the price remains reasonable at around $75pp although we'd highly recommend choosing three or four dishes amongst friends so you can sample as much as possible!
Food: A-la-carte food menu that starts from $18, including Acai Bowl, Avocado Toast, Souffle Pancake, and Market Fish.
Drinks: 2 hours of wines (including vegan-friendly options), beer, juice, soft drinks and Heineken 0.0 for the designated drivers.
Price: from $63pp
Address: 17 Little Pier St, Darling Harbour NSW 2000
Hours: Sunday from 12pm
Phone: (02) 8217 4100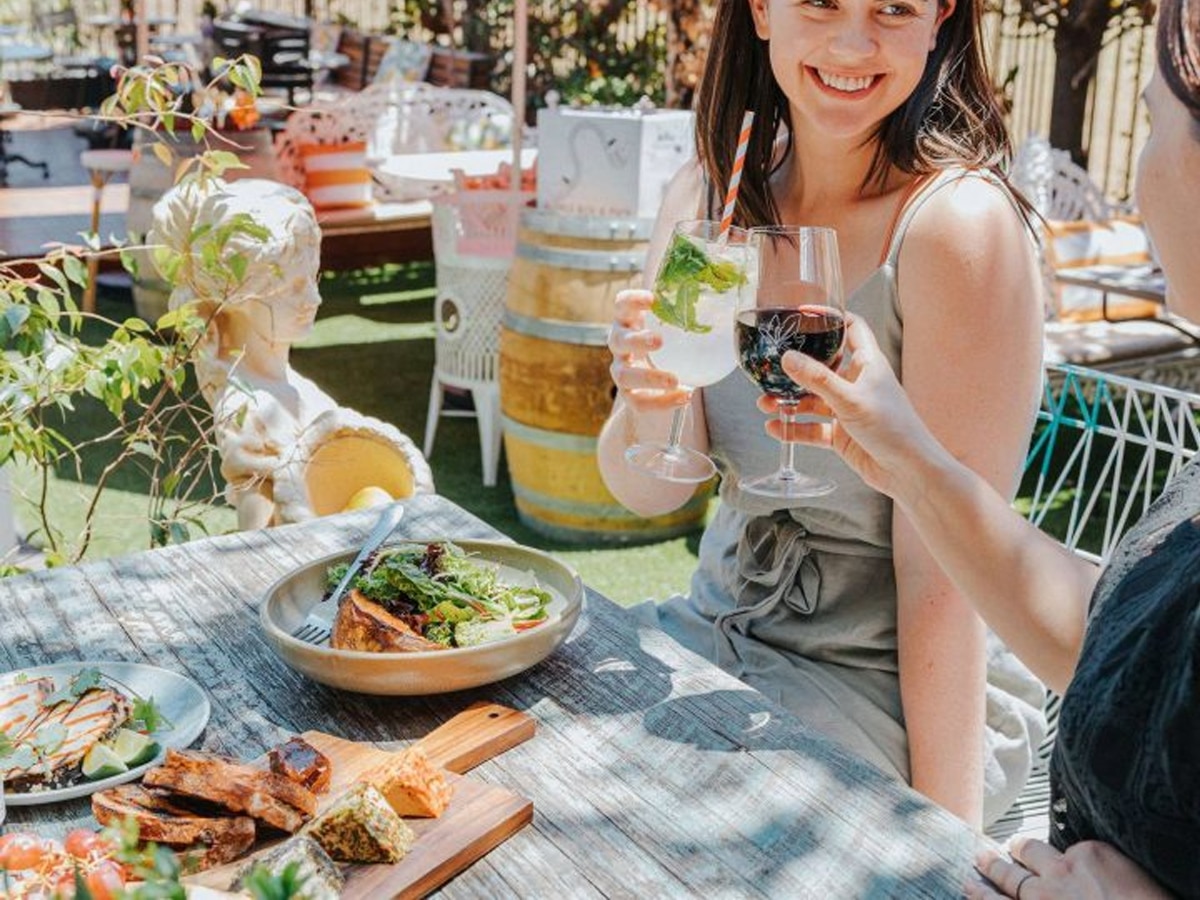 2. The Winery
Nestled in perhaps the most romantic, whimsical garden restaurant in Sydney, The Winery is what dreams are made of. The leafy, floral laneway is home to one of the best bottomless brunches in Sydney- including limitless bellinis and a three-course brunch feast! They have a huge outdoor and upstairs dining area to accommodate the brunch-hungry masses, so you're bound to get a spot at a time that suits you.
Food: 3-courses
Drinks: 2 hours of bottomless drinks
Price: $85pp
Address: 285A Crown St, Surry Hills
Hours: Saturday at 11.30am, 2pm & 4.30pm, or Sunday at 11.30am & 2pm.
Phone: (02) 8322 2007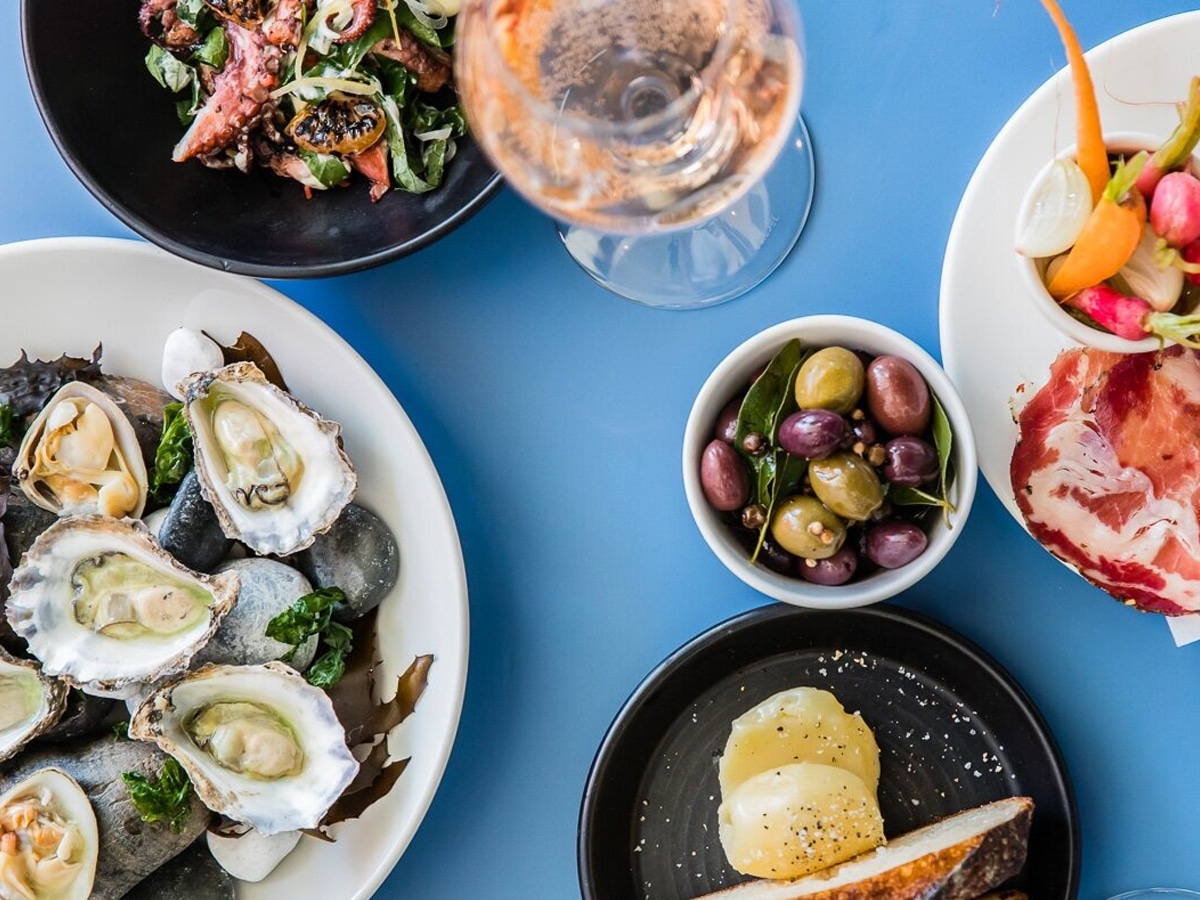 3. Rocker Bondi
For a beachy, coastal-infused bottomless brunch dining experience, head to Rocker Bondi. The trendy spot offers a seasonal bottomless brunch, so you're never left feeling bored. For an extra $10, we recommend upgrading to an arrival spritz or an espresso martini to finish.
Food: Roast chicken, potatoes, salad, burrata, rock oysters, and more.
Drinks: 2 hours of Mimosa, sparkling, red, white and rose.
Price: $85pp
Address: 5/39-53 Campbell Parade, North Bondi
Phone: 0451 845 269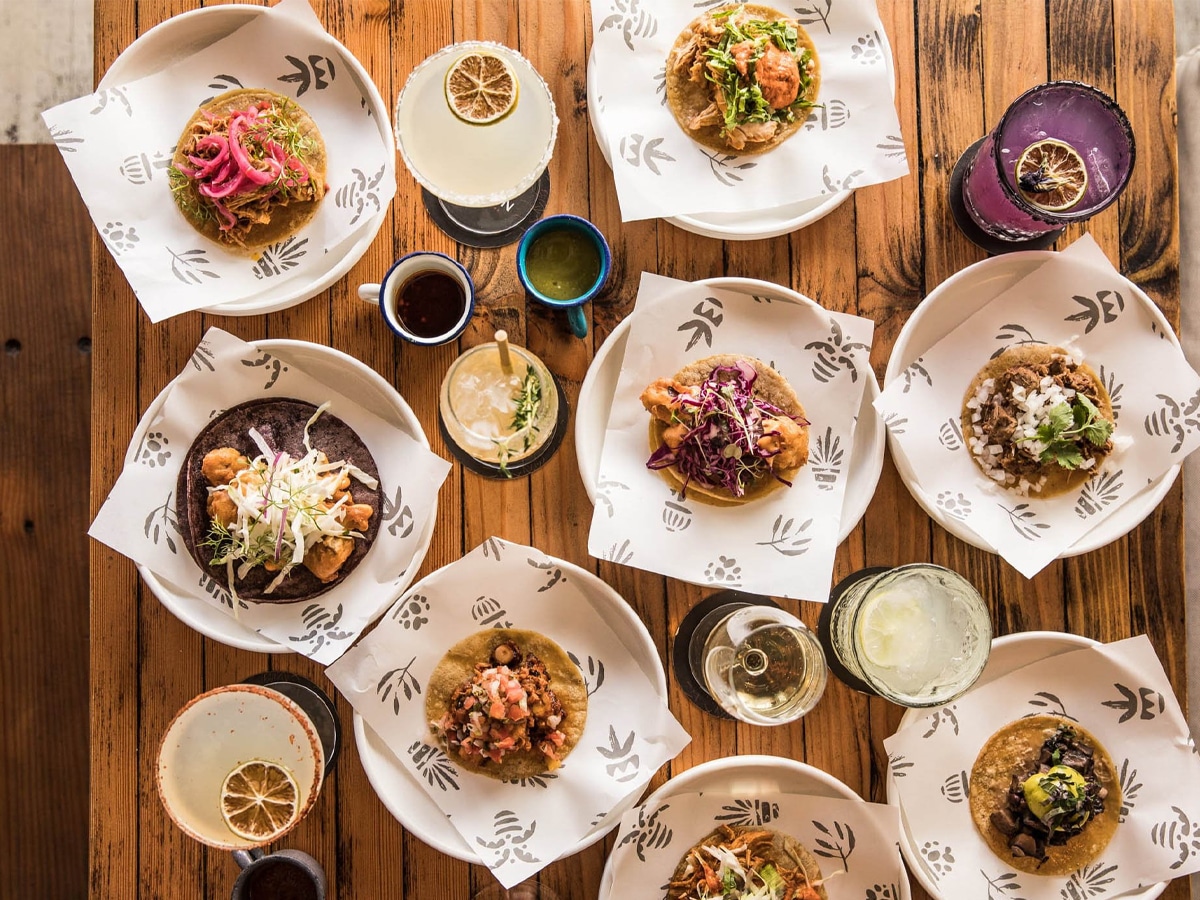 4. Carbòn
Carbòn is one of Bondi's most loved destinations for a Sunday morning pick me up. Inspired by a Mexican twist, this bottomless brunch has flowing margaritas and all-you-can-eat tacos to help line to the stomach. Make a day out of it and go for a swim at nearby Bondi before brunch to make you that extra bit hungry!
Food: 1.5 hours of all-you-can-eat tacos.
Drinks: 1.5 hours of bottomless classic Margaritas, beer, and rose.
Price: $85pp
Address: 288 Bondi Rd, Bondi
Hours: Saturday-Sunday 12-5pm
Phone: (02) 9388 1451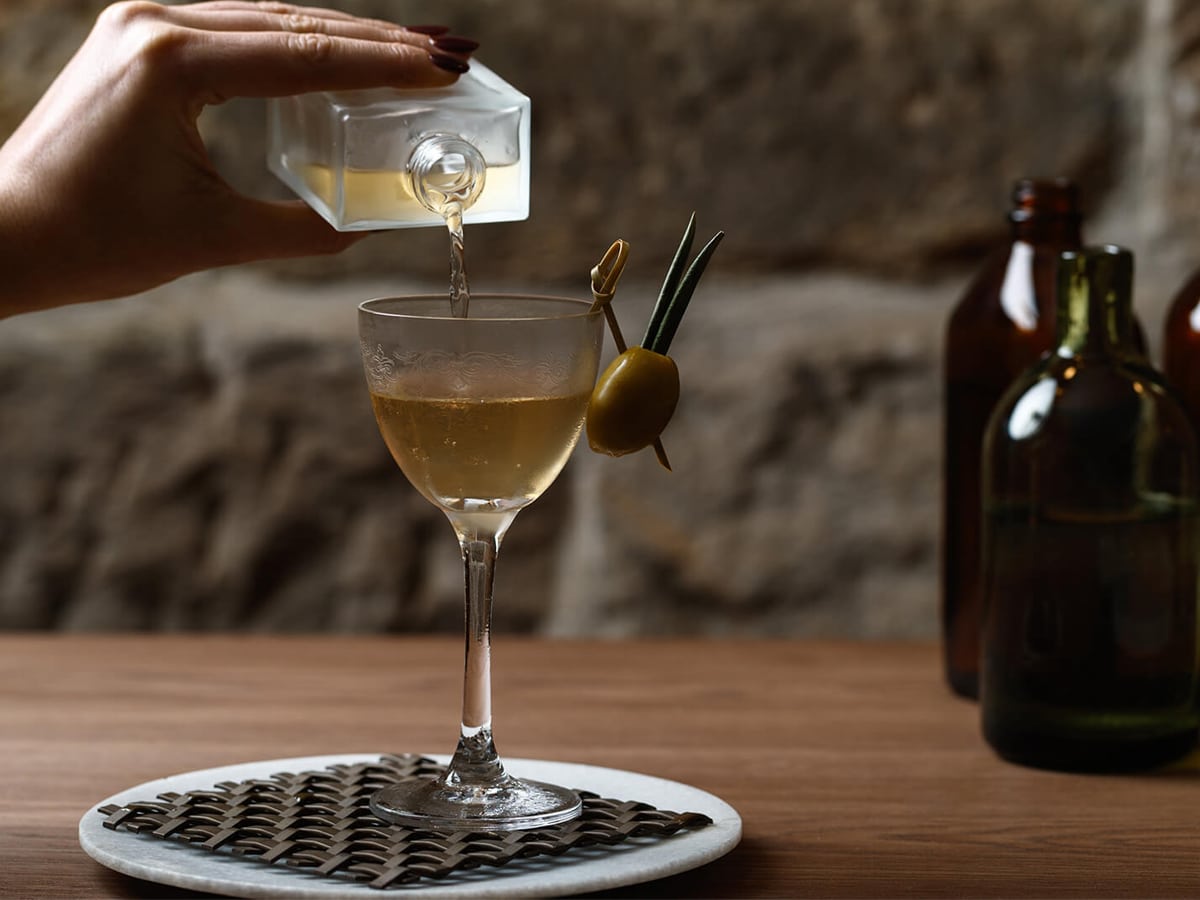 5. Frank Mac's
Frank Mac's is a gin lover's paradise situated in The Rocks, and you won't leave feeling disappointed with one of the best bottomless brunch offerings in Sydney. The gin bar features over 100 gins and is now serving up a meat board, flatbread, and arancini to go with it. The menu is also perfect for satisfying your indulgent side, we can't go past the cheese platters and cured salmon, to name a few.
Food: Cheese board, meat board, flatbread, and arancini.
Drinks: 2 hours of gin spritz, mimosas, bellini, and rose.
Price: $89pp
Address: 83 George St, The Rocks
Phone: 0478 189 837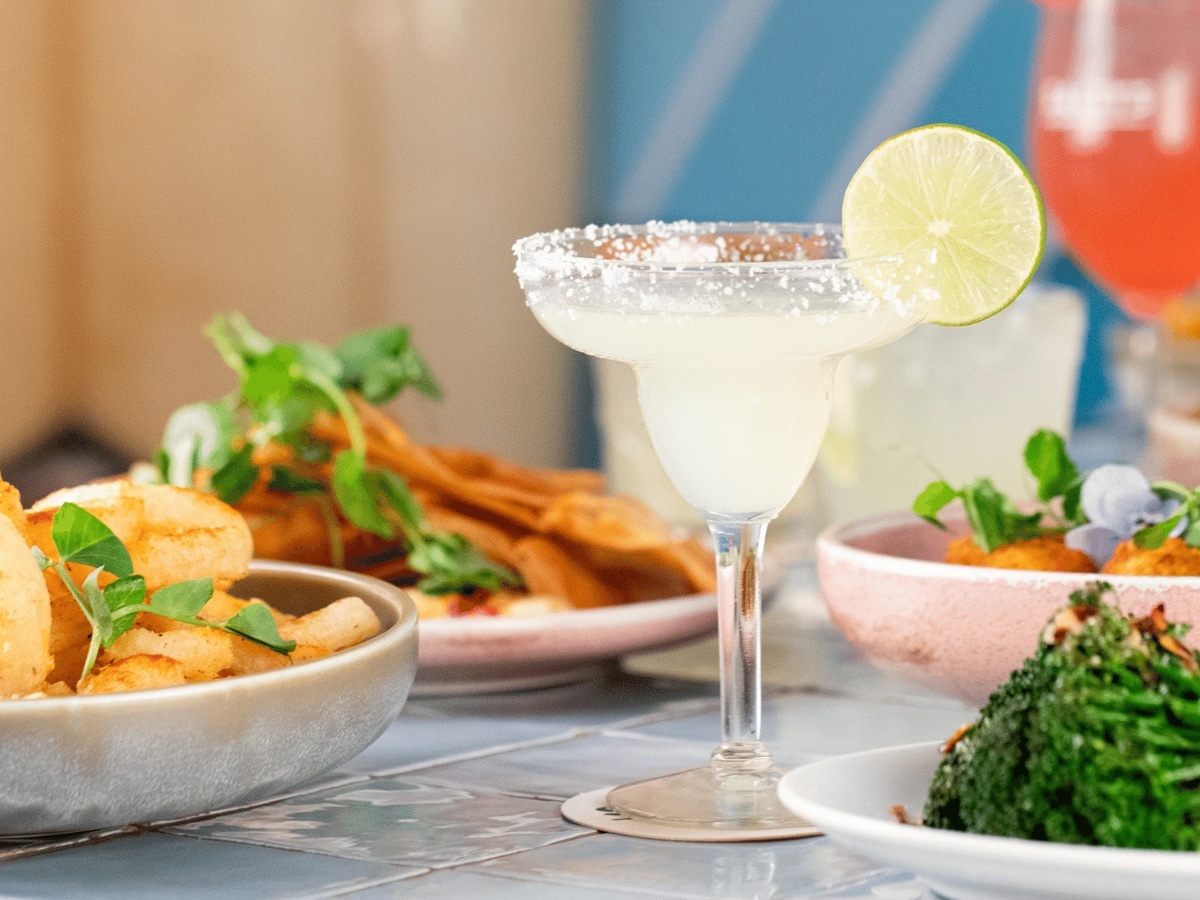 6. Salty's Bondi
Salty's in Bondi sure know how to have a good time, and their bottomless brunch is no different. You'll be treated to a classic margarita on arrival and a delicious 9-course shared menu of Salty's favourites that includes Buffalo Wings, Broccolini w/ Almonds & Parmesan, and Mac 'N' Cheese Balls. The biggest draw card has to be the 2 hours of free-flowing vino, tap beers and an endless supply of seltzers all for just $99 per person. Bookings are available for groups of 4 or more guests.
Food: Guacamole, corn, wings, fries, mac 'n' cheese balls, nachos, pizzas.
Drinks: 2 hours of free-flowing tap beer, wine and seltzers.
Price: $99pp
Address: 108 Campbell Parade, Bondi Beach
Hours: Mon-Fri 12pm-12am, Sat-Sun 11am-12am
Phone: (02) 9288 7889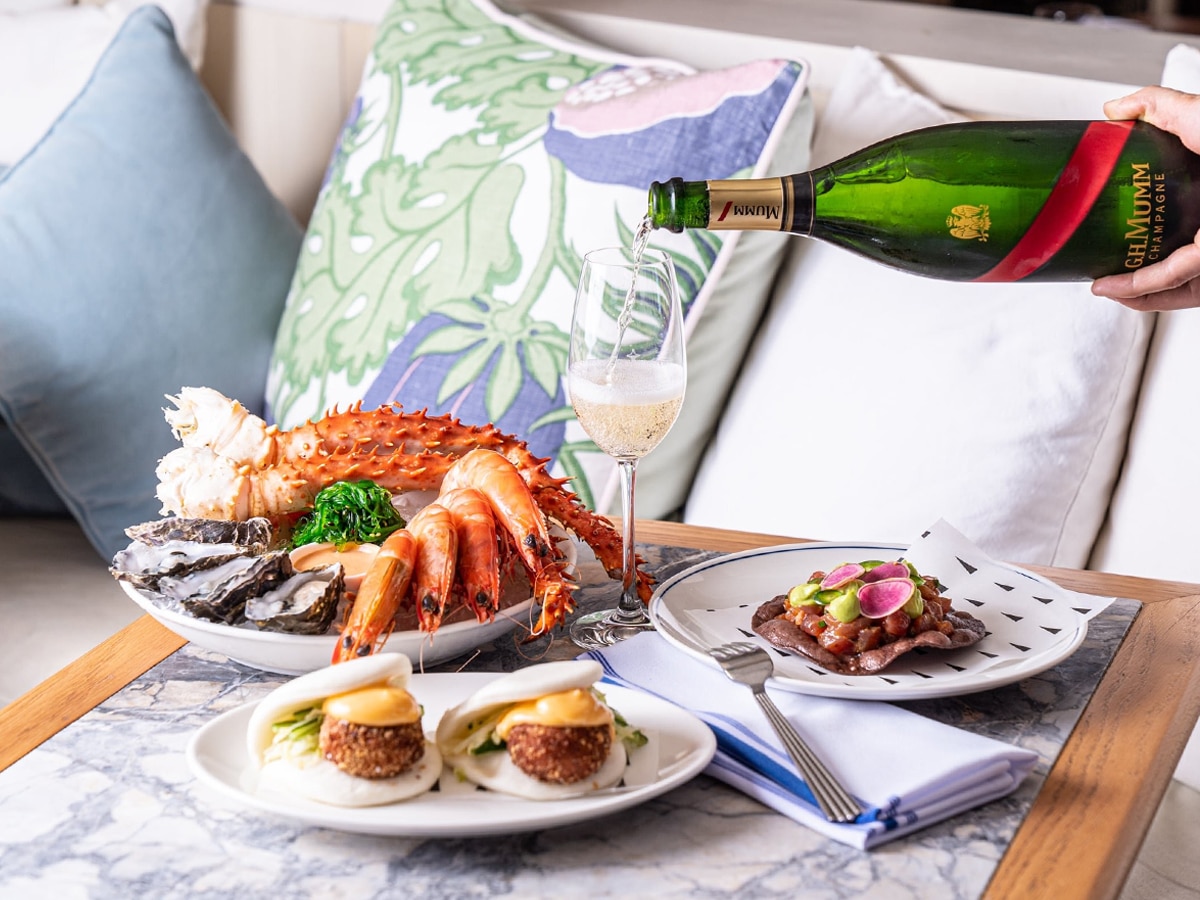 7. The Pacific Club Bondi Beach
A fierce rival to neighbouring Salty's, The Pacific Club is Bondi's self-acclaimed most exclusive bottomless brunch. Offering seatings every Saturday from midday, the lively spot accommodates two hours of overflowing Prosecco, spritz cocktails and selected wines from their award-winning wine list, to complement a delicious four-course set menu. One of the more fancy brunches to make the list.
Food: Roasted eggplant, buffalo ricotta, king prawns, sourdough, Angus rib-eye fillet, roast potato.
Drinks: Prosecco, spritz cocktails, wines, +$10 for beers.
Price: $110pp
Address: 182 Campbell Parade, Bondi Beach
Hours: Tues-Thurs 5-10pm, Fri-Sat 12-11pm, Sun 12-9pm
Phone: (02) 9057 5775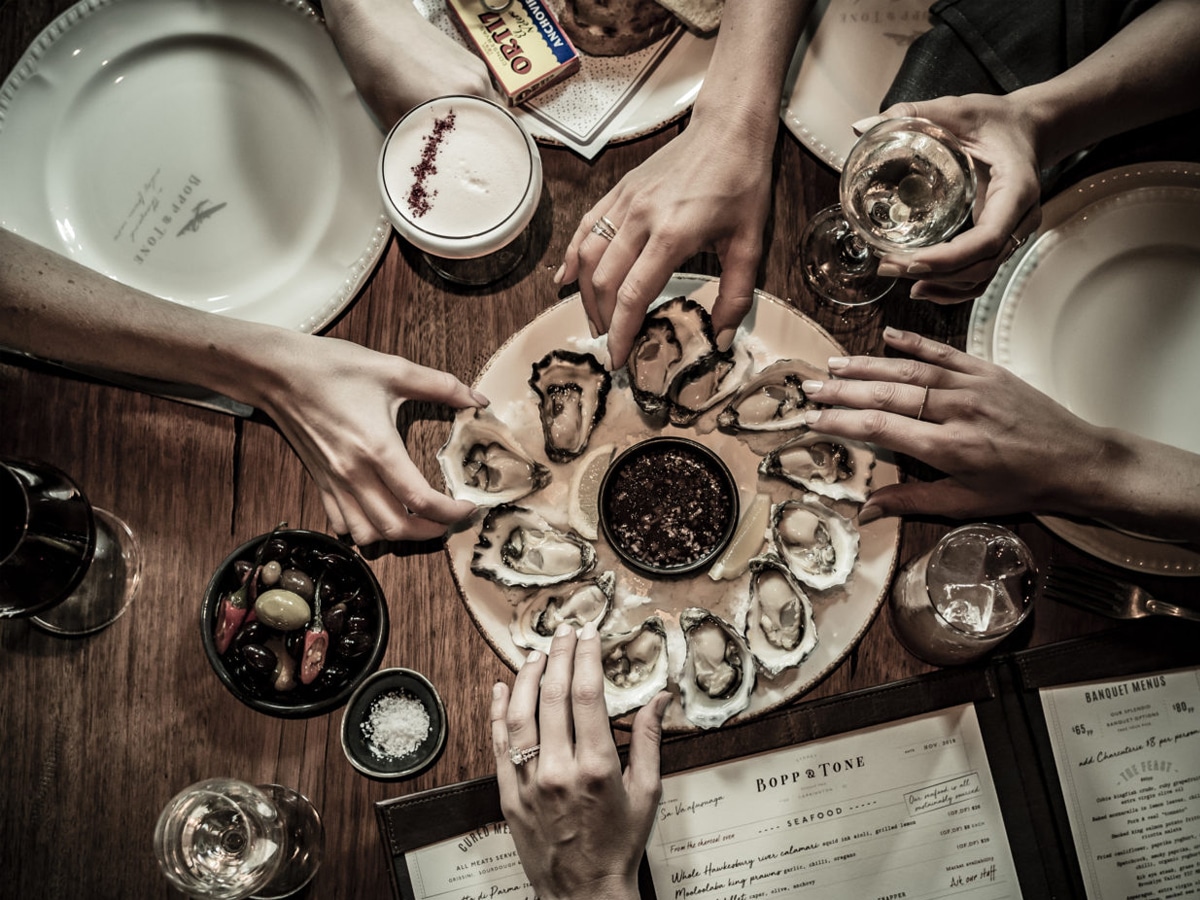 8. Bopp & Tone
For the best bottomless brunch in Sydney serving up your Mediterranean favourites, Bopp & Tone seriously now have to jazz things up, literally, they also have live jazz to accompany your brunching. The six-course menu is vibrant and delicious, with all the bubbles, bellinis and beers you can manage in the two-hour sitting.
Food: 6-course shared menu of house favourites.
Drinks: 2 hours of flowing bubbles, mimosas and beers.
Price: $110pp, or $175pp for Perrier Jouët package.
Address: 60 Carrington St, Sydney
Hours: Saturday 12:00-2:45pm
Phone: (02) 9299 9997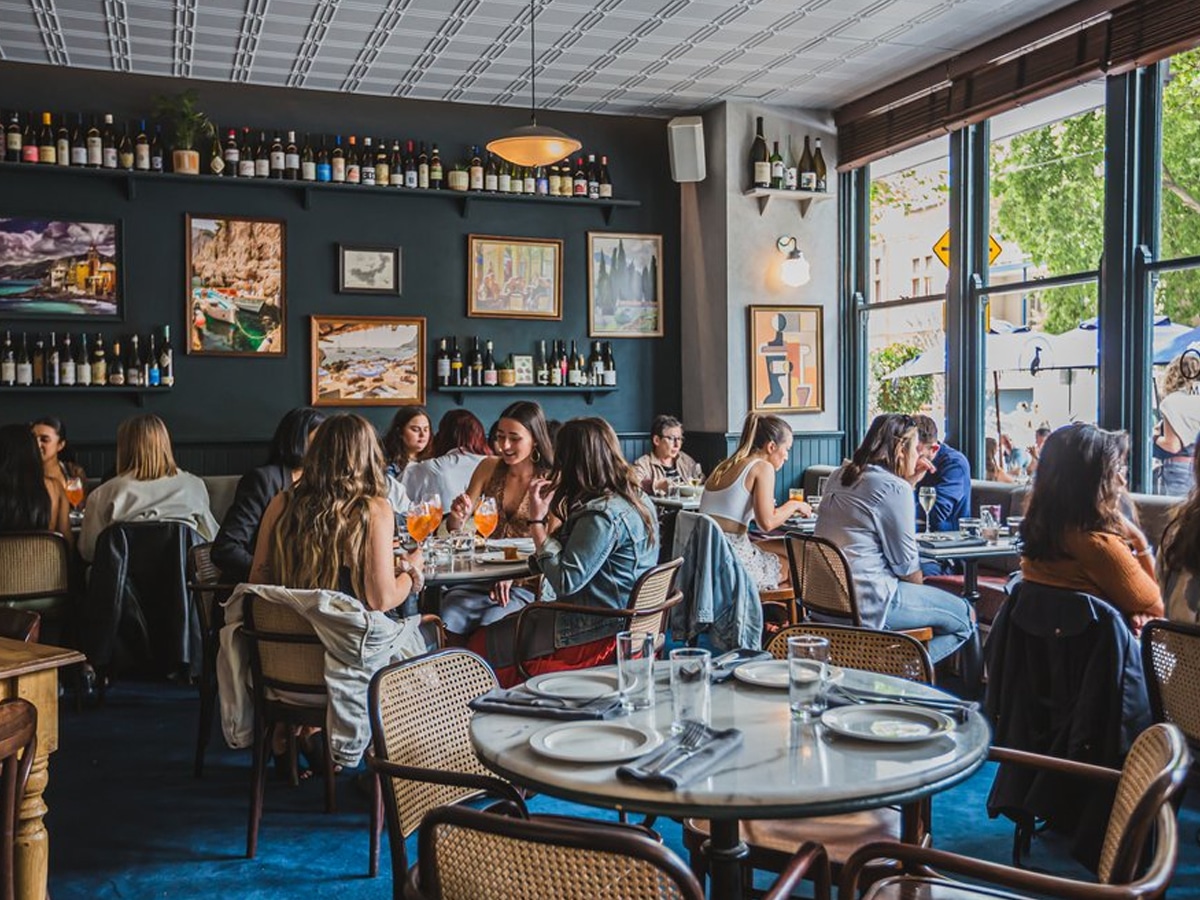 9. Bartolo
Good news- Surry Hills institution Bartolo is now serving up bottomless brunch! One of the more affordable boozy brunches on the list, for just $75, you can relish in an Italian feast accompanied by endless wines, including white, rosé, red, prosecco and skin contact. This place is excellent for the first stop on a weekend of partying- a hearty Italian meal, and you can add a $15 espresso martini to get you on your way afterwards.
Food: 3 courses of Italian classics, pasta and seafood.
Drinks: 1.5 hours of prosecco, rose, and wine.
Price: $75pp
Address: 359 Crown St, Surry Hills
Hours: Saturday and Sunday (minimum of 4 guests).
Phone: (02) 7253 8731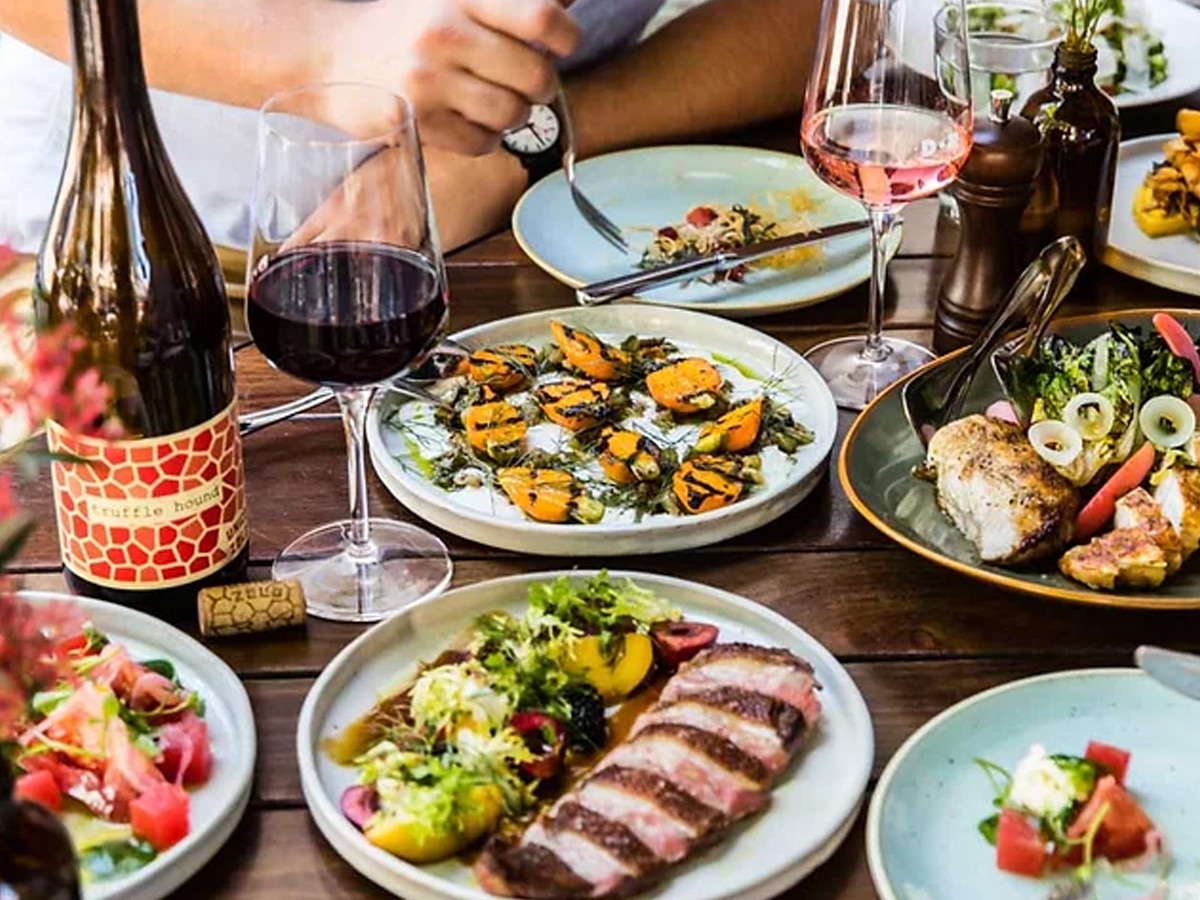 10. Dead Ringer
Townhouse turned to buzz bar and restaurant, Dead Ringer is known for going all out, and the same goes for their bottomless brunch. Book ahead for a weekend and prepare yourself for free-flowing mimosas and the menu of dreams- complete with plenty of hearty meats, cured salmon and cheeses. The bartenders here are beyond friendly, so be sure to leave some spare time for a chat before or after your brunch.
Food: Omelettes, tarts, blood sausage, seafood, salads, house-made pastries.
Drinks: 1.5 hours of mimosas or processo.
Price: $80pp (mimosas), $94pp (prosecco)
Address: 413 Bourke St, Surry Hills
Hours: Saturday and Sunday from 11 am.
Phone: (02) 9046 8460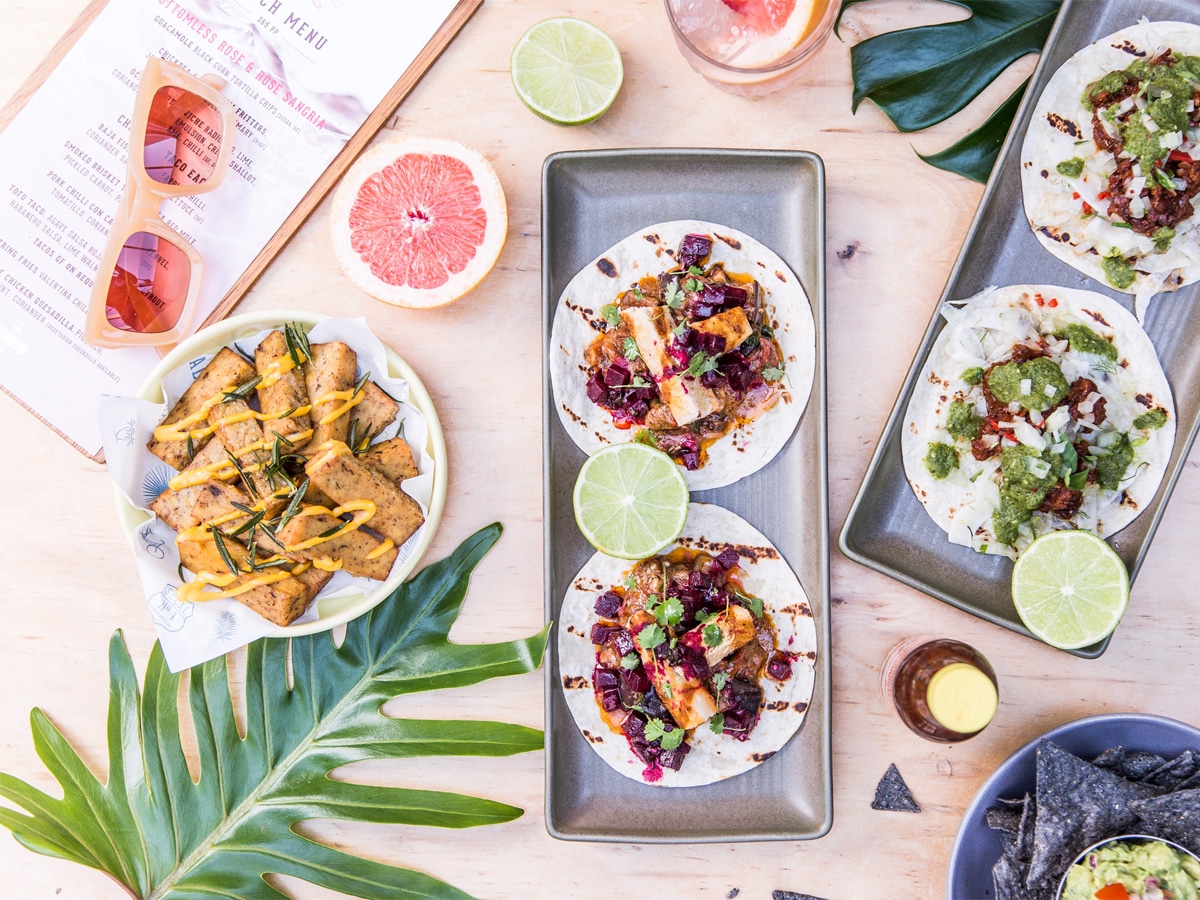 11. SoCal
For the best bottomless brunch in Sydney, if you're a fan of rosé, SoCal knows what's up. The Neutral Bay brunch icon offers two hours of unlimited rosé and rosé sangria alongside a tasty sharing banquet. Also, if you feel like getting boozy and brunch on a Friday, you can! SoCal is one of the few sports offering seatings on days other than just the weekend, open from Friday to Sunday.
Food: SoCali banquet.
Drinks: 2 hours of unlimited rosé and rosé sangria
Price: $79pp
Address: 1 Young St, Neutral Bay
Hours: Friday to Sunday from 12pm – 3pm.
Phone: (02) 9904 5691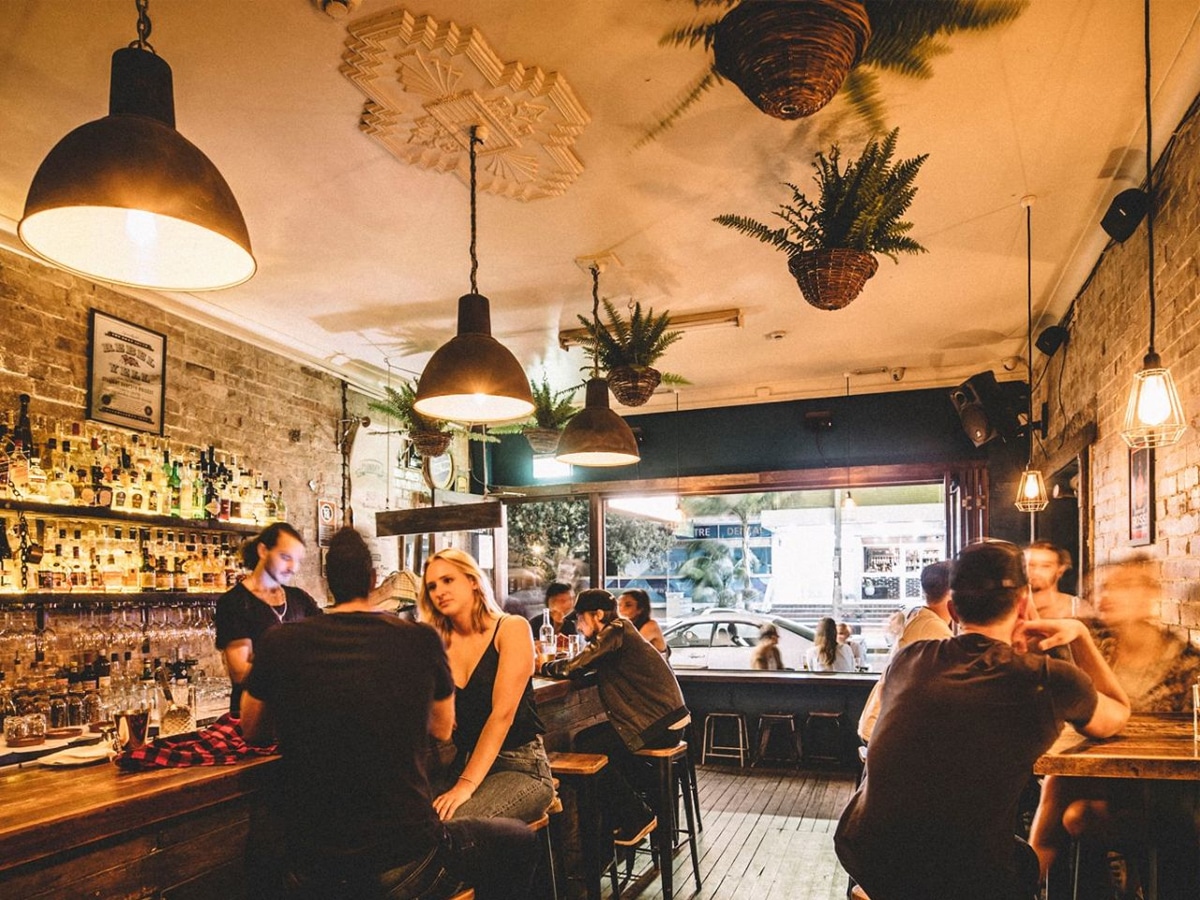 12. Neighbourhood
Known for its friendly, close-knit community vibes, the bottomless brunch at Neighbourhood is an experience like no other. They offer three different packages; the grape & graze, 2 hours of free-flowing Rose, Aperol Spritz & Mimosas, and a complimentary grazing board. They also offer the old school bottomless, which features 3 hours of flowing wine, beer & spirit mixers with a selection of tasty jaffles, and the big dog bottomless, which features 2 hours of flowing wine, beer & selected cocktails with a selection of tasty jaffles.
Drinks: There are three packages on offer, check them out here.
Price: $75pp, $100pp, or $135pp
Address: 143 Curlewis St, Bondi Beach
Phone: (02) 9300 0311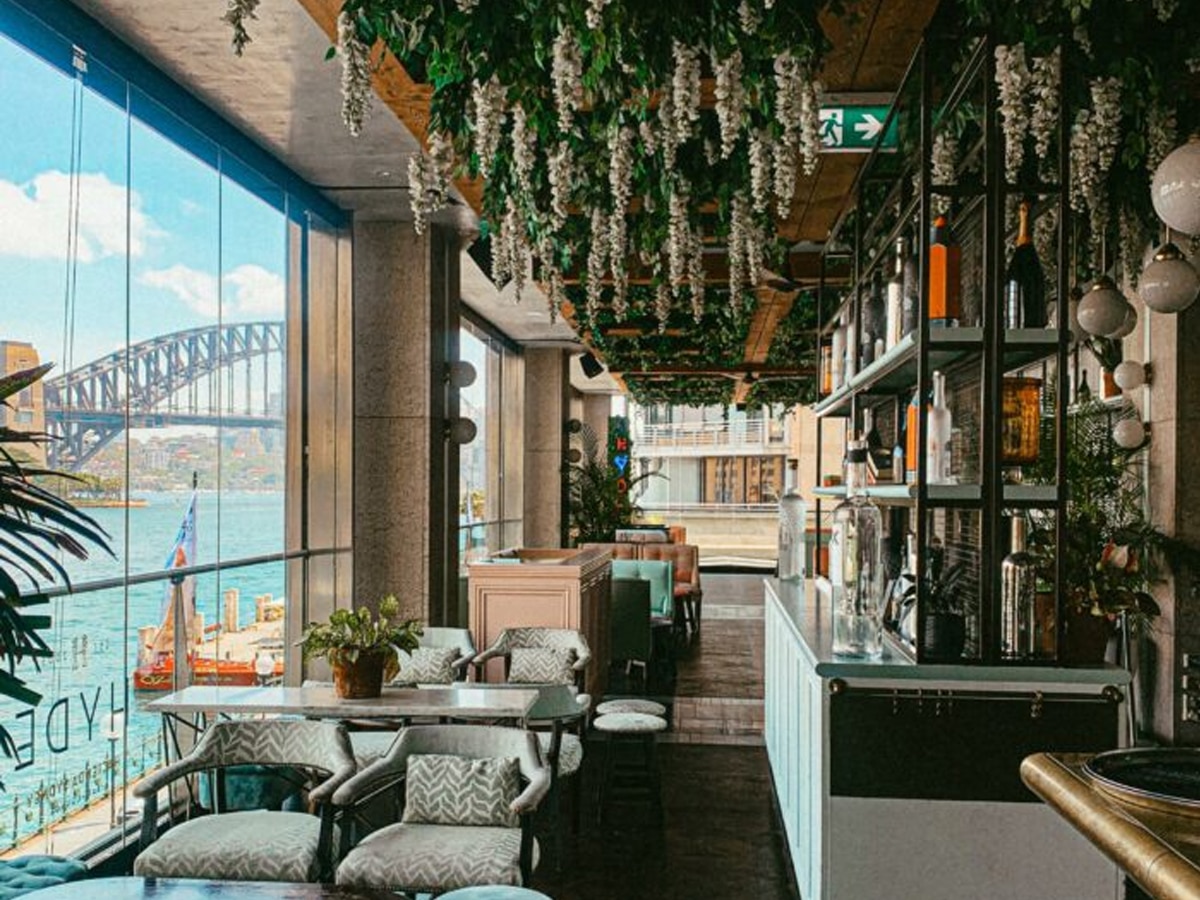 13. Hyde Hacienda Sydney Bar & Lounge
Who said you can't have tapas and wine for brunch? No one! That's why a boozy session at Hyde Hacienda never goes amiss, offering a South American tapas-style affair. Their free-flowing drinks include Chandon Rosé and decadent food, including an irresistible French toast. You can also opt for the bottomless champagne menu if you're feeling brave.
Food: Tapas-style South American eats.
Drinks: 2 hours Chandon Rose.
Price: $99pp
Address: 61 Macquarie St, Sydney
Hours: Saturdays & Sundays 11am – 1pm
Phone: (02) 9256 4083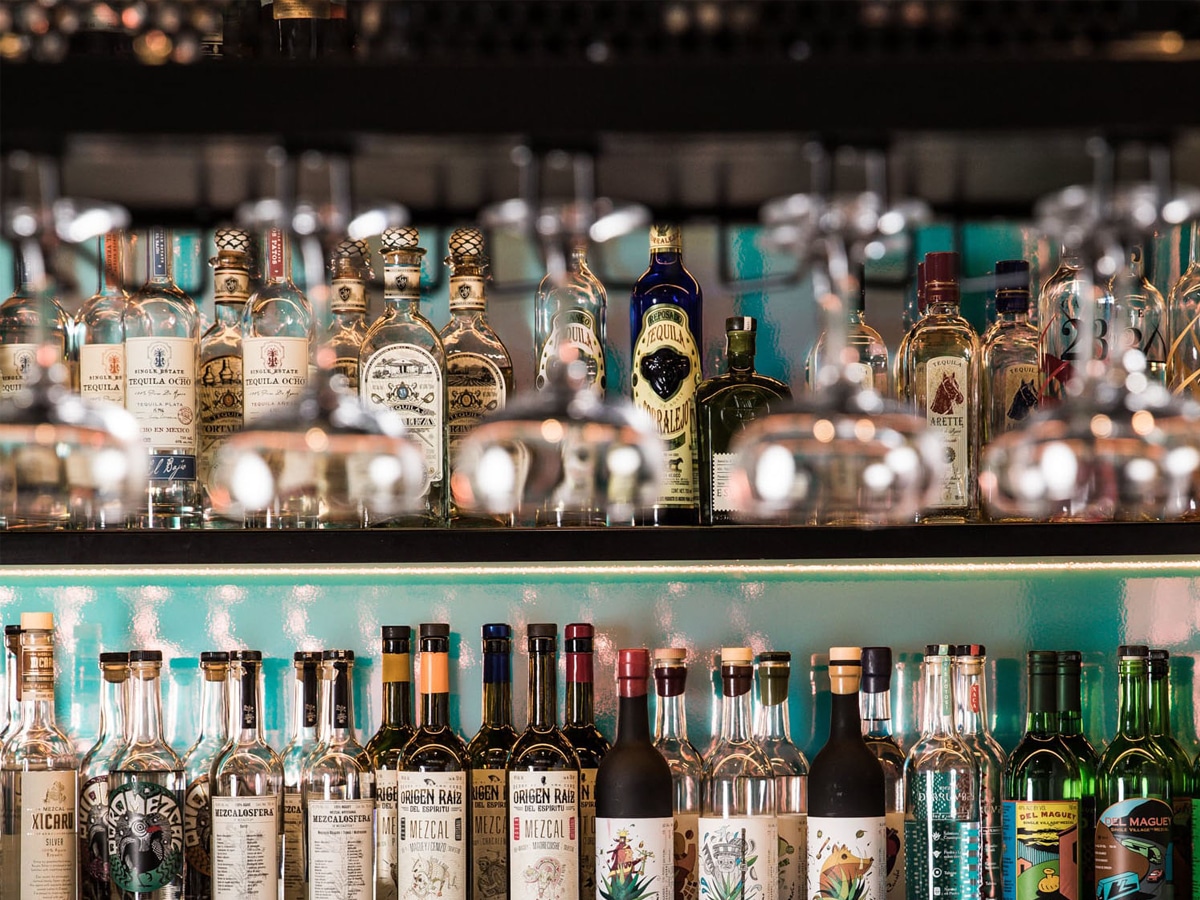 14. Sonora
Another Mexican-inspired brunch spit to make the list, Sonora in Potts Point is guaranteed to be a good time. The sleek, modern restaurant serves up bottomless brunch every Saturday and Sunday from 12 pm to 5 pm so that you can enjoy margaritas all weekend long.
Food: 1.5 hours of unlimited tacos and salsas.
Drinks: 1.5 hours of unlimited margaritas, Tecate beers and rose.
Price: $85pp
Address: Shop 1/37-41 Bayswater Rd, Potts Point
Phone: (02) 9160 9712
15. Nour
Next time you find yourself on Crown Street looking for something fun to do, head to Nour for their bottomless brunch. They serve up a traditional Lebanese brunch banquet alongside your choice of bottomless rosé, cocktails or beer. The beautiful setting and good vibes will have you coming back for more.
Food: Shawarma, tuna, eggplant, lamb shoulder, and more.
Drinks: 1.5 hours of french rose and Alzama beer.
Price: from $89pp for banquet, add bottomless drinks from $39pp
Address: 3/490 Crown St, Surry Hills
Phone: (02) 9331 3413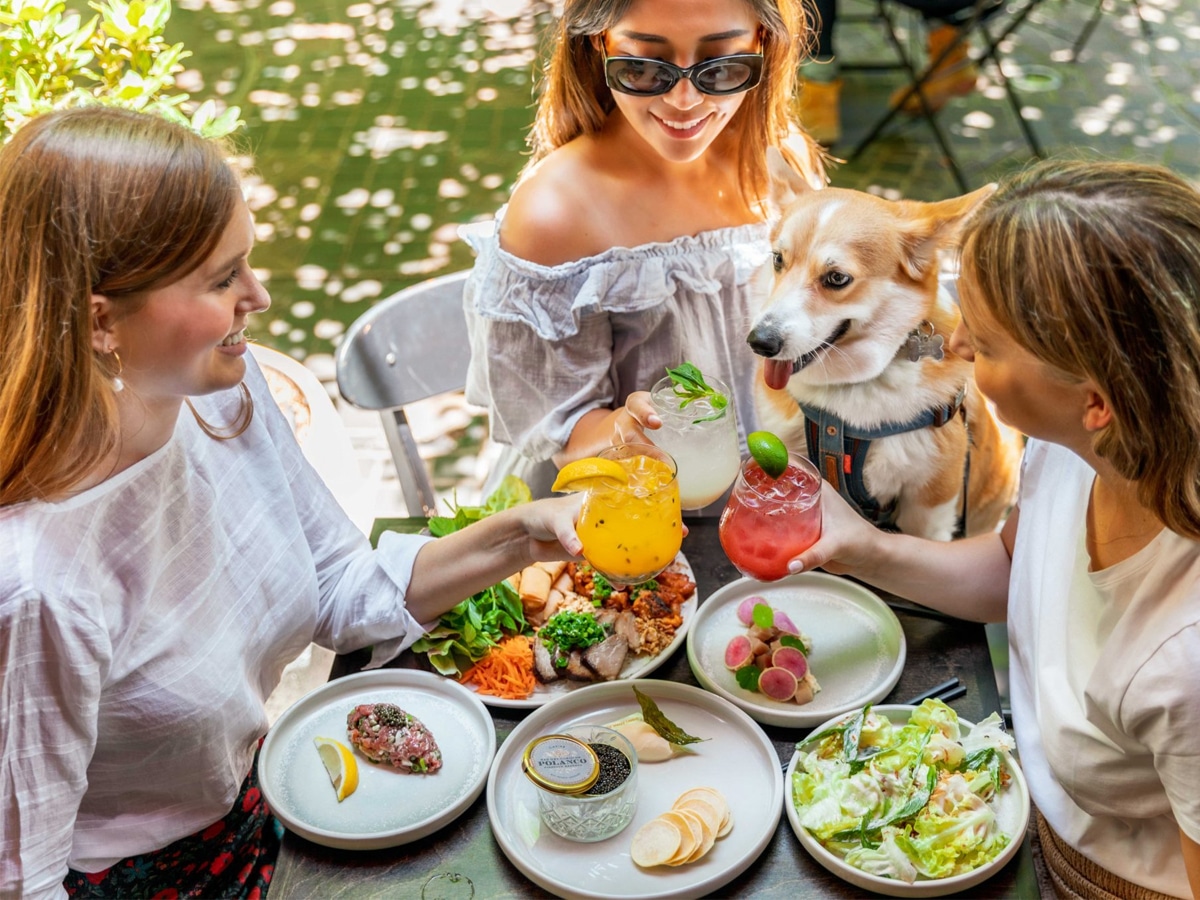 16. Hello Auntie
Not only can your pup join in on the fun at Hello Auntie, but you'll be treated to traditional Vietnamese brunch fare and bottomless glasses of fruity spritz, which come in passionfruit and grape, strawberry and lime, and lychee and ginger.
Food: Beef tartare, scallop ceviche, rice paper roll kit, and more.
Drinks: Passionfruit, strawberry or lychee spritz.
Price: $70pp
Address: Darling Square, Shop 2/16 Nicolle Walk, Haymarket
Phone: (02) 8072 8838
How Man of Many best bottomless brunches in Sydney
When it came to selecting our favourite bottomless brunches in Sydney we applied the same plan of action as when we compiled our favourite brunches. After all, this is our stomping ground, and because our office is located right near the foodie capitals of Darlinghurst, Surry Hills, and Sydney CBD we have the unique opportunity to sample bottomless from the best spots in Sydney. Where we haven't had a chance to visit, we've turned to food critics and experts in compiling this list. Man of Many's editors have taken into account, price points, coffee, and food choices, while also making a concerted effort to highlight a few brunch spots outside the CBD. Now, let's check out the list below.
What is bottomless brunch?
A relatively new term, you may have no idea what bottomless brunch actually is. Firstly, it doesn't mean 'no pants' so please make sure you're fully dressed! Instead, the 'bottomless' refers to free-flowing booze served along with your brunch. Most bottomless brunches are a set menu and a set dining time, so be sure to book. This also means you have a limited amount of time to consume all the drinks! So, arrive on time feeling fresh, eat yourself silly and drink lots of water.
How to prepare for bottomless brunch
If you want to make the most of your time at a Sydney bottomless brunch experience, there are a few ground rules to follow. Here are some bottomless brunch basics to get yourself in the right frame of mind.
1. Plan your drinks
Just like a regular night on the town, planning your drinks is key to a good, head-in-the-toilet-bowl-free bottomless brunch. We recommend starting with the lighter stuff like mimosa and then working your way up to the more heavy drinks- don't start with the negroni straight up! Also, be careful with mixing. We know there are so many delicious options served at most bottomless brunches it can be tempting to want to have them all! But, stick to one or two beverages as despite missing out on some yummy drinks, you'll definitely feel better at the end of brunch in comparison.
2. Be nice to the wait staff
There's nothing worse than a pushy, impatient customer, so don't be that person! Because bottomless brunch has a limited time window and it's up to the waiter to pour your drink, there is the possibility of becoming impatient. We understand you want your beverages pronto, but keep in mind that waiters are doing their best and aren't there to rip you off! To help them out, perhaps think ahead and ask for another drink when your current one is half full, so you're not waving your arms at them impatiently while your glass sits there empty for precious minutes.
3. Read the terms and conditions
Every bottomless brunch is different, so you can't go in with any expectations. This is also why it's essential to read the T&Cs, so you know exactly what you're in for, to help you decide whether the cost is justifiable and to compare with other places offering bottomless brunch. For example, there will be somewhere the food is not included or somewhere there is only one beverage available. If you don't like mimosas and this is all their serve, pat yourself on the back for planning ahead and perhaps consider dining elsewhere.
Bottomless brunch FAQs
What is bottomless brunch?
Bottomless brunch refers to free-flowing alcoholic beverages served alongside your brunch.
How long does bottomless brunch take?
Bottomless brunch is usually a two-hour sitting.
You'll also like: