8 Spots for the Best Brazilian BBQ in Sydney
With a bubbling multicultural community, it's little wonder the best Brazilian BBQ restaurants in Sydney are a hive of activity. The sights, sounds and scents of South America explode on your senses at these food hotspots, but more than just flavours, Sydney's Brazilian barbeque restaurants offer a full experience.
Best Brazilian BBQ Restaurants in Sydney
With the basics covered, we've taken it upon ourselves to give you a lowdown of where you'll find the best Brazilian BBQ restaurants in Sydney. Our list goes like this: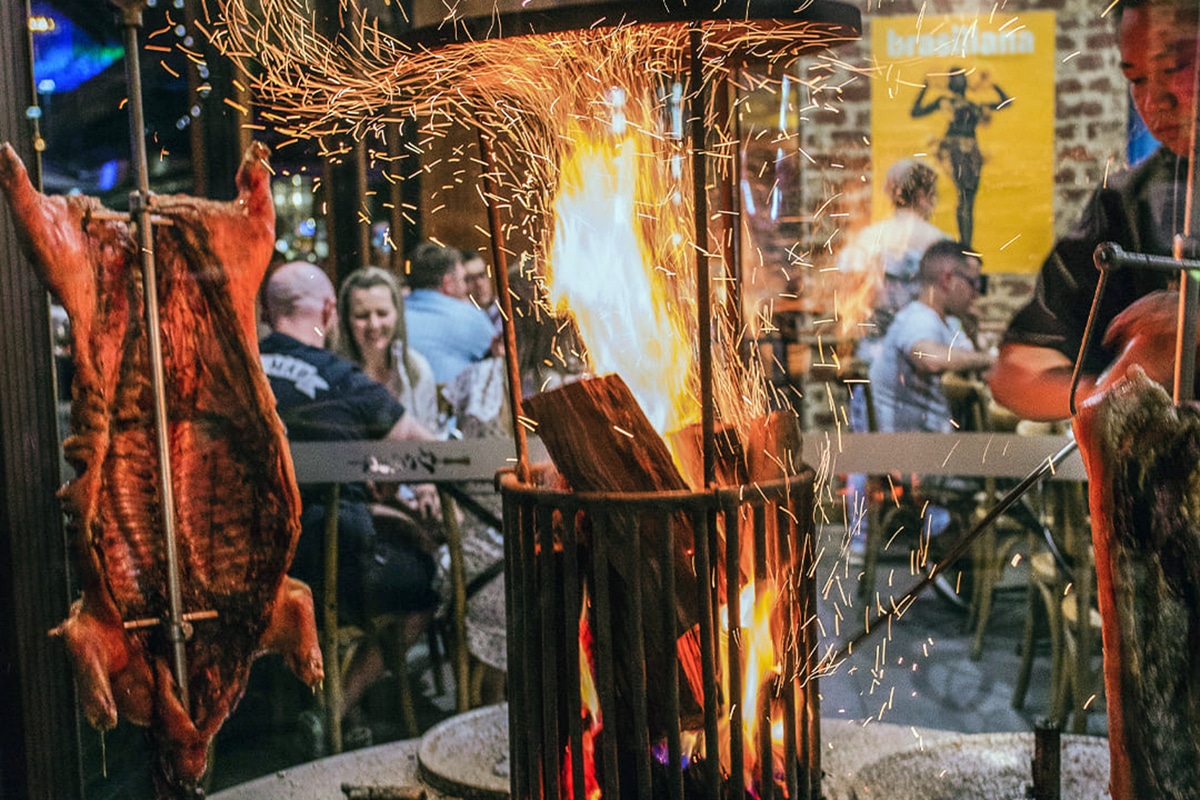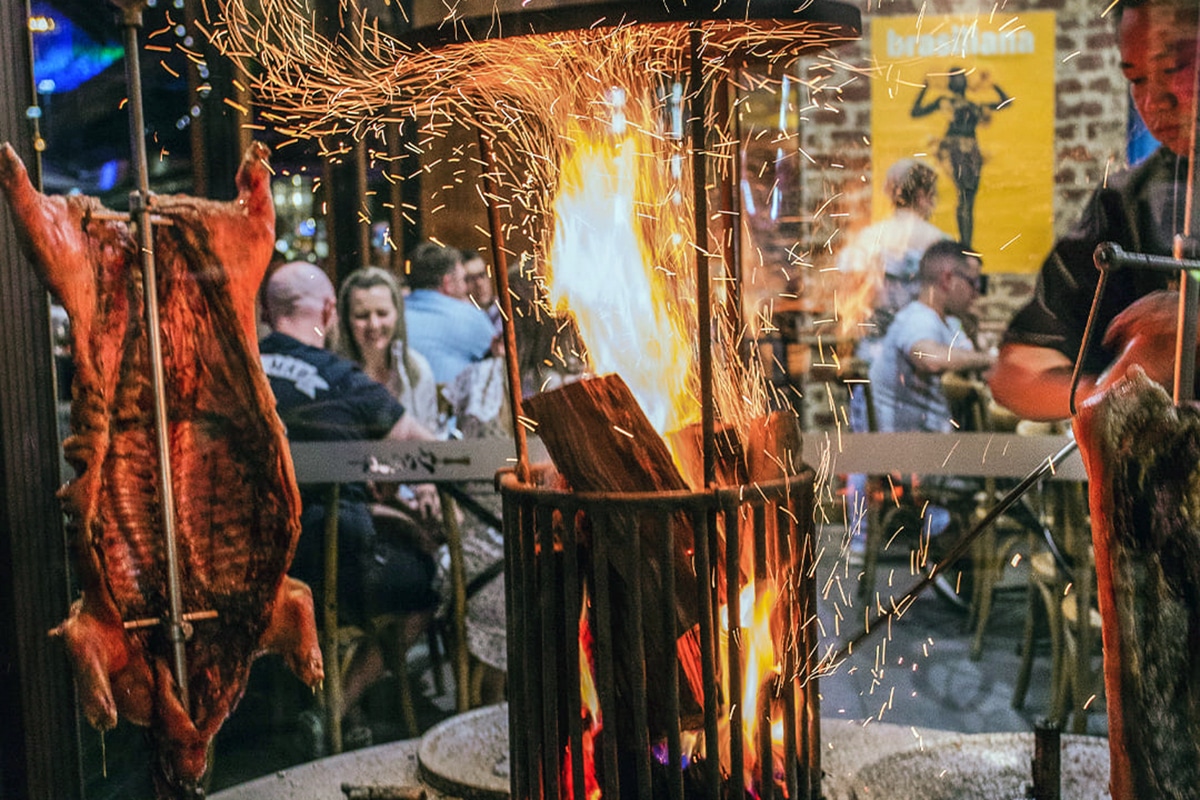 1. Braza Churrascaria
Address: Darling Quarter, 1 -25 Harbour St, Sydney
Phone: (02) 9572 7921
Hours: Sun – Thurs 12 – 3:300pm / 5 – 9:45pm, Fri – Sat 12 – 3:30pm / 5 – 10:30pm
Braza Churrascaria is a solid example of the perfect way to dip your toes into Brazilian BBQ. Offering 20+ meats and an excellent range of sides it could not be easier to get your taste buds around what they've got on show. Brazilian BBQ is an event that is entirely worth indulging in, so head into Braza, pay $62, get fed till you can't eat anymore. Couldn't be easier.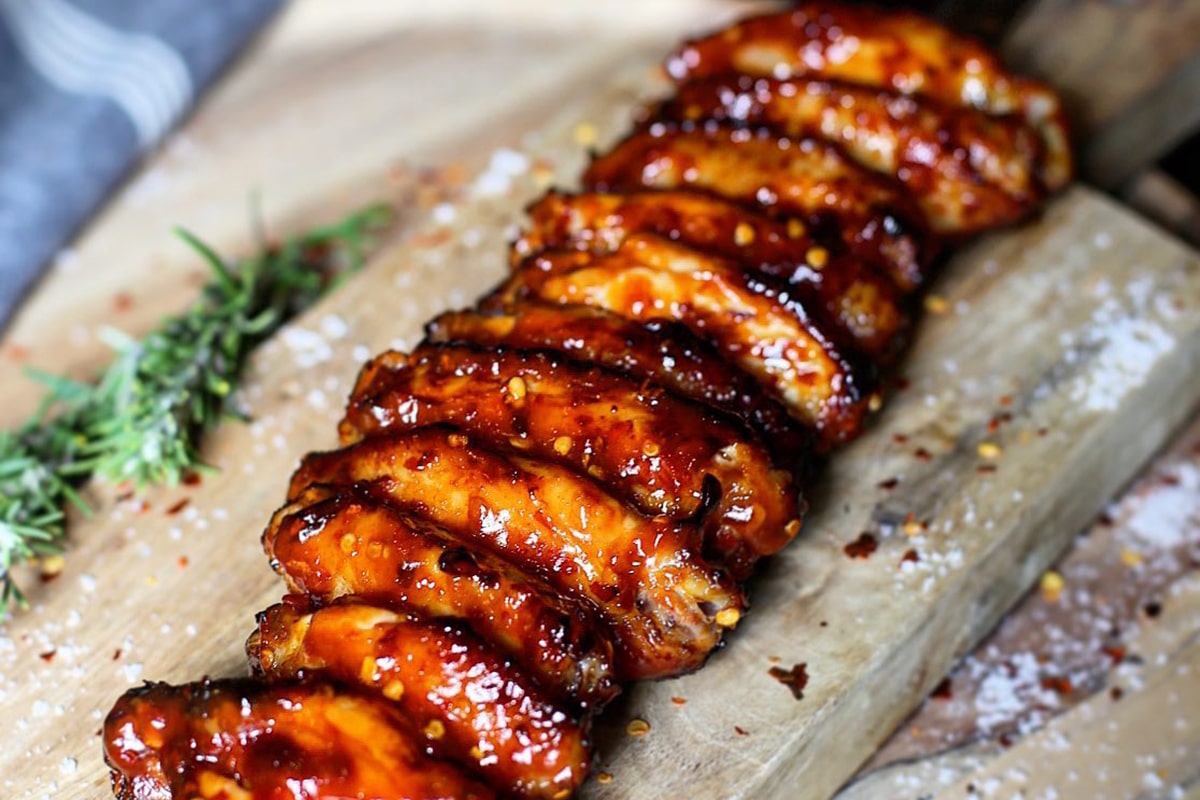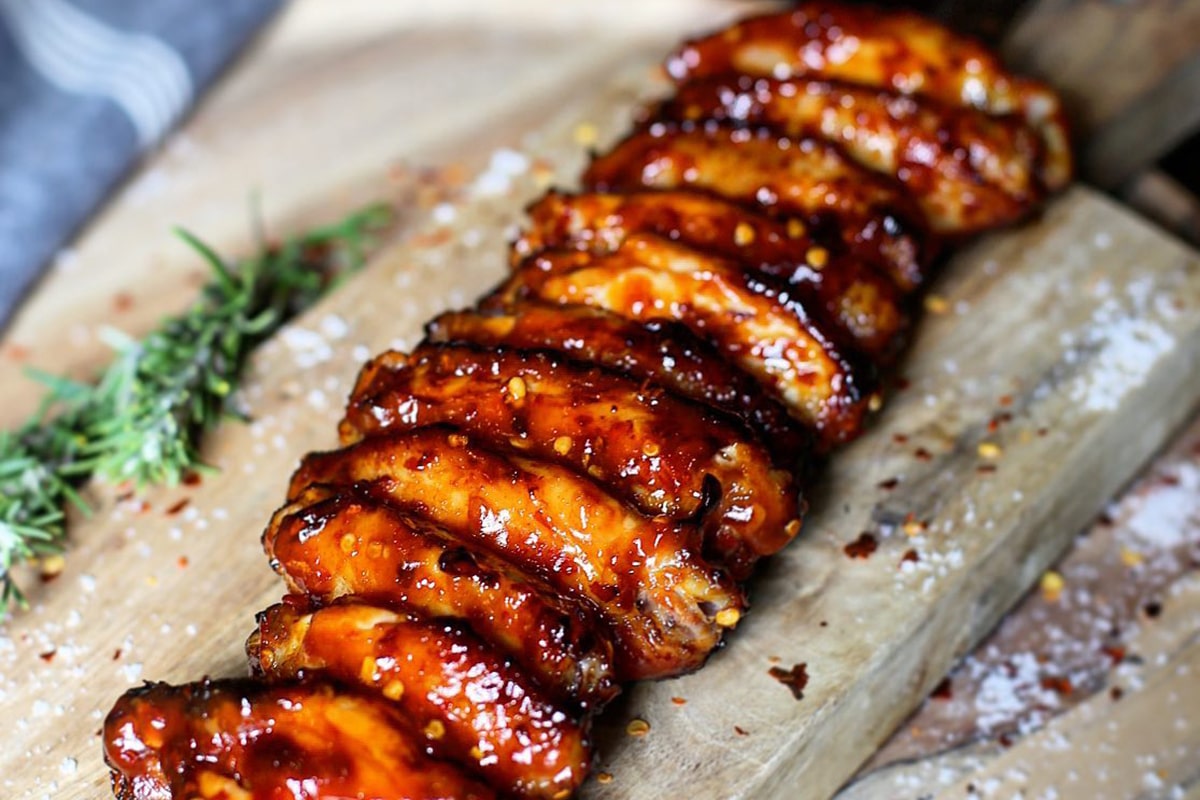 2. Churrasco Coogee
Address: 240 Coogee Bay Rd, Coogee
Phone: (02) 9665 6535
Hours: Mon – Thurs 5 – 9pm, Fri 5 – 10pm, Sat 3 – 10:30pm, Sun 12 – 9pm
Bringing authentic Brazilian chefs with them, Churrasco Coogee is committed to giving you the best traditional Brazilian BBQ in Coogee. At an entirely reasonable $50 pp there is nothing to fault. How could you turn down the 10 hour Smoked Beef Chuck with Creamy Mushroom Sauce or a 12 hour Smoked Beef Brisket with Churrasco Texas Rub? Combining the beauty of the beach with the beauty of the beef.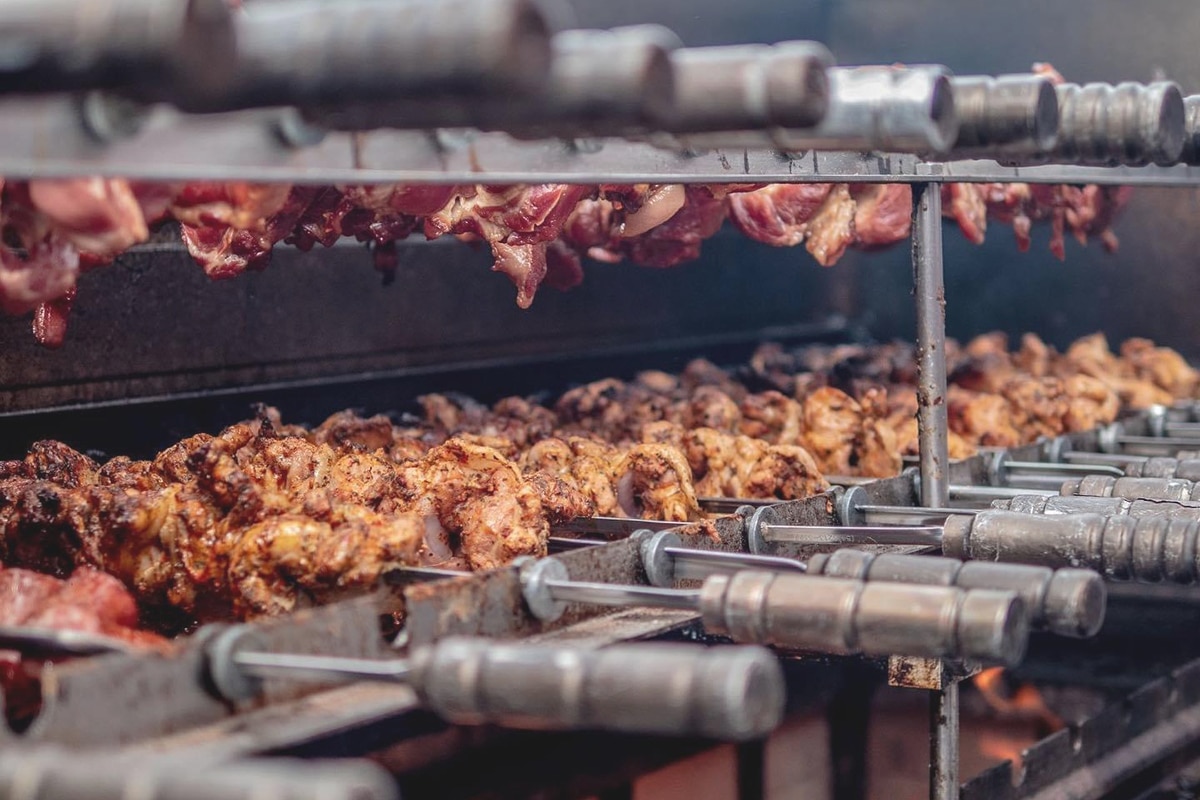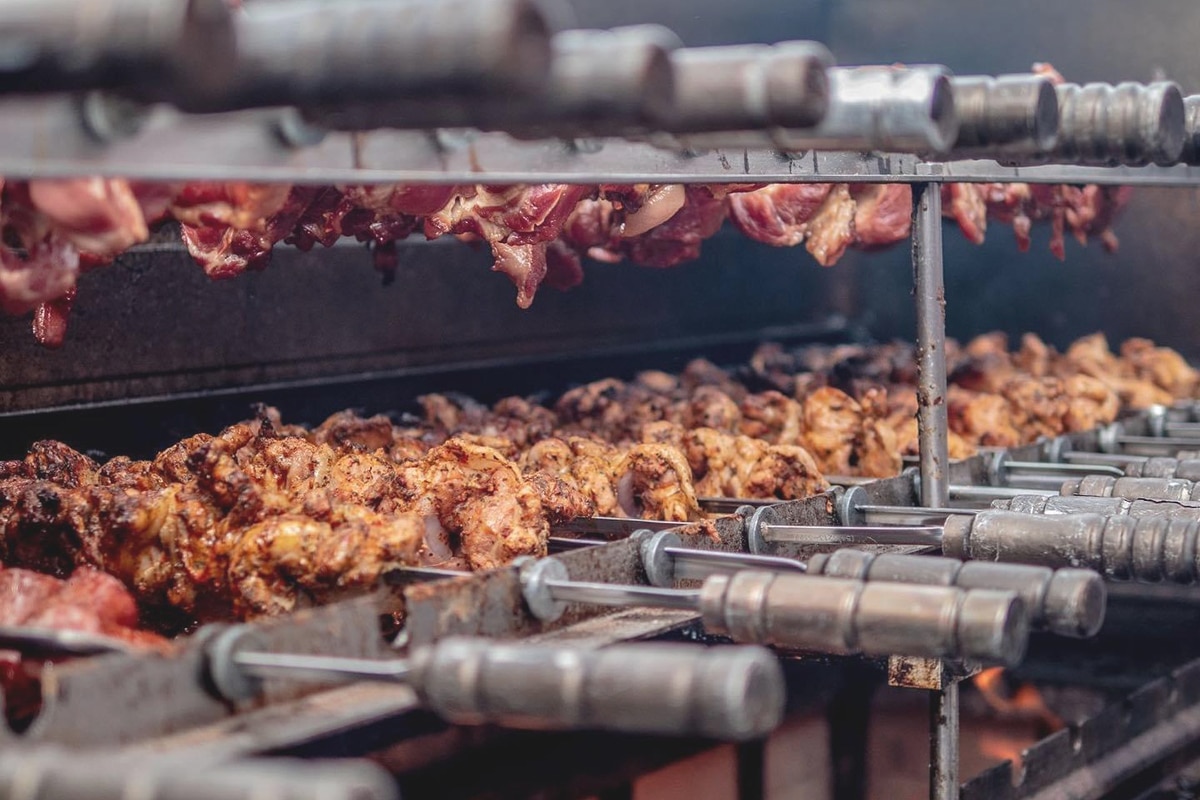 3. Brazilian Flame BBQ
Address: 27/33 Oaks Ave, Dee Why
Phone: (02) 8350 3958
Hours: Mon – Sat 11am – 8pm, Sun 11am – 4pm
Brazilian Flame exists to bring the unique flavours of Brazil to Australian mouths. Bringing strong heart to the proceedings they aim to remind us that food is an accompaniment to good times. Friends and family sharing in it is a major part of the deal too. Though don't let that make you think they skimp on providing an exceptional taste sensation.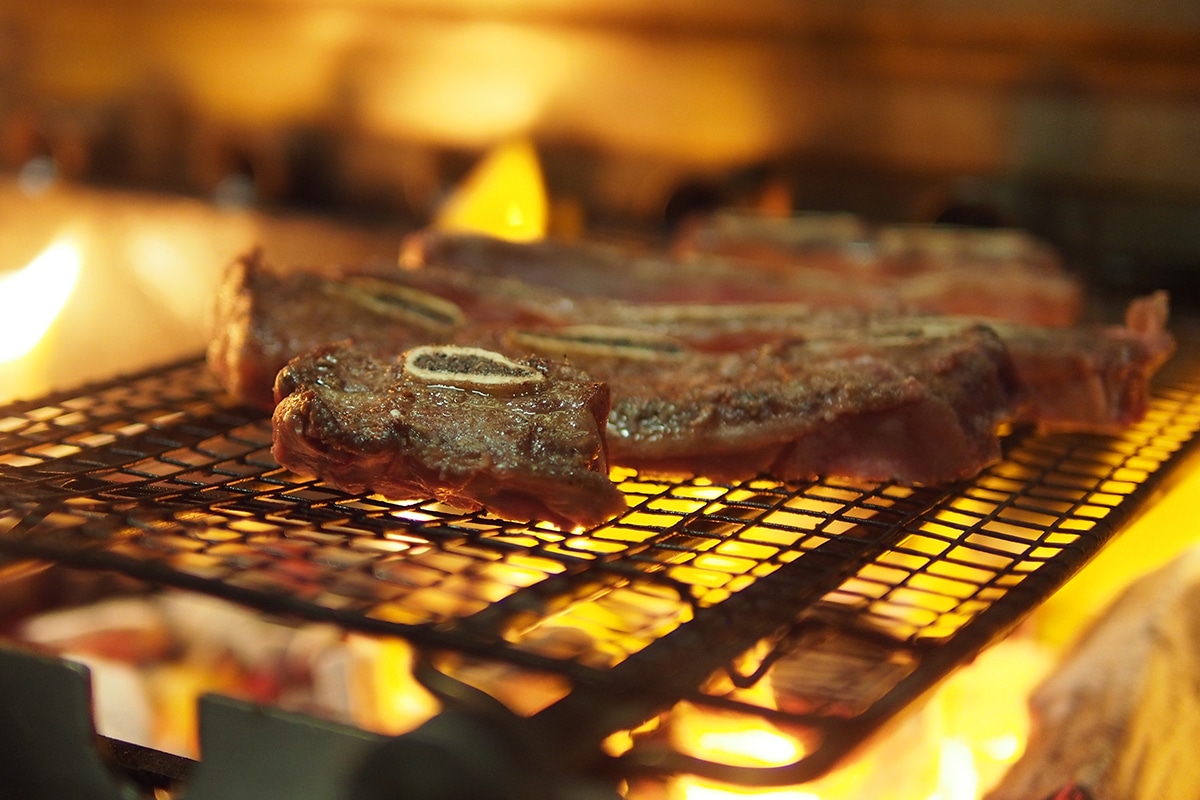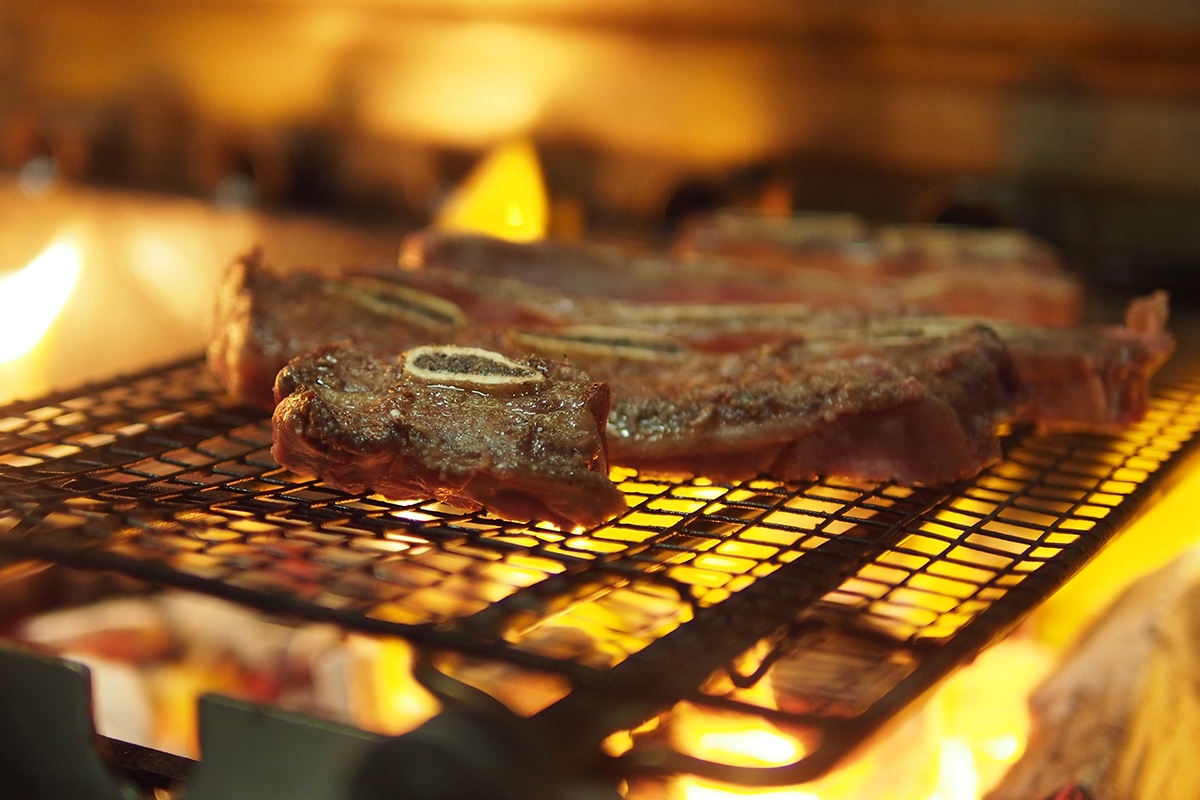 4. BahBQ Brazilian Grill
Address: 35 Albany St, Crows Nest
Phone: (02) 9966 8203
Hours: Tues – Thurs 6 – 10pm, Fri – Sun 5:30 – 10pm
Fusing South American and Australian influences, BahBQ Brazilian Grill slices up the standard cuts, alongside an exceptional cocktail list. The perfect place to sample a Caipirinha if it's your first time, or an even better refresher if you've whetted your whistle with one before. Great drinks, better food.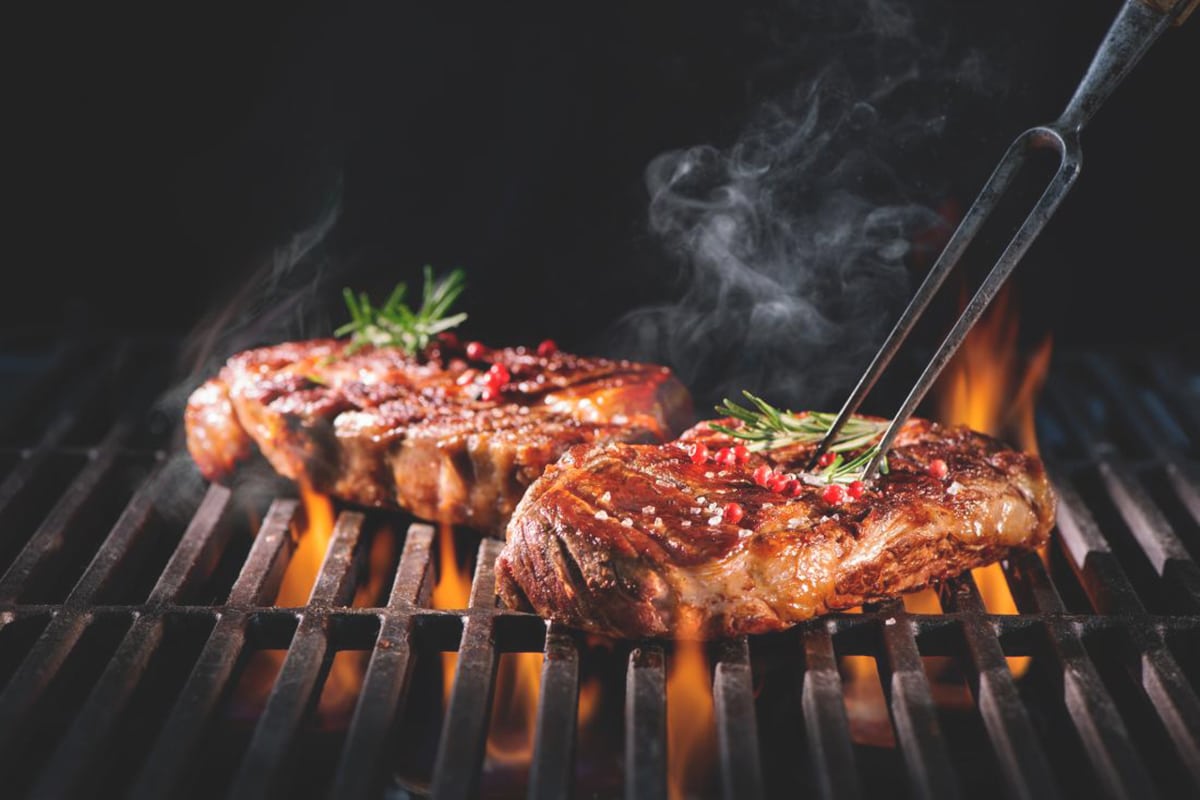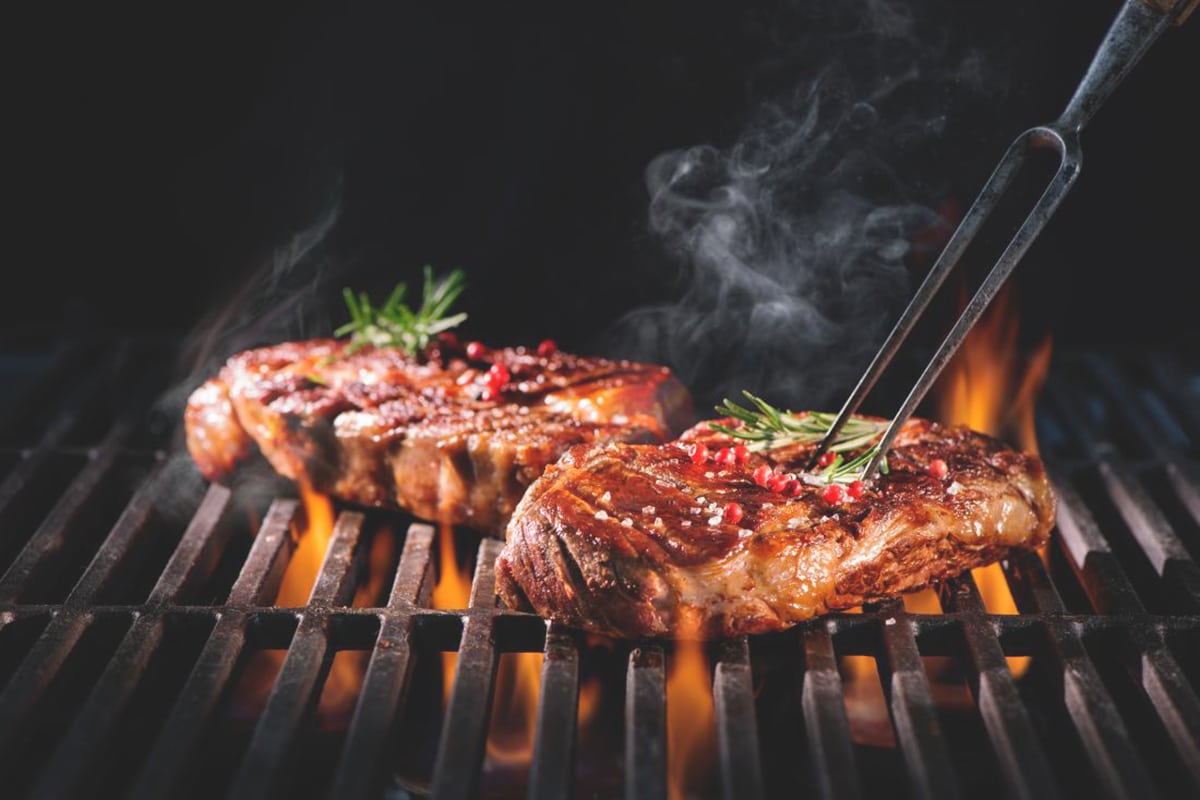 5. Espetus Churrascaria
Address: 60-70 William St, Woolloomooloo
Phone: (02) 9360 6070
Hours: Mon – Sun 5:30 – 10pm
Espetus Churrascaria highlights the Southern Brazilian, gaucho (think Brazilian cowboys), approach to the rodizio experience. They claim a fanatical devotion to high-quality meat and 'special' cuts. Keen on offering an experience more than a feed, you can get a little bit of everything here.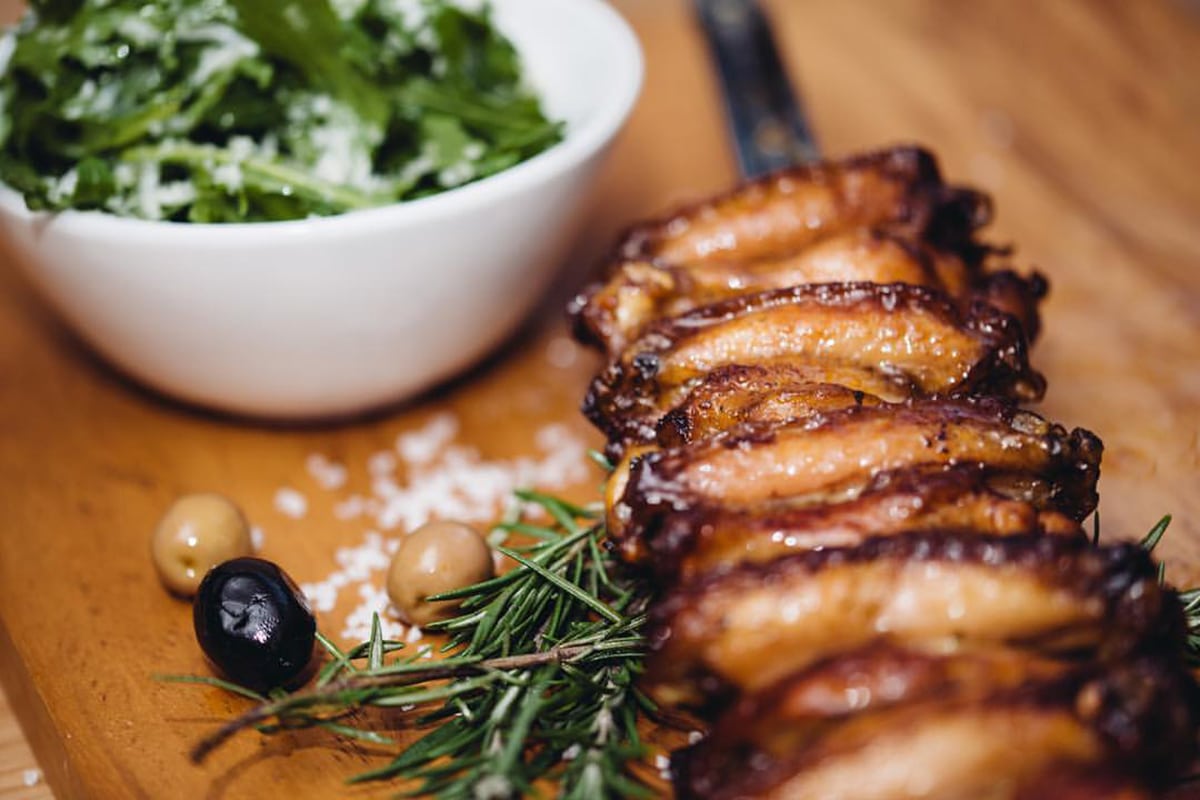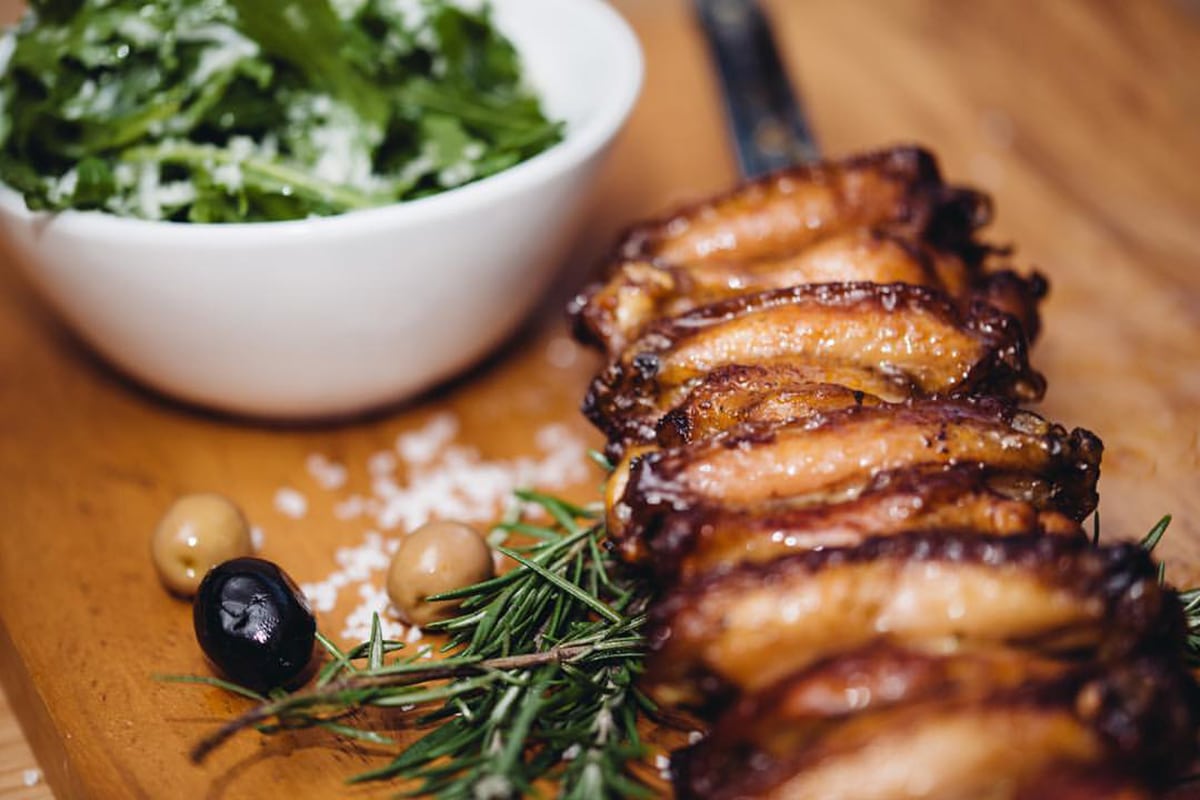 6. Char & Co
Address: 15 Knox St, Double Bay
Phone: (02) 9328 5542
Hours: Tues – Sun 5:30 – 10pm
Char & Co attributes a history in Porto Alegre to their ability to create an authentic immersion into the world of the food you'll get stuck into in their Double Bay venue. Promising a fluid blend of South American and European traditions you'll find that gorgeous churasco flavour alongside seasonal cocktails and a specialised drinks menu.
---
Featured Video from Man of Many
---
7. Chama Brazilian Style BBQ
Address: Shop 2/277-281 Kingsway, Caringbah
Phone: (02) 9525 7717
Hours: Tues – Thurs + Sun 6 – 9pm, Fri – Sat 6 – 10pm
Chama Brazilian BBQ offers some of the best value for money you'll get on our list. With a stunning $39 pp all-you-can-eat combination of gorgeous meats, salads and antipasto, you'll be hard-pressed to find a better deal short of heading directly to Brazil. A quick look at their website allows you to get a glimpse of the glistening, mouth-watering meats you'll be able to stuff yourself with.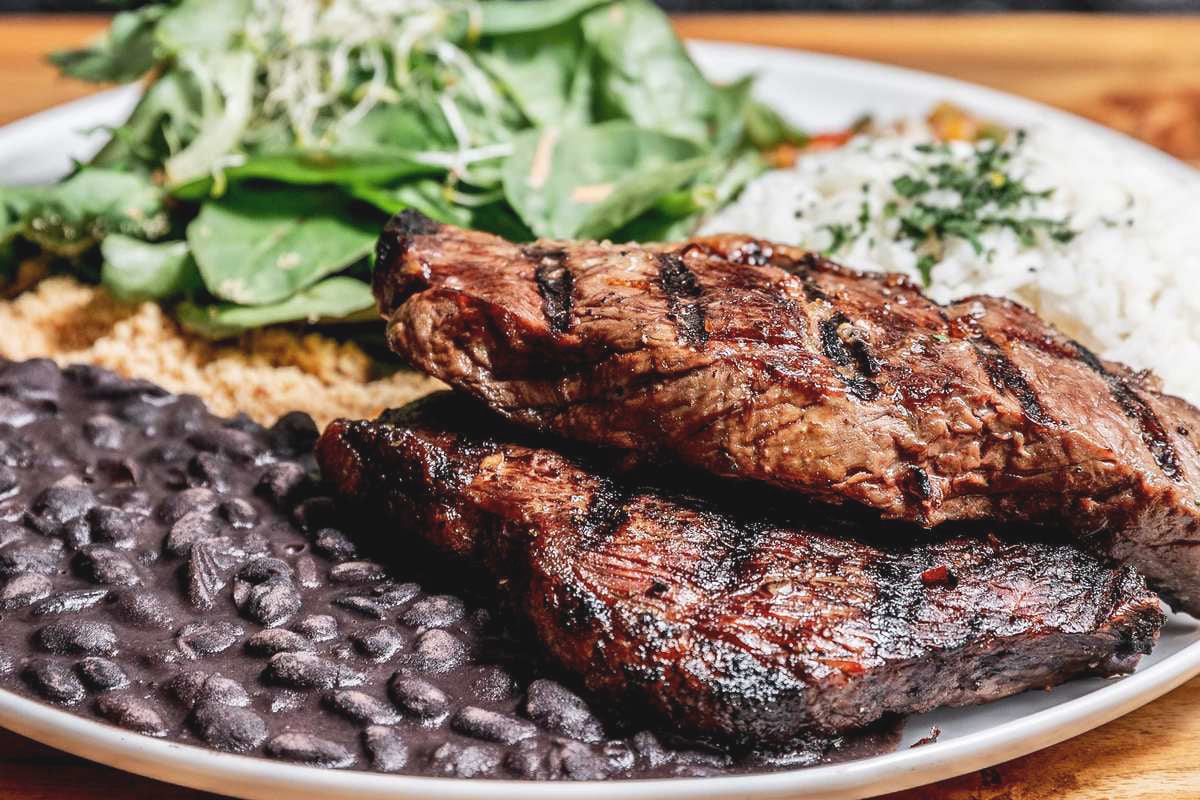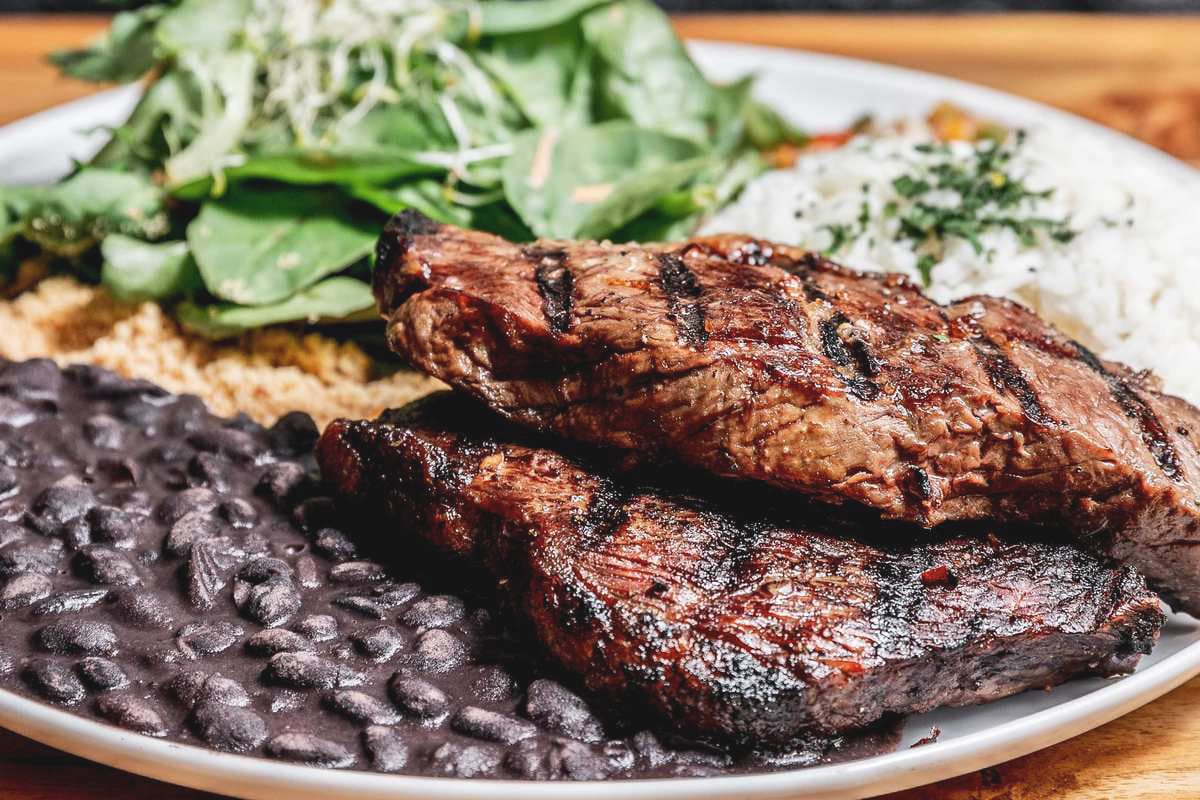 8. Boteco Manly
Address: 32 Blegrave St, Manly
Phone: 0450 663 661
Hours: Tues – Thurs 5 – 9pm, Fri – Sat 11:30am – 9pm, Sun 11:30am – 8pm
Boteco Manly is a one stop shop for good times. An all day happy hour means you'll never go thirsty, alongside the charred sides you'll find at all Brazilian BBQ, you can also treat yourself to pastels (little Brazilian meat spring rolls) or coxinha's (meat croquettes) for a bit of a different flavour sensation.
What is Brazilian BBQ?
Brazilian BBQ is a unique eating experience. It's your favourite thing you've never tried. The defining features of Brazilian BBQ are firstly 'rodízio' (which means 'all you can eat') so get your big hog mouths ready to go to town, and 'churasco' a slow-cooking, scrupulous method of preparing skewered meats over hot coals for a mouth watering-ly glorious period of time. Think big on meat, massive on flavour, and delicious on sides.
Alternatives to Brazilian BBQ in Sydney
If you're looking for other things to do in and around Sydney, we've got you covered with some of the options listed below. You can also check out our list of fun things to do in Sydney. If you're looking for a more specific cuisine, check out our list of the best Mexican restaurants in Sydney or the best burgers in Sydney. If you're full, we can also help you with your search for the best rooftop bars in Sydney.
How Man of Many Chose the Best Brazilian BBQ in Sydney
With an office situated right in the heart of Sydney and a team of keen foodies, the team at Man of Many has had the chance to sample the best Brazilian BBQ in Sydney. Where they haven't had a chance to visit, they've turned to food critics and expert reviews in compiling their list. Man of Many's editors have taken into account, price points, opening times, and food choices, while also making a concerted effort to highlight a few brunch spots outside the CBD. If there's a Brazilian BBQ spot you think we should check out, get in contact. Now, let's check out the list below.
You'll also like:
25 Best Sandwich Shops in Sydney
12 Best Turkish Restaurants in Sydney
11 Best Charcoal Chicken Shops in Sydney
Sydney Brazilian BBQ FAQs
What is the best Brazilian BBQ restaurant in Sydney?
The highest-rated Brazilian BBQ restaurant in Sydney is Braza Churrascaria, however, there's such a variety to choose from. Sydney offers a gorgeous range of Brazilian BBQ restaurants, including Char & Co and Boteco Manly, to name a few.
What food do you get at Brazilian BBQ?
Brazilian BBQ involves a many slow cooked barbequed meats. Beef, Chicken, Lamb and Pork feature strongly. Then you'll find South American sides – salads, beans, corn and a speciality – BBQ Pineapple!
---
Featured Video from Man of Many