Krispy Kreme X Golden Gaytime Donut
You love Krispy Kreme doughnuts. You love Golden Gaytime ice-creams. But don't you find, when biting into a delicious doughnut, that it is disappointingly devoid of Golden Gaytime flavours? And when you're refreshing yourself on a hot summer day with a Gaytime, aren't you let down by the total absence of doughnuttiness?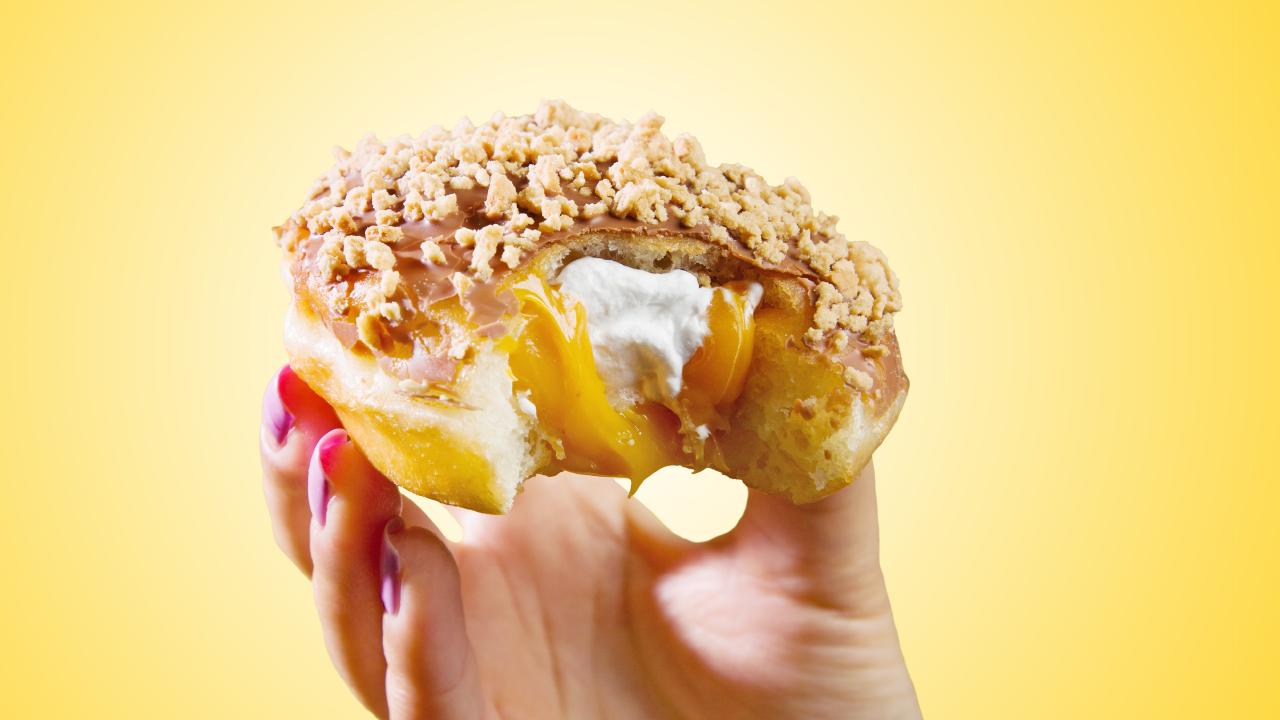 You know where this is going: the above dilemmas no longer apply, thanks to a partnership between Streets and Krispy Kreme. The limited edition Golden Gaytime doughnut and the equally limited edition doughnut ice-cream are here to make all our lives that much easier – no longer will you have to purchase two separate products to get the Gaytime-plus-doughnut experience.
The Gaytime crumbed doughnut features a double-layered filling of toffee and vanilla creme, while the doughnut Gaytime will have a Krispy Kreme original glaze-inspired filling and doughnut crumb. Both are the kind of hybrids that scientists have warned us about but which ordinary Australians have been craving for years.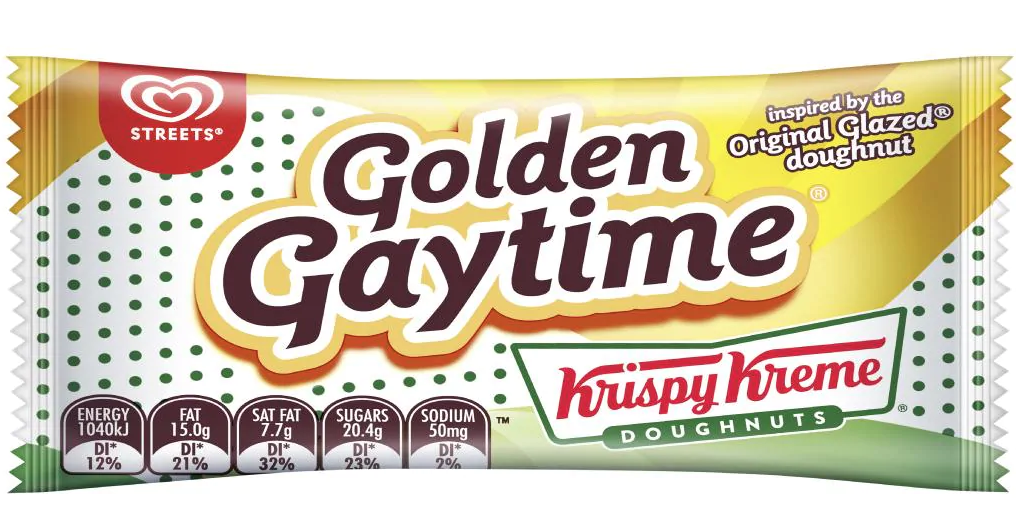 These amazing treats will be available exclusively only at 7/11, but fortunately 7/11s are literally everywhere, so you should have no trouble picking some up. Just remember that they are limited editions, so you'd be best advised to buy in bulk. A few cratefuls should see you through summer at least.