Monday Munchies: July 12 – Date Night Packs
We're bringing in your post Gladys afternoon with another good ol' edition of Monday Munchies. The weekly round-up of everything that you need to know in food news. This week we're showing our cards with another list of great lockdown joints that you need to get your hands, mouth and eyes on. Starting off with the folks over at Dear Saint Eloise who are taking care of the fellas this week, with a date-night two pack to die for. Did someone say braised beef and mash? Regardless, if you need any more food assistance this lockdown, please refer to our article on the 6 Best Food Delivery Apps & Services.
You'll also like:
Monday Munchies: July 7th – Delicious Deliveries
Monday Munchies: June 28 – Lockdown Legends
Monday Munchies: June 21 – Plant Based Bonanza
Dear Saint Eloise Date Night Packs
Sydney favourite Dear Saint Eloise is doing date-night right, offering the perfect two-person spread for an intimate lockdown affair. The menu is updated weekly so we recommend keeping an eye locked to their Instagram for the latest (linked below), but look out for options such as last weeks menu of braised beef short rib, Paris mash and eggplant dip. With Vegan, vegetarian and gluten-free options on the menu, we can't think of a better way to get rid of those middle of the week woes. With only 50 available and a sharp price of $65, you're going to have to be quick to secure yours! Eat, heat, serve.
Note: Email [email protected] with orders by 2pm for same-day pick up between 4-7pm.
Mary's Loves Hospo!
With cases roaring into the hundreds, Mary's Group are taking care of you Sydney. It's a win-win situation really, you take care of the Hospo's and in return, they offer a delicious and memorable meal from the comfort of your own home. Turning things up a notch, the legends at Mary's Newtown have announced they will be doing an offer for those in the industry who are waiting to see when they can go back to work. The Newtown favourite is dishing out a burger and a beer for $10 supported by the good people at Young Henrys. To be eligible, hospo staff simply need to show their RSA or Hospo payslip (limit one deal per person, per day).
Service options: Takeaway
Address: 6 Mary St, Newtown NSW 2042
Hours: Mon-Thur 4pm-12am, Fri-Sat 12pm-12am, Sun 12-10pm
Stay Fit with Fishbowl
Unfortunately, this Sydney Lockdown is leaving people all over the place. But like a knight in shining armour, it's seemingly inspired the population into a mass fitness journey and Fishbowl is here to help. The team at FISHBOWL are encouraging those in lockdown to get moving by offering $5 off their made to order salads (every Tuesday) to anyone who tags #FitWithFishbowl across socials with proof of their daily run, cycle, skate or swim! The initiative is a great way to get moving with your family and get lunch or dinner sorted, one step at a time.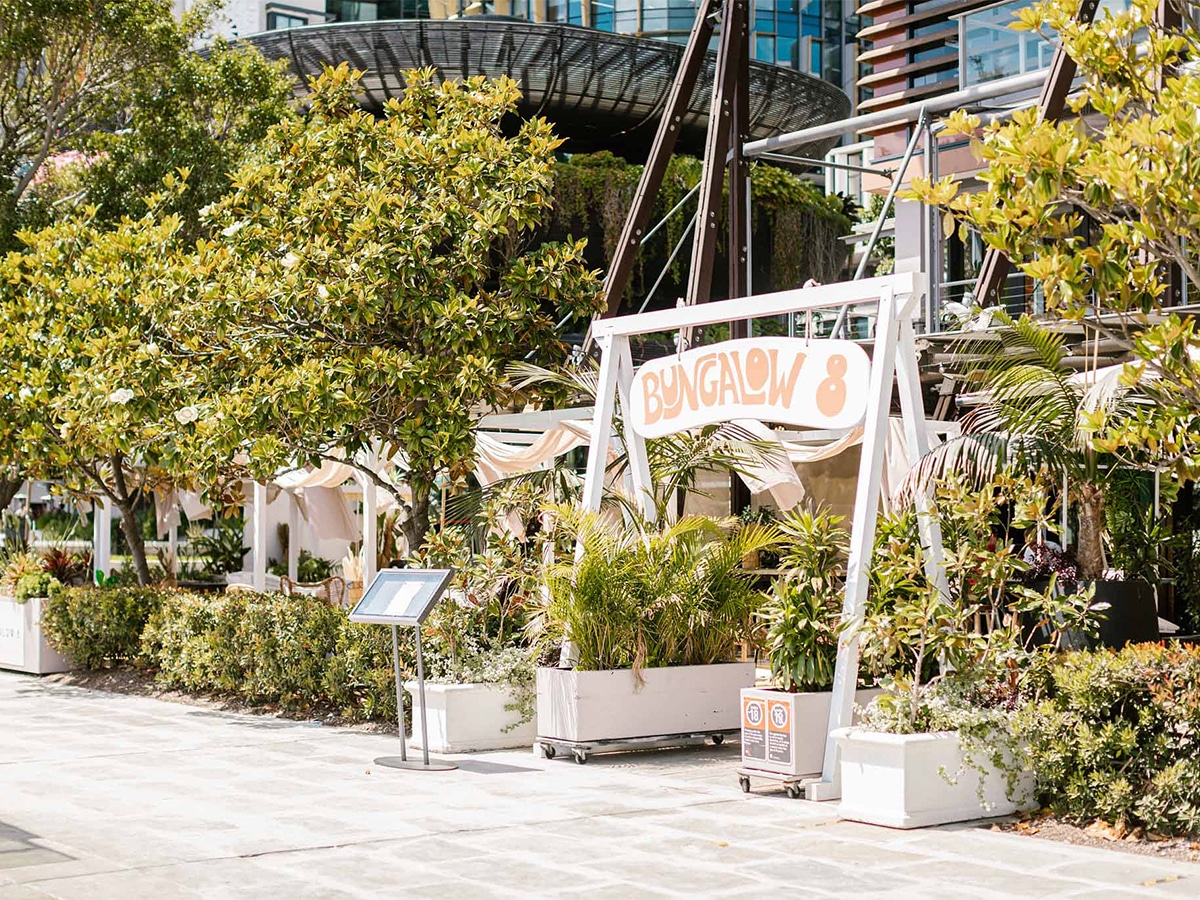 Australian Venue Co. Launches Meals for Hospo Mates
Australian Venue Co. is preparing 2000 meals for any of its employees or other hospitality industry workers who need them. The Mates Bag will include a beef Shepherd's Pie; Sri Lankan vegetable and lentil coconut curry with rice; marinated grilled chicken thigh with mixed grain salad; rigatoni pasta with tomato, mushroom, basil and eggplant; Thai pumpkin soup with roti bread; tomato and fennel soup with garlic croutons and double chocolate brownies. The Mates Bag can be claimed by submitting a simple form below.
"The meals are fresh, delicious and hopefully will make the next few weeks that bit easier for our team and other Sydney hospitality workers during this lockdown," said AVC NSW State Manager, Evan Gargaro.
Note: Collect a Mates Bag from Bungalow 8 on King Street Wharf on Friday Wednesday 14 July.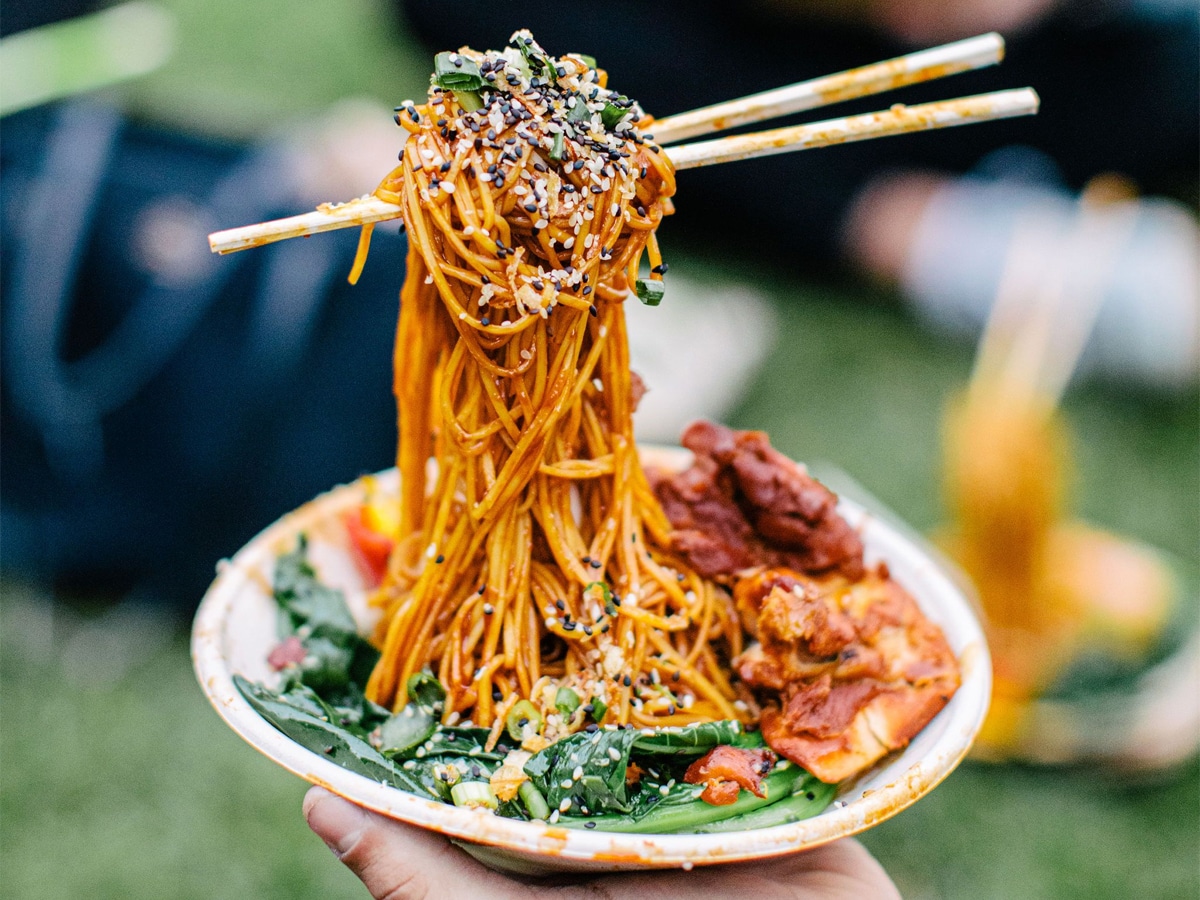 Brisbane Night Noodle Markets Return This July
The highly-anticipated Brisbane Night Noodle Markets returns to Brisbane next month. Set to debut a brand new home at the idyllic Botanic Gardens, the air will be filled with spicy, salty and sweet aromas and transform the heart of the city into a bustling Asian street food festival. The Night Noodle Markets will once again bring together the best combination of Australia's multicultural flavours, celebrating and fusing cuisines as locals embark on a vibrant flavour journey from across Asia. Tasting new creations, dynamic flavours and signature dishes from delicious hawker-style stalls from around the country with a range of gluten-free, vegetarian and vegan options available.
Local-picks Teppanyaki Noodles, Steamed Dim Sum and Raijns will be joined by exciting local newcomers Nodo Donuts, Schillykickk and Stone and Cooper along with crowd-favourites Gelato Messina, Hoy Pinoy and Flying Noodles.
When: 21 July – 1 August
Where: Brisbane City Botanic Gardens – 147 Alice St, Brisbane City QLD 4000
You'll also like:
Monday Munchies: July 7th – Delicious Deliveries
Monday Munchies: June 28 – Lockdown Legends
Monday Munchies: June 21 – Plant Based Bonanza