Survey Says 73% of Men Would Rather "Die Younger" than Give Up Meat
It should come as no surprise, but meat-eating and masculinity remain inextricably linked in the Australian psyche. The fact is so ingrained that a recent survey of 1,000 people revealed 73 per cent of male respondents are happy to accept the risks associated with meat-eating. We love meat as much as the next person, but it's about time we remove the stereotypes associated with a meat-free diet. That's why this year, the Australian-founded not-for-profit No Meat May is targeting outdated stereotypes around food. Recognising that most people change incrementally over time, the movement is engineered from the outset to be educational, supportive and non-judgemental.
Survey Results
73% of Men happy to "Die Younger" than give up meat.
30% of Australian men said they would never give up meat or animal products for any reason.
34% of men believe humans are meant to eat meat.
81% of men surveyed consider themselves someone who cares about the environment, yet when asked whether they would give up meat if it meant would reduce their impact on the environment, 79% said 'no'.
37% of Aussie men surveyed are interested in reducing or eliminating their meat consumption.
Giving men a reason to try a meat-free diet, Australian-founded not-for-profit No Meat May, has set the challenge for people across the country to eliminate meat from their diets for 31 days. Going as far as to provide participants with free support, tools, and an inclusive community to test out a meat-free or plant-based lifestyle for the month of May. There are even some exclusive restaurant deals to be had, but more on that later.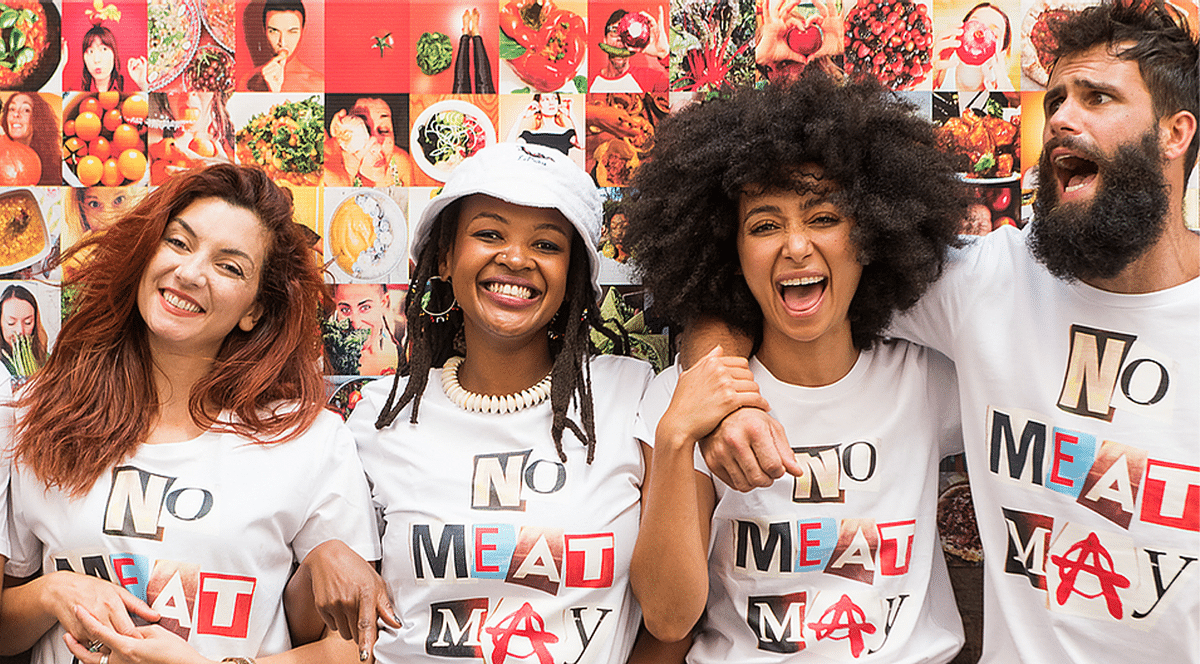 This year, more than 100,000 people are expected to take part in the campaign globally, but the stats show 90 per cent of past No Meat May participants have been women. So the organisation is emphasising this major disparity between the genders in their attitudes towards adopting a diet with less or no meat by targeting men. According to Sydney-based psychologist and board member for the Australian Association of Psychologists Inc, Sahra O'Doherty it all comes down to stereotypes and perceptions of masculinity.
"Media representations often reinforce expectations around gendered eating by portraying an archetype of traditional masculinity as meat-eating, uncaring of healthy food choices and favouring ease and convenience over his health or the environment," she said.
So what are these health risks? According to the information provided, the risks associated with a meat-focused diet can include things as serious as "taking 5 to 10 years off life expectancy," according to rural Australian GP Dr Grisciti who goes on to say;
"There are a number of negative health effects of eating meat including the release of carcinogens in the cooking process, which leads to an increased risk of bowel and other cancers. The saturated fat content of meats contributes to atherosclerosis (hardening of the arteries) and also to insulin resistance which can lead to Type 2 Diabetes Mellitus," he said.
If you're anything like us, sometimes it doesn't matter what science says, it's going to take some more convincing to bring us across the line. So if the various health, environmental and social reasons aren't enough to entice willing participants, maybe some delicious food might do the job. After all, the way to a man's heart is almost always through his stomach.
---
Featured Video from Man of Many
---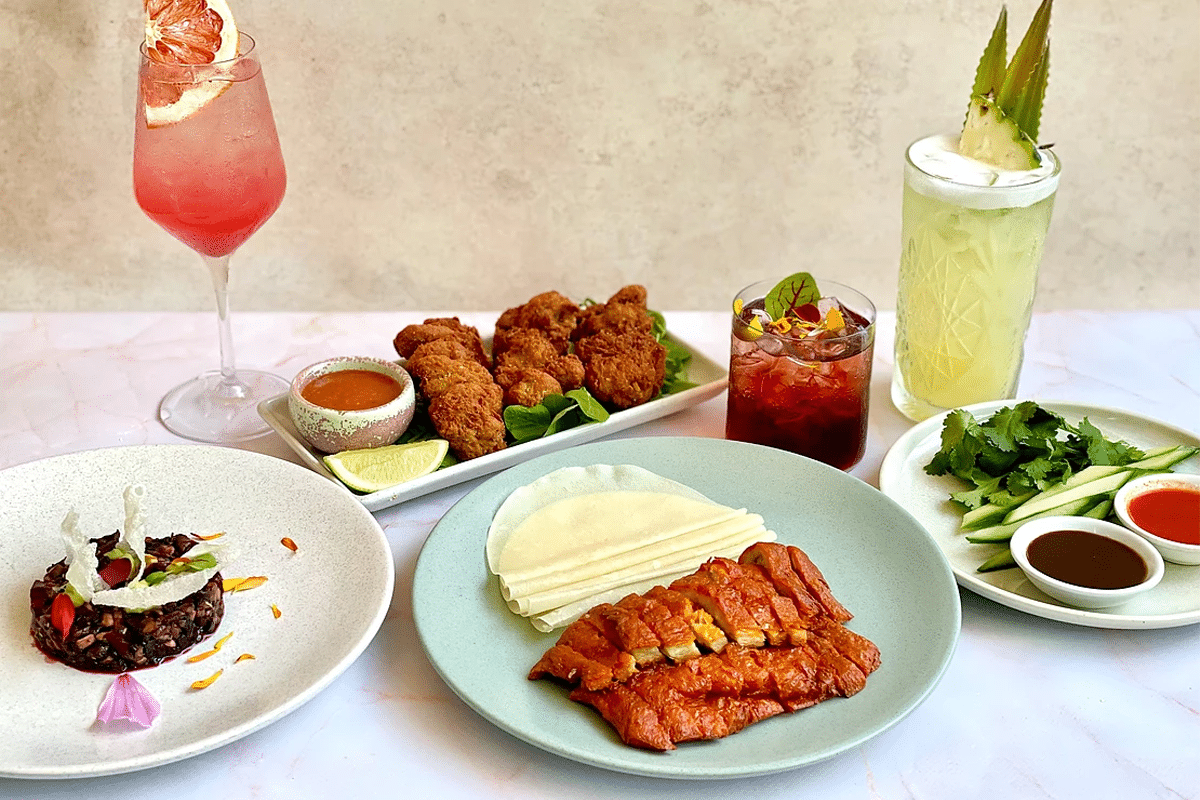 No Meat May x Bodhi Restaurant and Bar
Australia's longest-running vegan restaurant Bodhi Restaurant Bar has created a special dish exclusively for No Meat May. Dubbed the 'No Meat Tartare' it is available right now for $18. This clever dish resembles the traditional steak tartare made using raw beef, Bodhi's plant-based No Meat Tartare is made with chopped beetroot and portobello mushrooms as a base,
topped with crispy rice crackers and avocado wasabi cream, and drizzled with truffle oil.
This is the perfect complement to Bodhi's range of plant-based creations, which includes the original Vegan Peking Duck pancakes with bold, smoky flavours and surprisingly spot-on texture, and the ever-popular crispy finger eggplants with chilli and sesame seeds, doused in a sticky caramel sauce. There will also be a range of No May May cocktail specials, with a different concoction each week mixed with vegan spirits, liqueurs and house-made syrups, as well as their usual list of vegan wines.
Address: 2-4 College Street, Sydney 2000
Hours: Lunch (yum cha) Monday-Saturday 11am-3pm, Sunday 11am-4pm. ​​Dinner (a la carte) Tuesday-Sunday 5pm-10pm
You'll also like:
20 Hottest Hot Sauces in the World (Barely Legal)
10 Best Vegetarian Restaurants in Sydney
20 Best Vegan Restaurants in Perth
---
Featured Video from Man of Many