Man of Many's Staff Favourites – 4 February 2023
There you have it, January is done and dusted already. The first month of the year came and went like a rocket, propelling us further in 2023 and beyond. This week we've tackled some big topics, from the Big Green Button that dishes up VB on-demand to the shocking revelation that snakes can actually jump, and we aren't done yet. For our final trick of the week, we're dishing up another Staff Favourites serving for your enjoyment.
You'll also like:
Man of Many's Staff Favourites – 28 January 2023
Man of Many's Staff Favourites – 21 January 2023
Man of Many's Staff Favourites – 14 January 2023
Lifeline
Nick Hall – Editor-in-Chief
I'll admit, this one is a bit of a departure from my usual programming, but it's something that I believe needs a lot more attention. The wonderful people at Lifeline have been providing crisis support to Australians in need for 60 years and I can't thank them enough for their time, dedication and service. The truth is, sometimes all we need is a reminder, so let this be it. If you are struggling with your mental health, contact Lifeline or call at 13 11 14. You don't have to go through it alone.
Favourite Article of the Week: The Reserve Bank Confirms New $5 Note will Honour First Australians
Surefoot Custom Fitted Lange LX 130 HV GW Ski Boots
Scott Purcell – Co-Founder
I recently got to purchase the new Lange LX 130 HV GW ski boots from Surefoot in Whistler and let me tell you, they exceeded all my expectations! First of all, I have wide feet and finding comfortable ski boots has always been a struggle for me, but the custom fitting process with Surefoot where they scan and customise the boot to your feet changed all that. With a 102 mm width at the front of the foot, I finally found a high-performance ski boot that fits me like a glove. The Dual Core construction makes the boots lightweight and efficient, providing the power and precision I need on the slopes. Mounted on a Gripwalk sole and with a screw added in the shell, the LX 130 HV GW delivers performance equal to the RX boot. And I can't forget to mention the easy foot entry and exit, which really came in handy during long ski days.
And the cherry on top? I got the Surefoot custom heat liners installed. I can finally say goodbye to cold toes! The liners have ten levels of heat settings, all adjustable from an app on my phone, so I can customize the temperature for each foot. The internally wired heat element is powered by Surefoot's Winterheat batteries, ensuring proper circulation and warm feet throughout my ski day. If you've got a pair of Surefoot boots already, they can upgrade any existing liner or install heaters in standard boots in less than 10 minutes!
The Lange LX 130 HV GW ski boots and Surefoot custom heat liners are a match made in heaven for any skier looking for high performance and comfort on the slopes. The combination of Surefoot's 40 years of research and development and the versatility of Lange's "choose your fit" concept is a game-changer for my skiing.
Favourite Article of the Week: Google is Launching its Own Chatbot to Rival ChatGPT
Hard Fork Podcast
Frank Arthur – Co-Founder
This week, I'm recommending the New York Times technology-focused podcast Hard Fork. Hosted by journalists Kevin Roose and Casey Newtown, this podcast offers in-depth commentary and analysis of the latest technology news, trends and events. Whether it's a deep dive into the latest developments in AI, a peek behind the curtain of Silicon Valley's biggest tech giants, or just an update on Elon Musk's latest antics, the Hard Fork keeps listeners educated and informed about the latest technological developments shaping the world of business and modern society.
Favourite Article of the Week: Audi Activesphere Concept is an AR-Powered Off-Roader with a Truck Bed
Cadbury's 'Give A Cheer & A Half' Campaign
Ben McKimm – Journalist – Automotive & Tech
In a bid to change things up from 'Ben's Beer Reviews' I'll take a look at another one of my passions this week, chocolate. One of my personal favourite chocolate brands, Cadbury, is shining a light on icons and famous moments in sport, with the release of limited-edition packaging on Dairy Milk blocks featuring some of my favourite athletes, including Adam Goodes, Ash Barty, Daisy Pearce, The Matildas and Wallabies. The best part? It's all for a greater cause. As part of the brands 'A Cheer & A Half' campaign, they'll be launching a $150,000 grant program that will further assist community sports and volunteers. Exactly how Aussies can get involved will be shared in the coming weeks, but as an elite athlete in my past life, it's great to see the iconic brand support community sports. In my current life, I'll stick to eating chocolate.
Favourite Article of the Week: 17 Best Korean BBQ Spots in Sydney
Fender Gold Foil Jazzmaster
Rob Edwards – Branded Content Writer
This week, Fender announced a new instrument range called the Gold Foil Series that takes inspiration from the garage rock bands of the '60s. Having spent much of my life playing very loud guitars in a range of garages, rehearsal rooms, and sweaty little venues, the range caught my eye. As enticing as the Jazz Bass and Telecaster from the range are, I just can't go past a Jazzmaster, particularly when it comes with a bound ebony fingerboard, pearloid block inlays, mahogany body, Bigsby B50 vibrato and three shimmering Gold Foil mini-humbuckers. And while the Shoreline Gold finish is hard to pass up, this stunning Candy Apple Burst is undeniable.
Favourite Article of the Week: You Can Now Order Slabs of VB with the Press of a Big Green Button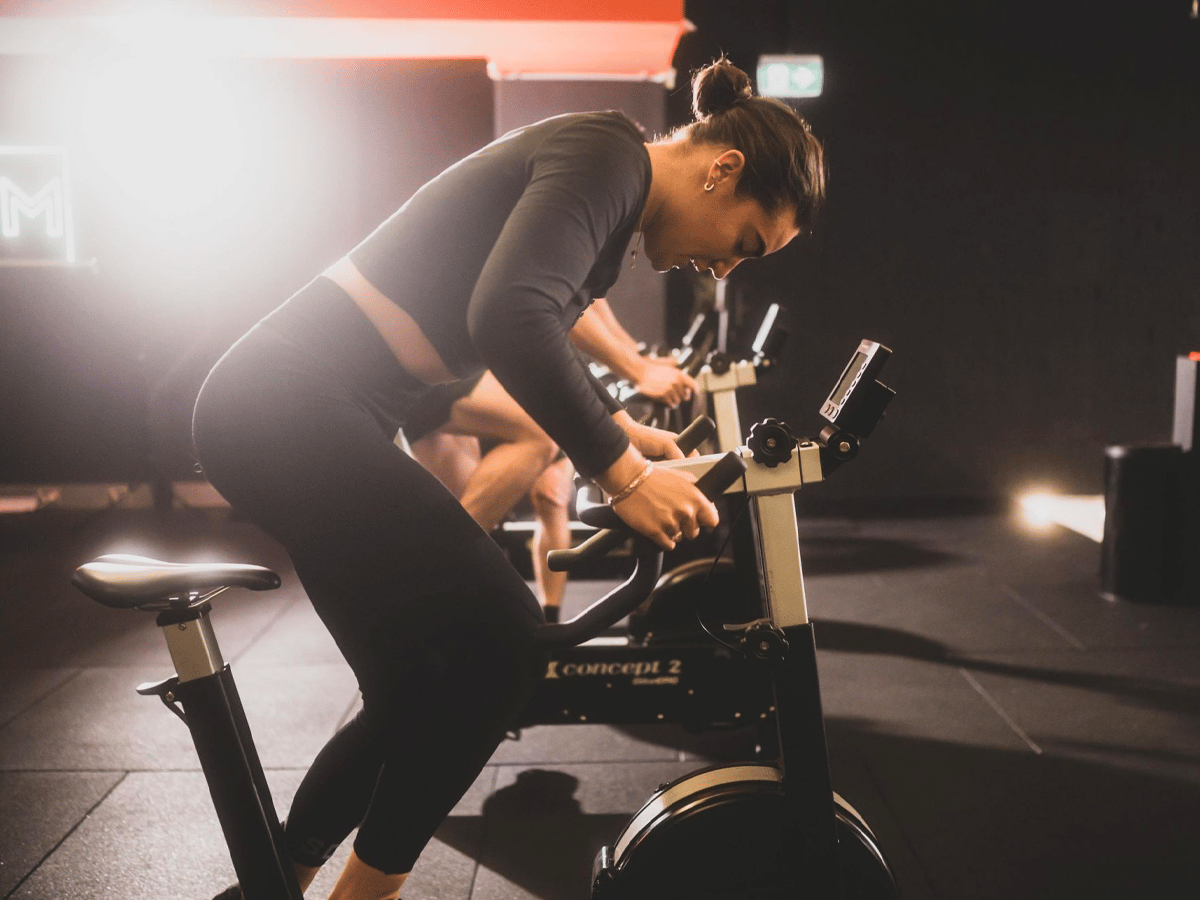 New You Fitness
Sam Mangioni – Journalist – Lifestyle and Culture 
Not to go all hippy on you guys, but I haven't tested any cool products this week. I might get fired for saying that, but don't stress; I'll get back to being the good little consumer soon. So while I take a break from my passion for products, I thought I'd give a shout-out to the best gym in Sydney: New You Fitness. If you want a fun training atmosphere that gets results, then this is the place for you. While group training classes can often feel chaotic and rushed, NYF emphasises technique and form to ensure you can build strength without injuring yourself. Whether you're looking for a cardio boost or sculpting your physique, the endorphin-filled sessions will leave you feeling and looking great. If you're interested, check out their Instagram for a free introductory session. See you there!
Check it out
Favourite Article of the Week: Saudi Arabia is Building a $500 Billion Ski Resort in the Desert
Ernest Solid Colognes
Simon Fitzgerald – Agency Sales Lead
It's only been a week since moving off the spray and onto Ernest Solid Colognes, and I can honestly say I'm hooked. Ernest is a premium Australian brand challenging the traditions of the fragrance industry, taking inspiration from only the best elements of the traditional fragrance world and re-imagining them for the modern era with a functional new twist – the solid cologne. Still using the artistry and ingredients of the world's best spray colognes, Ernest's solid colognes are crafted and refined to create the most exquisite fragrance, tone and body. A curation of perfectly blended high-quality ingredients (Shea Butter, Macadamia oil, Vitamin E, etc) ensures that you not only smell amazing, but your skin is left moisturised and healthy.
Colognes are made from a natural wax (blend of beeswax and shea butter) as the medium for the fragrance, so they're easily applied, last longer, and are kind to the skin. Ernest will last up to 4 hours, with products designed to release its scent inline with your body heat, so pulse point application will maximise performance.
Coming in a portable light weight tin design, makes them ideal when compared to a traditional glass spray bottle for carrying on the go. And I don't think you will, but if you are not completely happy with your purchase, they'll happily replace or refund it for you.
Ernest has also forged its own path by giving cologne a higher purpose – creating premium products while also promoting meaningful conversations around mental health. Every purchase of an Ernest cologne triggers a donation to the Gotcha4Life Foundation, Australia's mental fitness charity.
Favourite Article of the Week: You Can Now Order Slabs of VB with the Press of a Big Green Button
Possway V4 Pro Electric Skateboard
Clelia Niyikiza – Branded Content Manager
Possway Electric Skateboard is a sleek and lightweight option for riders of all levels looking for an easy and convenient way to get around. Weighing in at just 5.7 kilograms, it is easy to carry and store. Despite its compact size, it packs a punch with a top speed of 37 km/h, making it suitable for beginners and experienced riders.The board is designed with a focus on ease of use, with four riding modes, the latest acceleration technology and a smooth and stable ride experience. Even inexperienced riders can quickly gain confidence and start enjoying the thrill of gliding along the pavement. Whether you're commuting, exploring your city, or just looking for a fun way to enjoy the summer, Possway Electric Skateboard is the perfect ride.
Favourite Article of the Week: The Reserve Bank Confirms New $5 Note will Honour First Australians
The Last Of Us (HBO Series)
Caludette Sampang – Sales Executive
As a fan of the game, since it was released in 2013, I was beyond excited to hear that we were finally getting a live-action adaption! I've been disappointed by movie/tv-show adaptions of video games in the past so my expectations were a little low, but I'm happy to say that I've been blown away by the quality of each episode so far. The series manages to stay true to the source material while including their interpretations of the various backstories of our beloved characters. It is a thrilling and hopeful tale of survival and humanity in the face of unimaginable horror, and I'll be waiting on the edge of my seat for the next episode!
Favourite Article of the Week: HBO Renews 'The Last of Us' For Season 2, Surprising Absolutely No One
Garrison Brothers Guadalupe Texas Straight Bourbon Whiskey
Jacob Osborn – Staff Writer
The newest expression from Garrison Brothers Distillery is every bit as big and bold as its Texas-based origins would suggest. It spends four years inside toasted white American oak barrels and then an extra two years in tawny port casks imported from Portugal. The result is a multi-tiered flavour bomb that explodes on the palate in layers of sweet fruit and creamy caramel, with a lingering Port Wine finish.
Bottled at 107 proof, Garrison Brothers Guadalupe Texas Straight Bourbon Whiskey is best sipped in the evening either straight or on the rocks. The distillery suggests drinking it before or after dinner and pairing it with chocolate, but let's be honest, there's no wrong time to sip on this versatile spirit. Expect big notes of raspberry, caramel, cinnamon, and chocolate sauce, along with subtle blasts of almond, butterscotch, and graham cracker. Bottoms up!
Favourite Article of the Week: Every Movie Netflix is Releasing in 2023