Man of Many's Staff Favourites – 6 February 2021
We're one week out boys, so if you haven't sorted your Valentine's Day gifts yet, it's time to get on to it. Nobody wants a last-minute consolation prize pack of whatever you could find at the servo on the way to dinner. Do your due diligence and come up with something thoughtful and expertly crafted, or for our single friends, may we suggest getting acquainted with the Blowmotion this Hallmark period?
Whether it's with the 20 Valentine's Day Gift Ideas For Him, 25 Valentine's Day Gift Ideas For Her or maybe even our trusty Staff Favourites, we've got your back whatever your plans may be. Enjoy.
You'll also like:
Man of Many's Staff Favourites – 30 January 2021
Man of Many's Staff Favourites – 23 January 2021
Man of Many's Staff Favourites – 16 January 2021
MG ZST Essence
Nick Hall – Digital Editor
Being someone who tends to use the weekends for extra work and a few dozen coffees, it's rare that I get out and see this beautiful country that we live in. Even more so, considering I don't own a car. However, last weekend I made the decision to change that. On a whim, I booked a trip out to Katoomba in the NSW Blue Mountains and it was spectacular. The antique shops, cafes, bars and breweries made this (semi) country town one of the most interesting places I've been, and for once, I could get there in style.
I had the chance to take in new MG ZST Essence along for the 90-minute ride. Venturing through the winding roads of the Blue Mountains in pristine luxury is something I rarely get to do, so I definitely made the most of it. Copping a 1.3-litre, turbo engine, the ZST Essence is a super fun small SUV. From the massive sunroof to the spacious cockpit interior, I was blown away by the features, but one more than any other. The fog lamps.
Caught in a torrential downpour and surrounded by the thickest mountain fog I have ever seen, the drive down from Katoomba wasn't exactly straightforward. I can hardly see 10 metres in front of me and I was taking it pretty cautious before I realised I had the fog-lamps. Crisis-averted. The good news is MG just dropped the latest ZST here in Australia, and you pick one up from as little as AUD$29,490.
---
Featured Video from Man of Many
---
Industry – TV Series
Scott Purcell – Co-Founder
It's always tricky when you're on the lookout for a new TV series to watch with so many options across Netflix, Prime, Stan or Binge. The latest I'm hooked on is Industry, a TV drama about the lives of five young graduates working on the trading floor of an investment bank. While some of the concepts might appear complicated to the average viewer, having previously worked in finance, I've found a weird connection to this show, even if the drama and drug use is turned up to 11.
As per your typical HBO show, it contains lots of nudity, sex scenes, bitchiness and workplace bullying. Think of it as a cross between Euphoria, Billions and Suits with a more edgy exterior. The only thing it's really missing is a bit of character development as I feel as though the show relies too much on the workplace flirting, bullying and sex at a surface level to create drama than delving deeper into greater meaning or purpose. Very engaging and entertaining but also found myself browsing on my phone whilst watching.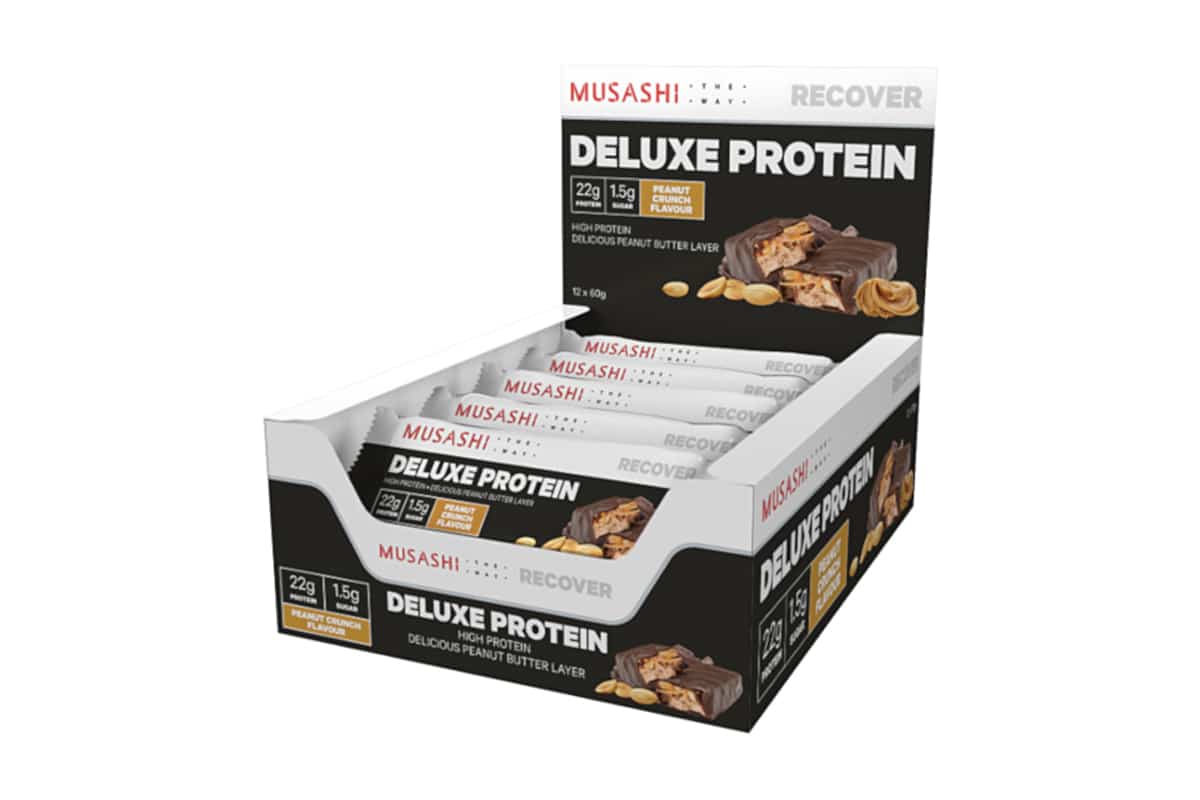 Musashi Deluxe Protein Bars
Tim Fernandes – Sales & Partnerships Manager
Not all protein bars are created equal and deciding between dozens of different brands in the supermarket does represent a roll of the dice. So many have this horrible, chewy consistency making them impossible to enjoy. Plenty promise to be healthy, but realistically contain as much sugar as a Mars Bar.
Luckily Musashi, Australian's leading sports nutrition brand, has produced a tasty, healthy range of bars. Its DELUXE Protein bars come in flavours like Jam Donut, Rocky Roady or Triple Chocolate Caramel which all sound decadent, but have less than 4g of sugar and at least 20g of protein. A great arvo snack if you're training or focusing on your macros, and an especially good option if you've got a sweet-tooth but looking to cut down on the chocolate and lollies.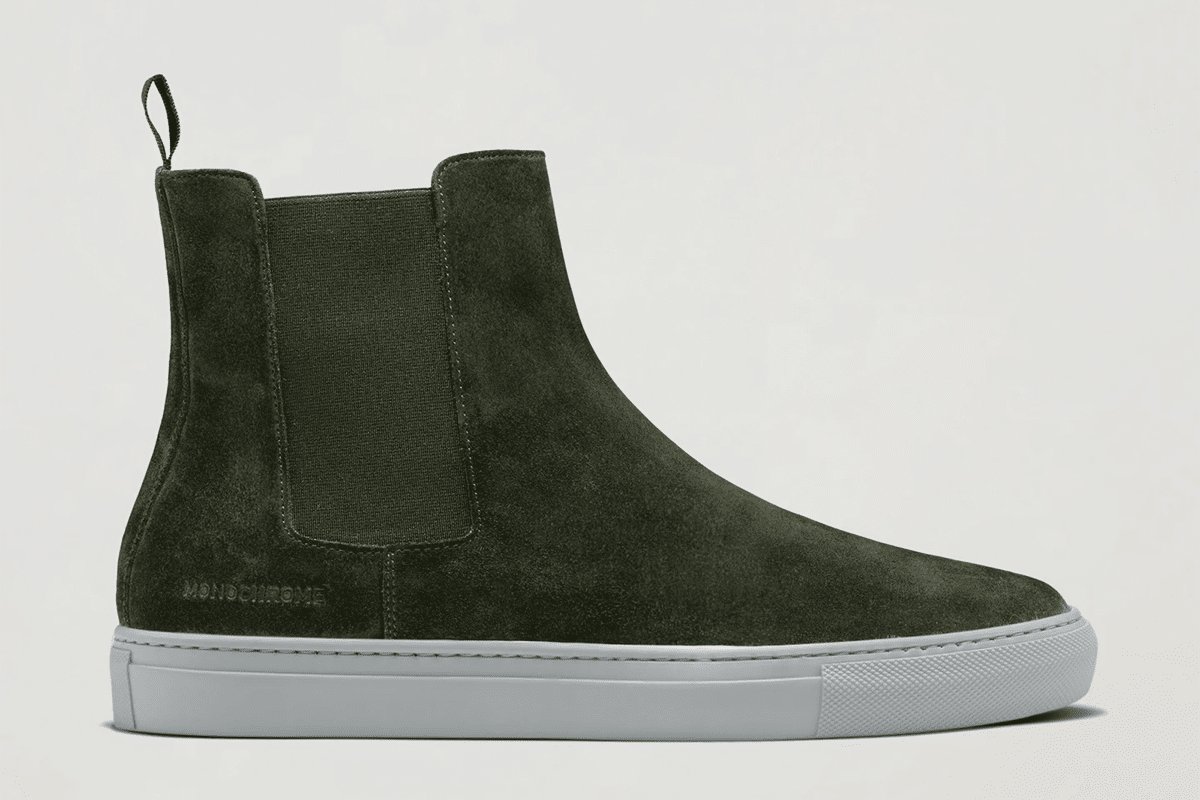 MONOCHROME` Chelsea Sneaker in Olive Suede
Ben McKimm – Staff Writer
I was given the chance to try out a pair of these from Australia's newest premium shoe brand MONOCHROME`. Handcrafted in Italy, this is the brand's take on the classic Chelsea boot but this time, with a tennis outsole. With the change in design, the shoe becomes a choice option under any circumstance. It is as comfortable under a pair of denim jeans, as it is with a business casual attire. The two-tone colourway features an olive green suede upper that expertly blends with the grey rubber outsole. Combine the wearability, shape and colourway and I reckon you've got the ultimate Autumn boot.
You'll also like:
Man of Many's Staff Favourites – 30 January 2021
Man of Many's Staff Favourites – 23 January 2021
Man of Many's Staff Favourites – 16 January 2021
---
Featured Video from Man of Many