Man of Many's Staff Favourites – 3 October 2020
Trump might have coronavirus and Borat 2 is finally coming to screens near you; the first week of October has already been a weird one. While we've been rocked with some less than savoury updates, the good news is that White Claws are landing here in Australia and the Oyster season is officially kicking off; Summer is slowly falling into place. Until then, we've got you sorted with a host of quality gear, sourced from across the globe all wrapped up in one neat little package. Here's Man of Many's Staff Favourites for this week.
You'll also like:
Man of Many's Staff Favourites – 26 September 2020
Man of Many's Staff Favourites – September 19 2020
Man of Many's Staff Favourites – September 12 2020
It's Always Sunny Bloopers
Nick Hall – Digital Editor
Let's not lie about, It's Always Sunny is probably the funniest show on TV. Sure, it's crass and probably a little too far, but that's precisely the point. This show is the perfect mix of stupid and clever all rolled into one. But above all else, what I love about this show is how much fun the actors are having and that's best captured in the bloopers. I didn't realise but so many of my favourites scenes from this series are improv bits and watching Mac, Charlie and Dennis struggle through these lines is almost as good as the actual episodes themselves.
BONUS: Will Ferrell's Eastbound & Down bloopers are just as good.
Jamie Foxx on the Tim Ferris Podcast
Scott Purcell – Co-Founder
Probably one of the most enjoyable interviews I've ever had the privilege of listening to. Jamie Foxx just kills it for a full 2.5 hours. From stories how we threw a $400 party for P. Diddy to become famous; to a busker who asked to crash on his couch who was, in fact, the famous Ed Sheeran, it's a joy to hear someone who is filled to the brim with confidence unashamedly telling stories he loves. It comes with life lessons on his morning routine and workouts, tips for budding comedians and a real appreciation of true artists. He also delves into the struggles he had as a black man growing up in the predominantly white community of Texas and discusses the BLM movement and what it means to be a black performer. It's crazy how relevant a lot of the podcast is despite it being originally recorded in 2015.
VerzuzTV Battles
Frank Arthur – Co-Founder
During quarantine, Swizz Beatz and Timbaland have drawn inspiration from their hip hop roots to reimagine the concept of the "battle". Their idea is simple. Two musical artists go head to head playing their greatest hits and deep cuts in a fun back and forth contest, with the entire performance live-streamed on the @VerzuzTV Instagram account.
If you're like me have a serious penchant for 90's and 2000's hip hop and RnB, you'll love @VerzuzTV. Some notable battles to date include Snoop Dogg vs DMX, Alicia Keys vs John Legend, Brandy vs Monica and RZA vs DJ Premier and there are many more heavyweight matchups to come.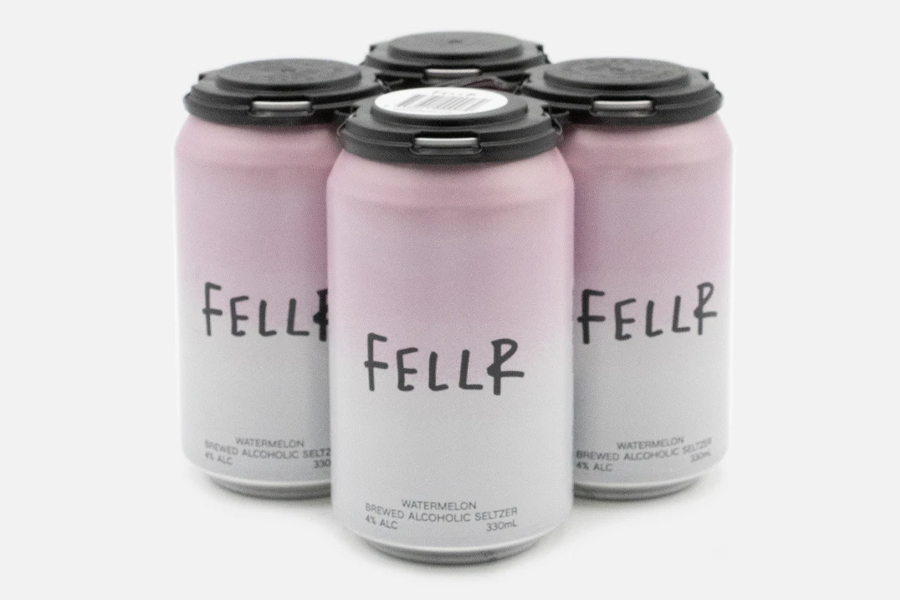 FELLR Watermelon Seltzers
Denise Barnes – Native Content Manager
Que Harry Styles' 'Watermelon Sugar' because 'tis the season, seltzer season and what better way to celebrate summer than with a refreshing watermelon seltzer. Being no stranger to the FELLR brand, and having tried both of their two other flavours (lime & soda and dry & lime), I was stoked when their new watermelon flavour dropped just this week. A simple design that looks as beautiful as it tastes. It's gluten-free, all-natural, has less than 1g of sugar and has only 83 calories per drink. Born from the laid back Australian coast, this seltzer is a great reason to support local and have a jolly good time while you're doing it.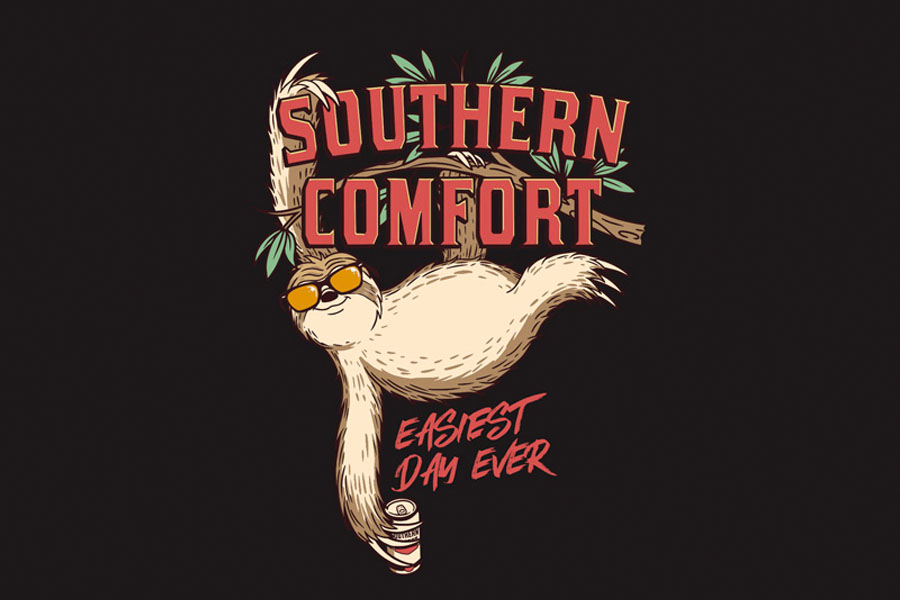 Southern Comfort Presents 'The Easiest Day Ever'
Alex de Crespigny – Editorial Assistant
Every friendship group has that one bloke in it. The serial chiller. Whether it's midday on a Wednesday or 5:30 pm on a Friday arvo, you'll find him parked up in the sun or on the couch surrounded by a slew of UberEats and a Jackson Pollockesque decoration of discarded bottles. He's a special guy. A real-life endangered species thriving in his natural habitat. You might know him as Dave, Hendo or Big Pete. Us, we know him simply as the Sloth.
To celebrate these exquisite animals, SoCo wants to reward one serial chiller with an Easiest Day Ever prize pack for International Sloth Day on October 20. One lucky serial chiller will win a $5,000 prize pack to make his relaxation dreams come true. Dreamt of having your fast food delivered via a drone? Or perhaps a personal chef to cater at your beck and call? In search of the perfect couch to warrant a 24-hour Netflix marathon? Southern Comfort, wants you to take a leaf out of the sloth's book to bring your Easiest Day Ever to life, whatever that may be.
Now, SoCo knows there's a little sloth in everyone. So to make sure no sloth is left out, there are 50 'EASY' packs to be won to help the runners-up ease into Summer. PLUS – Southern Comfort will be adopting five of the slow-moving creatures on behalf of competition runners-up, to help protect their future and fund further research.
We all know that Southern Comfort is by far the easiest drinking bourbon. So, bringing the 'easy' to everything they do, Southern Comfort is making it easier than ever to enter the comp, simply follow and tag a mate via Facebook and/or Instagram
Amazon Ring Always Homes Camera
Ben McKimm – Intern
When Amazon's Ring unveiled their 'Ring Always Home Camera' earlier this week I was immediately drawn to the devices capabilities from a security and smart home perspective. Drones have transformed the way we view videography, so the next logical step for drones was obviously pizza delivery… or was it? Ring suggests the next step for drone technology is home security, and from the unveiling of the 'Ring Always Home Camera' I might just believe them.
Privacy concerns aside, the promotional video showcases the drone's ability to scare away unwanted intruders and alert the owner to break-ins with a live feed straight to the home owners phone. Beyond the security benefits the drone will be able to control smart home devices of the future such as ovens, fridges, stoves and windows should you forget. The device has yet to be authorised by the Federal Communications Commision for production, however, Ring hopes the device will be available sometime next year.
F is For Family
Cameron Kinsella – Intern
After finishing the brilliant and critically acclaimed adult cartoon Bojack Horsemen, I was in need of another part-satirical, part-emotionally devastating series about how flawed human beings cope with the messiness of life. Enter F is for Family, created by the excellent comedian Bill Burr. The show, which takes some inspiration from Burr's childhood, focuses on the dysfunctional Murphy clan, an Irish-American family in the Pennsylvania suburbs and it's pretty damn great. From the inventive opening title sequence, you know this one is gonna be a gem.
Burr himself stars as the man inspired by his own father; the short-tempered and foul-mouthed family patriarch Frank who, like Bojack Horsemen, is a deeply flawed but also a strikingly relatable protagonist for the modern man.  He and all the other characters have pretty compelling and hilarious arcs. Four seasons have been released so far and after recently finishing the second run, I've got to say I'm impressed at how tight the plotting, writing, humour and character arcs are. I can't wait to get onto the newer seasons and I recommend it to anyone in the mood for a good comedy, suburban drama or even just a new show to binge. Hell watch Burr's stand-up specials on Netflix too, the man's a gem!
You'll also like:
Man of Many's Staff Favourites – 26 September 2020
Man of Many's Staff Favourites – September 19 2020
Man of Many's Staff Favourites – September 12 2020